Fall is here, which really means that there is more time to spend inside reading! As opposed to being outside reading. Starting off the month, we have Confessions on the 7:45 by Lisa Unger, a psychological thriller that should really be at the top of your TBR this month. On a completely different note, we have the long awaited (8 years to be exact) Return to Virgin River by Robyn Carr. There are a lot of good books this month, and many to help get you in a Halloween mood!
Confessions on the 7:45 by Lisa Unger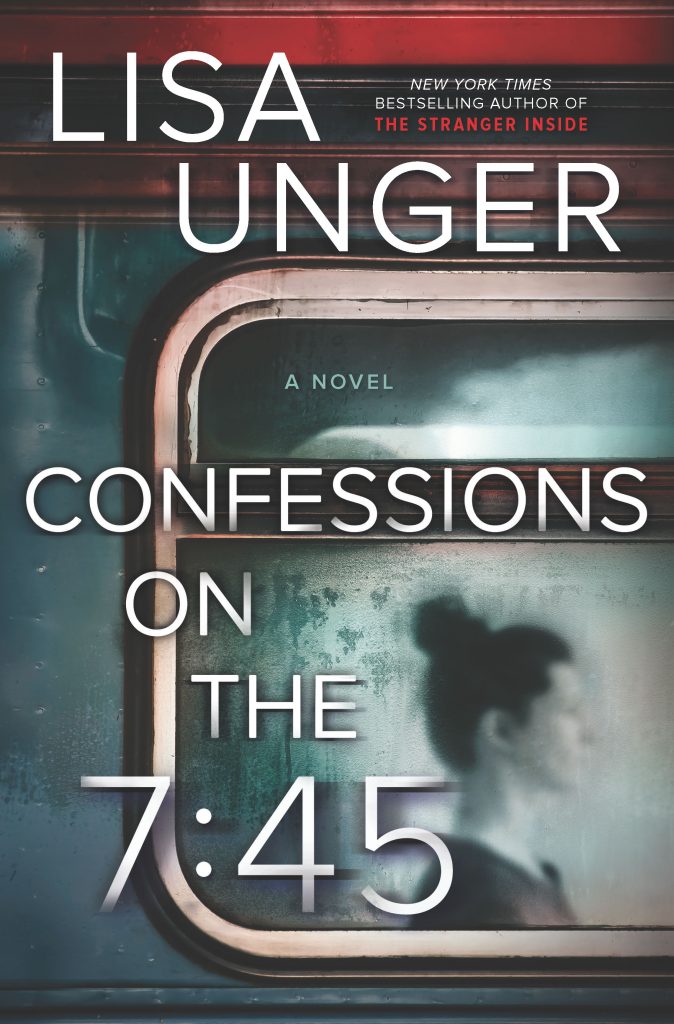 Be careful to whom you tell your darkest secrets…
Selena Murphy is commuting home from her job in the city when the train stalls out on the tracks. She strikes up a conversation with a beautiful stranger in the next seat, and their connection is fast and easy. The woman introduces herself as Martha and confesses that she's been stuck in an affair with her boss. Selena, in turn, confesses that she suspects her husband is sleeping with the nanny. When the train arrives at Selena's station, the two women part ways, presumably never to meet again.
But days later, Selena's nanny disappears.
Soon Selena finds her once-perfect life upended. As she is pulled into the mystery of the missing nanny, and as the fractures in her marriage grow deeper, Selena begins to wonder, who was Martha really? But she is hardly prepared for what she'll discover.
Expertly plotted and reminiscent of the timeless classic Strangers on a Train, Confessions on the 7:45 is a gripping thriller about the delicate facades we create around our lives.
Available October 6:
Amazon | Barnes & Noble | Google Play | Kobo | Apple Books | Indiebound | Audible | Goodreads
Snow by John Banville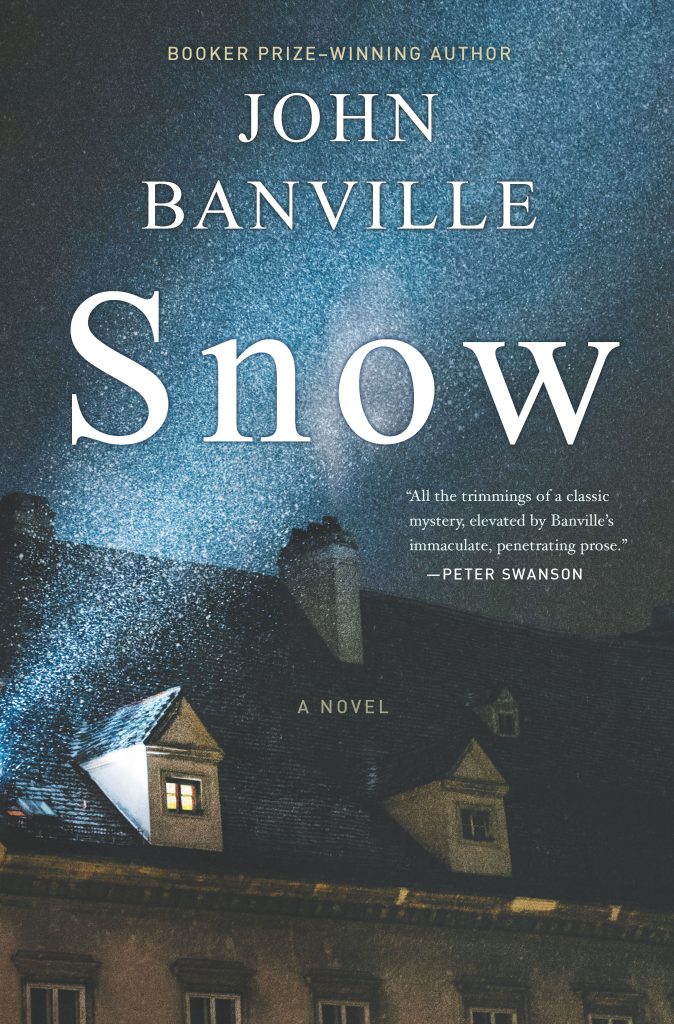 Detective Inspector St. John Strafford has been summoned to County Wexford to investigate a murder. A parish priest has been found dead in Ballyglass House, the family seat of the aristocratic, secretive Osborne family.
The year is 1957 and the Catholic Church rules Ireland with an iron fist. Strafford—flinty, visibly Protestant and determined to identify the murderer—faces obstruction at every turn, from the heavily accumulating snow to the culture of silence in the tight-knit community he begins to investigate.
As he delves further, he learns the Osbornes are not at all what they seem. And when his own deputy goes missing, Strafford must work to unravel the ever-expanding mystery before the community's secrets, like the snowfall itself, threaten to obliterate everything.
Beautifully crafted, darkly evocative and pulsing with suspense, Snow is "the Irish master" (New Yorker) John Banville at his page-turning best.
Available October 6:
Amazon | Barnes & Noble | Google Play | Kobo | Apple Books | Indiebound | Audible | Goodreads
The Wrong Kind of Woman by Sarah McCraw Crow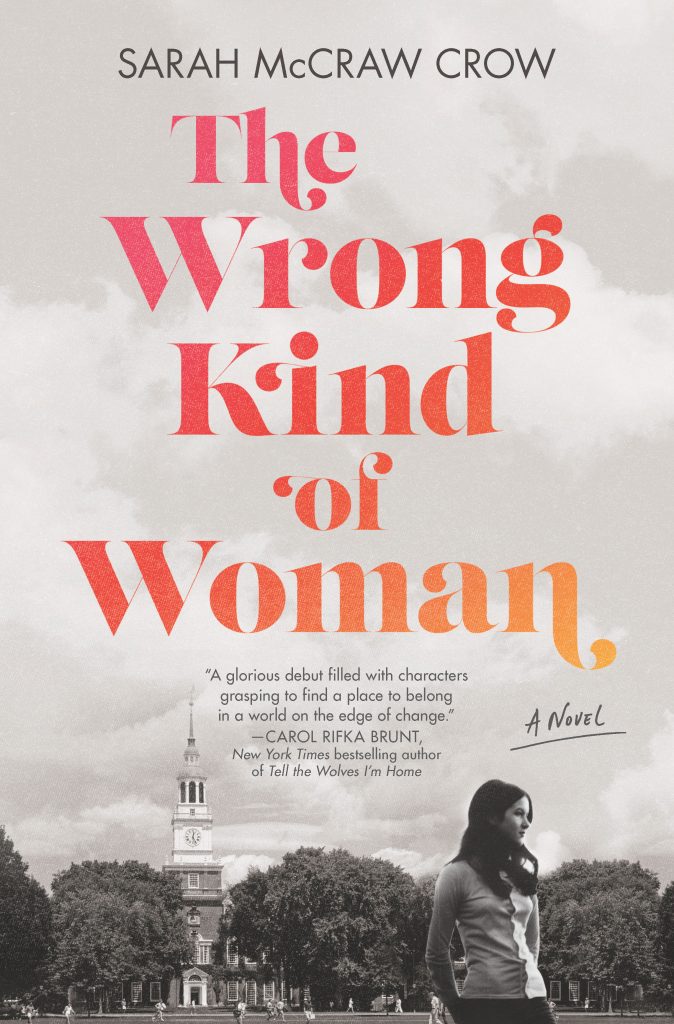 In late 1970, Oliver Desmarais drops dead in his front yard while hanging Christmas lights. In the year that follows, his widow, Virginia, struggles to find her place on the campus of the elite New Hampshire men's college where Oliver was a professor. While Virginia had always shared her husband's prejudices against the four outspoken, never-married women on the faculty—dubbed the Gang of Four by their male counterparts—she now finds herself depending on them, even joining their work to bring the women's movement to Clarendon College.
Soon, though, reports of violent protests across the country reach this sleepy New England town, stirring tensions between the fraternal establishment of Clarendon and those calling for change. As authorities attempt to tamp down "radical elements," Virginia must decide whether she's willing to put herself and her family at risk for a cause that had never felt like her own.
Told through alternating perspectives, The Wrong Kind of Woman is an engrossing story about finding the strength to forge new paths, beautifully woven against the rapid changes of the early 70s.
Available October 6:
Amazon | Barnes & Noble | Google Play | Kobo | Apple Books | Indiebound | Audible | Goodreads
One More For Christmas by Sarah Morgan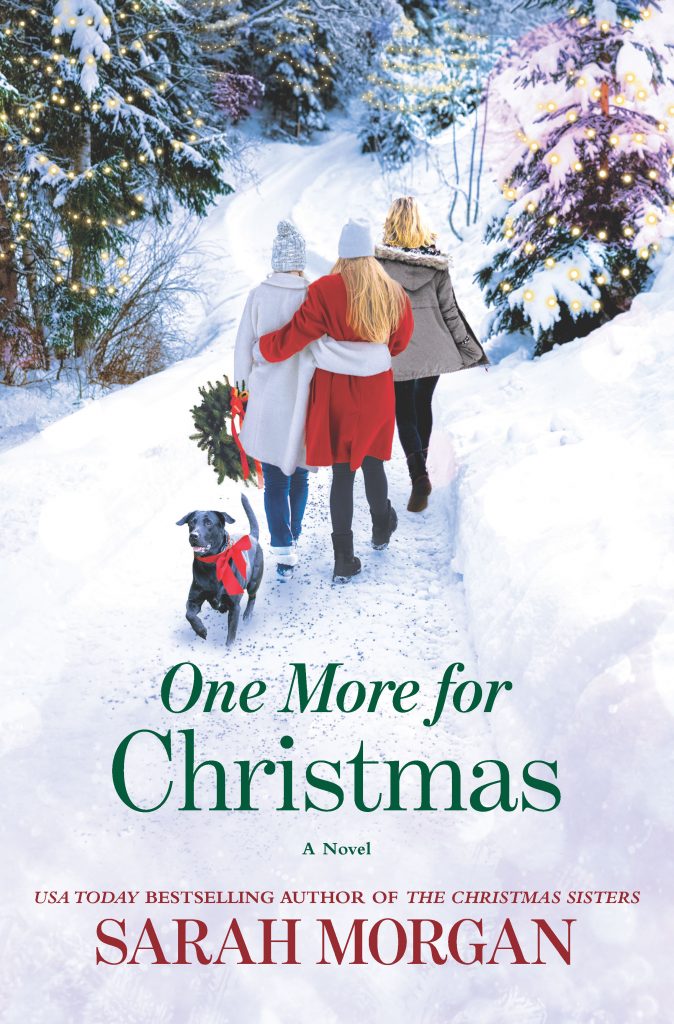 From the USA TODAY bestselling author of The Christmas Sisters and A Wedding in December comes this sparkling tale of Christmas redemption…
For sisters Samantha and Ella Mitchell, Christmas is their most precious time of the year. But this year, they'll be buying presents for the most unexpected guest of all—their mother. It's been five years since they last saw each other. But when their mom calls out of the blue, Samantha and Ella cautiously agree to spend Christmas all together in the beautiful Scottish Highlands…
Gayle Mitchell is at the top of her career, but her success has come at a price—her relationship with her daughters. Her tough-love approach to parenting was designed to make them stronger, but instead managed to push them away…until a brush with her own mortality forces Gayle to make amends.
As the snowflakes fall on their first family celebration in years, the Mitchell women must learn that sometimes facing up to the past is all you need to heal your heart…
Available October 6:
Amazon | Barnes & Noble | Google Play | Kobo | Apple Books | Indiebound | Goodread
The Devil and the Dark Water by Stuart Turton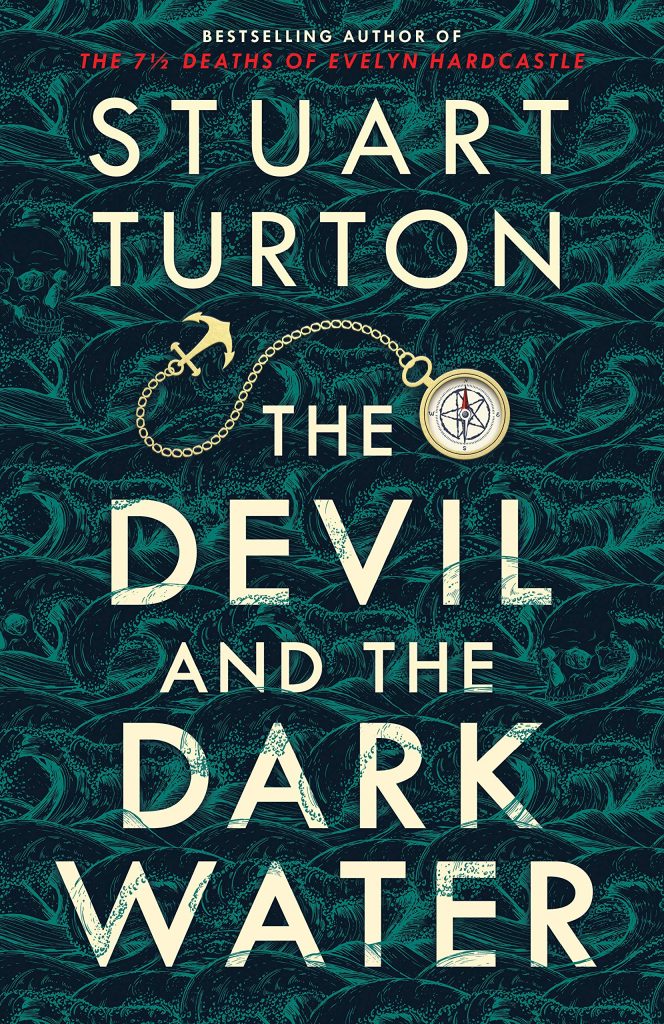 A murder on the high seas. A remarkable detective duo. A demon who may or may not exist.
It's 1634 and Samuel Pipps, the world's greatest detective, is being transported to Amsterdam to be executed for a crime he may, or may not, have committed. Travelling with him is his loyal bodyguard, Arent Hayes, who is determined to prove his friend innocent.
But no sooner are they out to sea than devilry begins to blight the voyage. A twice-dead leper stalks the decks. Strange symbols appear on the sails. Livestock is slaughtered. Anyone could be to blame. Even a demon.
And then three passengers are marked for death, including Samuel.
With Pipps imprisoned, only Arent can solve a mystery that connects every passenger. A mystery that stretches back into their past and now threatens to sink the ship, killing everybody on board.
Available October 6:
Amazon | Barnes & Noble | Google Play | Kobo | Apple Books | Indiebound | Goodreads
The Searcher by Tana French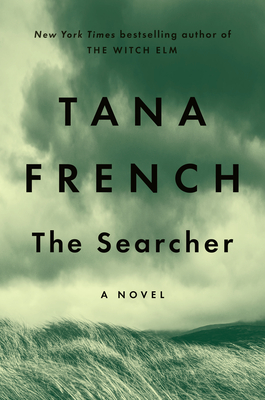 A spellbinding, propulsive new novel from the bestselling mystery writer who "is in a class by herself." (The New York Times)

Cal Hooper thought a fixer-upper in a bucolic Irish village would be the perfect escape. After twenty-five years in the Chicago police force and a bruising divorce, he just wants to build a new life in a pretty spot with a good pub where nothing much happens. But when a local kid whose brother has gone missing arm-twists him into investigating, Cal uncovers layers of darkness beneath his picturesque retreat, and starts to realize that even small towns shelter dangerous secrets.

"One of the greatest crime novelists writing today" (Vox) weaves a masterful, atmospheric tale of suspense, asking what we sacrifice in our search for truth and justice, and what we risk if we don't.
Available October 6:
Amazon | Barnes & Noble | Google Play | Kobo | Apple Books | Indiebound | Audible | Goodreads
Leave the World Behind by Rumaan Alam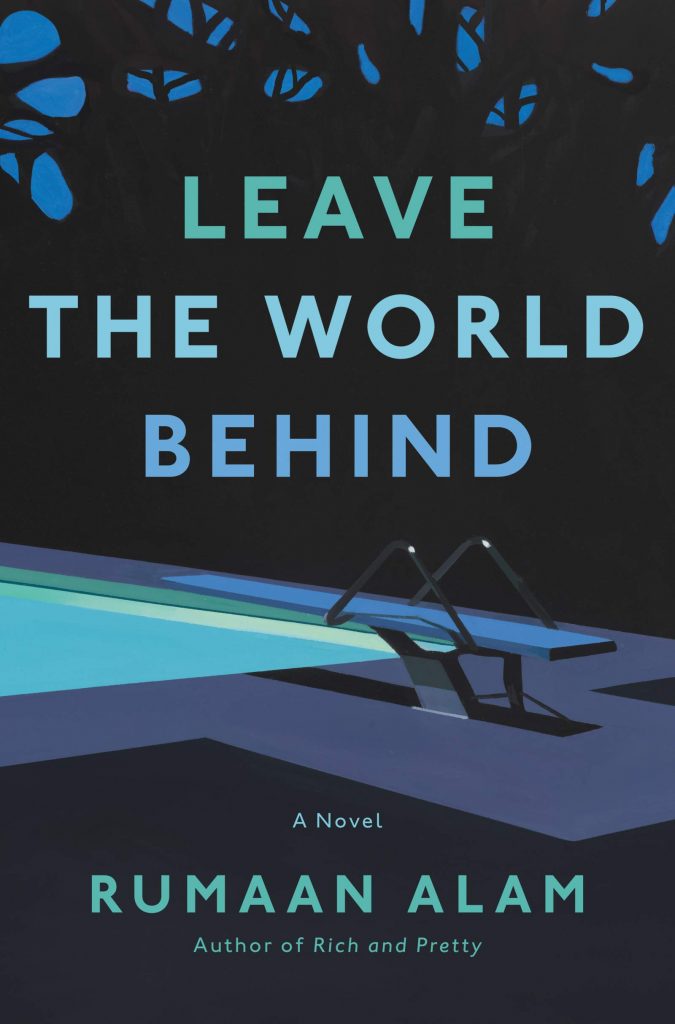 A magnetic novel about two families, strangers to each other, who are forced together on a long weekend gone terribly wrong
Amanda and Clay head out to a remote corner of Long Island expecting a vacation: a quiet reprieve from life in New York City, quality time with their teenage son and daughter, and a taste of the good life in the luxurious home they've rented for the week. But a late-night knock on the door breaks the spell. Ruth and G. H. are an older couple—it's their house, and they've arrived in a panic. They bring the news that a sudden blackout has swept the city. But in this rural area—with the TV and internet now down, and no cell phone service—it's hard to know what to believe.
Should Amanda and Clay trust this couple—and vice versa? What happened back in New York? Is the vacation home, isolated from civilization, a truly safe place for their families? And are they safe from one other?
Suspenseful and provocative, Rumaan Alam's third novel is keenly attuned to the complexities of parenthood, race, and class. Leave the World Behind explores how our closest bonds are reshaped—and unexpected new ones are forged—in moments of crisis.
Available October 6:
Amazon | Barnes & Noble | Google Play | Kobo | Apple Books | Indiebound | Audible | Goodreads
Return to Virgin River by Robyn Carr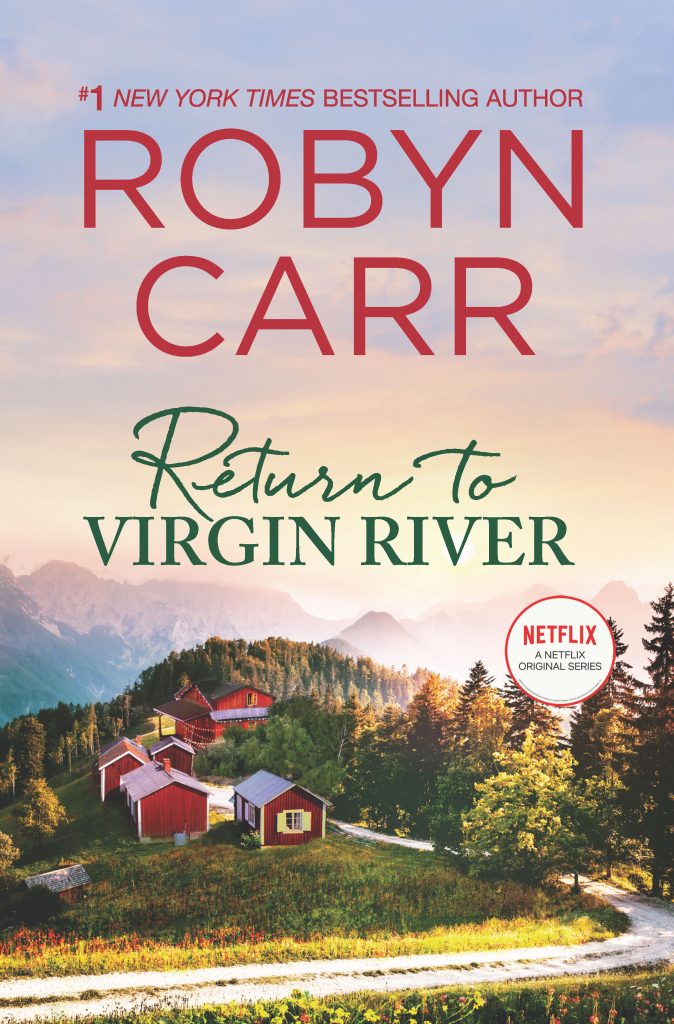 Kaylee Sloan's home in Southern California is full of wonderful memories of the woman who raised her. But the memories are prolonging her grief over her mother's recent death. A successful author, Kaylee hoped she could pour herself into her work. Instead she has terrible writer's block and a looming deadline.
Determined to escape distractions and avoid the holiday season, Kaylee borrows a cabin in Virgin River. She knows the isolation will help her writing, and as she drives north through the mountains and the majestic redwoods, she immediately feels inspired. Until she arrives at a building that has just gone up in flames. Devastated, she heads to Jack's Bar to plan her next steps. The local watering hole is the heart of the town, and once she crosses the threshold, she's surprised to be embraced by people who are more than willing to help a friend—or a stranger—in need.
Kaylee's world is expanding in ways she never dreamed possible. And when she rescues a kitten followed by a dog with a litter of puppies, she finds her heart opening up to the animals who need her. And then there's the dog trainer who knows exactly how to help her. As the holidays approach, Kaylee's dread turns to wonder. Because there's no better place to spend Christmas than Virgin River.
Available October 13:
Amazon | Barnes & Noble | Google Play | Kobo | Apple Books | Indiebound | Audible | Goodreads
Invisible Girl by Lisa Jewell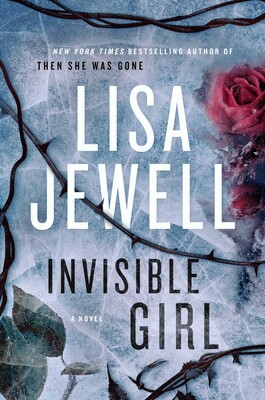 The #1 New York Times bestselling author of Then She Was Gone returns with an intricate thriller about a young woman's disappearance and a group of strangers whose lives intersect in its wake.
Owen Pick's life is falling apart. In his thirties and living in his aunt's spare bedroom, he has just been suspended from his job as a teacher after accusations of sexual misconduct—accusations he strongly denies. Searching for professional advice online, he is inadvertently sucked into the dark world of incel forums, where he meets a charismatic and mysterious figure.
Across the street from Owen lives the Fours family, headed by mom Cate, a physiotherapist, and dad Roan, a child psychologist. But the Fours family have a bad feeling about their neighbor Owen. He's a bit creepy and their teenaged daughter swears he followed her home from the train station one night.
Meanwhile, young Saffyre Maddox spent three years as a patient of Roan Fours. Feeling abandoned when their therapy ends, she searches for other ways to maintain her connection with him, following him in the shadows and learning more than she wanted to know about Roan and his family. Then, on Valentine's night, Saffyre disappears—and the last person to see her alive is Owen Pick.
With evocative, vivid, and unputdownable prose and plenty of disturbing twists and turns, Jewell's latest thriller is another "haunting, atmospheric, stay-up-way-too-late read" (Megan Miranda, New York Times bestselling author).
Available October 13:
Amazon | Barnes & Noble | Google Play | Kobo | Apple Books | Indiebound | Audible | Goodreads
The Mirror Man by Jane Gilmartin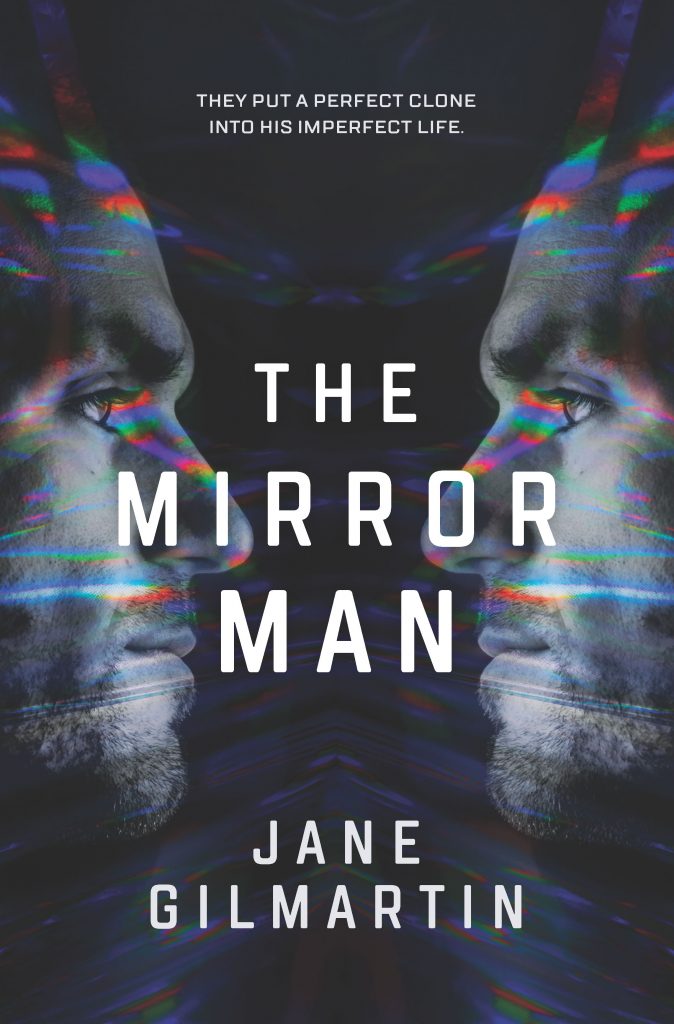 Meet Jeremiah Adams. There are two of him.
The offer is too tempting: be part of a scientific breakthrough, step out of his life for a year, and be paid hugely for it. When ViMed Pharmaceutical asks Jeremiah to be part of an illegal cloning experiment, he sees it as a break from an existence he feels disconnected from. No one will know he's been replaced—not the son who ignores him, not his increasingly distant wife—since a revolutionary drug called Meld can transfer his consciousness and memories to his copy.
From a luxurious apartment, he watches the clone navigate his day-to-day life. But soon Jeremiah discovers that examining himself from an outsider's perspective isn't what he thought it would be, and he watches in horror as "his" life spirals out of control. ViMed needs the experiment to succeed—they won't call it off, and are prepared to remove any obstacle. With his family in danger, Jeremiah needs to finally find the courage to face himself head-on.
Available October 20:
Amazon | Barnes & Noble | Google Play | Kobo | Apple Books | Indiebound | Audible | Goodreads
Crazy Stupid Bromance by Lyssa Kay Adams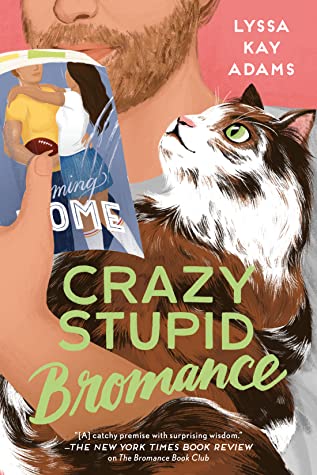 A hacktivist and a cat café owner decode the friend zone in this romantic comedy from the author of Undercover Bromance.

Alexis Carlisle and her cat café, ToeBeans, have shot to fame after she came forward as a victim of a celebrity chef's sexual harassment. When a new customer approaches to confide in her, the last thing Alexis expects is for the woman to claim they're sisters. Unsure what to do, Alexis turns to the only man she trusts—her best friend, Noah Logan.

Computer genius Noah left his rebellious teenage hacker past behind to become a computer security expert. Now he only uses his old skills for the right cause. But Noah's got a secret: He's madly in love with Alexis. When she asks for his help, he wonders if the timing will ever be right to confess his crush.

Noah's pals in The Bromance Book Club are more than willing to share their beloved "manuals" to help him go from bud to boyfriend. But he must decide if telling the truth is worth risking the best friendship he's ever had.
Available October 27:
Amazon | Barnes & Noble | Google Play | Kobo | Apple Books | Indiebound | Audible | Goodreads
What are you most excited for?