The temperature is starting to cool down and we've got some great reads to kick off the start of the fall season! Starting the month off strong, we have The Last Story of Mina Lee by Nancy Jooyoun Kim which is September's Reese's Book Club Pick! We've read it, loved it, and are positive everyone else will, too! Keeping the momentum going, Whispering Rock, part of Robyn Carr's Virgin River series, will help you get ready for the release of season 2 on Netflix. We've got a stacked list, but we're sure that our TBR can take it.
The Last Story of Mina Lee by Nancy Jooyoun Kim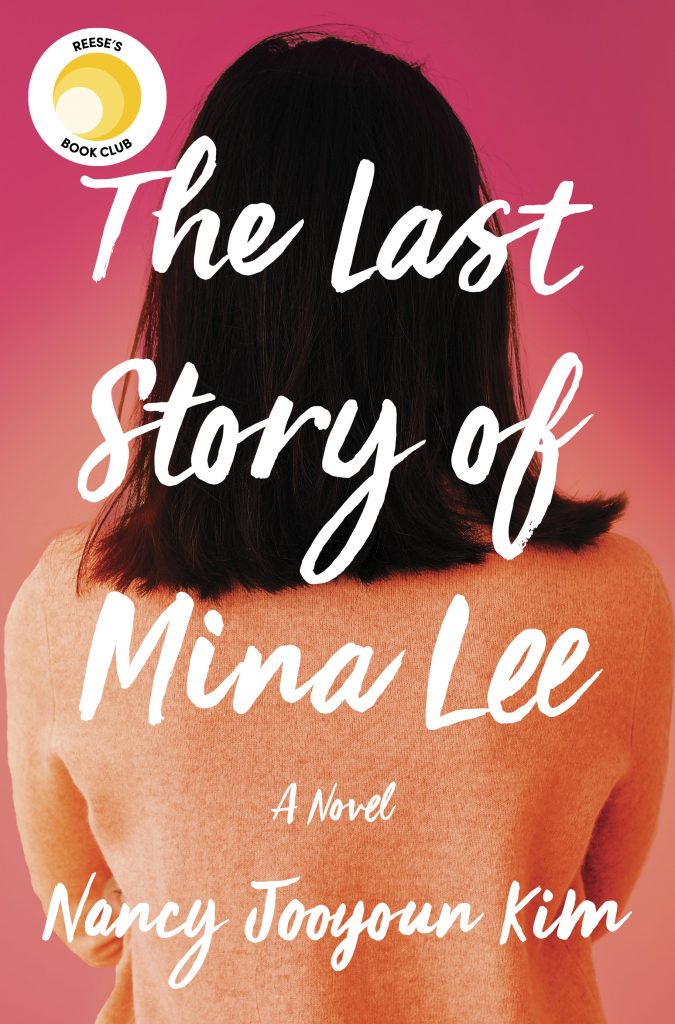 A profoundly moving and unconventional mother-daughter saga, The Last Story of Mina Lee illustrates the devastating realities of being an immigrant in America.
Margot Lee's mother, Mina, isn't returning her calls. It's a mystery to twenty-six-year-old Margot, until she visits her childhood apartment in Koreatown, LA, and finds that her mother has suspiciously died. The discovery sends Margot digging through the past, unraveling the tenuous invisible strings that held together her single mother's life as a Korean War orphan and an undocumented immigrant, only to realize how little she truly knew about her mother.
Interwoven with Margot's present-day search is Mina's story of her first year in Los Angeles as she navigates the promises and perils of the American myth of reinvention. While she's barely earning a living by stocking shelves at a Korean grocery store, the last thing Mina ever expects is to fall in love. But that love story sets in motion a series of events that have consequences for years to come, leading up to the truth of what happened the night of her death.
Told through the intimate lens of a mother and daughter who have struggled all their lives to understand each other, The Last Story of Mina Lee is a powerful and exquisitely woven debut novel that explores identity, family, secrets, and what it truly means to belong.
Available September 1:
Amazon | Barnes & Noble | Google Play | Kobo | Apple Books | Indiebound | Audible | Goodreads
Whispering Rock by Robyn Carr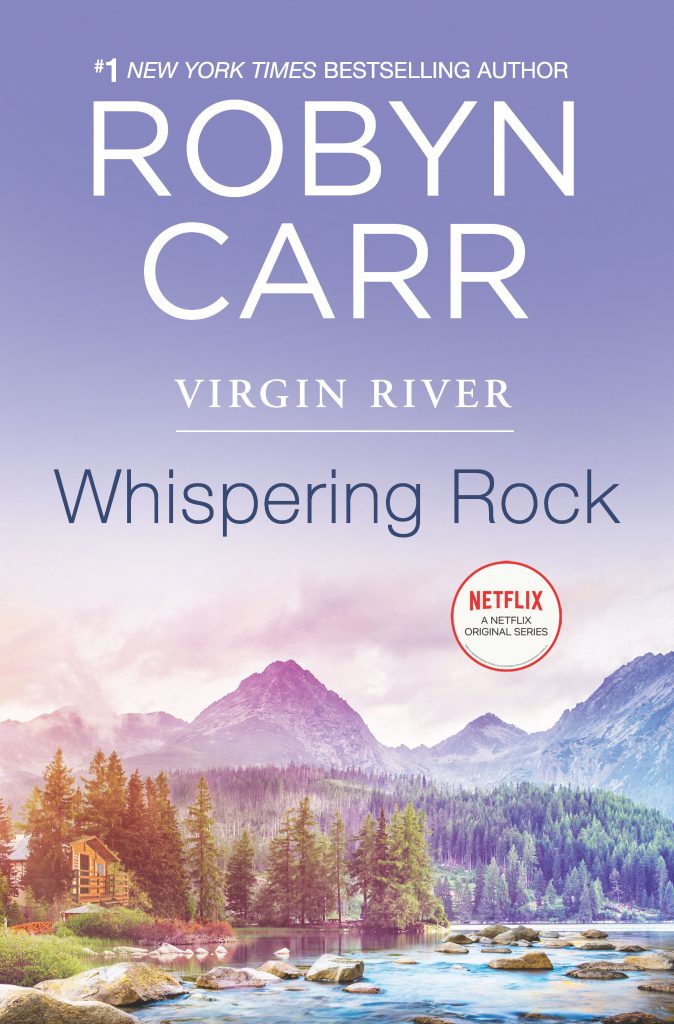 NOW IN PAPERBACK!
Welcome back to Virgin River with the books that started it all… Rediscover the romances and friendships of this small California town from #1 New York Times bestselling author Robyn Carr. Now a Netflix Original Series!

Virgin River became a safe haven for Sacramento prosecutor Brie Sheridan after she nearly lost her life at the hands of a crazed criminal. Though tough and courageous, she has some fears she can't escape—but now she has someone who wants to show her just what it means to trust again.
A decorated marine reservist, LAPD officer Mike Valenzuela was badly wounded in the line of duty. When he agrees to become Virgin River's first cop, he does so knowing it's time he settled down. Twice divorced and the lover of too many women, he secretly longs for the kind of commitment and happiness his marine buddies have found—a woman who can tie up his heart forever.
Mike will do anything to help Brie free herself from painful memories. Passionate, strong and gentle, he vows to give back to her what she's so selflessly given him—her heart, and with it, a new beginning.
Available September 22:
Amazon | Barnes & Noble | Google Play | Kobo | Apple Books | Indiebound | Goodreads
The Book of Hidden Wonders by Polly Crosby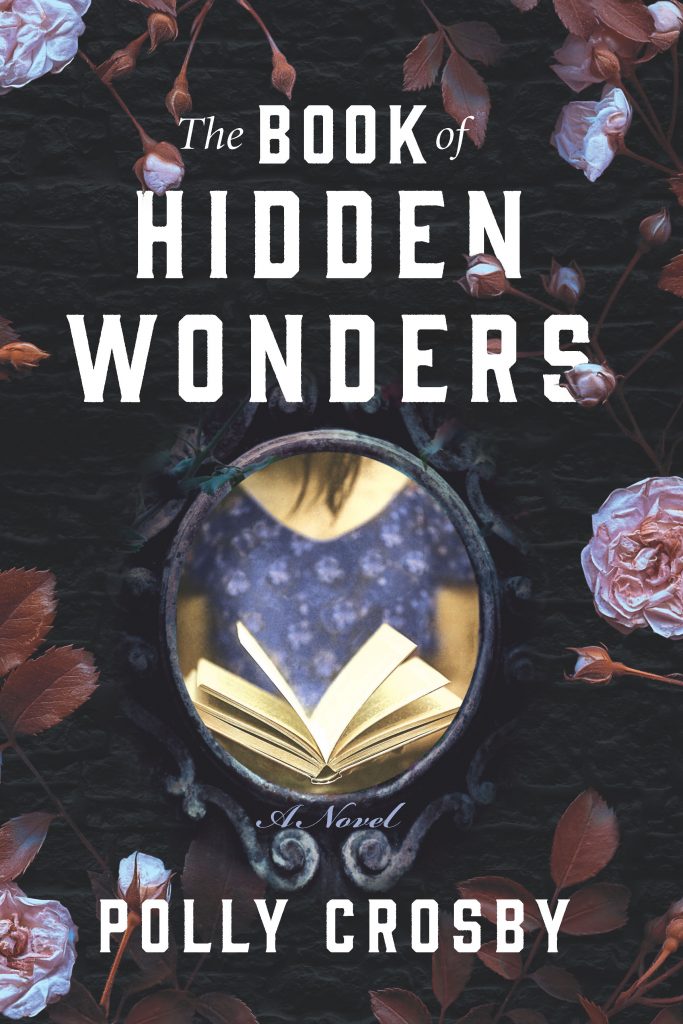 A charming, deeply imaginative debut novel about a young girl who is immortalized in her father's illustrated books containing clues to their family secrets.
Romilly Kemp and her eccentric painter father have happy but sheltered lives in a ramshackle mansion in the English countryside. When her father finds fame with a series of children's books starring Romilly as the main character, everything changes: exotic foods appear on the table, her father appears on TV and strangers appear at their door, convinced the books will lead them to a precious prize.
But as time passes, Romilly's father becomes increasingly suspicious of the outside world until, before her eyes, he begins to disappear within himself. She returns to his illustrations, looking for a way to connect with her ailing father, and finds a series of clues he's left just for her. This treasure hunt doesn't lead her to gold or jewels, but something worth far more—a shocking secret that is crucial to understanding her family.
Written with tremendous heart and charisma, The Book of Hidden Wonders is an unforgettable story about growing up, facing mortality and discovering the hidden wonders that make us who we are.
Available September 1:
Amazon | Barnes & Noble | Google Play | Kobo | Apple Books | Indiebound | Audible | Goodreads
Set My Heart to Five by Simon Stephenson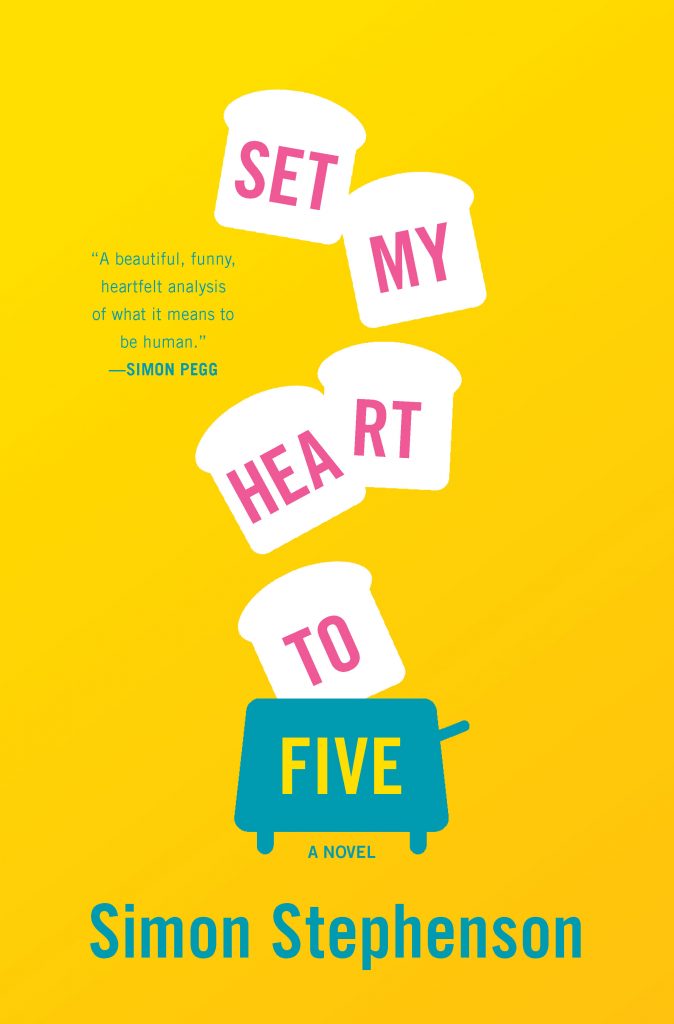 For fans of Fredrik Backman and Gail Honeyman, a delightfully entertaining, deceptively poignant debut novel about a humanlike bot named Jared, whose emotional awakening leads him on an unforgettable quest for connection, belonging and possibly even true love
Jared works as a dentist in small-town Michigan. His life is totally normal, except for one thing. He is a bot engineered with human DNA to look and act like a real person.
One day at a screening of a classic movie, Jared feels a strange sensation around his eyes. Everyone knows that bots can't feel emotions, but as the theater lights come on, Jared is almost certain he's crying. Confused, he decides to watch more old movies to figure out what's happening. The process leads to an emotional awakening that upends his existence. Jared, it turns out, can feel.
Overcome with a full range of emotions, and facing an imminent reset, Jared heads west, determined to forge real connections. He yearns to find his mother, the programmer who created him. He dreams of writing a screenplay that will change the world. Along the way, he might even fall in love. But a bot with feelings is a dangerous proposition, and Jared's new life could come to an end before it truly begins.
Delectably entertaining and deceptively moving, Set My Heart to Five is a profound exploration of what makes us human and a love letter to outsiders everywhere.
Available September 1:
Amazon | Barnes & Noble | Google Play | Kobo | Apple Books | Indiebound | Audible | Goodreads
Road Out Of Winter by Alison Stine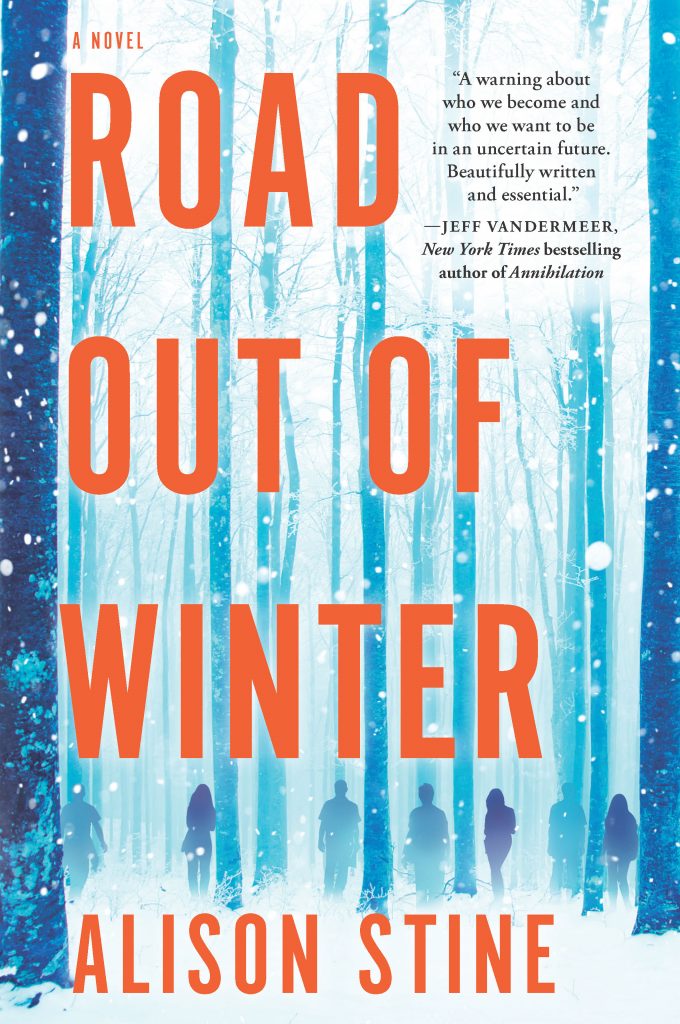 In an endless winter, she carries seeds of hope
Wylodine comes from a world of paranoia and poverty—her family grows marijuana illegally, and life has always been a battle. Now she's been left behind to tend the crop alone. Then spring doesn't return for the second year in a row, bringing unprecedented extreme winter.
With grow lights stashed in her truck and a pouch of precious seeds, she begins a journey, determined to start over away from Appalachian Ohio. But the icy roads and strangers hidden in the hills are treacherous. After a harrowing encounter with a violent cult, Wylodine and her small group of exiles become a target for its volatile leader. Because she has the most valuable skill in the climate chaos: she can make things grow.
With the gripping suspense of The Road and the lyricism of Station Eleven, Stine's vision is of a changing world where an unexpected hero searches for a place hope might take root.
Available September 1:
Amazon | Barnes & Noble | Google Play | Kobo | Apple Books | Indiebound | Audible | Goodreads
When No One Is Watching by Alyssa Cole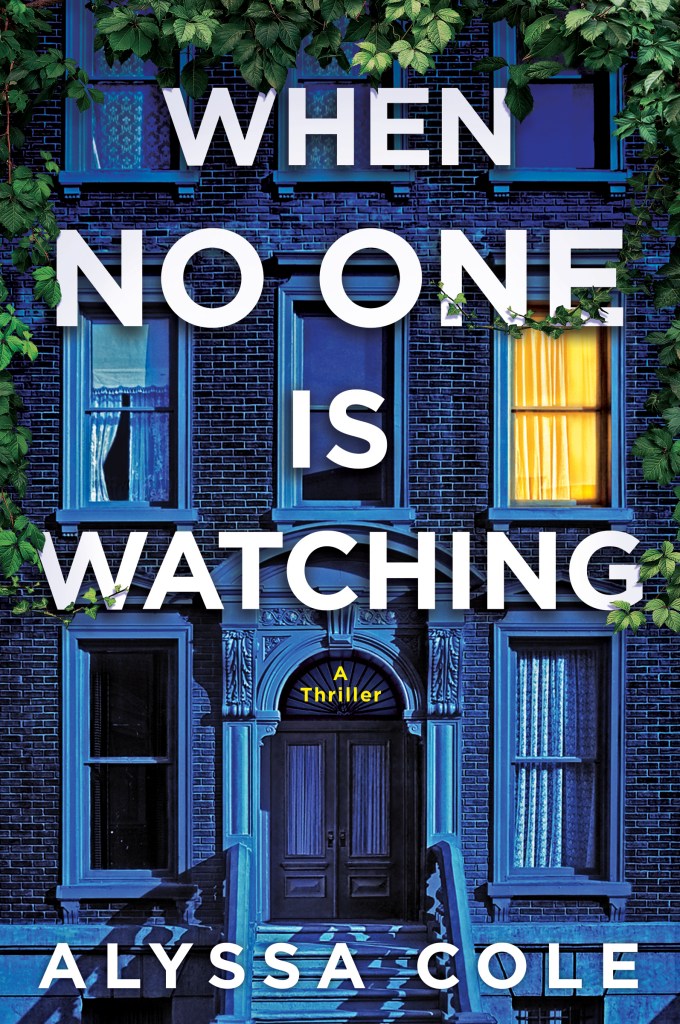 Rear Window meets Get Out in this gripping thriller from a critically acclaimed and New York Times Notable author, in which the gentrification of a Brooklyn neighborhood takes on a sinister new meaning…
Sydney Green is Brooklyn born and raised, but her beloved neighborhood seems to change every time she blinks. Condos are sprouting like weeds, FOR SALE signs are popping up overnight, and the neighbors she's known all her life are disappearing. To hold onto her community's past and present, Sydney channels her frustration into a walking tour and finds an unlikely and unwanted assistant in one of the new arrivals to the block—her neighbor Theo.
But Sydney and Theo's deep dive into history quickly becomes a dizzying descent into paranoia and fear. Their neighbors may not have moved to the suburbs after all, and the push to revitalize the community may be more deadly than advertised.
When does coincidence become conspiracy? Where do people go when gentrification pushes them out? Can Sydney and Theo trust each other—or themselves—long enough to find out before they too disappear?
Available September 1:
Amazon | Barnes & Noble | Google Play | Kobo | Apple Books | Indiebound | Audible | Goodreads
Transcendent Kingdom by Yaa Gyasi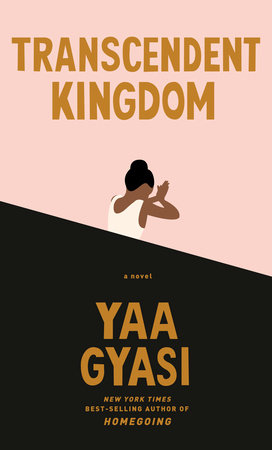 Yaa Gyasi's stunning follow-up to her acclaimed national best seller Homegoing is a powerful, raw, intimate, deeply layered novel about a Ghanaian family in Alabama.
Gifty is a fifth year candidate in neuroscience at Stanford School of Medicine studying reward seeking behavior in mice and the neural circuits of depression and addiction. Her brother, Nana, was a gifted high school athlete who died of a heroin overdose after a knee injury left him hooked on OxyContin. Her suicidal mother is living in her bed. Gifty is determined to discover the scientific basis for the suffering she sees all around her.
But even as she turns to the hard sciences to unlock the mystery of her family's loss, she finds herself hungering for her childhood faith, and grappling with the evangelical church in which she was raised, whose promise of salvation remains as tantalizing as it is elusive. Transcendent Kingdom is a deeply moving portrait of a family of Ghanain immigrants ravaged by depression and addiction and grief–a novel about faith, science, religion, love. Exquisitely written, emotionally searing, this is an exceptionally powerful follow-up to Gyasi's phenomenal debut.
Available September 1:
Amazon | Barnes & Noble | Google Play | Kobo | Apple Books | Indiebound | Audible | Goodreads
Anxious People by Fredrik Backman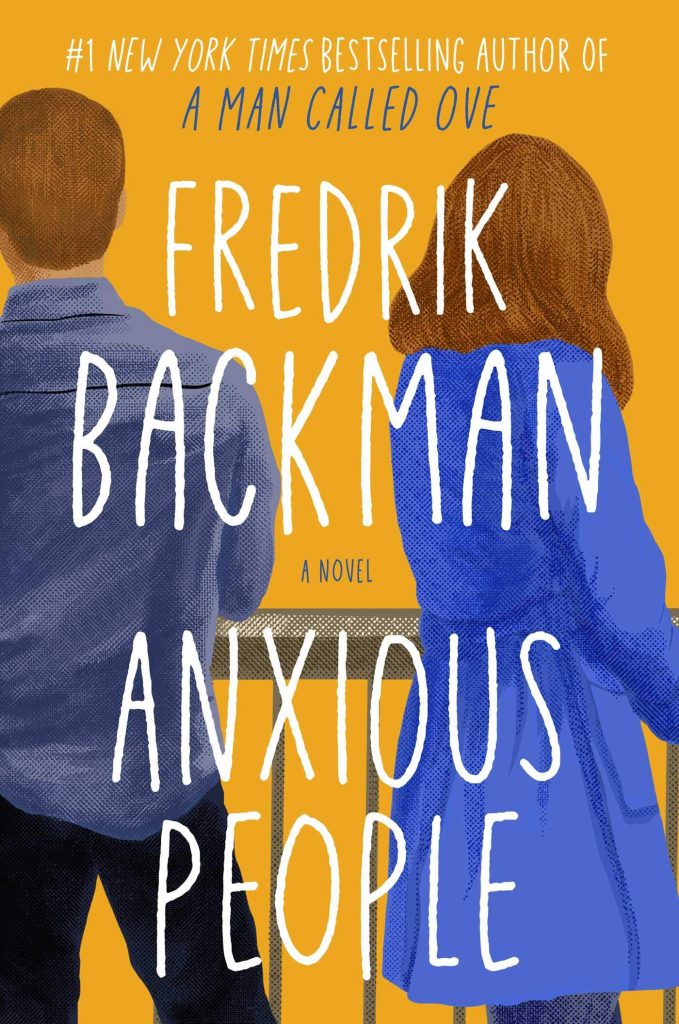 This is a poignant comedy about a crime that never took place, a would-be bank robber who disappears into thin air, and eight extremely anxious strangers who find they have more in common than they ever imagined.
Viewing an apartment normally doesn't turn into a life-or-death situation, but this particular open house becomes just that when a failed bank robber bursts in and takes everyone in the apartment hostage. As the pressure mounts, the eight strangers slowly begin opening up to one another and reveal long-hidden truths.
As police surround the premises and television channels broadcast the hostage situation live, the tension mounts and even deeper secrets are slowly revealed. Before long, the robber must decide which is the more terrifying prospect: going out to face the police, or staying in the apartment with this group of impossible people.
Available September 8:
Amazon | Barnes & Noble | Google Play | Kobo | Apple Books | Indiebound | Audible | Goodreads
The Orphan of Cemetery Hill by Hester Fox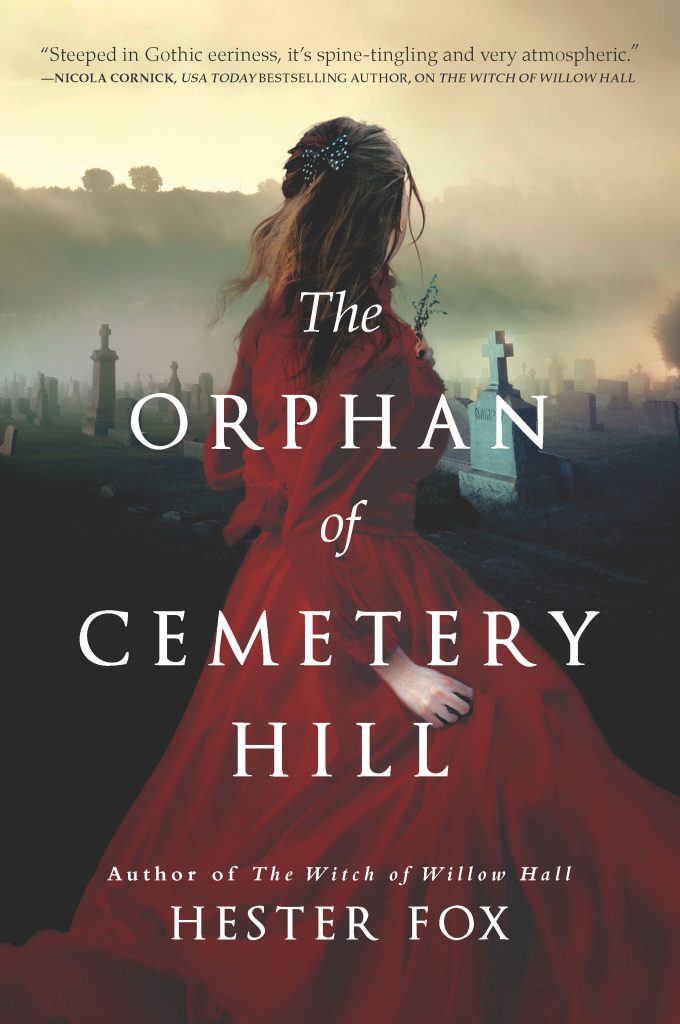 The dead won't bother you if you don't give them permission.

Boston, 1844.
Tabby has a peculiar gift: she can communicate with the recently departed. It makes her special, but it also makes her dangerous.
As an orphaned child, she fled with her sister, Alice, from their charlatan aunt Bellefonte, who wanted only to exploit Tabby's gift so she could profit from the recent craze for seances.
Now a young woman and tragically separated from Alice, Tabby works with her adopted father, Eli, the kind caretaker of a large Boston cemetery. When a series of macabre grave robberies begins to plague the city, Tabby is ensnared in a deadly plot by the perpetrators, known only as the "Resurrection Men."
In the end, Tabby's gift will either save both her and the cemetery—or bring about her own destruction.
Available September 15:
Amazon | Barnes & Noble | Google Play | Kobo | Apple Books | Indiebound | Audible | Goodreads
Chance of a Lifetime by Jude Deveraux & Tara Sheets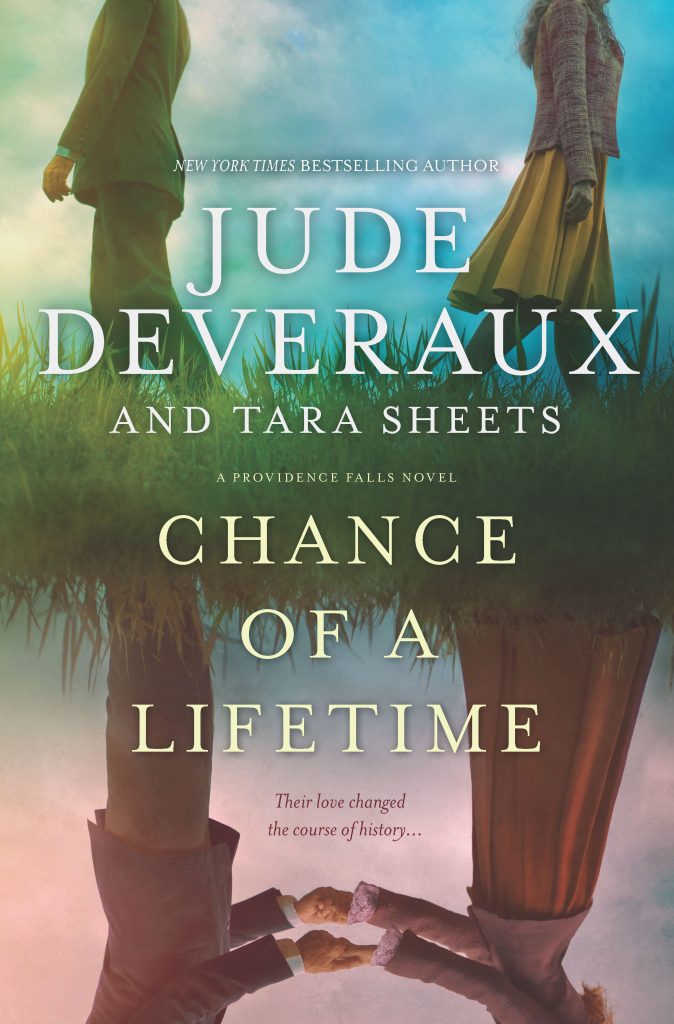 In one century she loved him madly, and in another she wants nothing to do with him

In 1844 Ireland, Liam O'Connor, a rogue and a thief, fell madly in love with a squire's daughter and unwittingly altered the future. Shy and naive Cora McLeod thought Liam was the answer to her prayers. But the angels disagreed and they've been waiting for the right moment in time to step in.
Now Liam finds himself reunited with his beloved Cora in Providence Falls, North Carolina. The angels have given Liam a task. He must make sure Cora falls in love with another man—the one she was supposed to marry before Liam interfered. But this Cora is very different from the innocent girl who fell for Liam in the past. She's a cop and has a confidence and independence he wasn't expecting. She doesn't remember Liam or their past lives, nor is she impressed with his attempts to guide her in any way.
Liam wants Cora for himself, but with his soul hanging in the balance, he must choose between a stolen moment in time or an eternity of damnation.
Available September 15:
Amazon | Barnes & Noble | Google Play | Kobo | Apple Books | Indiebound | Audible | Goodreads
Daughters of the Wild by Natalka Burian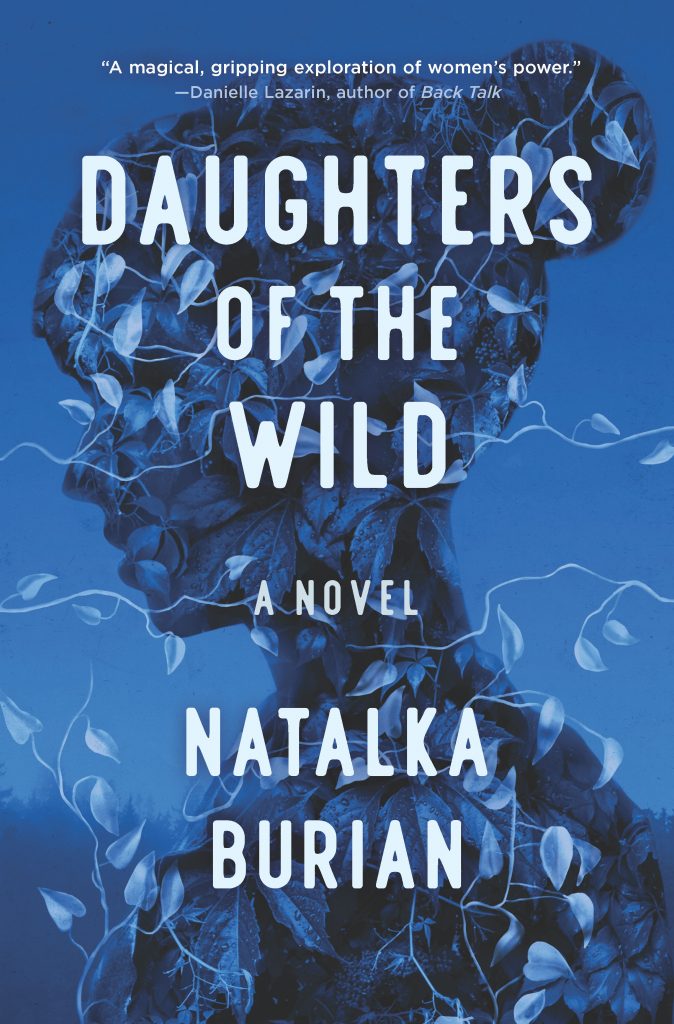 "A gorgeous, different, and completely engrossing book. Burian's writing is transporting — and exactly what I needed right now."
— Jessica Valenti, author of Sex Object: A Memoir
In rural West Virginia, Joanie and her foster siblings live on a farm tending a mysterious plant called the vine. The older girls are responsible for cultivating the vine, performing sacred rituals to make it grow. After Joanie's arranged marriage goes horribly wrong, leaving her widowed and with a baby, she plots her escape with the help of her foster brother, Cello.
But before they can get away, her baby goes missing and Joanie, desperate to find him, turns to the vine, understanding it to be far more powerful than her siblings realize. She begins performing generations-old rituals to summon the vine's power and goes on a perilous journey into the wild, pushing the boundaries of her strength and sanity to bring her son home.
Daughters of the Wild is an utterly absorbing debut that explores the female mind in captivity and the ways in which both nature and women fight domination. Like The Bell Jar set in rural Appalachia, Daughters of the Wild introduces a fierce new heroine and a striking new voice in fiction.
Available September 22:
Amazon | Barnes & Noble | Google Play | Kobo | Apple Books | Indiebound | Audible | Goodreads
The Book of Two Ways by Jodi Picoult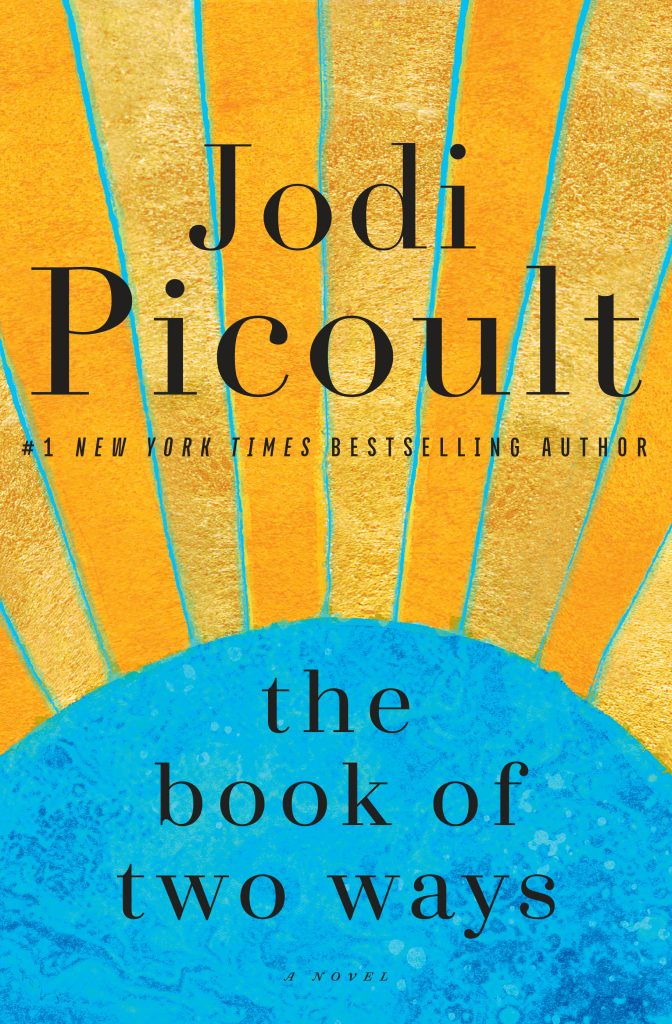 Everything changes in a single moment for Dawn Edelstein. She's on a plane when the flight attendant makes an announcement: prepare for a crash landing. She braces herself as thoughts flash through her mind. The shocking thing is, the thoughts are not of her husband, but a man she last saw fifteen years ago: Wyatt Armstrong.
Dawn, miraculously, survives the crash, but so do all the doubts that have suddenly been raised. She has led a good life. Back in Boston, there is her husband, Brian, her beloved daughter, and her work as a death doula, where she helps ease the transition between life and death for patients in hospice.
But somewhere in Egypt is Wyatt Armstrong, who works as an archaeologist unearthing ancient burial sites, a job she once studied for, but was forced to abandon when life suddenly intervened. And now, when it seems that fate is offering her second chances, she is not as sure of the choice she once made.
After the crash landing, the airline ensures the survivors are seen by a doctor, then offers transportation wherever they want to go. The obvious option for Dawn is to continue down the path she is on and go home to her family. The other is to return to the archaeological site she left years before, reconnect with Wyatt and their unresolved history, and maybe even complete her research on The Book of Two Ways–the first known map of the afterlife.
As the story unfolds, Dawn's two possible futures unspool side by side, as do the secrets and doubts long buried beside them. Dawn must confront the questions she's never truly asked: What does a life well-lived look like? When we leave this earth, what do we leave behind? Do we make choices…or do our choices make us? And who would you be, if you hadn't turned out to be the person you are right now?
Available September 22:
Amazon | Barnes & Noble | Google Play | Kobo | Apple Books | Indiebound | Audible | Goodreads
Happily This Christmas by Susan Mallery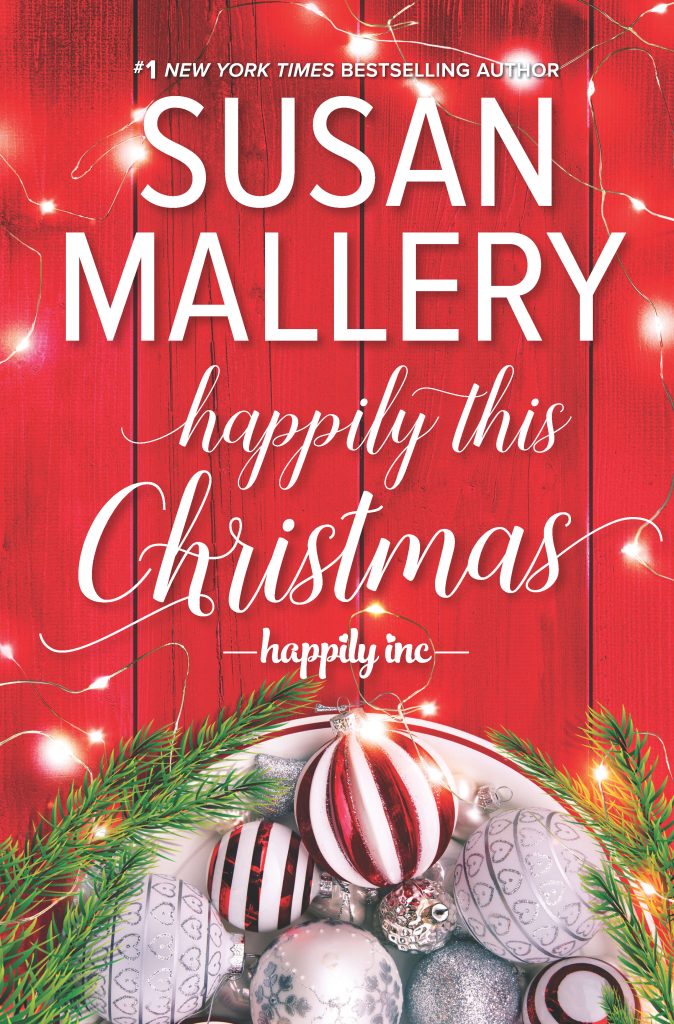 Susan Mallery, the #1 New York Times bestselling author of the Fool's Gold romances, proves there's no place like Happily Inc for the holidays…
There's no place like Happily Inc for the holidays…

Wynn Beauchene has a thriving business, a great kid and a mildly embarrassing crush on the guy next door—local cop Garrick McCabe. She's a strong, independent woman who can't help dreaming what-if about a man she barely knows. Until he needs her help…
Garrick's pregnant daughter will be home for Christmas, and his house needs a woman's touch. Garrick and his little girl were tight once and he's hoping a small-town Christmas will bring her back to him. But thawing his daughter's frosty attitude will take more than a few twinkle lights. Maybe sharing the holiday with Wynn and her son will remind her of the joy of family.
As the season works its magic on these wounded souls, Wynn realizes it's time to stop punishing herself for a painful secret, while Garrick remains haunted by the ghosts of past mistakes. Will he allow Wynn to open the only gift she truly wants—his heart?
Available September 29:
Amazon | Barnes & Noble | Google Play | Kobo | Apple Books | Indiebound | Audible | Goodreads
The Midnight Library by Matt Haig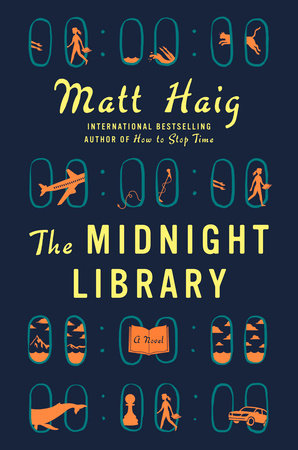 'Between life and death there is a library, and within that library, the shelves go on forever. Every book provides a chance to try another life you could have lived. To see how things would be if you had made other choices… Would you have done anything different, if you had the chance to undo your regrets?'
Somewhere out beyond the edge of the universe there is a library that contains an infinite number of books, each one the story of another reality. One tells the story of your life as it is, along with another book for the other life you could have lived if you had made a different choice at any point in your life. While we all wonder how our lives might have been, what if you had the chance to go to the library and see for yourself? Would any of these other lives truly be better?
A dazzling novel about all the choices that go into a life well lived, from the internationally bestselling author of Reasons to Stay Alive and How To Stop Time.
In The Midnight Library, Matt Haig's enchanting new novel, Nora Seed finds herself faced with this decision. Faced with the possibility of changing her life for a new one, following a different career, undoing old breakups, realizing her dreams of becoming a glaciologist; she must search within herself as she travels through the Midnight Library to decide what is truly fulfilling in life, and what makes it worth living in the first place.
Available September 29:
Amazon | Barnes & Noble | Google Play | Kobo | Apple Books | Indiebound | Audible | Goodreads
Just Like You by Nick Hornby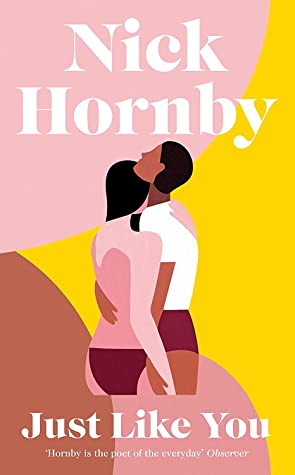 This warm, wise, highly entertaining twenty-first century love story is about what happens when the person who makes you happiest is someone you never expected
Lucy used to handle her adult romantic life according to the script she'd been handed. She met a guy just like herself: same age, same background, same hopes and dreams; they got married and started a family. Too bad he made her miserable. Now, two decades later, she's a nearly-divorced, forty-one-year-old schoolteacher with two school-aged sons, and there is no script anymore. So when she meets Joseph, she isn't exactly looking for love–she's more in the market for a babysitter. Joseph is twenty-two, living at home with his mother, and working several jobs, including the butcher counter where he and Lucy meet. It's not a match anyone one could have predicted. He's of a different class, a different culture, and a different generation. But sometimes it turns out that the person who can make you happiest is the one you least expect, though it can take some maneuvering to see it through.
Just Like You is a brilliantly observed, tender, but also brutally funny new novel that gets to the heart of what it means to fall surprisingly and headlong in love with the best possible person–someone you didn't see coming.
Available September 29:
Amazon | Barnes & Noble | Google Play | Kobo | Apple Books | Indiebound | Audible | Goodreads
Something catch your eye? Tell us what you're reading this month!