The time has come! Our last new releases post of 2021. Cue repeating "I can't believe it's December" and "Where did 2021 go?" repeatedly for the next few weeks; it's okay, everyone is doing it. But don't worry! These 17 new releases will keep you enthralled all the way into 2022!
The Women of Pearl Island by Polly Crosby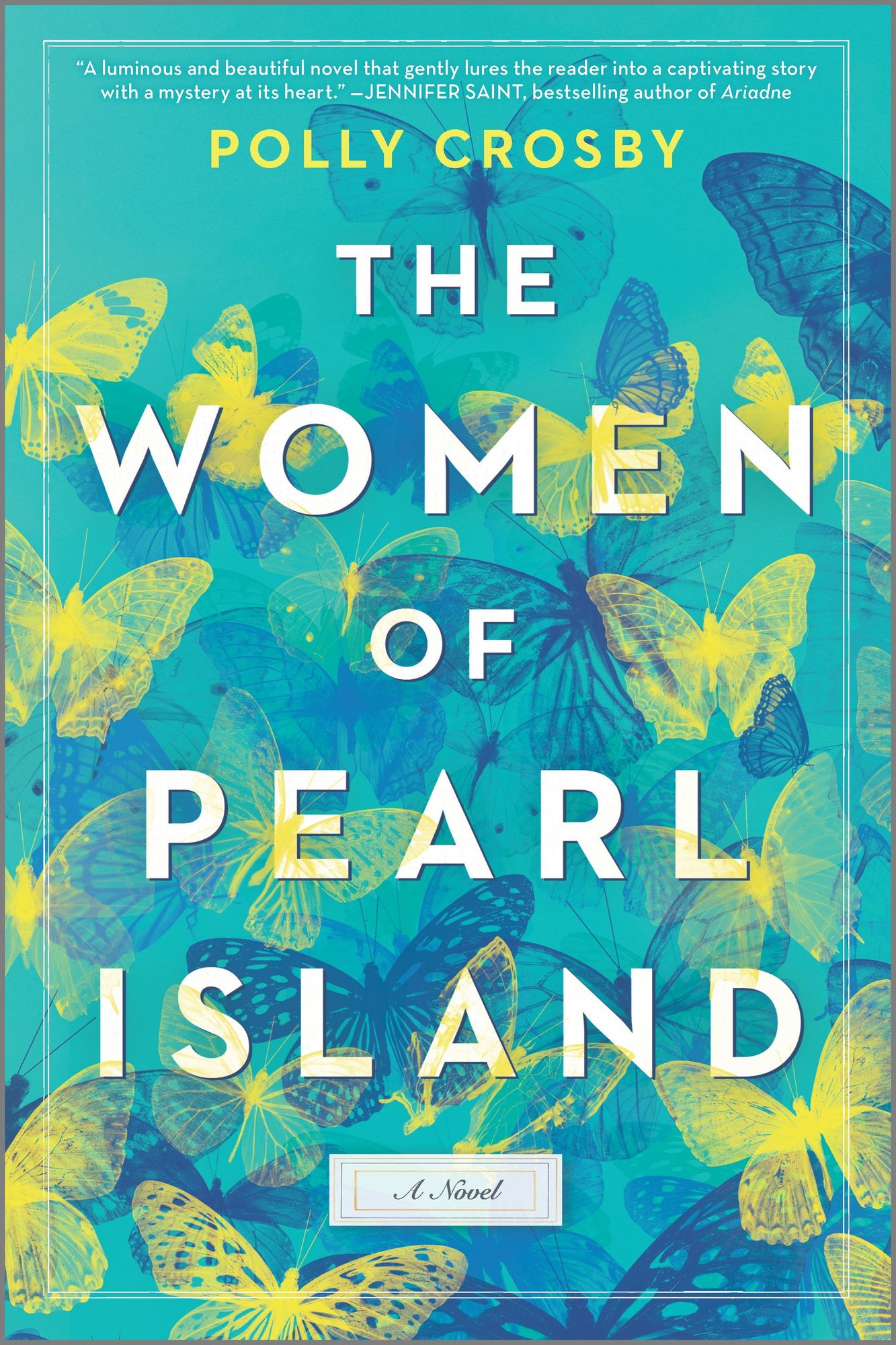 "A luminous and beautiful novel that gently lures the reader into a captivating story with a mystery at its heart." – Jennifer Saint, bestselling author of Ariadne
Set on a secluded island off the British coast, The Women of Pearl Island is a moving and evocative story of family secrets, natural wonders and a mystery spanning decades.
When Tartelin answers an ad for a personal assistant, she doesn't know what to expect from her new employer, Marianne, an eccentric elderly woman. Marianne lives on a remote island that her family has owned for generations, and for decades her only companions have been butterflies and tightly held memories of her family.
But there are some memories Marianne would rather forget, such as when the island was commandeered by the British government during WWII. Now, if Marianne can trust Tartelin with her family's story, she might finally be able to face the long-buried secrets of her past that have kept her isolated for far too long.
Available on December 7, 2021:
Amazon | Barnes & Noble | Google Play | Kobo | Apple Books | Indiebound | Indigo | Audible | Goodreads
The Winter Guest by Pam Jenoff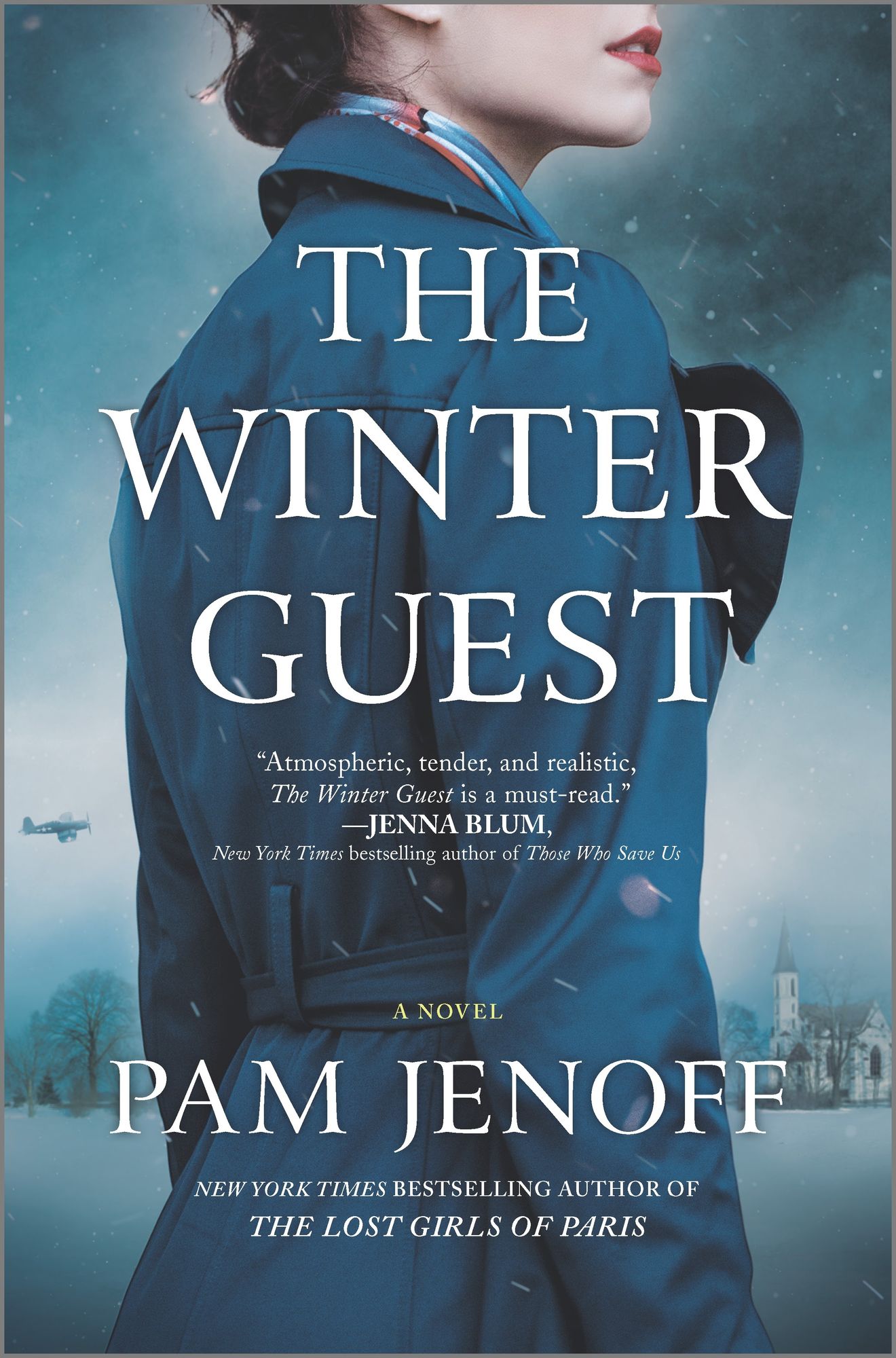 A stirring novel of first love in a time of war and the unbearable choices that could tear sisters apart.
Life is a constant struggle for the eighteen-year-old Nowak twins as they raise their three younger siblings in rural Poland under the shadow of the Nazi occupation. Though rugged, independent Helena and pretty, gentle Ruth couldn't be more different, they are staunch allies in protecting their family from the threats the war brings closer to their doorstep.
Then Helena discovers an American paratrooper stranded outside their small village, wounded, but alive. Risking the safety of herself and her family, she hides Sam—a Jew—but Helena's concern for the American grows into something much deeper. Helena is forced to contend with the jealousy her choices have sparked in Ruth, culminating in a singular act of betrayal that endangers them all.
Originally published in 2014.
Available December 7, 2021:
Amazon | Barnes & Noble | Google Play | Kobo | Apple Books | Indiebound | Indigo | Goodreads
Beasts of a Little Land by Juhea Kim
"A spectacular debut filled with great characters and heart." —Lisa See, author of Snow Flower and the Secret Fan
A Recommended Read from: USA Today * Buzzfeed * Goodreads * Lit Hub * Book Riot * The Everygirl * The Oregonian
An epic story of love, war, and redemption set against the backdrop of the Korean independence movement, following the intertwined fates of a young girl sold to a courtesan school and the penniless son of a hunter
In 1917, deep in the snowy mountains of occupied Korea, an impoverished local hunter on the brink of starvation saves a young Japanese officer from an attacking tiger. In an instant, their fates are connected—and from this encounter unfolds a saga that spans half a century.
In the aftermath, a young girl named Jade is sold by her family to Miss Silver's courtesan school, an act of desperation that will cement her place in the lowest social status. When she befriends an orphan boy named JungHo, who scrapes together a living begging on the streets of Seoul, they form a deep friendship. As they come of age, JungHo is swept up in the revolutionary fight for independence, and Jade becomes a sought-after performer with a new romantic prospect of noble birth. Soon Jade must decide whether she will risk everything for the one who would do the same for her.
From the perfumed chambers of a courtesan school in Pyongyang to the glamorous cafes of a modernizing Seoul and the boreal forests of Manchuria, where battles rage, Juhea Kim's unforgettable characters forge their own destinies as they wager their nation's. Immersive and elegant, Beasts of a Little Land unveils a world where friends become enemies, enemies become saviors, heroes are persecuted, and beasts take many shapes.
Available on December 7, 2021:
Amazon | Barnes & Noble | Google Play | Kobo | Apple Books | Indiebound | Indigo | Audible | Goodreads
Bright Burning Things by Lisa Harding
"On every page there are little shimmering bombs. Like Room, where parenthood is at once your jail and your salvation, it is almost claustrophobic—but in the most glorious way."—Lisa Taddeo, #1 New York Times bestselling author of Three Women and Animal
A rising international literary star makes her American debut with this visceral, tender, and brave portrait of addiction, recovery, and motherhood, as harrowing and intense as Shuggie Bain.
Sonya used to perform on stage. She attended glamorous parties, dated handsome men, rode in fast cars. But somewhere along the way, the stage lights Sonya lived for dimmed to black. In their absence, came darkness—blackouts, empty cupboards, hazy nights she could not remember.
Haunted by her failed career and lingering trauma from her childhood, Sonya fell deep into an alcoholic abyss. What kept her from losing herself completely was Tommy, her son. But her love for Tommy rivaled her love for the bottle. Addiction amplified her fear of losing her child; every maternal misstep compelled her to drink. Tommy's precious life was in her shaky hands.
Eventually Sonya was forced to make a choice. Give up drinking or lose Tommy—forever.
Bright Burning Things is an emotional tour-de-force—a devastating and nuanced look at an addict's journey towards rehabilitation and redemption.
Available on December 7, 2021:
Amazon | Barnes & Noble | Google Play | Kobo | Apple Books | Indiebound | Indigo | Audible | Goodreads
Hidden Treasures by Michelle Adams
A reunited couple search for a valuable treasure, a precious jewelry box, stolen from the Nazis and hidden away since World War II, in this powerfully emotional and romantic novel of rekindled love—perfect for fans of Jodi Picoult, Josie Silver, and Jill Santopolo.
Then…
Once upon a time, in a small village in southern France, a pretty, willful English girl is falling in love. Frances Langley has fallen under Benoit's romantic spell, so sure is she that he is everything she's ever wanted—a self-assured, sexy man, experienced and just a little bit mysterious. But Frances is hiding a secret—one that would surely separate them if he ever knew the truth. And to hold on to his love, she is willing to do anything for him, even put herself at risk by hiding a precious object, stolen by the Nazis decades before.
Now…
Years later, Frances's son, Harry, opens the door of his late mother's home, never expecting to see Tabitha—the lost love of his life—on the other side. Their angry parting had broken his heart, but now she holds a letter, sent by his mother just before her death, begging the pair to search—together—for a priceless jewelry box, hidden somewhere in her little Cotswold cottage.
Harry quickly dismisses the search, but as an art historian, Tabitha cannot risk the chance to recover something so valuable that was long thought to be lost. And so they embark on a journey of discovery, but soon find themselves searching for much more than a missing piece of art. Together they learn that the true riches are not those buried in the clutter of Francis's cottage, but are instead the treasures they each hold, buried deep inside their hearts.
Available on December 7, 2021:
Amazon | Barnes & Noble | Google Play | Kobo | Apple Books | Indiebound | Indigo | Audible | Goodreads
Call Us What We Carry by Amanda Gorman
The breakout poetry collection by #1 New York Times bestselling author and presidential inaugural poet Amanda Gorman
Formerly titled The Hill We Climb and Other Poems, the luminous poetry collection by #1 New York Times bestselling author and presidential inaugural poet Amanda Gorman captures a shipwrecked moment in time and transforms it into a lyric of hope and healing. In Call Us What We Carry, Gorman explores history, language, identity, and erasure through an imaginative and intimate collage. Harnessing the collective grief of a global pandemic, these poems shine a light on a moment of reckoning and reveal that Gorman has become our messenger from the past, our voice for the future.
Available on December 7, 2021:
Amazon | Barnes & Noble | Google Play | Kobo | Apple Books | Indiebound | Indigo | Audible | Goodreads
A History of Wild Places by Shea Ernshaw
"What a wonderful rabbit hole to fall down." —Erika Swyler, author of Light from Other Stars and The Book of Speculation
"A terrifying and timely book." —Erica Ferencik, bestselling author of The River at Night and Into the Jungle
"As spine-chilling as it is beautifully crafted." —Ruth Emmie Lang, author of Beasts of Extraordinary Circumstance
The New York Times bestselling author of The Wicked Deep weaves a richly atmospheric adult debut following three residents of a secluded, seemingly peaceful commune as they investigate the disappearances of two outsiders.
Travis Wren has an unusual talent for locating missing people. Hired by families as a last resort, he requires only a single object to find the person who has vanished. When he takes on the case of Maggie St. James—a well-known author of dark, macabre children's books—he's led to a place many believed to be only a legend.
Called Pastoral, this reclusive community was founded in the 1970s by like-minded people searching for a simpler way of life. By all accounts, the commune shouldn't exist anymore and soon after Travis stumbles upon it…he disappears. Just like Maggie St. James.
Years later, Theo, a lifelong member of Pastoral, discovers Travis's abandoned truck beyond the border of the community. No one is allowed in or out, not when there's a risk of bringing a disease—rot—into Pastoral. Unraveling the mystery of what happened reveals secrets that Theo, his wife, Calla, and her sister, Bee, keep from one another. Secrets that prove their perfect, isolated world isn't as safe as they believed—and that darkness takes many forms.
Hauntingly beautiful, hypnotic, and bewitching, A History of Wild Places is a story about fairy tales, our fear of the dark, and losing yourself within the wilderness of your mind.
Available on December 7, 2021:
Amazon | Barnes & Noble | Google Play | Kobo | Apple Books | Indiebound | Indigo | Goodreads
The Ballerinas by Rachel Kapelke-Dale
Dare Me meets Black Swan and Luckiest Girl Alive in a captivating, voice-driven debut novel about a trio of ballerinas who meet as students at the Paris Opera Ballet School.
Thirteen years ago, Delphine abandoned her prestigious soloist spot at the Paris Opera Ballet for a new life in St. Petersburg––taking with her a secret that could upend the lives of her best friends, fellow dancers Lindsay and Margaux. Now 36 years old, Delphine has returned to her former home and to the legendary Palais Garnier Opera House, to choreograph the ballet that will kickstart the next phase of her career––and, she hopes, finally make things right with her former friends. But Delphine quickly discovers that things have changed while she's been away…and some secrets can't stay buried forever.
Moving between the trio's adolescent years and the present day, Rachel Kapelke-Dale's The Ballerinas explores the complexities of female friendship, the dark drive towards physical perfection in the name of artistic expression, the double-edged sword of ambition and passion, and the sublimated rage that so many women hold inside––all culminating in a twist you won't see coming, with magnetic characters you won't soon forget.
Available on December 7, 2021:
Amazon | Barnes & Noble | Google Play | Kobo | Apple Books | Indiebound | Indigo | Audible | Goodreads
Cry Wolf by Hans Rosenfeldt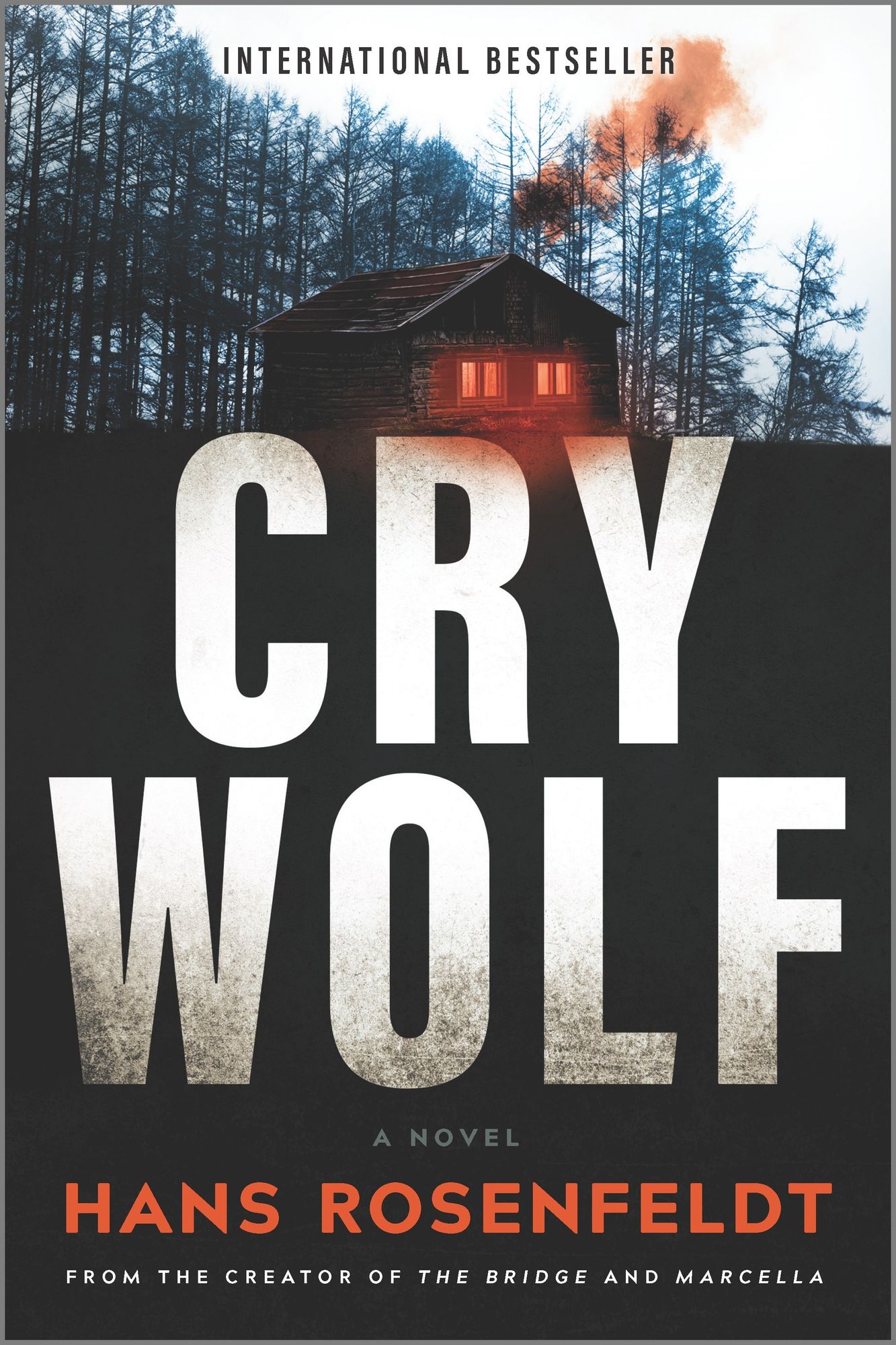 A DEAD WOLF

A DRUG DEAL GONE WRONG

A LETHAL FEMALE ASSASSIN
The first book in a new series by Hans Rosenfeldt, creator of the TV series The Bridge as well as Netflix's Emmy Award–winning Marcella.
Hannah Wester, a policewoman in the remote northern town of Haparanda, Sweden, finds herself on the precipice of chaos.
When human remains are found in the stomach of a dead wolf, Hannah knows that this summer won't be like any other. The remains are linked to a bloody drug deal across the border in Finland. But how did the victim end up in the woods outside of Haparanda? And where have the drugs and money gone?
Hannah and her colleagues leave no stone unturned. But time is scarce and they aren't the only ones looking. When the secretive and deadly Katja arrives, unexpected and brutal events start to pile up. In just a few days, life in Haparanda is turned upside down. Not least for Hannah, who is finally forced to confront her own past.
Available on December 28, 2021:
Amazon | Barnes & Noble | Google Play | Kobo | Apple Books | Indiebound | Indigo | Audible | Goodreads
The Sorority Murder by Allison Brennan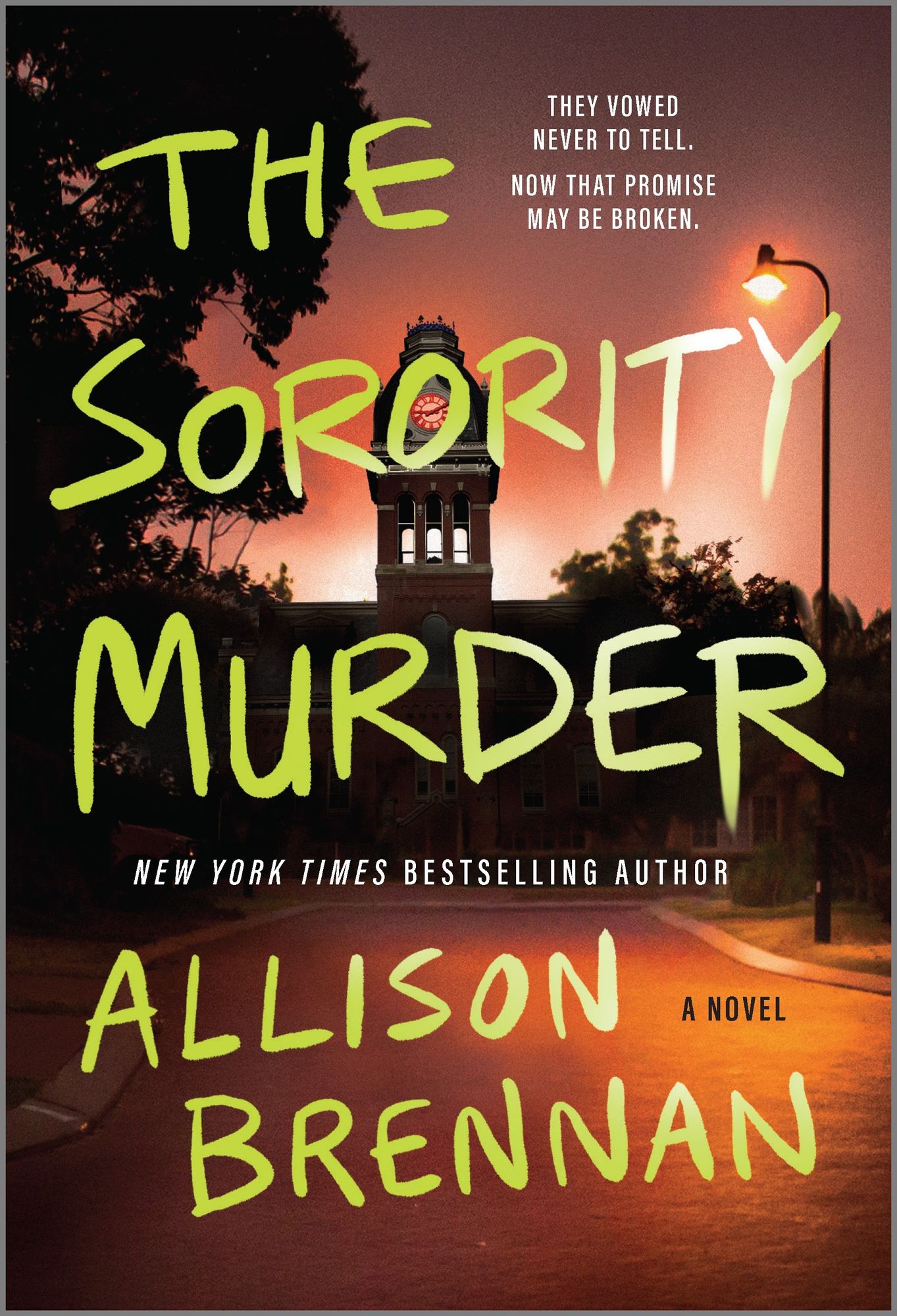 "Fans of Jeff Abbott and Karin Slaughter will find this crime novel hard to put down." —Publishers Weekly on The Third to Die
"Downright spectacular… [A] riveting page turner as prescient as it is purposeful." —Providence Journal on Tell No Lies
A popular sorority girl. An unsolved murder. A campus podcast with chilling repercussions.
Lucas Vega is obsessed with the death of Candace Swain, who left a sorority party one night and never came back. Her body was found after two weeks, but the case has grown cold. Three years later while interning at the medical examiner's, Lucas discovers new information, but the police are not interested.
Lucas knows he has several credible pieces of the puzzle. He just isn't sure how they fit together. So he creates a podcast to revisit Candace's last hours. Then he encourages listeners to crowdsource what they remember and invites guest lecturer Regan Merritt, a former US marshal, to come on and share her expertise.
New tips come in that convince Lucas and Regan they are onto something. Then shockingly one of the podcast callers turns up dead. Another hints at Candace's secret life, a much darker picture than Lucas imagined—and one that implicates other sorority sisters. Regan uses her own resources to bolster their theory and learns that Lucas is hiding his own secret. The pressure is on to solve the murder, but first Lucas must come clean about his real motives in pursuing this podcast—before the killer silences him forever.
Available on December 28, 2021:
Amazon | Barnes & Noble | Google Play | Kobo | Apple Books | Indiebound | Indigo | Audible | Goodreads
My Darling Husband by Kimberly Belle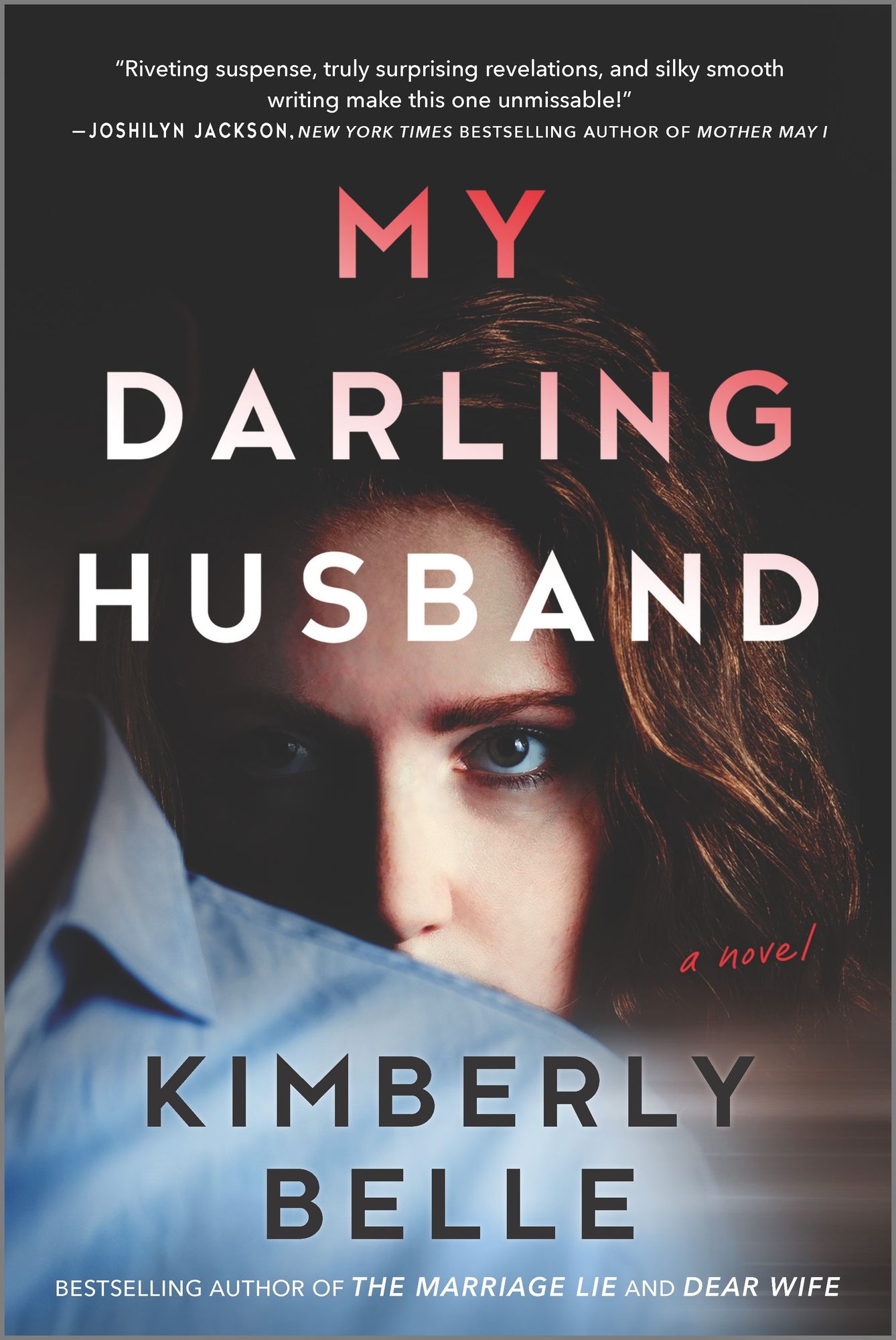 "Riveting suspense, truly surprising revelations, and silky smooth writing make this one unmissable!" – Joshilyn Jackson, New York Times bestselling author of Mother May I

Bestselling author of DEAR WIFE and THE MARRIAGE LIE, Kimberly Belle returns with her most heart-pounding thriler to date, as a masked home invader reveals the cracks in a marriage.
Everyone is about to know what her husband isn't telling her…
Jade and Cam Lasky are by all accounts a happily married couple with two adorable kids, a spacious home and a rapidly growing restaurant business. But their world is tipped upside down when Jade is confronted by a masked home invader. As Cam scrambles to gather the ransom money, Jade starts to wonder if they're as financially secure as their lifestyle suggests, and what other secrets her husband is keeping from her.
Cam may be a good father, a celebrity chef and a darling husband, but there's another side he's kept hidden from Jade that has put their family in danger. Unbeknownst to Cam and Jade, the home invader has been watching them and is about to turn their family secrets into a public scandal.
With riveting twists and a breakneck pace, My Darling Husband is an utterly compelling thriller that once again showcases Kimberly Belle's exceptional talent for domestic suspense.
Available on December 28, 2021:
Amazon | Barnes & Noble | Google Play | Kobo | Apple Books | Indiebound | Indigo | Audible | Goodreads
The True Cowboy of Sunset Ridge by Maisey Yates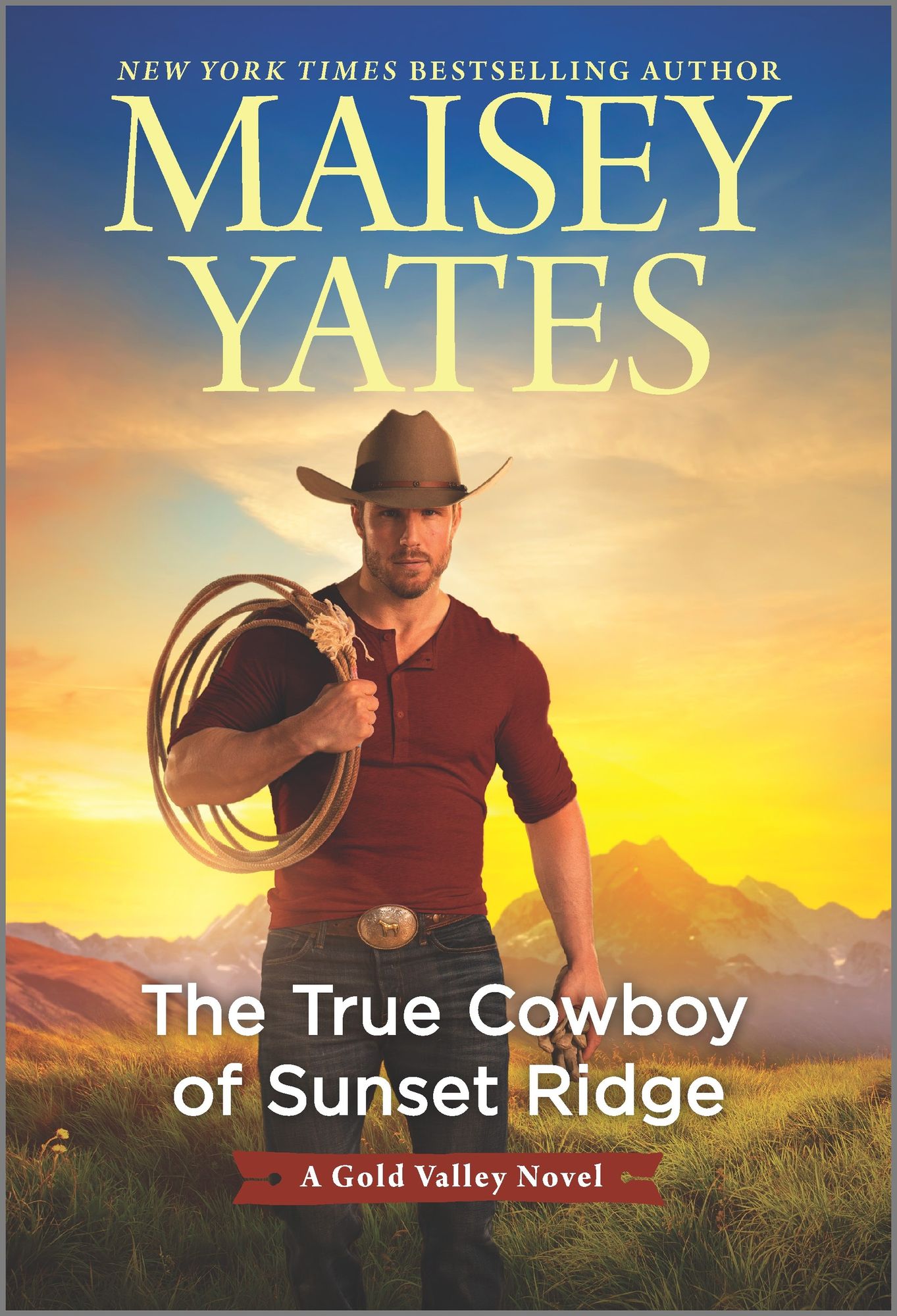 "Yates writes a story with emotional depth, intense heartache and love that is hard fought for." —RT Book Reviews
When a bull-riding champion is left caring for his friend's baby, could it be time to put down roots in Gold Valley?
Midwife Mallory Chance is ready for a fresh start in Gold Valley. And when she locks eyes with a handsome cowboy, it feels like fate. After too many years wasted on her cheating ex, good girl Mallory is ready to cut loose. But when the dust settles, it turns out that her mysterious one-night cowboy is none other than her new landlord—and someone she'll be seeing very regularly around Gold Valley.
Bull rider Colt Daniels has a wild reputation, but after losing his friend on the rodeo circuit, he's left it all behind. If only he could walk away from his guilt as easily…or the temptation of Mallory. But he can't offer her the future she deserves. Then his friend's tiny daughter ends up on Colt's doorstep. Colt has never wanted to rely on anyone, but he needs Mallory's help caring for the baby he's beginning to love as his own. Is it all still temporary, or is it their chance at a forever family?
A Gold Valley Novel
Available on December 28, 2021:
Amazon | Barnes & Noble | Google Play | Kobo | Apple Books | Indiebound | Indigo | Audible | Goodreads
Watching Over You by Lori Foster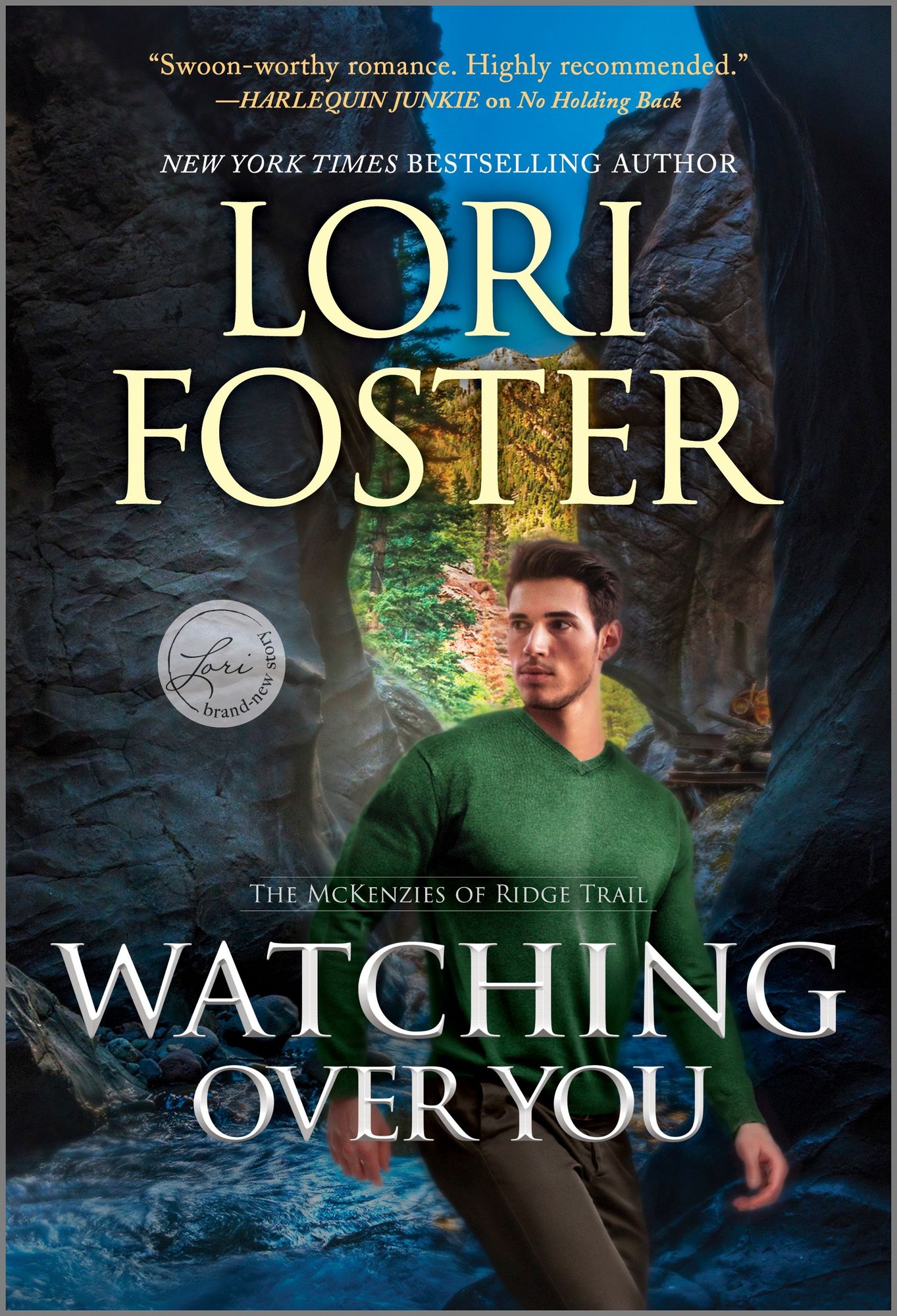 Lori Foster should be on everyone's auto-buy list.
—Sherrilyn Kenyon, #1 New York Times bestselling author
Mysterious, unpredictable and most definitely scorching hot
While investigating a criminal network, Detective Crosby Albertson keeps crossing paths with members of the highly trained, suspiciously well-informed McKenzie family. They're always one step ahead of him—especially their alarmingly attractive intel specialist, Madison. And Crosby needs to find out why.
Madison McKenzie is the tech and surveillance whiz of her family's operation. A recent case introduced her to Detective Albertson. She finds herself irresistibly drawn to the sexy and mysterious cop. There's just one problem. He's a detective and her family's work is secret. When Crosby starts digging for information about the McKenzies, Madison's got to get him off the scent…while keeping him at a safe distance.
Available on December 28, 2021:
Amazon | Barnes & Noble | Google Play | Kobo | Apple Books | Indiebound | Indigo | Audible | Goodreads
The Replacement Wife by Darby King
The #1 International bestselling author of Pretty Little Wife returns with another thrilling domestic suspense novel that asks, how many wives and girlfriends need to disappear before your family notices?
Elisa Wright is a mom and wife, living a nice, quiet life in a nice, quiet town. She's also convinced her brother-in-law is a murderer. Josh has one dead wife and one missing fiancée, and though he grieved for them he starts dating someone new. Elisa fears for that woman's safety, and she desperately wants to know what happened to her friend, Josh's missing fiancée.
Searching for clues means investigating her own family. And she doesn't like what she finds. A laptop filled with incriminating information. Other women.
But when Elisa becomes friends with Josh's new girlfriend and starts to question things she thinks are true, Elisa wonders if the memories of a horrible incident a year ago have finally pushed her over the edge and Josh is really innocent. With so much at stake, Elisa fights off panic attacks and a strange illness. Is it a breakdown or something more? The race is on to get to the truth before another disappearance because there's a killer in the family…or is there?
Available on December 28, 2021:
Amazon | Barnes & Noble | Google Play | Kobo | Apple Books | Indiebound | Indigo | Audible | Goodreads
Here's to Us by Beck Albertalli & Adam Silvera
Becky Albertalli and Adam Silvera reunite to continue the story of Arthur and Ben, the boys readers first fell for in the New York Times bestselling rom-com What If It's Us.
Ben survived freshman year of college, but he's feeling more stuck than ever. His classes are a slog, his part-time job working with his father is even worse, and his best friend Dylan's been acting weird for weeks. Ben's only real bright spot is his writing partner Mario, who's been giving him a lot of Spanish lessons and even more kisses. Mario's big Hollywood dreams make Ben start to dream bigger—and the choices he makes now could be the key to reshaping his future. So why can't he stop thinking about a certain boy from his past?
Arthur is back in New York City for the first time in two years, ready to take the theater world by a storm as the world's best . . . intern to the assistant of an off-off-Broadway director. Of course, it sucks to be spending the summer apart from his sweet, reliable boyfriend, Mikey, but he knows their relationship is strong enough to weather the distance. Which is why it's no big deal when his ex-boyfriend Ben stumbles back into the picture. And it's definitely fine that Ben's blissfully happy with some mystery boy. First loves are special, but it's way too late for what-ifs. Right?
Even as the boys try to shake off the past, they keep running into each other in the present. Is this the universe trying to tell them there's a do-over in their future?
Here's to Us is sure to be welcomed by fans old and new of these authors and their previous collaboration, What If It's Us. Critically acclaimed and bestselling authors Becky Albertalli and Adam Silvera combine their talents in these smart, funny, heartfelt novels about two very different boys who can't decide if the universe is pushing them together—or pulling them apart.
Available on December 28, 2021:
Amazon | Barnes & Noble | Google Play | Kobo | Apple Books | Indiebound | Indigo | Audible | Goodreads
Twenty Years Later by Charlie Donlea
In the gripping, fast-paced new thriller from USA Today, IndieBound, and #1 internationally bestselling author Charlie Donlea, a TV news host sets out to uncover the truth behind a gruesome tale of sex, betrayal, and murder twenty years after the investigation was abandoned in the wake of 9/11.
Avery Mason, host of American Events, knows the subjects that grab a TV audience's attention. Her latest story—a murder mystery laced with kinky sex, tragedy, and betrayal—is guaranteed to be ratings gold. New DNA technology has allowed the New York medical examiner's office to make its first successful identification of a 9/11 victim in years. The twist: the victim, Victoria Ford, had been accused of the gruesome murder of her married lover. In a chilling last phone call to her sister, Victoria begged her to prove her innocence.

Emma Kind has waited twenty years to put her sister to rest, but closure won't be complete until she can clear Victoria's name. Alone she's had no luck, but she's convinced that Avery's connections and fame will help. Avery, hoping to negotiate a more lucrative network contract, goes into investigative overdrive. Victoria had been having an affair with a successful novelist, found hanging from the balcony of his Catskills mansion. The rope, the bedroom, and the entire crime scene was covered in Victoria's DNA.

But the twisted puzzle of Victoria's private life belies a much darker mystery. And what Avery doesn't realize is that there are other players in the game who are interested in Avery's own secret past—one she has kept hidden from both the network executives and her television audience. A secret she thought was dead and buried…

Accused of a brutal murder, Victoria Fordmade a final chilling call from theNorth Tower on the morning of 9/11.
Twenty years ago, no one listened.
Today, you will.

TWENTY YEARS LATER, to understand the present, you need to listen to the past…
Available on December 28, 2021:
Amazon | Barnes & Noble | Google Play | Kobo | Apple Books | Indiebound | Indigo | Audible | Goodreads
The Spanish Daughter by Lorena Hughes
Set against the lush backdrop of early twentieth century Ecuador and inspired by the real-life history of the coastal town known as the birthplace of cacao, this captivating #OwnVoices novel from the award-winning author of The Sisters of Alameda Street tells the story of a resourceful young chocolatier who must impersonate a man in order to claim her birthright…
"An atmospheric and captivating mystery set against the backdrop of 1920s Ecuador, The Spanish Daughter is an engrossing, suspenseful family saga filled with unpredictable twists and turns."—Chanel Cleeton, New York Times bestselling author of Next Year in Havana

As a child in Spain, Puri always knew her passion for chocolate was inherited from her father. But it's not until his death that she learns of something else she's inherited—a cocoa estate in Vinces, Ecuador, a town nicknamed "París Chiquito." Eager to claim her birthright and filled with hope for a new life after the devastation of World War I, she and her husband Cristóbal set out across the Atlantic Ocean. But it soon becomes clear someone is angered by Puri's claim to the estate . . .
When a mercenary sent to murder her aboard the ship accidentally kills Cristóbal instead, Puri dons her husband's clothes and assumes his identity, hoping to stay safe while she searches for the truth of her father's legacy in Ecuador. Though freed from the rules that women are expected to follow, Puri confronts other challenges at the estate—newfound siblings, hidden affairs, and her father's dark secrets. Then there are the dangers awakened by her attraction to an enigmatic man as she tries to learn the identity of an enemy who is still at large, threatening the future she is determined to claim.
Available on December 28, 2021:
Amazon | Barnes & Noble | Google Play | Kobo | Apple Books | Indiebound | Indigo | Goodreads
Let us know which book you're excited to get your hands on in the comments! Visit our Holiday page for more last-minute inspiration!