We can't be the only ones obsessed with witches this season! So grab your hot cocoa, light a fire, grab your coziest blanket and dive into your new Witch-specific TBR. It's giving us Hocus Pocus, Practical Magic, and the Golden Girls… need we say more?!
Small Town, Big Magic by Hazel Beck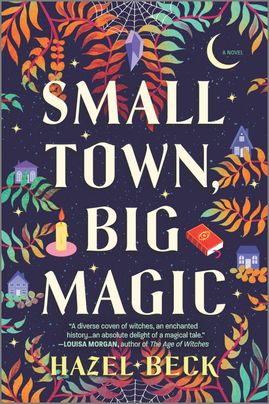 There's no such thing as witches…right?
Emerson Wilde has built the life of her dreams. Youngest Chamber of Commerce president in St. Cyprian history, successful indie bookstore owner, and lucky enough to have her best friends as found family? Done.
But when Emerson is attacked by creatures that shouldn't be real, and kills them with what can only be called magic, Emerson finds that the past decade of her life has been…a lie. St. Cyprian isn't your average Midwestern river town—it's a haven for witches. When Emerson failed a power test years ago, she was stripped of her magical memories. Turns out, Emerson's friends are all witches.
And so is she.
That's not all, though: evil is lurking in the charming streets of St. Cyprian. Emerson will need to learn to control what's inside of her, remember her magic, and deal with old, complicated feelings for her childhood friend–cranky-yet-gorgeous local farmer Jacob North—to defeat an enemy that hides in the rivers and shadows of everything she loves.
Even before she had magic, Emerson would have done anything for St. Cyprian, but now she'll have to risk not just her livelihood…but her life.
Available at:
Amazon | Barnes & Noble | Google Play | Kobo | Apple Books | Indiebound | Indigo | Audible | Goodreads
The Witches of Moonshyne Manor by Bianca Marais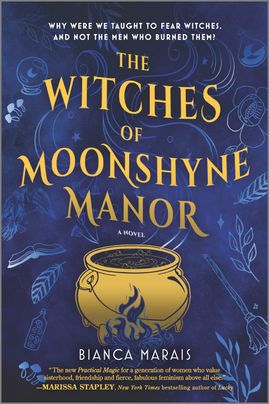 A coven of modern-day witches. A magical heist-gone-wrong. A looming threat.
Five octogenarian witches gather as an angry mob threatens to demolish Moonshyne Manor. All eyes turn to the witch in charge, Queenie, who confesses they've fallen far behind on their mortgage payments. Still, there's hope, since the imminent return of Ruby—one of the sisterhood who's been gone for thirty-three years—will surely be their salvation.
But the mob is only the start of their troubles. One man is hellbent on avenging his family for the theft of a legacy he claims was rightfully his. In an act of desperation, Queenie makes a bargain with an evil far more powerful than anything they've ever faced. Then things take a turn for the worse when Ruby's homecoming reveals a seemingly insurmountable obstacle instead of the solution to all their problems.
The witches are determined to save their home and themselves, but their aging powers are no match for increasingly malicious threats. Thankfully, they get a bit of help from Persephone, a feisty TikToker eager to smash the patriarchy. As the deadline to save the manor approaches, fractures among the sisterhood are revealed, and long-held secrets are exposed, culminating in a fiery confrontation with their enemies.
Funny, tender and uplifting, the novel explores the formidable power that can be discovered in aging, found family and unlikely friendships. Marais' clever prose offers as much laughter as insight, delving deeply into feminism, identity and power dynamics while stirring up intrigue and drama through secrets, lies and sex. Heartbreaking and heart-mending, it will make you grateful for the amazing women in your life.
Available at:
Amazon | Barnes & Noble | Google Play | Kobo | Apple Books | Indiebound | Indigo | Audible | Goodreads
A Lullaby For Witches by Hester Fox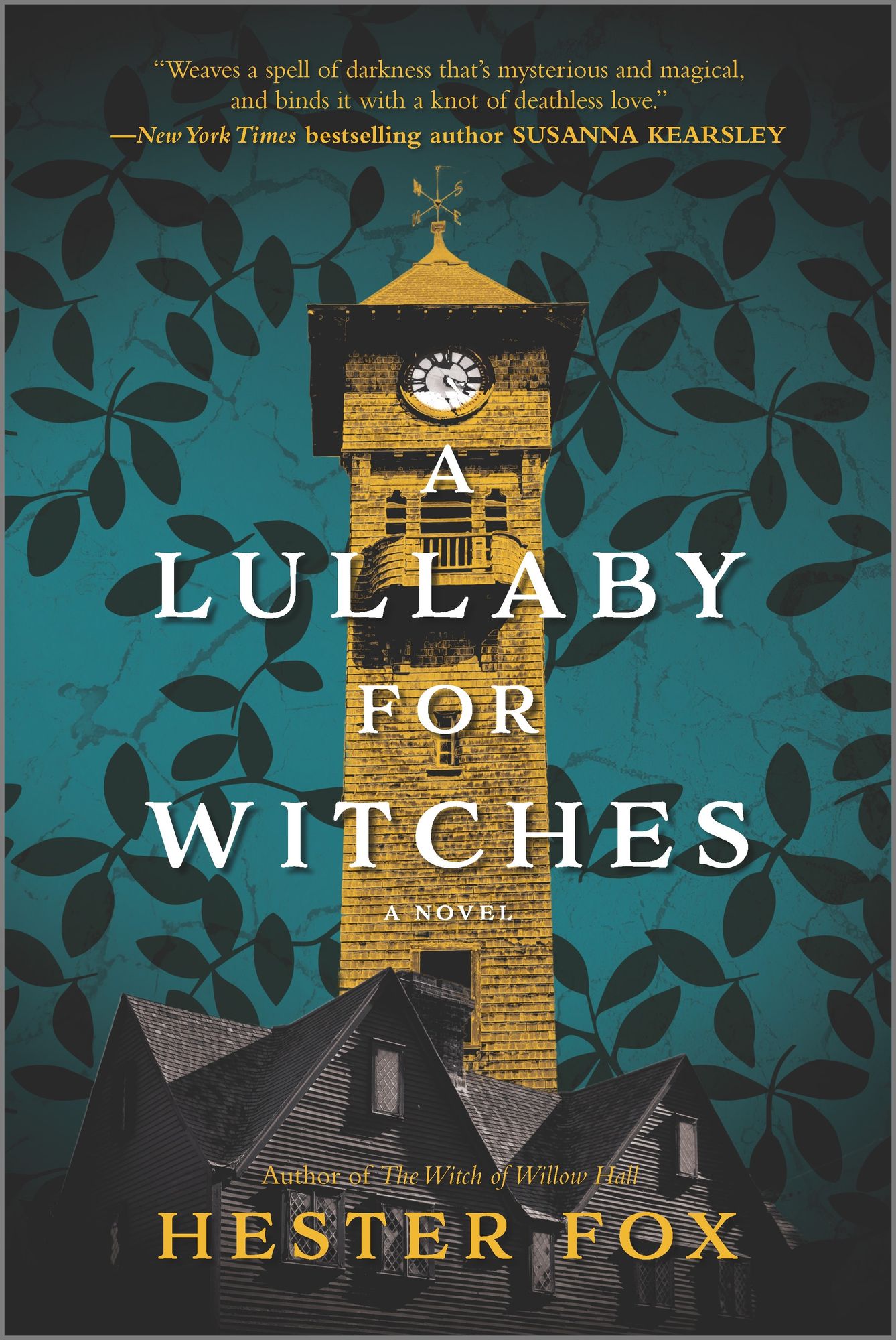 Two women. A history of witchcraft. And a deep-rooted female power that sings across the centuries.
Once there was a young woman from a well-to-do New England family who never quite fit with the drawing rooms and parlors of her kin.
Called instead to the tangled woods and wild cliffs surrounding her family's estate, Margaret Harlowe grew both stranger and more beautiful as she cultivated her uncanny power. Soon, whispers of "witch" dogged her footsteps, and Margaret's power began to wind itself with the tendrils of something darker.
One hundred and fifty years later, Augusta Podos takes a dream job at Harlowe House, the historic home of a wealthy New England family that has been turned into a small museum in Tynemouth, Massachusetts. When Augusta stumbles across an oblique reference to a daughter of the Harlowes who has nearly been expunged from the historical record, the mystery is too intriguing to ignore.
But as she digs deeper, something sinister unfurls from its sleep, a dark power that binds one woman to the other across lines of blood and time. If Augusta can't resist its allure, everything she knows and loves—including her very life—could be lost forever.
Available at:
Amazon | Barnes & Noble | Google Play | Kobo | Apple Books | Indiebound | Indigo | Audible | Goodreads
The Lost Apothecary by Sarah Penner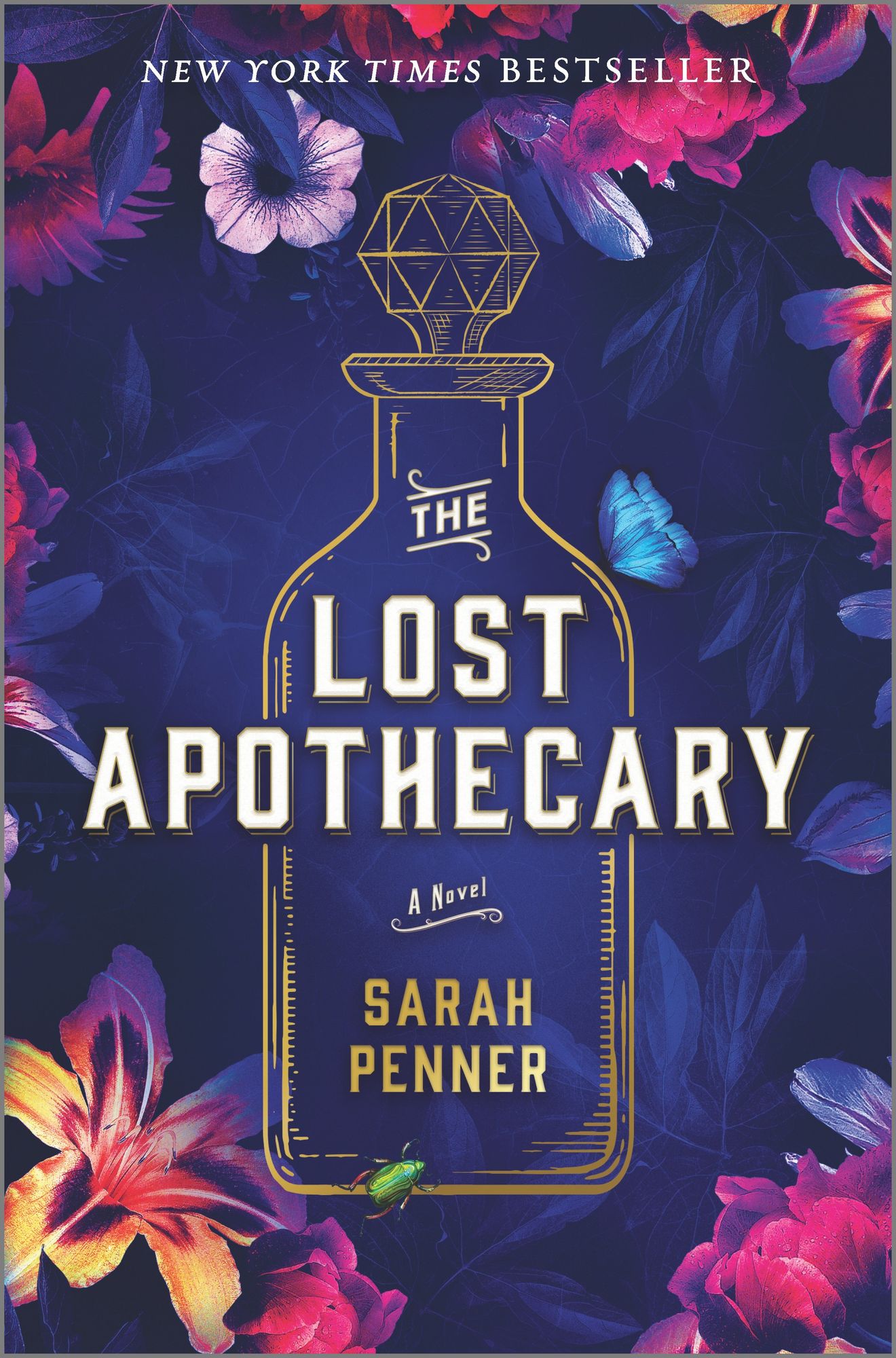 A 2021 Goodreads Choice Awards Nominee and an Amazon Best Book of 2021!
A forgotten history. A secret network of women. A legacy of poison and revenge. Welcome to The Lost Apothecary…
Hidden in the depths of eighteenth-century London, a secret apothecary shop caters to an unusual kind of clientele. Women across the city whisper of a mysterious figure named Nella who sells well-disguised poisons to use against the oppressive men in their lives. But the apothecary's fate is jeopardized when her newest patron, a precocious twelve-year-old, makes a fatal mistake, sparking a string of consequences that echo through the centuries.
Meanwhile in present-day London, aspiring historian Caroline Parcewell spends her tenth wedding anniversary alone, running from her own demons. When she stumbles upon a clue to the unsolved apothecary murders that haunted London two hundred years ago, her life collides with the apothecary's in a stunning twist of fate—and not everyone will survive.
Available at:
Amazon | Barnes & Noble | Google Play | Kobo | Apple Books | Indiebound | Indigo | Audible | Goodreads
The London Séance Society by Sarah Penner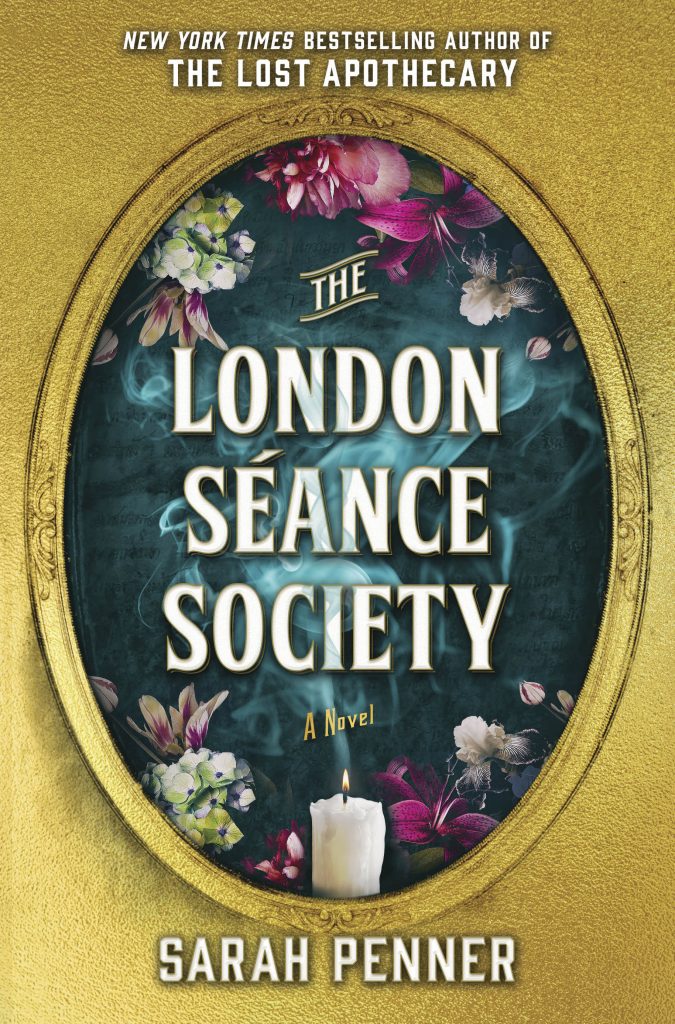 "Sarah Penner brings history to vivid life in this atmospheric and evocative whodunnit steeped in suspense, mystery, and illusion." —Nita Prose, #1 New York Times bestseller of The Maid
From the author of the sensational bestseller The Lost Apothecary comes a spellbinding tale about truth, illusion and the grave risks women will take to avenge the ones they love.
May mercy be upon the man who finds himself the enemy of a vengeful medium…
1873. At an abandoned château on the outskirts of Paris, a dark séance is about to take place, led by acclaimed spiritualist Vaudeline D'Allaire. Known worldwide for her talent in conjuring the spirits of murder victims to ascertain the identities of the people who killed them, she is highly sought after by widows and investigators alike.
Lenna Wickes has come to Paris to find answers about her sister's death, but to do so, she must embrace the unknown and overcome her own logic-driven bias against the occult. When Vaudeline is beckoned to England to solve a high-profile murder, Lenna accompanies her as an understudy. But as the women team up with the powerful men of London's exclusive Séance Society to solve the mystery, they begin to suspect that they are not merely out to solve a crime, but perhaps entangled in one themselves…
Available April 11, 2023:
Amazon | Barnes & Noble | Google Play | Kobo | Apple Books | Indiebound | Indigo | Goodreads
The Last Heir to Blackwood Library by Hester Fox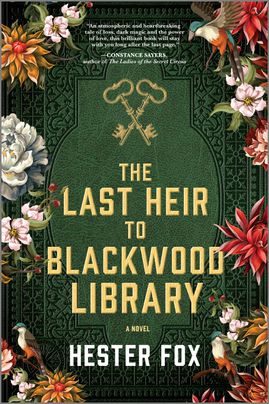 In post–World War I England, a young woman inherits a mysterious library and must untangle its powerful secrets…
With the stroke of a pen, twenty-three-year-old Ivy Radcliffe becomes Lady Hayworth, owner of a sprawling estate on the Yorkshire moors. Ivy has never heard of Blackwood Abbey, or of the ancient bloodline from which she's descended. With nothing to keep her in London since losing her brother in the Great War, she warily makes her way to her new home.
The abbey is foreboding, the servants reserved and suspicious. But there is a treasure waiting behind locked doors—a magnificent library. Despite cryptic warnings from the staff, Ivy feels irresistibly drawn to its dusty shelves, where familiar works mingle with strange, esoteric texts. And she senses something else in the library too, a presence that seems to have a will of its own.
Rumors swirl in the village about the abbey's previous owners, about ghosts and curses, and an enigmatic manuscript at the center of it all. And as events grow more sinister, it will be up to Ivy to uncover the library's mysteries in order to reclaim her own story—before it vanishes forever.
Lush, atmospheric and transporting, The Last Heir to Blackwood Library is a skillful reflection on memory and female agency, and a love letter to books from a writer at the height of her power.
Available April 4, 2023:
Amazon | Barnes & Noble | Google Play | Kobo | Apple Books | Indiebound | Indigo | Goodreads