Whether you're looking forward to the new year or are still scrambling for some holiday gift ideas, we've got you covered! Here are some the books on our wishlist for 2022. From sensational suspense to a much-anticipated sequel and a sparkling debut, we know these books are bestsellers in the making.
Spoiler Alert: Pre-ordering them is a great last-minute gift idea for all the readers in your life!
The Good Son by Jacquelyn Mitchard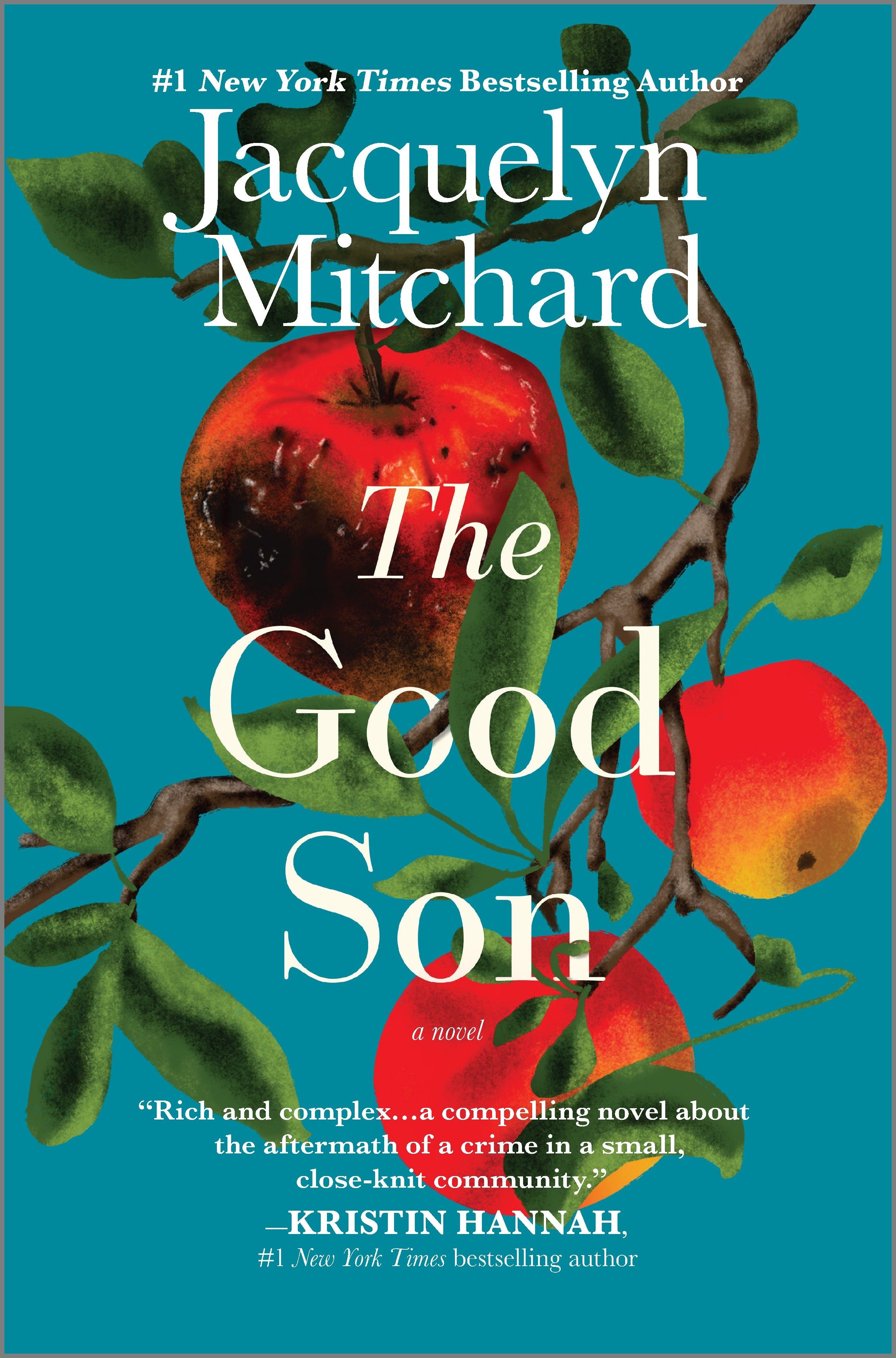 "Rich and complex, The Good Son is a compelling novel about the aftermath of a crime in a small, close-knit community."—Kristin Hannah, New York Times bestselling author

From #1 New York Times bestselling author Jacquelyn Mitchard comes the gripping, emotionally charged novel of a mother who must help her son after he is convicted of a devastating crime.
What do you do when the person you love best becomes unrecognizable to you? For Thea Demetriou, the answer is both simple and agonizing: you keep loving him somehow.
Stefan was just seventeen when he went to prison for the drug-fueled murder of his girlfriend, Belinda. Three years later, he's released to a world that refuses to let him move on. Belinda's mother, once Thea's good friend, galvanizes the community to rally against him to protest in her daughter's memory. The media paints Stefan as a symbol of white privilege and indifferent justice. Neighbors, employers, even some members of Thea's own family turn away.
Meanwhile Thea struggles to understand her son. At times, he is still the sweet boy he has always been; at others, he is a young man tormented by guilt and almost broken by his time in prison. But as his efforts to make amends meet escalating resistance and threats, Thea suspects more forces are at play than just community outrage. And if there is so much she never knew about her own son, what other secrets has she yet to uncover—especially about the night Belinda died?
Available January 18, 2022:
Amazon | Barnes & Noble | Google Play | Kobo | Apple Books | Indiebound | Indigo | Audible | Goodreads
Marion Lane and the Deadly Rose by T.A. Willberg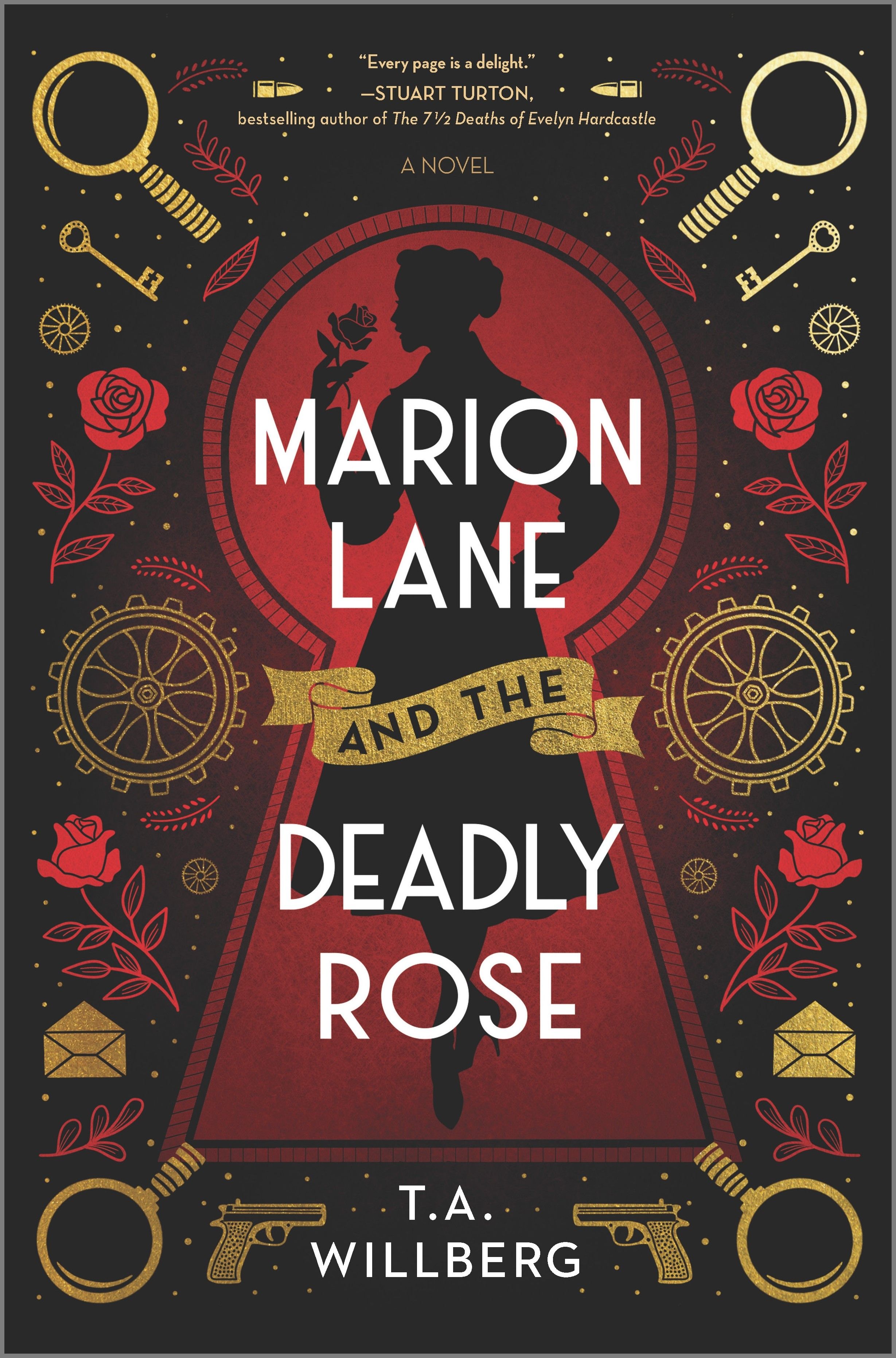 The envelope was tied with three delicate silk ribbons: "One of the new recruits is not to be trusted…"
It's 1959 and a new killer haunts the streets of London, having baffled Scotland Yard. The newspapers call him The Florist because of the rose he brands on his victims. The police have turned yet again to the Inquirers at Miss Brickett's for assistance, and second year Marion Lane is assigned the case.
But she's already dealing with a mystery of her own, having received an unsigned letter warning her that one of the three new recruits should not be trusted. She dismisses the letter at first, focusing on The Florist case, but her informer seems to be one step ahead, predicting what will happen before it does. But when a fellow second-year Inquirer is murdered, Marion takes matters into her own hands and must come face-to-face with her informer—who predicted the murder—to find out everything they know. Until then, no one at Miss Brickett's is safe and everyone is a suspect.
With brilliant twists and endless suspense, all set within the dazzling walls and hidden passageways of Miss Brickett's, Marion Lane and the Deadly Rose is a deliciously fun new historical mystery you won't be able to put down.
Available February 1, 2022:
Amazon | Barnes & Noble | Google Play | Kobo | Apple Books | Indiebound | Indigo | Audible | Goodreads
Smile and Look Pretty by Amanda Pellegrino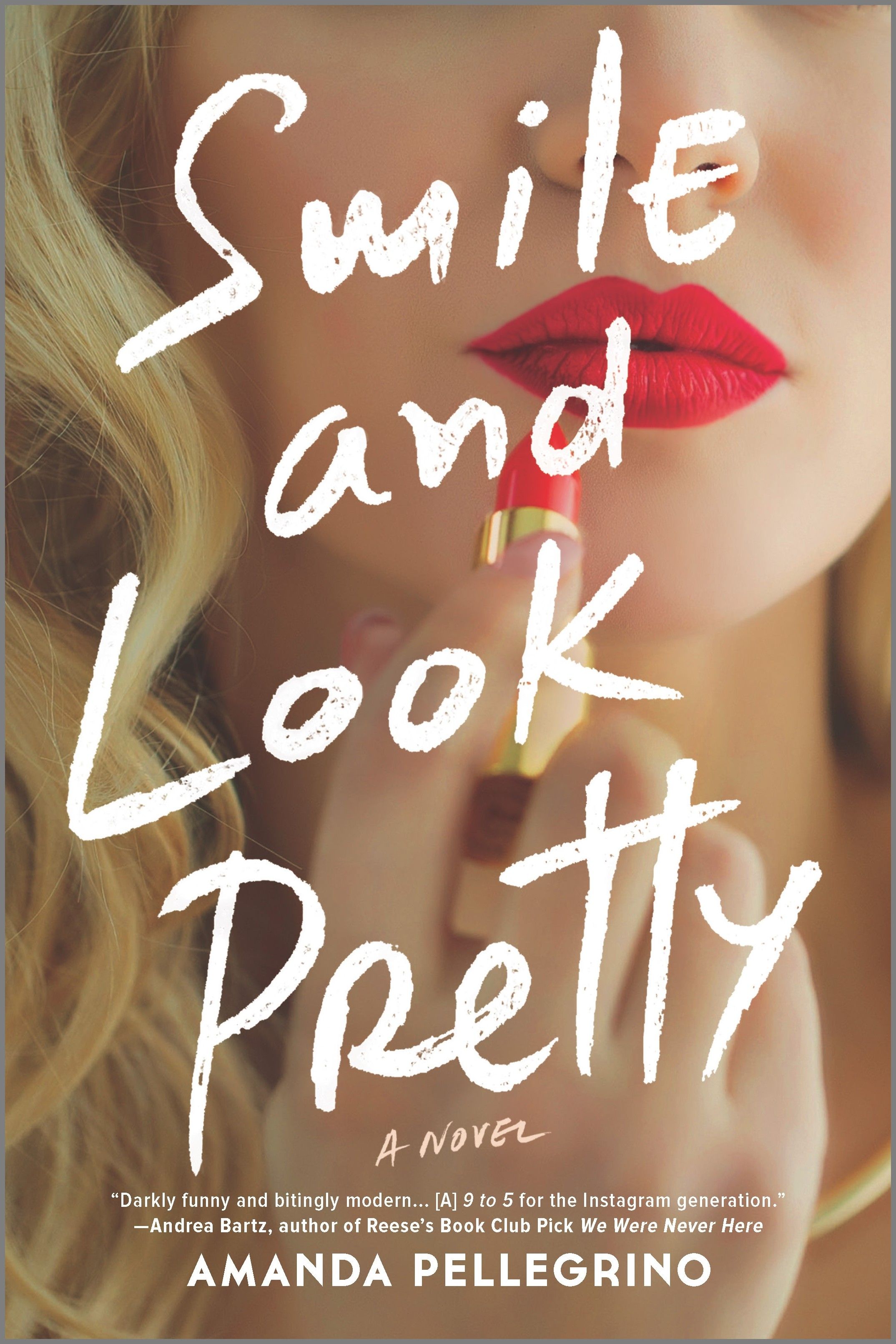 "[A] 9 to 5 for the Instagram generation… Darkly funny and bitingly modern." —Andrea Bartz, author of Reese's Book Club Pick We Were Never Here

HIGHLY ANTICIPATED BY FORTUNE ⋅ FEMINIST BOOK CLUB ⋅ THE NERD DAILY ⋅ BOOKISH ⋅ MOTHERLY

What happens when four assistants risk everything to say enough is enough?
Best friends Cate, Lauren, Olivia and Max are overworked and underpaid assistants to some of the most powerful people in the entertainment industries. Like the assistants who came before them, the women know they have to pay their dues and abide the demeaning tasks and verbal abuse from their bosses in order to climb the ladders to their dream jobs.
But as they are passed over for promotions and the toxic office environments reach a breaking point, the women secretly start an anonymous blog detailing their experiences, which snowballs into hundreds of others coming forward with stories of their own. Confronted with newfound viral fame and the possibility of their identities being revealed, the assistants have to contend with the life-changing consequences of speaking out against those who refuse to share the power.
Available March 8, 2022:
Amazon | Barnes & Noble | Google Play | Kobo | Apple Books | Indiebound | Indigo | Audible | Goodreads
Sister Stardust by Jane Green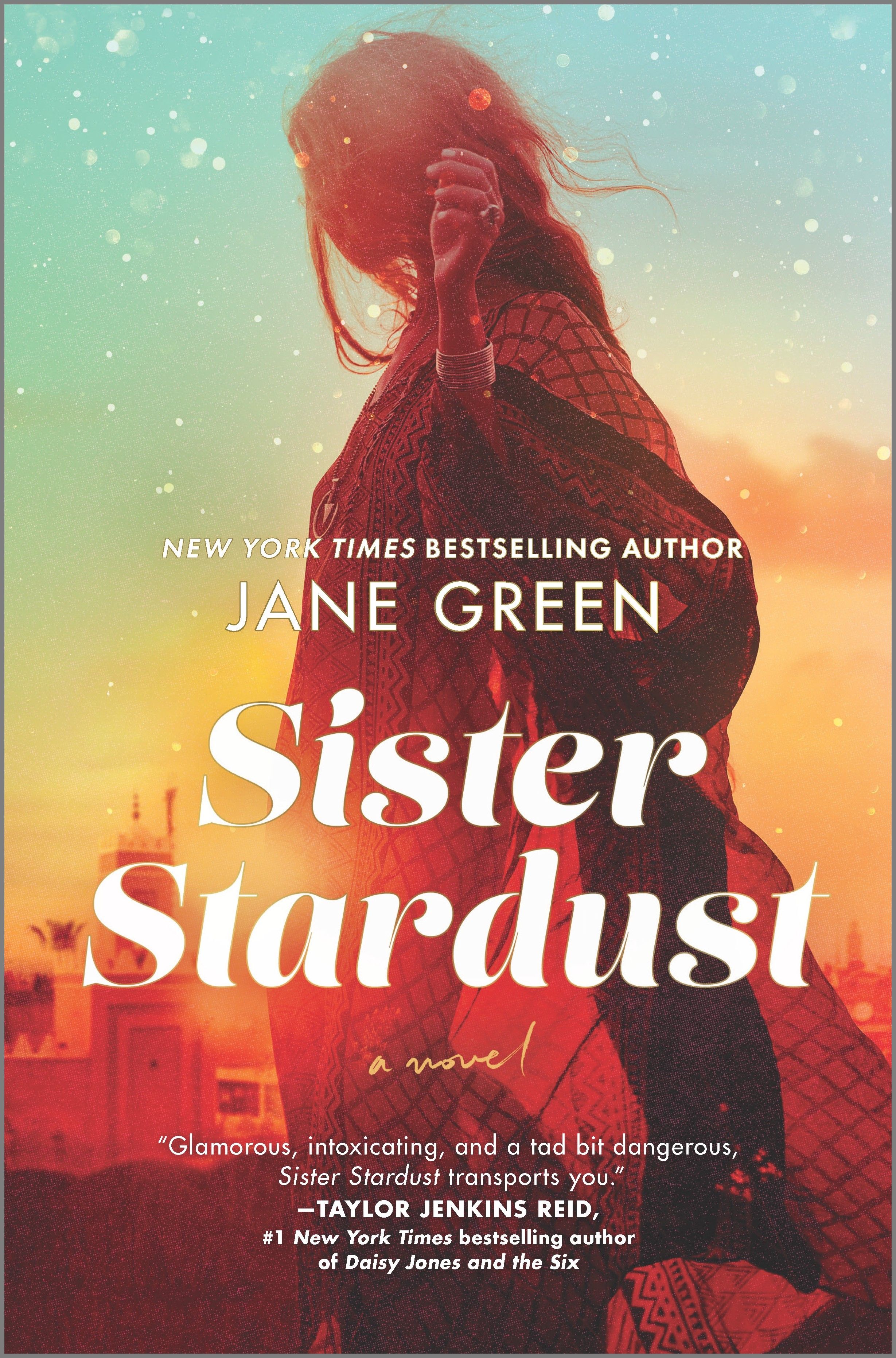 Jane Green reimagines the life of troubled icon Talitha Getty in this transporting story from a forgotten chapter of the Swinging '60s

Claire grew up in a small town, far from the glitz and glamour of London. On the cusp of adulthood, she yearns for the adventure and independence of a counterculture taking root across the world.

When she's offered the chance to start anew in Morocco, in a palace where famous artists and musicians—even the Rolling Stones—have been known to visit, she seizes the chance. Arriving in Marrakesh, she's quickly swept up in a heady world of music, drugs and communal living. And Talitha Getty, socialite wife of a famous oil heir, seems to preside over the whole scene. As Claire is pulled into her orbit, the realities of Talitha's precarious existence set off a chain of dangerous events that could alter Claire's life forever.
Available April 5, 2022:
Amazon | Barnes & Noble | Google Play | Kobo | Apple Books | Indiebound | Indigo | Audible | Goodreads
An Honest Lie by Tarryn Fisher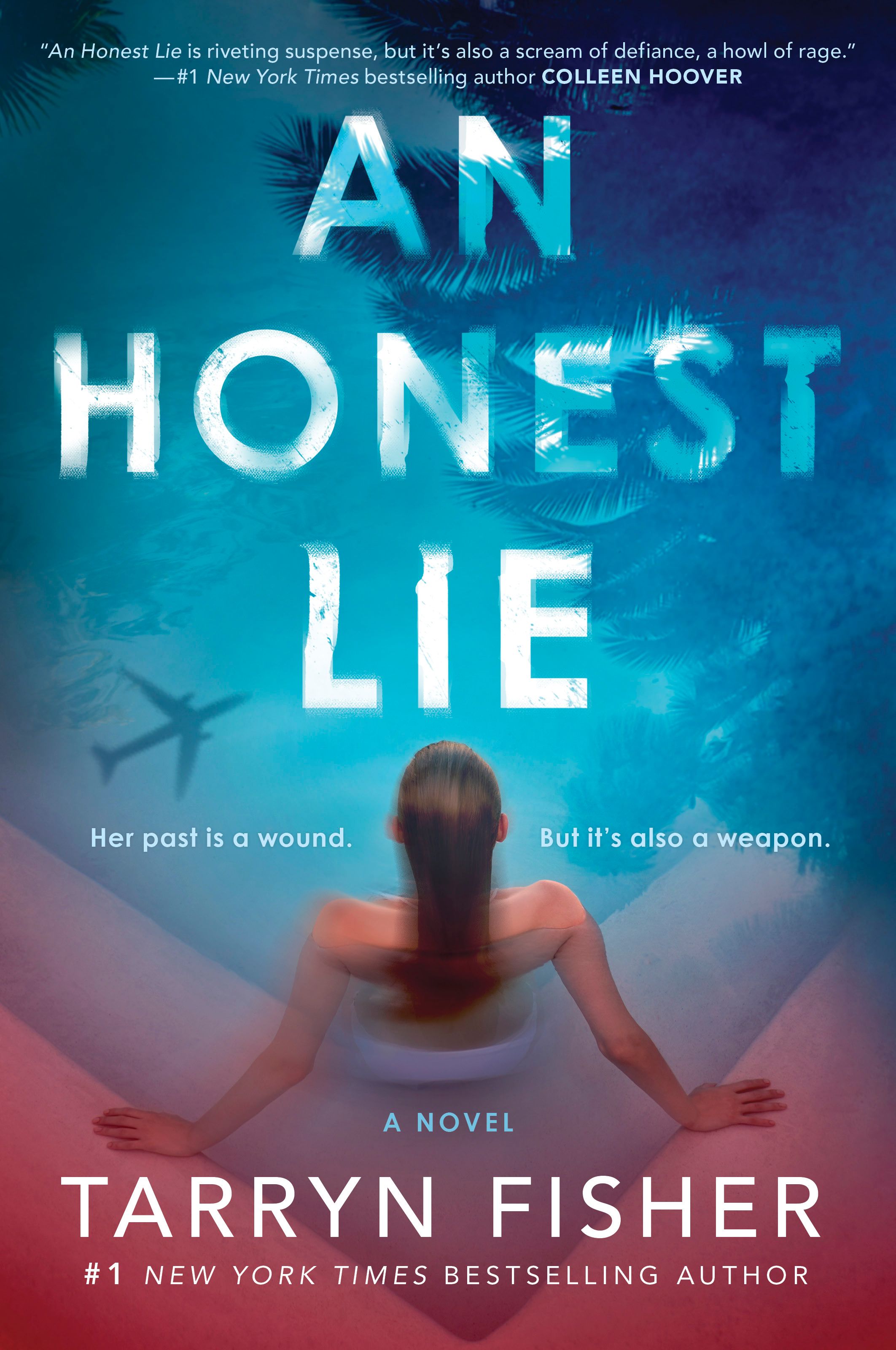 "I'm going to kill her. You'd better come if you want to save her."

Lorraine—"Rainy"—lives at the top of Tiger Mountain. Remote, moody, cloistered in pine trees and fog, it's a sanctuary, a new life. She can hide from the disturbing past she wants to forget.

If she's allowed to.

When Rainy reluctantly agrees to a girls' weekend in Vegas, she's prepared for an exhausting parade of shots and slot machines. But after a wild night, her friend Braithe doesn't come back to the hotel room.

And then Rainy gets the text message, sent from Braithe's phone: someone has her. But Rainy is who they really want, and Rainy knows why.

What follows is a twisted, shocking journey on the knife-edge of life and death. If she wants to save Braithe—and herself—the only way is to step back into the past.

This seething, gut-punch of a thriller can only have sprung from the fiendish brain of Tarryn Fisher, one of the most cunning writers of our time.
Available April 26, 2022:
Amazon | Barnes & Noble | Google Play | Kobo | Apple Books | Indiebound | Indigo | Audible | Goodreads
Let us know what books you're looking forward to next year!
Looking for more gift ideas? Check out our Holiday page for gift guides and book recommendations!