Not quite ready to pull the trigger on a last minute vacation? Take a breather from the hustle and bustle of the holiday season with these books perfect for the beach! Set the mood with a scented candle, a piña colada, and the heat turned up. Your holiday escape awaits!
The Bookstore on the Beach by Brenda Novak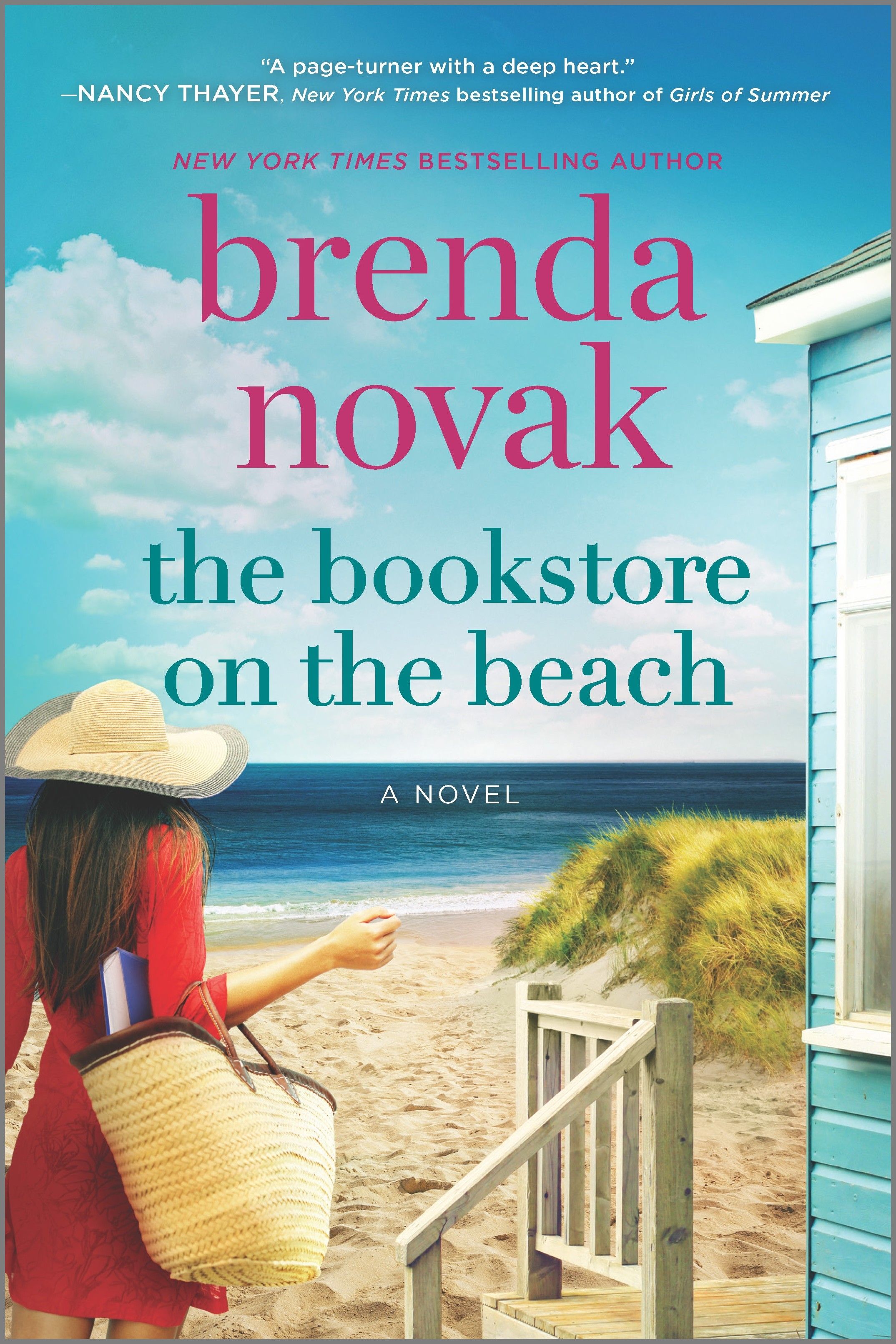 How do you start a new chapter of your life when you haven't closed the book on the previous one?
Eighteen months ago, Autumn Divac's husband went missing. Her desperate search has yielded no answers, and she can't imagine moving forward without him. But for the sake of their two teenage children, she has to try.
Autumn takes her kids home for the summer to the charming beachside town where she was raised. She seeks comfort working alongside her mother and aunt at their bookshop, only to learn that her daughter is facing a huge life change and her mother has been hiding a terrible secret for years. And when she runs into the boy who stole her heart in high school, old feelings start to bubble up again. Is she free to love him, or should she hold out hope for her husband's return? She can only trust her heart…and hope it won't lead her astray.
Available at:
Amazon | Barnes & Noble | Google Play | Kobo | Apple Books | Indiebound | Indigo | Audible | Goodreads
The Vineyard at Painted Moon by Susan Mallery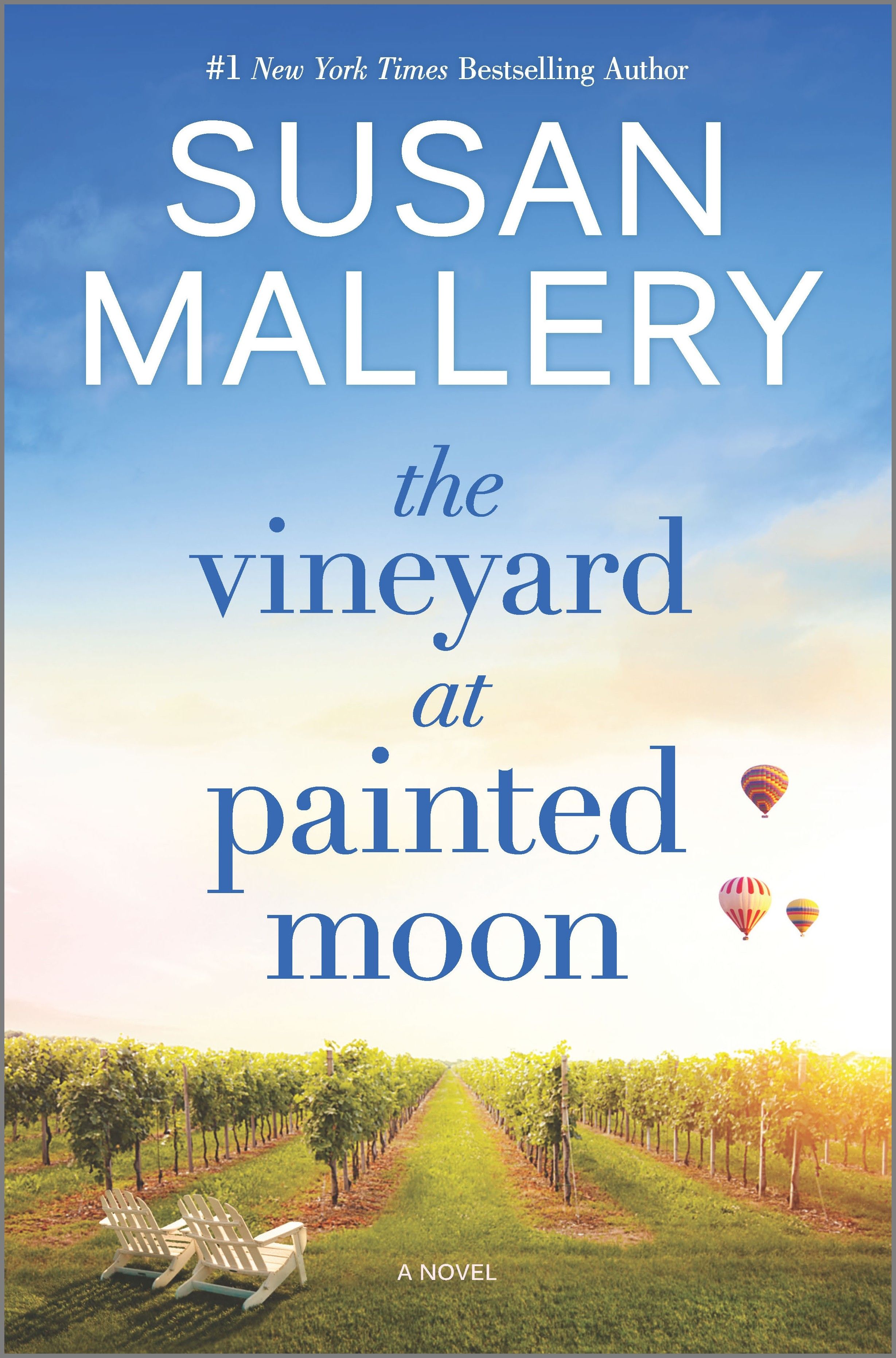 Step into the vineyard with Susan Mallery's most irresistible novel yet, as one woman searches for the perfect blend of love, family and wine.

Mackenzie Dienes seems to have it all—a beautiful home, close friends and a successful career as an elite winemaker with the family winery. There's just one problem—it's not her family, it's her husband's. In fact, everything in her life is tied to him—his mother is the closest thing to a mom that she's ever had, their home is on the family compound, his sister is her best friend. So when she and her husband admit their marriage is over, her pain goes beyond heartbreak. She's on the brink of losing everything. Her job, her home, her friends and, worst of all, her family.
Staying is an option. She can continue to work at the winery, be friends with her mother-in-law, hug her nieces and nephews—but as an employee, nothing more. Or she can surrender every piece of her heart in order to build a legacy of her own. If she can dare to let go of the life she thought she wanted, she might discover something even more beautiful waiting for her beneath a painted moon.
Available at:
Amazon | Barnes & Noble | Google Play | Kobo | Apple Books | Indiebound | Indigo | Audible | Goodreads
Sunrise on Half Moon Bay by Robyn Carr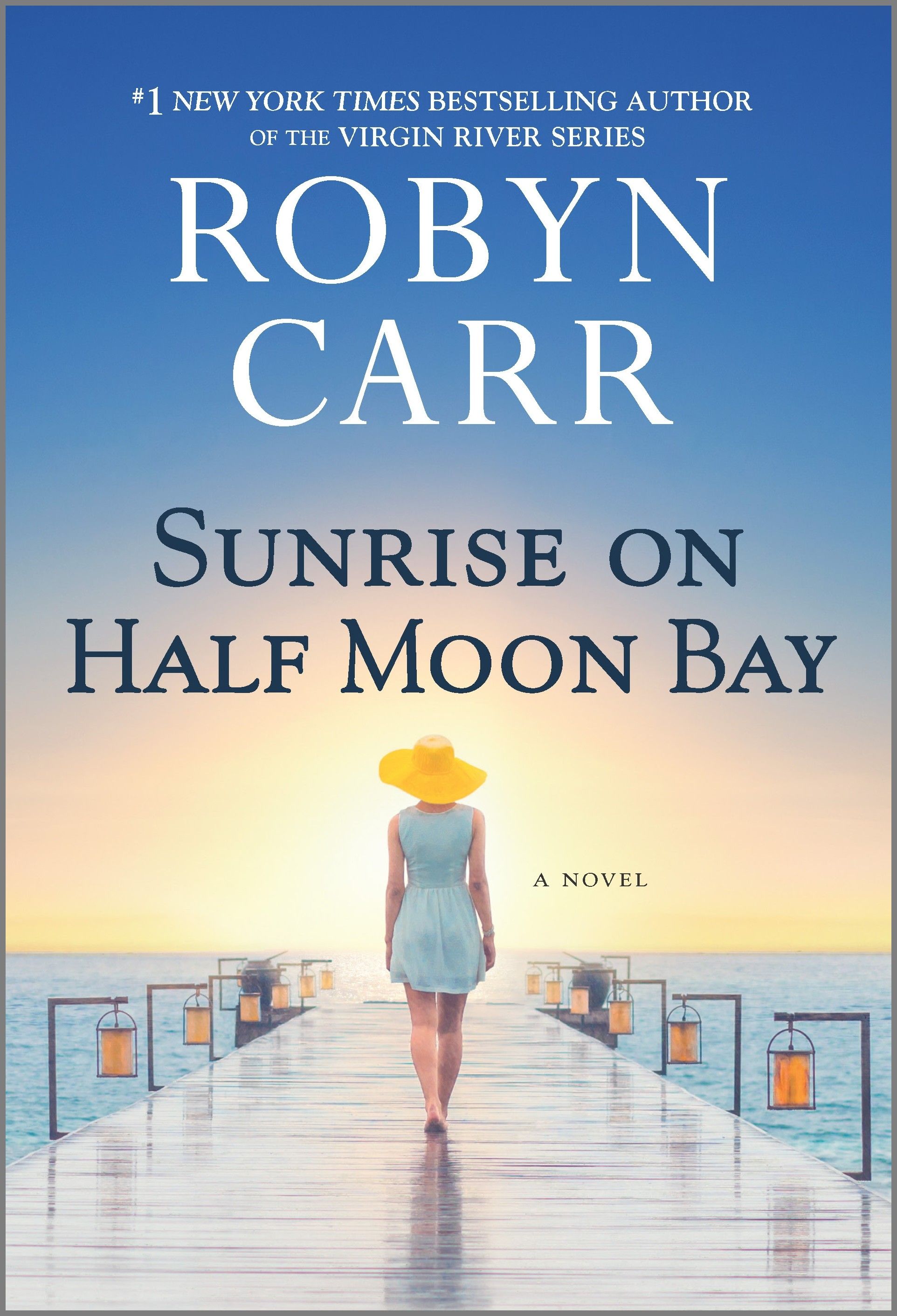 From the Bestselling Author of the hit Netflix series, Virgin River!
Sometimes the happiness we're looking for has been there all along…
Adele and Justine have never been close. Born twenty years apart, Justine was already an adult when Addie was born. The sisters love each other but they don't really know each other.
When Addie dropped out of university to care for their ailing parents, Justine, a successful lawyer, covered the expenses. It was the best arrangement at the time but now that their parents are gone, the future has changed dramatically for both women.
Addie had great plans for her life but has been worn down by the pressures of being a caregiver and doesn't know how to live for herself. And Justine's success has come at a price. Her marriage is falling apart despite her best efforts.
Neither woman knows how to start life over but both realize they can and must support each other the way only sisters can. Together they find the strength to accept their failures and overcome their challenges. Happiness is within reach, if only they have the courage to fight for it.
Available at:
Amazon | Barnes & Noble | Google Play | Kobo | Apple Books | Indiebound | Indigo | Audible | Goodreads
The Summer Seekers by Sarah Morgan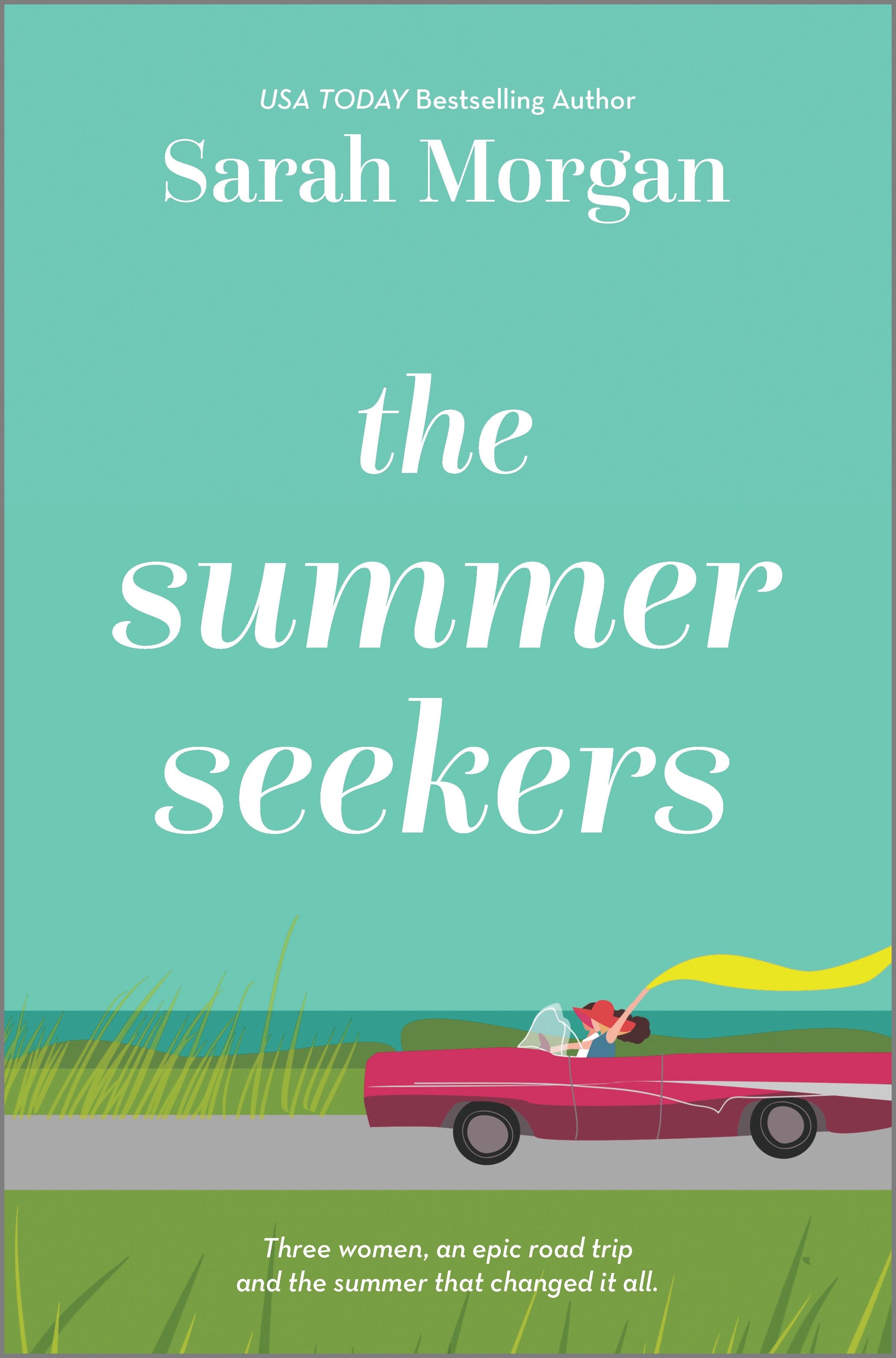 Get swept into a summer of sunshine, soul-searching and shameless matchmaking with this delightfully bighearted road-trip adventure by USA TODAY bestselling author Sarah Morgan!
Kathleen is eighty years old. After she has a run-in with an intruder, her daughter wants her to move into a residential home. But she's not having any of it. What she craves—what she needs—is adventure.
Liza is drowning in the daily stress of family life. The last thing she needs is her mother jetting off on a wild holiday, making Liza long for a solo summer of her own.
Martha is having a quarter-life crisis. Unemployed, unloved and uninspired, she just can't get her life together. But she knows something has to change.
When Martha sees Kathleen's advertisement for a driver and companion to share an epic road trip across America with, she decides this job might be the answer to her prayers. She's not the world's best driver, but anything has to be better than living with her parents. And traveling with a stranger? No problem. Anyway, how much trouble can one eighty-year-old woman be?
As these women embark on the journey of a lifetime, they all discover it's never too late to start over…
Available at:
Amazon | Barnes & Noble | Google Play | Kobo | Apple Books | Indiebound | Indigo | Audible | Goodreads
The Path to Sunshine Cove by RaeAnne Thayne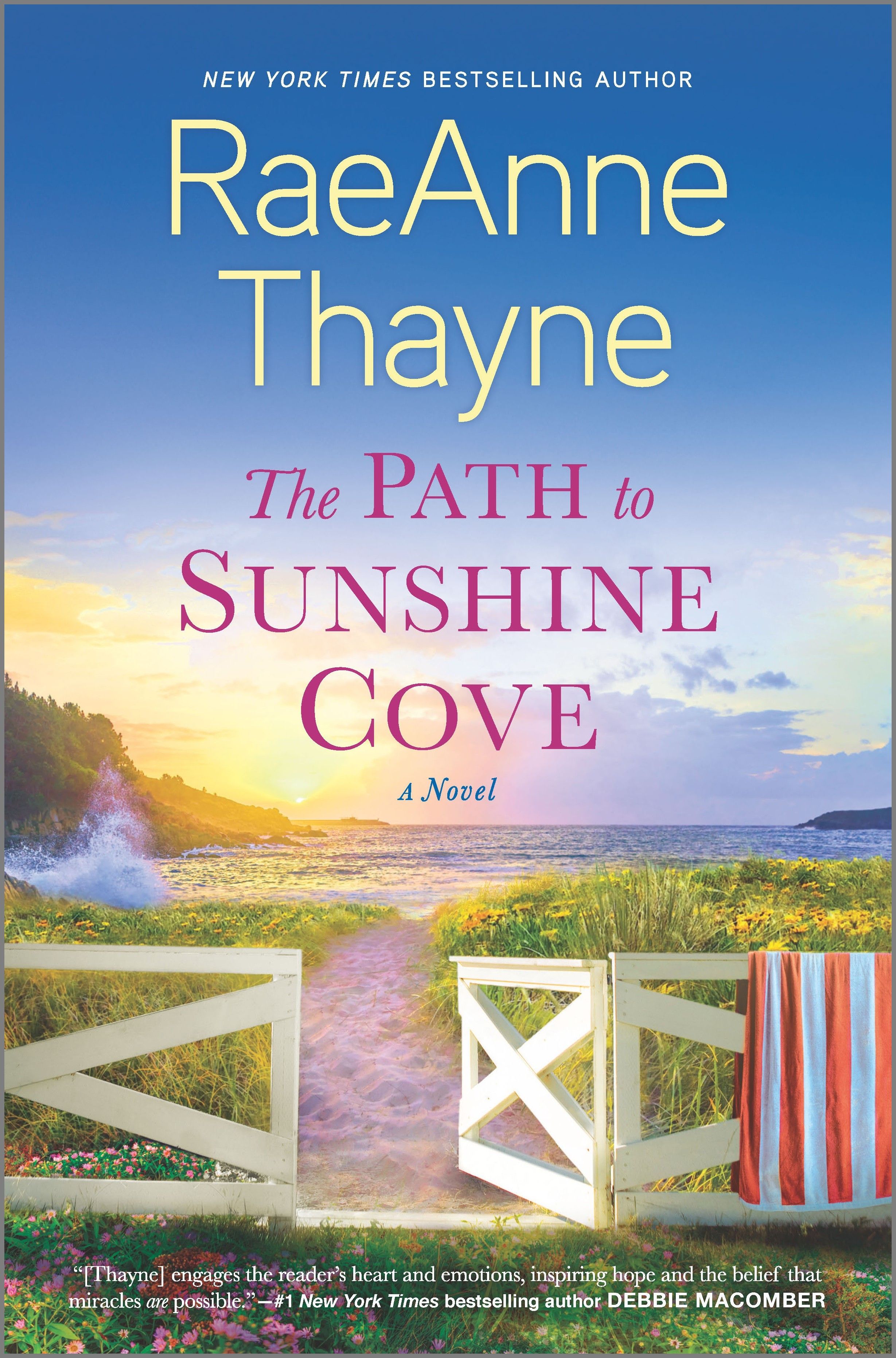 She knows what's best for everyone but herself…
With a past like hers, Jessica Clayton feels safer in a life spent on the road. She's made a career out of helping others downsize—because she's learned the hard way that the less "stuff," the better, a policy she applies equally to her relationships. But a new client is taking Jess back to Cape Sanctuary, a town she once called home…and that her little sister, Rachel, still does. The years apart haven't made a dent in the guilt Jess still carries after a handgun took the lives of both their parents and changed everything between them.
While Jess couldn't wait to put the miles between her and Cape Sanctuary, Rachel put down roots, content for the world—and her sister—to think she has a picture-perfect life. But with the demands of her youngest child's disability, Rachel's marriage has begun to fray at the seams. She needs her sister now more than ever, yet she's learned from painful experience that Jessica doesn't do family, and she shouldn't count on her now.
Against her judgment, Jess finds herself becoming attached—to her sister and her family, even to her client's interfering son, Nate—and it's time to put everything on the line. Does she continue running from her painful past, or stay put and make room for the love and joy that come along with it?
Available at:
Amazon | Barnes & Noble | Google Play | Kobo | Apple Books | Indiebound | Indigo | Audible | Goodreads
Summertime Guests by Wendy Francis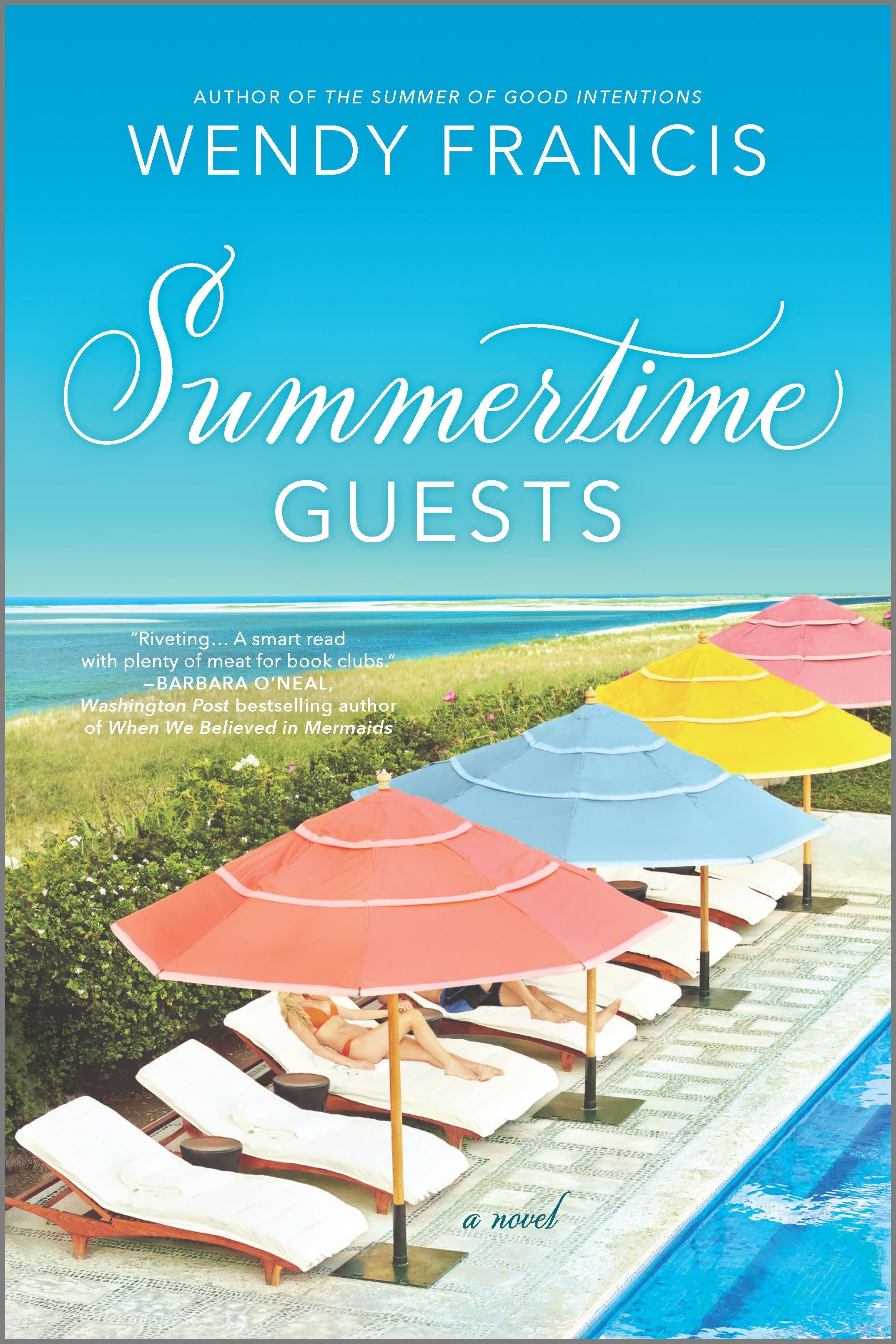 The Seafarer is the place to see and be seen in the summer…
With its rich history and famous guests, the glamorous Boston hotel is no stranger to drama. But the bustle at the iconic property reaches new heights one weekend in mid-June when someone falls tragically to her death, the event rippling through the lives of four very different people.
Bride-to-be Riley is at the hotel to plan her wedding. She would have preferred a smaller, more intimate celebration, but her bossy mother-in-law has taken charge and her fiancé hasn't seemed to notice. Jean-Paul, the hotel's manager, is struggling to keep his marriage and new family afloat, but now he must devote all his energy to this latest scandal at work. Claire, recently widowed, comes to town to connect with a long-lost love, but has too much changed in the last thirty years? And then there's Jason, whose romantic getaway with his girlfriend has not exactly gone the way he'd hoped and instead has him facing questions he can't bring himself to answer.
Over three sun-drenched days, as the truth about the woman who died—and the secret she was hiding—is uncovered, these four strangers become linked in the most unexpected of ways. Together, they just might find the strength they need to turn their own lives around.
Available at:
Amazon | Barnes & Noble | Google Play | Kobo | Apple Books | Indiebound | Indigo | Audible | Goodreads
What was the last book that you escaped with? Let us know in the comments below!