The fire is lit, the tea has been poured, and your phone is set to 'do not disturb,' commence the staycation! The weather out there is frightful so grab the blanket and hunker down with a great book! Skip the crowds and save the plane ticket: here are seven amazing books that will transport you to another place free of charge!
The Secret of Snow by Viola Shipman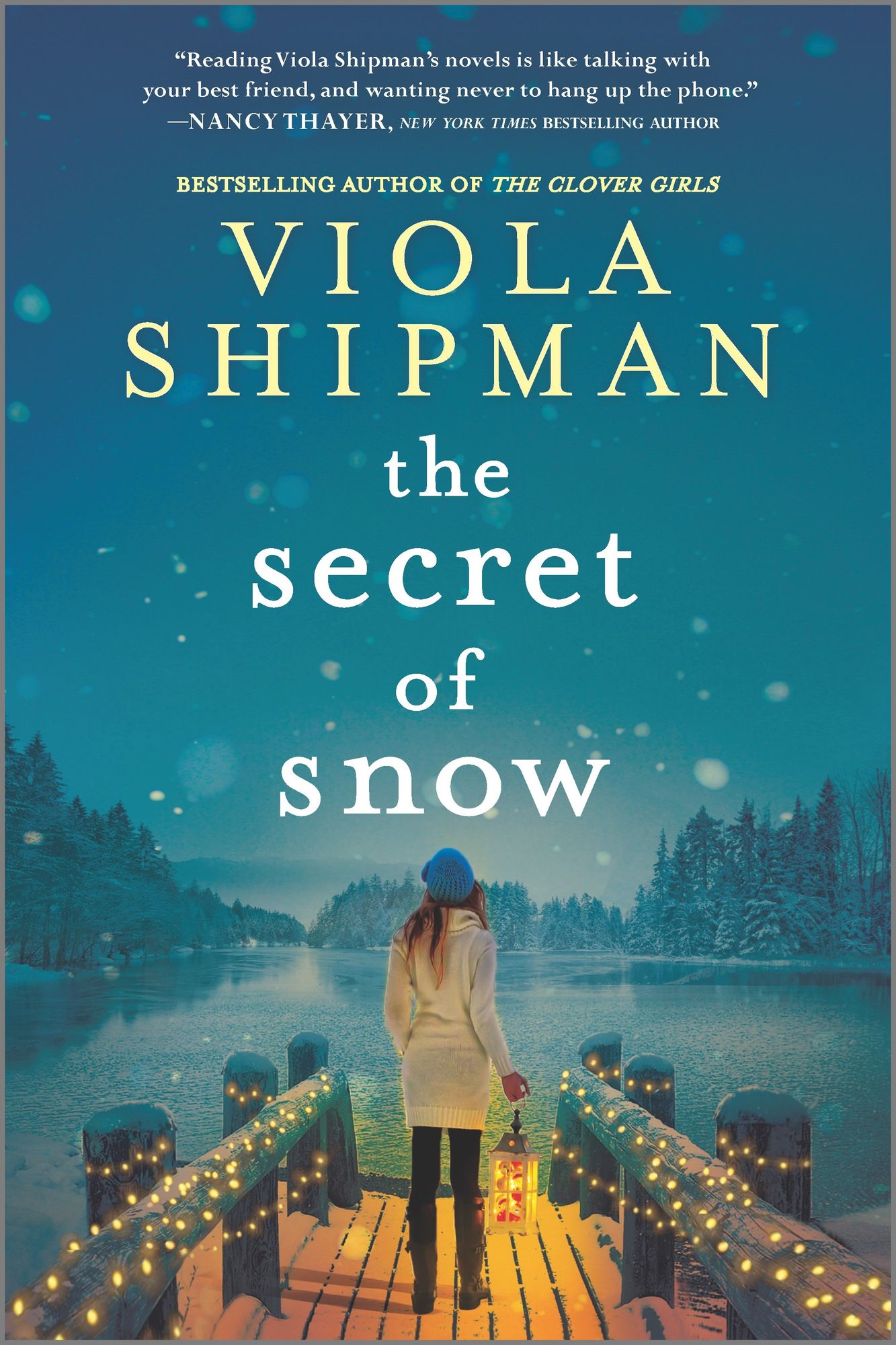 The forecast is calling for a reluctant homecoming and regrettable decisions with a strong chance of romance…
When Sonny Dunes, a SoCal meteorologist whose job is all sunshine and seventy-two-degree days, is replaced by a virtual meteorologist that will never age, gain weight or renegotiate its contract, the only station willing to give the fifty-year-old another shot is the very place Sonny's been avoiding since the day she left for college—her northern Michigan hometown.
Sonny grudgingly returns to the long, cold, snowy winters of her childhood…with the added humiliation of moving back in with her mother. Not quite an outsider but no longer a local, Sonny finds her past blindsiding her everywhere: from the high school friends she ghosted, to the former journalism classmate and mortal frenemy who's now her boss, to, most keenly, the death years ago of her younger sister, who loved the snow.
To distract herself from the memories she's spent her life trying to outrun, Sonny throws herself headfirst into covering every small-town winter event to woo a new audience, made more bearable by a handsome widower with optimism to spare. But with someone trying to undermine her efforts to rebuild her career, Sonny must make peace with who she used to be and allow her heart to thaw if she's ever going to find a place she can truly call home.
Available at:
Amazon | Barnes & Noble | Google Play | Kobo | Apple Books | Indiebound | Indigo | Audible | Goodreads
The True Cowboy of Sunset Ridge by Maisey Yates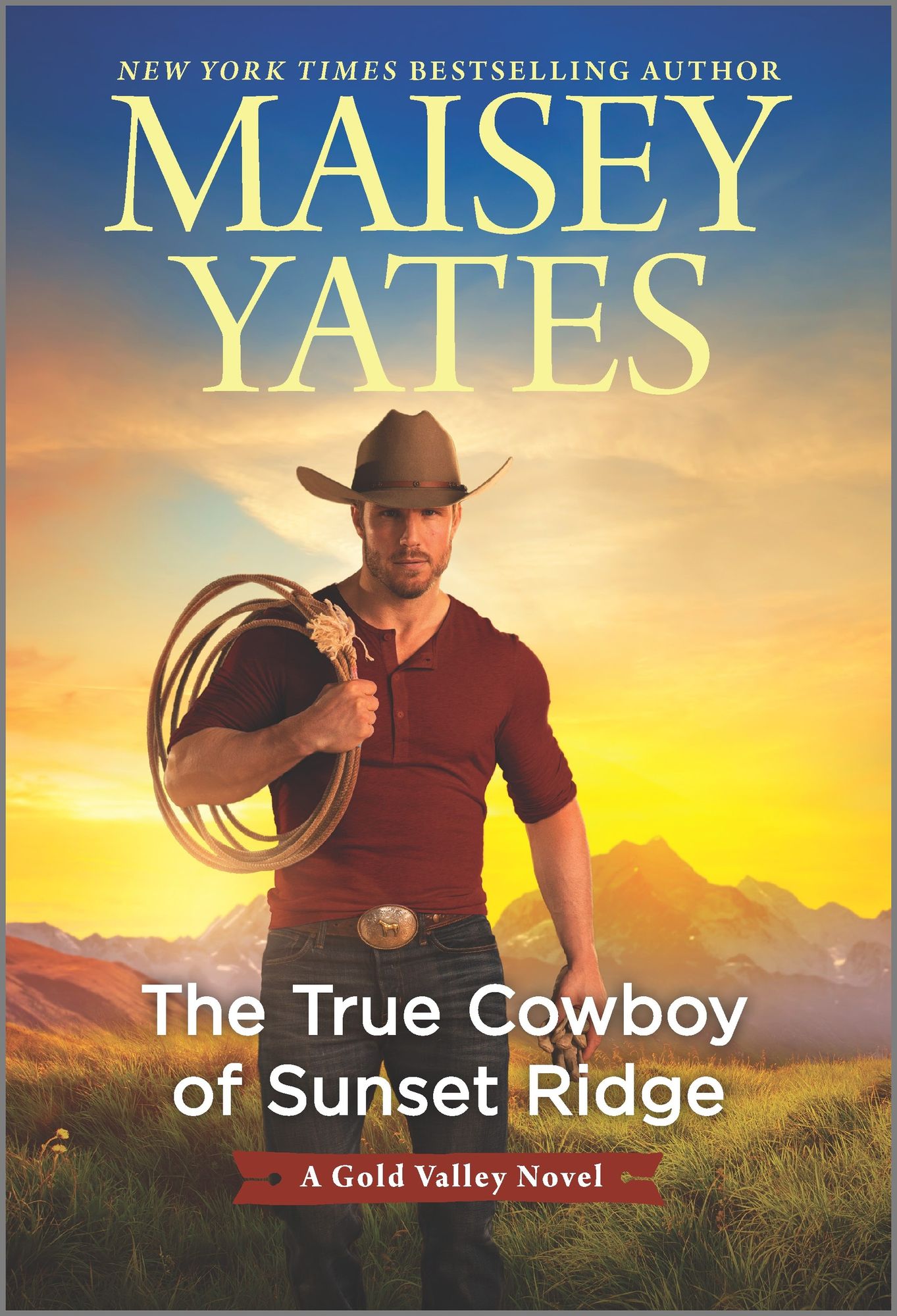 "Yates writes a story with emotional depth, intense heartache and love that is hard fought for." —RT Book Reviews
When a bull-riding champion is left caring for his friend's baby, could it be time to put down roots in Gold Valley?
Midwife Mallory Chance is ready for a fresh start in Gold Valley. And when she locks eyes with a handsome cowboy, it feels like fate. After too many years wasted on her cheating ex, good girl Mallory is ready to cut loose. But when the dust settles, it turns out that her mysterious one-night cowboy is none other than her new landlord—and someone she'll be seeing very regularly around Gold Valley.
Bull rider Colt Daniels has a wild reputation, but after losing his friend on the rodeo circuit, he's left it all behind. If only he could walk away from his guilt as easily…or the temptation of Mallory. But he can't offer her the future she deserves. Then his friend's tiny daughter ends up on Colt's doorstep. Colt has never wanted to rely on anyone, but he needs Mallory's help caring for the baby he's beginning to love as his own. Is it all still temporary, or is it their chance at a forever family?
A Gold Valley Novel
Available at:
Amazon | Barnes & Noble | Google Play | Kobo | Apple Books | Indiebound | Indigo | Audible | Goodreads
Watching Over You by Lori Foster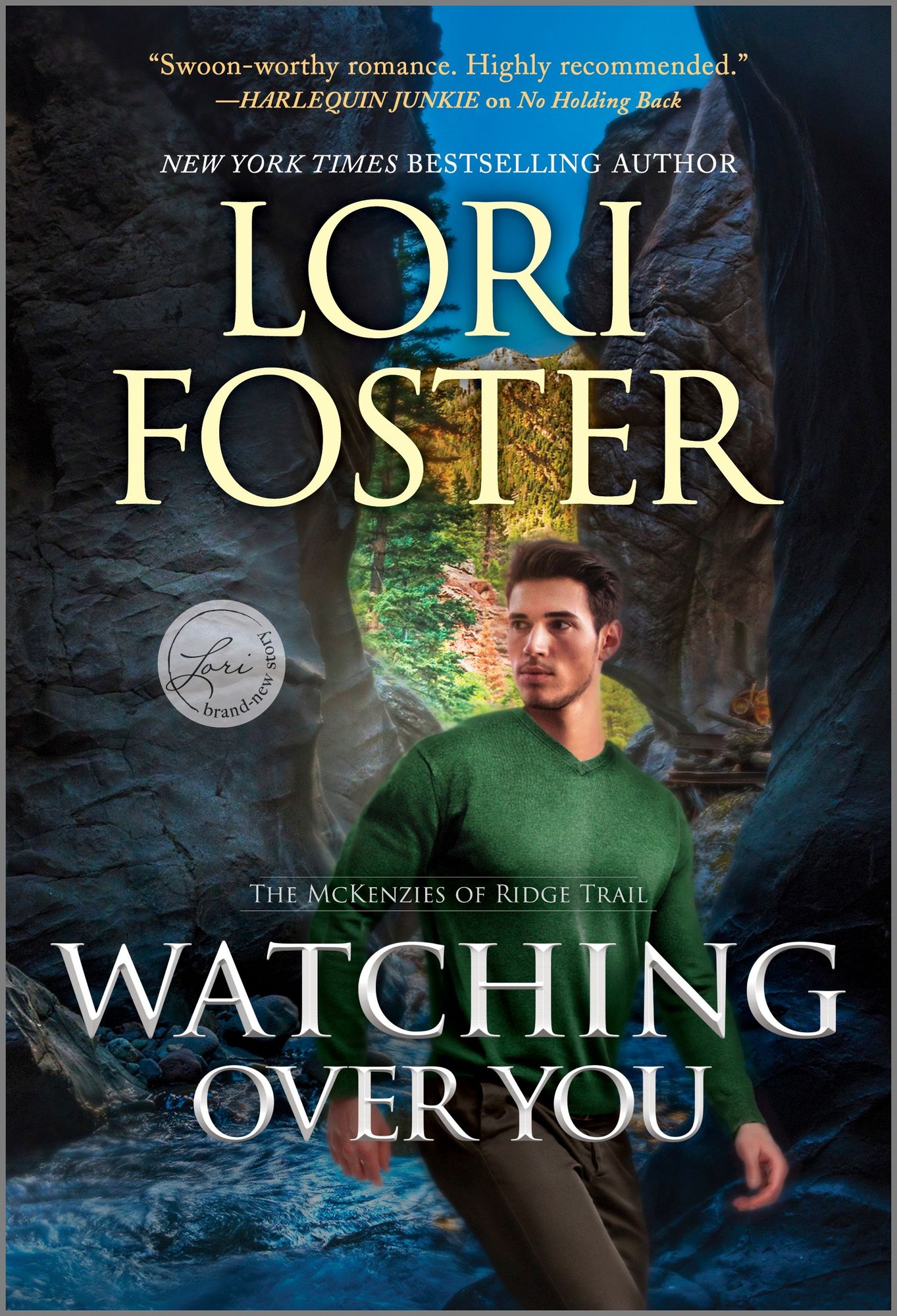 Lori Foster should be on everyone's auto-buy list.
—Sherrilyn Kenyon, #1 New York Times bestselling author
Mysterious, unpredictable and most definitely scorching hot
While investigating a criminal network, Detective Crosby Albertson keeps crossing paths with members of the highly trained, suspiciously well-informed McKenzie family. They're always one step ahead of him—especially their alarmingly attractive intel specialist, Madison. And Crosby needs to find out why.
Madison McKenzie is the tech and surveillance whiz of her family's operation. A recent case introduced her to Detective Albertson. She finds herself irresistibly drawn to the sexy and mysterious cop. There's just one problem. He's a detective and her family's work is secret. When Crosby starts digging for information about the McKenzies, Madison's got to get him off the scent…while keeping him at a safe distance.
The McKenzies of Ridge Trail
Available at:
Amazon | Barnes & Noble | Google Play | Kobo | Apple Books | Indiebound | Indigo | Audible | Goodreads
Forever Home by Elysia Whisler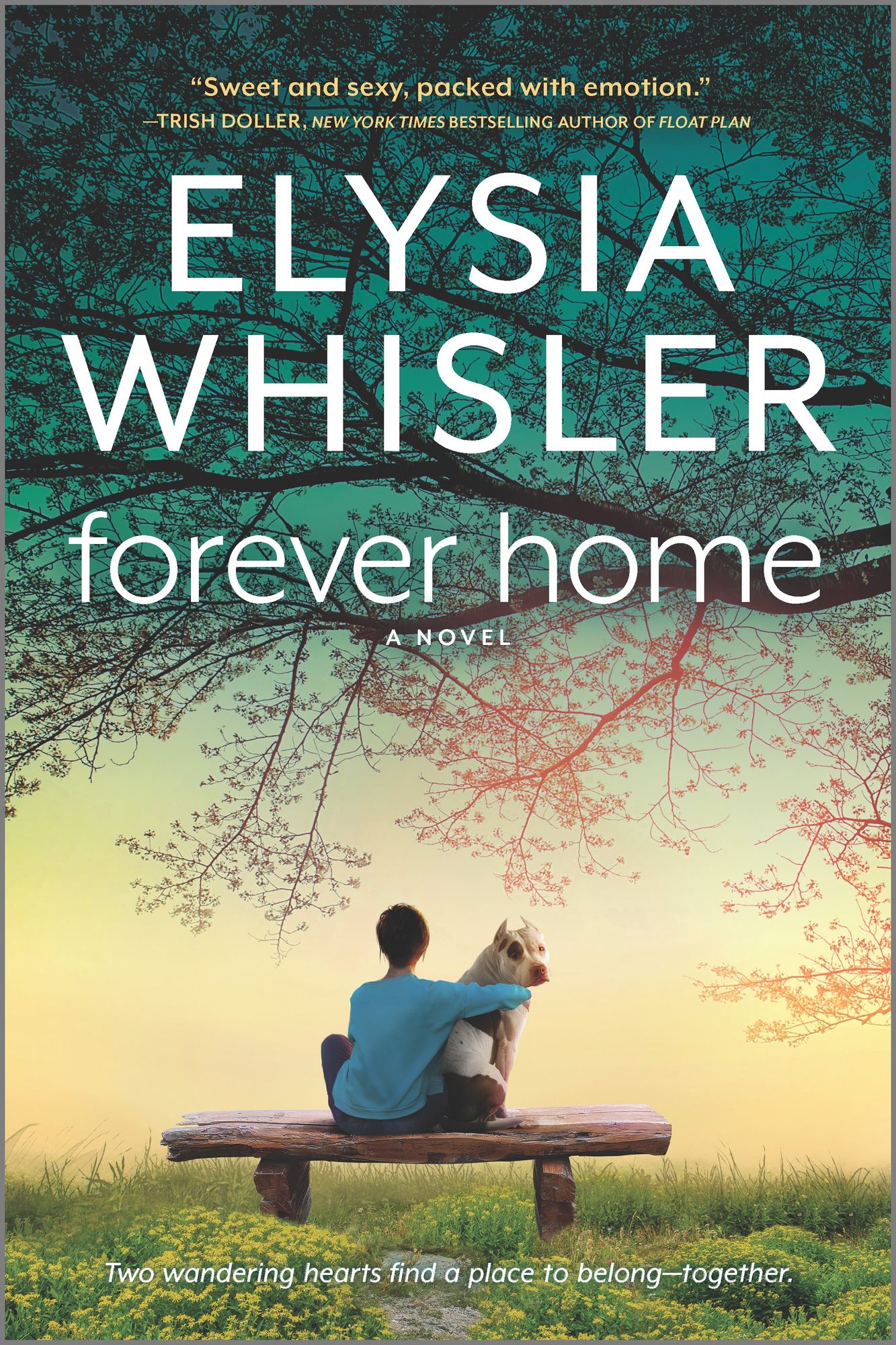 If home is where the heart is, Dogwood County may have just what Delaney Monroe needs
Newly retired from the Marine Corps, Delaney is looking for somewhere to start over. It's not going to be easy, but when she finds the perfect place to open her dream motorcycle shop, she goes for it. What she doesn't expect is an abandoned pit bull to come with the building. The shy pup is slow to trust, but Delaney is determined to win it over.
Detective Sean Callahan is smitten from the moment he sees Delaney, but her cool demeanor throws him off his game. When her late father's vintage motorcycle is stolen from Delaney's shop, Sean gets to turn up in his element: chasing the bad guy and showing his best self to a woman who's gotten under his skin in a bad way.
Delaney isn't used to lasting relationships, but letting love in—both human and canine—helps her see that she may have found a place she belongs, forever.
"Complex, quietly compelling characters… A poignant reminder that 'home' is often more than a place." —Maggie Wells, author of Love Game
Dogwood County
Available at:
Amazon | Barnes & Noble | Google Play | Kobo | Apple Books | Indiebound | Indigo | Audible | Goodreads
Sleigh Bells Ring by RaeAnne Thayne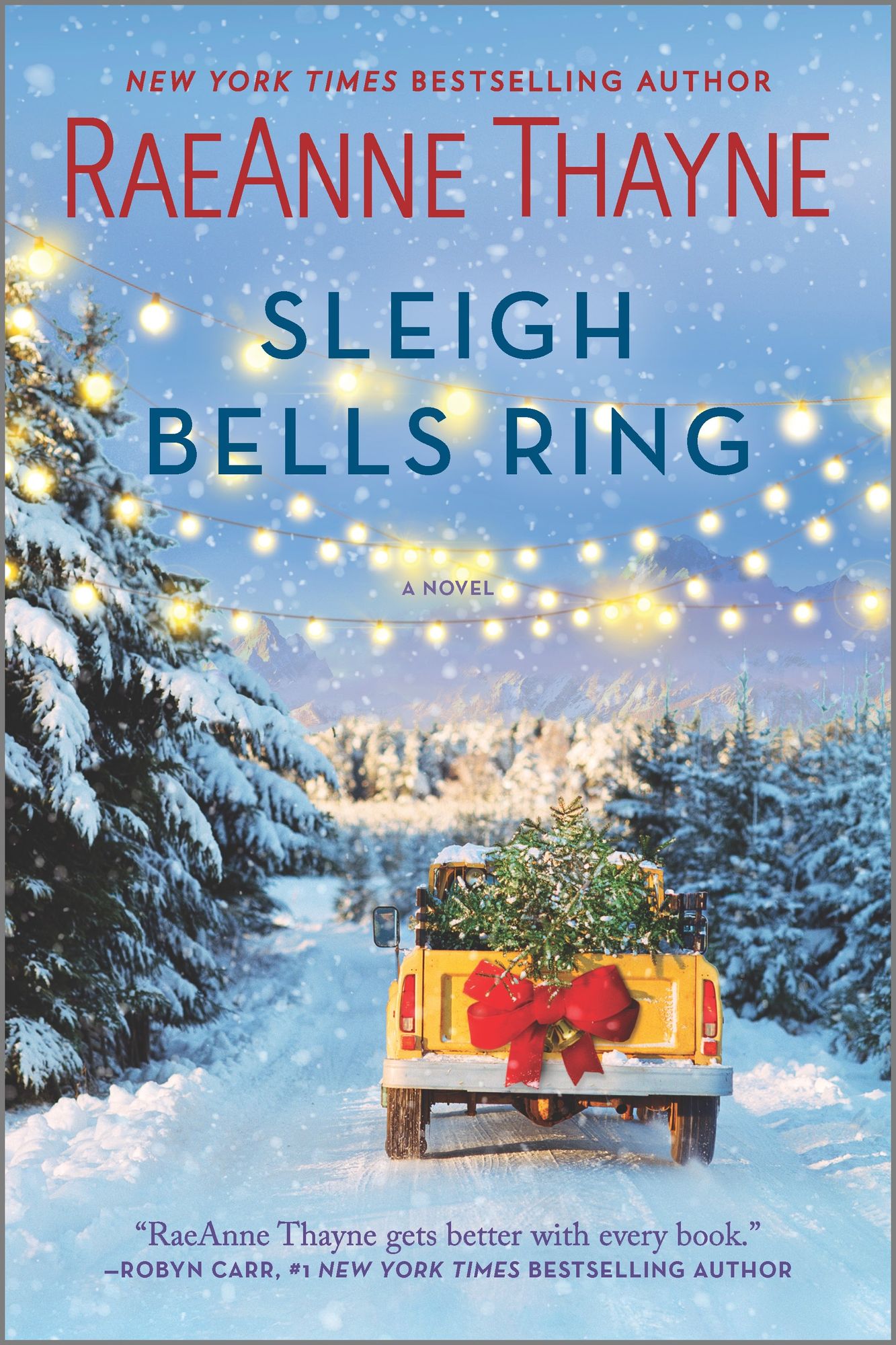 "[Thayne's] books are wonderfully romantic, feel-good reads that end with me sighing over the last pages."—Debbie Macomber, #1 New York Times bestselling author.
Celebrate the season with this sparkling and heartwarming holiday romance that proves sometimes all you need is a little Christmas magic…
Angel's View Ranch has always been special to Annelise McCade. Once upon a time, it was her family's land, until her grandfather sold it to billionaire Wallace Sheridan. Now employed as the live-in caretaker, Annie is just trying to make it through the holidays with both her sanity and her niece's and nephew's faith in the magic of Christmas intact.
The six-year-old twins recently lost their mother, so Annie tells herself it wouldn't be a problem to bring them to Angel's View. Why should it be? The Sheridans haven't visited in years, not since Wallace died. They would never know the twins were there…until Tate Sheridan shows up out of the blue two weeks before Christmas.
Crushed to learn that Tate is there to sell his grandfather's property—and mortified that her secret guests have been discovered—Annie offers her resignation. But Tate asks them to stay and help him get the house ready for one last family Christmas before it's put on the market.
Annie and Tate have three days to work their magic before the Sheridan clan arrives—and to work through the growing attraction between them. But Annie simply can't fall for the man who will put her out of a job and a home. Still, the sparkle of the season is impossible to deny…and this Christmas has surprises in store for everyone.
Available at:
Amazon | Barnes & Noble | Google Play | Kobo | Apple Books | Indiebound | Indigo | Audible | Goodreads
The Christmas Escape by Sarah Morgan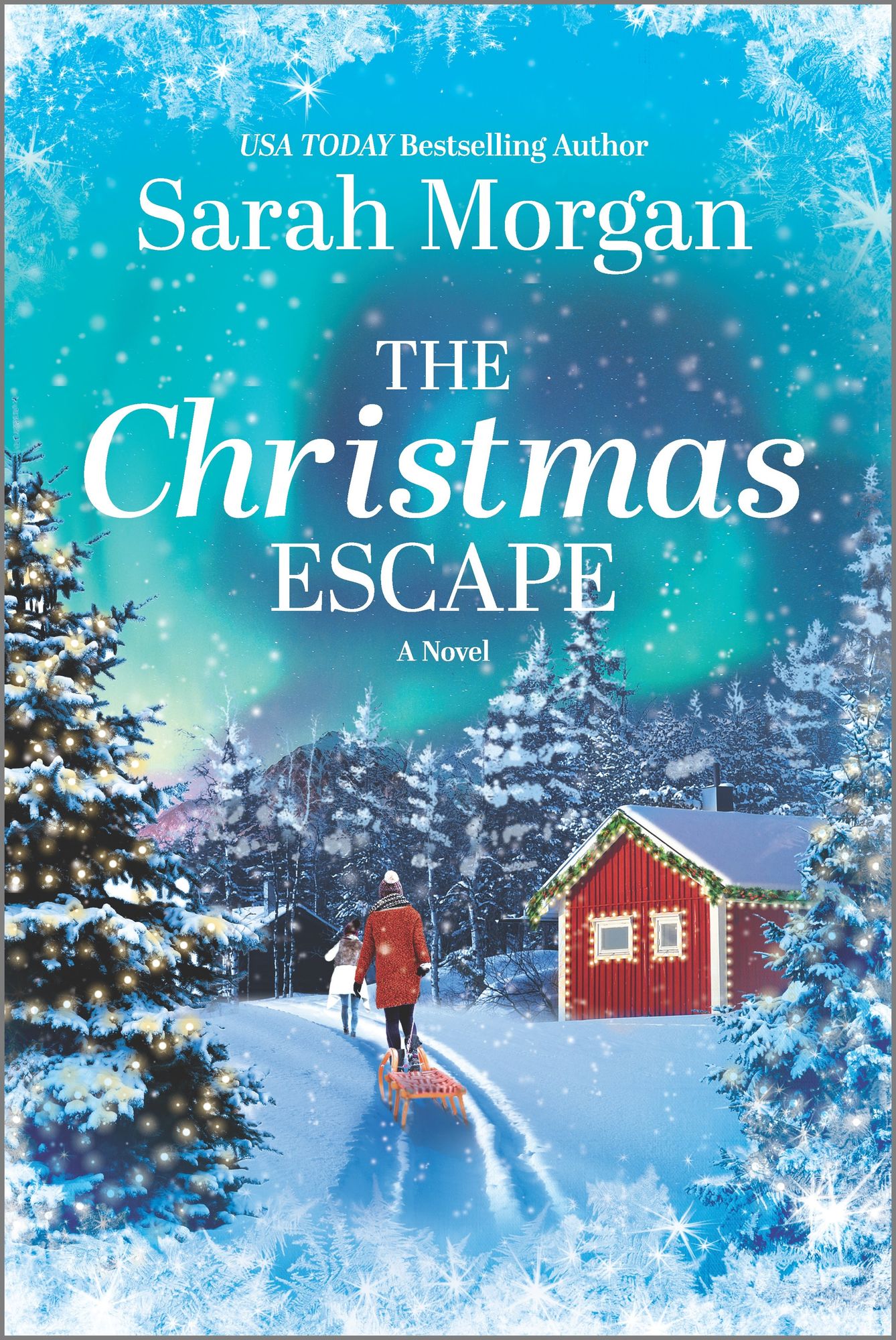 Morgan is a masterful storyteller…. For fans of Jojo Moyes and Taylor Jenkins Reid." —Booklist
It was supposed to be Christy Sullivan's perfect Christmas getaway—a trip to Lapland with her family and best friend, Alix. But facing a make-or-break marriage crisis, Christy desperately needs time alone with her husband. Her solution? Alix can take Christy's little daughter to Lapland, and they will reunite there for Christmas Day. It's a big ask, but what else are friends for?
There's nothing Alix won't do for Christy. But Christy's request to save Christmas is giving Alix sleepless nights. She knows something is wrong, but for the first time ever, Christy isn't talking. And even the Arctic temperatures in Lapland aren't enough to dampen the seriously inconvenient sizzle Alix is developing for Zac, a fellow guest and nemesis from her past.
As secrets unravel and unexpected romance shines under the northern lights, can Christy and Alix's Christmas escape give them the courage to fight for the relationships they really want, and save the precious gift of each other's friendship?
Available at:
Amazon | Barnes & Noble | Google Play | Kobo | Apple Books | Indiebound | Indigo | Audible | Goodreads
Return to Virgin River by Robyn Carr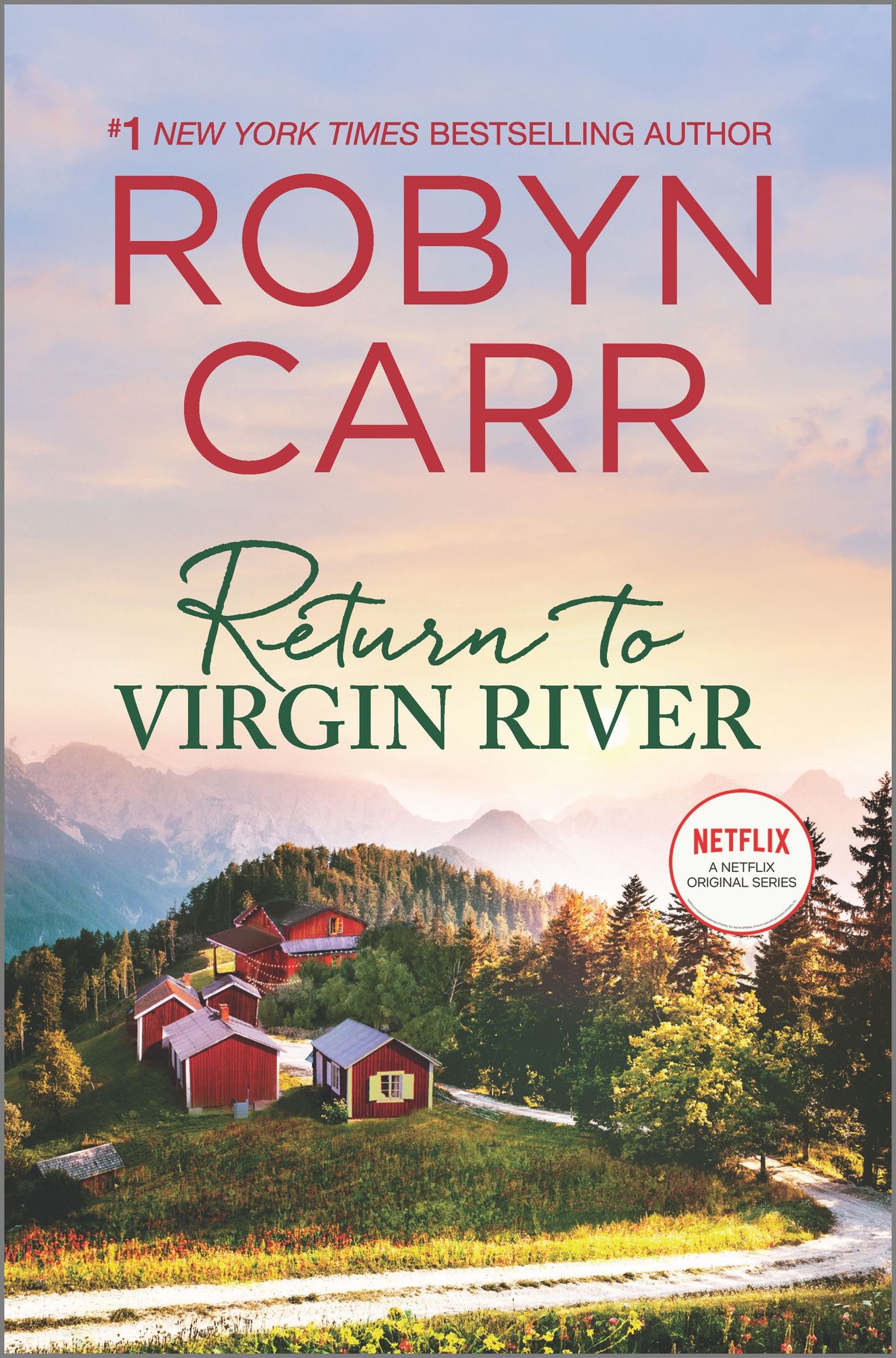 Welcome to Virgin River, where the people are always there to help a friend in need
Kaylee Sloan's home in Southern California is full of wonderful memories of the woman who raised her. But the memories are prolonging her grief over her mother's recent death. A successful author, Kaylee hoped she could pour herself into her work but instead has terrible writer's block.
Determined to escape distractions and avoid the holiday season, Kaylee borrows a cabin in Virgin River. As she drives north through the mountains, she immediately feels inspired. Until she arrives at a cabin that has just gone up in flames. Devastated, she heads to Jack's Bar. The local watering hole is the heart of the town, and once she crosses the threshold, she's surprised to be embraced by people who are more than willing to help a friend—or a stranger—in need.
As the holidays approach, Kaylee's dread turns to wonder. Because there's no better place to spend Christmas than Virgin River.
Available at:
Amazon | Barnes & Noble | Google Play | Kobo | Apple Books | Indiebound | Indigo | Audible | Goodreads
What is your go-to cozy read? Tell us in the comments!