Can you believe the year is almost over?! Don't fret if you're a couple of books behind your reading goal. We've got a list of quick reads that you'll be able to read in one sitting! Get ready to crush your reading goals.
The Wives by Tarryn Fisher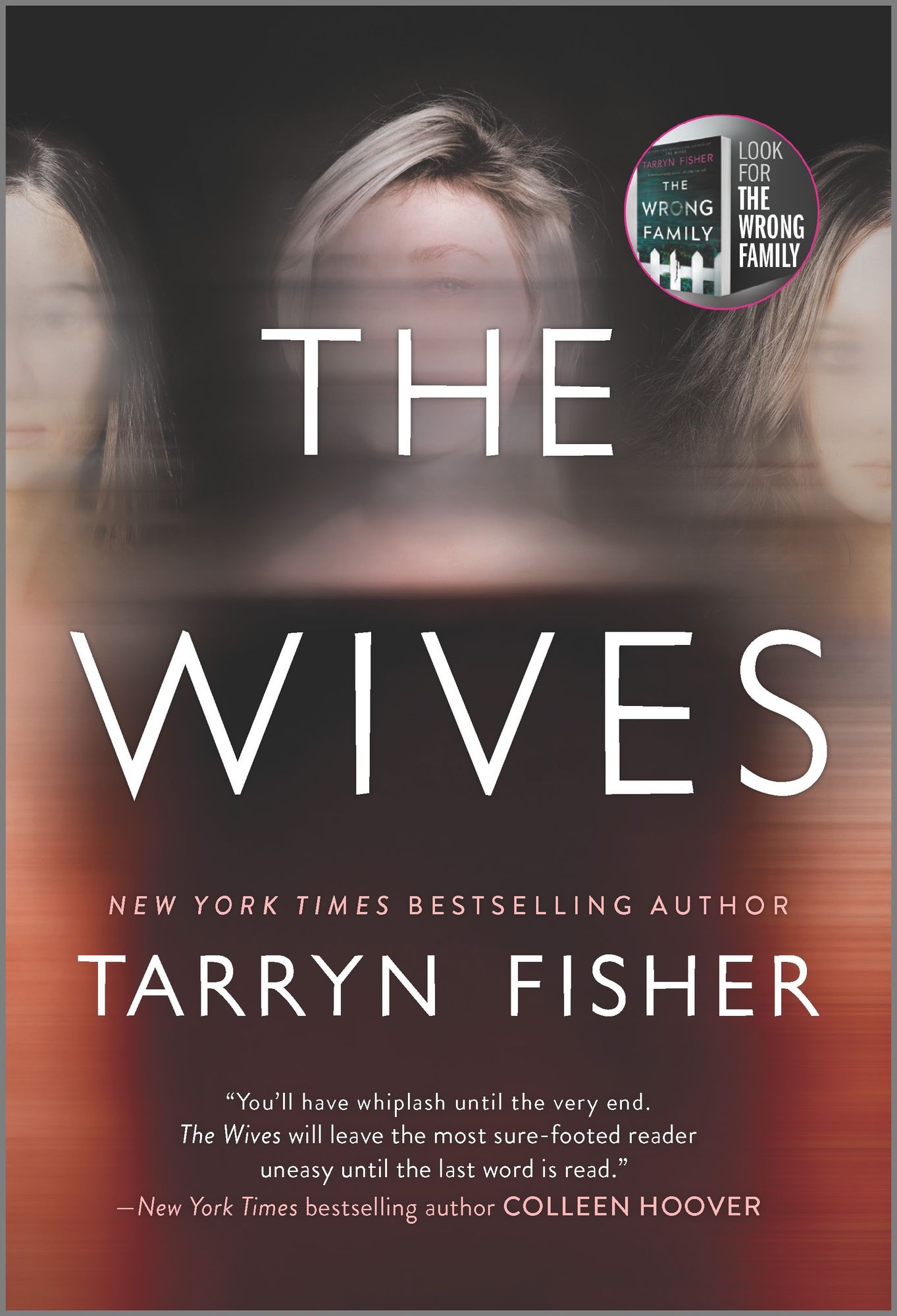 An Instant Bestseller!

New York Times bestselling author Tarryn Fisher delivers a pulse-pounding, fast-paced suspense novel that will leave you breathless. A thriller you won't be able to put down!
Imagine that your husband has two other wives.
You've never met the other wives. None of you know each other, and because of this unconventional arrangement, you can see your husband only one day a week. But you love him so much you don't care. Or at least that's what you've told yourself.
But one day, while you're doing laundry, you find a scrap of paper in his pocket—an appointment reminder for a woman named Hannah, and you just know it's another of the wives.
You thought you were fine with your arrangement, but you can't help yourself: you track her down, and, under false pretenses, you strike up a friendship. Hannah has no idea who you really are. Then Hannah starts showing up to your coffee dates with telltale bruises, and you realize she's being abused by her husband. Who, of course, is also your husband. But you've never known him to be violent, ever.
Who exactly is your husband, and how far would you be willing to go to find out?
And who is his mysterious third wife?
Available at:
Amazon | Barnes & Noble | Google Play | Kobo | Apple Books | Indiebound | Indigo | Audible | Goodreads
The Last Bookshop in London by Madeline Martin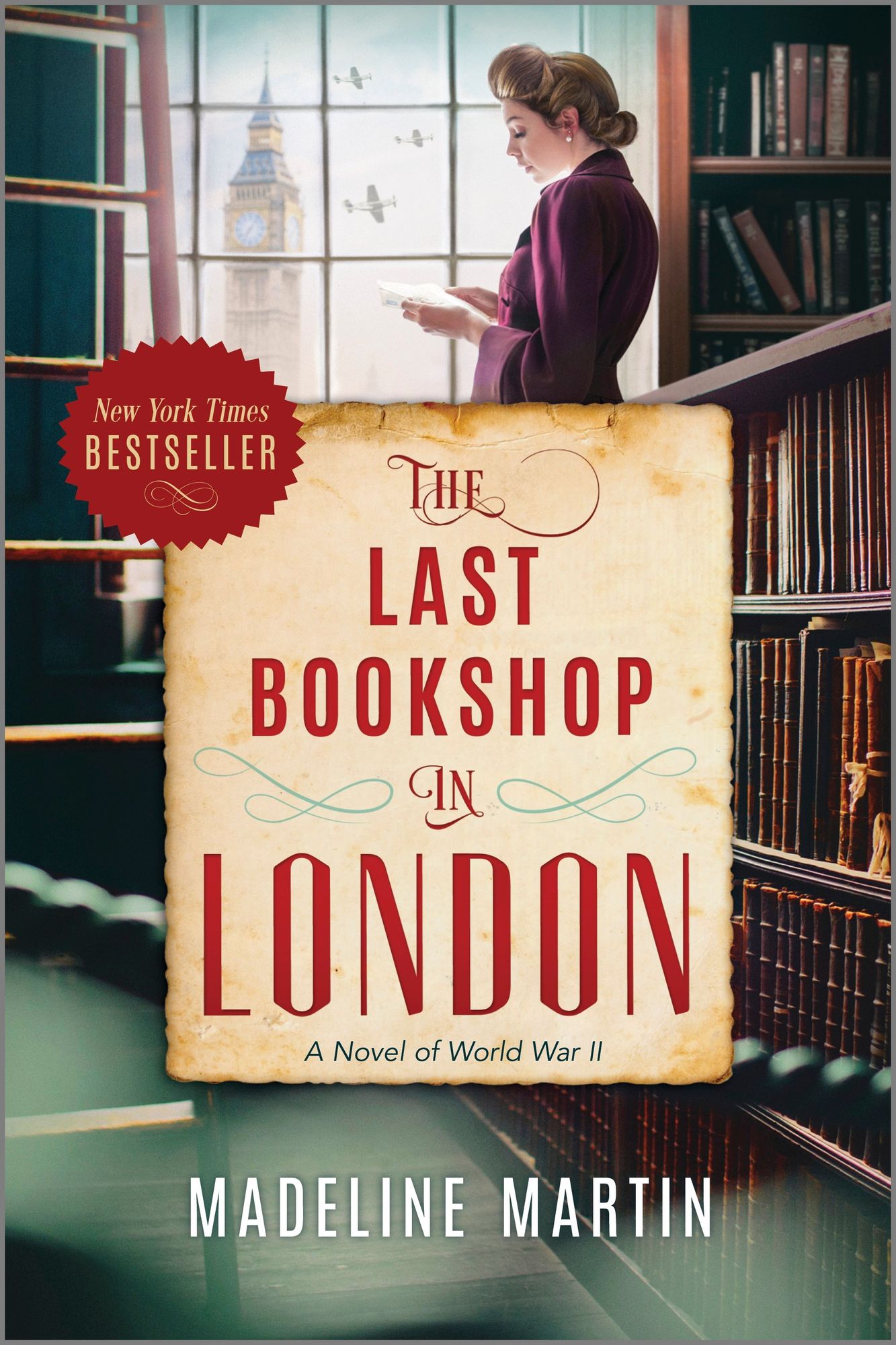 INSTANT NEW YORK TIMES BESTSELLER
"An irresistible tale which showcases the transformative power of literacy, reminding us of the hope and sanctuary our neighborhood bookstores offer during the perilous trials of war and unrest."—Kim Michele Richardson, author of The Book Woman of Troublesome Creek
August 1939: London prepares for war as Hitler's forces sweep across Europe. Grace Bennett has always dreamed of moving to the city, but the bunkers and blackout curtains that she finds on her arrival were not what she expected. And she certainly never imagined she'd wind up working at Primrose Hill, a dusty old bookshop nestled in the heart of London.
Through blackouts and air raids as the Blitz intensifies, Grace discovers the power of storytelling to unite her community in ways she never dreamed—a force that triumphs over even the darkest nights of the war.
Available at:
Amazon | Barnes & Noble | Google Play | Kobo | Apple Books | Indiebound | Indigo | Audible | Goodreads
The Other Mrs. by Mary Kubica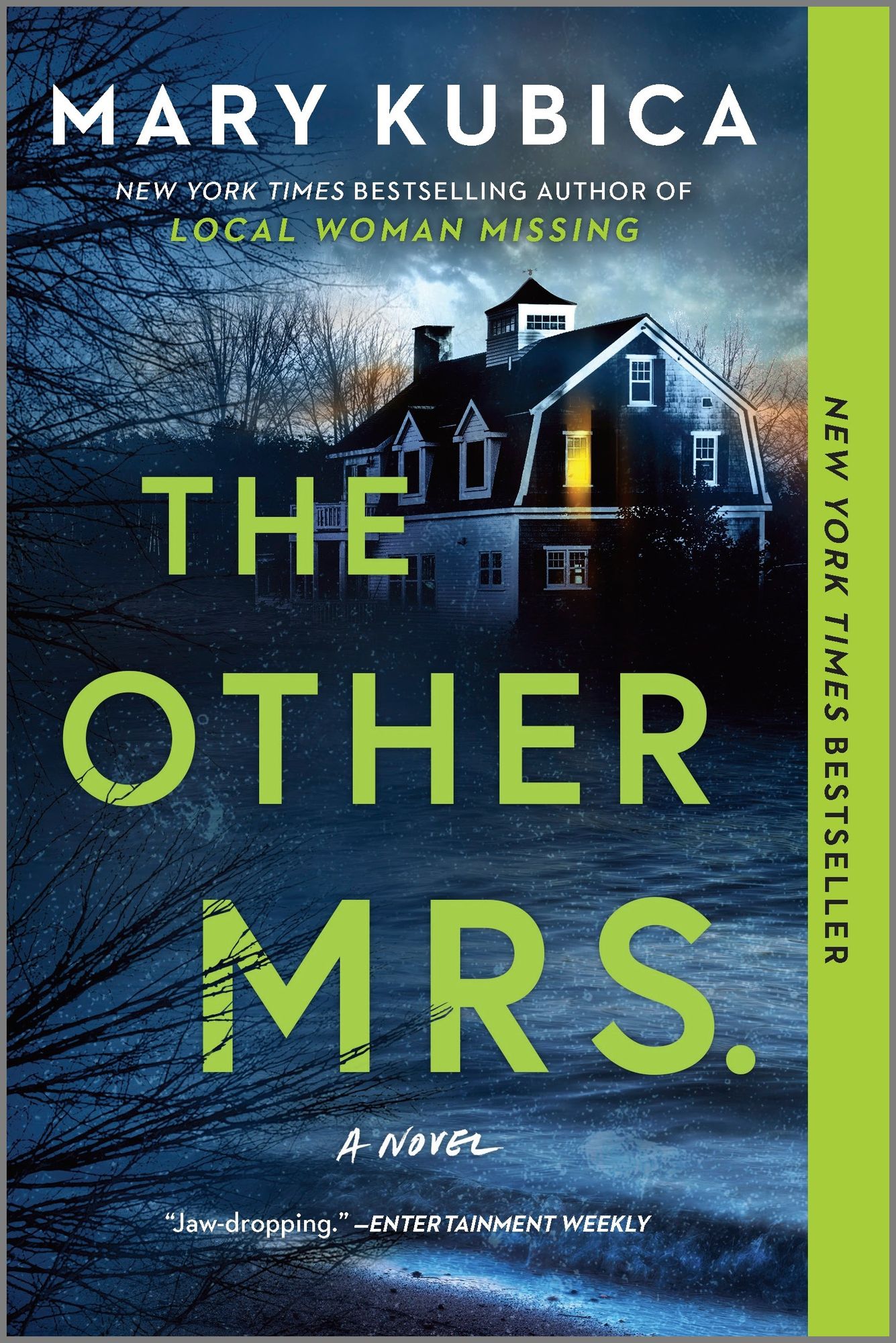 NEW YORK TIMES BESTSELLER
Coming to Netflix!
"Altogether unpredictable." —Karin Slaughter, New York Times bestselling author
Propulsive and addictive, and perfect for fans of "You," The Other Mrs.is the twisty new psychological thriller from Mary Kubica, the New York Times bestselling author of The Good Girl
Sadie and Will Foust have only just moved their family from bustling Chicago to small-town Maine when their neighbor Morgan Baines is found dead in her home. The murder rocks their tiny coastal island, but no one is more shaken than Sadie.
But it's not just Morgan's death that has Sadie on edge. And as the eyes of suspicion turn toward the new family in town, Sadie is drawn deeper into the mystery of what really happened that dark and deadly night. But Sadie must be careful, for the more she discovers about Mrs. Baines, the more she begins to realize just how much she has to lose if the truth ever comes to light.
Available at:
Amazon | Barnes & Noble | Google Play | Kobo | Apple Books | Indiebound |Indigo | Audible | Goodreads
D (A Tale of Two Worlds) by Michel Faber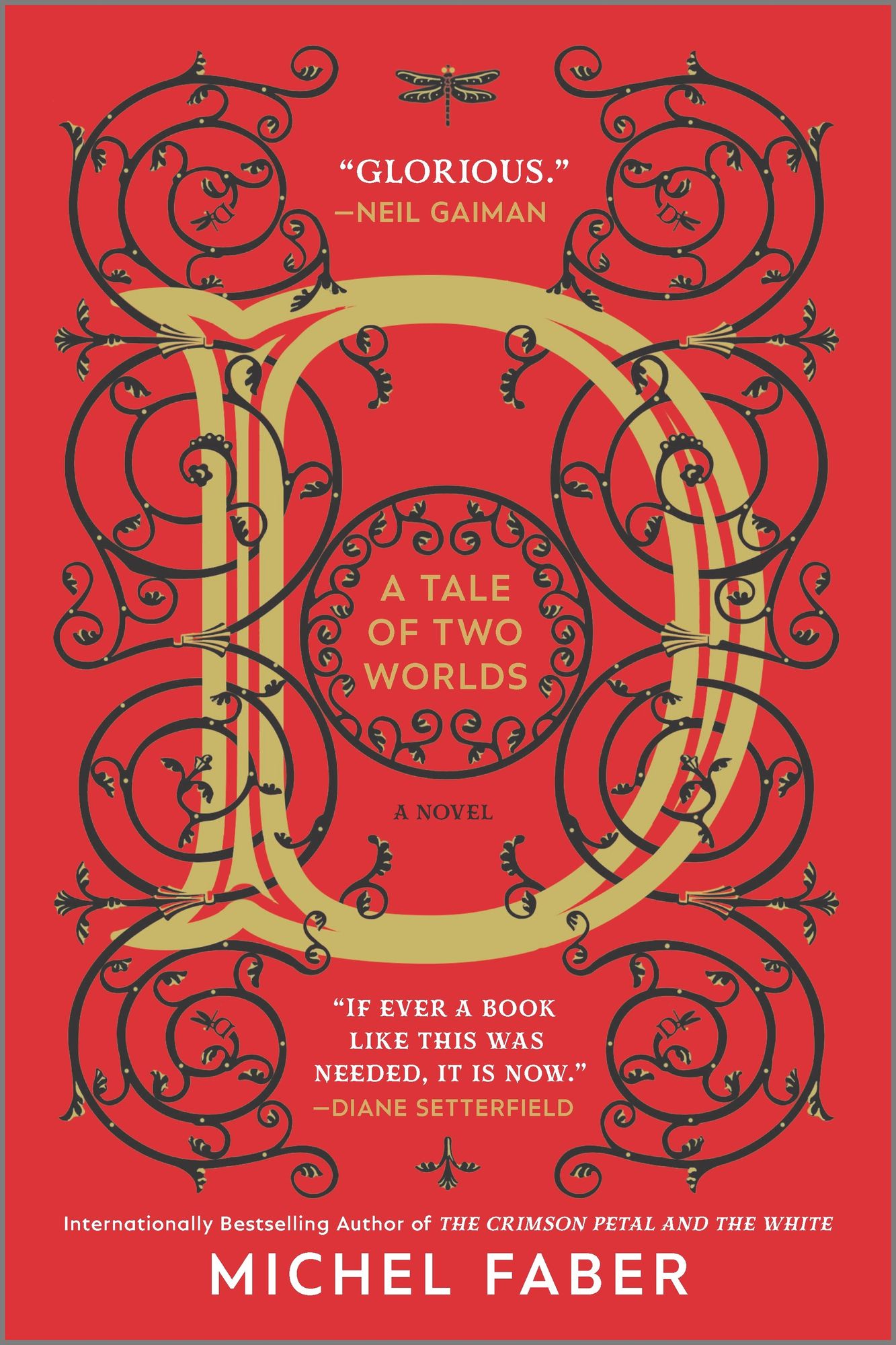 "A strange delight." —The Washington Post
It all starts on the morning the letter D disappears from language. First, it vanishes from Dhikilo's parents' conversation at breakfast, then from the road signs outside and from her school dinners. Soon the local dentist and the neighbor's dalmatian are missing, and even the Donkey Derby has been called off.
Though she doesn't know why, Dhikilo is summoned to the home of her old history teacher Professor Dodderfield and his faithful Labrador, Nelly Robinson. And this is where our story begins.
Available at:
Amazon | Barnes & Noble | Google Play | Kobo | Apple Books | Indiebound | Indigo | Audible | Goodreads
The Perfect Murder by Kat Martin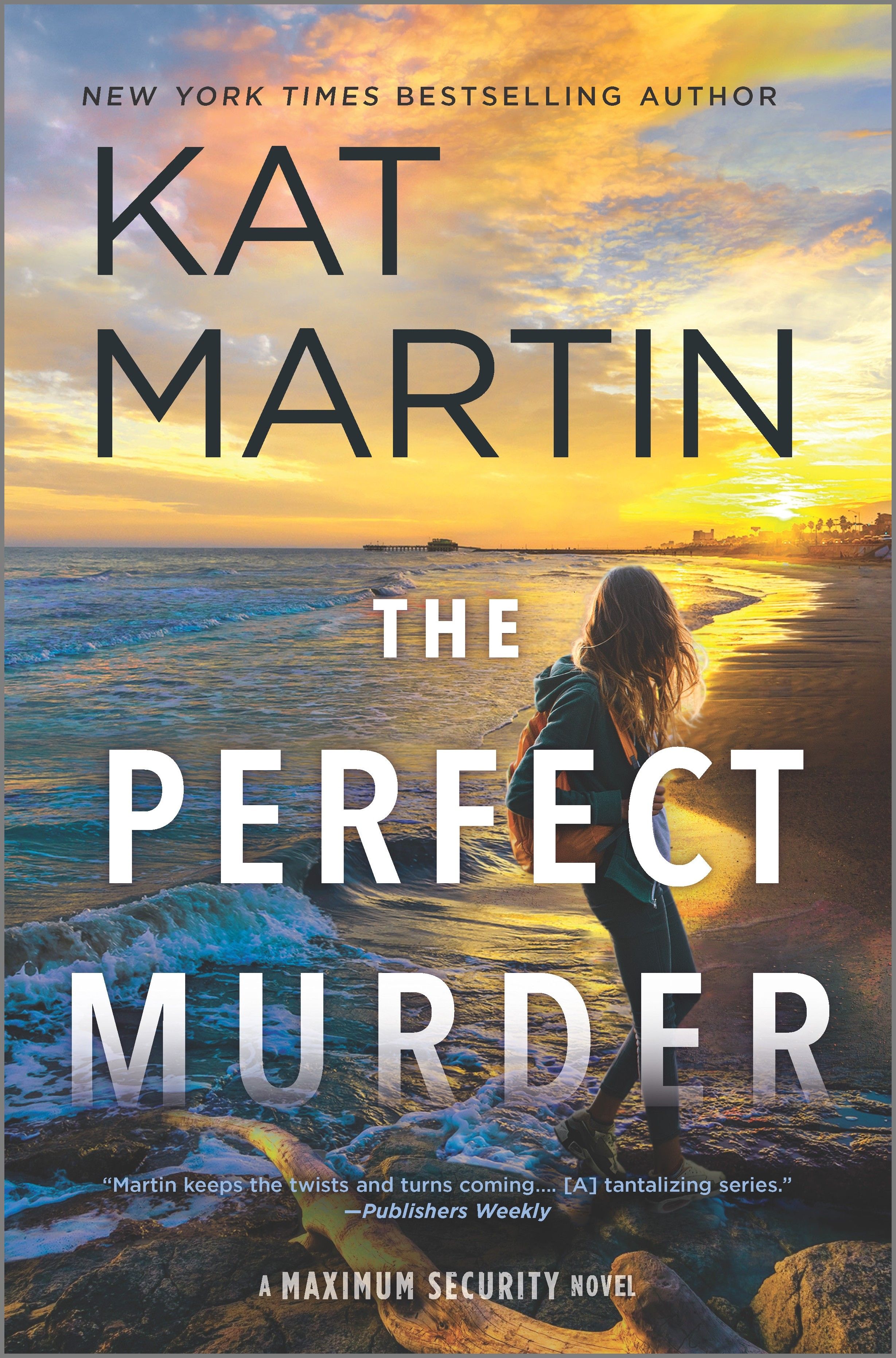 "Kat Martin is a fast gun when it comes to storytelling, and I love her books." —Linda Lael Miller, #1 New York Times bestselling author
New York Times bestselling author Kat Martin is back with her most thrilling novel yet in the Maximum Security series—The Perfect Murder. Fans of Sandra Brown, Linda Howard and Julie Garwood will fall in love with The Max.
The eldest of the three wealthy Garrett brothers, Reese Garrett is in the middle of a major purchase for his multimillion-dollar oil and gas company, Garrett Resources. The Poseidon offshore drilling platform venture will greatly enhance the company's value.
But when Reese is on a trip out to see the rig, his helicopter crashes, leaving him hospitalized and two men dead. It's discovered the chopper was sabotaged, and Reese is determined to find out who's behind the crash—and whether he was the intended target. Then, when his lover, Kenzie, is accused of her ex-husband's murder—a man with a vested interest in the Poseidon deal—clues start pointing to a connection that puts Reese, Kenzie and her young son in the sights of a killer.
From the Texas heat to the Louisiana bayous, Reese and his brothers must track down the truth before the body count gets any higher.
Watch for The Perfect Murder, the latest in the bestselling Maximum Security series, coming soon!
Available at:
Amazon | Barnes & Noble | Google Play | Kobo | Apple Books | Indiebound | Indigo | Audible |Goodreads
Snow by John Banville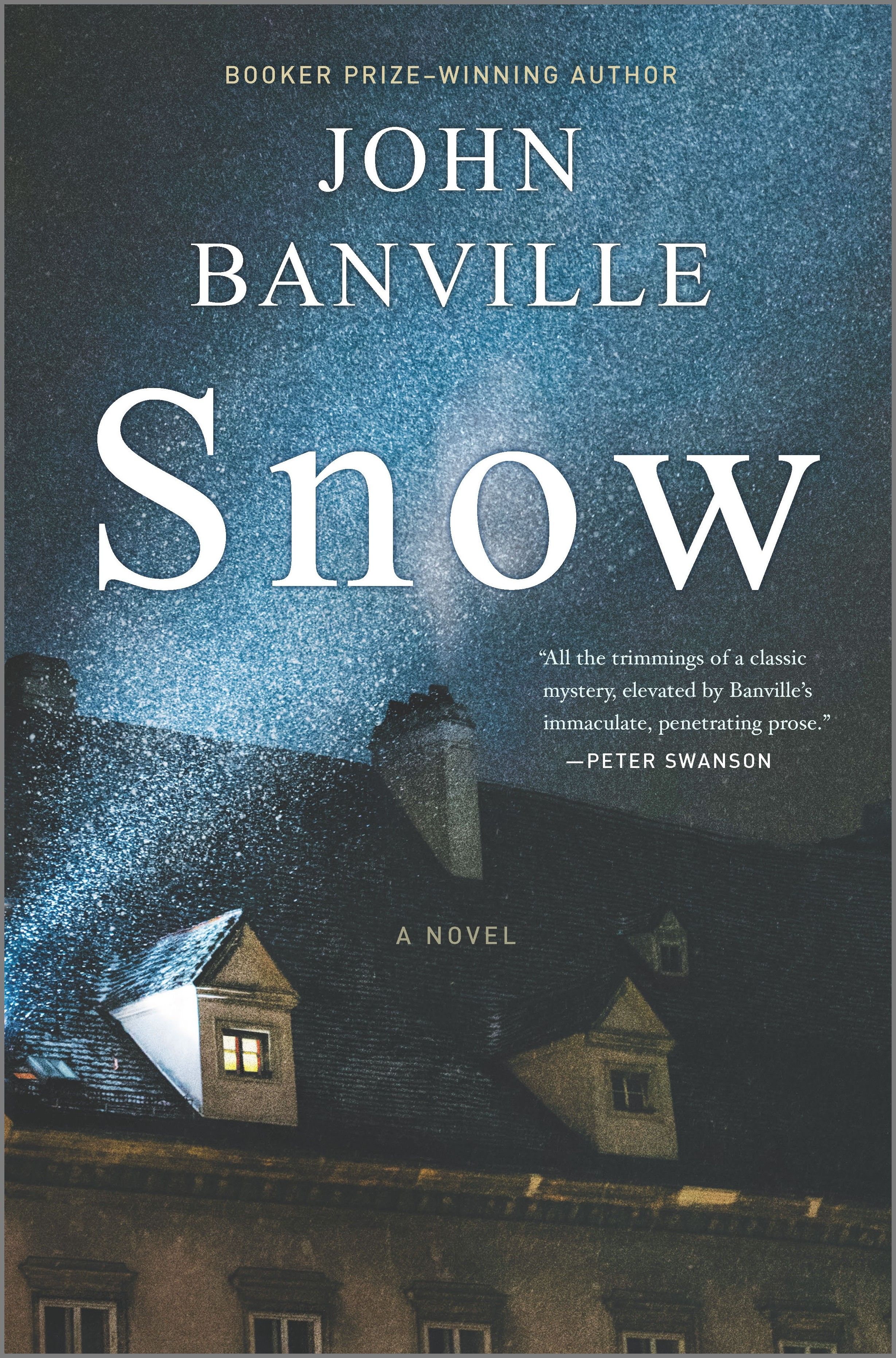 Detective Inspector St. John Strafford has been summoned to County Wexford to investigate a murder. A parish priest has been found dead in Ballyglass House, the family seat of the aristocratic, secretive Osborne family.
The year is 1957 and the Catholic Church rules Ireland with an iron fist. Strafford—flinty, visibly Protestant and determined to identify the murderer—faces obstruction at every turn, from the heavily accumulating snow to the culture of silence in the tight-knit community he begins to investigate.
As he delves further, he learns the Osbornes are not at all what they seem. And when his own deputy goes missing, Strafford must work to unravel the ever-expanding mystery before the community's secrets, like the snowfall itself, threaten to obliterate everything.
Beautifully crafted, darkly evocative and pulsing with suspense, Snow is "the Irish master" (New Yorker) John Banville at his page-turning best.
Available at:
Amazon | Barnes & Noble | Google Play | Kobo | Apple Books | Indiebound | Indigo | Audible | Goodreads
Such a Good Wife by Seraphina Nova Glass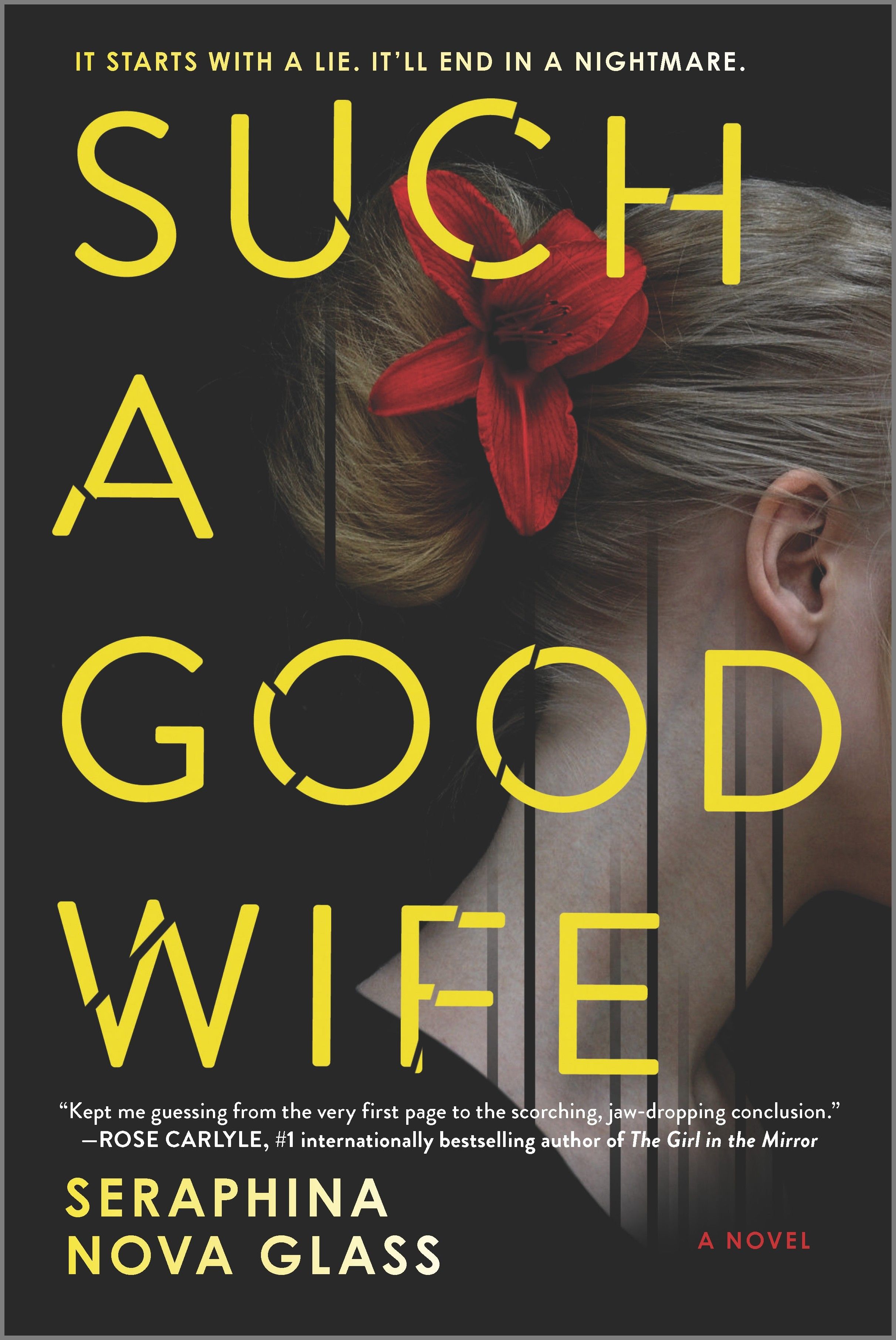 Betrayal was just the beginning…
Melanie Hale is a devoted mother to her two children, a diligent caregiver to her ailing mother-in-law and a trusted neighbor in their wealthy Louisiana community. Above all, she's a loving partner to her wonderful husband, Collin.
Then there are the parts of herself that Mel keeps hidden. She's exhausted, worried and unfulfilled. So much so that one night, after a writers' group meeting, Mel begins an affair with a successful local author named Luke. Suddenly she's transformed into a role she doesn't recognize—a woman who deceives with unseemly ease. A woman who might be capable of just about anything.
When Mel finds Luke's dead body in his lavish rented house, she realizes just how high the stakes have become. Not only does she have to keep her affair a secret in order to preserve her marriage, but she desperately needs to avoid being implicated in Luke's death. But who would want to kill him? Who else in her life is keeping secrets? And most terrifying of all, how far will they—and she—go to keep those secrets hidden?
Available at:
Amazon | Barnes & Noble | Google Play | Kobo | Apple Books | Indiebound | Indigo | Audible | Goodreads
What was your reading goal this year? Let us know in the comments below!