The day has come, either you're swooning or rolling your eyes – I'm here to say that both are valid! But hey, instead of resenting this day (if you are), why not round up your Gal Pals and share some books together? I've heard wine pairs perfectly with books: rosé for rom-coms, red for thrillers, and white for romance!
So let's turn this day around and take a look at this list of page-turners! There's a little something for everyone: historical fiction, non-fiction, literary fiction, romance…the list goes on! So run the bath, put your feet up, and enjoy these wonderful reads!
THE FRIENDSHIP LIST BY SUSAN MALLERY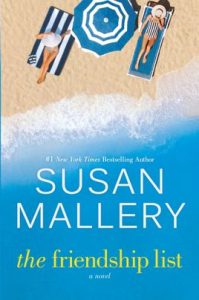 Ellen and Unity are such close friends they are practically sisters!
[ ] Dance till dawn

[ ] Go skydiving

[ ] Wear a bikini in public

[ ] Start living

Two best friends jump-start their lives in a summer that will change them forever…Single mom Ellen Fox couldn't be more content—until she overhears her son saying he can't go to his dream college because she needs him too much. If she wants him to live his best life, she has to convince him she's living hers.
So Unity Leandre, her best friend since forever, creates a list of challenges to push Ellen out of her comfort zone. Unity will complete the list, too, but not because she needs to change. What's wrong with a thirtysomething widow still sleeping in her late husband's childhood bed?
The Friendship List begins as a way to make others believe they're just fine. But somewhere between "wear three-inch heels" and "have sex with a gorgeous guy," Ellen and Unity discover that life is meant to be lived with joy and abandon, in a story filled with humor, heartache and regrettable tattoos.
Available at:
Amazon | Barnes & Noble | Google Play | Kobo | Apple Books | Indiebound | Audible | Goodreads
THE LOST APOTHECARY BY SARAH PENNER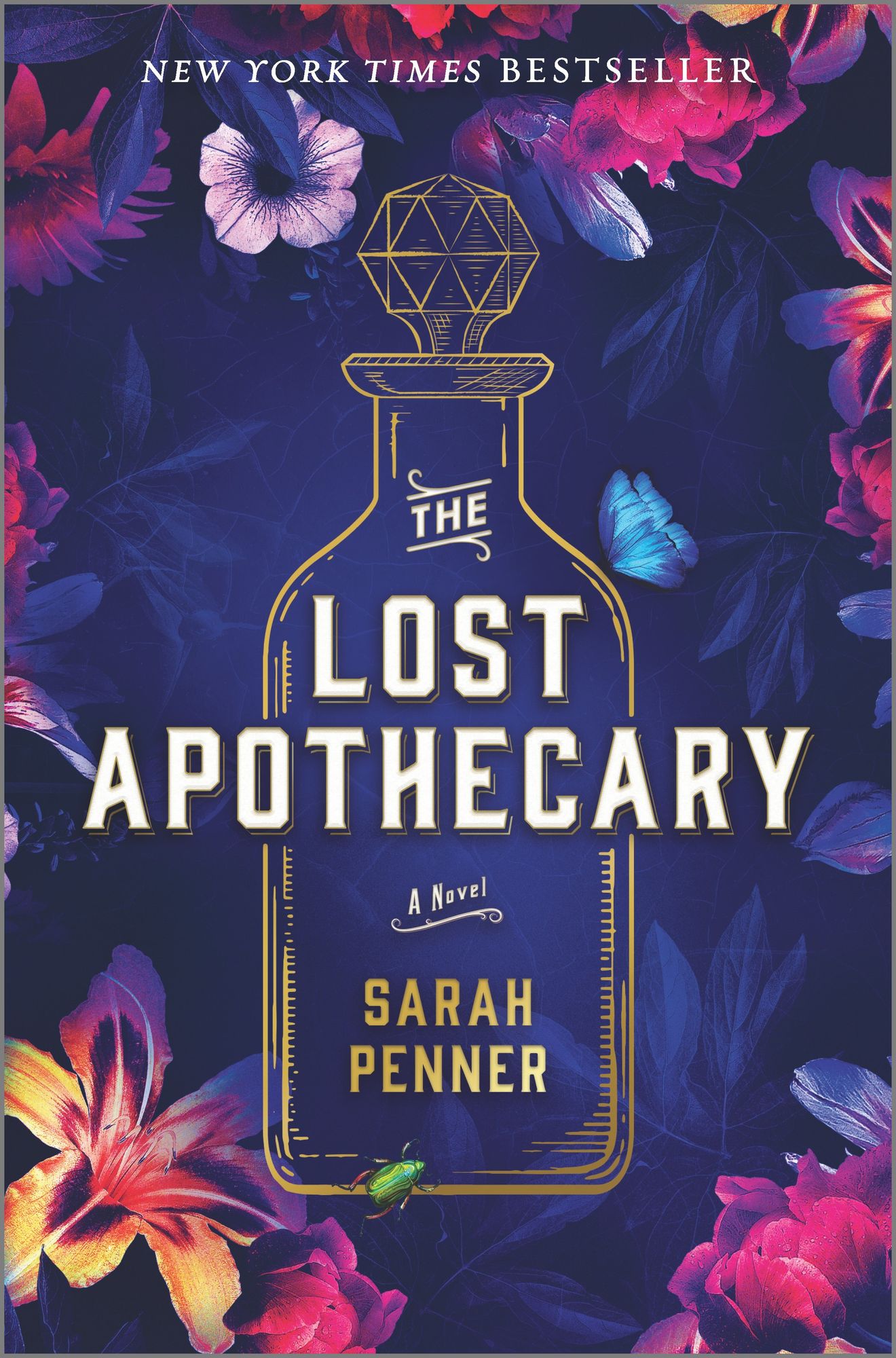 A 2021 Goodreads Choice Awards Nominee and an Amazon Best Book of 2021!
A forgotten history. A secret network of women. A legacy of poison and revenge. Welcome to The Lost Apothecary…
Hidden in the depths of eighteenth-century London, a secret apothecary shop caters to an unusual kind of clientele. Women across the city whisper of a mysterious figure named Nella who sells well-disguised poisons to use against the oppressive men in their lives. But the apothecary's fate is jeopardized when her newest patron, a precocious twelve-year-old, makes a fatal mistake, sparking a string of consequences that echo through the centuries.
Meanwhile in present-day London, aspiring historian Caroline Parcewell spends her tenth wedding anniversary alone, running from her own demons. When she stumbles upon a clue to the unsolved apothecary murders that haunted London two hundred years ago, her life collides with the apothecary's in a stunning twist of fate—and not everyone will survive.
Available in Paperback February 22, 2022:
Amazon | Barnes & Noble | Google Play | Kobo | Apple Books | Indiebound | Indigo | Audible | Goodreads
GIRLY DRINKS BY MALLORY O'MEARA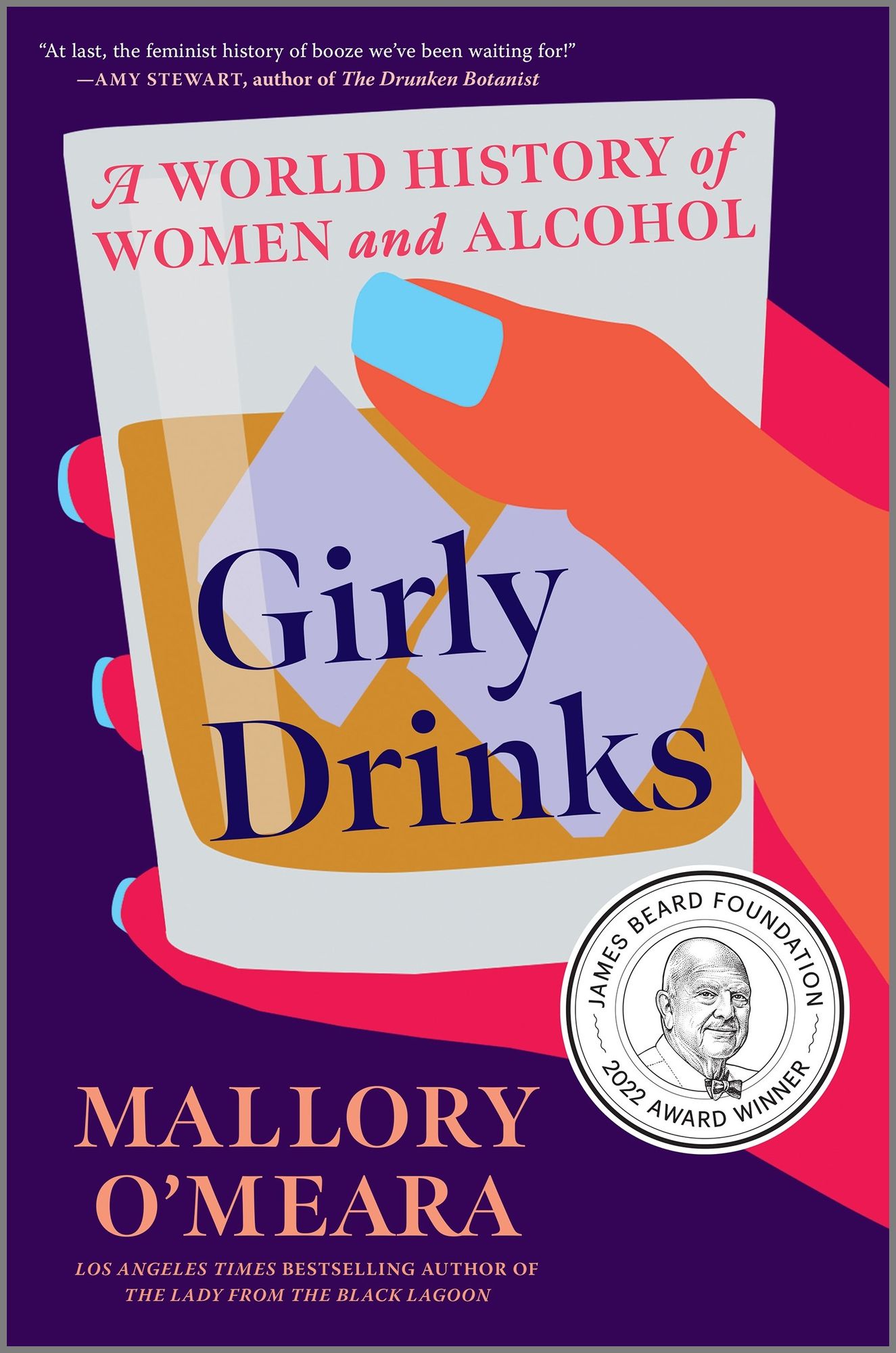 "At last, the feminist history of booze we've been waiting for!"—Amy Stewart, author of The Drunken Botanist
FromLos Angeles Times bestselling author Mallory O'Meara comes a lively and engrossing feminist history of women drinking through the ages
Strawberry daiquiris. Skinny martinis. Vodka sodas with lime. These are the cocktails that come in sleek-stemmed glasses, bright colors and fruity flavors—these are the Girly Drinks.
From the earliest days of civilization, alcohol has been at the center of social rituals and cultures worldwide. But when exactly did drinking become a gendered act? And why have bars long been considered "places for men" when, without women, they might not even exist?
With whip-smart insight and boundless curiosity, Girly Drinks unveils an entire untold history of the female distillers, drinkers and brewers who have played a vital role in the creation and consumption of alcohol, from ancient Sumerian beer goddess Ninkasi to iconic 1920s bartender Ada Coleman. Filling a crucial gap in culinary history, O'Meara dismantles the long-standing patriarchal traditions at the heart of these very drinking cultures, in the hope that readers everywhere can look to each celebrated woman in this book—and proudly have what she's having.
Available at:
Amazon | Barnes & Noble | Google Play | Kobo | Apple Books | Indiebound | Indigo | Audible | Goodreads
FEELS LIKE FAMILY BY SHERRYL WOODS
On the road to success, good friends are never far apart in the world of the Sweet Magnolias. Now a Netflix original series!
Helen Decatur spent a lifetime setting goals—getting through college and law school, opening her own practice, becoming financially secure, and establishing herself as one of the most highly respected divorce attorneys in the state of South Carolina.
The most driven—and cynical—of the Sweet Magnolias, Helen is forty-two, single and suddenly ready for the family she's put on the back burner for all these years. Handling so many divorces has left her skeptical about love, but Helen's not the type of woman to wait around for fate to step in. Taking charge of her own destiny puts her at odds with her two best friends and sets sparks flying with a man who claims he doesn't want a family, and nothing turns out like she planned.
Available at:
Amazon | Barnes & Noble | Google Play | Kobo | Apple Books | Indiebound | Indigo | Audible | Goodreads
THE WOMAN WITH THE BLUE STAR BY PAM JENOFF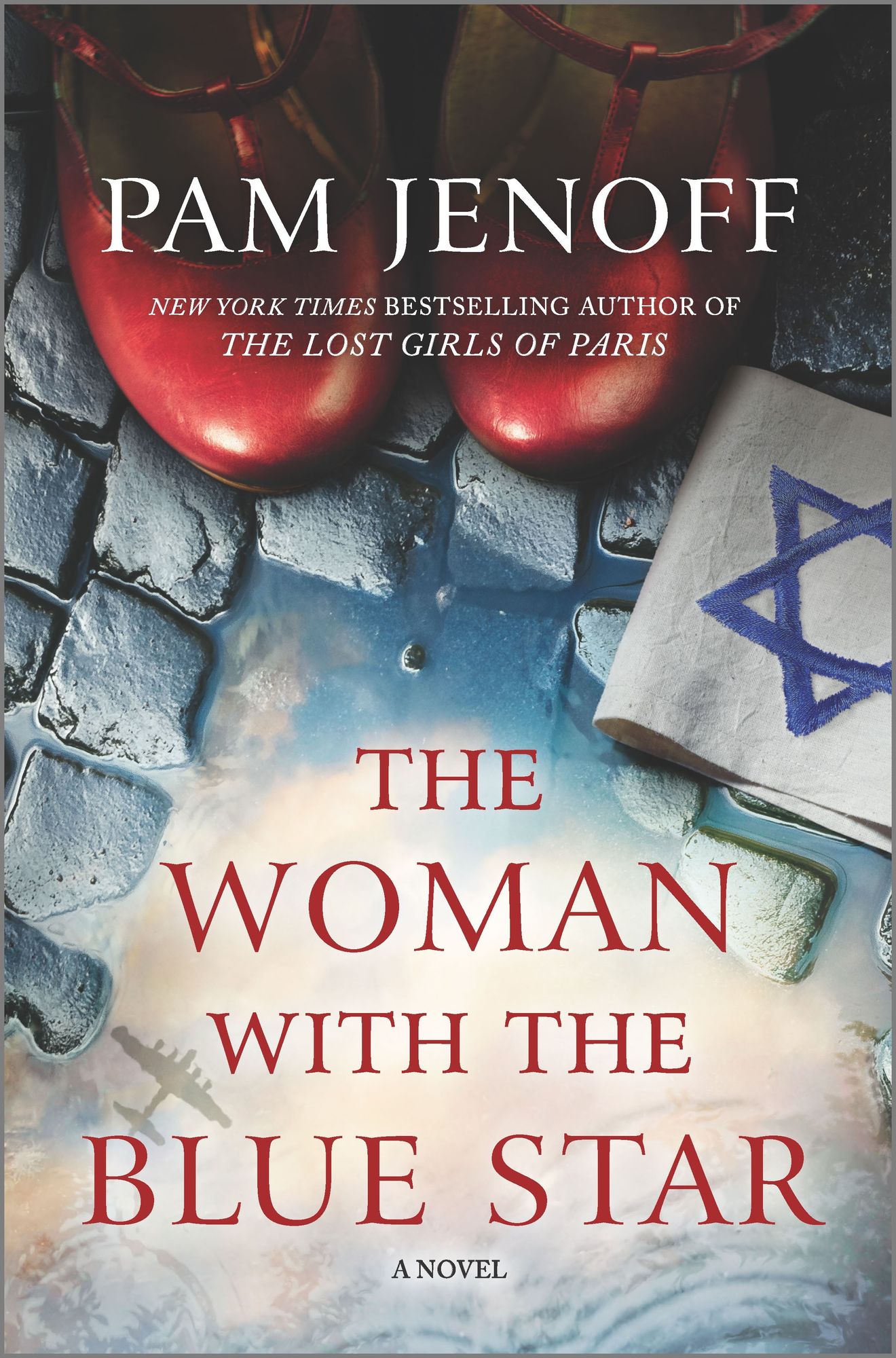 From the New York Times bestselling author of The Lost Girls of Paris comes arriveting tale of courage and unlikely friendship during World War II.
"This emotional novel is filled with twists, turns, and displays of bravery and love that you will never forget, culminating in an ending that manages to be both surprising and uplifting." —Lisa Scottoline, #1 New York Times bestselling author of Eternal
1942. Sadie Gault is eighteen and living with her parents in the Kraków Ghetto during World War II. When the Nazis liquidate the ghetto, Sadie and her pregnant mother are forced to seek refuge in the perilous tunnels beneath the city. One day Sadie looks up through a grate and sees a girl about her own age buying flowers.
Ella Stepanek is an affluent Polish girl living a life of relative ease with her stepmother, who has developed close alliances with the occupying Germans. While on an errand in the market, she catches a glimpse of something moving beneath a grate in the street. Upon closer inspection, she realizes it's a girl hiding.
Ella begins to aid Sadie and the two become close, but as the dangers of the war worsen, their lives are set on a collision course that will test them in the face of overwhelming odds. Inspired by incredible true stories, The Woman with the Blue Star is an unforgettable testament to the power of friendship and the extraordinary strength of the human will to survive.
Available at:
Amazon | Barnes & Noble | Google Play | Kobo | Apple Books | Indiebound | Indigo | Audible | Goodreads
I hope you have a comforting and wonderful day! Tell me how you're spending Valentine's Day this year down below!
Have you joined our new Facebook group yet? It has everything a romance-lover wants!