It's that time of year again! Holiday music is starting to creep its way into our lives, Starbucks has released their holiday cups, and the stress of finding the perfect gift has entered the chat. Don't worry, we've done the scrolling for you, and here are some viral products that TikTok made us buy! But I didn't stop there! Each product is paired perfectly with books that would make the ultimate gift! You can thank me later ;).
'Now Playing' Record Stand and The Perfect Day to Boss Up by Rick Ross
This gorgeous record stand pairs perfectly with Rick Ross's THE PERFECT DAY TO BOSS UP! Who wouldn't want to turn their home into a cozy record cafe? Boss up your space! Buy it here.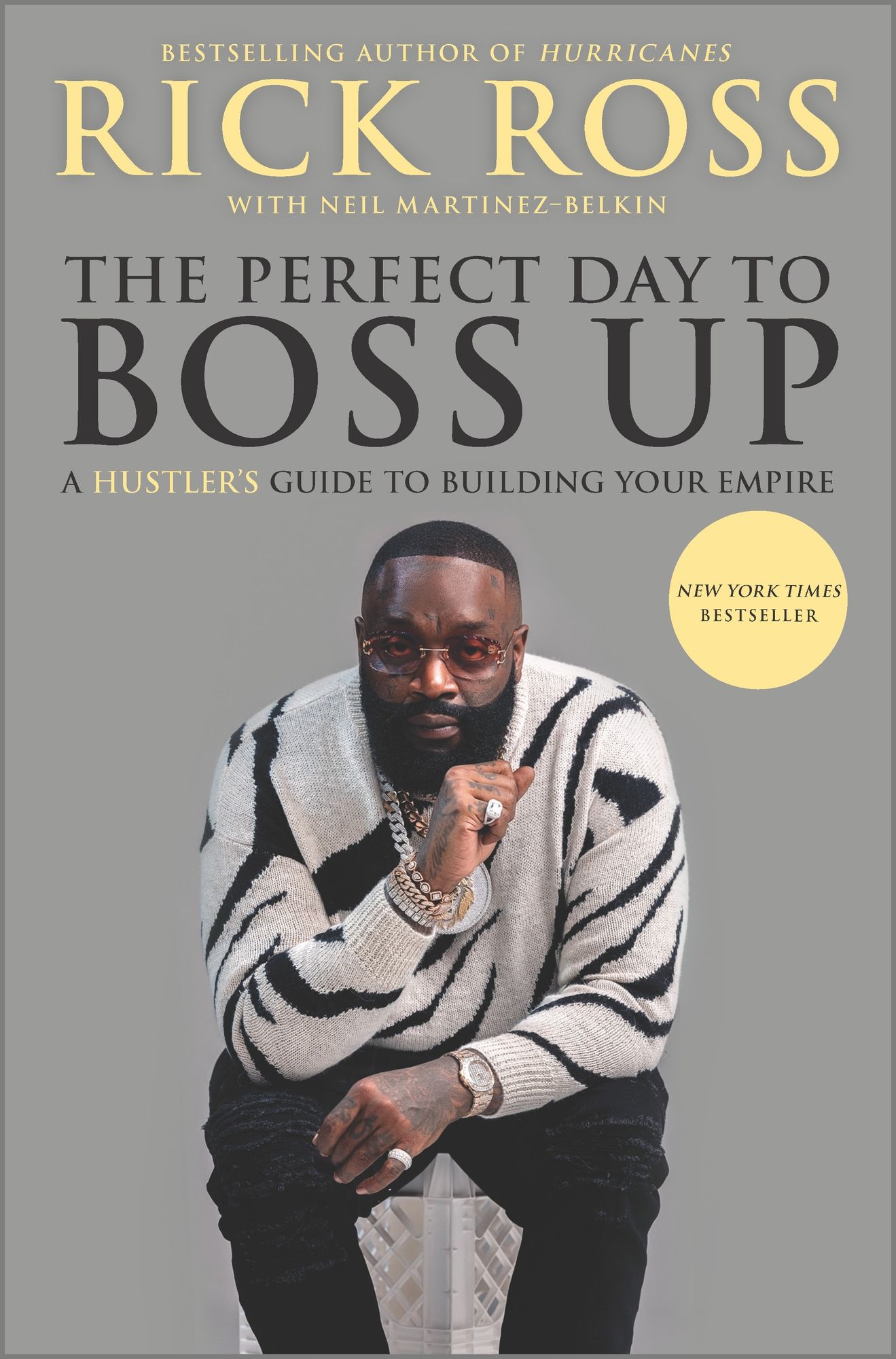 A captivating and inspiring guide to building an untouchable empire from mud to marble, no matter what obstacles stand in the way
Rick Ross is a hip-hop icon and a towering figure in the business world, but his path to success was not always easy. Despite adversity and setbacks, Ross held tight to his vision and never settled for anything less than greatness. Now, for the first time, he shares his secrets to success, offering his own life as a road map to readers looking to build their own empire. Along the way he reveals:
How to turn your ambition into action
Tips for managing and investing your money
Inside stories from his business and music ventures
Why failure is central to success
Secrets to handling stressful situations
How to build the perfect team
As Ross explains, "It doesn't matter what's going on. Even the most dire situation is just another opportunity to boss up." Intimate, insightful and brimming with no-nonsense advice, The Perfect Time to Boss Up is the ideal book for hustlers everywhere.
Available at:
Amazon | Barnes & Noble | Google Play | Kobo | Apple Books | Indiebound | Indigo | Audible | Goodreads
Floating LED Moon Lamp and Honey Girl by Morgan Rogers
How much did you want to learn about astronomy while reading HONEY GIRL by Morgan Rogers? Now you can skip the readings and pretend you're already qualified with this gorgeous floating moon! Buy it here.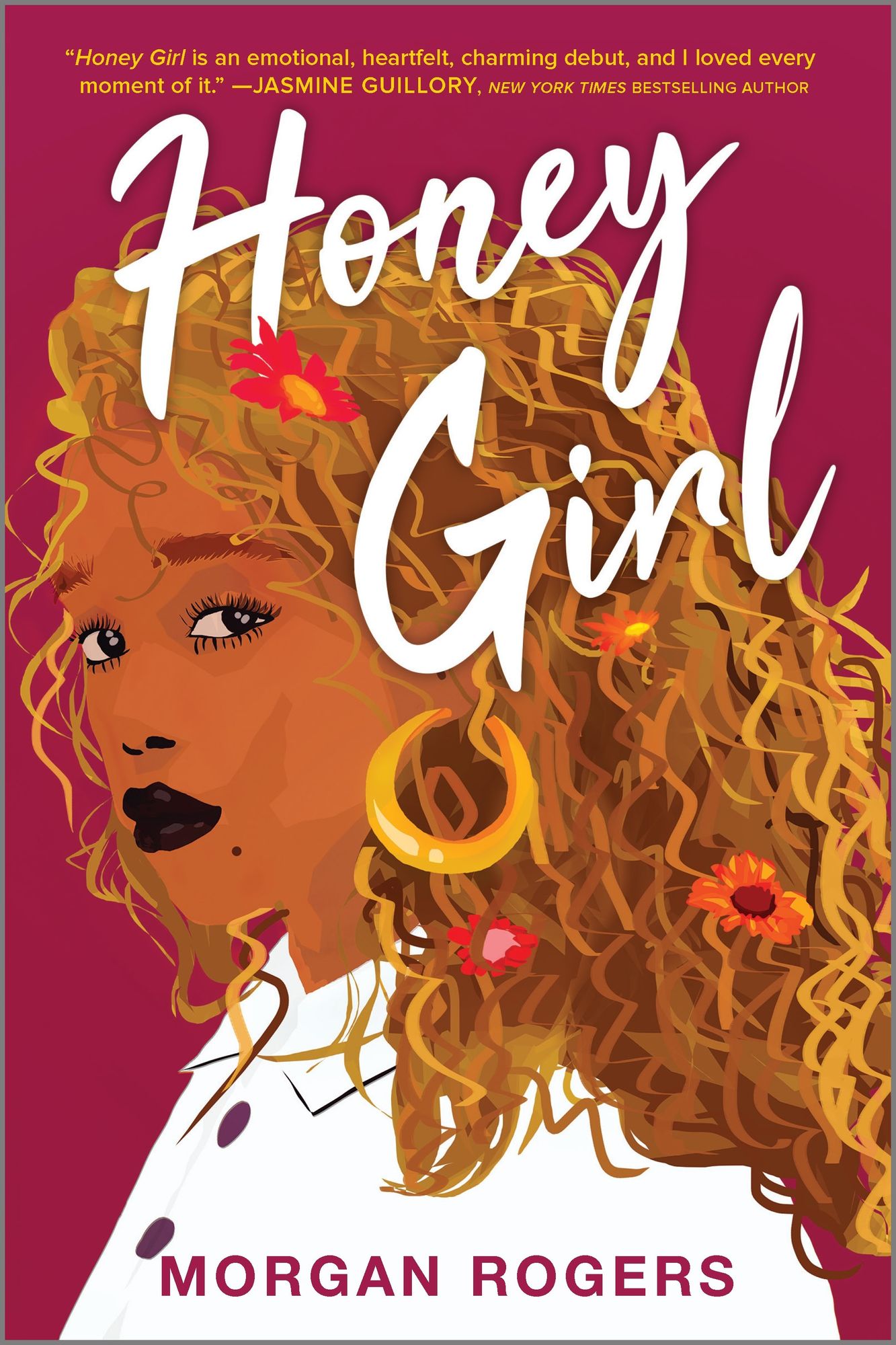 When becoming an adult means learning to love yourself first.
With her newly completed PhD in astronomy in hand, twenty-eight-year-old Grace Porter goes on a girls' trip to Vegas to celebrate. She's a straight A, work-through-the-summer certified high achiever. She is not the kind of person who goes to Vegas and gets drunkenly married to a woman whose name she doesn't know…until she does exactly that.
This one moment of departure from her stern ex-military father's plans for her life has Grace wondering why she doesn't feel more fulfilled from completing her degree. Staggering under the weight of her parent's expectations, a struggling job market and feelings of burnout, Grace flees her home in Portland for a summer in New York with the wife she barely knows.
In New York, she's able to ignore all the constant questions about her future plans and falls hard for her creative and beautiful wife, Yuki Yamamoto. But when reality comes crashing in, Grace must face what she's been running from all along—the fears that make us human, the family scars that need to heal and the longing for connection, especially when navigating the messiness of adulthood.
Available at:
Amazon | Barnes & Noble | Google Play | Kobo | Apple Books | Indiebound | Indigo | Audible | Goodreads
Flower Soap Dispenser and The Secret Keeper of Jaipur by Alka Joshi
So, it's 2021, we're STILL in a pandemic, and washing our hands is second nature now. But how fun would this little dispenser make this chore?! And of course, beautiful flowers instantly remind me of THE SECRET KEEPER OF JAIPUR by Alka Joshi. But it here.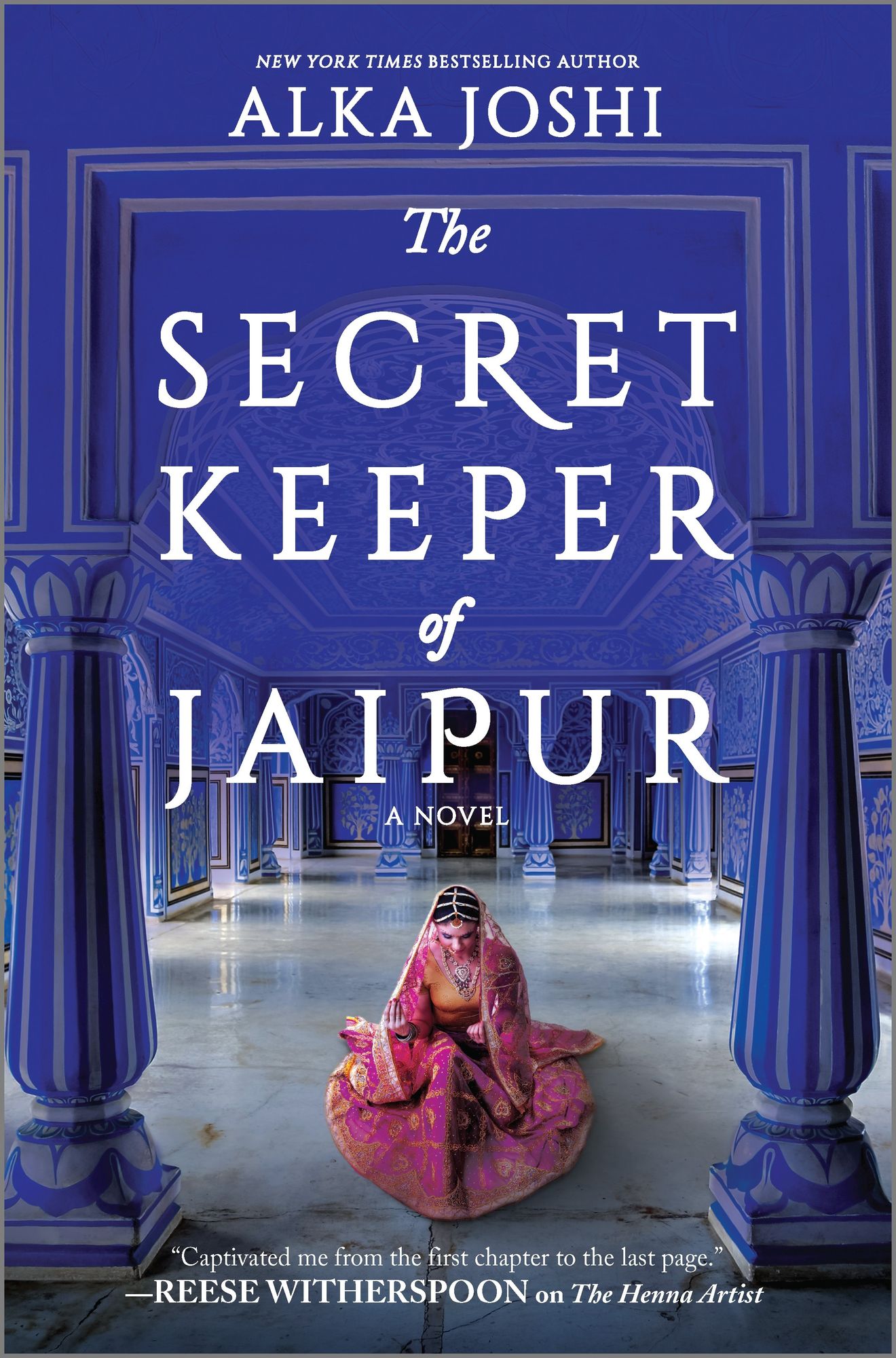 In New York Times bestselling author Alka Joshi's intriguing new novel, henna artist Lakshmi arranges for her protégé, Malik, to intern at the Jaipur Palace in this tale rich in character, atmosphere, and lavish storytelling.
It's the spring of 1969, and Lakshmi, now married to Dr. Jay Kumar, directs the Healing Garden in Shimla. Malik has finished his private school education. At twenty, he has just met a young woman named Nimmi when he leaves to apprentice at the Facilities Office of the Jaipur Royal Palace. Their latest project: a state-of-the-art cinema.
Malik soon finds that not much has changed as he navigates the Pink City of his childhood. Power and money still move seamlessly among the wealthy class, and favors flow from Jaipur's Royal Palace, but only if certain secrets remain buried. When the cinema's balcony tragically collapses on opening night, blame is placed where it is convenient. But Malik suspects something far darker and sets out to uncover the truth. As a former street child, he always knew to keep his own counsel; it's a lesson that will serve him as he untangles a web of lies.
Available at:
Amazon | Barnes & Noble | Google Play | Kobo | Apple Books | Indiebound | Indigo | Audible | Goodreads
Electric Whisk and The Matzah Ball by Jean Meltzer
Okay, okay. Hear me out with this one. Think of how much time you could save if you didn't have to stand at the counter and continuously mix something! I know this electric whisk would have made cooking for the Shabbat incredibly easy in THE MATZAH BALL by Jean Meltzer. Buy it here.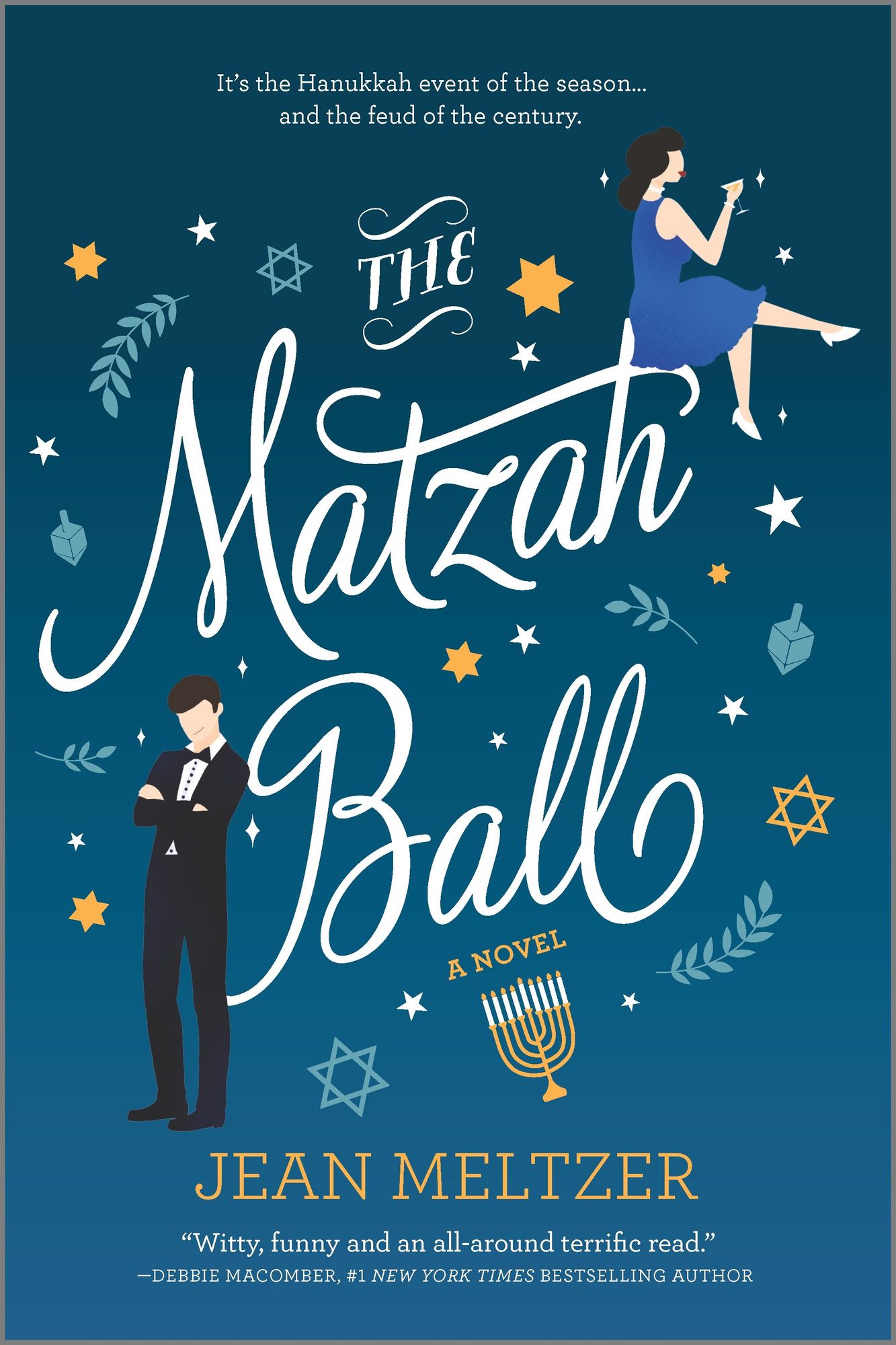 Oy! to the world
Rachel Rubenstein-Goldblatt is a nice Jewish girl with a shameful secret: she loves Christmas. For a decade she's hidden her career as a Christmas romance novelist from her family. Her talent has made her a bestseller even as her chronic illness has always kept the kind of love she writes about out of reach.
But when her diversity-conscious publisher insists she write a Hanukkah romance, her well of inspiration suddenly runs dry. Hanukkah's not magical. It's not merry. It's not Christmas. Desperate not to lose her contract, Rachel's determined to find her muse at the Matzah Ball, a Jewish music celebration on the last night of Hanukkah, even if it means working with her summer camp archenemy—Jacob Greenberg.
Though Rachel and Jacob haven't seen each other since they were kids, their grudge still glows brighter than a menorah. But as they spend more time together, Rachel finds herself drawn to Hanukkah—and Jacob—in a way she never expected. Maybe this holiday of lights will be the spark she needed to set her heart ablaze.
"A luminous celebration of all types of love, threaded with the message that everyone is worthy of it."—Rachel Lynn Solomon, author of The Ex Talk
Available at:
Amazon | Barnes & Noble | Google Play | Kobo | Apple Books | Indiebound | Indigo | Audible | Goodreads
Fingerprint Lock and The Wrong Family by Tarryn Fisher
Did you just finish THE WRONG FAMILY by Tarryn Fisher? Same. Did you see this fingerprint lock on TikTok and immediately purchase it? Also, same. Not today, scary thriller book! Not today! Buy it here.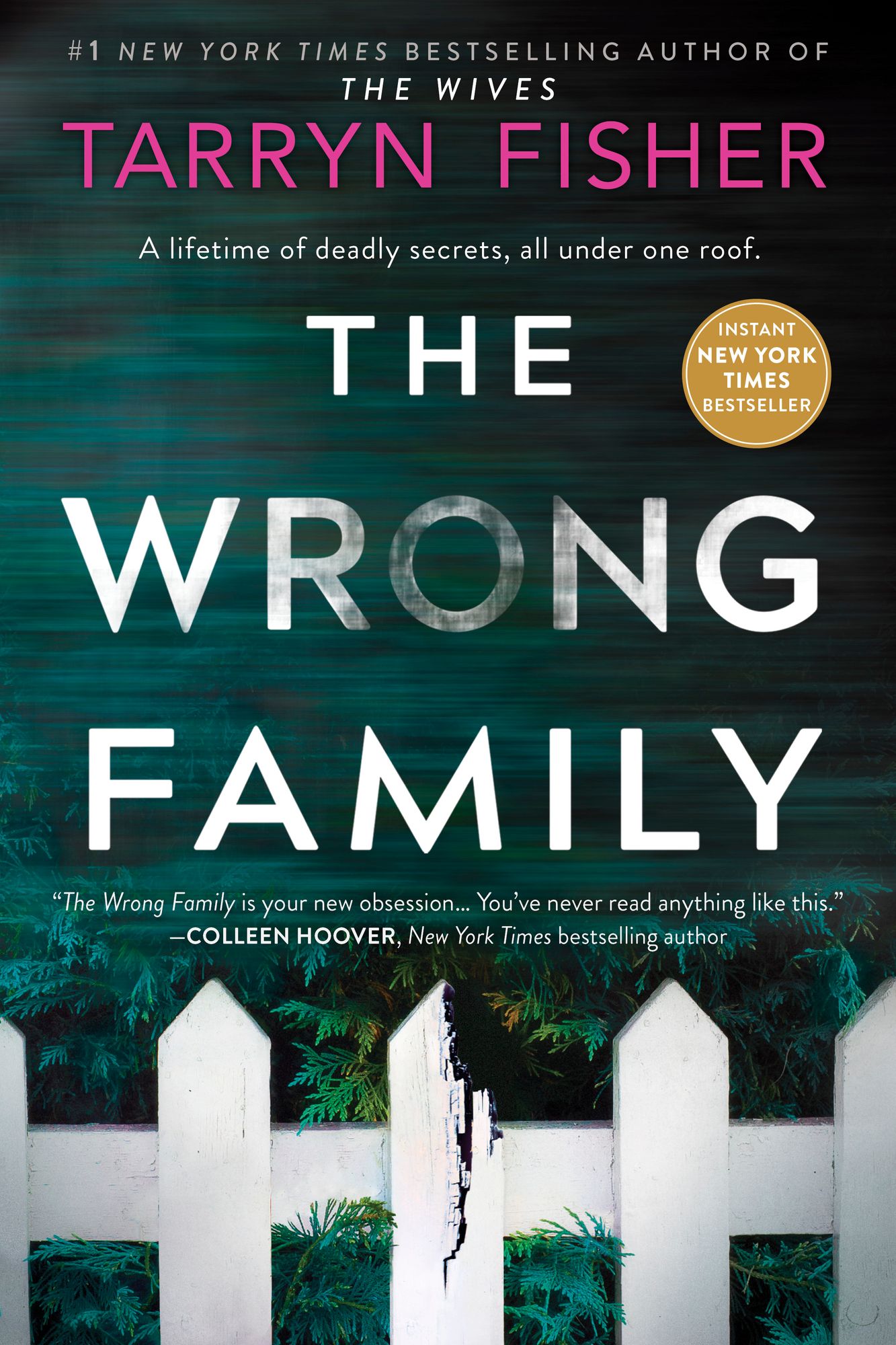 Have you ever been wrong about someone?
Juno was wrong about Winnie Crouch.
Before moving in with the Crouch family, Juno thought Winnie and her husband, Nigel, had the perfect marriage, the perfect son—the perfect life. Only now that she's living in their beautiful house, she sees the cracks in the crumbling facade are too deep to ignore.
Still, she isn't one to judge. After her grim diagnosis, the retired therapist simply wants a place to live out the rest of her days in peace. But that peace is shattered the day Juno overhears a chilling conversation between Winnie and Nigel…
She shouldn't get involved.
She really shouldn't.
But this could be her chance to make a few things right.
Because if you thought Juno didn't have a secret of her own, then you were wrong about her, too.

From the wickedly dark mind of bestselling author Tarryn Fisher, The Wrong Family is a taut new thriller that's riddled with twists in all the right places.
Available at:
Amazon | Barnes & Noble | Google Play | Kobo | Apple Books | Indiebound | Indigo | Audible | Goodreads
So, how many of those items did you buy? #SorryNotSorry to your wallet. If you want to find more titles like these ones, head over to our Holiday Page! You won't be disappointed.

Tell us in the comments what did TikTok make you buy?