So you think you can be an bookstagram influencer? Well you can! In today's world, anyone has the ability to build a successful platform to talk about all the books you love on. While the hard part may be growing your following, having gorgeous photos will bring all the followers to your page. Here are some of the tips I have for taking the perfect bookstagram shot.
Have a good setup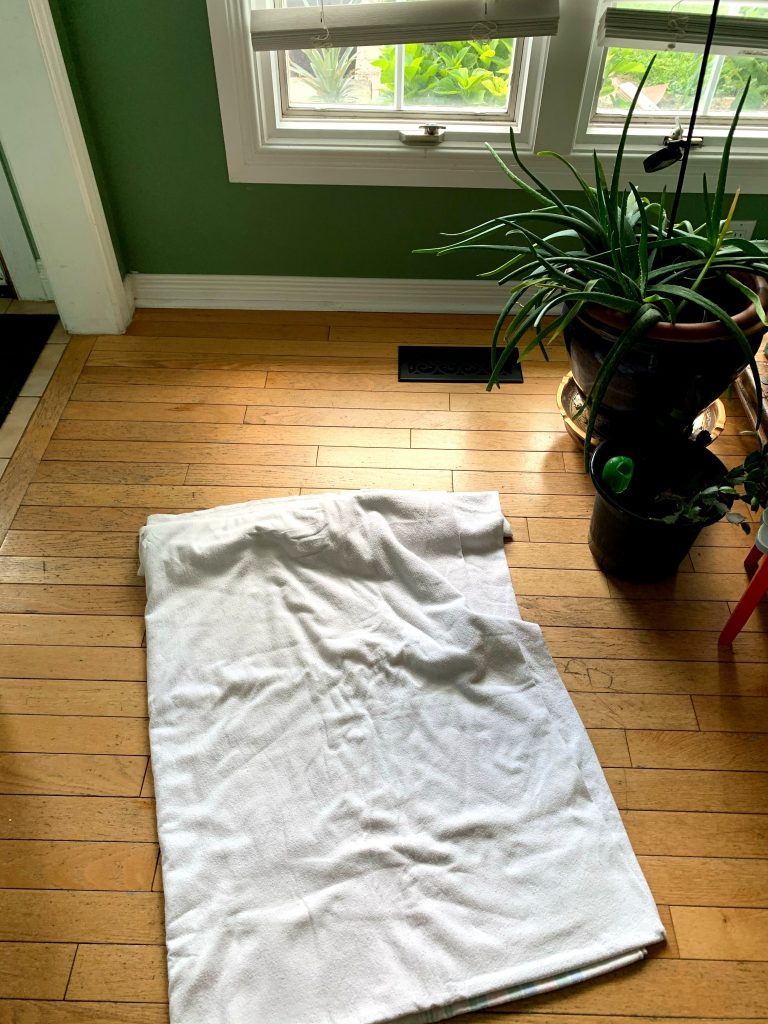 This is the most important thing you should have (besides having a camera and the book you're taking a picture of). I like to start off by finding the best lighting, and chances are that will be directly in front of a window.
For the background, I like to base it off what the vibe in the book is and match it. If you're going for cozy, you would have lots of plush surfaces like a blanket or bed; a more modern look might be on a marble table top. Another option is to buy cheap poster board with different patterns. We often use these at our office for quick photos.
Use props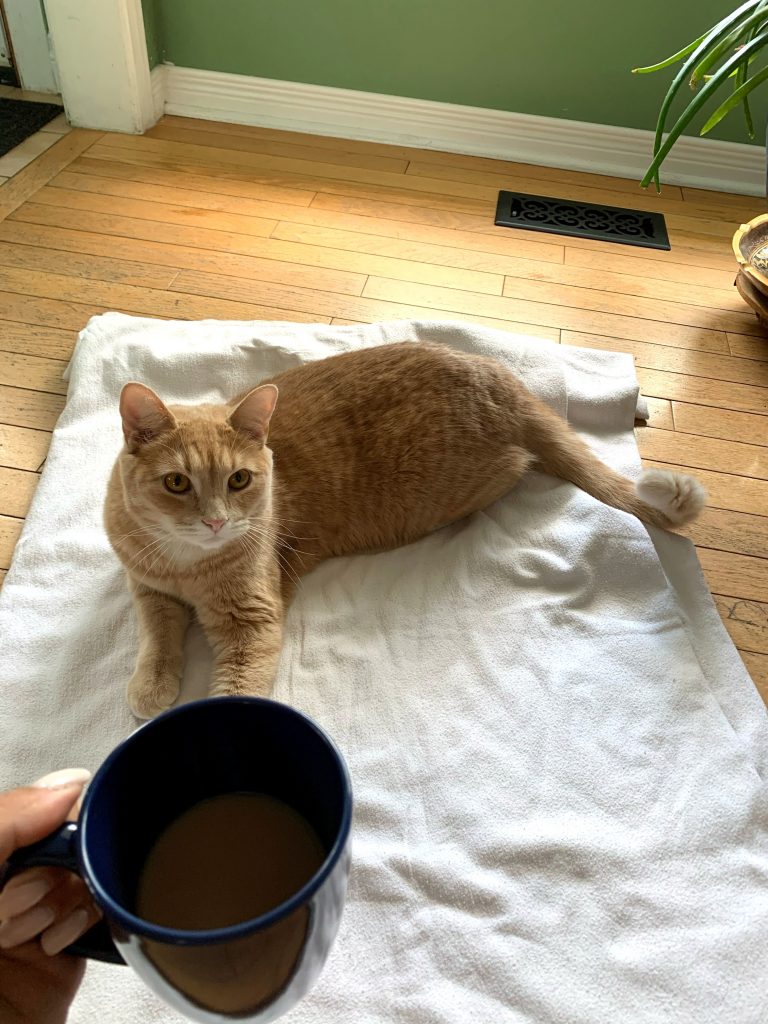 Literally anything can be used as a prop. The most common: a mug full of your favorite hot beverage! I don't know about you, but I have enough mugs to use in every photo for a month and never repeat. A bonus to this is after the photo shoot, you can sit back and enjoy!
My personal favorite prop is a pet because almost everyone loves to see pets in pictures. Now, this is not for the faint of heart. If you've ever tried taking a photo of your pet, you'll understand how difficult this is. Now just imagine having to get them to pose with a book. I wish you luck!
Plants also add great dimension and life to a photo. I enjoy taking flatlays with plants, especially leafy ones. The key is to focus on the book but still make sure the plant can be seen, even if it is blurry. It looks very artsy!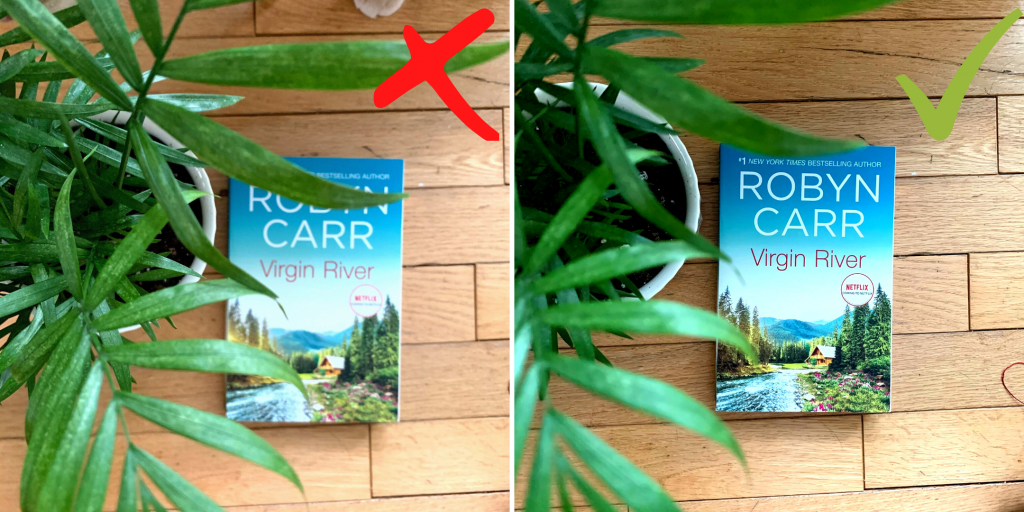 TIP: Use whatever you can find around the house! Head down to the basement and get creative!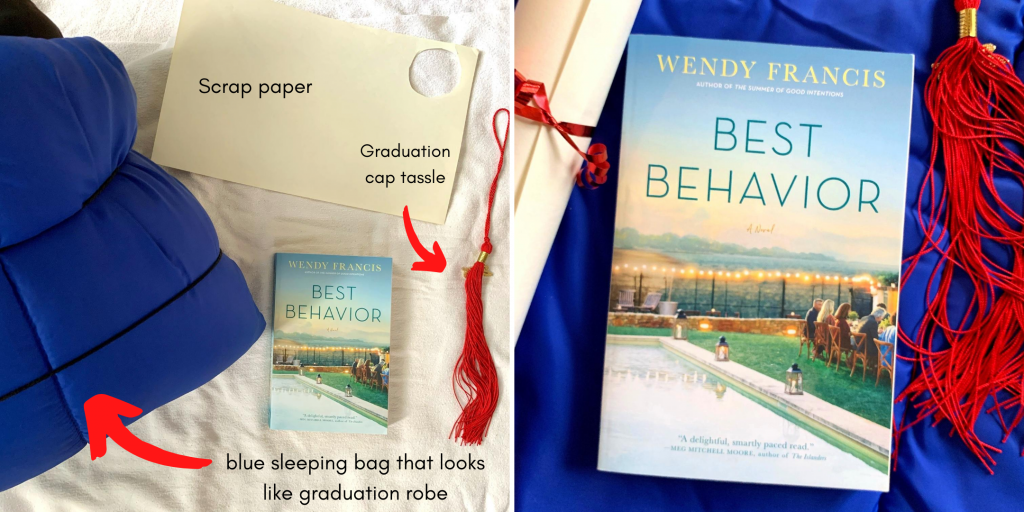 Be your own model
A great way to change up the way that your grid looks is by taking photos at different angles and even including people. I pride myself on having fantastic nails all the time so this one is easy for me! Take a photo of the book, but with your hand holding it (as seen below). Quickly swipe on some nail polish and you're ready to go!
Confession: I am guilty of painting only my thumbnail for photos. I have also painted each hand a different color on my photo shoot days to make it look like it wasn't taken at the same time.
If you aren't camera shy and happen to be having a good hair day, pose with the book! A common pose is to hold the book in front of your face if you don't want to be seen. Get creative!
Edit
The final step to any photo is a good edit. Let's face it; we all edit our photos. I don't do anything crazy when editing, I stick to brightening the photo and adding contrast. I use VSCO Cam for the majority of my editing, it's very easy and user friendly! If a photo is too yellow or blue, I'll change the temperature/white balance of the photo to even it out. It's all about personal preferences and what you think the photo needs!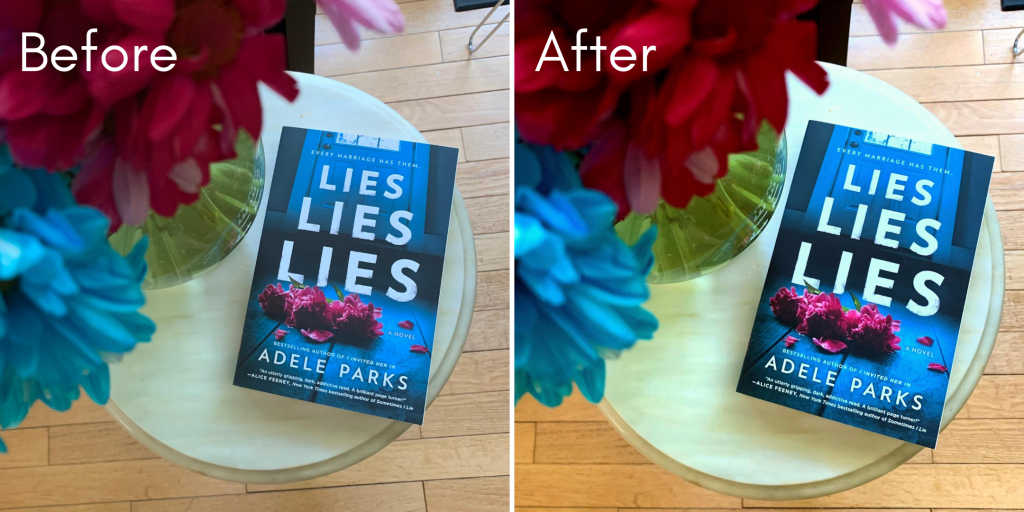 Remember: Practice Makes Perfect
When you first get started on your bookstagram account, it will be a huge learning curve! You're no longer posting just for your friends and family but a larger community, who are incredibly supportive! If you feel like you're off to a rough start, just know that we've all been there. Don't be afraid to try new things and to grow. Look at what other bookstagrammers are doing, start a Pinterest book-spiration board.
Taking your own bookstagram photo? Don't forget to tag us!