It's that time of the year! The birds are chirping, the snow is melting, flowers are poking their way through – it's glorious. This also means that it's the time of year for Spring Break! Whether you are staying at home or traveling somewhere, we have five amazing book recommendations that are worth the extra pound on your shelf or in your carry on 😉.
COUNTING DOWN WITH YOU BY TASHIE BHUIYAN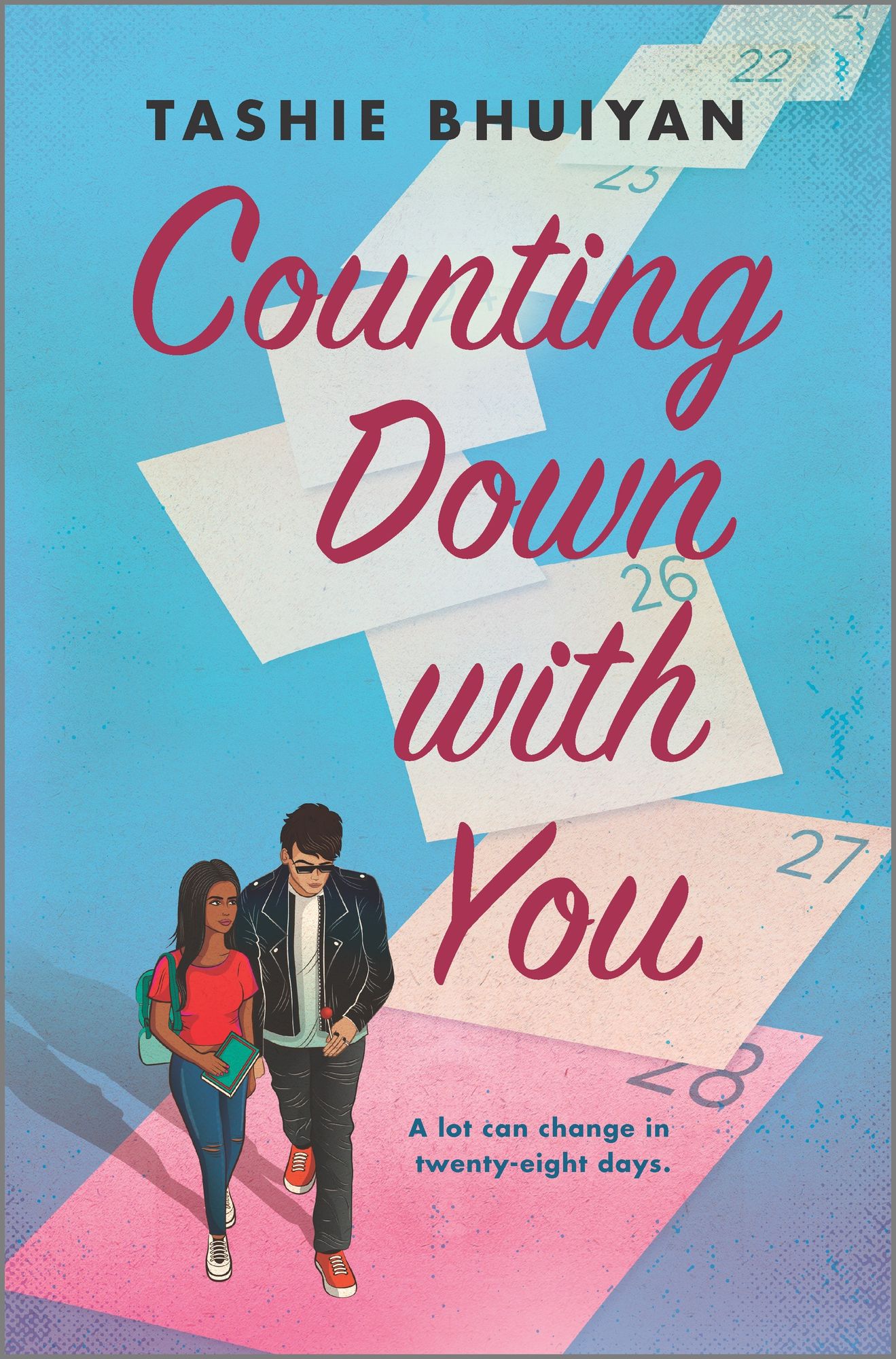 "A witty, romantic, deeply insightful debut." —Emma Lord, author of Tweet Cute

In this sparkling and romantic YA debut, a reserved Bangladeshi teenager has twenty-eight days to make the biggest decision of her life after agreeing to fake date her school's resident bad boy.

How do you make one month last a lifetime?
Karina Ahmed has a plan. Keep her head down, get through high school without a fuss, and follow her parents' rules—even if it means sacrificing her dreams. When her parents go abroad to Bangladesh for four weeks, Karina expects some peace and quiet. Instead, one simple lie unravels everything.
Karina is my girlfriend.
Tutoring the school's resident bad boy was already crossing a line. Pretending to date him? Out of the question. But Ace Clyde does everything right—he brings her coffee in the mornings, impresses her friends without trying, and even promises to buy her a dozen books (a week) if she goes along with his fake-dating facade. Though Karina agrees, she can't help but start counting down the days until her parents come back.
T-minus twenty-eight days until everything returns to normal—but what if Karina no longer wants it to?
"Hand to fans of Netflix hit Never Have I Ever." —Booklist
Available at:
Amazon | Barnes & Noble | Google Play | Kobo | Apple Books | Indiebound | Indigo | Audible | Goodreads
Don't Read The Comments by Eric Smith
In this charming novel by Eric Smith, two teen gamers find their virtual worlds—and blossoming romance—invaded by the real-world issues of trolling and doxing in the gaming community.
We all need a place to escape the real world. For Divya and Aaron, it's the world of online gaming. While Divya trades her rising-star status for sponsorships to help her struggling single mom pay rent, Aaron plays as a way to fuel his own dreams of becoming a game developer—and as a way to disappear when his mom starts talking about medical school.
After a chance online meeting, the pair decides to team up. But they soon find themselves the targets of a group of internet trolls, who begin launching a real-world doxxing campaign, threatening Aaron's dream and Divya's actual life. They think they can drive her out of the game, but Divya's whole world is on the line…
And she isn't going down without a fight.
Available at:
Amazon | Barnes & Noble | Google Play | Kobo | Apple Books | Indiebound | Indigo | Audible | Goodreads
THE RIGHT SIDE OF RECKLESS BY WHITNEY D. GRANDISON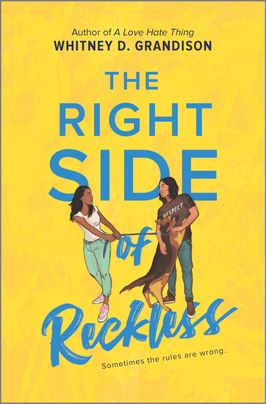 They were supposed to ignore each other and respect that fine line between them…
Guillermo Lozano is getting a fresh start. New town, new school, and no more reckless behavior. He's done his time, and now he needs to right his wrongs. But when his work at the local community center throws him into the path of the one girl who is off-limits, friendship sparks…and maybe more.
Regan London needs a fresh perspective. The pressure to stay in her "perfect" relationship and be the good girl all the time has worn her down. But when the walls start to cave in and she finds unexpected understanding from the boy her parents warned about, she can't ignore her feelings anymore.
The disapproval is instant. Being together might just get Guillermo sent away. But when it comes to the heart, sometimes you have to break the rules and be a little bit reckless…
Available at:
Amazon | Barnes & Noble | Google Play | Kobo | Apple Books | Indiebound | Indigo | Goodreads
29 Dates by Melissa de la Cruz
How many dates will it take to find The One?

Jisu's traditional South Korean parents believe working with Seoul's premier matchmaker will ensure their daughter's success. Jisu wants to figure out her own dreams, but she compromises by going on the recommended dates in the meantime to please her parents. When she flubs a test and then skips out on a date to spend time with friends, her fed-up parents ship her off to a private school in San Francisco, where she'll shine academically—and be set up on more dates!
Just as she starts to feel comfortable in her new surroundings, attention from two very different boys sends Jisu into a tailspin of soul-searching. As she discovers her passion for photography, she begins to wonder if she even wants to find The One. And what if her One isn't parent and matchmaker approved?
Available at:
Amazon | Barnes & Noble | Google Play | Kobo | Apple Books | Indiebound | Indigo | Goodreads
BREATH LIKE WATER BY ANNA JARZAB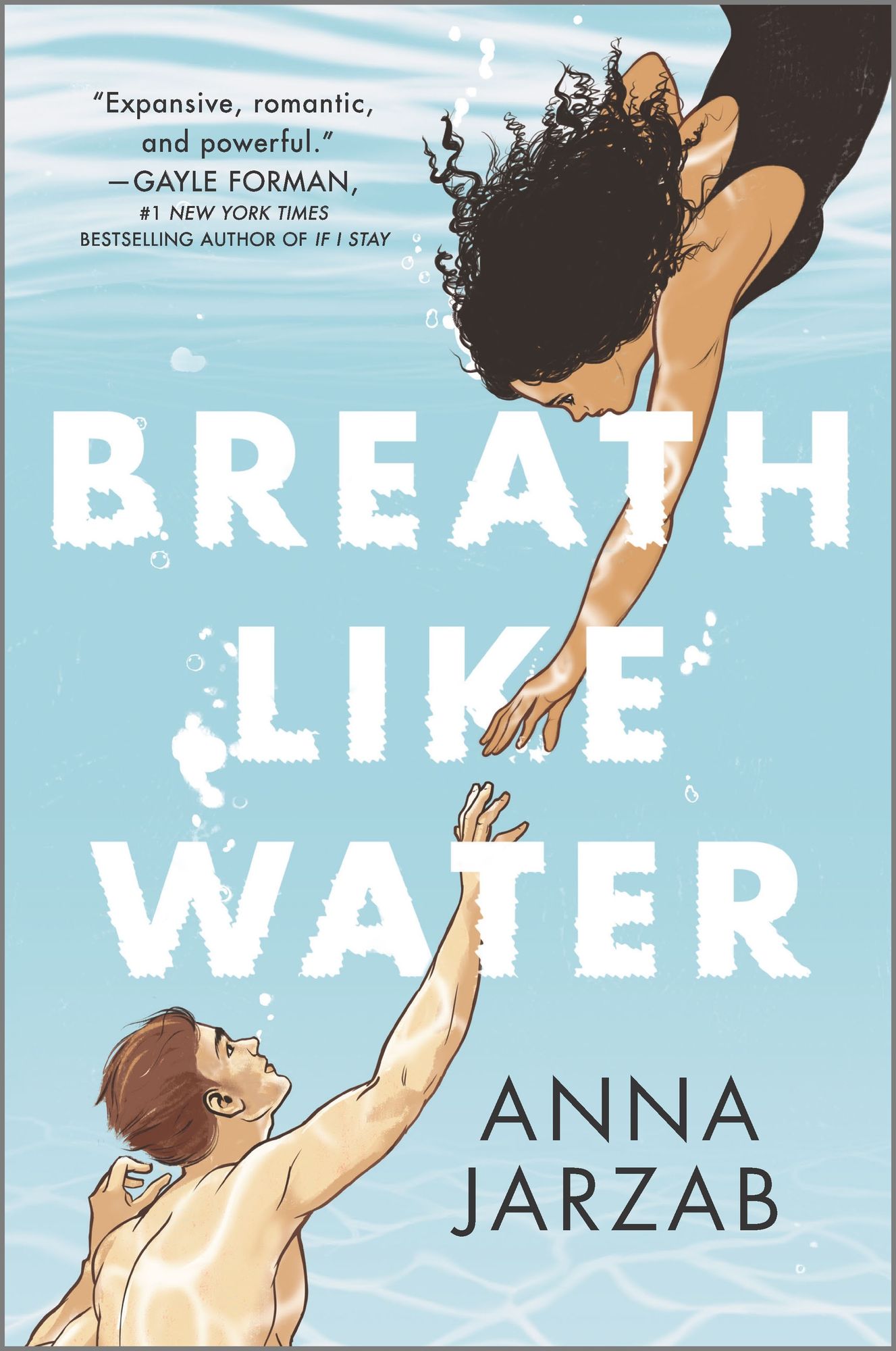 "Expansive, romantic, and powerful." —Gayle Forman, #1 New York Times bestselling author of If I Stay and I Have Lost My Way
Susannah Ramos has always loved the water. A swimmer whose early talent made her a world champion, Susannah was poised for greatness in a sport that demands so much of its young. But an inexplicable slowdown has put her dream in jeopardy, and Susannah is fighting to keep her career afloat when two important people enter her life: a new coach with a revolutionary training strategy, and a charming fellow swimmer named Harry Matthews.
As Susannah begins her long and painful climb back to the top, her friendship with Harry blossoms into passionate and supportive love. But Harry is facing challenges of his own, and even as their bond draws them closer together, other forces work to tear them apart. As she struggles to balance her needs with those of the people who matter most to her, Susannah will learn the cost—and the beauty—of trying to achieve something extraordinary.
Available at:
Amazon | Barnes & Noble | Google Play | Kobo | Apple Books | Indiebound | Indigo | Goodreads
Be honest… does your cart have 5 books in it now? 🙈 We'd apologize but, your spring break is going to be amazing now, so really, it's a win-win. Comment which books you snagged below! Happy Reading!