Calling all thrill-seekers! Sometimes life itself is frightening, so why not escape into a fictional world that's a lot scarier! These 6 thrillers still have us reeling and we need to discuss with someone. So run to your nearest bookstore so we can chat in the comments below!
Never Coming Home by Hannah Mary McKinnon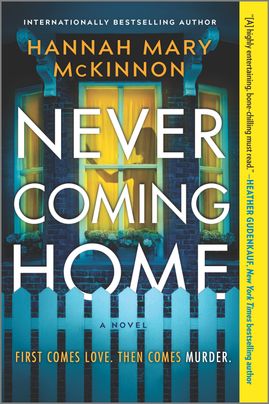 First comes love. Then comes murder.
Lucas Forester didn't hate his wife. Michelle was brilliant, sophisticated and beautiful. Sure, she had extravagant spending habits, that petty attitude, a total disregard for anyone below her status. But she also had a lot to offer. Most notably: wealth that only the one percent could comprehend.
For years, Lucas has been honing a flawless plan to inherit Michelle's fortune. Unfortunately, it involves taking a hit out on her.
Every track is covered, no trace left behind, and now Lucas plays the grieving husband so well he deserves an award. But when a shocking photo and cryptic note show up on his doorstep, Lucas goes from hunter to prey.
Someone is on to him. And they're closing in.
Told with dark wit and a sharply feminist sensibility, Never Coming Home is a terrifying tale of duplicity that will have you side-eyeing your spouse as you dash to the breathtaking end.
Available at:
Amazon | Barnes & Noble | Google Play | Kobo | Apple Books | Indiebound | Indigo | Audible | Goodreads
An Honest Lie by Tarryn Fisher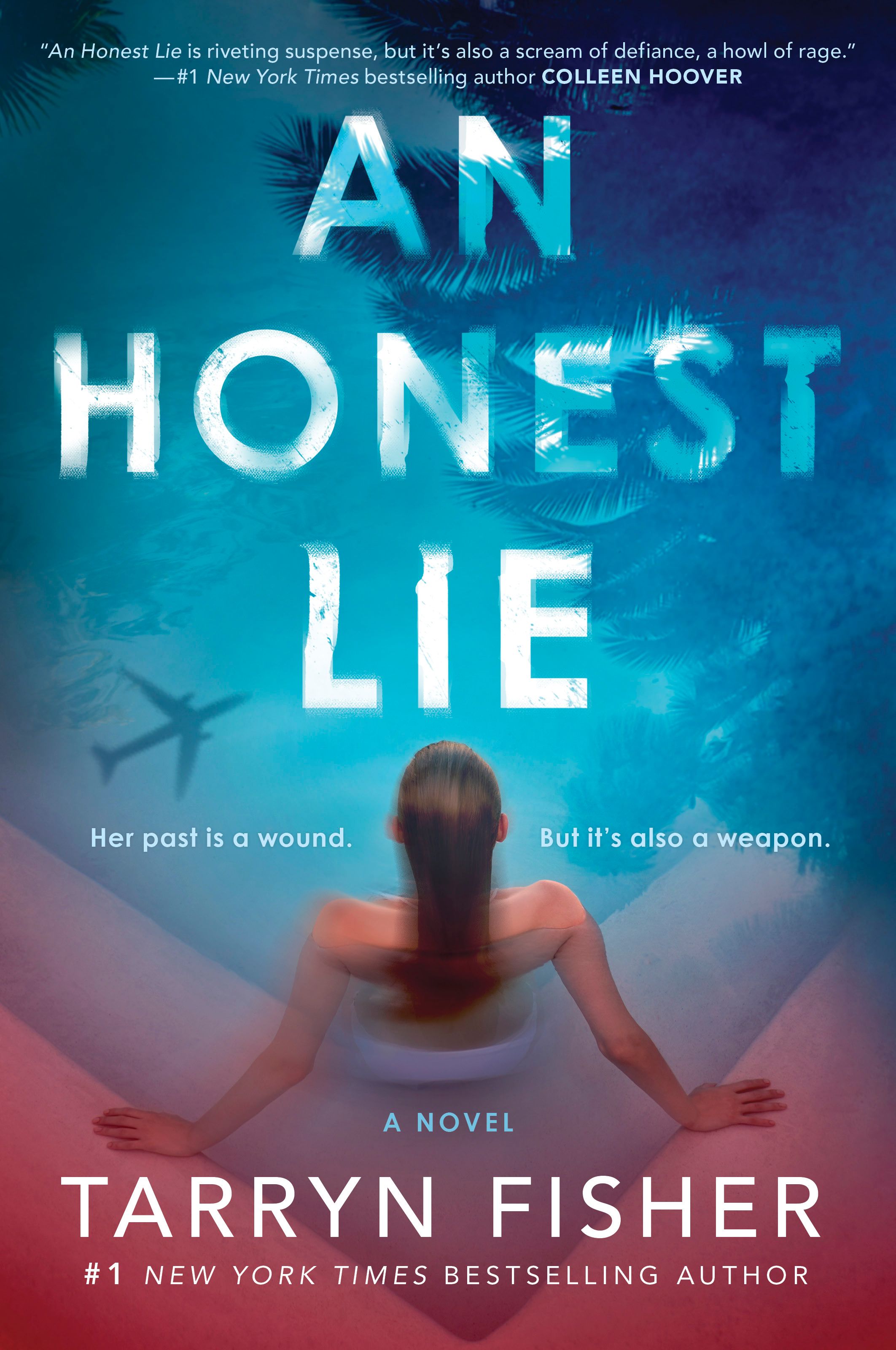 "I'm going to kill her. You'd better come if you want to save her."

Lorraine—"Rainy"—lives at the top of Tiger Mountain. Remote, moody, cloistered in pine trees and fog, it's a sanctuary, a new life. She can hide from the disturbing past she wants to forget.

If she's allowed to.

When Rainy reluctantly agrees to a girls' weekend in Vegas, she's prepared for an exhausting parade of shots and slot machines. But after a wild night, her friend Braithe doesn't come back to the hotel room.

And then Rainy gets the text message, sent from Braithe's phone: someone has her. But Rainy is who they really want, and Rainy knows why.

What follows is a twisted, shocking journey on the knife-edge of life and death. If she wants to save Braithe—and herself—the only way is to step back into the past.

This seething, gut-punch of a thriller can only have sprung from the fiendish brain of Tarryn Fisher, one of the most cunning writers of our time.
Available at:
Amazon | Barnes & Noble | Google Play | Kobo | Apple Books | Indiebound | Indigo | Audible | Goodreads
Out Of Her Depth by Lizzy Barber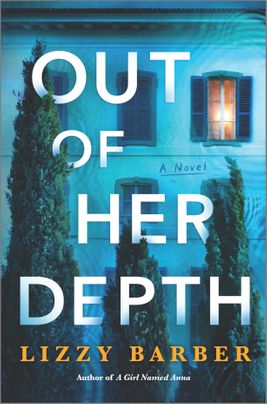 There are summers that will change your life.
There are summers that may end it.
In the lush green hills beyond Florence sits the Villa Medici—a graceful pensione surrounded by manicured gardens. Rachel, a college student from an unfashionable London suburb, can't believe her luck in landing a summer job here. Especially when she's drawn into a circle of privileged young sophisticates, including her glamorous coworker Diana, who promises to help Rachel win the affections of handsome, confident Sebastian.
But as champagne flows and rivalries fester in the Tuscan countryside, Rachel realizes that Diana has motivations of her own. Adrift in a world of backstabbing and bed-hopping, lavish parties and easy betrayal, Rachel feels the stakes rising along with the temperature until, one night, something snaps. Someone dies. And nothing will ever be the same…
In this atmospheric thriller set in sun-drenched Tuscany, Lizzy Barber weaves a deadly web of manipulation and desire that will keep readers enthralled until the breathtaking last page.
Available at:
Amazon | Barnes & Noble | Google Play | Kobo | Apple Books | Indiebound | Indigo | Audible | Goodreads
On A Quiet Street by Seraphina Nova Glass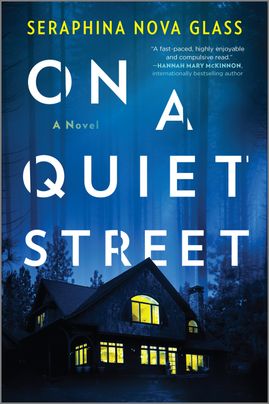 The perfect neighborhood can be the perfect place to hide…
Who wouldn't want to live in Brighton Hills? This exclusive community on the Oregon coast is the perfect mix of luxury and natural beauty. Stunning houses nestle beneath mighty Douglas firs, and lush backyards roll down to the lakefront. It's the kind of place where neighbors look out for one another. Sometimes a little too closely…
Cora thinks her husband, Finn, is cheating—she just needs to catch him in the act. That's where Paige comes in. Paige lost her son to a hit-and-run last year, and she's drowning in the kind of grief that makes people do reckless things like spying on the locals, searching for proof that her son's death was no accident…and agreeing to Cora's plan to reveal what kind of man Finn really is. All the while, their reclusive new neighbor, Georgia, is acting more strangely every day. But what could such a lovely young mother possibly be hiding?
Available at:
Amazon | Barnes & Noble | Google Play | Kobo | Apple Books | Indiebound | Indigo | Audible | Goodreads
Sound Of Darkness by Heather Graham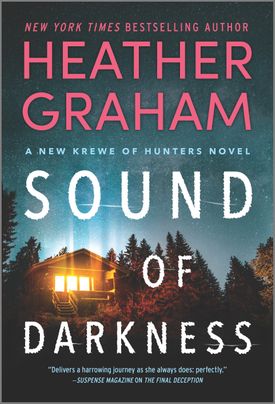 The cries of the dead are deafening
Women are being taken in Virginia, and FBI agent Mark Gallagher is determined to put a stop to it. Certain he's closing in on the killer known as The Embracer, Mark is less than thrilled when he's partnered with rookie agent Colleen Law, worried she's a liability when there's so much at stake.
But like everyone in the Krewe of Hunters, Colleen has talents that extend beyond the usual investigative toolbox. She can hear the voices of the victims in her head, and they're telling her she and Mark are near to uncovering the truth.
When Mark's prime suspect takes a liking to Colleen, he's surprisingly protective of his new partner, even as he admits her connection to the victims is key. But tense interrogations turn dangerously personal when someone close to Colleen goes missing, luring the agents deep into the shadows of wooded rural Virginia, where nobody can hear them scream.
Available at:
Amazon | Barnes & Noble | Google Play | Kobo | Apple Books | Indiebound | Indigo | Audible | Goodreads
Point Last Seen by Christina Dodd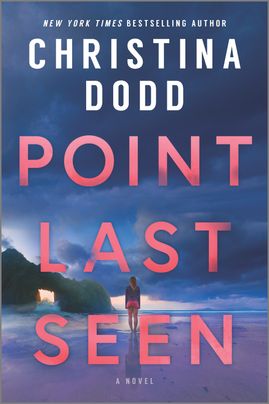 Perfect for fans of Lisa Jewell, Karin Slaughter and Sandra Brown, New York Times bestselling author Christina Dodd's all-new thriller, POINT LAST SEEN, will have readers keeping the lights on all night.
When Adam Ramsdell pulls Elle's half-frozen body from the surf on a lonely California beach, she has no memory of what her full name is and how she got those bruises ringing her throat.
Elle finds refuge in Adam's home on the edge of Gothic, a remote village located between the steep lonely mountains and the raging Pacific Ocean. As flashes of her memory return, Elle faces a terrible truth—buried in her mind lurks a secret so dark it could get her killed.
Everyone in Gothic seems to hide a dark past. Even Adam knows more than he will admit. Until Elle can unravel the truth, she doesn't know who to trust, when to run and who else might be hurt when the killer who stalks her nightmares appears to finish what he started…
Available at:
Amazon | Barnes & Noble | Google Play | Kobo | Apple Books | Indiebound | Indigo | Audible | Goodreads
Scared yet? I know our shelf integrity is…but our TBR just got a lot happier!