One of the best things about a new year is all the new opportunities you have in front of you. There is a whole host of new books and new authors just waiting to be discovered. We've rounded up a few key debut authors who have their first books publishing in 2022 that you'll want to keep your eye out for. You heard it here first!
Love at First Spite by Anna E. Collins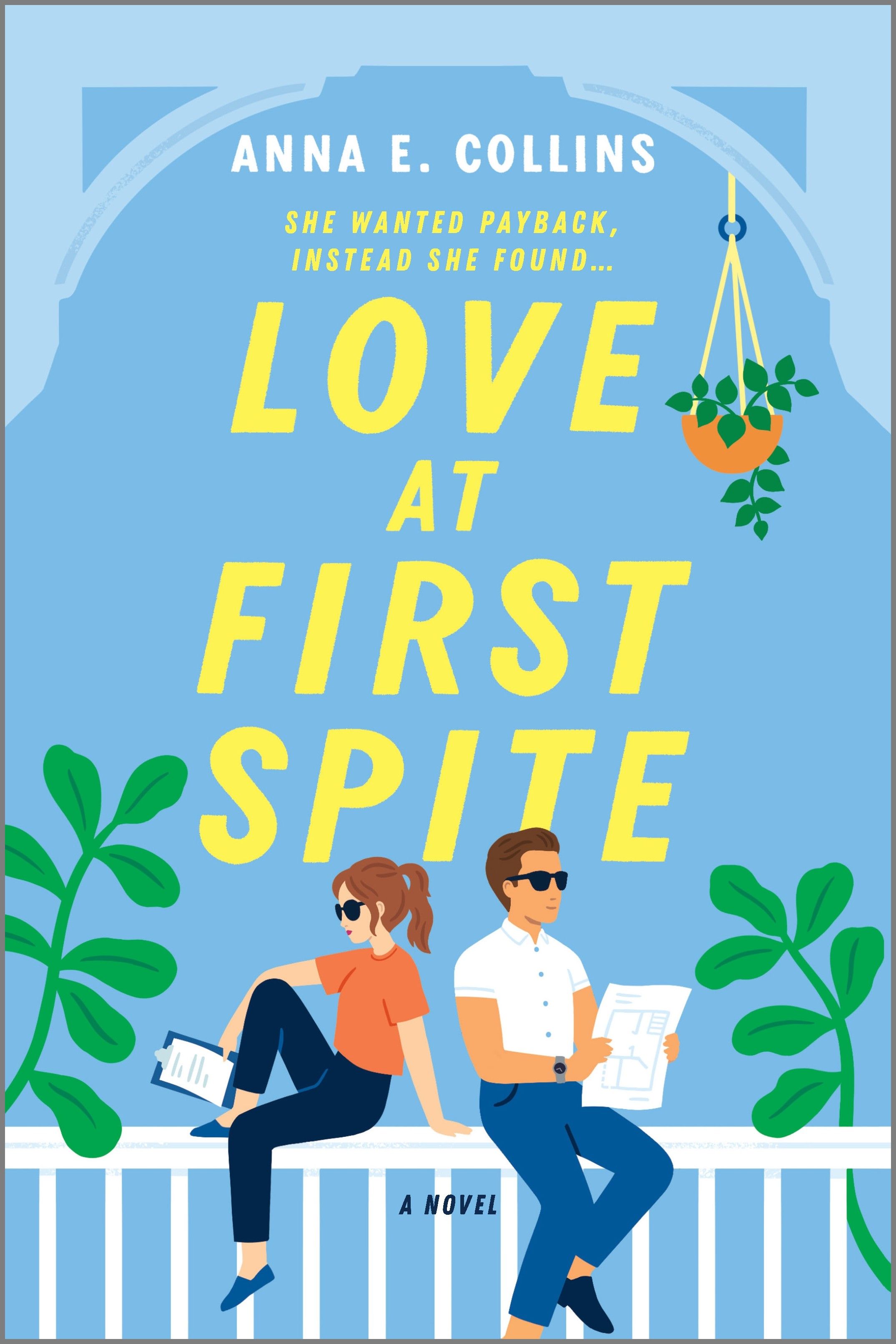 Falling in love is the ultimate payback in this delightful, breezy romcom about an interior designer who teams up with an enigmatic architect at her firm to get revenge on her ex the only way she knows how: by building a spite house next door

"Filled with sizzling chemistry and delicious revenge, Love at First Spite had me smiling from start to finish. This is one debut you don't want to miss!" —Kate Bromley, author of Talk Bookish to Me
They say living well is the best revenge. But sometimes, spreading the misery seems a whole lot more satisfying. That's interior designer Dani Porter's justification for buying the vacant lot next to her ex-fiancé's house…the house they were supposed to live in together, before he cheated on her with their Realtor. Dani plans to build a vacation rental that will a) mess with his view and his peace of mind and b) prove that Dani is not someone to be stepped on. Welcome to project Spite House.
That plan quickly becomes complicated when Dani is forced to team up with Wyatt Montego, the handsome, haughty architect at her firm, and the only person available to draw up blueprints. Wyatt is terse and stern, the kind of man who eats his sandwich with a knife and fork. But as they spend time together on- and off-site, Dani glimpses something deeper beneath that hard veneer, something surprising, vulnerable, and real. And the closer she gets to her goal, the more she wonders if winning revenge could mean losing something infinitely sweeter…
"Rollickingly, fast-paced… Fans of Emily Henry's tales will enjoy Collins' imaginative rom-com." —Booklist

"Wyatt is the perfect grumpy romance hero with a heart of gold. An enemies-to-friends-to-lovers story that's sure to delight rom-com fans." —Kirkus Reviews
Available January 4, 2022:
Amazon | Barnes & Noble | Google Play | Kobo | Apple Books | Indiebound | Indigo | Audible | Goodreads
The Night She Went Missing by Kristen Bird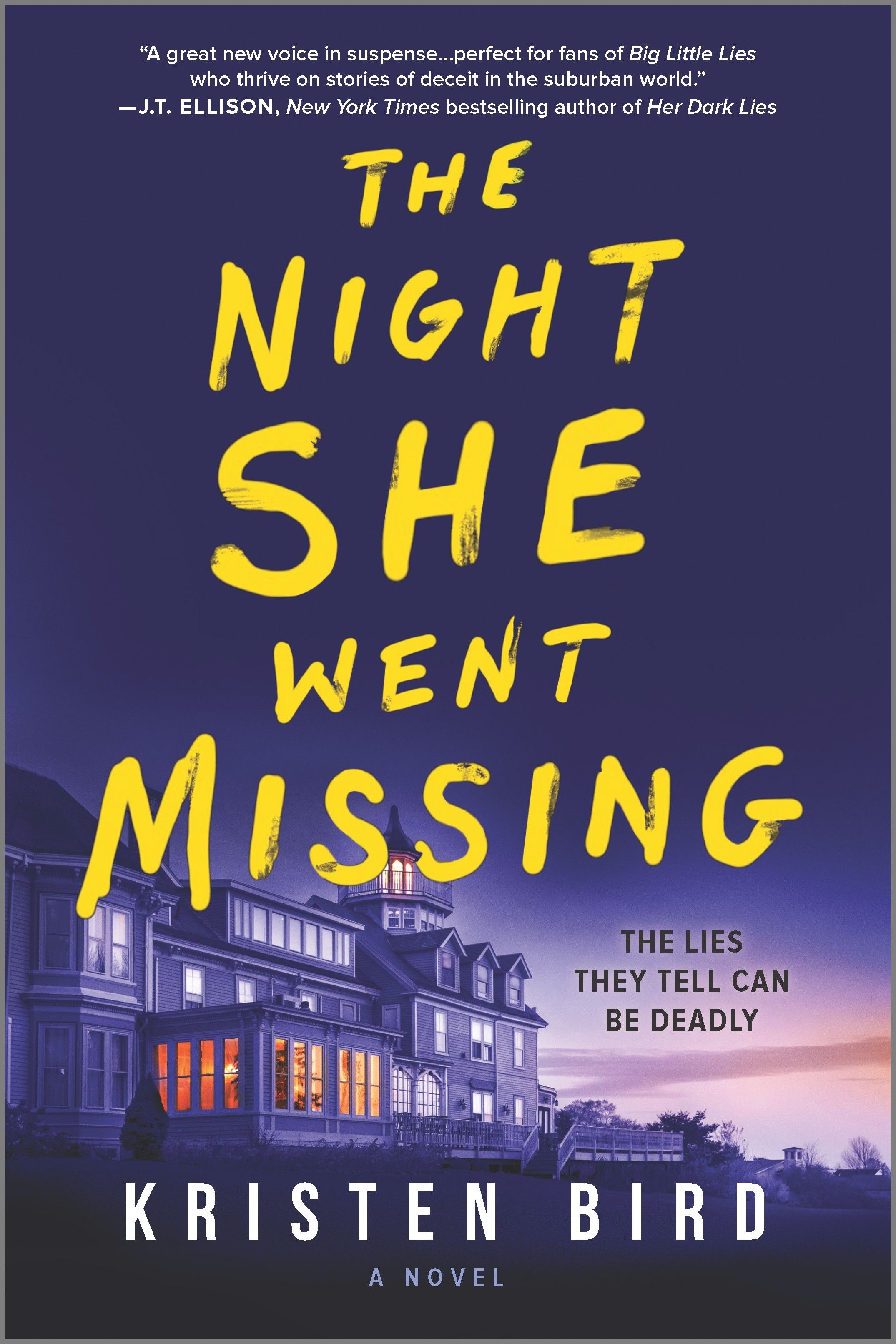 "A great new voice in suspense…Perfect for fans of Big Little Lies who thrive on stories of deceit in the suburban world."—J. T. Ellison, New York Times and USA Today bestselling author of Her Dark Lies

"Pitch perfect suspense…The best debut I've read this year."—Allison Brennan, New York Times bestselling author
An intriguing and twisty domestic suspense about loyalty and deceit in a tight-knit Texas community where parents are known to behave badly and people are not always who they appear to be.
Emily, a popular but bookish prep school senior, goes missing after a night out with friends. She was last seen leaving a party with Alex, a football player with a dubious reputation. But no one is talking.
Now three mothers, Catherine, Leslie and Morgan, friends turned frenemies, have their lives turned upside down as they are forced to look to their own children—and each other's—for answers to questions they don't want to ask.
Each mother is sure she knows who is responsible, but they all have their own secrets to keep and reputations to protect. And the lies they tell themselves and each other may just have the potential to be lethal in this riveting debut.
Available February 8, 2022:
Amazon | Barnes & Noble | Google Play | Kobo | Apple Books | Indiebound | Indigo | Audible | Goodreads
Savvy Sheldon Feels Good as Hell by Taj McCoy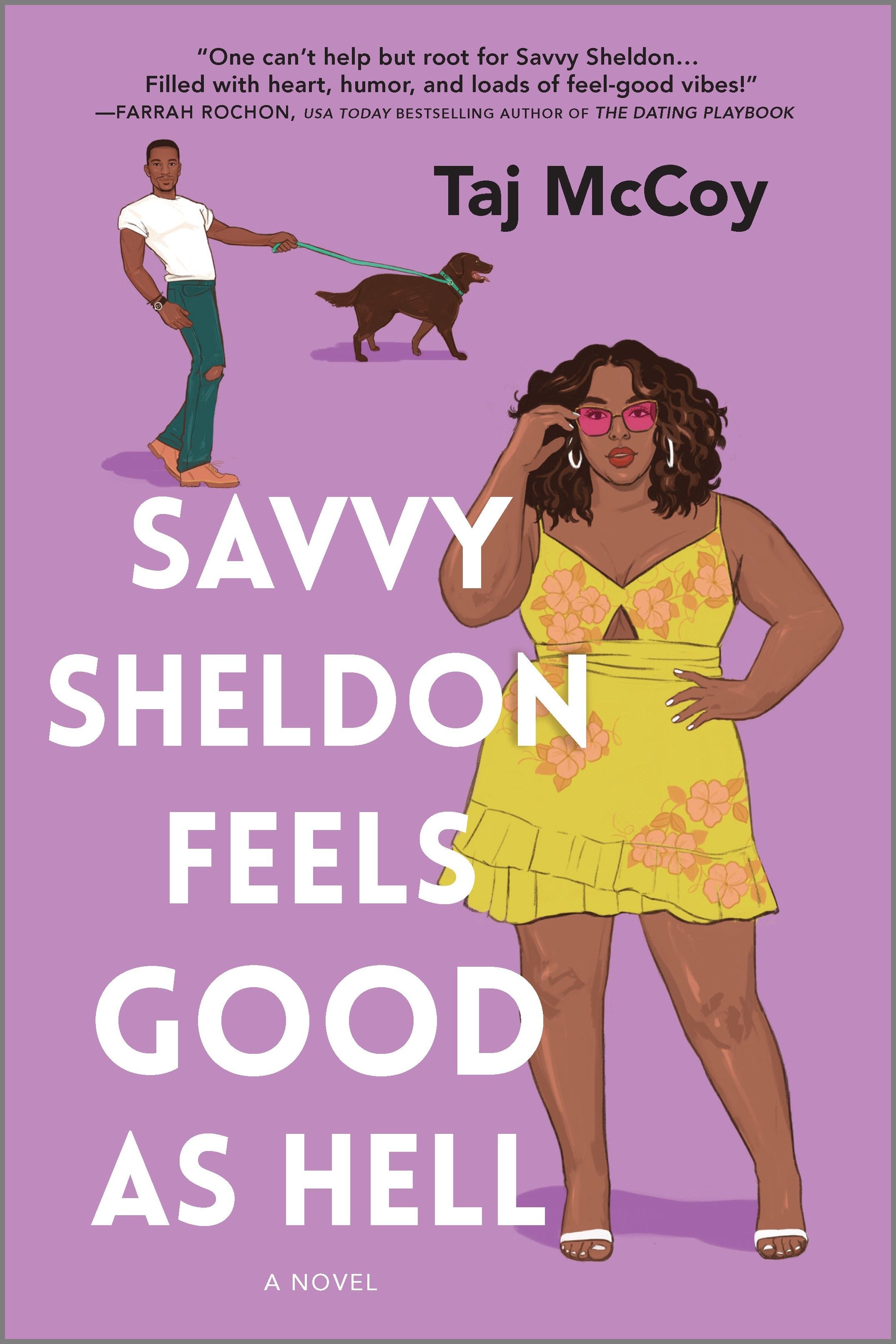 "This feel-good, empowering rom-com will blow you away, guaranteed." —Sarah Smith, author of Simmer Down
A delicious debut rom-com about a plus-size sweetheart who gets a full-life makeover after a brutal breakup—with the help of an irresistible cast of friends and family, a kitchen reno and a devastatingly handsome contractor
Savvy Sheldon spends a lot of time tiptoeing around the cracks in her life: her high-stress and low-thanks job, her clueless boyfriend and the falling-apart kitchen she inherited from her beloved grandma—who taught her how to cook and how to love people by feeding them. But when Savvy's world starts to crash down around her, she knows it's time for some renovations.
Starting from the outside in, Savvy tackles her crumbling kitchen, her relationship with her body, her work–life balance (or lack thereof) and, last but not least, her love life. The only thing that doesn't seem to require effort is her ride-or-die squad of friends. But as any home-reno-show junkie can tell you, something always falls apart during renovations. First, Savvy passes out during hot yoga. Then it turns out that the contractor she hires is the same sexy stranger she unintentionally offended by judging based on appearances. Worst of all, Savvy can't seem to go anywhere without tripping over her ex and his latest "upgrade." Savvy begins to realize that maybe she should've started her renovations the other way around: beginning with how she sees herself before building a love that lasts.
Available March 22, 2022:
Amazon | Barnes & Noble | Google Play | Kobo | Apple Books | Indiebound | Indigo | Audible | Goodreads
Forever Boy by Kate Swenson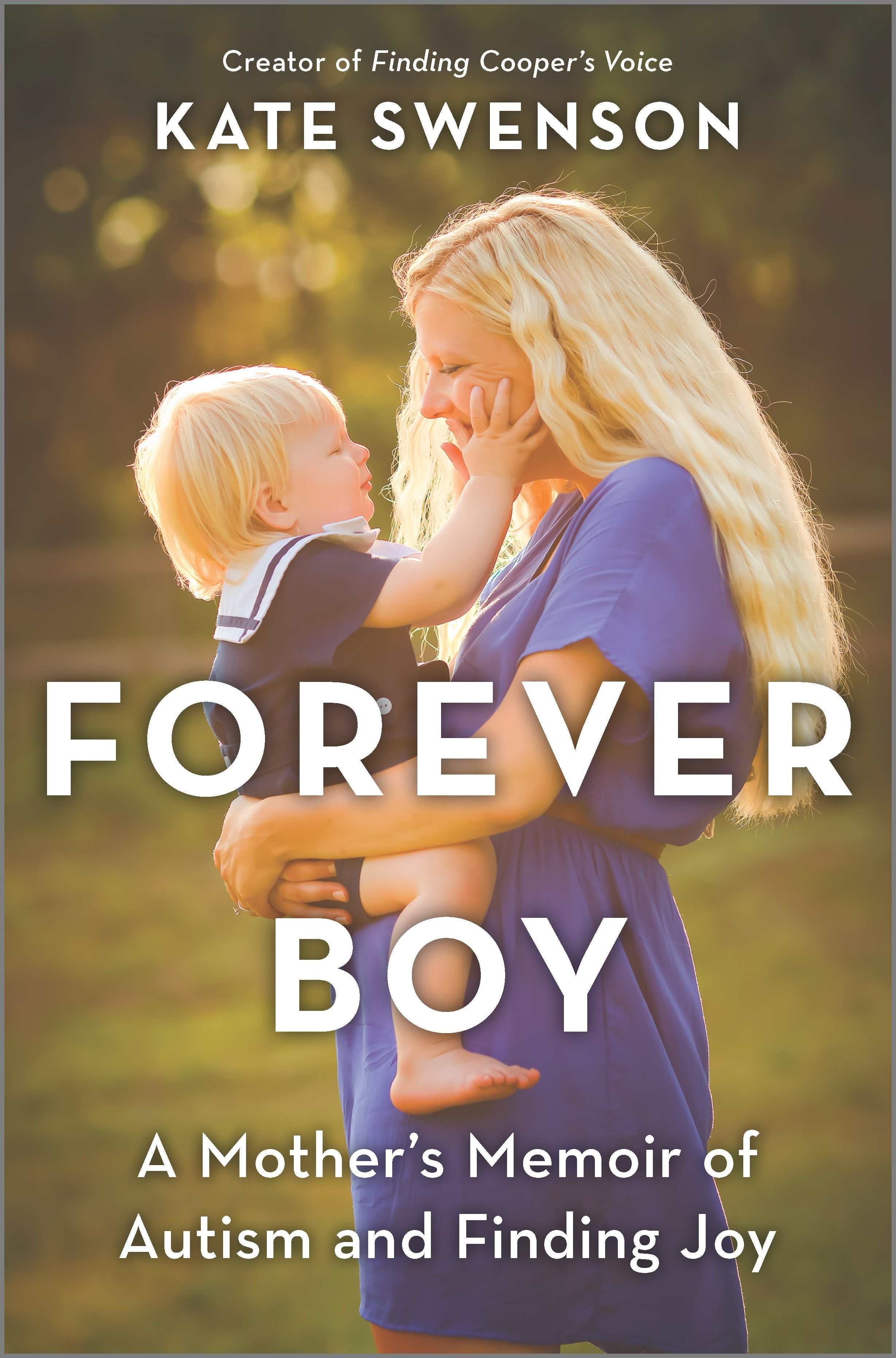 With her popular blog, Finding Cooper's Voice, Kate Swenson has provided hope and comfort for hundreds of thousands of parents of children with Autism. Now, Kate shares her inspiring story in this powerful memoir about motherhood and unconditional love
When Kate Swenson's son Cooper was diagnosed with severe, nonverbal autism, her world stopped. She had always dreamed of having the perfect family life. She hadn't signed up for life as a mother raising a child with a disability.
At first, Kate experienced the grief of broken dreams. Then she felt the frustration and exhaustion of having to fight for your child in a world that is stacked against them. But through hard work, resilience and personal growth, she would come to learn that Cooper wasn't the one who needed to change. She was. And it was this transformation that led Kate to acceptance—and ultimately joy. In Forever Boy, Kate shares her inspiring journey with honesty and compassion, offering solace and hope to others on this path and illuminating the strength and perseverance of mothers.
Available April 5, 2022:
Amazon | Barnes & Noble | Google Play | Kobo | Apple Books | Indiebound | Indigo | Audible | Goodreads
Florida Woman by Deb Rogers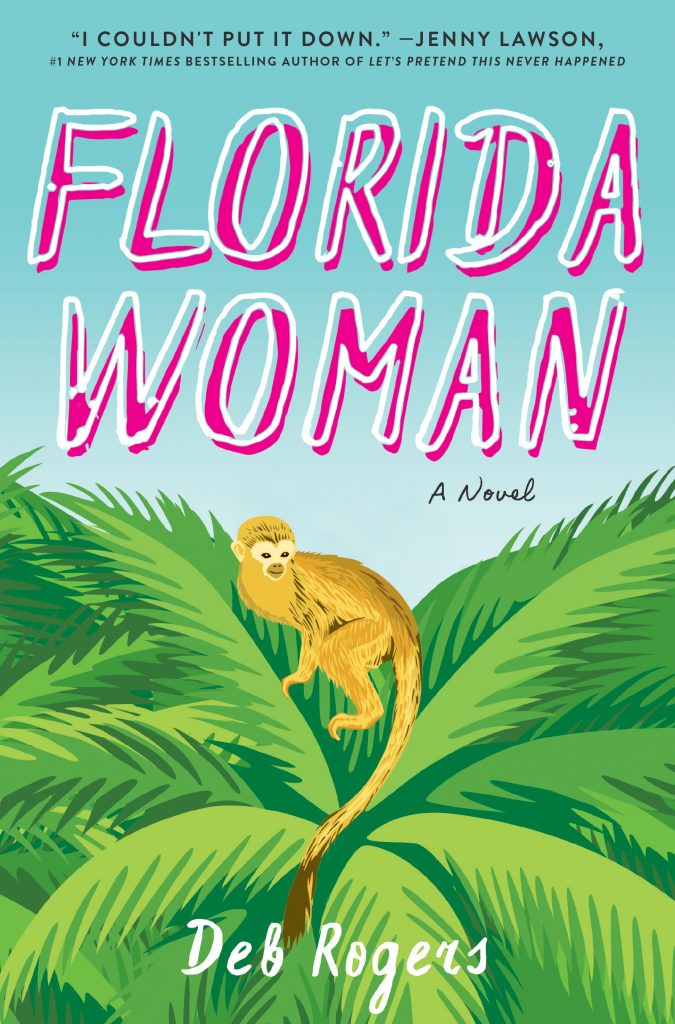 A gleefully dark and entertaining debut for fans of Kevin Wilson and Karen Russell, about one young woman's sensational summer at a Floridian wildlife center for exotic monkeys

Jamie is a Florida Woman. She grew up on the beach, thrives in humidity, has weathered more hurricanes than she can count, and now, after going viral for an outrageous crime she never meant to commit in the first place, she has the requisite headline to her name. But when the chance comes for her to escape viral infamy and imminent jail time by taking a community service placement at Atlas, a shelter for rescued monkeys, it seems like just the fresh start Jamie needs to finally get her life back on track — until it's not.
Something sinister stirs in the palmetto woods surrounding her cabin, and secrets lurk among the three beguiling women who run the shelter and affectionately take Jamie under their wing for the summer. She hears the distant screams of monkeys each night; the staff perform cryptic, lakeside sacrifices to honor Atlas; and the land, which has long been abandoned by citrus farmers and theme park developers alike, now proves to be dangerously, relentlessly untamed.
As Jamie ventures deeper into the offbeat world and rituals of Atlas, her summer is soon set to inspire an even stranger Florida headline than she ever could've imagined.
Available July 5, 2022:
Amazon | Barnes & Noble | Google Play | Kobo | Apple Books | Indiebound | Indigo | Audible | Goodreads
The Truth about Ben and June by Alex Kiester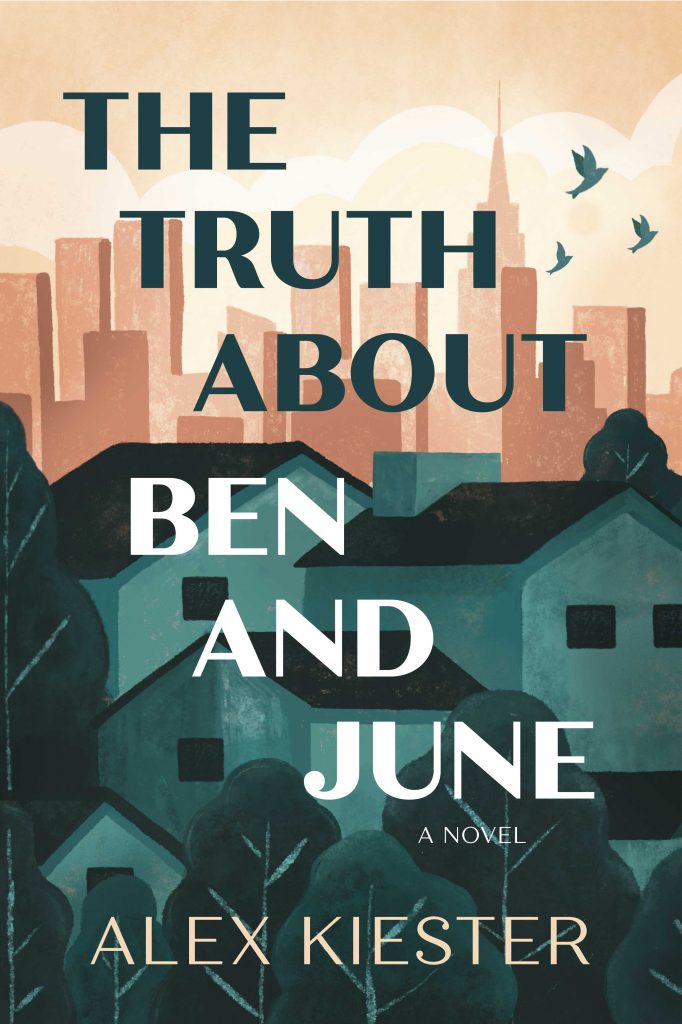 "This powerful novel takes an honest, unflinching look at the challenges of modern parenthood from both sides of a marriage."– Tracey Lange, New York Times bestselling author of We Are the Brennans

A heartfelt debut that explores the complexity of a modern-day marriage when a new mother vanishes one morning and her husband must retrace events of their recent past to bring her home.
Love isn't something that happens to you; it's something you must choose every day.
From the moment Ben and June met in a hospital waiting room on New Year's Eve, their love has seemed fated. Looking back at all the tiny, unlikely decisions that brought them together, it was easy to believe their relationship was special. But now, after several years of marriage, June is struggling as a new mom. At times, she wonders about the life she didn't choose—what might have been if she hadn't given up the lead role in a famous ballet to start a family. Feeling like a bad mom and more alone than ever, she writes to her deceased mother, hoping for a sign of what she should do next.
One morning, Ben wakes to the sound of his baby and quickly realizes that June is gone, along with her suitcase. As Ben attempts to piece together June's disappearance, her new friends mention things he knows nothing about—a mysterious petition, June's falling-out with another mom, her strange fixation on a Greek myth. The more Ben uncovers about June, the more he realizes how little he actually knows her. And now the only way to bring June home is to understand why she left.
Told through alternating perspectives of husband and wife, The Truth About Ben and June is a witty and wise page-turner about life's many crossroads and a heartfelt reminder that we create our own destiny.
Available July 26, 2022:
Amazon | Barnes & Noble | Google Play | Kobo | Apple Books | Indiebound | Indigo | Audible | Goodreads
What book are you most excited about reading? Let us know in the comments!