Here is your friendly reminder that Father's Day is Sunday June 19th! And if you're like us, our fathers always have us stumped as to what to give them. But never fear! We've compiled a list that you know your dads will love – or anyone for that matter!
Don't Cry For Me by Daniel Black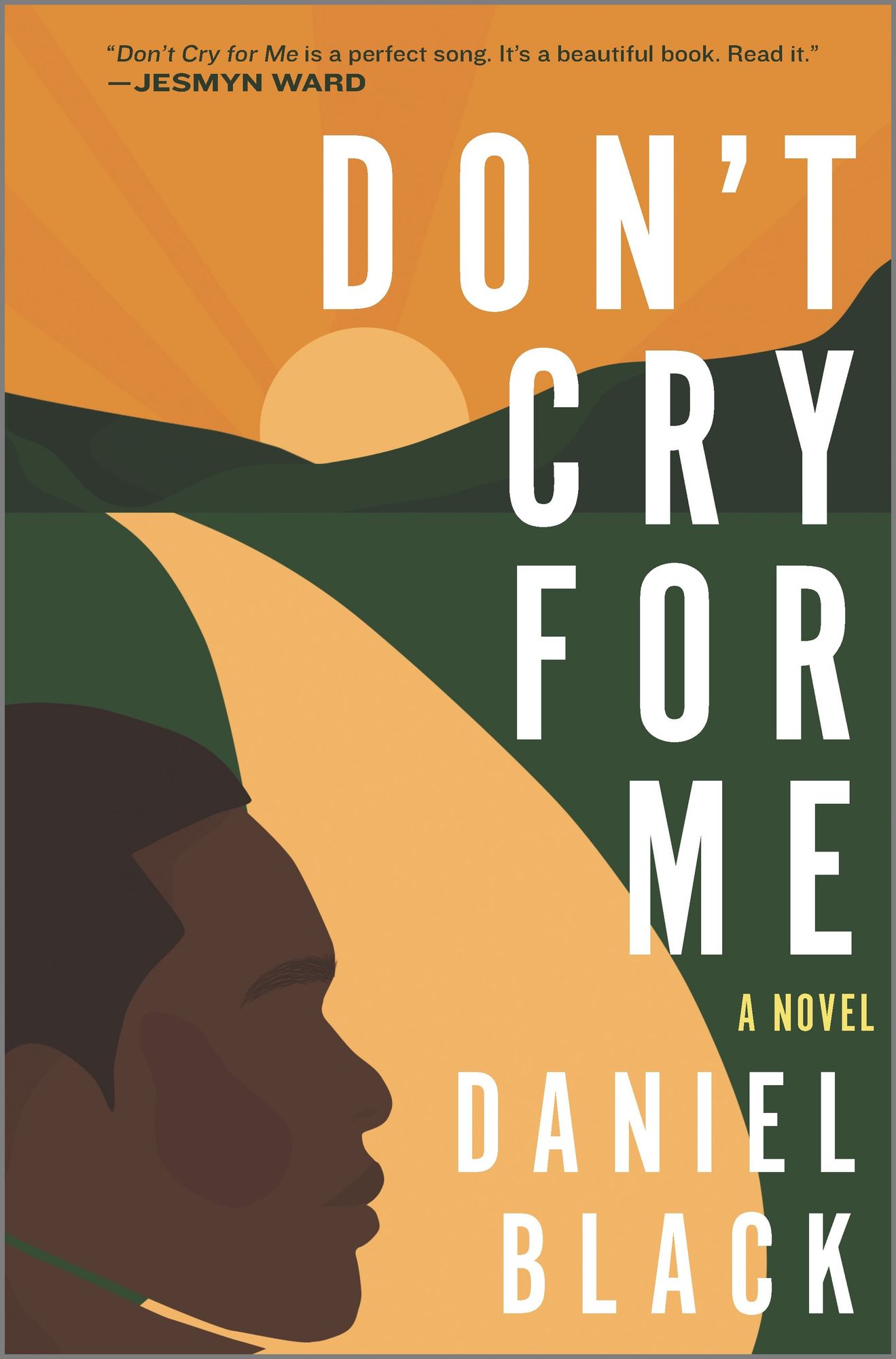 AN ESSENCE MAGAZINE MOST ANTICIPATED BOOK OF THE YEAR

"Don't Cry for Me is a perfect song."—Jesmyn Ward

A Black father makes amends with his gay son through letters written on his deathbed in this wise and penetrating novel of empathy and forgiveness, for fans of Ta-Nehisi Coates, Robert Jones Jr. and Alice Walker
As Jacob lies dying, he begins to write a letter to his only son, Isaac. They have not met or spoken in many years, and there are things that Isaac must know. Stories about his ancestral legacy in rural Arkansas that extend back to slavery. Secrets from Jacob's tumultuous relationship with Isaac's mother and the shame he carries from the dissolution of their family. Tragedies that informed Jacob's role as a father and his reaction to Isaac's being gay.
But most of all, Jacob must share with Isaac the unspoken truths that reside in his heart. He must give voice to the trauma that Isaac has inherited. And he must create a space for the two to find peace.
With piercing insight and profound empathy, acclaimed author Daniel Black illuminates the lived experiences of Black fathers and queer sons, offering an authentic and ultimately hopeful portrait of reckoning and reconciliation. Spare as it is sweeping, poetic as it is compulsively readable, Don't Cry for Me is a monumental novel about one family grappling with love's hard edges and the unexpected places where hope and healing take flight.
Available at:
Amazon | Barnes & Noble | Google Play | Kobo | Apple Books | Indiebound | Indigo | Audible | Goodreads
Alabama V. King by Dan Abrams, Fred Gray, Fred D. Gray, David Fisher
The defense lawyer for Martin Luther King, Jr., Rosa Parks, the Selma marchers, and other civil rights heroes reveals the true story of the historic trial that made Dr. King a national hero.

Fred D. Gray was just twenty-four years old when he became the defense lawyer for Dr. Martin Luther King, Jr., a young minister who had become the face of the bus boycott that had rocked the city of in Montgomery, Alabama. In this incredible history, Gray takes us behind the scenes of that landmark case, including such unforgettable moments as:

*Martin Luther King's courageous response to a bomb threat on his own home
*Poignant, searing testimony that exposed the South's racist systems to an worldwide audience
*The conspiracy to destroy Gray's career and draft him into the Vietnam War
*The unforgettable moment when a Supreme Court ruling brought the courtroom to a halt

Alabama v. King captures a pivotal moment in the fight for equality, from the eyes of the lawyer who Dr. King called "the brilliant young leader who later became the chief counsel for the protest movement."
Available at:
Amazon | Barnes & Noble | Google Play | Kobo | Apple Books | Indiebound | Indigo | Audible | Goodreads
Black Market by Merl Code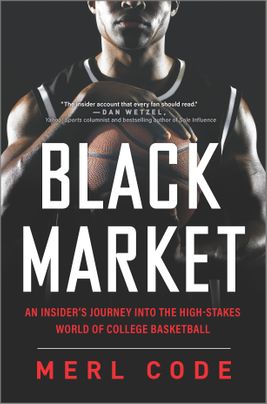 From a former college basketball player and Executive at Nike, a "riveting" (Sports Illustrated) insider's account into the business of college basketball exposes the corrupt and racist systems that exploit young athletes and offers a new way forward
For Merl Code, basketball was life.
In college he played point guard for Clemson before turning pro. Later, when he pivoted to marketing, he found himself thrust into a startling world of profit-driven college basketball programs. He realized that the NCAA's amateurism rules could be used to exploit young athletes, and athletes of color in particular.

Now, for the first time, Code will share his side of the explosive story of college basketball's dark reality—a system that begins with young talent in AAU programs and culminates at the highest levels of the NBA.

Propulsive, urgent, and eye-opening, Black Market exposes the truth to offer a more just way forward for both colleges and athletes.
Available at:
Amazon | Barnes & Noble | Google Play | Kobo | Apple Books | Indiebound | Indigo | Audible | Goodreads
No Escape by Nury Turkel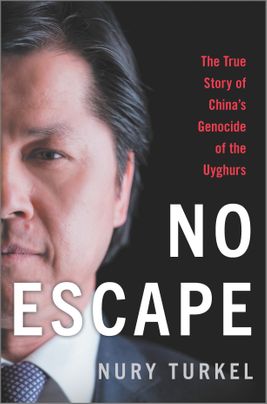 A powerful memoir by Nury Turkel that lays bare China's repression of the Uyghur people. Turkel is cofounder and board chair of the Uyghur Human Rights Project and a commissioner for the United States Commission on International Religious Freedom.
In recent years, the People's Republic of China has rounded up as many as three million Uyghurs, placing them in what it calls "reeducation camps," facilities most of the world identifies as concentration camps. There, the genocide and enslavement of the Uyghur people are ongoing. The tactics employed are reminiscent of the Cultural Revolution, but the results are far more insidious because of the technology used, most of it stolen from Silicon Valley. In the words of Turkel, "Communist China has created an open prison-like environment through the most intrusive surveillance state that the world has ever known while committing genocide and enslaving the Uyghurs on the world's watch."
As a human rights attorney and Uyghur activist who now serves on the US Commission on International Religious Freedom, Turkel tells his personal story to help explain the urgency and scope of the Uyghur crisis. Born in 1970 in a reeducation camp, he was lucky enough to survive and eventually make his way to the US, where he became the first Uyghur to receive an American law degree. Since then, he has worked as a prominent lawyer, activist, and spokesperson for his people and advocated strong policy responses from the liberal democracies to address atrocity crimes against his people.
The Uyghur crisis is turning into the greatest human rights crisis of the twenty-first century, a systematic cleansing of an entire race of people in the millions. Part Anne Frank and Hannah Arendt, No Escape shares Turkel's personal story while drawing back the curtain on the historically unprecedented and increasing threat from China.
Available at:
Amazon | Barnes & Noble | Google Play | Kobo | Apple Books | Indiebound | Indigo | Audible | Goodreads
Magic Season by Wade Rouse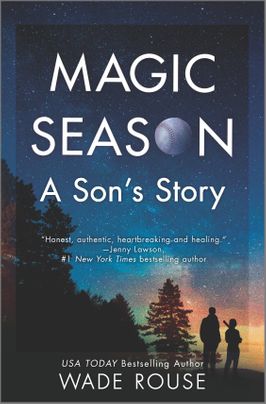 Bestselling author Wade Rouse finds solace with his dying father through their shared love of baseball in this poignant, illuminating memoir of family and forgiveness.
Before his success in public relations, his loving marriage and his storied writing career, Wade Rouse was simply Ted Rouse's son. A queer kid in a conservative Ozarks community, Wade struggled at a young age to garner his father's approval and find his voice. For his part, Ted was a hard-lined engineer, offering little emotional support or encouragement. But Wade and Ted had one thing in common: an undying love of the St. Louis Cardinals.
For decades, baseball offered Wade and his father a shared vocabulary—a way to stay in touch, to connect and to express their emotions. But when his father's health takes a turn for the worst, Wade returns to southwest Missouri to share one final season with his father. As the Cards race towards a dramatic pennant race, Wade and his father begin to open up in way they never thought possible. Together, inning by inning during their own magic season, they'll move towards forgiveness, reconciliation, and peace.
Heartfelt, hilarious and lovingly rendered, Magic Season is an unforgettable story of love, family and forgiveness against the backdrop of America's favorite pastime.
Available at:
Amazon | Barnes & Noble | Google Play | Kobo | Apple Books | Indiebound | Indigo | Audible | Goodreads
The Perfect Day To Boss Up by Rick Ross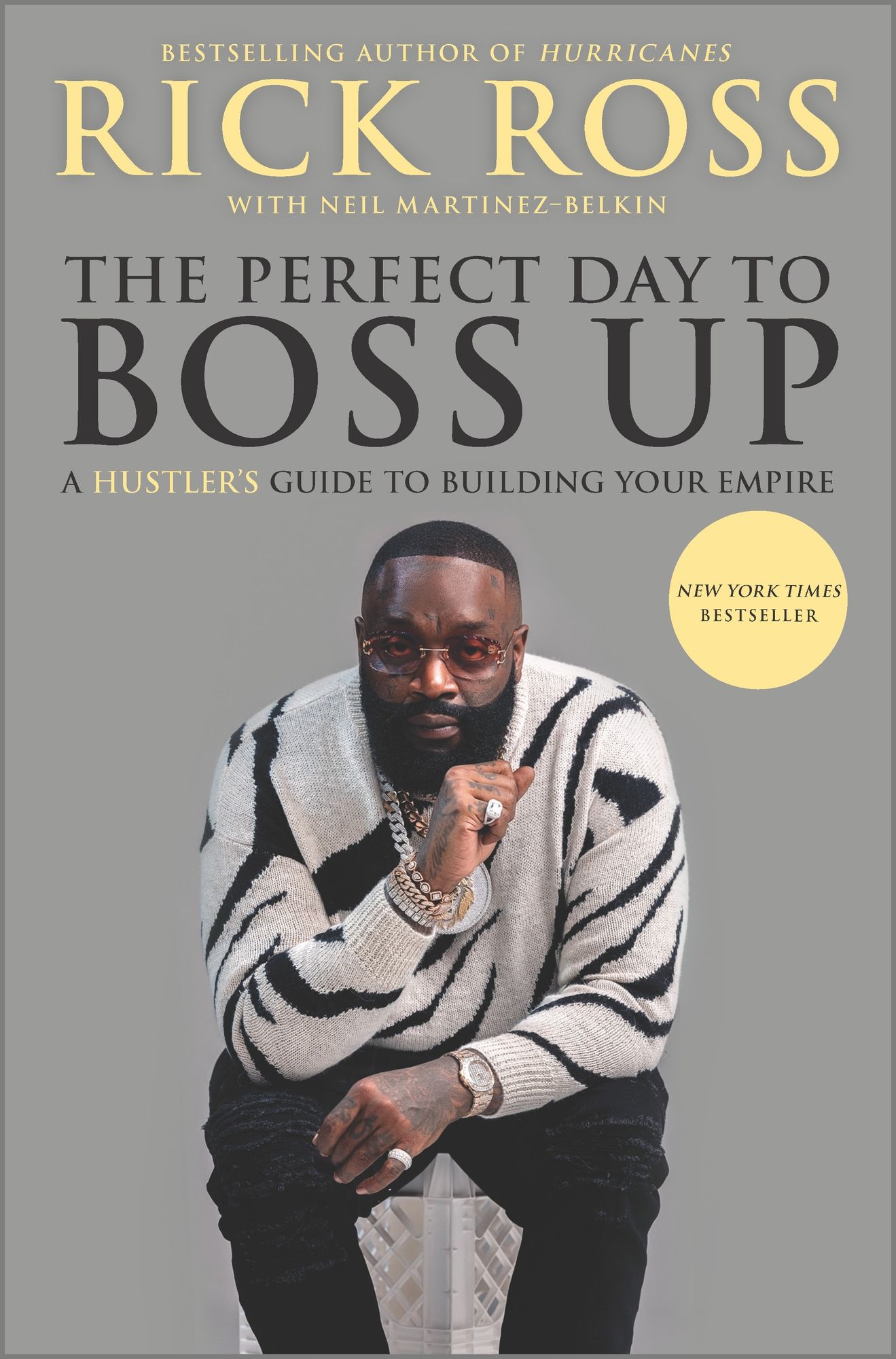 A captivating and inspiring guide to building an untouchable empire from mud to marble, no matter what obstacles stand in the way
Rick Ross is a hip-hop icon and a towering figure in the business world, but his path to success was not always easy. Despite adversity and setbacks, Ross held tight to his vision and never settled for anything less than greatness. Now, for the first time, he shares his secrets to success, offering his own life as a road map to readers looking to build their own empire. Along the way he reveals the simple, empowering "Boss Commandments" that everyone can implement to improve their life, excel in the business world and achieve even their wildest dreams. As Ross explains, "It doesn't matter what's going on. Even the most dire situation is just another opportunity to boss up."
Available at:
Amazon | Barnes & Noble | Google Play | Kobo | Apple Books | Indiebound | Indigo | Audible | Goodreads
Coming Up For Air by Tom Daley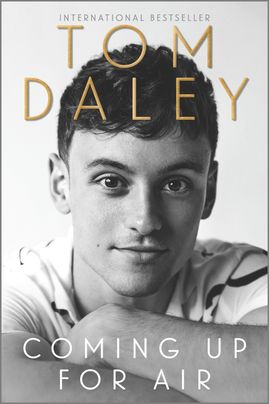 A deeply personal and inspiring memoir from the celebrated Olympic gold medal diver and LGBTQ+ advocate
Tom Daley is one of the most beloved athletes of our time, having competed as a diver in four Olympics, garnering medals and finally, in 2021 in Tokyo, winning gold. But few people know the realities of his life beyond the pool—his struggles, his secret triumphs and the mindset he needed to cultivate to become a champion.
In this deeply personal book, Tom explores the experiences that have shaped him and the qualities that brought him success and joy—from the resilience he developed competing at a world-class level, to the courage he discovered while reclaiming the narrative around his sexuality, to the perspective that family life has brought him.
Inspiring, candid and compulsively readable, Coming Up for Air offers an intimate window into the life and mindset of an athlete and advocate who has left an indelible imprint on sports.
Available at:
Amazon | Barnes & Noble | Google Play | Kobo | Apple Books | Indiebound | Indigo | Audible | Goodreads
We hope this helped! Let us know which books your dad would love below.