Before you mutiny, hear us out! We know it's not even Thanksgiving yet, but can you really have too much Holiday spirit? We say no! We can't be the only ones that feel instantly cozy thinking about holiday songs, crackling fires, and the silence of night as the snow blissfully falls. See, you're already calmer 😉. So, enjoy scrolling through a handful of our absolute favs this year and get your TBR holiday ready!
All Is Bright by RaeAnne Thayne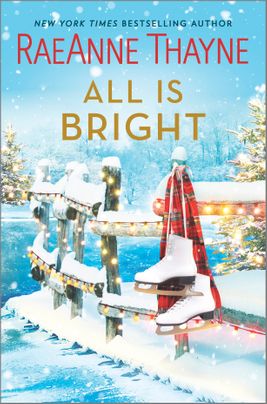 Return to Hope's Crossing this Christmas in New York Times bestselling author RaeAnne Thayne's latest heartwarming story of matchmaking at the holidays!
Sage McKnight is an ambitious young architect working at her father's firm who takes on her most challenging client in Mason Tucker. The former pro baseball player is still healing from the physical and emotional scars after a plane crash left him a wheelchair-using single dad, and he's determined not to let anyone breach his emotional defenses. Sage knows her work on Mason's new home in Hope's Crossing is her best work yet, and she won't let her grumpy client prevent her from showcasing her work personally.
With Sage's gift for taking broken things and making them better, the matchmaking talent of the quirky locals and a generous sprinkling of Christmas cheer, Mason doesn't stand a chance against the power of this magical holiday season.
Available at:
Amazon | Barnes & Noble | Google Play | Kobo | Apple Books | Indiebound | Indigo | Audible | Goodreads
Home Sweet Christmas by Susan Mallery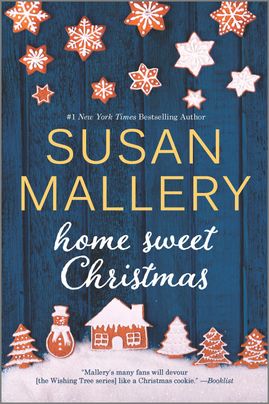 With twinkling humor and heartfelt Christmas spirit, two friends find love in a town called Wishing Tree…
Until Camryn Neff can return to her "real" life in Chicago, she's in Wishing Tree to care for her twin sisters. She's not looking for forever love, not here. But handsome hotelier Jake Crane is a temptation she can't resist, so she suggests they pair up for the season. No golden rings, no broken hearts. At his side, she sees her hometown through Christmas-colored eyes. The cheer is cheerier, the joy more joyful. She thought she had put her future on hold…but maybe her real life was here all along, waiting for her to come home.
New in town, River Best is charmed by Wishing Tree's homespun traditions and warmhearted people. When she's crowned Snow Queen, she's honored but wary. Dylan Tucker, her king, seems like the stuff of sugarplum dreams, but she can't shake the feeling that he's hiding something big. As they perform their "royal" duties—tasting cookies, lighting trees—Dylan's good humor and melty kisses draw her to the brink of love. But she can't let herself fall until she uncovers his secret, even if her lack of faith means losing him forever.
Available at:
Amazon | Barnes & Noble | Google Play | Kobo | Apple Books | Indiebound | Indigo | Audible | Goodreads
The Road to Christmas by Sheila Roberts
From USA TODAY bestselling author Sheila Roberts, three generations of travelers embark on a Christmas road trip filled with humor and heart, set against the snowy mountains of Washington State.
Michelle and Max are not planning on a happy holiday. Their marriage is in shambles and the D word has entered their vocabulary. But now their youngest daughter, Julia, wants everyone to come to her new house in Idaho for Christmas, and she's got the guest room all ready for Mom and Dad. Oh, joy.
Their other daughters, Audrey and Shyla, are driving up from California and hoping to meet a sexy rancher for Audrey along the way. What they don't plan on is getting stranded on a ranch when the car breaks down.
The ones with the shortest drive are Grandma and Grandpa—also known as Hazel and Warren. It's still a bit of a trek, and Hazel doesn't like the idea of driving all that way in snow, but Warren knows they'll have no problem. They have a reliable car—and snow tires and chains if they need them. They'll be fine.
Surprises lie in store for all three sets of intrepid travelers as they set out on three very different adventures, all leading to one memorable family Christmas.
Available at:
Amazon | Barnes & Noble | Google Play | Kobo | Apple Books | Indiebound | Indigo | Audible | Goodreads
Snowed in for Christmas by Sarah Morgan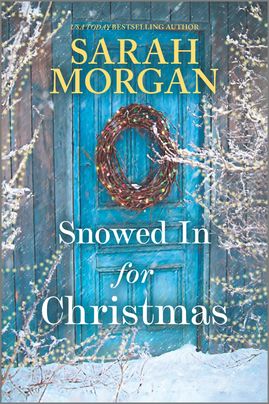 What happens if the only Christmas celebration you want to attend is one you haven't been invited to? USA Today bestselling author Sarah Morgan delights with this hilarious and heartwarming Christmas cracker of a novel!
A family gathering
This Christmas the Miller siblings have one goal—to avoid their well-meaning family's endless stream of prying questions. Ross, Alice and Clemmie have secrets that they don't intend to share, and they are relying on each other to deflect attention.
An uninvited guest
Lucy Clarke is facing a Christmas alone and the prospect of losing her job. Unless she can win a major piece of business from Ross Miller, the season promises to be anything but festive. She'll just deliver her proposal to his family home and then leave. After all, she wouldn't want to intrude on the Miller family's perfect Christmas.
A Christmas to remember
When Lucy appears on the Miller family's snow-covered Highland doorstep, she's mistaken for Ross's girlfriend. By the time the confusion is cleared up, they're snowed in—she can't leave, even if she wants to! But does she want to? As secrets spill out like presents from an overstuffed stocking and the chemistry between her and Ross ignites, this is going to be either Lucy's worst Christmas ever or the best mistake of her life.
Available at:
Amazon | Barnes & Noble | Google Play | Kobo | Apple Books | Indiebound | Indigo | Audible | Goodreads
A Wish For Winter by Viola Shipman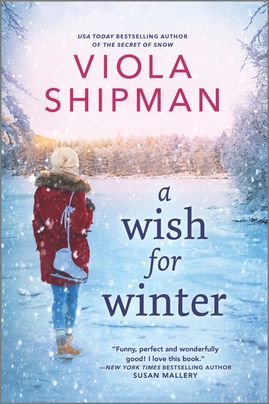 With echoes of classic Hollywood love stories like Serendipity and An Affair to Remember, Viola Shipman's latest winter charmer following the USA TODAY bestseller The Secret of Snow is sure to tug on heartstrings and delight readers who love books about books, missed connections and the magic of Christmas.
Despite losing her parents in a tragic accident just before her fourteenth Christmas, Susan Norcross has had it better than most, with loving grandparents to raise her and a gang of quirky, devoted friends to support her. Now a successful bookstore owner in a tight-knit Michigan lakeside community, Susan is facing down forty—the same age as her mother when she died—and she can't help but see everything she hasn't achieved, including finding a love match of her own. To add to the pressure, everyone in her small town believes it's Susan's destiny to meet and marry a man dressed as Santa, just like her mother and grandmother before her. So it seems cosmically unfair that the man she makes an instant connection with at an annual Santa Run is lost in the crowd before she can get his name.
What follows is Susan and her friends' hilarious and heartwarming search for the mystery Santa—covering twelve months of social media snafus, authors behaving badly and dating fails—as well as a poignant look at family, friendship and what defines a well-lived and well-loved life.
Available at:
Amazon | Barnes & Noble | Google Play | Kobo | Apple Books | Indiebound | Indigo | Audible | Goodreads
The Matzah Ball by Jean Meltzer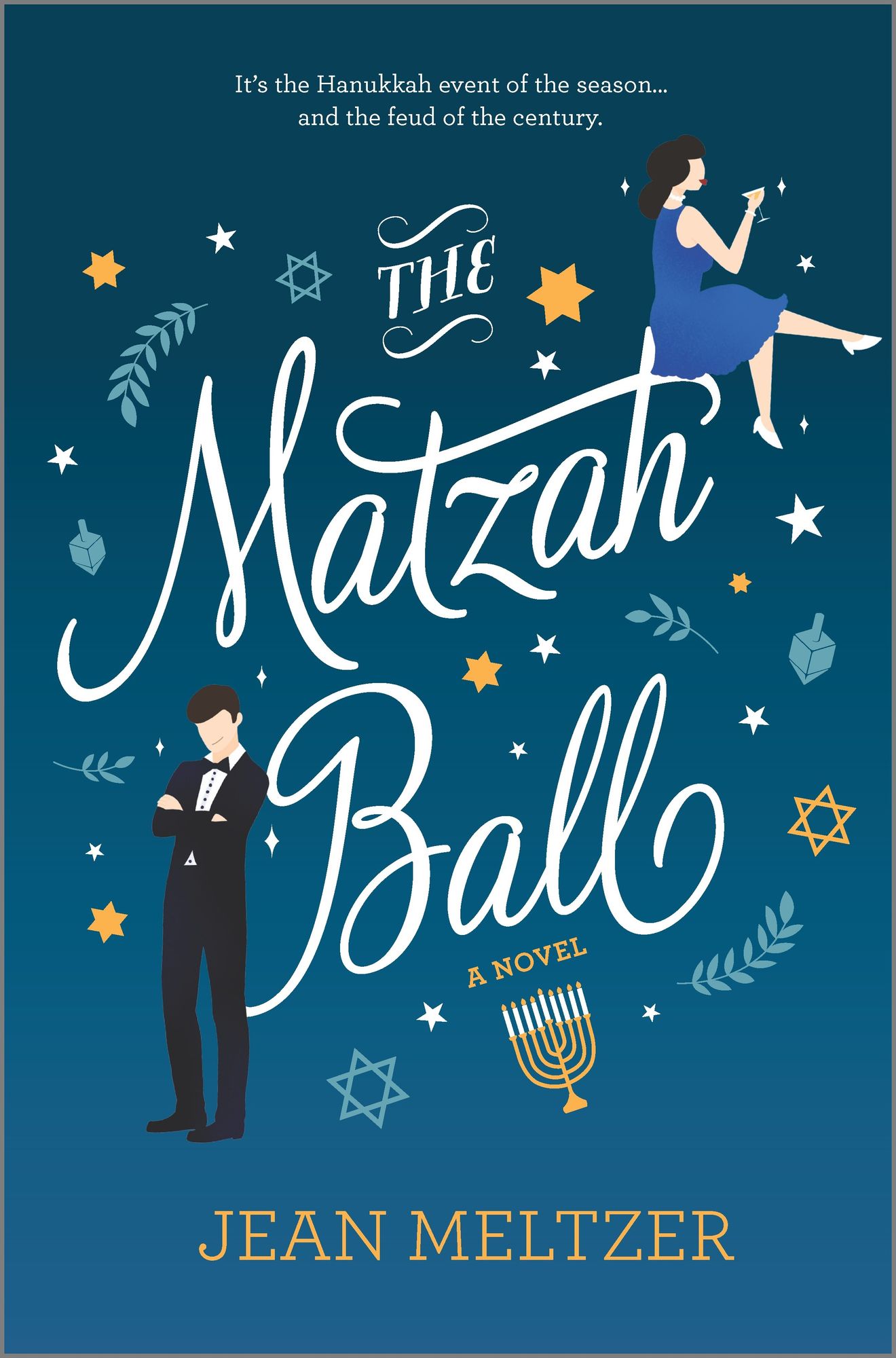 "The Matzah Ball had me laughing out loud…an all-around terrific read."—Debbie Macomber, #1 New York Times bestselling author

Oy! to the world
Rachel Rubenstein-Goldblatt is a nice Jewish girl with a shameful secret: she loves Christmas. For a decade she's hidden her career as a Christmas romance novelist from her family. Her talent has made her a bestseller even as her chronic illness has always kept the kind of love she writes about out of reach.
But when her diversity-conscious publisher insists she write a Hanukkah romance, her well of inspiration suddenly runs dry. Hanukkah's not magical. It's not merry. It's not Christmas. Desperate not to lose her contract, Rachel's determined to find her muse at the Matzah Ball, a Jewish music celebration on the last night of Hanukkah, even if it means working with her summer camp archenemy—Jacob Greenberg.
Though Rachel and Jacob haven't seen each other since they were kids, their grudge still glows brighter than a menorah. But as they spend more time together, Rachel finds herself drawn to Hanukkah—and Jacob—in a way she never expected. Maybe this holiday of lights will be the spark she needed to set her heart ablaze.
Available at:
Amazon | Barnes & Noble | Google Play | Kobo | Apple Books | Indiebound | Indigo | Audible | Goodreads
The Secret of Snow by Viola Shipman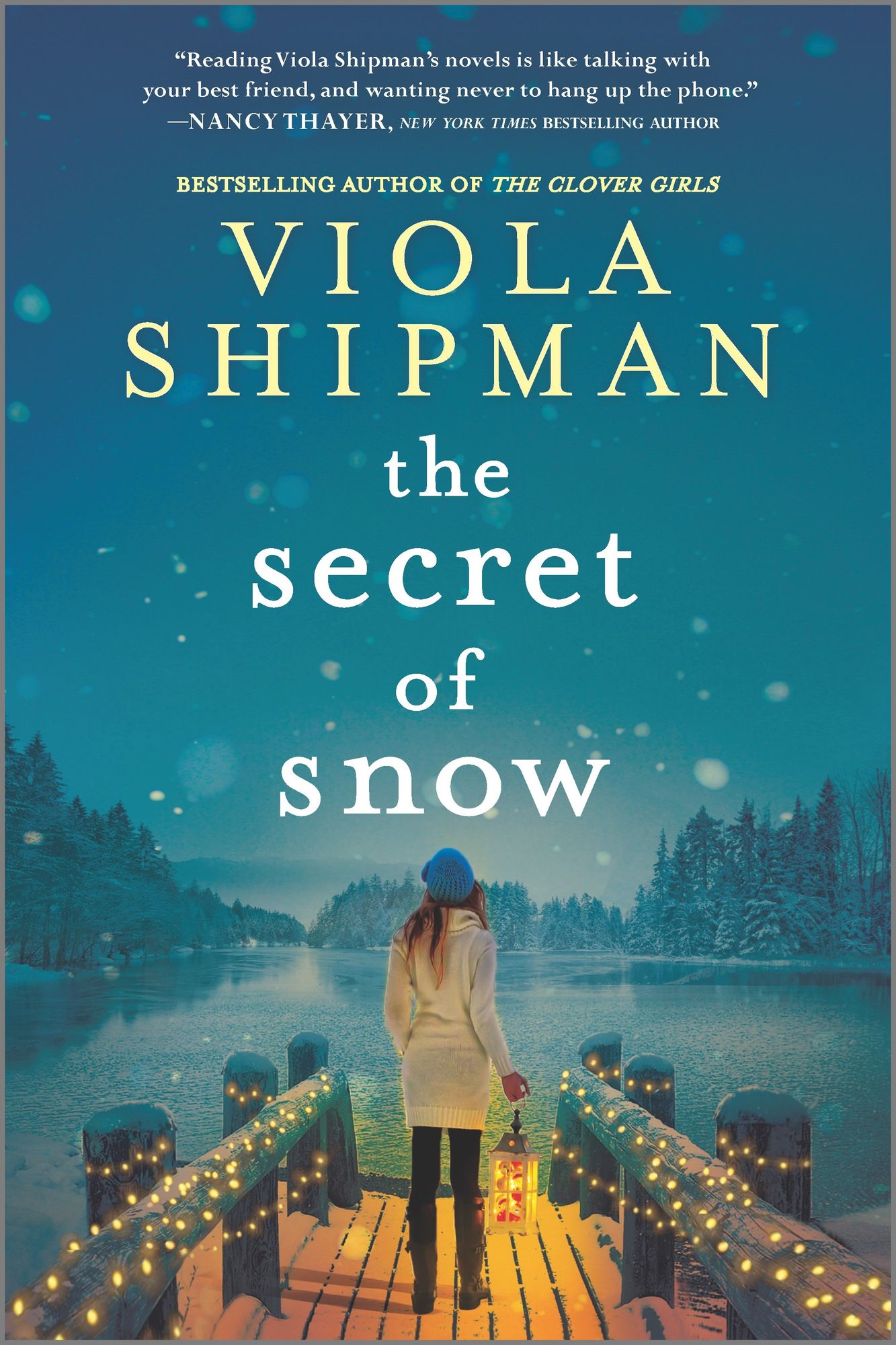 The forecast is calling for a reluctant homecoming and regrettable decisions with a strong chance of romance…
When Sonny Dunes, a SoCal meteorologist whose job is all sunshine and seventy-two-degree days, is replaced by a virtual meteorologist that will never age, gain weight or renegotiate its contract, the only station willing to give the fifty-year-old another shot is the very place Sonny's been avoiding since the day she left for college—her northern Michigan hometown.
Sonny grudgingly returns to the long, cold, snowy winters of her childhood…with the added humiliation of moving back in with her mother. Not quite an outsider but no longer a local, Sonny finds her past blindsiding her everywhere: from the high school friends she ghosted, to the former journalism classmate and mortal frenemy who's now her boss, to, most keenly, the death years ago of her younger sister, who loved the snow.
To distract herself from the memories she's spent her life trying to outrun, Sonny throws herself headfirst into covering every small-town winter event to woo a new audience, made more bearable by a handsome widower with optimism to spare. But with someone trying to undermine her efforts to rebuild her career, Sonny must make peace with who she used to be and allow her heart to thaw if she's ever going to find a place she can truly call home.
Available in MMP January 10, 2023:
Amazon | Barnes & Noble | Google Play | Kobo | Apple Books | Indiebound | Indigo | Audible | Goodreads