Book lovers, this is for you! We've rounded up the most anticipated reads coming out from now until the end of 2021. A sizzling suspense book that make you question your sanity, a laugh-out-loud romance, a workplace drama perfect for Gen Z and millennials are just a few stand-outs. Read on below to get your TBR list ready for the season.
Never Saw Me Coming by Vera Kurian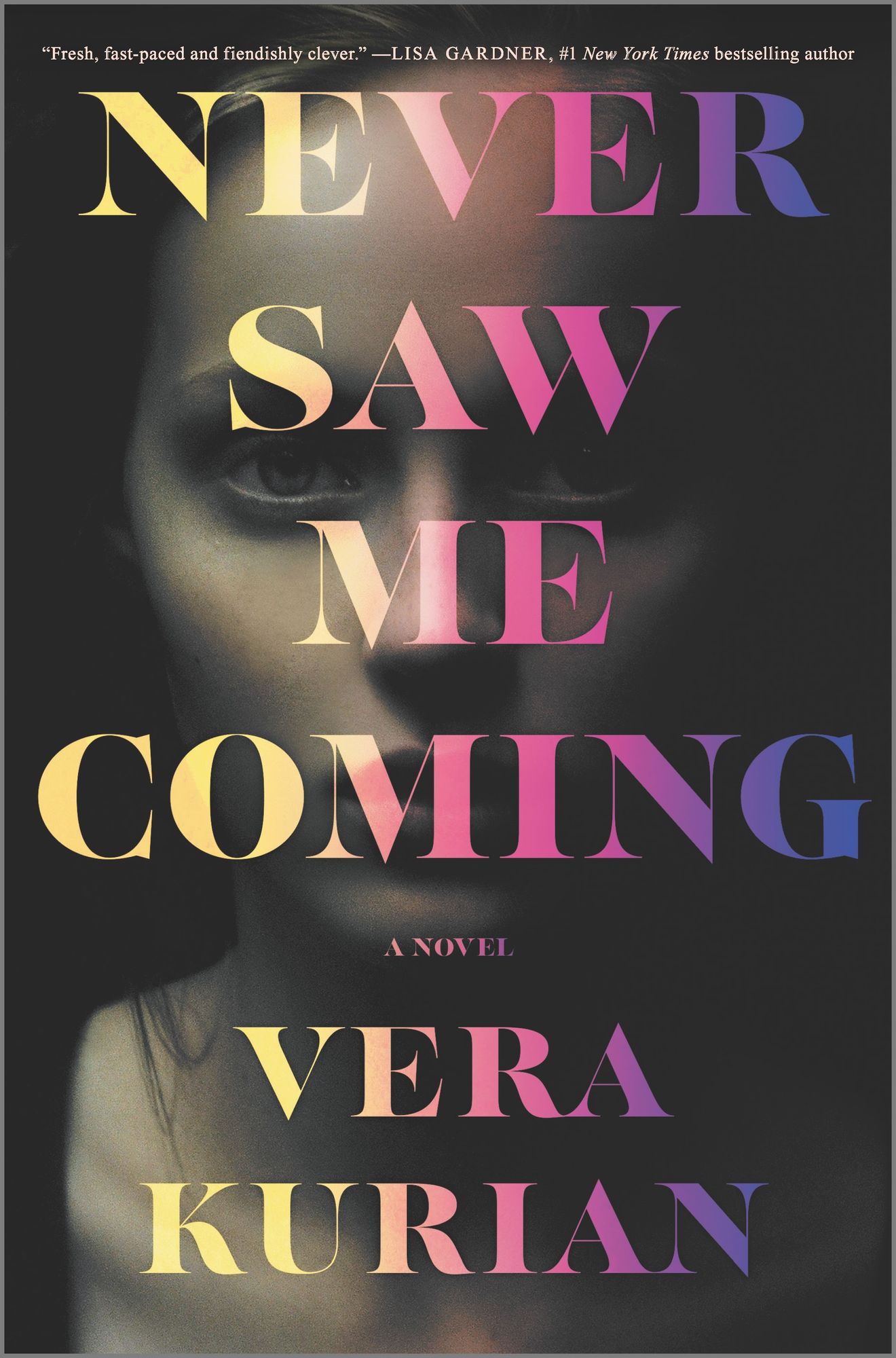 "Fresh, fast-paced and fiendishly clever! If you love watching true crime and wonder about the psychopaths among us, this is the book for you!" — Lisa Gardner, #1 New York Times bestselling author

Never Saw Me Coming is a compulsive, voice-driven thriller by an exciting new talent in fiction that will keep you pinned to the page and rooting for a would-be killer.

You should never trust a psychopath. But what if you had no choice?
It would be easy to underestimate Chloe Sevre… She's a freshman honor student, a legging-wearing hot girl next door, who also happens to be a psychopath. She spends her time on yogalates, frat parties and plotting to kill Will Bachman, a childhood friend who grievously wronged her.
Chloe is one of seven students at her DC-based college who are part of an unusual clinical study of psychopaths—students like herself who lack empathy and can't comprehend emotions like fear or guilt. The study, led by a renowned psychologist, requires them to wear smart watches that track their moods and movements.
When one of the students in the study is found murdered in the psychology building, a dangerous game of cat and mouse begins, and Chloe goes from hunter to prey. As she races to identify the killer and put her own plan for revenge into action, she'll be forced to decide if she can trust any of her fellow psychopaths—and everybody knows you should never trust a psychopath.
Available now:
Amazon | Barnes & Noble | Google Play | Kobo | Apple Books | Indiebound | Indigo | Audible | Goodreads
The Matzah Ball by Jean Meltzer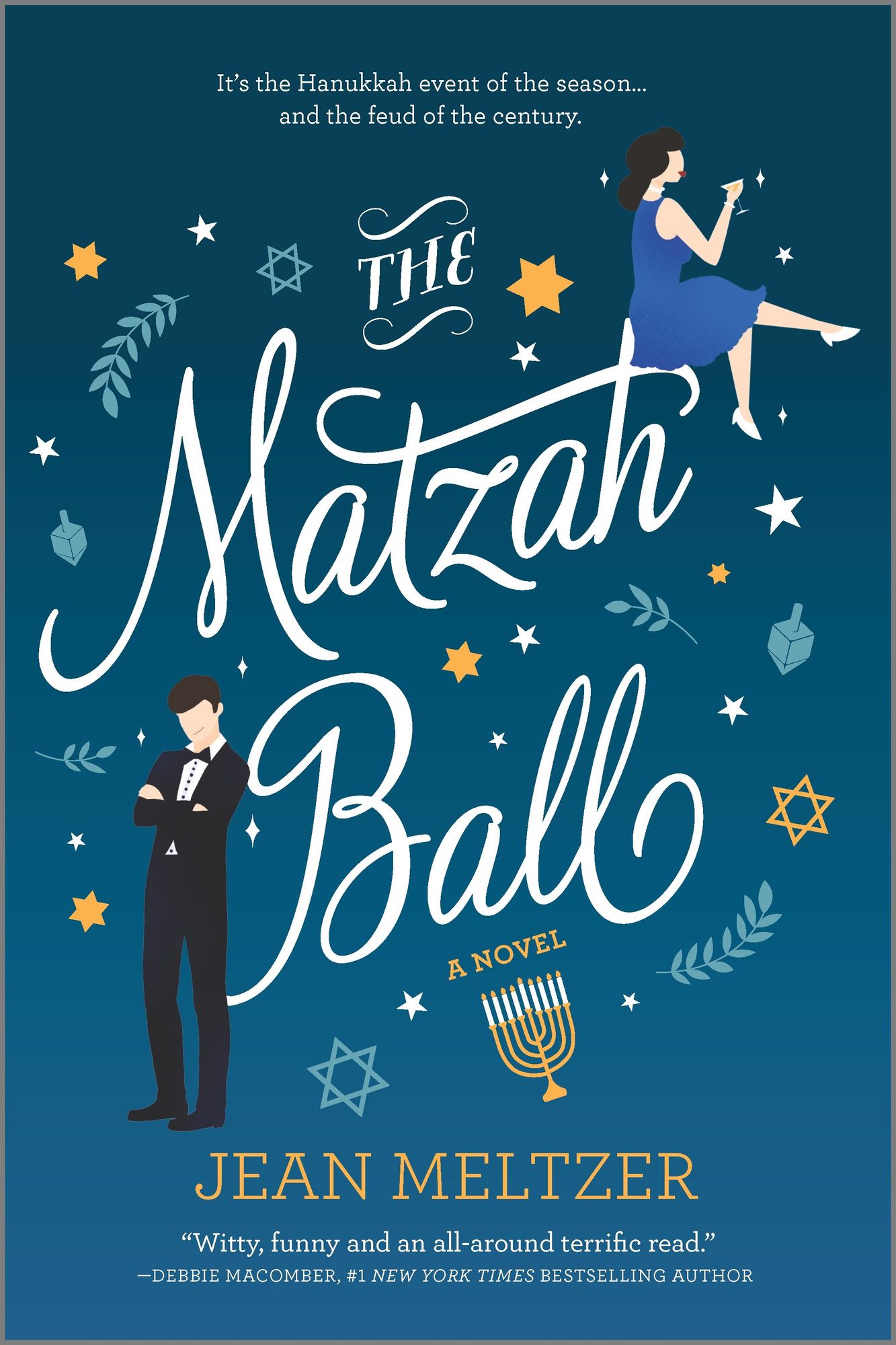 "The Matzah Ball had me laughing out loud…an all-around terrific read."—Debbie Macomber, #1 New York Times bestselling author

Oy! to the world
Rachel Rubenstein-Goldblatt is a nice Jewish girl with a shameful secret: she loves Christmas. For a decade she's hidden her career as a Christmas romance novelist from her family. Her talent has made her a bestseller even as her chronic illness has always kept the kind of love she writes about out of reach.
But when her diversity-conscious publisher insists she write a Hanukkah romance, her well of inspiration suddenly runs dry. Hanukkah's not magical. It's not merry. It's not Christmas. Desperate not to lose her contract, Rachel's determined to find her muse at the Matzah Ball, a Jewish music celebration on the last night of Hanukkah, even if it means working with her summer camp archenemy—Jacob Greenberg.
Though Rachel and Jacob haven't seen each other since they were kids, their grudge still glows brighter than a menorah. But as they spend more time together, Rachel finds herself drawn to Hanukkah—and Jacob—in a way she never expected. Maybe this holiday of lights will be the spark she needed to set her heart ablaze.
"A luminous celebration of all types of love, threaded with the message that everyone is worthy of it."—Rachel Lynn Solomon, author of The Ex Talk
Available September 28:
Amazon | Barnes & Noble | Google Play | Kobo | Apple Books | Indiebound | Indigo | Audible | Goodreads
Last Girl Ghosted by Lisa Unger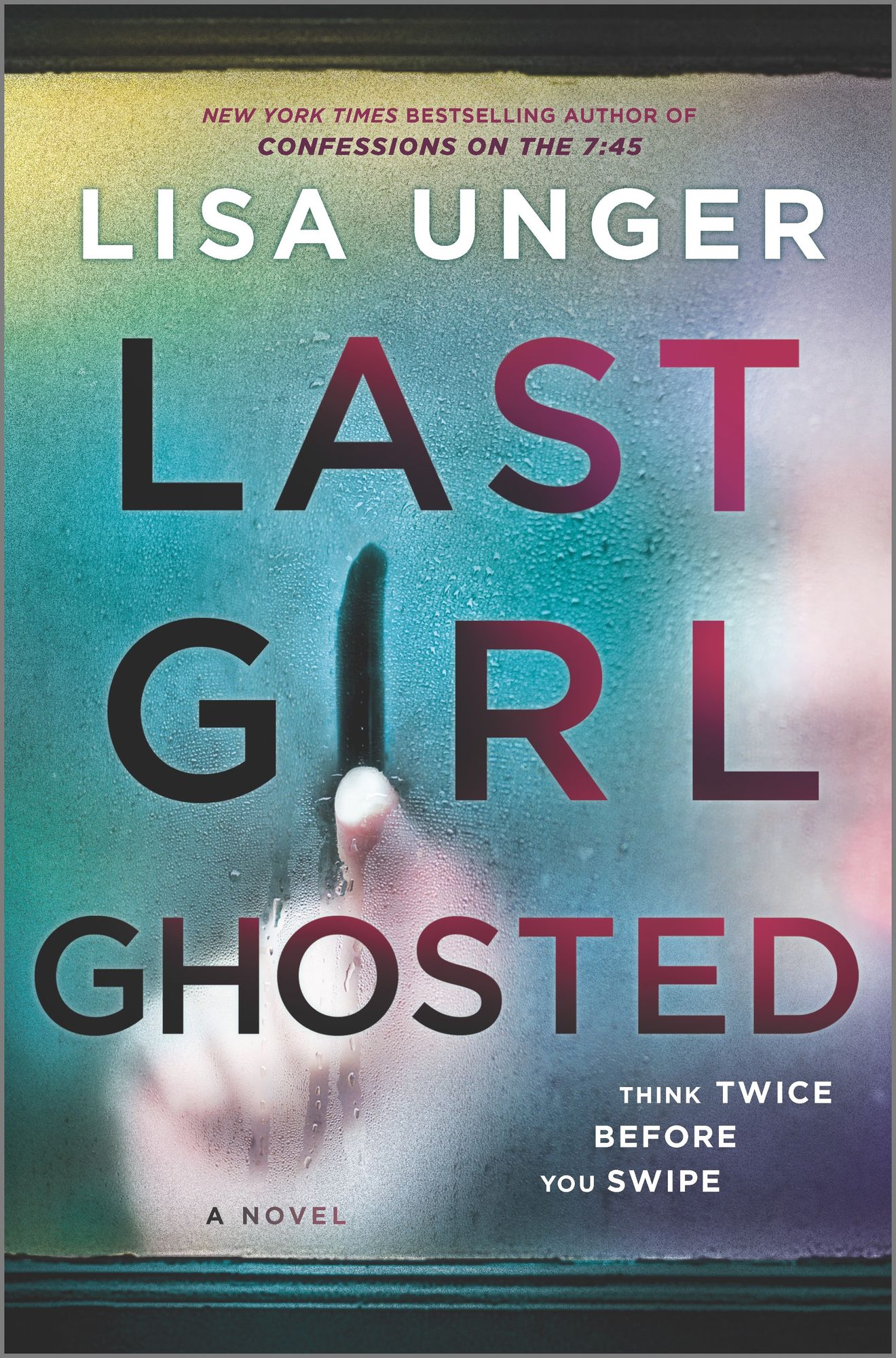 "You won't be able to stop turning the pages!" —Shari Lapena, New York Times bestselling author of The Couple Next Door
Think twice before you swipe.
Secrets, obsession and vengeance converge in this riveting thriller about an online dating match turned deadly cat-and-mouse game, from the New York Times bestselling author of Confessions on the 7:45
She met him through a dating app. An intriguing picture on a screen, a date at a downtown bar. What she thought might be just a quick hookup quickly became much more. She fell for him—hard. It happens sometimes, a powerful connection with a perfect stranger takes you by surprise. Could it be love?
But then, just as things were getting real, he stood her up. Then he disappeared—profiles deleted, phone disconnected. She was ghosted.
Maybe it was her fault. She shared too much, too fast. But isn't that always what women think—that they're the ones to blame? Soon she learns there were others. Girls who thought they were in love. Girls who later went missing. She had been looking for a connection, but now she's looking for answers. Chasing a digital trail into his dark past—and hers—she finds herself on a dangerous hunt. And she's not sure whether she's the predator—or the prey.
Available October 5:
Amazon | Barnes & Noble | Google Play | Kobo | Apple Books | Indiebound | Indigo | Audible | Goodreads
Tales from the Cafe by Toshikazu Kawaguchi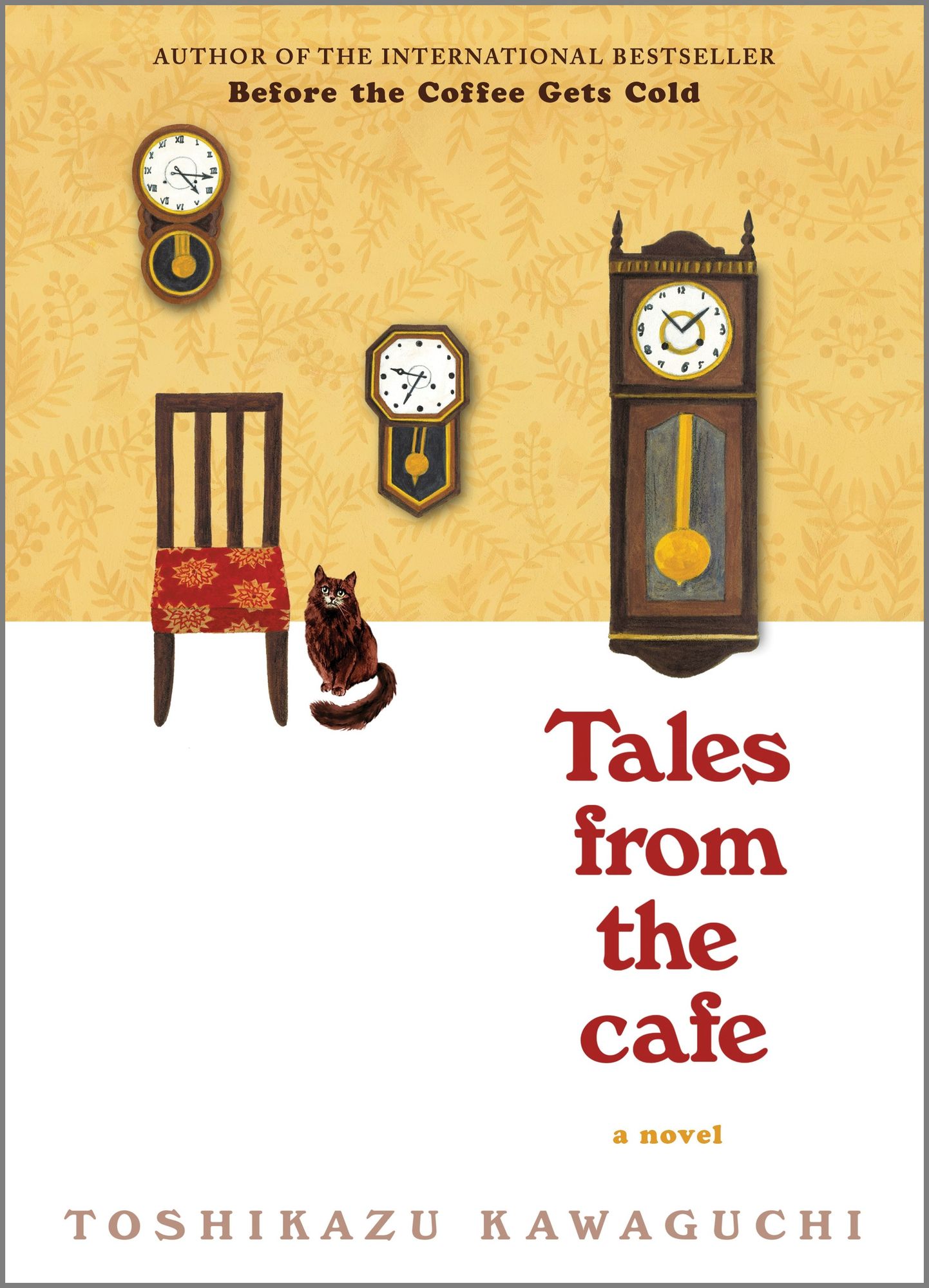 From the author of the international bestseller Before the Coffee Gets Cold, this book follows four new customers who hope to travel back in time in a little Japanese café.
In a back alley in Tokyo, there is a café that has been serving carefully brewed coffee for more than one hundred years. Local legend says that this shop offers something else besides coffee—the chance to travel back in time.
With faces both familiar and new, Tales from the Cafe follows the story of four patrons who visit to take advantage of café Funiculi Funicula's time-traveling offer and revisit moments with family, friends and lovers. Each one must face up to the past to move on with their lives.
Kawaguchi's wistful and heartwarming new novel once again invites the reader to ask themselves, "What would you do if you could travel back in time?"
Available October 12:
Amazon | Barnes & Noble | Google Play | Kobo | Apple Books | Indiebound | Indigo | Audible | Goodreads
Nanny Dearest by Flora Collins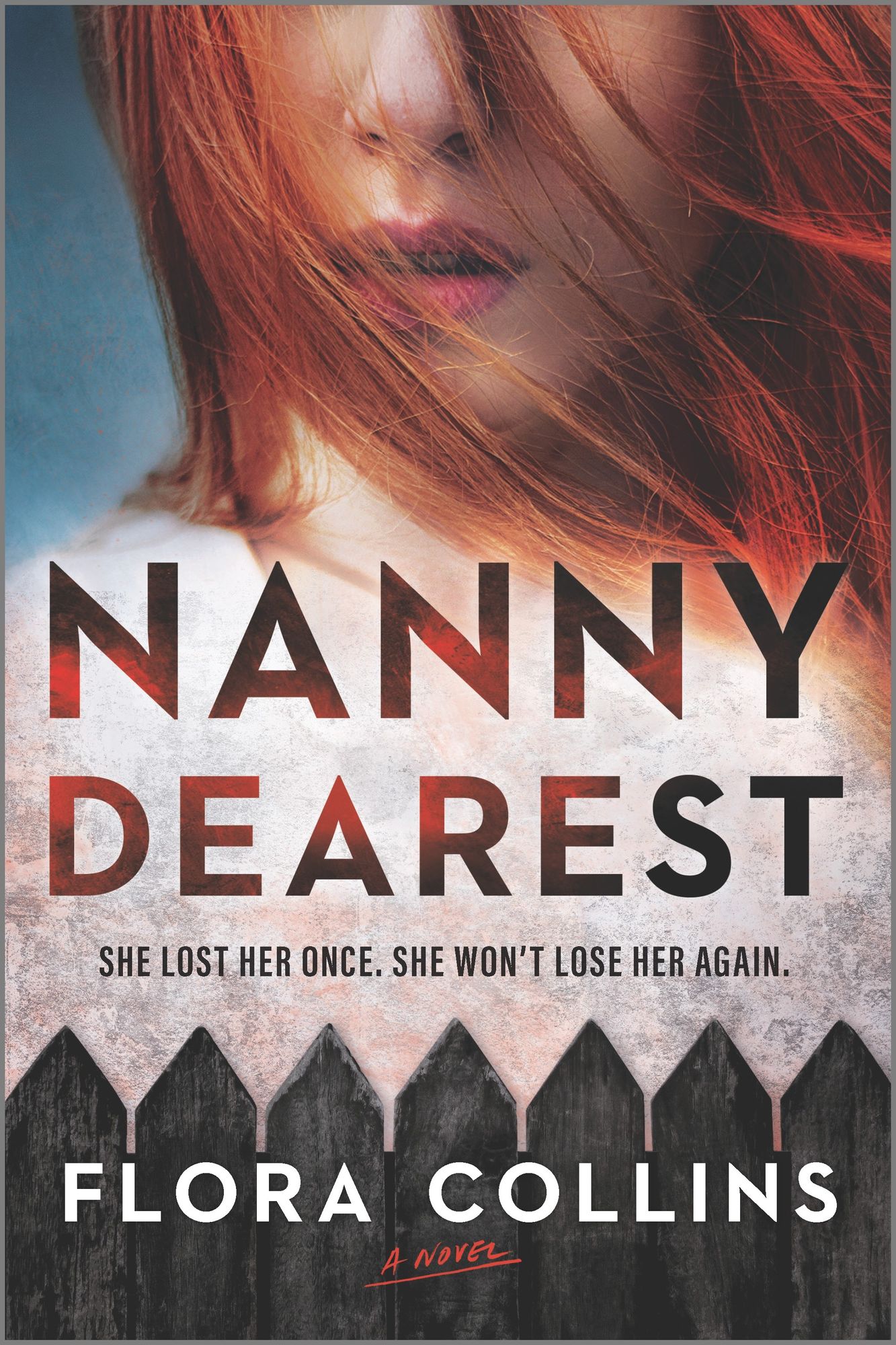 "A slick, contemporary novel that explores the wispy, nagging memories of childhood, the dark side of relationships, and the unrelenting desire to be loved." —Julia Heaberlin, bestselling author of We Are All the Same in the Dark

In this compulsively readable novel of domestic suspense, a young woman takes comfort in reconnecting with her childhood nanny, until she starts to uncover secrets the nanny has been holding for twenty years.
Sue Keller is lost. When her father dies suddenly, she's orphaned in her mid-twenties, her mother already long gone. Then Sue meets Annie. It's been twenty years, but Annie could never forget that face. She was Sue's live-in nanny at their big house upstate, and she loved Sue like she was her own.
Craving connection and mothering, Sue is only too eager to welcome Annie back into her life; but as they become inseparable once again, Sue starts to uncover the truth about Annie's unsettling time in the Keller house all those years ago, particularly the manner of her departure—or dismissal. At the same time, she begins to grow increasingly alarmed for the safety of the two new charges currently in Annie's care.
Told in alternating points of views—Annie in the mid-'90s and Sue in the present day—this taut novel of suspense will keep readers turning the pages right up to the shocking end.
Available November 30:
Amazon | Barnes & Noble | Google Play | Kobo | Apple Books | Indiebound | Indigo | Audible | Goodreads
Smile and Look Pretty by Amanda Pellegrino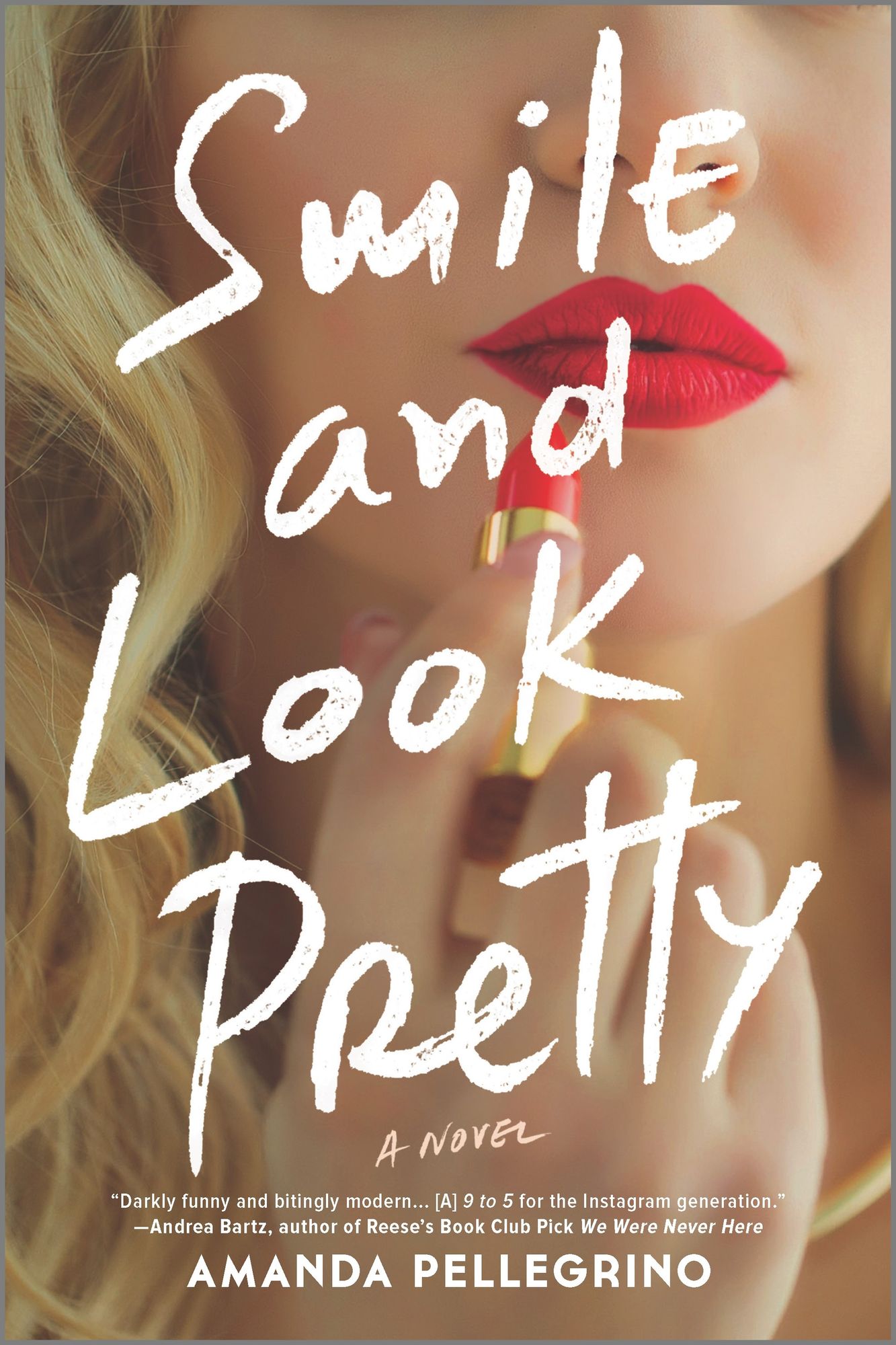 "[A] 9 to 5 for the Instagram generation… Darkly funny and bitingly modern." —Andrea Bartz, author of Reese's Book Club Pick We Were Never Here

HIGHLY ANTICIPATED BY FORTUNE ⋅ FEMINIST BOOK CLUB ⋅ THE NERD DAILY ⋅ BOOKISH ⋅ MOTHERLY

What happens when four assistants risk everything to say enough is enough?
Best friends Cate, Lauren, Olivia and Max are overworked and underpaid assistants to some of the most powerful people in the entertainment industries. Like the assistants who came before them, the women know they have to pay their dues and abide the demeaning tasks and verbal abuse from their bosses in order to climb the ladders to their dream jobs.
But as they are passed over for promotions and the toxic office environments reach a breaking point, the women secretly start an anonymous blog detailing their experiences, which snowballs into hundreds of others coming forward with stories of their own. Confronted with newfound viral fame and the possibility of their identities being revealed, the assistants have to contend with the life-changing consequences of speaking out against those who refuse to share the power.
Available December 28:
Amazon | Barnes & Noble | Google Play | Kobo | Apple Books | Indiebound | Indigo | Audible | Goodreads
My Darling Husband by Kimberly Belle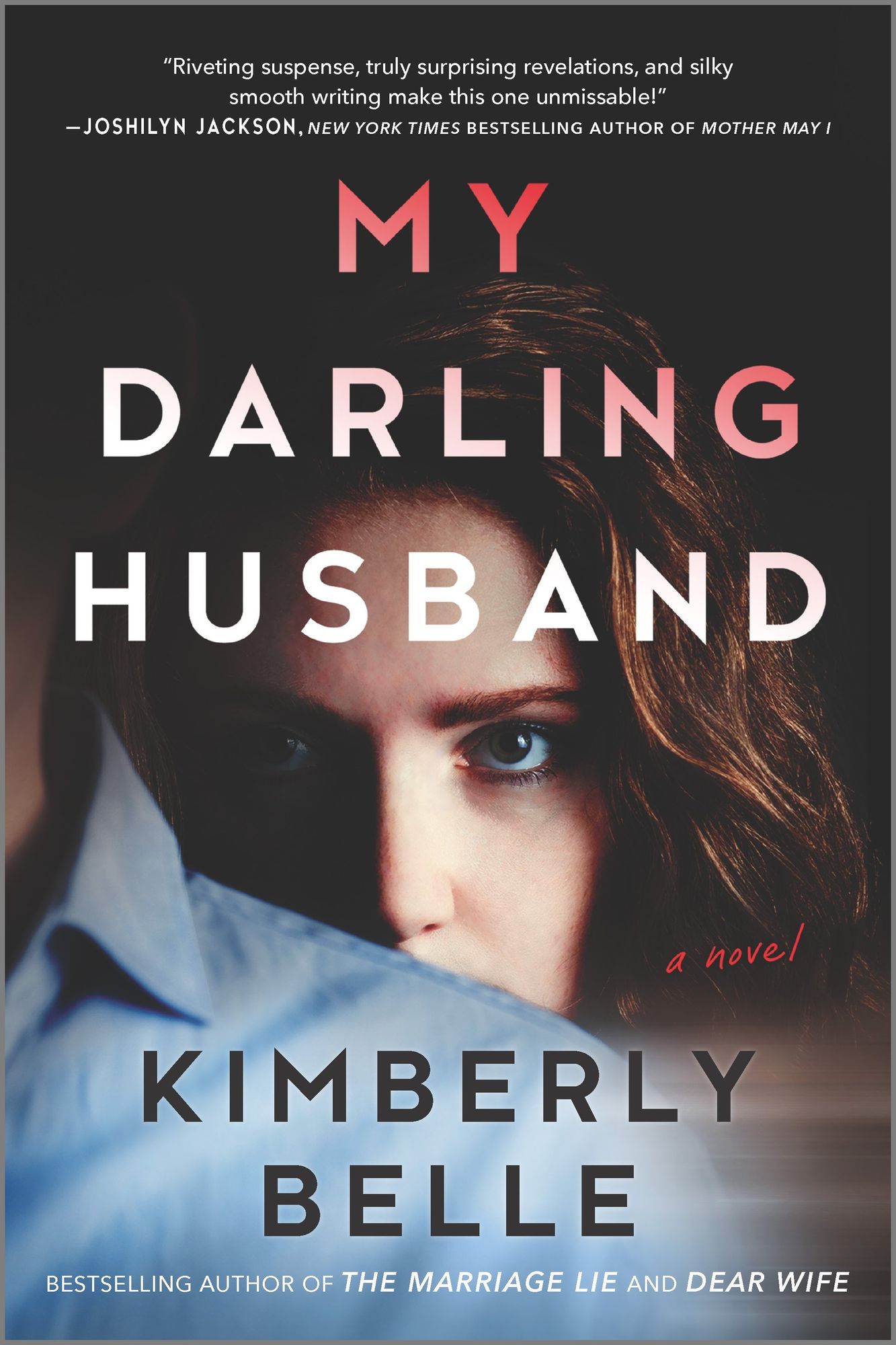 "Riveting suspense, truly surprising revelations, and silky smooth writing make this one unmissable!" – Joshilyn Jackson, New York Times bestselling author of Mother May I

Bestselling author of DEAR WIFE and THE MARRIAGE LIE, Kimberly Belle returns with her most heart-pounding thriler to date, as a masked home invader reveals the cracks in a marriage.
Everyone is about to know what her husband isn't telling her…
Jade and Cam Lasky are by all accounts a happily married couple with two adorable kids, a spacious home and a rapidly growing restaurant business. But their world is tipped upside down when Jade is confronted by a masked home invader. As Cam scrambles to gather the ransom money, Jade starts to wonder if they're as financially secure as their lifestyle suggests, and what other secrets her husband is keeping from her.
Cam may be a good father, a celebrity chef and a darling husband, but there's another side he's kept hidden from Jade that has put their family in danger. Unbeknownst to Cam and Jade, the home invader has been watching them and is about to turn their family secrets into a public scandal.
With riveting twists and a breakneck pace, My Darling Husband is an utterly compelling thriller that once again showcases Kimberly Belle's exceptional talent for domestic suspense.
Available December 28:
Amazon | Barnes & Noble | Google Play | Kobo | Apple Books | Indiebound | Indigo | Audible | Goodreads
Let us know what books are you looking forward to reading this year!