Looking for books to read this Black History Month? We have you covered. Scroll below for eight-must read YA titles to celebrate Black voices. With varied stories featuring many facets of life in America, these books are the perfect reads to pick up to celebrate Black authors and stories this month (and all year!).
Waking Fire by Jean Louise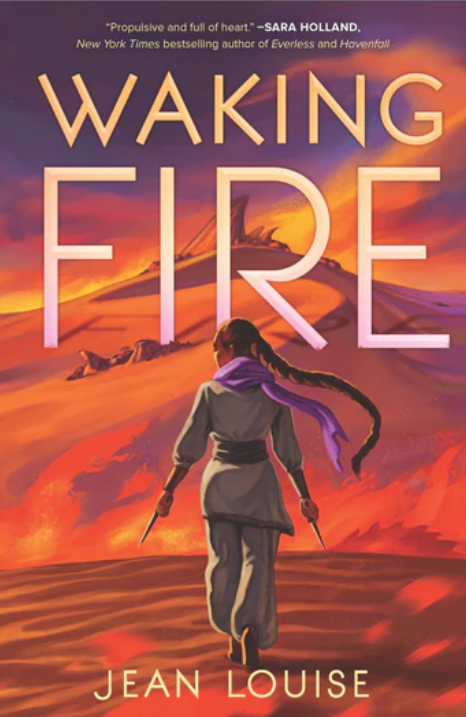 This incendiary YA fantasy debut follows a girl who will stop at nothing to save her village after it's discovered by a dangerous warlord and his army of undead monsters.
 
Naira Khoum has only known life in Lagusa, a quiet village at the desert's end. But to the rest of the world, Lagusa is a myth, its location shrouded in secrecy. While war rages to the north led by power-hungry Sothpike and his army of undead monsters called Dambi, Naira's people live in peace.
 
Until the impossible happens—Lagusa is attacked by a Mistress sent to do Sothpike's bidding with a hoard of Dambi under her control. The Mistress is looking for something, and she's willing to let her Dambi destroy Lagusa to get it.
 
Desperate to protect her home, Naira convinces her twin brother Nez and handsome refugee Kal to join the newly formed resistance with her. Together, they'll have to figure out what the Mistress wants—before there's nothing left of Lagusa to save.
Available at:
Amazon | Barnes & Noble | Google Play | Kobo | Apple Books | Indiebound | Indigo | Goodreads
The Wrong Kind of Weird by James Ramos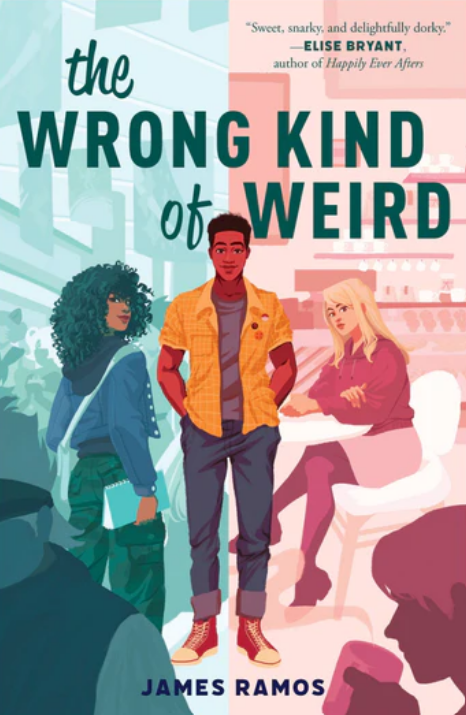 Cameron Carson has a secret. A secret with the power to break apart his friend group.
Cameron Carson, member of the Geeks and Nerds United (GANU) club, has been secretly hooking up with student council president, cheerleader, theater enthusiast, and all-around queen bee Karla Ortega since the summer. The one problem—what was meant to be a summer fling between coffee shop coworkers has now evolved into a clandestine senior-year entanglement, where Karla isn't intending on blending their friend groups anytime soon, or at all.
Enter Mackenzie Briggs, who isn't afraid to be herself or wear her heart on her sleeve. When Cameron finds himself unexpectedly bonding with Mackenzie and repeatedly snubbed in public by Karla, he starts to wonder who he can truly consider a friend and who might have the potential to become more…
Available at:
Amazon | Barnes & Noble | Google Play | Kobo | Apple Books | Indiebound | Indigo | Goodreads
All Signs Point to Yes by g. haron davis, Cam Montgomery, and Adrianne White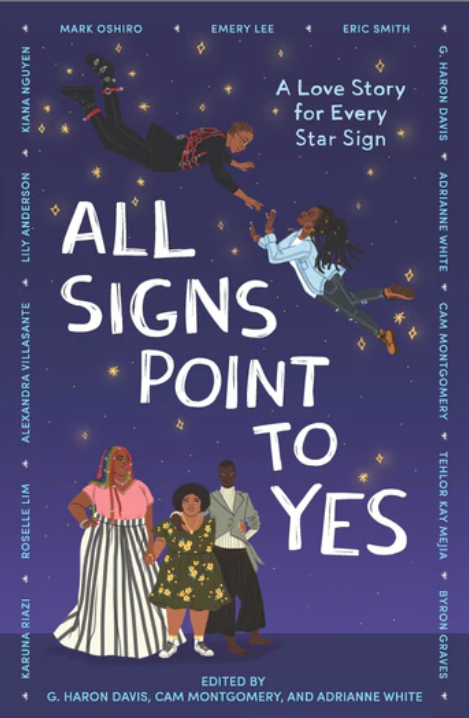 A literal star-studded anthology that delivers a love story for every star sign straight from the hearts of thirteen multicultural YA authors.
A haunted Aquarius finds love behind the veil. An ambitious Aries will do anything to stay in the spotlight. A foodie Taurus discovers the best eats in town (with a side of romance). A witchy Cancer stumbles into a curious meet-cute.
Whether it's romantic, platonic, familial, or something else you can't quite define, love is the thing that connects us. All Signs Point to Yes will take you on a journey from your own backyard to the world beyond the living as it settles us among the stars for thirteen stories of love and life.
These stories will touch your heart, speak to your soul, and have you reaching for your horoscope forevermore.
Available at:
Amazon | Barnes & Noble | Google Play | Kobo | Apple Books | Indiebound | Indigo | Goodreads
You Truly Assumed by Laila Sabreen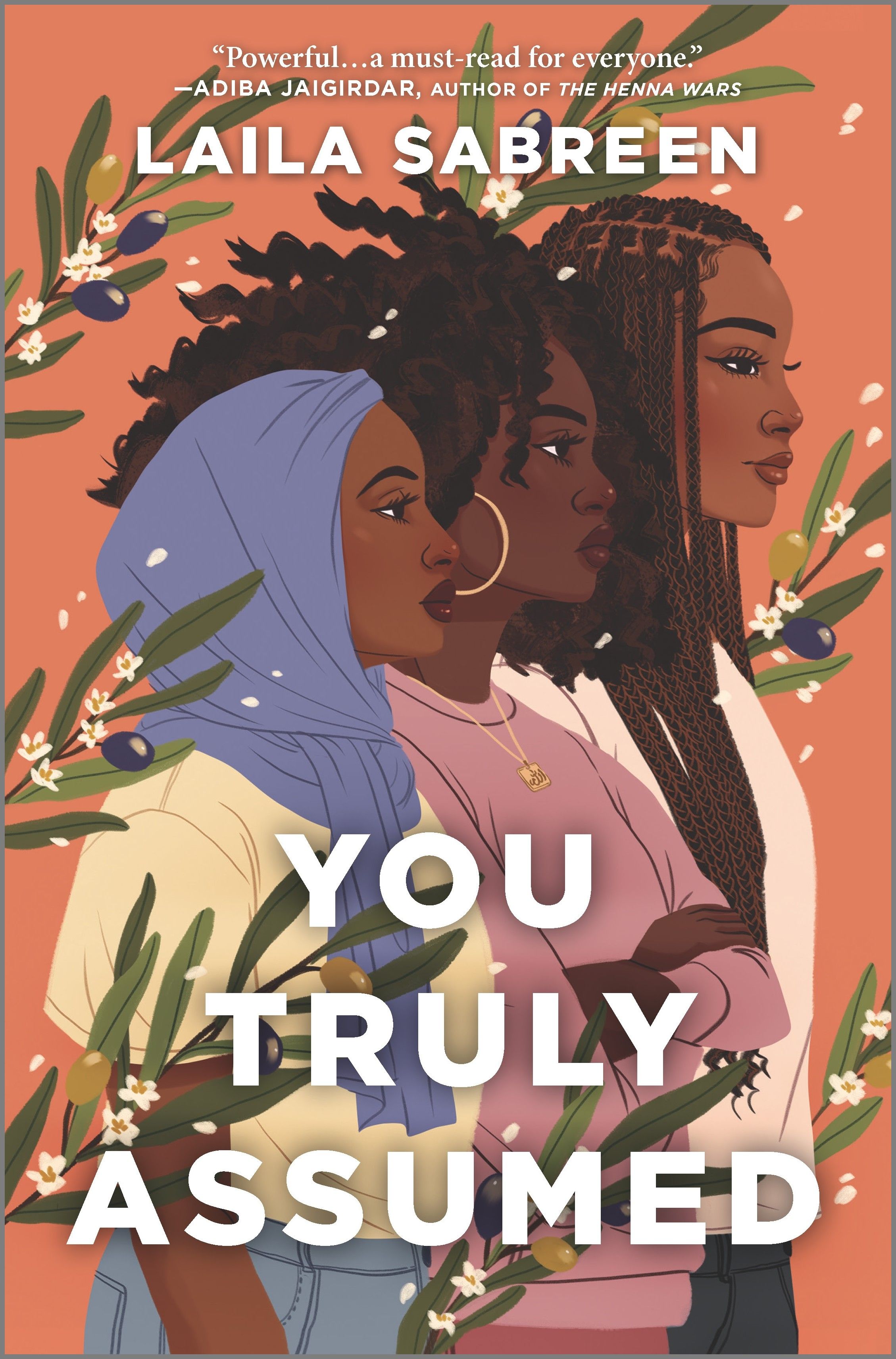 "You Truly Assumed is a beautiful portrayal of the multitude of ways to be Black and Muslim while navigating our contemporary world. A must-read for everyone."—Adiba Jaigirdar, author of The Henna Wars
In this compelling and thought-provoking debut novel, after a terrorist attack rocks the country and anti-Islamic sentiment stirs, three Black Muslim girls create a space where they can shatter assumptions and share truths.
Sabriya has her whole summer planned out in color-coded glory, but those plans go out the window after a terrorist attack near her home. When the terrorist is assumed to be Muslim and Islamophobia grows, Sabriya turns to her online journal for comfort. You Truly Assumed was never meant to be anything more than an outlet, but the blog goes viral as fellow Muslim teens around the country flock to it and find solace and a sense of community.
Soon two more teens, Zakat and Farah, join Bri to run You Truly Assumed and the three quickly form a strong friendship. But as the blog's popularity grows, so do the pushback and hateful comments. When one of them is threatened, the search to find out who is behind it all begins, and their friendship is put to the test when all three must decide whether to shut down the blog and lose what they've worked for…or take a stand and risk everything to make their voices heard.
Available at:
Amazon | Barnes & Noble | Google Play | Kobo | Apple Books | Indiebound | Indigo | Goodreads
One of the Good Ones by Maika and Maritza Moulite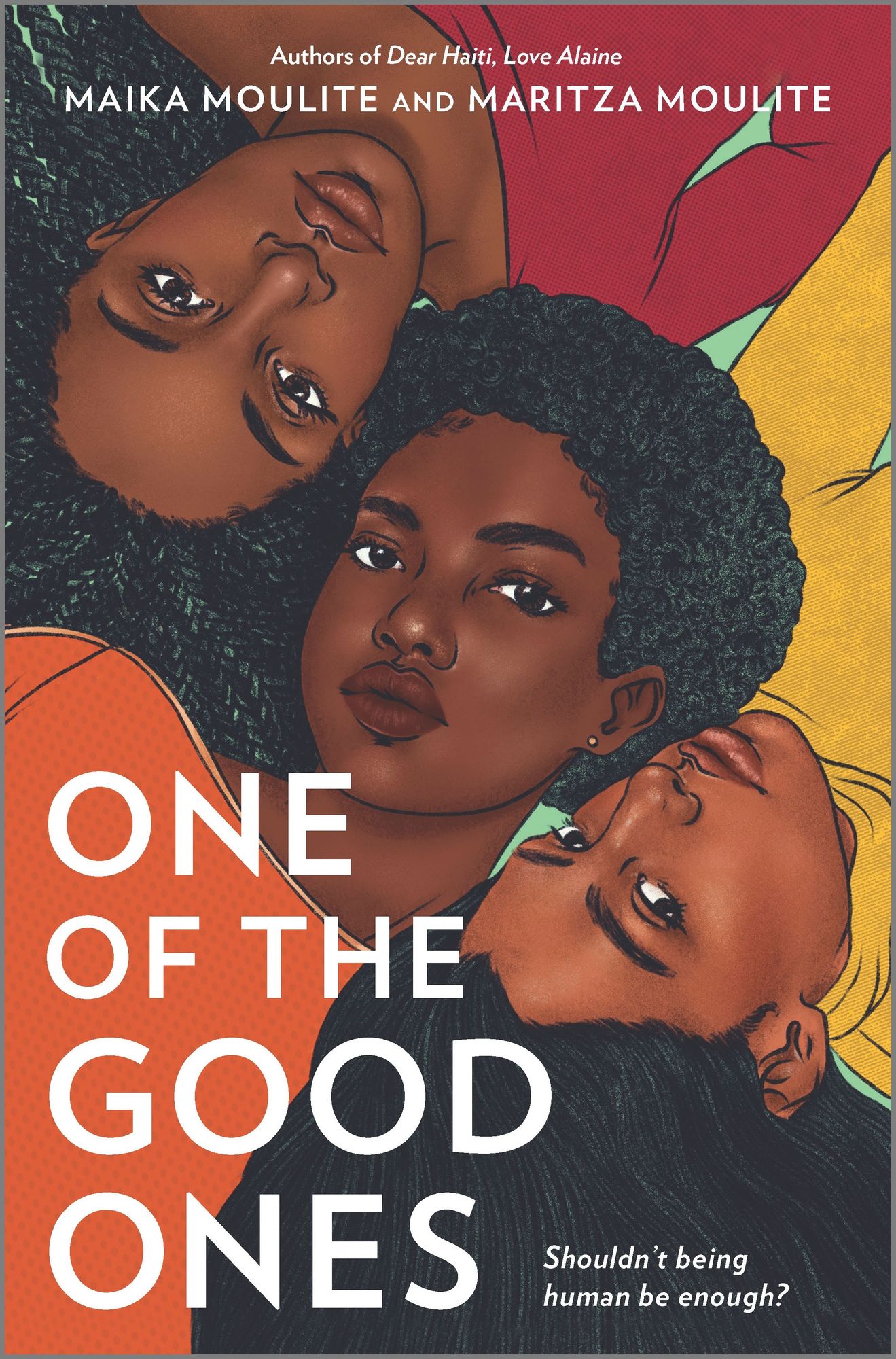 "One of the Good Ones is magic." —Damon Young, author of What Doesn't Kill You Makes You Blacker

A shockingly powerful exploration of the lasting impact of prejudice and the indomitable spirit of sisterhood that will have readers questioning what it truly means to be an ally, from sister-writer duo Maika Moulite and Maritza Moulite, authors of Dear Haiti, Love Alaine.
ISN'T BEING HUMAN ENOUGH?
When teen social activist and history buff Kezi Smith is killed under mysterious circumstances after attending a social justice rally, her devastated sister Happi and their family are left reeling in the aftermath. As Kezi becomes another immortalized victim in the fight against police brutality, Happi begins to question the idealized way her sister is remembered. Perfect. Angelic.
One of the good ones.
Even as the phrase rings wrong in her mind—why are only certain people deemed worthy to be missed?—Happi and her sister Genny embark on a journey to honor Kezi in their own way, using an heirloom copy of The Negro Motorist Green Book as their guide. But there's a twist to Kezi's story that no one could've ever expected—one that will change everything all over again.
"Astonishing!" —Laura Ruby, two-time National Book Award finalist and author of Bone Gap
"Brilliant" —Kirkus Reviews, starred review
"Thrilling" —SLJ, starred review
Available at:
Amazon | Barnes & Noble | Google Play | Kobo | Apple Books | Indiebound | Indigo | Goodreads | Discussion Guide | Podcast
Kneel by Candace Buford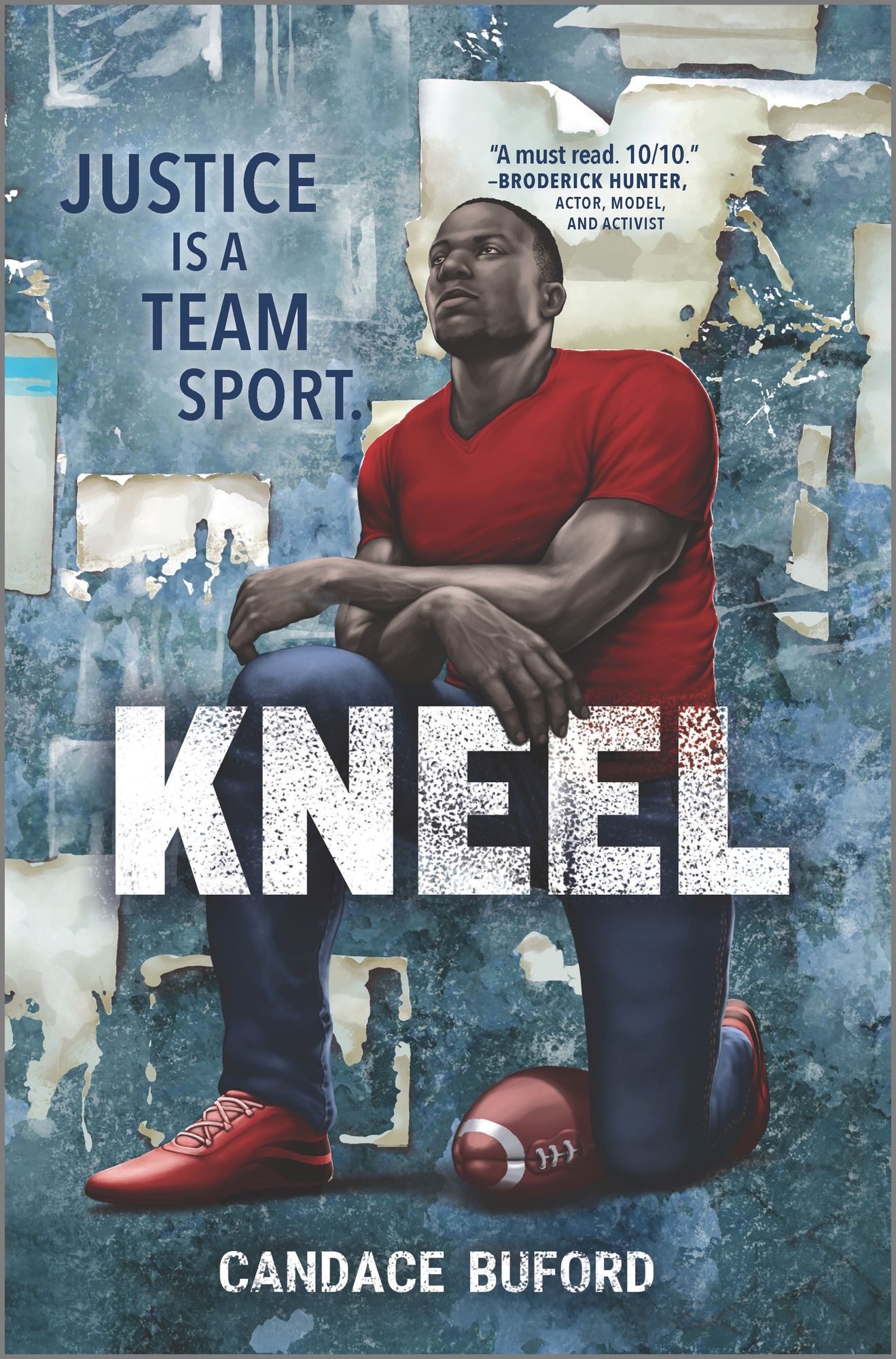 "A must read. 10/10." —Broderick Hunter, actor, model, and activist
This fearless debut novel explores racism, injustice, and self-expression through the story of a promising Black football star in Louisiana.
The system is rigged.
For guys like Russell Boudreaux, football is the only way out of their small town. As the team's varsity tight end, Rus has a singular goal: to get a scholarship and play on the national stage. But when his best friend is unfairly arrested and kicked off the team, Rus faces an impossible choice: speak up or live in fear.
"Please rise for the national anthem."
Desperate for change, Rus kneels during the national anthem. In one instant, he falls from local stardom and becomes a target for hatred. But he's not alone. With the help of his best friend and an unlikely ally, Rus will fight for his dreams, and for justice.
Available at:
Amazon | Barnes & Noble | Google Play | Kobo | Apple Books | Indiebound | Indigo | Audible | Goodreads | Discussion Guide
The Kindred by Alechia Dow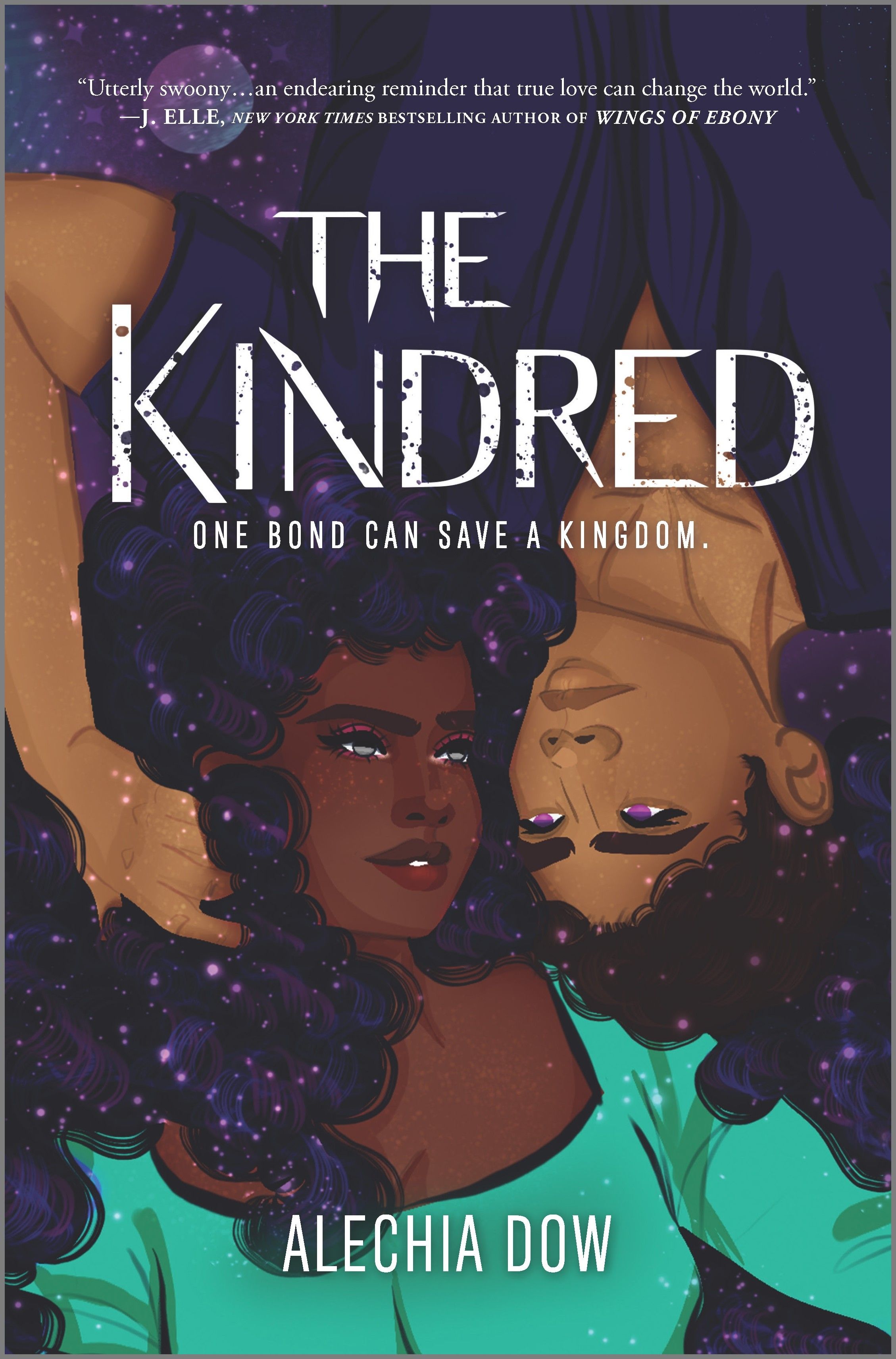 "Utterly swoony…an endearing reminder that true love can change the world."
—J. Elle, New York Times bestselling author of Wings of Ebony
To save a galactic kingdom from revolution, Kindred mind-pairings were created to ensure each and every person would be seen and heard, no matter how rich or poor…
Joy Abara knows her place. A commoner from the lowly planet Hali, she lives a simple life—apart from the notoriety that being Kindred to the nobility's most infamous playboy brings.
Duke Felix Hamdi has a plan. He will exasperate his noble family to the point that they agree to let him choose his own future and finally meet his Kindred face-to-face.
Then the royal family is assassinated, putting Felix next in line for the throne…and accused of the murders. Someone will stop at nothing until he's dead, which means they'll target Joy, too. Meeting in person for the first time as they steal a spacecraft and flee amid chaos might not be ideal…and neither is crash-landing on the strange backward planet called Earth. But hiding might just be the perfect way to discover the true strength of the Kindred bond and expose a scandal—and a love—that may decide the future of a galaxy.
Available at:
Amazon | Barnes & Noble | Google Play | Kobo | Apple Books | Indiebound | Indigo | Audible | Goodreads
A Love Hate Thing by Whitney D. Grandison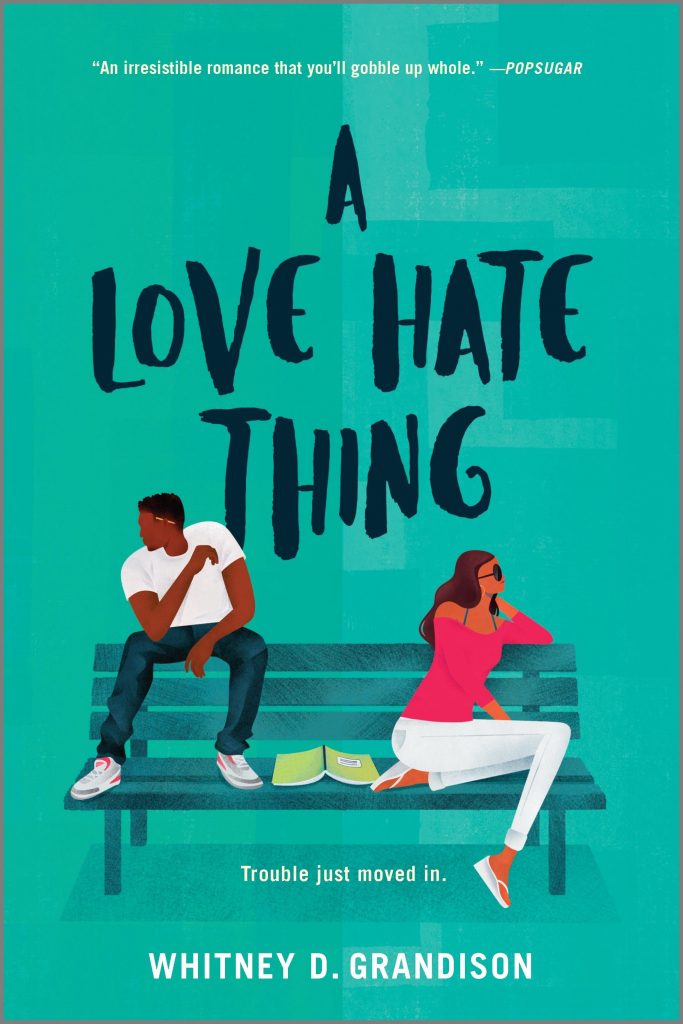 "If you love a good enemies-to-lovers trope, run—don't walk—to the nearest bookstore or library near you." —BuzzFeed
"I couldn't put it down!" —New York Times bestselling author Simone Elkeles
When Tyson Trice finds himself tossed into the wealthy community of Pacific Hills, he expects not to belong. Not that he cares. After recovering from being shot and surviving the rough streets of Lindenwood, he doesn't care about anyone or anything.
Golden girl Nandy Smith has spent most of her life building the pristine image it takes to make it in Pacific Hills. After learning that her parents are taking in a troubled teen boy, Nandy fears her summer plans and her reputation will go up in flames.
The wall between their bedrooms feels as thin as the line between love and hate. But their growing attraction won't be denied. Soon Trice is bringing Nandy out of her shell and Nandy's trying to melt the ice around Trice's heart. But with the ever-present pull back to Lindenwood, it'll be a wonder if Trice makes it through this summer at all.
Available at:
Amazon | Barnes & Noble | Google Play | Kobo | Apple Books | Indiebound | Indigo | Goodreads
Tell us which books you're going to add to your TBR in the comments below!