After the holiday rush, you may find yourself staring down a messy house. Your storage spaces my have been ransacked, your living room may have seen better days and your book collection may be looking for a new (read: more organized) home.
Get ready to spark joy (à la Marie Kondo) with our tried and true tips for decluttering and organizing your books! Indeed, what better way to start a new year than with a new bookshelf?
Gather All of Your Books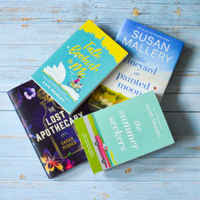 And yes, we mean all of them (even the ones on your bookshelf!). If you're like us, you probably have a couple of books laying around in your bedroom, a few in your living room and even one or two in your laundry room (we're not judging!). Go through all the rooms in your home, one by one, and pick up any that you see.
Place all of your books into one big pile as this makes it easier to see everything you have. There is method to the madness, afterall! It also helps you declutter your home in a big way by pressing reset, so to speak, and getting everything back on your bookshelves.
Sort and Organize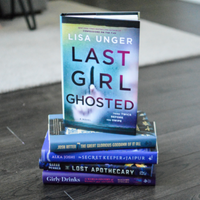 Next comes the hard part—sorting and organizing all of your books! Go over to your big pile and start making stacks of books. You can decide the best way to categorize everything but we'd recommend beginning with genres or authors (if you have enough of the same author).
Once that's done, now it's time to assess each and every read. Much like decluttering your closet, go through every item and think to yourself "Do I love this?" or "Will I read this?". You may feel overwhelmed at first but try comparing each book to your current reading tastes to get a sense on whether each book is shelf-worthy, so to speak.
Really think about what should have a spot on your bookshelf. Your favorite books that you re-read time and time again? They definitely deserve need some on your shelf! New releases you're dying to dig into? Same!
If it's time to part ways, consider gifting your books to another reader you may know or donate them to a shelter or library! Pro tip: Call ahead before you donate to make sure the organization is able and willing to take your books. If not, they'll be able to recommend a couple of other organizations in need.
Arrange Your Bookshelf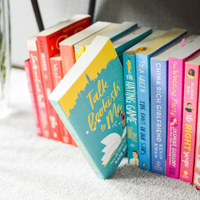 Once the hard part's over and you've decluttered your collection, it's time to arrange your bookshelf! Look back on the categories and piles you have and decide if this is the way you want to organize your shelf.
There are so many different ways to group your books together. Perhaps you put all your classics on your bottom shelves? Or maybe you arrange everything alphabetically so it's always easy to find what you're looking for?
Another practical approach is to organize by genre. And, if you're a budding interior designer, you can even choose to arrange your books by color so that your bookshelf doubles as a piece of décor!
Whatever you choose, know that the world's your oyster! You can also always test out a system and switch it if you find it hard to adhere to.
Fill Your Shelves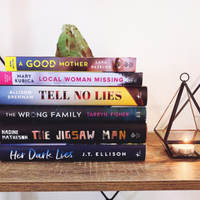 After all your books have been culled, you might be noticing a bit of empty shelf space. Not to worry, though! It just means you can add a few new additions to your TBR.
You've come to the right place, then!
If you've got gift cards laying around after the holidays, consider gifting yourself these amazing books. If you're a member of a book club, we've got a list of new must-reads! And, lastly, check out some of our most anticipated books of the year to get your pre-orders in…well…order!
We hope you liked our decluttering tips. Here's to a better bookshelf this year!