Is one of your new year's resolution to start a book club? We've got tips for that! But here comes the hard part: deciding what you're going to read.
Well, we've got you covered with these new must-read book club picks! From a rich and complex story about a mother and son to a sweeping historical fiction novel, all these books are great reads and lend themselves to even greater discussions.
The Good Son by Jacquelyn Mitchard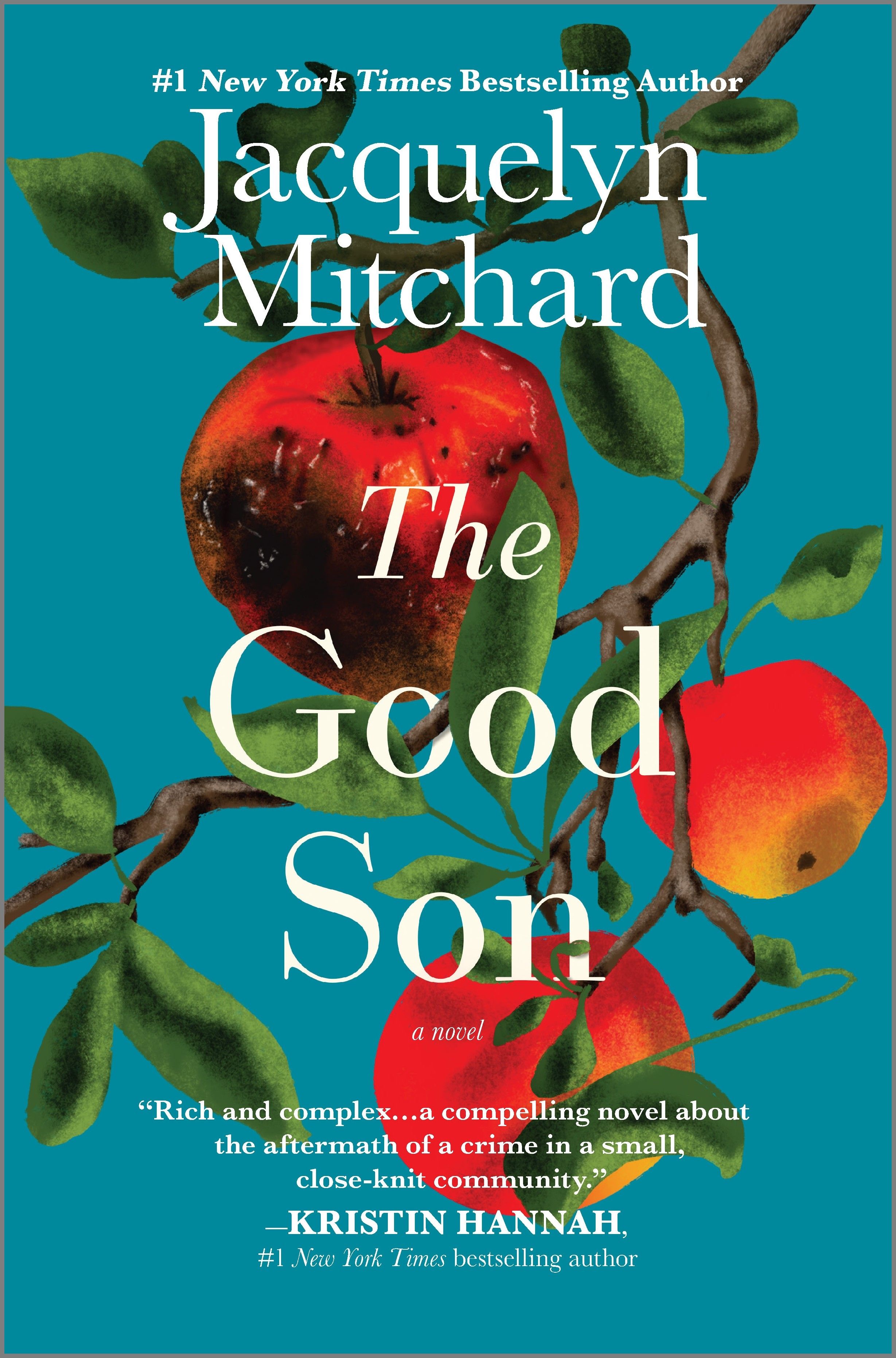 "Rich and complex, The Good Son is a compelling novel about the aftermath of a crime in a small, close-knit community."—Kristin Hannah, New York Times bestselling author

From #1 New York Times bestselling author Jacquelyn Mitchard comes the gripping, emotionally charged novel of a mother who must help her son after he is convicted of a devastating crime.
What do you do when the person you love best becomes unrecognizable to you? For Thea Demetriou, the answer is both simple and agonizing: you keep loving him somehow.
Stefan was just seventeen when he went to prison for the drug-fueled murder of his girlfriend, Belinda. Three years later, he's released to a world that refuses to let him move on. Belinda's mother, once Thea's good friend, galvanizes the community to rally against him to protest in her daughter's memory. The media paints Stefan as a symbol of white privilege and indifferent justice. Neighbors, employers, even some members of Thea's own family turn away.
Meanwhile Thea struggles to understand her son. At times, he is still the sweet boy he has always been; at others, he is a young man tormented by guilt and almost broken by his time in prison. But as his efforts to make amends meet escalating resistance and threats, Thea suspects more forces are at play than just community outrage. And if there is so much she never knew about her own son, what other secrets has she yet to uncover—especially about the night Belinda died?
Available at:
Amazon | Barnes & Noble | Google Play | Kobo | Apple Books | Indiebound | Indigo | Audible | Goodreads
The Women of Pearl Island by Polly Crosby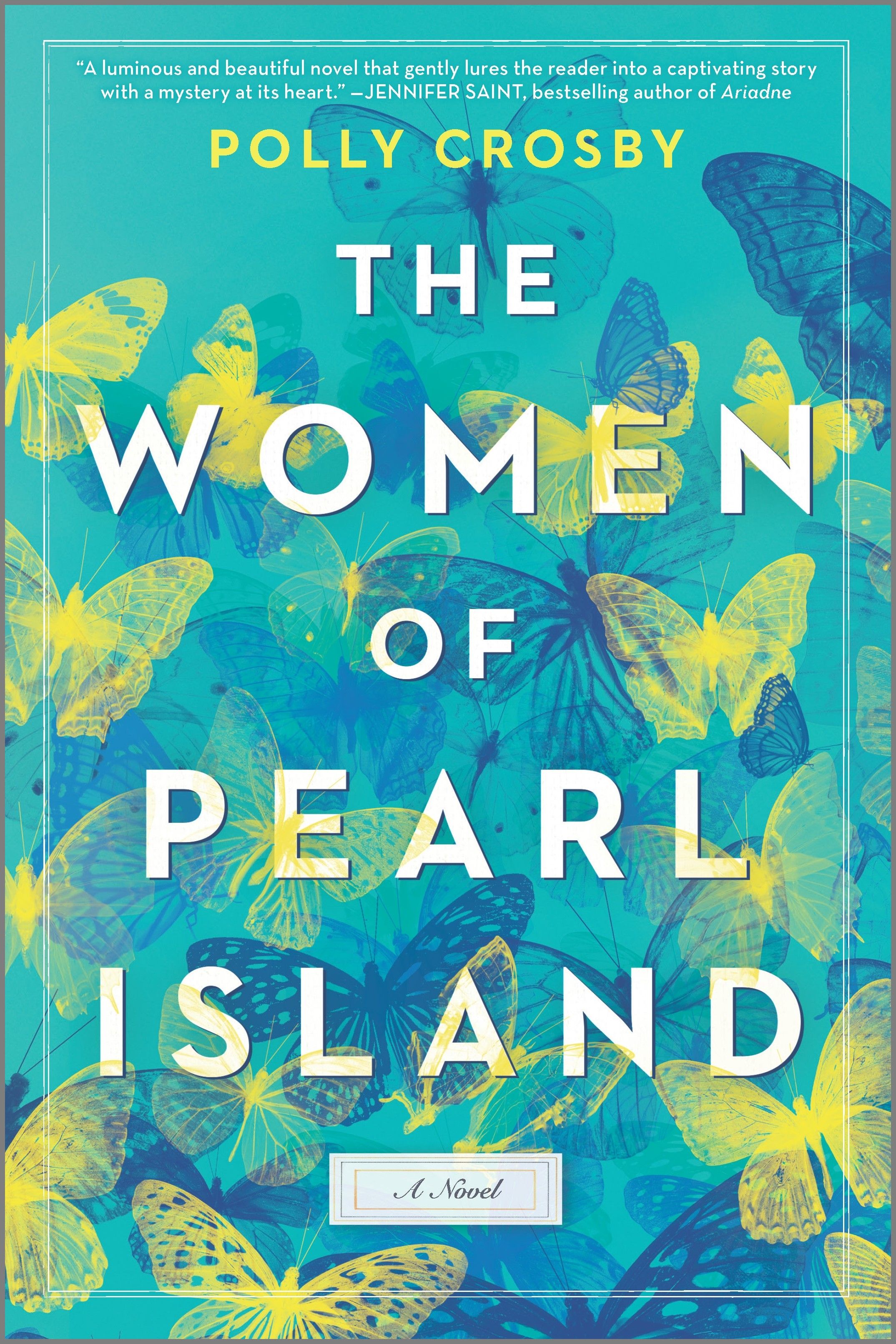 "A luminous and beautiful novel that gently lures the reader into a captivating story with a mystery at its heart." – Jennifer Saint, bestselling author of Ariadne
Set on a secluded island off the British coast, The Women of Pearl Island is a moving and evocative story of family secrets, natural wonders and a mystery spanning decades.
When Tartelin answers an ad for a personal assistant, she doesn't know what to expect from her new employer, Marianne, an eccentric elderly woman. Marianne lives on a remote island that her family has owned for generations, and for decades her only companions have been butterflies and tightly held memories of her family.
But there are some memories Marianne would rather forget, such as when the island was commandeered by the British government during WWII. Now, if Marianne can trust Tartelin with her family's story, she might finally be able to face the long-buried secrets of her past that have kept her isolated for far too long.
Available at:
Amazon | Barnes & Noble | Google Play | Kobo | Apple Books | Indiebound | Indigo | Audible | Goodreads
Cry Wolf by Hans Rosenfeldt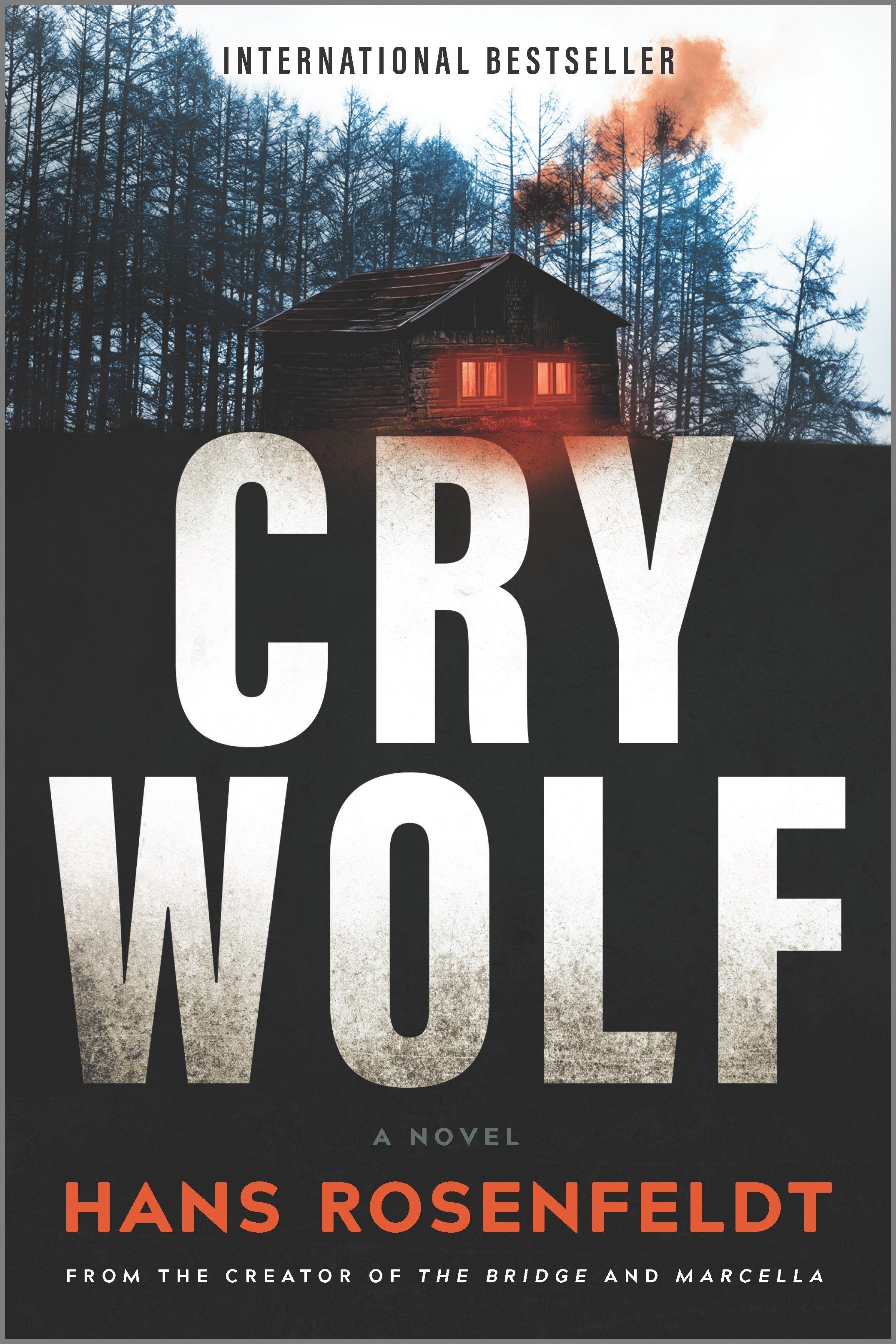 A DEAD WOLF

A DRUG DEAL GONE WRONG

A LETHAL FEMALE ASSASSIN
The first book in a new series by Hans Rosenfeldt, creator of the TV series The Bridge as well as Netflix's Emmy Award–winning Marcella.
Hannah Wester, a policewoman in the remote northern town of Haparanda, Sweden, finds herself on the precipice of chaos.
When human remains are found in the stomach of a dead wolf, Hannah knows that this summer won't be like any other. The remains are linked to a bloody drug deal across the border in Finland. But how did the victim end up in the woods outside of Haparanda? And where have the drugs and money gone?
Hannah and her colleagues leave no stone unturned. But time is scarce and they aren't the only ones looking. When the secretive and deadly Katja arrives, unexpected and brutal events start to pile up. In just a few days, life in Haparanda is turned upside down. Not least for Hannah, who is finally forced to confront her own past.
Available at:
Amazon | Barnes & Noble | Google Play | Kobo | Apple Books | Indiebound | Indigo | Audible | Goodreads
The Liz Taylor Ring by Brenda Janowitz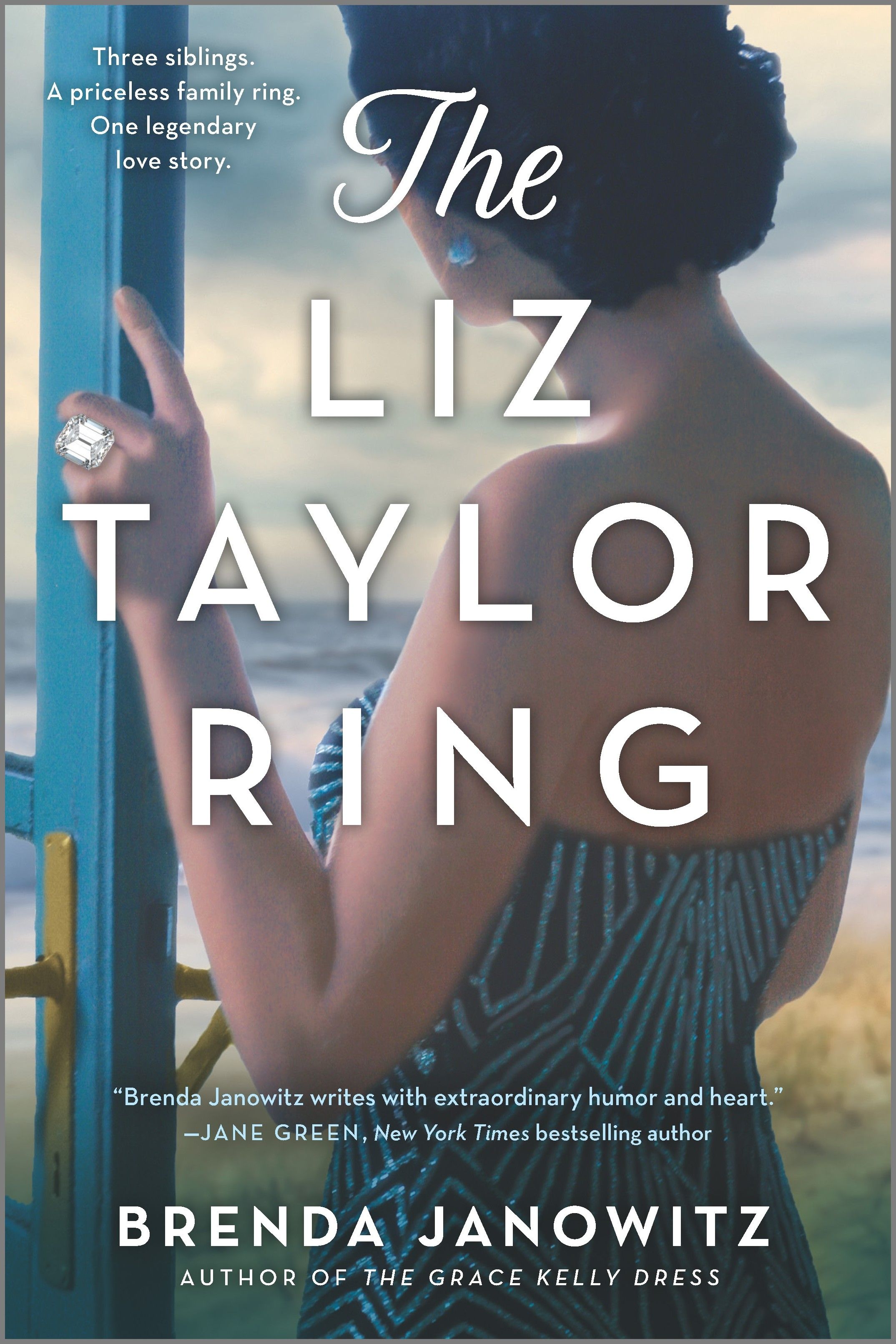 "Brenda Janowitz writes with extraordinary humor and heart." —JANE GREEN, New York Times bestselling author
Three siblings. A priceless family ring. One legendary love story.
In 1978, Lizzie Morgan and Ritchie Schneider embark on a whirlwind romance on the bright beaches and glamorous yachts of Long Island. Over the years, their relationship has its share of ups and downs, including a nine-month hiatus that ends with a stunning eleven-carat ring—one that looks just like the diamond Richard Burton gifted Liz Taylor after their own separation. Like the famous couple, despite the drama that would unfold throughout the Schneiders' marriage, the ring would be there as a symbol of their love…until it wasn't.
Decades later, when the lost ring unexpectedly resurfaces, the Schneiders' three children gather under one roof for the first time in years, eager to get their hands on this beloved, expensive reminder of their departed parents. But determining the fate of the heirloom is no simple task, unearthing old wounds and heartaches the siblings can't ignore. And when the ring reveals a secret that challenges everything they thought they knew about their parents' epic love story, they'll have to decide whether to move forward as a family or let the ring break them once and for all.
Available at:
Amazon | Barnes & Noble | Google Play | Kobo | Apple Books | Indiebound | Indigo | Audible | Goodreads
The Last Grand Duchess by Bryn Turnbull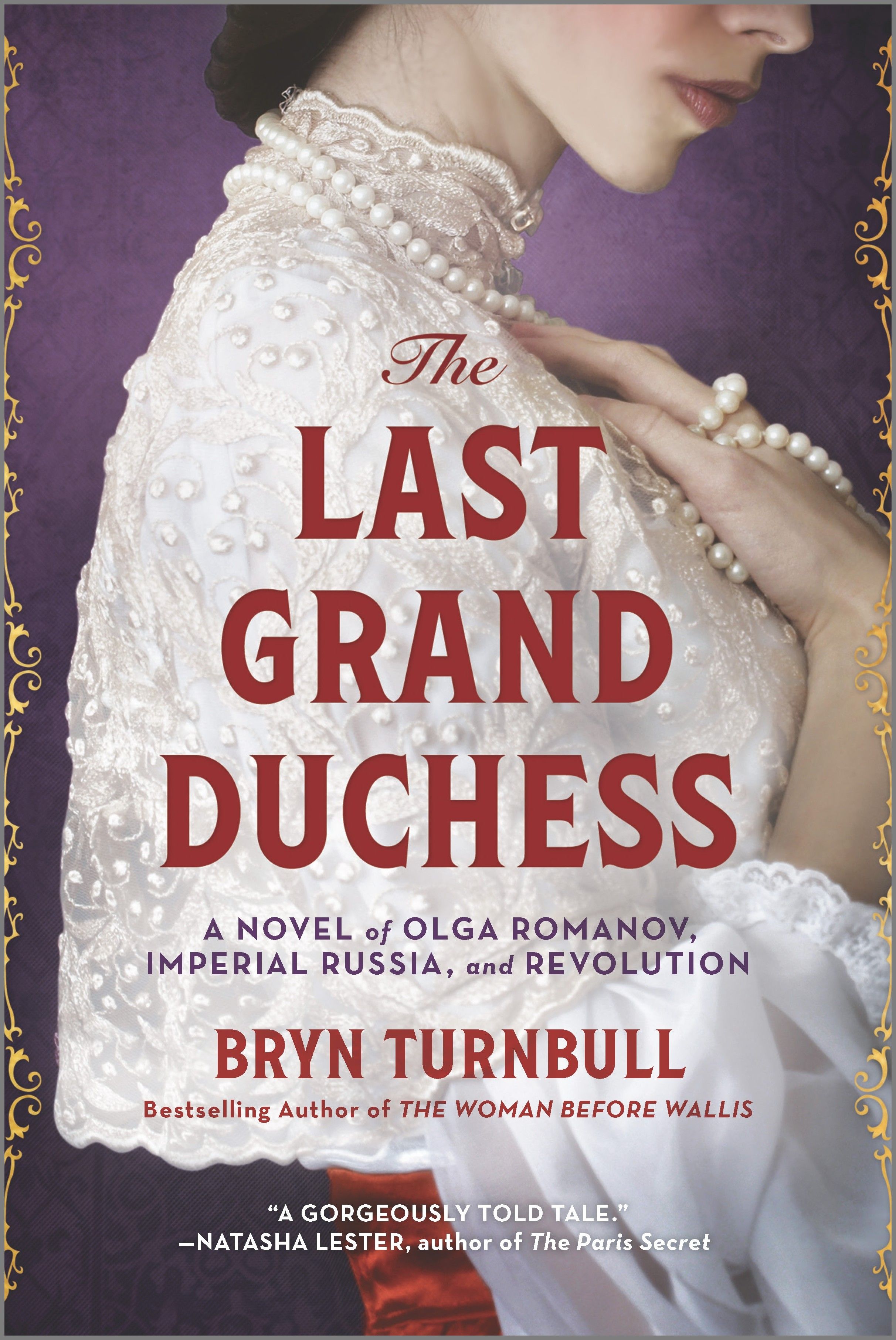 "Powerful and haunting . . . an intimate and unforgettable tale that transports the reader to the heart of Imperial Russia." —Chanel Cleeton, New York Times bestselling author of The Most Beautiful Girl in Cuba
This sweeping novel takes readers behind palace walls to see the end of Imperial Russia through the eyes of Olga Nikolaevna Romanov, the first daughter of the last tsar
Grand Duchess Olga Romanov comes of age amid a shifting tide for the great dynasties of Europe. But even as unrest simmers in the capital, Olga is content to live within the confines of the sheltered life her parents have built for her and her three sisters: hiding from the world on account of their mother's ill health, their brother Alexei's secret affliction, and rising controversy over Father Grigori Rasputin, the priest on whom the tsarina has come to rely. Olga's only escape from the seclusion of Alexander Palace comes from the grand tea parties her aunt hosts amid the shadow court of Saint Petersburg—a world of opulent ballrooms, scandalous flirtation, and whispered conversation.
But as war approaches, the palaces of Russia are transformed. Olga and her sisters trade their gowns for nursing habits, assisting in surgeries and tending to the wounded bodies and minds of Russia's military officers. As troubling rumors about her parents trickle in from the front, Olga dares to hope that a budding romance might survive whatever the future may hold. But when tensions run high and supplies run low, the controversy over Rasputin grows into fiery protest, and calls for revolution threaten to end three hundred years of Romanov rule.
At turns glittering and harrowing, The Last Grand Duchess is a story about dynasty, duty, and love, but above all, it's the story of a family who would choose devotion to each other over everything—including their lives.
Available at:
Amazon | Barnes & Noble | Google Play | Kobo | Apple Books | Indiebound | Indigo | Audible | Goodreads
You Truly Assumed by Laila Sabreen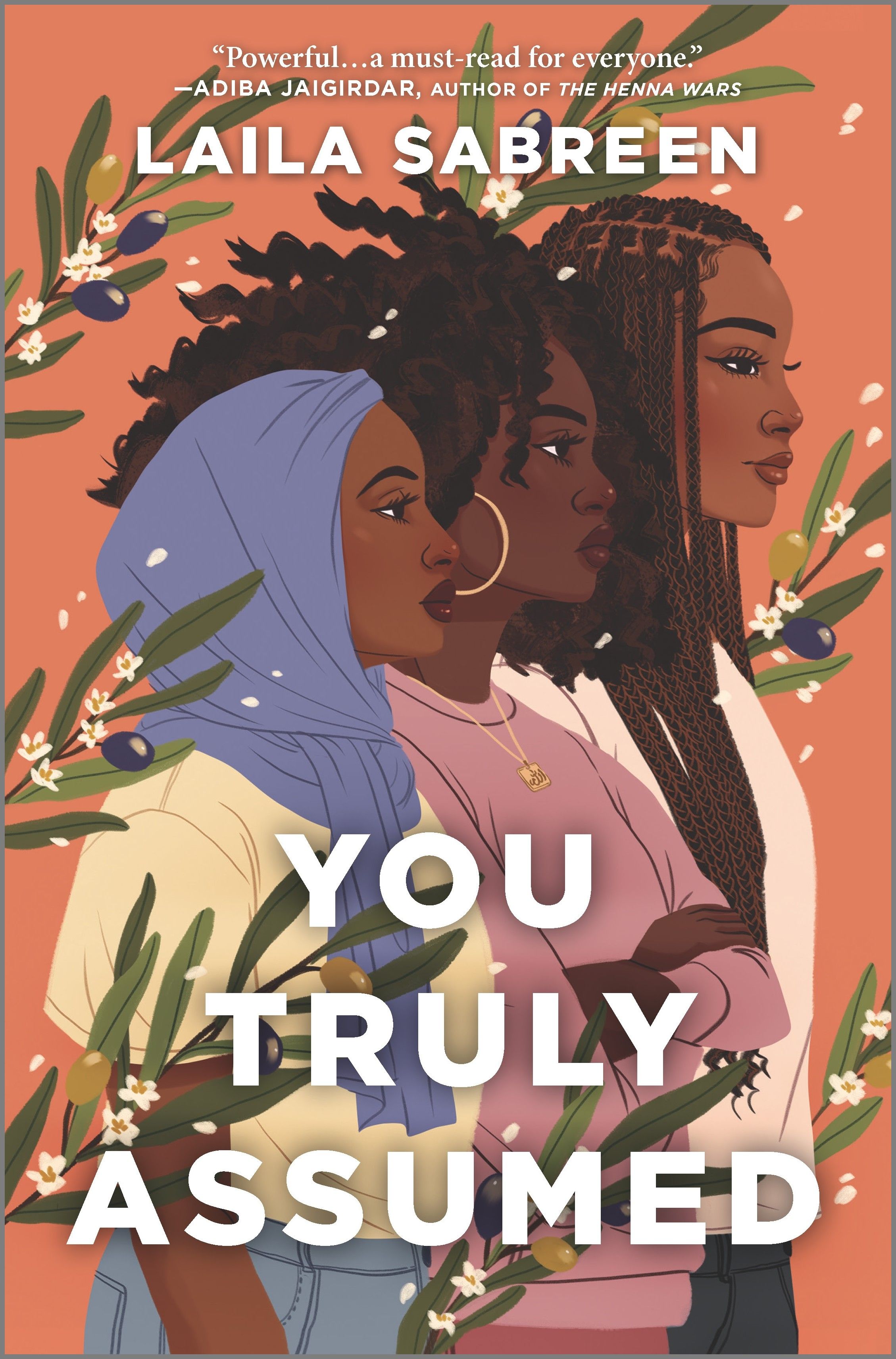 In this compelling and thought-provoking debut novel, after a terrorist attack rocks the country and anti-Islamic sentiment stirs, three Black Muslim girls create a space where they can shatter assumptions and share truths.
Sabriya has her whole summer planned out in color-coded glory, but those plans go out the window after a terrorist attack near her home. When the terrorist is assumed to be Muslim and Islamophobia grows, Sabriya turns to her online journal for comfort. You Truly Assumed was never meant to be anything more than an outlet, but the blog goes viral as fellow Muslim teens around the country flock to it and find solace and a sense of community.
Soon two more teens, Zakat and Farah, join Bri to run You Truly Assumed and the three quickly form a strong friendship. But as the blog's popularity grows, so do the pushback and hateful comments. When one of them is threatened, the search to find out who is behind it all begins, and their friendship is put to the test when all three must decide whether to shut down the blog and lose what they've worked for…or take a stand and risk everything to make their voices heard.
Available at:
Amazon | Barnes & Noble | Google Play | Kobo | Apple Books | Indiebound | Indigo | Goodreads
Let us know what your book club is reading below.