Mother's Day is fast approaching, but don't worry, we have you covered! I'm assuming, like us, you spoil mom all-year round, so how do we make this day extra special? How about the gift of relaxation and escapism! Let's be honest, we could all use that right about now. These 9 must-have books are sure to please mom on her special day! A Do Not Disturb sign is optional, but highly encouraged.
SISTER STARDUST BY JANE GREEN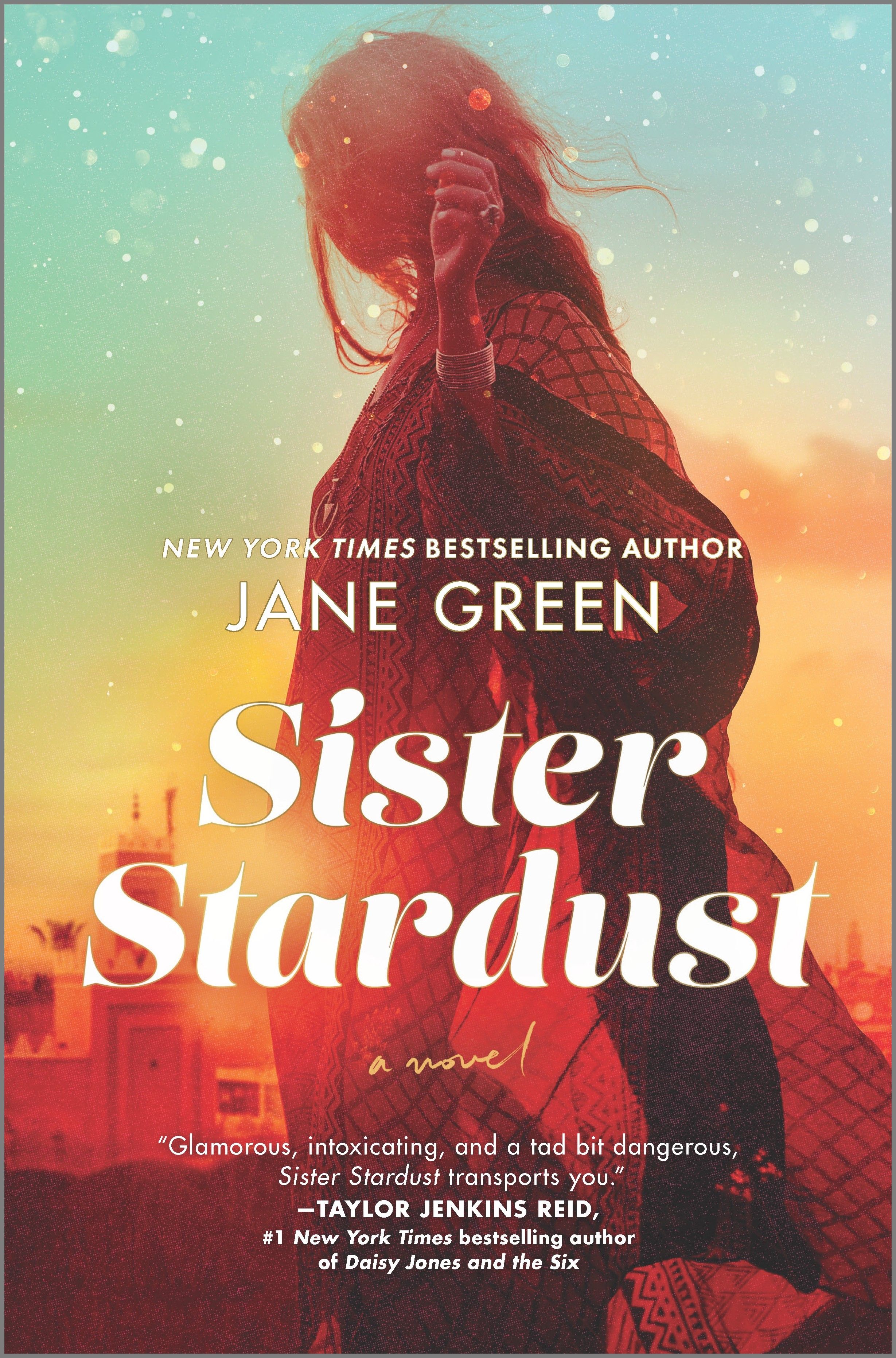 Jane Green reimagines the life of troubled icon Talitha Getty in this transporting story from a forgotten chapter of the Swinging '60s

Claire grew up in a small town, far from the glitz and glamour of London. On the cusp of adulthood, she yearns for the adventure and independence of a counterculture taking root across the world.

When she's offered the chance to start anew in Morocco, in a palace where famous artists and musicians—even the Rolling Stones—have been known to visit, she seizes the chance. Arriving in Marrakesh, she's quickly swept up in a heady world of music, drugs and communal living. And Talitha Getty, socialite wife of a famous oil heir, seems to preside over the whole scene. As Claire is pulled into her orbit, the realities of Talitha's precarious existence set off a chain of dangerous events that could alter Claire's life forever.
Available at:
Amazon | Barnes & Noble | Google Play | Kobo | Apple Books | Indiebound | Indigo | Audible | Goodreads
A Family Affair by Robyn Carr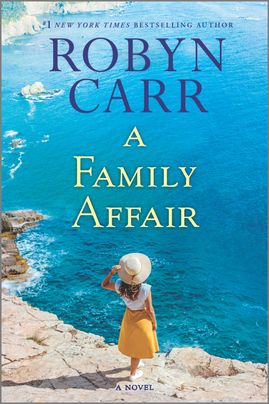 Life's biggest dilemmas can provide its sweetest rewards
Anna McNichol knows how to take charge. Raised by a single mother, she's worked to ensure her three children have every advantage she didn't. And while her marriage has its problems, she values commitment and believes in "till death do us part." Now an empty nester, she's at the peak of her career and ready to seize the opportunity to focus on her future.
But life can change in an instant, and when her husband dies suddenly, Anna's carefully constructed world falls apart. The mysterious young woman at the memorial service confirms her husband had been keeping secrets, and Anna is determined to get to the truth.
For once, she doesn't have the answers. Her kids are struggling with their grief, her mother's health is in decline and Anna needs closure. Faced with one challenge after another, she finds support from an unexpected source. And as she puts her life back together, Anna realizes the McNichols may not be perfect but they'll always be family, and family is forever.
Available at:
Amazon | Barnes & Noble | Google Play | Kobo | Apple Books | Indiebound | Indigo | Audible | Goodreads
Summer On The Island by Brenda Novak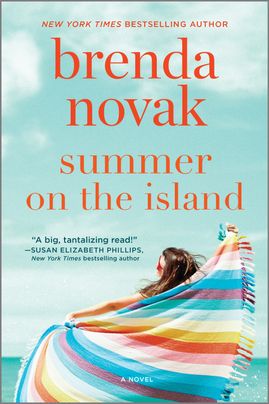 "Welcome spring with the newest treat from Brenda Novak. This is the book her fans, old and new, have been waiting for. A big, tantalizing read!"—Susan Elizabeth Phillips, New York Times bestselling author

A summer of healing, friendship, love…and a secret that could change everything.
After the death of her US senator father, Marlow Madsen travels to the small island off the coast of Florida where she spent summers growing up to help her mother settle the family estate. For Marlow, the trip is a chance to reconnect after too long apart. It's also the perfect escape to help her feel grounded again—one she's happy to share with friends Aida and Claire, who are hoping to hit reset on their lives, too.
A leisurely beachfront summer promises the trio of women the opportunity to take deep healing breaths and explore new paths. But when her father's will reveals an earth-shattering secret that tarnishes his impeccable reputation and everything she thought she knew about her family, Marlow finds herself questioning her entire childhood—and aspects of her future. Fortunately, her friends, and the most unlikely love interest she could imagine, prove that happiness can be found no matter what—as long as the right people are by your side.
Available at:
Amazon | Barnes & Noble | Google Play | Kobo | Apple Books | Indiebound | Indigo | Audible | Goodreads
THE GOOD SON BY JACQUELYN MITCHARD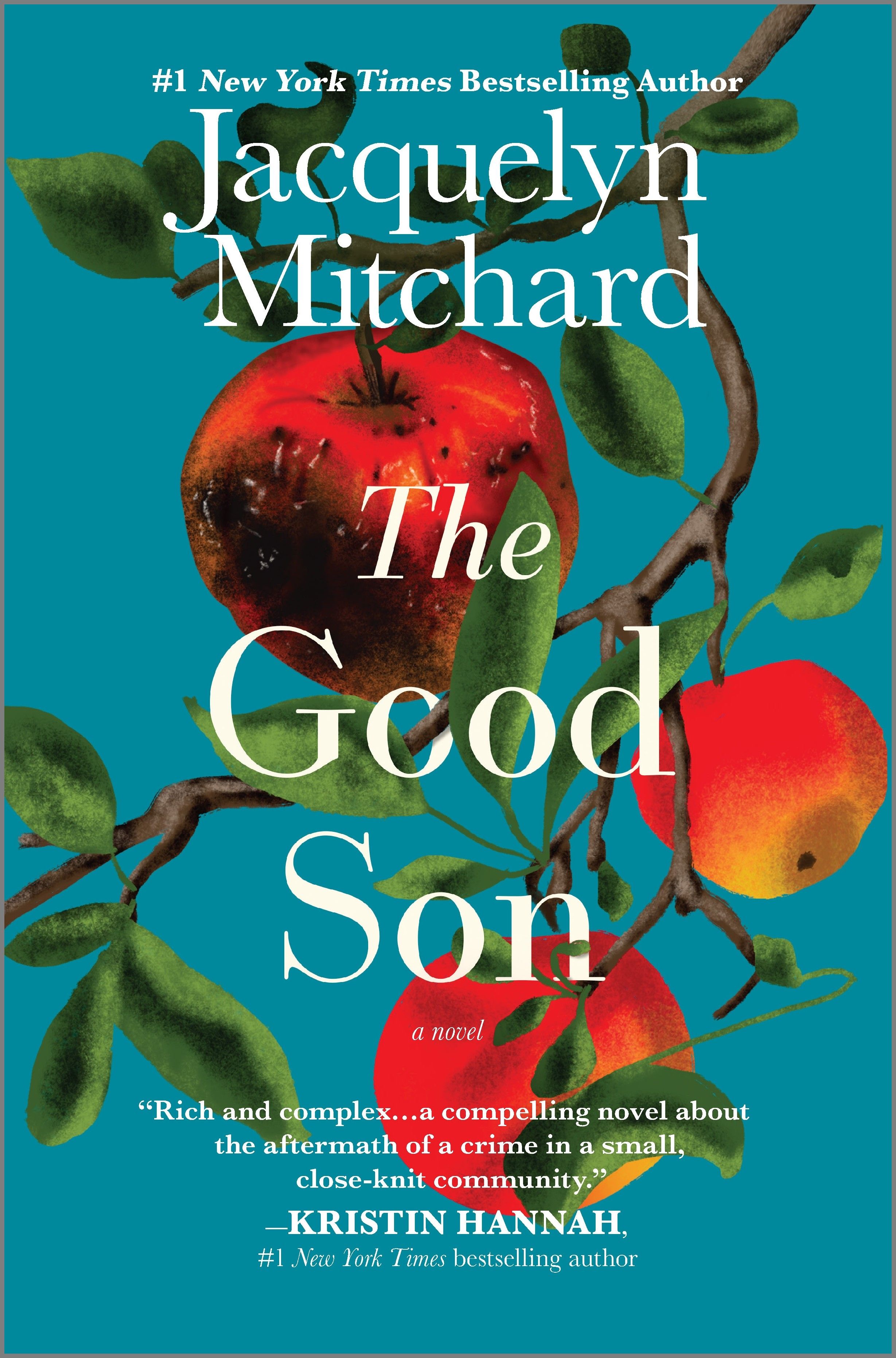 "Rich and complex, The Good Son is a compelling novel about the aftermath of a crime in a small, close-knit community."—Kristin Hannah, New York Times bestselling author

From #1 New York Times bestselling author Jacquelyn Mitchard comes the gripping, emotionally charged novel of a mother who must help her son after he is convicted of a devastating crime.
What do you do when the person you love best becomes unrecognizable to you? For Thea Demetriou, the answer is both simple and agonizing: you keep loving him somehow.
Stefan was just seventeen when he went to prison for the drug-fueled murder of his girlfriend, Belinda. Three years later, he's released to a world that refuses to let him move on. Belinda's mother, once Thea's good friend, galvanizes the community to rally against him to protest in her daughter's memory. The media paints Stefan as a symbol of white privilege and indifferent justice. Neighbors, employers, even some members of Thea's own family turn away.
Meanwhile Thea struggles to understand her son. At times, he is still the sweet boy he has always been; at others, he is a young man tormented by guilt and almost broken by his time in prison. But as his efforts to make amends meet escalating resistance and threats, Thea suspects more forces are at play than just community outrage. And if there is so much she never knew about her own son, what other secrets has she yet to uncover—especially about the night Belinda died?
Available at:
Amazon | Barnes & Noble | Google Play | Kobo | Apple Books | Indiebound | Indigo | Audible | Goodreads
THE LOST APOTHECARY BY SARAH PENNER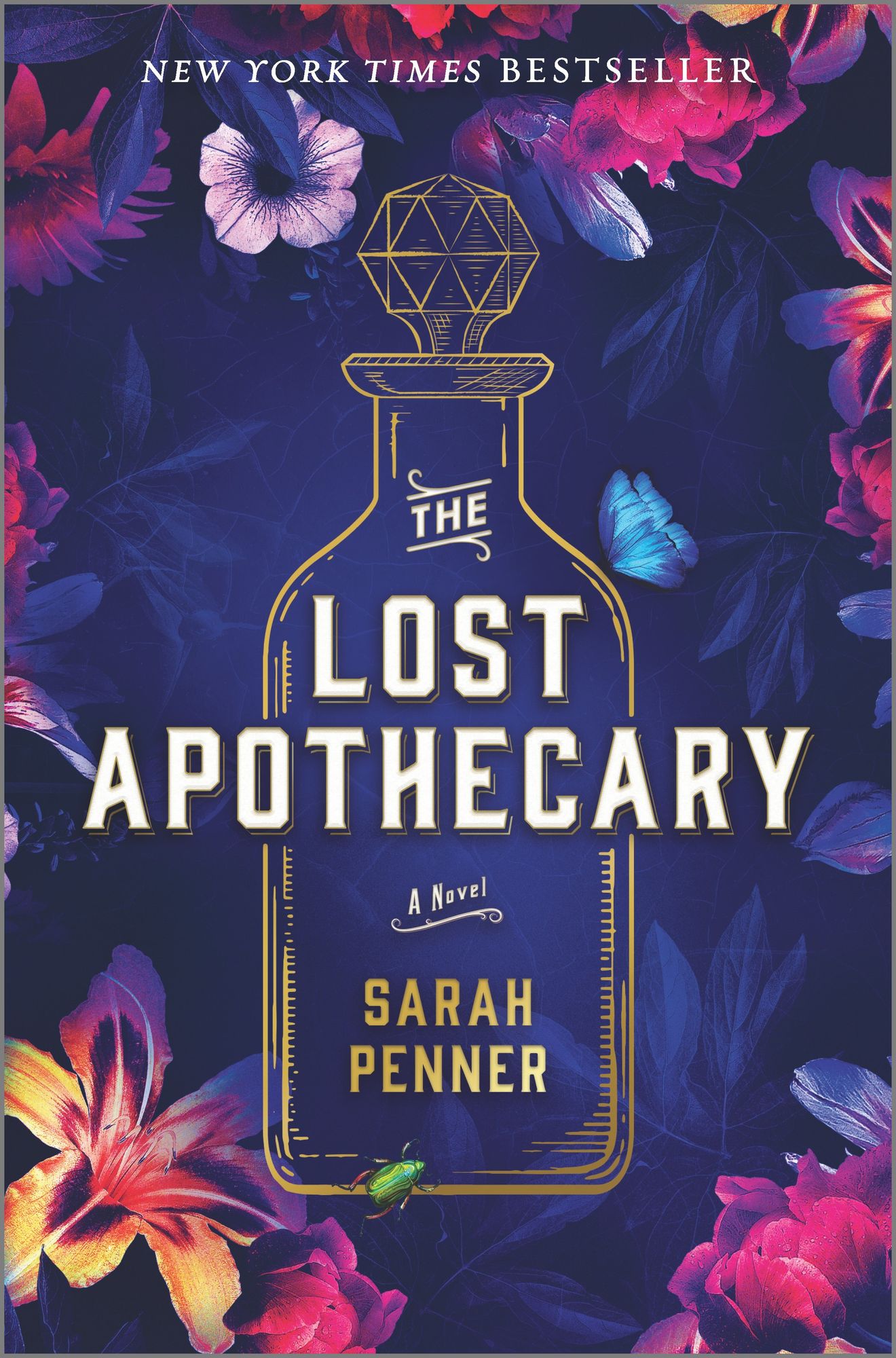 A 2021 Goodreads Choice Awards Nominee and an Amazon Best Book of 2021!
A forgotten history. A secret network of women. A legacy of poison and revenge. Welcome to The Lost Apothecary…
Hidden in the depths of eighteenth-century London, a secret apothecary shop caters to an unusual kind of clientele. Women across the city whisper of a mysterious figure named Nella who sells well-disguised poisons to use against the oppressive men in their lives. But the apothecary's fate is jeopardized when her newest patron, a precocious twelve-year-old, makes a fatal mistake, sparking a string of consequences that echo through the centuries.
Meanwhile in present-day London, aspiring historian Caroline Parcewell spends her tenth wedding anniversary alone, running from her own demons. When she stumbles upon a clue to the unsolved apothecary murders that haunted London two hundred years ago, her life collides with the apothecary's in a stunning twist of fate—and not everyone will survive.
Available at:
Amazon | Barnes & Noble | Google Play | Kobo | Apple Books | Indiebound | Indigo | Audible | Goodreads
FOREVER BOY BY KATE SWENSON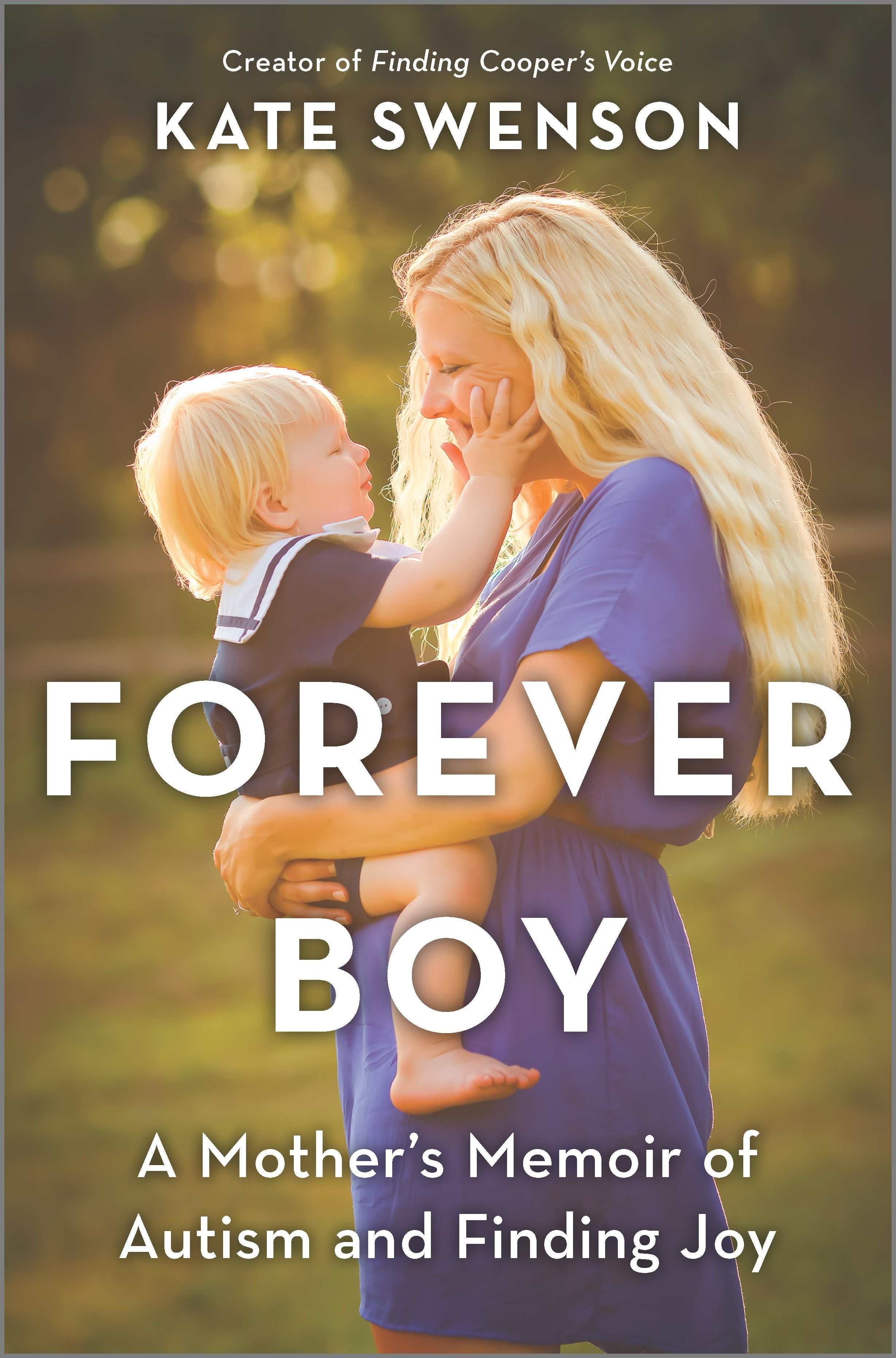 With her popular blog, Finding Cooper's Voice, Kate Swenson has provided hope and comfort for hundreds of thousands of parents of children with Autism. Now, Kate shares her inspiring story in this powerful memoir about motherhood and unconditional love
When Kate Swenson's son Cooper was diagnosed with severe, nonverbal autism, her world stopped. She had always dreamed of having the perfect family life. She hadn't signed up for life as a mother raising a child with a disability.
At first, Kate experienced the grief of broken dreams. Then she felt the frustration and exhaustion of having to fight for your child in a world that is stacked against them. But through hard work, resilience and personal growth, she would come to learn that Cooper wasn't the one who needed to change. She was. And it was this transformation that led Kate to acceptance—and ultimately joy. In Forever Boy, Kate shares her inspiring journey with honesty and compassion, offering solace and hope to others on this path and illuminating the strength and perseverance of mothers.
Available at:
Amazon | Barnes & Noble | Google Play | Kobo | Apple Books | Indiebound | Indigo | Audible | Goodreads
THE SUMMER GETAWAY BY SUSAN MALLERY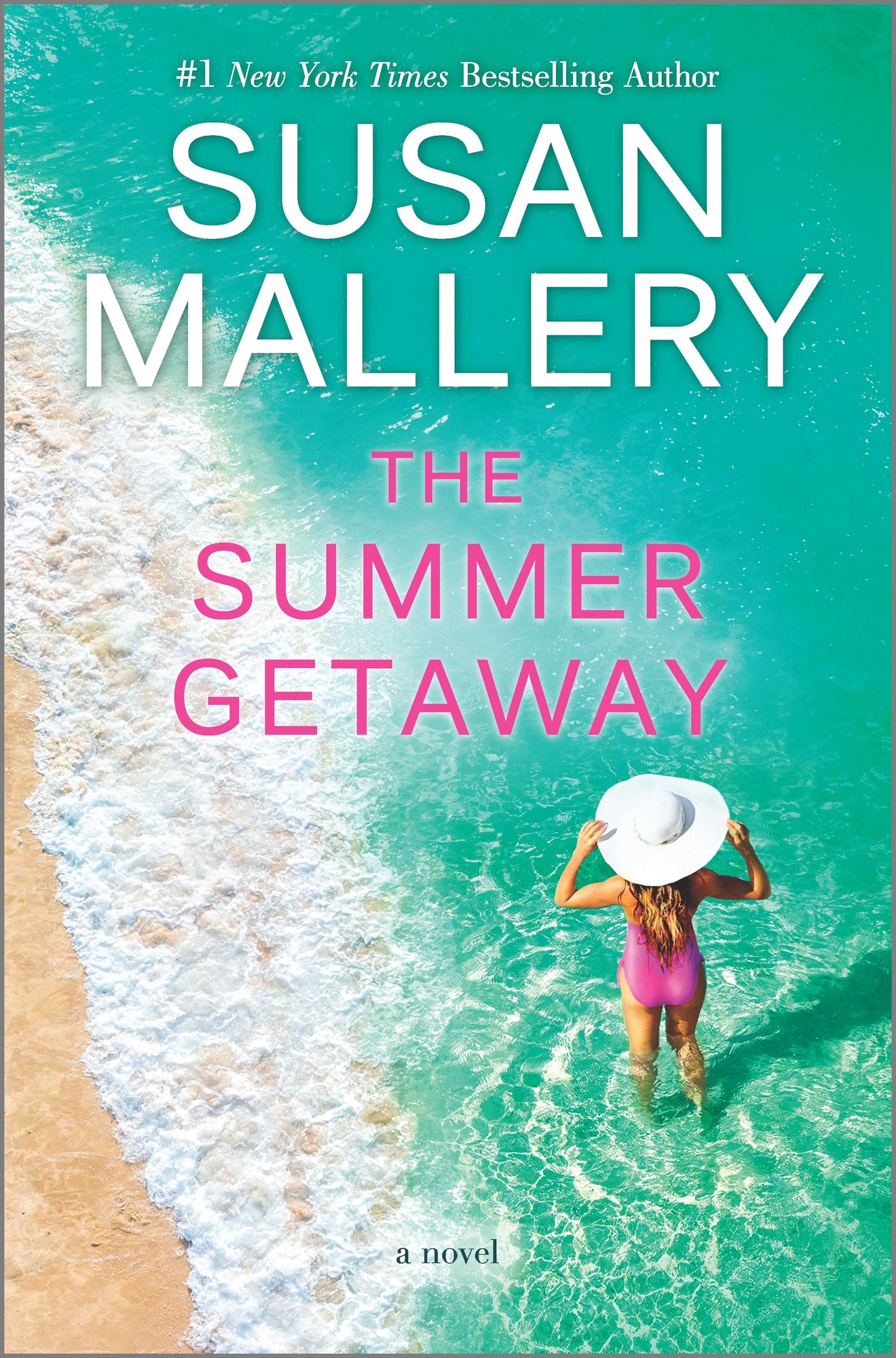 One woman discovers the beauty in chaos in this poignant and heartwarming story about the threads that hold family together from #1 New York Times bestselling author Susan Mallery.
With her divorce settlement about to run out and a mortgage she can't afford, Robyn Caldwell needs a plan for her future. She nurtured her family and neglected herself. But how's she supposed to think when her daughter has become the most demanding bride ever, her son won't even consider college, her best friend is on the brink of marital disaster and her ex is making a monumentally bad decision that could bring everything crashing down on Robyn's head? So when her great-aunt Lillian invites her to Santa Barbara for the summer, Robyn hops on the first plane.
But it's hard to run away when you're the heart of the family. One by one, everyone she left behind follows her across the country. Somehow, their baggage doesn't feel as heavy in the sun-drenched, mishmash mansion. The more time Robyn spends with free-spirited Lillian, the more she sees the appeal in taking chances—on dreams, on love, on family. Life is meant to be lived on purpose. All she has to do is muster the courage to take a chance on herself.
Available at:
Amazon | Barnes & Noble | Google Play | Kobo | Apple Books | Indiebound | Indigo | Audible | Goodreads
CONFESSIONS FROM THE QUILTING CIRCLE BY MAISEY YATES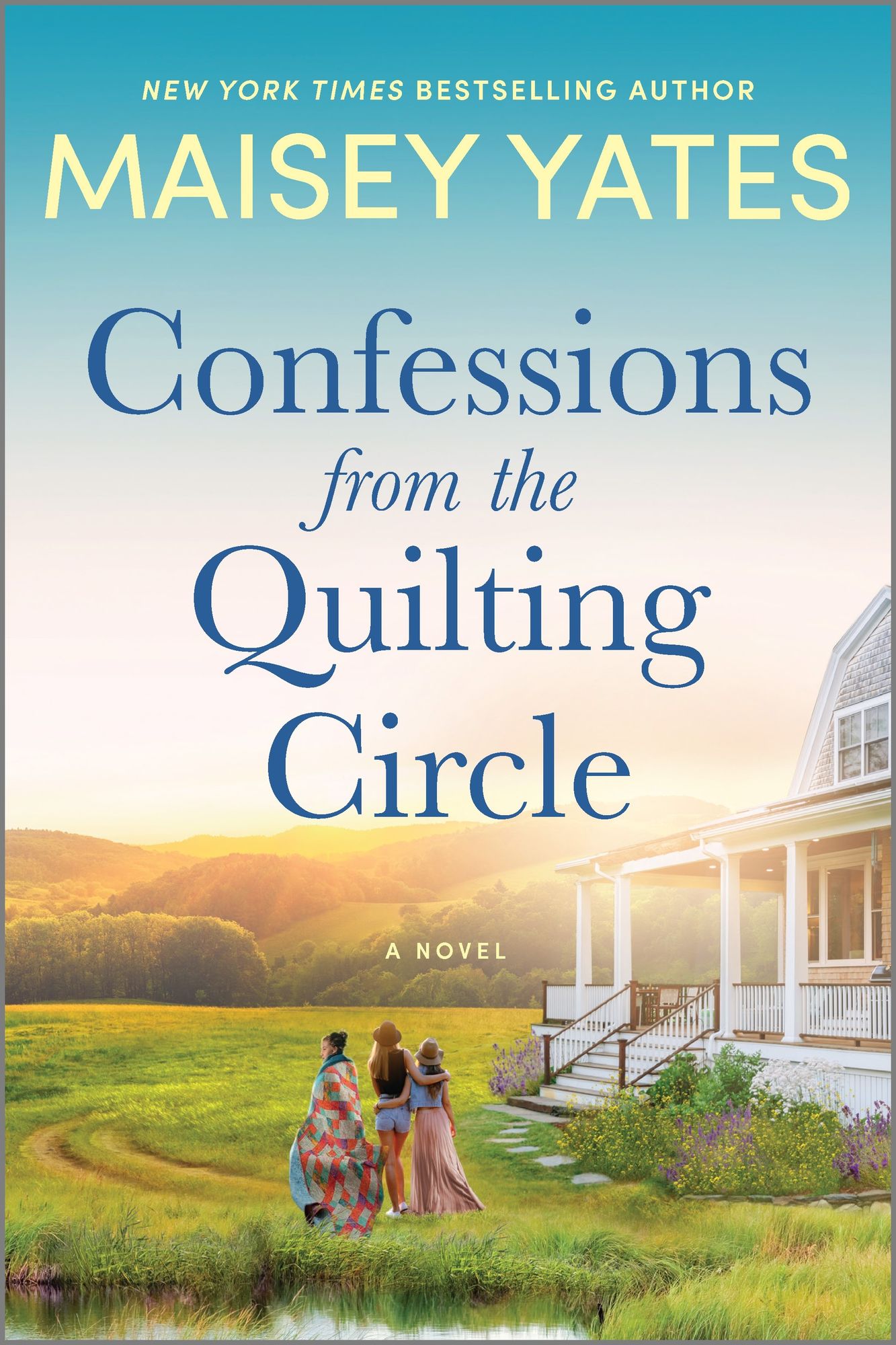 The Ashwood women don't have much in common…except their ability to keep secrets.
When Lark Ashwood's beloved grandmother dies, she and her sisters discover an unfinished quilt. Finishing it could be the reason Lark's been looking for to stop running from the past, but is she ever going to be brave enough to share her biggest secret with the people she ought to be closest to?
Hannah can't believe she's back in Bear Creek, the tiny town she sacrificed everything to escape from. The plan? Help her sisters renovate her grandmother's house and leave as fast as humanly possible. Until she comes face-to-face with a man from her past. But getting close to him again might mean confessing what really drove her away…
Stay-at-home mom Avery has built a perfect life, but at a cost. She'll need all her family around her, and all her strength, to decide if the price of perfection is one she can afford to keep paying.
This summer, the Ashwood women must lean on each other like never before, if they are to stitch their family back together, one truth at a time…
Available at:
Amazon | Barnes & Noble | Google Play | Kobo | Apple Books | Indiebound | Indigo | Audible | Goodreads
THE LIZ TAYLOR RING BY BRENDA JANOWITZ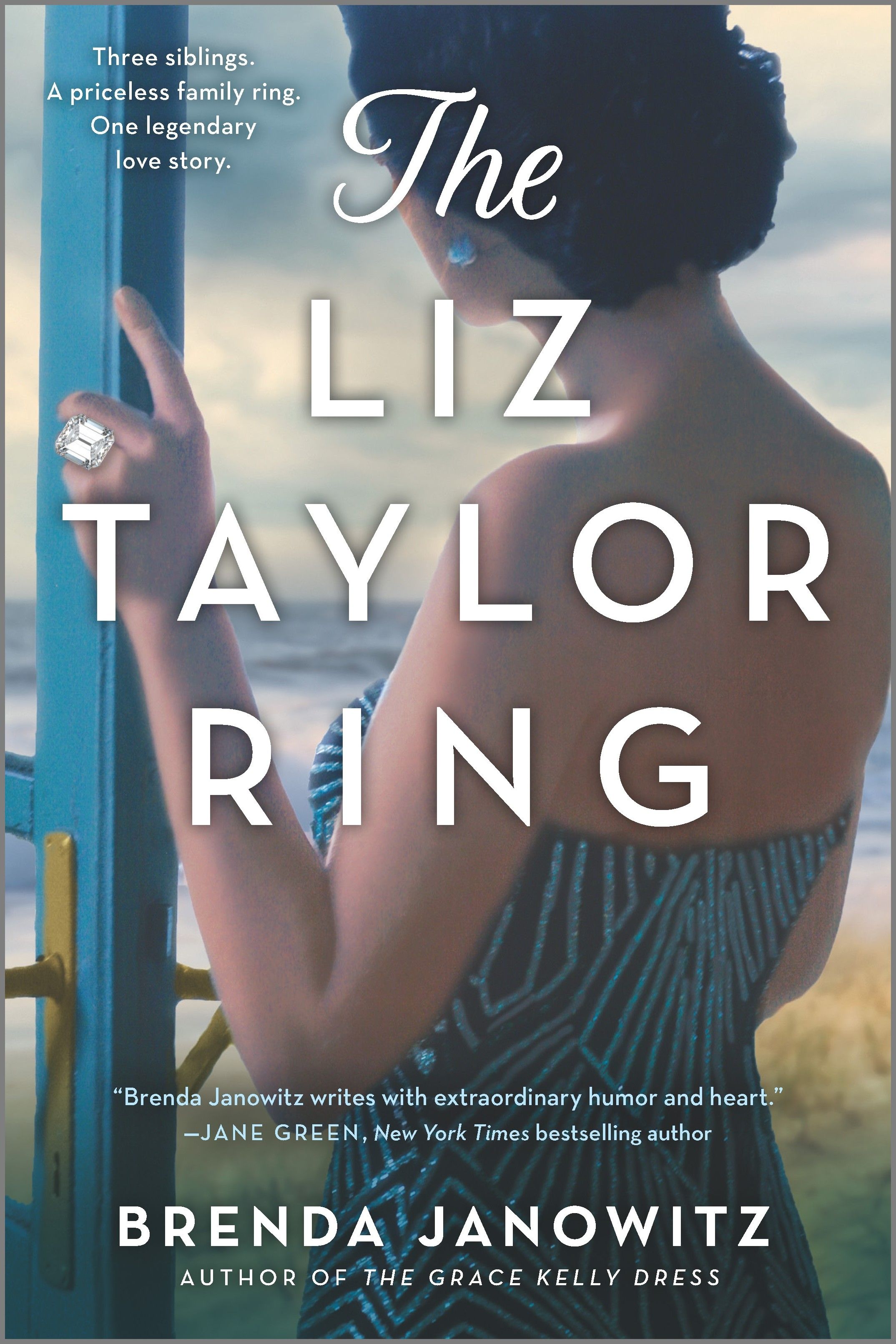 "Brenda Janowitz writes with extraordinary humor and heart." —JANE GREEN, New York Times bestselling author
Three siblings. A priceless family ring. One legendary love story.
In 1978, Lizzie Morgan and Ritchie Schneider embark on a whirlwind romance on the bright beaches and glamorous yachts of Long Island. Over the years, their relationship has its share of ups and downs, including a nine-month hiatus that ends with a stunning eleven-carat ring—one that looks just like the diamond Richard Burton gifted Liz Taylor after their own separation. Like the famous couple, despite the drama that would unfold throughout the Schneiders' marriage, the ring would be there as a symbol of their love…until it wasn't.
Decades later, when the lost ring unexpectedly resurfaces, the Schneiders' three children gather under one roof for the first time in years, eager to get their hands on this beloved, expensive reminder of their departed parents. But determining the fate of the heirloom is no simple task, unearthing old wounds and heartaches the siblings can't ignore. And when the ring reveals a secret that challenges everything they thought they knew about their parents' epic love story, they'll have to decide whether to move forward as a family or let the ring break them once and for all.
Available at:
Amazon | Barnes & Noble | Google Play | Kobo | Apple Books | Indiebound | Indigo | Audible | Goodreads
Let us know which books you know mom would love below! 💐