February 28th is almost here! Never Never by Colleen Hoover and Tarryn Fisher will be out into the world, and we could NOT be more excited! If you haven't gotten your hands on this hot commodity, let me entice you with this excerpt to help you decide 😉 (sorry, not sorry, to your already full bookshelf).

Never Never by Colleen Hoover and Tarryn Fisher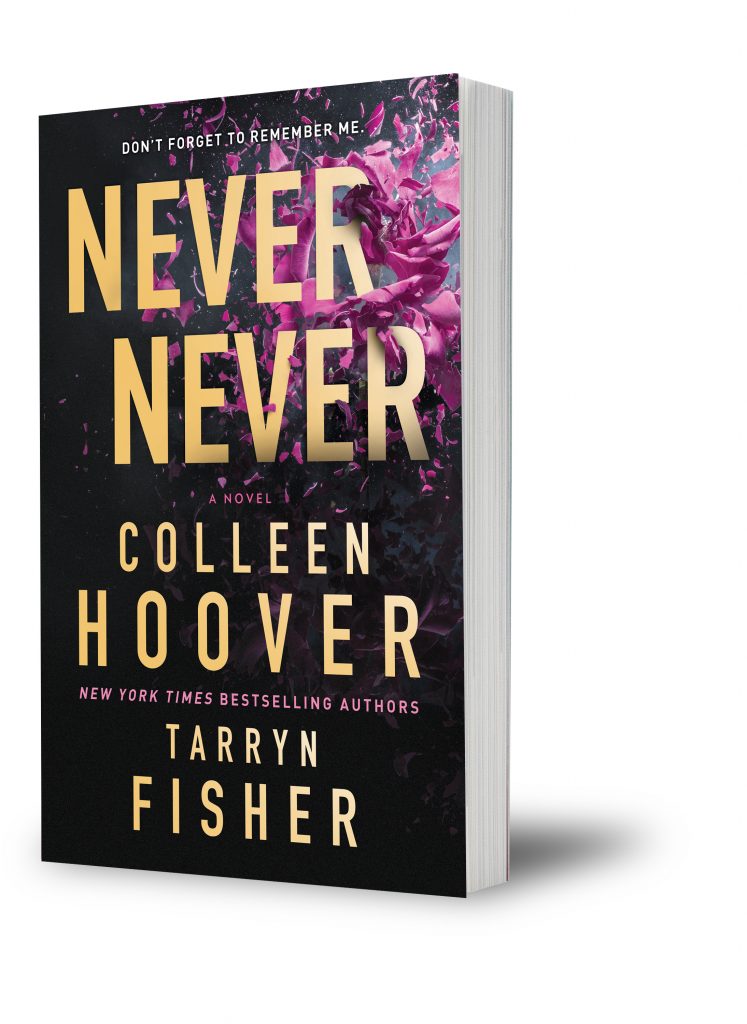 Charlie Wynwood and Silas Nash have been best friends since they could walk. They've been in love since the age of fourteen. But as of this morning…they are complete strangers. Their first kiss, their first fight, the moment they fell in love…every memory has vanished. Now Charlie and Silas must work together to uncover the truth about what happened to them and why.
But the more they learn about the couple they used to be…the more they question why they were ever together to begin with. Forgetting is terrifying, but remembering may be worse.
Heart-stopping and utterly captivating, the complete Never Never series, now available in one volume, will leave readers breathless and believing in the power of love.
Available on February 28, 2023:
Amazon | Barnes & Noble | Google Play | Kobo | Apple Books | Indiebound | Indigo | Goodreads