'Tis the season for new holiday reads! These heartwarming books will get you into the holiday spirit early this year. Get all warm and fuzzy inside (aka the best kinds of feelings!) with a cup of hot cocoa and one of these sweet stories by your side.
Meet Me in London by Georgia Toffolo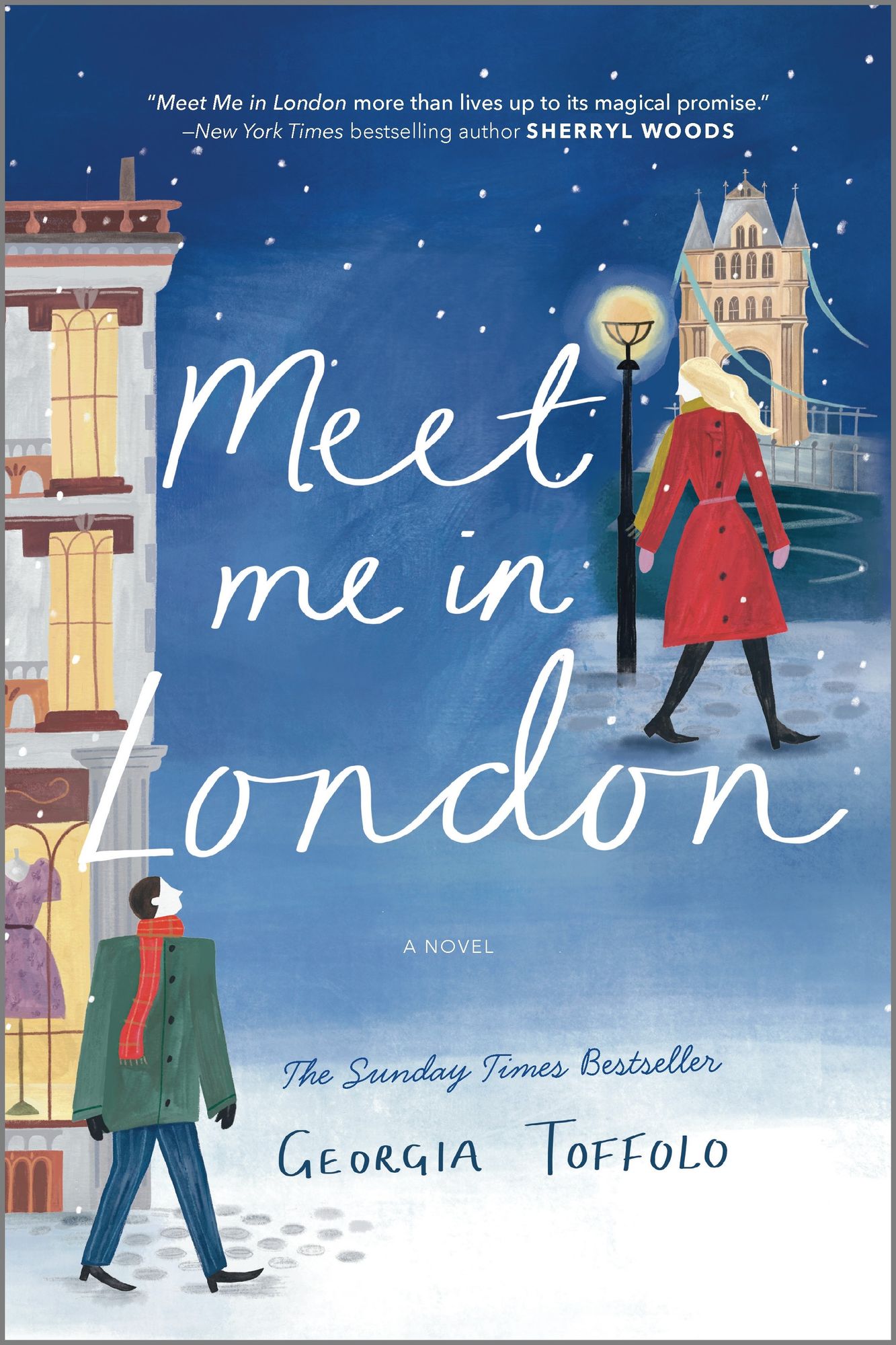 Fans of Josie Silver's One Day in December and Christina Lauren's In a Holidaze will adore watching Victoria and Oliver's pretend engagement dissolve as their very real chemistry threatens to upend all their carefully laid-out secrets. Set against the most charming London backdrop, Meet Me in London is an irrisistable seasonal treat!
What do you do when your fake engagement starts to feel too real…
Aspiring clothes designer Victoria Scott spends her days working in a bar in Chelsea and her evenings designing vintage clothes, dreaming of one day opening her own boutique. But these aspirations are under threat from the new department store opening at the end of her road. She needs a Christmas miracle, but one is not forthcoming.
Oliver Russell's Christmas is not looking very festive right now. His family's new London department store opening is behind schedule, and on top of that his interfering, if well-meaning, mother is pressing him to introduce his girlfriend to her over the holidays—a girlfriend who does not exist. He needs a diversion…something to keep his mother from meddling while he focuses on the business.
When Oliver meets Victoria, he offers a proposition: pretend to be his girlfriend at the opening of his store and he will provide an opportunity for Victoria to showcase her designs. But what starts as a business arrangement soon becomes something more tempting as the fake relationship starts to feel very real. But when secrets in Victoria's past are exposed, will Oliver walk away, or will they both follow their hearts and find what neither knew they were looking for…?
"An ideal Christmas escape!"—Laura Jane Williams, Bestselling author of Our Stop
Available at:
Amazon | Barnes & Noble | Google Play | Kobo | Apple Books | Indiebound | Indigo | Audible | Goodreads
The Christmas Wedding Guest by Susan Mallery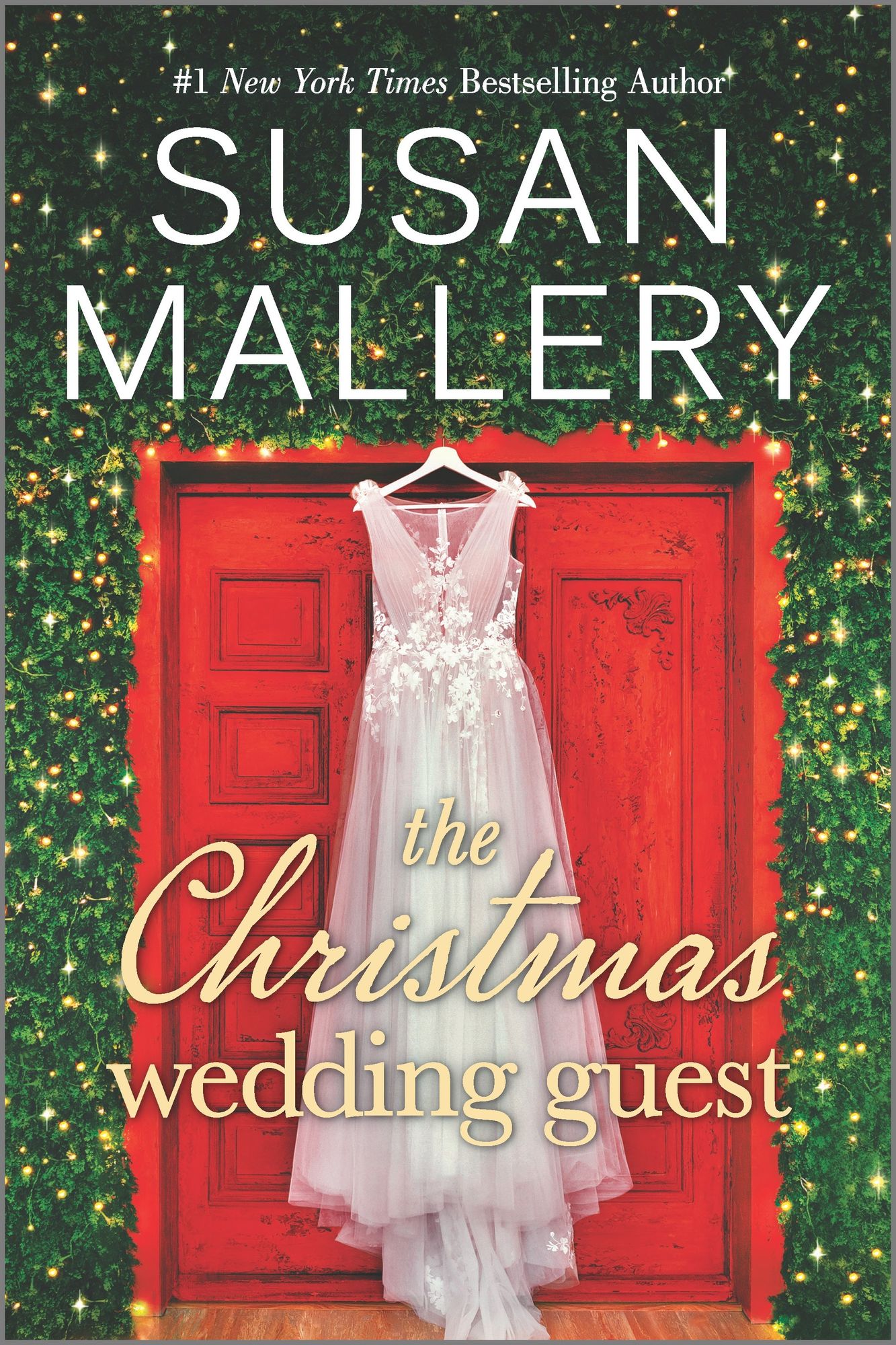 Susan Mallery, author of the Fool's Gold romances, cheerfully invites you to Wishing Tree, where Christmas comes to life…
The Somerville sisters believe in love, but they've lost faith it will happen for them. Reggie hasn't been home since the end of the world's shortest engagement. When her parents decide to renew their vows, she buffs up her twinkle to help with the Christmas wedding. Unexpectedly, Toby, her first love, is back too, and the spark between them shines as brightly as ever. In the spirit of the season, will they let go of past hurts and greet the New Year together?
Done waiting for the one, Dena is pregnant and on her own—on purpose. But then a gorgeous, sad-eyed songwriter checks into a room at her inn. Micah, unable to write since he lost his wife, finds inspiration in Dena's determination to be a mom. One snowflake-speckled kiss and he's a goner. But Dena is afraid to believe that a rock star could fall for a cookie-cutter small-town girl like her.
As the Christmas wedding draws closer, these two sisters just might unwrap the most treasured gift of all—love.
Available at:
Amazon | Barnes & Noble | Google Play | Kobo | Apple Books | Indiebound | Indigo | Audible | Goodreads
A Little Christmas Spirit by Sheila Roberts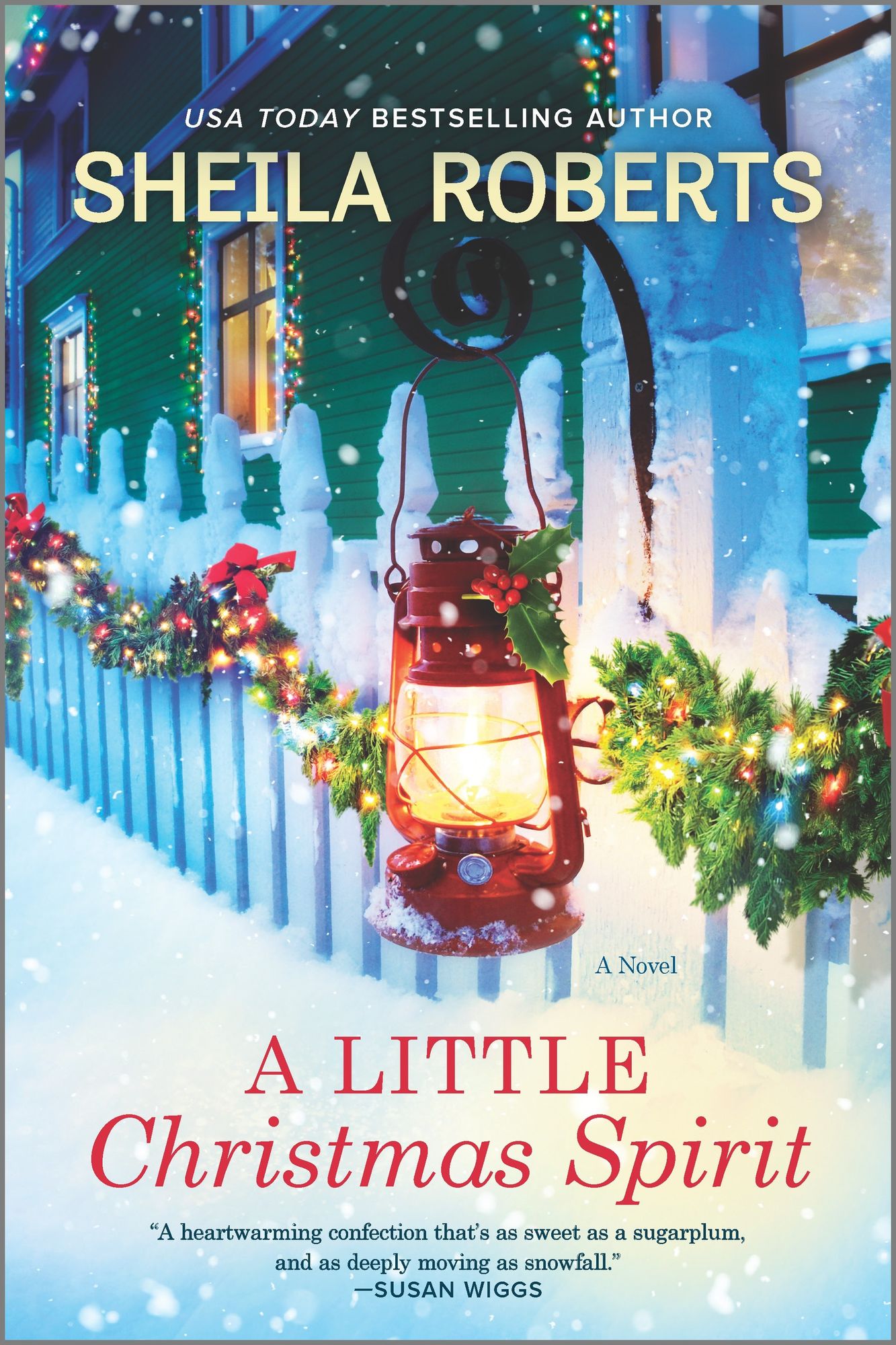 The best Christmas gifts—family, friendship and second chances—are all waiting to be unwrapped in this sparkling new novel from USA TODAY bestselling author Sheila Roberts.

Single mom Lexie Bell hopes to make this first Christmas in their new home special for her six-year-old son, Brock. Festive lights and homemade fudge, check. Friendly neighbors? Uh, no. The reclusive widower next door is more grinchy than nice. But maybe he just needs a reminder of what matters most. At least sharing some holiday cheer with him will distract her from her own lack of romance…
Stanley Mann lost his Christmas spirit when he lost his wife and he sees no point in looking for it. Until she shows up in his dreams and informs him it's time to ditch his scroogey attitude. Stanley digs in his heels, but she's determined to haunt him until he wakes up and rediscovers the joys of the season. He can start by being a little more neighborly to the single mom next door. In spite of his protests, he's soon making snowmen and decorating Christmas trees. How will it all end?
Merrily, of course. A certain Christmas ghost is going to make sure of that!
Available at:
Amazon | Barnes & Noble | Google Play | Kobo | Apple Books | Indiebound | Indigo | Audible | Goodreads
Keep Me Warm at Christmas by Brenda Novak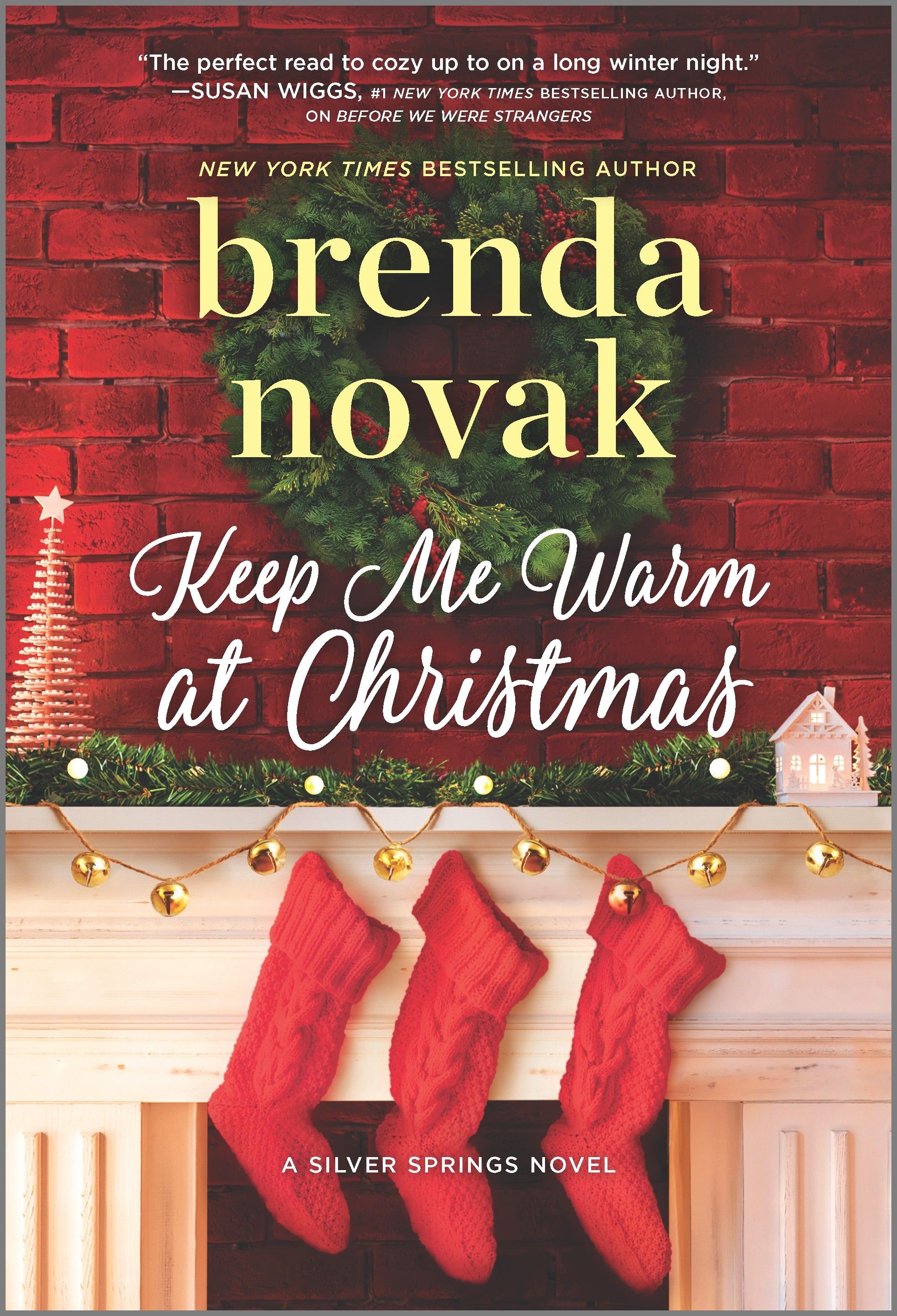 Maybe this Christmas can thaw his frozen heart—and heal hers.
Hollywood starlet Tia Beckett knows one moment can change your life. Her career had been on the fast track before a near-fatal accident left her with a debilitating facial scar. Certain her A-lister dreams are over, she agrees to house-sit at her producer's secluded estate in Silver Springs. It's the escape from the limelight Tia's been craving, until she discovers she's not the only houseguest for the holidays. And her handsome new roomie is impossible to ignore.
Artist Seth Turner has good reason to keep his distance. Losing his wife after only a few years of marriage has left a deep scar, even if he is still happy to spend a semester teaching art classes at the New Horizons Boys Ranch for troubled teens. Despite nursing her own wounds, Tia finds her curiosity piqued by enigmatic Seth, whom she recognizes as something of a kindred soul. Maybe spending Christmas together could be another game changer for both of them—this time, for good.
Available at:
Amazon | Barnes & Noble | Google Play | Kobo | Apple Books | Indiebound | Indigo | Audible | Goodreads
The Matzah Ball by Jean Meltzer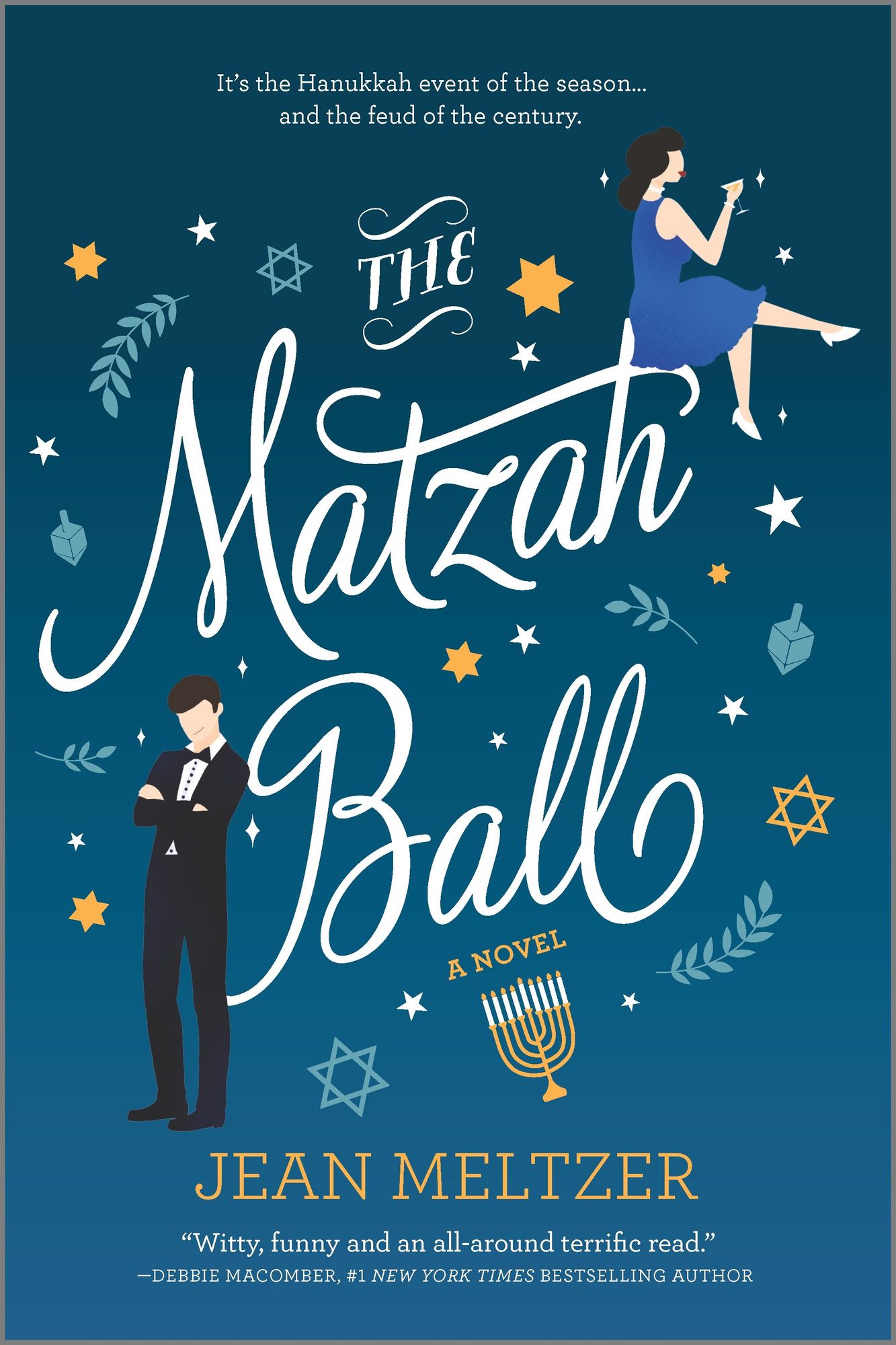 "The Matzah Ball had me laughing out loud…an all-around terrific read."—Debbie Macomber, #1 New York Times bestselling author

Oy! to the world
Rachel Rubenstein-Goldblatt is a nice Jewish girl with a shameful secret: she loves Christmas. For a decade she's hidden her career as a Christmas romance novelist from her family. Her talent has made her a bestseller even as her chronic illness has always kept the kind of love she writes about out of reach.
But when her diversity-conscious publisher insists she write a Hanukkah romance, her well of inspiration suddenly runs dry. Hanukkah's not magical. It's not merry. It's not Christmas. Desperate not to lose her contract, Rachel's determined to find her muse at the Matzah Ball, a Jewish music celebration on the last night of Hanukkah, even if it means working with her summer camp archenemy—Jacob Greenberg.
Though Rachel and Jacob haven't seen each other since they were kids, their grudge still glows brighter than a menorah. But as they spend more time together, Rachel finds herself drawn to Hanukkah—and Jacob—in a way she never expected. Maybe this holiday of lights will be the spark she needed to set her heart ablaze.
"A luminous celebration of all types of love, threaded with the message that everyone is worthy of it."—Rachel Lynn Solomon, author of The Ex Talk
Available at:
Amazon | Barnes & Noble | Google Play | Kobo | Apple Books | Indiebound | Indigo | Audible | Goodreads
How do you get into the holiday spirit each year? Let us know in the comments below!

Want more of where this came from? Check out our complete list of holiday books plus gift ideas here!