If your book club meetings have been leaving you much to be desired, Kelly Rimmer has you covered! Her books are the perfect candidates for your next book club pick because they allow for really great discussions. So much so that we're giving away two signed copies of her books for you to enjoy! Click here to enter.
Ready to plan your next book club meeting? Pick up a copy of Truths I Never Told You, The Things We Cannot Say or Before I Let You Go and read our fool-proof guide below.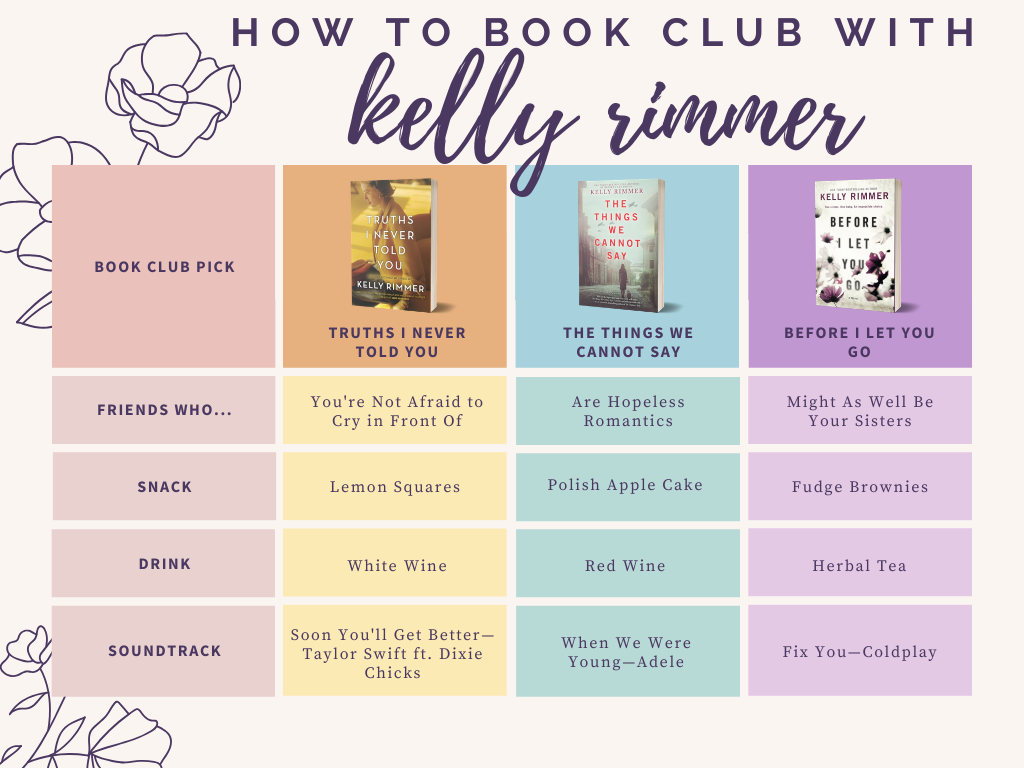 Which book club meeting sounds like the right one for you? Tell us!