May is Asian American and Native Hawaiian/Pacific Islander Heritage Month! And we have some great books on our list by Asian authors. Check out the list below to see what books you should be reading and preordering this May (and all year long!).
THE KEEPER OF NIGHT
BY KYLIE LEE BAKER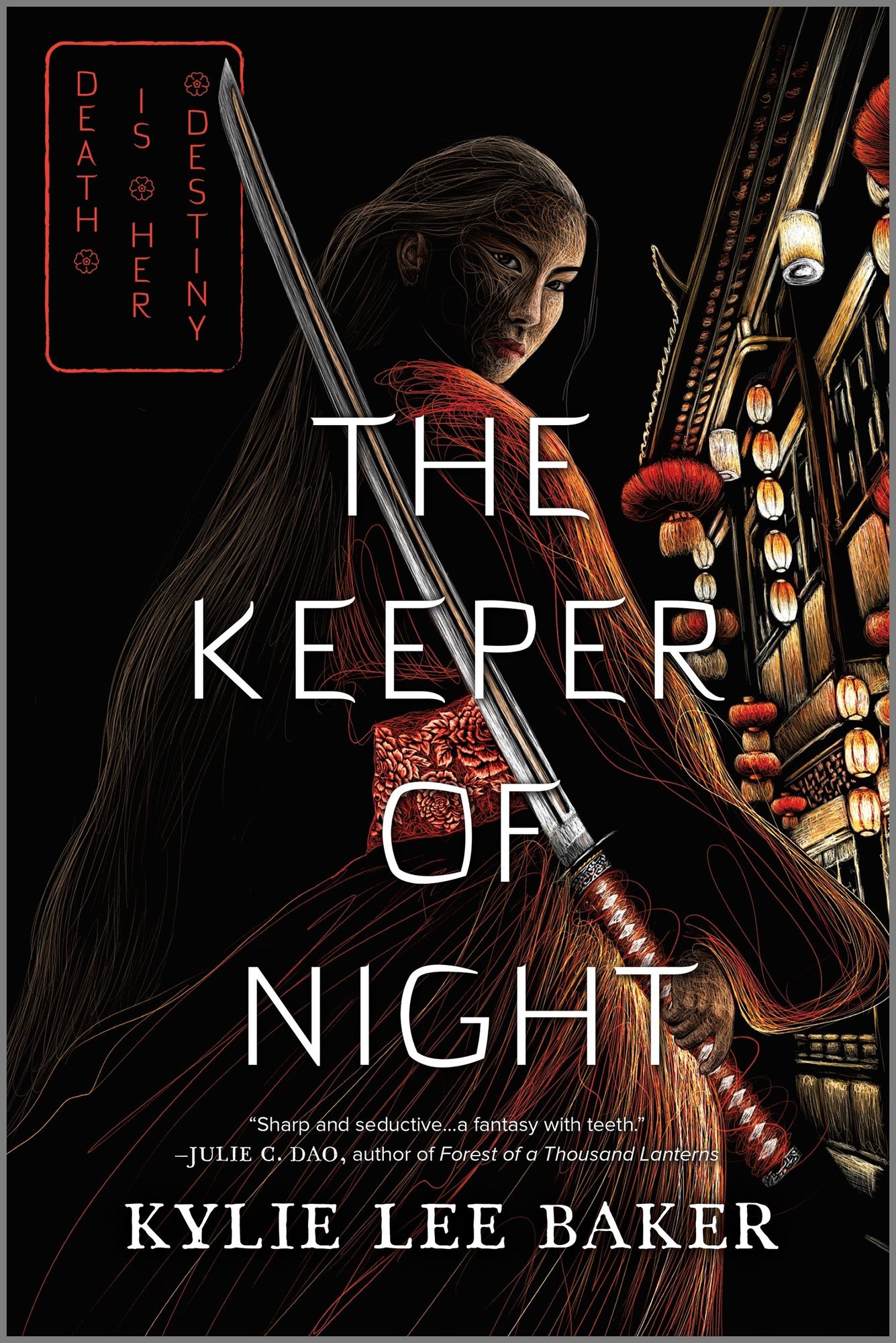 "Sharp and seductive…a fantasy with teeth." —Julie C. Dao, author of Forest of a Thousand Lanterns
A girl of two worlds, accepted by none… A half Reaper, half Shinigami soul collector seeks her destiny in this haunting and compulsively readable dark fantasy duology set in 1890s Japan.
Death is her destiny.
Half British Reaper, half Japanese Shinigami, Ren Scarborough has been collecting souls in the London streets for centuries. Expected to obey the harsh hierarchy of the Reapers who despise her, Ren conceals her emotions and avoids her tormentors as best she can.
When her failure to control her Shinigami abilities drives Ren out of London, she flees to Japan to seek the acceptance she's never gotten from her fellow Reapers. Accompanied by her younger brother, the only being on earth to care for her, Ren enters the Japanese underworld to serve the Goddess of Death…only to learn that here, too, she must prove herself worthy. Determined to earn respect, Ren accepts an impossible task—find and eliminate three dangerous Yokai demons—and learns how far she'll go to claim her place at Death's side.
Available at:
Amazon | Barnes & Noble | Google Play | Kobo | Apple Books | Indiebound | Indigo | Goodreads
The Empress of Time
by Kylie Lee Baker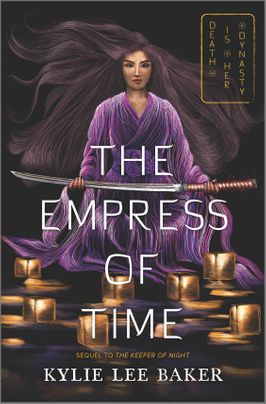 In this riveting sequel to The Keeper of Night, a half Reaper, half Shinigami soul collector must defend her title as Japan's Death Goddess from those who would see her—and all of Japan—destroyed.

Death is her dynasty.

Ren Scarborough is no longer the girl who was chased out of England—she is the Goddess of Death ruling Japan's underworld. But Reapers have recently been spotted in Japan, and it's only a matter of time before Ivy, now Britain's Death Goddess, comes to claim her revenge.

Ren's last hope is to appeal to the god of storms and seas, who can turn the tides to send Ivy's ship away from Japan's shores. But he'll only help Ren if she finds a sword lost thousands of years ago—an impossible demand.

Together with the moon god Tsukuyomi, Ren ventures across the country in a race against time. As her journey thrusts her in the middle of scheming gods and dangerous Yokai demons, Ren will have to learn who she can truly trust—and the fate of Japan hangs in the balance.
Available on October 4, 2022:
Amazon | Barnes & Noble | Google Play | Kobo | Apple Books | Indiebound | Indigo | Goodreads
COUNTING DOWN WITH YOU
BY TASHIE BHUIYAN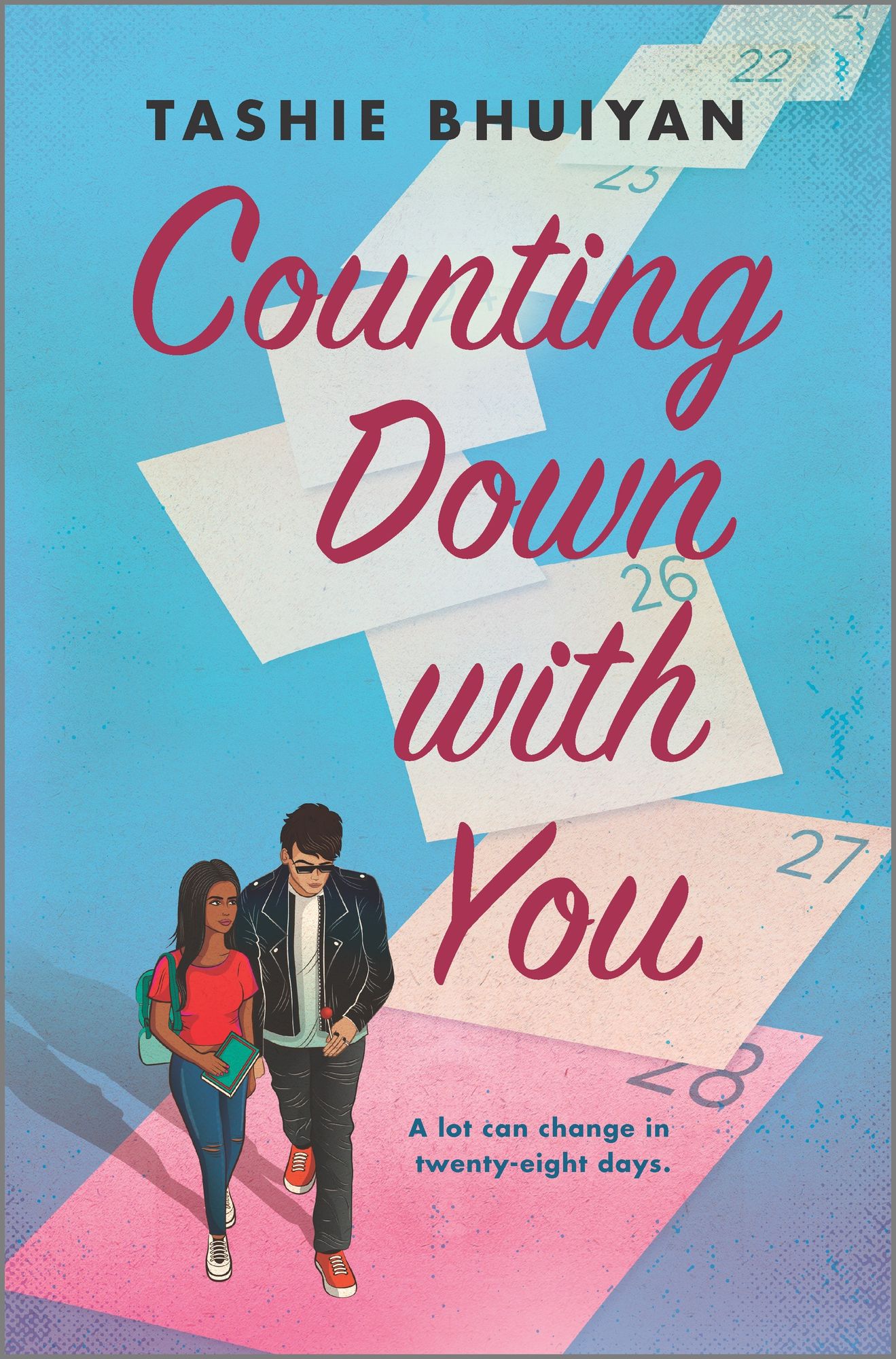 "A witty, romantic, deeply insightful debut." —Emma Lord, author of Tweet Cute

In this sparkling and romantic YA debut, a reserved Bangladeshi-American teenager has twenty-eight days to make the biggest decision of her life after agreeing to fake date her school's resident bad boy.

How do you make one month last a lifetime?
Karina Ahmed has a plan. Keep her head down, get through high school without a fuss, and follow her parents' rules—even if it means sacrificing her dreams. When her parents go abroad to Bangladesh for four weeks, Karina expects some peace and quiet. Instead, one simple lie unravels everything.
Karina is my girlfriend.
Tutoring the school's resident bad boy was already crossing a line. Pretending to date him? Out of the question. But Ace Clyde does everything right—he brings her coffee in the mornings, impresses her friends without trying, and even promises to buy her a dozen books (a week) if she goes along with his fake-dating facade. Though Karina agrees, she can't help but start counting down the days until her parents come back.
T-minus twenty-eight days until everything returns to normal—but what if Karina no longer wants it to?
"Hand to fans of Netflix hit Never Have I Ever." —Booklist
Available at:
Amazon | Barnes & Noble | Google Play | Kobo | Apple Books | Indiebound | Indigo | Audible | Goodreads
A Show For Two
by Tashie Bhuiyan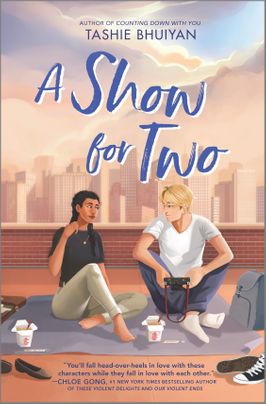 "Wholly heartwarming and enchanting." —Chloe Gong, #1 New York Times bestselling author of These Violent Delights and Our Violent Ends

New from the author of Counting Down with You comes a sparkling YA romance about an aspiring screenwriter who falls for the indie film star who goes undercover at her school.

All Mina Rahman wants is to finally win the Golden Ivy student film competition, get into her dream school, and leave New York City behind for good. When indie film star Emmitt Ramos enrolls in her high school under a secret identity to research his next role, he agrees to star in her short film for the competition…if she acts as his NYC tour guide.

As Mina ventures across the five boroughs with Emmitt, the city she grew up in starts to look more like home than it ever has before. Suddenly, Mina's dreams—which once seemed impenetrable—begin to crumble, and she's forced to ask herself: Is winning worth losing everything?
Available on May 10, 2022:
Amazon | Barnes & Noble | Google Play | Kobo | Apple Books | Indiebound | Indigo | Audible | Goodreads
The Not-So-Uniform Life of Holly-Mei
by Christina Matula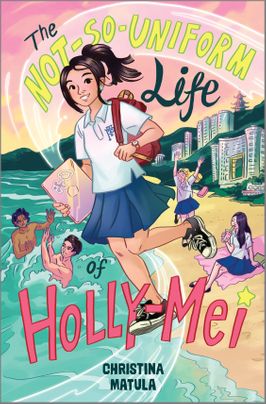 "I can't wait for readers to explore Hong Kong with Holly-Mei. I have no doubt they will love both as much as I did." —Erin Entrada Kelly, 2018 Newbery Medalist and 2021 Newbery Honoree
Packed with humor and heart, this debut middle grade series follows a girl finding her place in a brand-new world of private school and frenemies when her family moves to Hong Kong.
Holly-Mei Jones couldn't be more excited about moving to Hong Kong for her mother's job. Her new school is right on the beach and her family's apartment is beyond beautiful. Everything is going to be perfect . . . right?
Maybe not. It feels like everywhere she turns, there are new rules to follow and expectations to meet. On top of that, the most popular girl in her grade is quickly becoming a frenemy. And without the guidance of her loving Ah-ma, who stayed behind in Toronto, Holly-Mei just can't seem to get it right.
It will take all of Holly-Mei's determination and sparkle (and maybe even a tiny bit of stubbornness) to get through seventh grade and turn her life in Hong Kong into the ultimate adventure!
Available at:
Amazon | Barnes & Noble | Google Play | Kobo | Apple Books | Indiebound | Indigo | Audible | Goodreads
If You Could See The Sun
by Ann Liang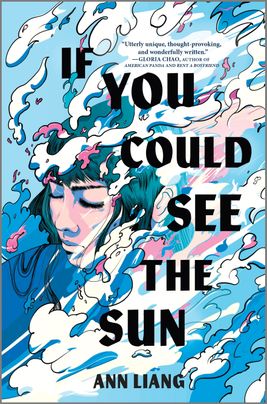 "Utterly unique, thought-provoking, and wonderfully written… a thrilling ride that hooked me from start to finish." —Gloria Chao, author of American Panda and Rent a Boyfriend
In this genre-bending YA debut, a Chinese American girl monetizes her strange new invisibility powers by discovering and selling her wealthy classmates' most scandalous secrets.

Alice Sun has always felt invisible at her elite Beijing international boarding school, where she's the only scholarship student among China's most rich and influential teens. But then she starts uncontrollably turning invisible—actually invisible.

When her parents drop the news that they can no longer afford her tuition, even with the scholarship, Alice hatches a plan to monetize her strange new power—she'll discover the scandalous secrets her classmates want to know, for a price.

But as the tasks escalate from petty scandals to actual crimes, Alice must decide if it's worth losing her conscience—or even her life.
Available on October 11, 2022:
Amazon | Barnes & Noble | Google Play | Kobo | Apple Books | Indiebound | Indigo | Audible | Goodreads
Seoulmates
by Susan Lee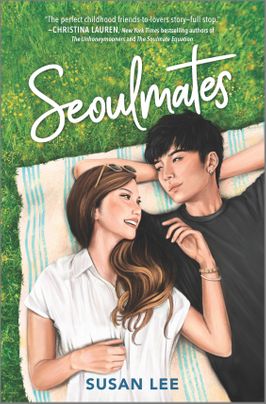 The last person Hannah wants to see is her former best friend, Jacob. Until blackmail and a bucket list, along with two meddling mamas, push them together for a summer worthy of a K-drama…
Hannah Cho had the next year all planned out—the perfect summer with her boyfriend, Nate, and then a fun senior year with all of their friends.
But then Nate does what everyone else in Hannah's life seems to do—he leaves her, claiming they have nothing in common. He and all her friends are newly obsessed with K-pop and K-dramas, and Hannah is not. After years of trying to embrace the American part and shunning the Korean side of her Korean American identity to fit in, Hannah finds that's exactly what now has her on the outs.
But someone who does know K-dramas—so well that he's actually starring in one—is Jacob Kim, Hannah's former best friend, whom she hasn't seen in years. He's desperate for a break from the fame and someone to trust, so a family trip back to San Diego might be just what he needs…that is, if he and Hannah can figure out what went wrong when they last parted and navigate the new feelings developing between them.
Available on September 20, 2022:
Amazon | Barnes & Noble | Google Play | Kobo | Apple Books | Indiebound | Indigo | Audible | Goodreads
Be honest, how many of these titles are in your cart right now? 😍. Tell us down below!