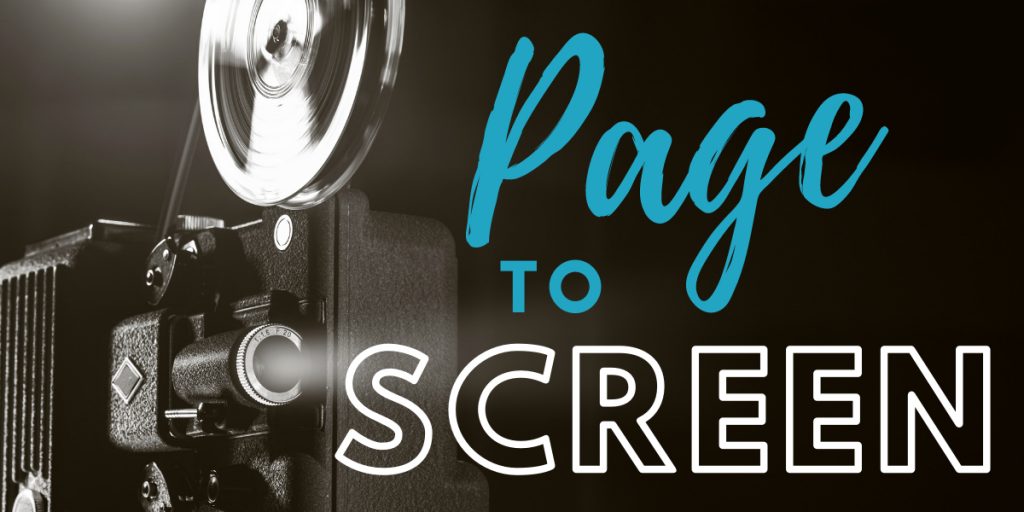 You've heard it here first, folks! We've got the exclusive scoop on all things up and coming within the industry. You no longer need to have your people call our people, we've got you covered 😏.
Now, we love grabbing some snacks and binging the next big hit on the big screen, but you have to answer the question: is the book better though? There's only one way to know! Pick up the book and then watch it. Let us know in the comments which one was better!
BREAKING NEWS
Confessions On The 7:45 by Lisa Unger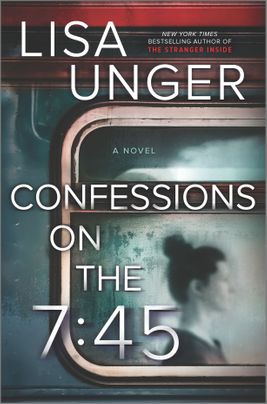 Jessica Alba has closed a deal to executive produce and headline a series based on Lisa Unger's international bestseller Confessions on the 7:45, which is in development at Netflix, sources tell Deadline. Charise Castro Smith, co-writer and co-director of Disney's Oscar-winning Encanto, is attached to adapt Unger's novel. She also serves as showrunner and executive produces with Alba and 3 Arts' Michael Rotenberg and Oly Obst.
Alba, a Golden Globe-nominated actress, advocate, bestselling author and founder of The Honest Company, has made more than 25 feature films that have earned a combined box office total of $800 million-plus, including Fantastic Four and Sin City. In TV, she and Gabrielle Union recently headlined and executive produced the action drama series, L.A.'s Finest, which has done well on Netflix following its original run on Spectrum and also aired on Fox. Alba, author of the New York Times bestselling book The Honest Life and co-author of A Bear to Share, is repped by UTA, 3 Arts and Sloane Offer.
This marks Castro Smith's return to Netflix, where she was a writer-producer on The Haunting of Hill House, earning a WGA Award nomination for her work. Her series credits also include The Exorcist and Sweetbitter. On the feature side, she recently shared an Annie Awards directing nomination with Jared Bush and Byron Howard for Encanto, which won the Oscar for Best Animated Feature. She is repped by UTA and McKuin Frankel Whitehead.
Source: Deadline. April 8, 2022
Available at:
Amazon | Barnes & Noble | Apple Books | Indiebound | Indigo | Audible | Goodreads
CURRENTLY IN PRODUCTION
The Henna Artist by Alka Joshi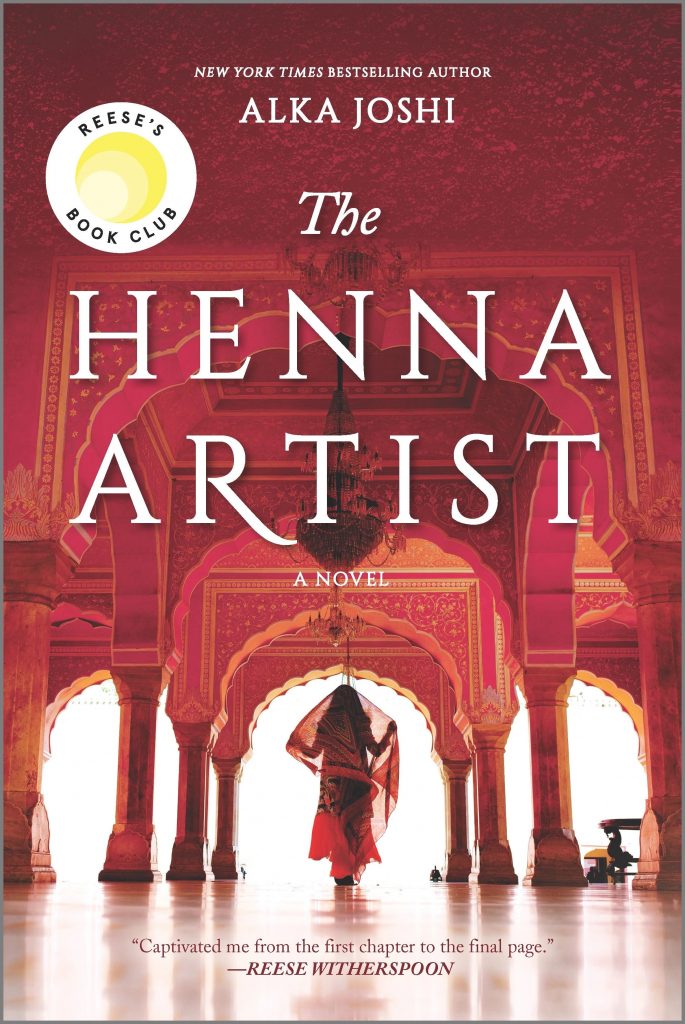 The Scoop
Updated April 6, 2022: According to Variety, writer and producer Sri Rao, whose work includes the Indian romantic comedy "Baar Baar Dekho," is developing The Henna Artist and is currently finishing work on another planned Netflix series called "Finding Anamika." Rao's current project should complete production in early 2022. So if work begins on The Henna Artist shortly after Rao's current project, the earliest we could except the The Henna Artist to debut is early 2023.
Source: Looper
Available at:
Amazon | Barnes & Noble | Google Play | Kobo | Apple Books | Indiebound | Indigo | Audible | Goodreads
The Matzah Ball by Jean Meltzer
The Scoop
Updated April 6, 2022: Sugar23 has optioned the rights to author Jean Meltzer's first novel, The Matzah Ball, with plans to develop as a feature film. Sugar23 will produce along with Lance Bass Productions, Brett Gursky and Ben Savage. Michael Sugar, Sugar 23's Ashley Zalta and Bass will serve as producers. Meltzer, Gursky, Lance Bass Productions' Drew Pokorny, Savage and Sugar23's Jillian Kay will serve as executive producers.
Available at:
Amazon | Barnes & Noble | Google Play | Kobo | Apple Books | Indiebound | Indigo | Audible | Goodreads
NOW STREAMING
Sweet Magnolias by Sherryl Woods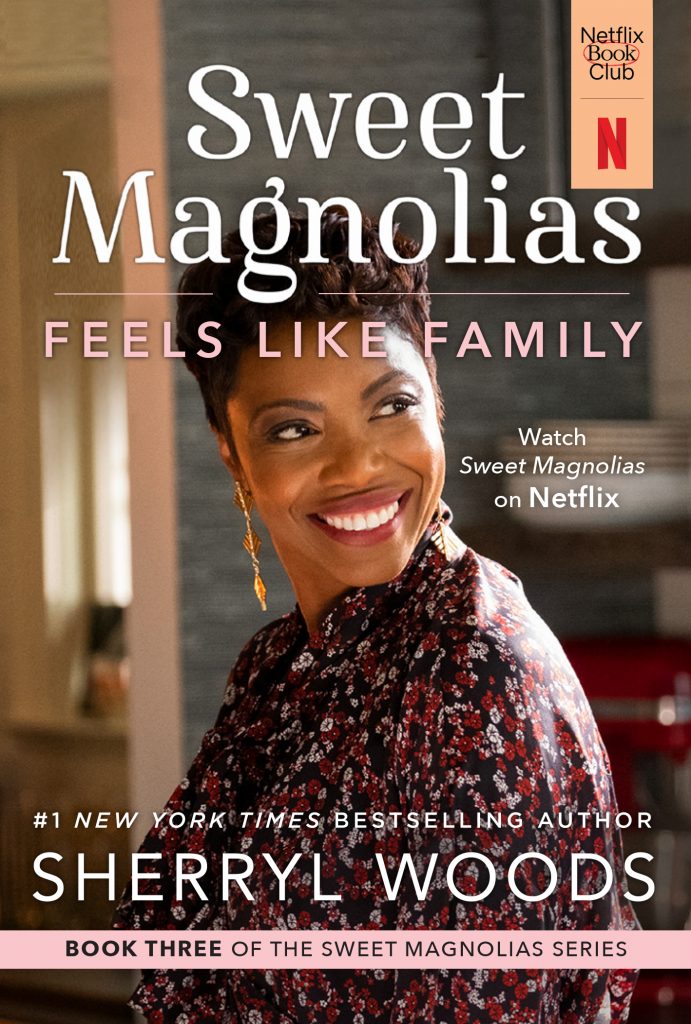 Did you know?
This heartwarming series was a Netflix Book Club Pick? Sit down with your tea and join the conversation with Uzo Aduba. You can watch it here!
Why you should read the book first:
Helen Decatur spent a lifetime setting goals—getting through college and law school, opening her own practice, becoming financially secure, and establishing herself as one of the most highly respected divorce attorneys in the state of South Carolina. Achieving those goals was a breeze compared to the one she's faced with now.
The most driven—and cynical—of the Sweet Magnolias, Helen is forty-two, single and suddenly ready for the family she's put on the back burner for all these years. Unfortunately, having a child at her age comes with lots of complications, not the least of which is the absence of a serious relationship in her life.
Available at:
Amazon | Barnes & Noble | Google Play | Kobo | Apple Books | Indiebound | Indigo | Audible | Goodreads
Virgin River by Robyn Carr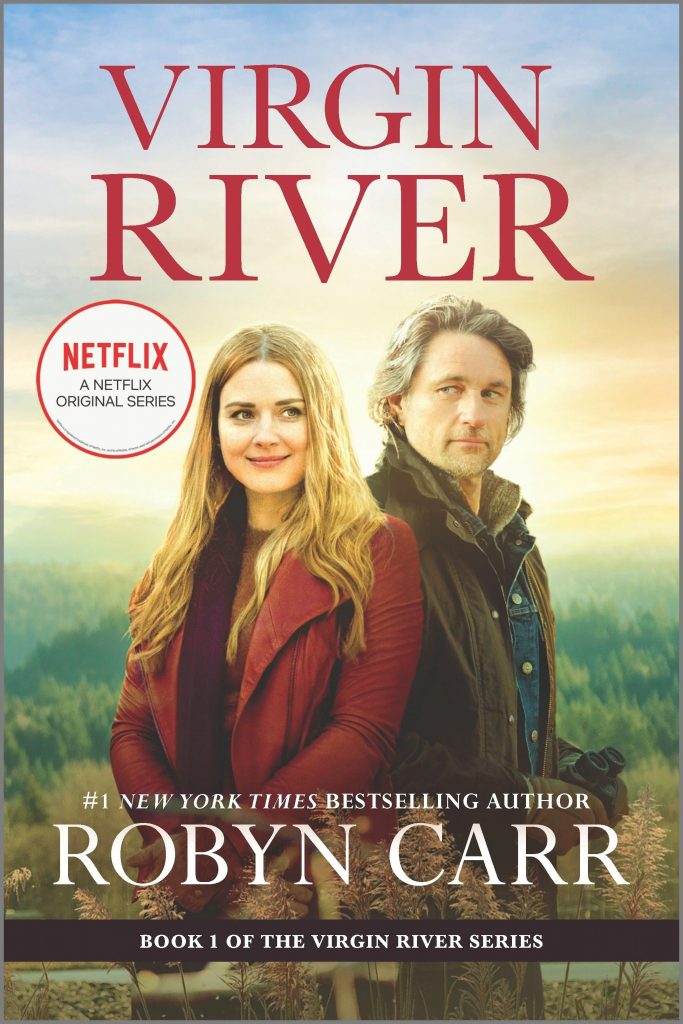 Find Out Before You Watch
Can't wait to find out next on Netflix? You don't have to! We have a whole series for you to binge before you get to enjoy streaming the whole series.
And in case you need a refresher as to why this series is so binge-able:
When the recently widowed Melinda Monroe sees this ad, she quickly decides that the remote mountain town of Virgin River might be the perfect place to escape her heartache and to reenergize the nursing career she loves. But her high hopes are dashed within an hour of arriving—the cabin is a dump, the roads are treacherous and the local doctor wants nothing to do with her. Realizing she's made a huge mistake, Mel decides to leave town the following morning.
But a tiny baby abandoned on a front porch changes her plans…and former marine Jack Sheridan cements them into place.
Available at:
Amazon | Barnes & Noble | Google Play | Kobo | Apple Books | Indiebound | Indigo | Audible | Goodreads
The One by John Marrs
A simple DNA test is all it takes. Just a quick mouth swab and soon you'll be matched with your perfect partner—the one you're genetically made for. Now five very different people have received the notification that they've been "Matched." They're each about to meet their one true love. But "happily ever after" isn't guaranteed for everyone. Because even soul mates have secrets. And some are more shocking than others…
Need we say more? I know you've already added it to your list on Netflix.
Available at:
Amazon | Barnes & Noble | Google Play | Kobo | Apple Books | Indiebound | Indigo | Audible | Goodreads
HALLMARK EXCLUSIVES
Rise & Shine Benedict Stone by Phaedra Patrick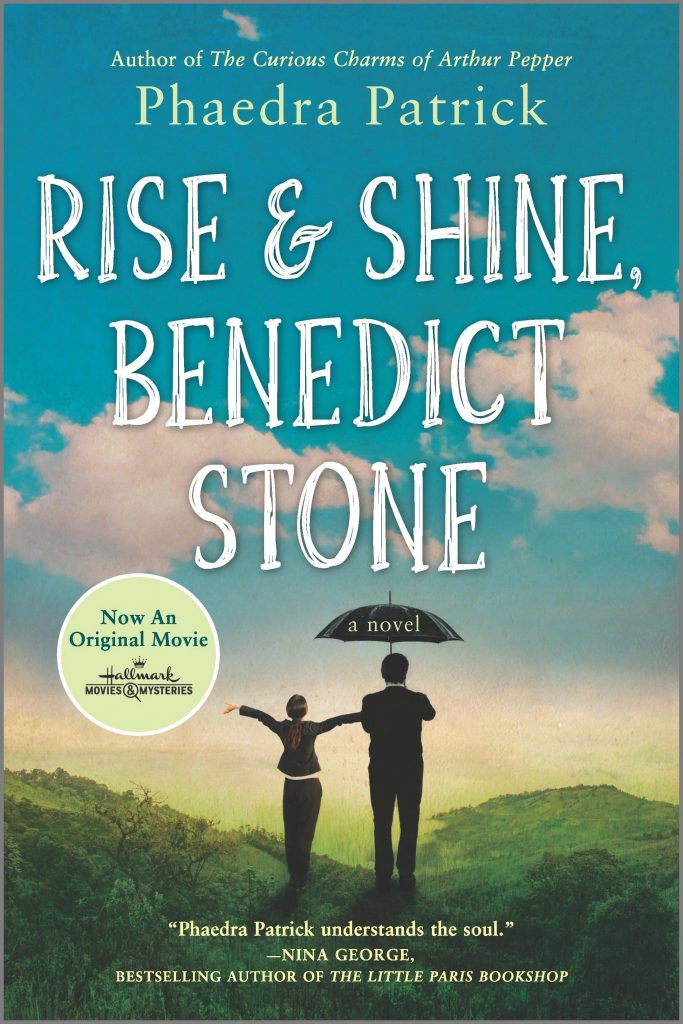 We could all use a virtual warm hug these days and both the book and the movie provide this metaphorical embrace.
Benedict Stone has settled into a complacent and predictable routine. Business at his jewelry shop has dried up; his marriage is on the rocks. His life is in desperate need of a jump start—and then a surprise arrives at his door in the form of his audacious teenage niece, Gemma. Reckless and stubborn, she invites herself into Benedict's world and turns his orderly life upside down. But she might just be exactly what he needs to get his life back on track.
Available at:
Amazon | Barnes & Noble | Google Play | Kobo | Apple Books | Indiebound | Indigo | Audible | Goodreads
Chesapeake Shores by Sherryl Woods
We welcome you home to the south and enjoy these unforgettable tales from her beloved Chesapeake Shores series. Read the books and then binge the series!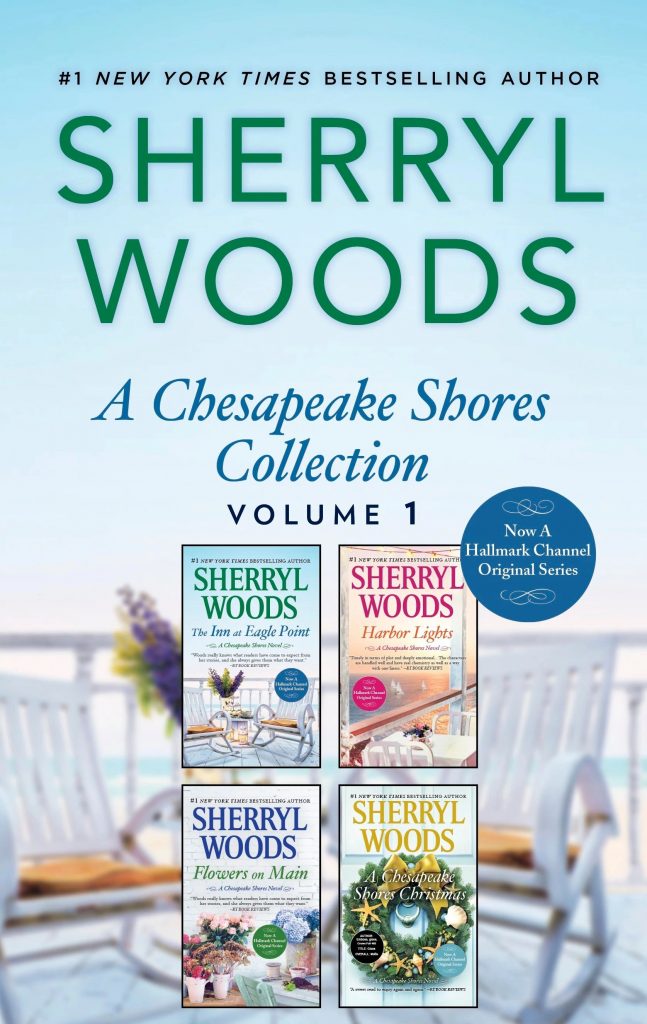 The Inn at Eagle Point
It's been years since Abby O'Brien Winters set foot in Chesapeake Shores. But when a panicked phone call from her youngest sister sends her racing home to save Jess's dream of renovating the charming Inn at Eagle Point, Abby finds herself face-to-face with Trace Riley, the man she left behind ten years ago.
Flowers on Main
When Bree O'Brien's screenwriting career falls apart, she flees Chicago and heads home to Chesapeake Showers. Opening Flowers on Main promises to bring her a new kind of fulfillment, but not all is peaceful and serene when Jake Collins, Bree's ex-lover, is there waiting for her.
Harbor Lights
Former army medic Kevin O'Brien has come home to Chesapeake Shores, in search of a haven for himself and his toddler son and a future that's nothing like his past. But Kevin is suddenly facing a risk he hadn't anticipated—in the form of Main Street bookseller Shanna Carlyle.
A Chesapeake Shores Christmas
After years apart, Mick and Megan O'Brien are finally ready to make it official…again. But when an unexpected delivery causes chaos, it seems only a miracle can reunite this family.
And don't fret! There are two more volumes for you to binge when you're done these.
Volume 1 is Available at:
Amazon | Barnes & Noble | Google Play | Kobo | Apple Books | Indigo | Audible | Goodreads