Hosting some book club meetings this spring? We've got you covered with these discussion guides! Think of them as book club "kits" filled with book-specific questions, conversation starters, and even some fun extras like letters from the author or even recipes!
If you want to impress at your next meeting, just pick up one of these books and download your book club kit today!
The Woman with the Blue Star by Pam Jenoff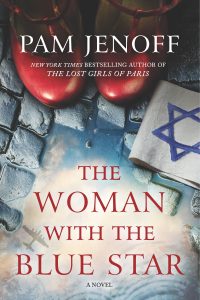 Pam Jenoff's latest novel, The Woman with the Blue Star, certainly won't disappoint. Set in 1942 in Poland, this story followers two young women, Sadie and Ella who become unlikely friends during World War II. Sadie, forced to seek refuge from the Nazis with her pregnant mother, has been living in the perilous tunnels beneath the city. Whereas Ella Stepanek, an affluent Polish girl, has been living a life of relative ease with her stepmother.
It's an unforgettable testament to the power of friendship and the extraordinary strength of the human will to survive.
Download a copy of the discussion guide for The Woman with Blue Star to get a letter from the author, open-ended discussion questions and a Q&A with Pam Jenoff!
The Lost Apothecary by Sarah Penner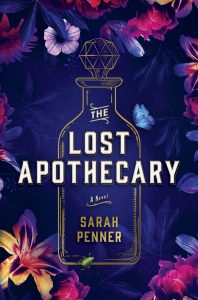 The Lost Apothecary by Sarah Penner has been loved ever since its release in March! If you haven't read this book yet, it makes the perfect book club pick. It explores secrets, secrets, vengeance and the remarkable ways women can save each other despite the barrier of time.
Travel back and forth between eighteenth-century London, where a secret apothecary shop caters to an unusual kind of clientele, and present-day London, where Caroline Price stumbles upon a clue to the unsolved apothecary murders that haunted London two hundred years ago.
Download the discussion guide for The Lost Apothecary now! It's filled with many book club questions to get your conversation started along with two cocktail recipes for your meeting. You can also read the backstory of how the book came to be.
Her Dark Lies by J.T. Ellison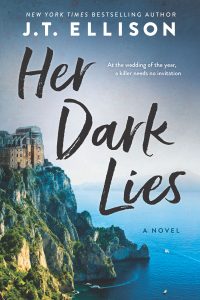 If your book club loves thrillers, look no further than Her Dark Lies by J.T. Ellison! Bestselling author J.T. Ellison invites you all to a wedding none will forget—and some won't survive.
Claire Hunter and Jack Compton's upcoming destination wedding in Italy is the talk of the town. But from the moment Claire sets foot on Isle Isola, something seems amiss. Skeletal remains have just been found. There are other, newer disturbances, too. Menacing texts. A ruined wedding dress. And one troubling shadow hanging over Claire's otherwise blissful relationship—the strange mystery surrounding Jack's first wife.
Join this wild ride and download the discussion guide for Her Dark Lies for juicy discussion questions and a message from J.T. herself.
Make sure to check our Discussion Guide section on BookClubbish frequently for more book club resources! Here you'll find a selection of books we love and their free reading guides all ready to download.