Summer is nearly here and we're finalizing our plans for it. Staycations are going to be making our summer bucket list for a variety of reasons. They're a fun break from routine, they allow you to save money, and they can really optimize any long weekends you may have.
As you probably already know, a page turner is a necessity for any great staycation. But we're taking it a step further by drawing inspiration from some of our favorite summer books and creating real life itineraries for them. So, grab a summer read and get ready to take a little vacation from reality!
Summertime Guests by Wendy Francis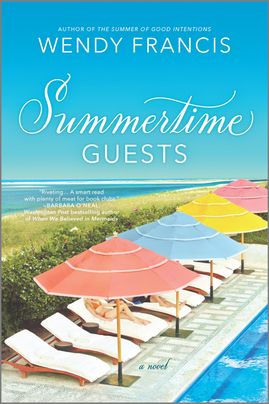 Summertime Guests by Wendy Francis is one of our ultimate beach reads this summer. The novel is set in Boston at the fictional Seafarer Hotel, which is the place to see and be seen in the summer. With its rich history and famous guests, the glamorous Seafarer is no stranger to drama. But the bustle at the iconic property reaches new heights one weekend in mid-June when someone falls tragically to her death, the event rippling through the lives of four very different people.
While you may not be in Boston or even in a seaside town, you can still take inspiration from Summertime Guests and book a stay at a fancy and glamourous hotel in your city or a in a nearby town.
Pretend you're one of the guests watching the drama unfold at the Seafarer while you read the book by the hotel pool. Make sure to take advantage of any amenities that a glitzy hotel has to offer, too, while you're at it. That could mean having a stellar dining experience or treating yourself to a spa day…the world's your oyster!
Pick up your copy of Summertime Guests by Wendy Francis here!
The Secret Keeper of Jaipur by Alka Joshi
New York Times bestselling author Alka Joshi takes you on an exotic journey to India in the pages of her latest book, The Secret Keeper of Jaipur. In this intriguing new novel, henna artist Lakshmi arranges for her protégé, Malik, to intern at the Jaipur Palace.
See the Pink City for yourself with this virtual tour of Jaipur. It's such a stunning place and the architecture is truly awe-inspiring. For another fun activity, how about trying your hand at making some Indian food that's inspired by the book? Alka Joshi provides recipes for Aloo Gobi Matar Subji (Potato-Cauliflower-Pea Curried Vegetable) and a Maharani Cocktail in the free book club kit for The Secret Keeper of Jaipur.
You can also spend time learning more about the art of henna during your staycation. You can read the story of henna as told by Alka and try a recipe for a modern day henna paste inspired by Lakshmi's here.
Pick up your copy of The Secret Keeper of Jaipur by Alka Joshi here!
Films of Endearment by Michael Koresky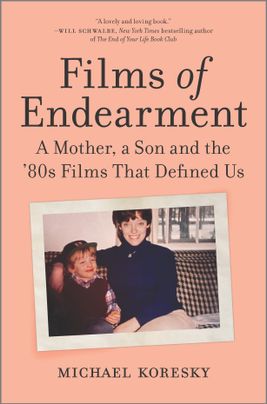 While we've already established good book is a staycation must-have, don't forget about good movies! Films of Endearment is a poignant memoir of family, grief and resilience about a young man, his dynamic mother and the '80s movies they shared together.
Michael Koresky's most formative memories were simple ones. A movie rental. A mug of tea. And a few shared hours with his mother. You can take a page out of Michael's book (pun very much intended) and spend your staycation indulging in some classic films from your past.
Read along (and watch along!) as Michael Koresky and his mother revisit their favorite films from the 80's. Grab the popcorn and a copy of the book and view our Watch Club Guide for discussion questions for each movie featured. And if you really want to go all-out while at home, dress up in your favorite 80s garb for fun!
Pick up your copy of Films of Endearment by Michael Koresky here!
Confessions from the Quilting Circle by Maisey Yates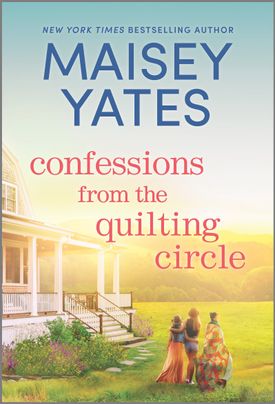 Is your dream staycation destination your craft room? If so, Confessions from the Quilting Circle by Maisey Yates makes a great read! In this story, Lark Ashwood and her sisters discover an unfinished quilt when her beloved grandmother dies. Finishing it could be the reason Lark's been looking for to stop running from the past, but is she ever going to be brave enough to share her biggest secret with the people she ought to be closest to?
Find out the answer to this question by picking up the book (in audio, perhaps?) and an unfinished crafting project you may have stored in a drawer somewhere. Quilting, sewing, knitting, and crocheting are just a few recommendations to keep your hands busy. If you're new to crafting or think you can't be creative (spoiler alert: that's a lie; you can!), try purchasing a craft kit that comes with all the supplies you need. Cross-stitching is an easy to learn craft that requires a small amount of supplies/materials.
You can also try out a home renovation project, too, if you're really craving a change of scenery during your staycation! Try painting a room, upgrading furniture with contact paper, or swapping out hardware on your cabinets for quick and simple projects that'll still give you enough time to read before your staycation's over!
Pick up your copy of Confessions from the Quilting Circle by Maisey Yates here!
The Lost Apothecary by Sarah Penner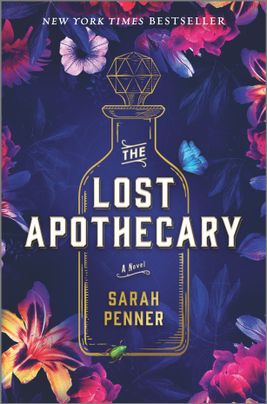 The Lost Apothecary takes place in eighteenth-century London and tells the story of a secret apothecary shop that caters to an unusual kind of clientele. Women across the city whisper of a mysterious figure named Nella who sells well-disguised poisons to use against the oppressive men in their lives. But the apothecary's fate is jeopardized when her newest patron, a precocious twelve-year-old, makes a fatal mistake, sparking a string of consequences that echo through the centuries.
We know you're sure to be glued to the book for your entire staycation…but have some fun prepping for it before you dive in! Pretend you run your own apothecary and make an alcoholic concoction or two to enjoy while reading. Author Sarah Penner even has a few recommendations for drinks in the book club guide for The Lost Apothecary.
You can also try creating your own magical lotions and potions to give your skin a little TLC while you're immersed in this story. Browse Pinterest for some recipes that use household ingredients to make face masks, body scrubs, and the like. Doesn't that sound like a dream?
Pick up your copy of The Lost Apothecary by Sarah Penner here!
We hope you've gotten some ideas for how you'll be spending some of your spare time this summer! If you're looking to escape with more beach reads reads, check out our complete list of summer book recommendations! And let us know…how are you spending your next long weekend?