A heroine with a super cool career? Check. A second chance romance? Check. An adorable bulldog sidekick? Triple check! Talk Bookish to Me by Kate Bromley checks all the boxes for a fun summer read and that's why we've chosen it as our next Read With BookClubbish pick!
Pick up a copy, get reading and talk bookish with us and author Kate Bromley on Tuesday, July 20 at 5:00 p.m. EST! Join in on the fun by RSVPing to our Facebook event page and using the hashtag #ReadWithBookClubbish on social.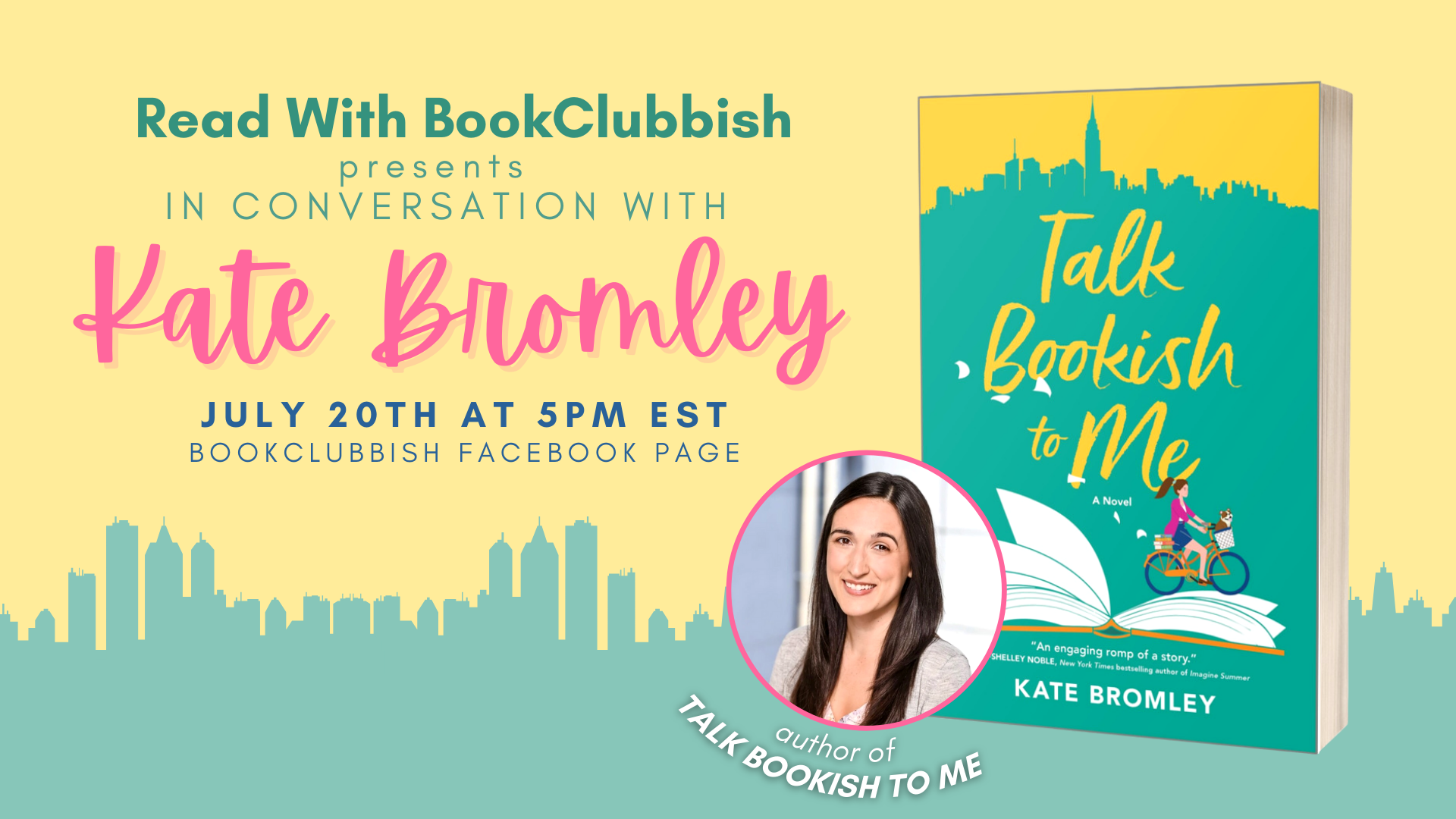 Talk Bookish to Me by Kate Bromley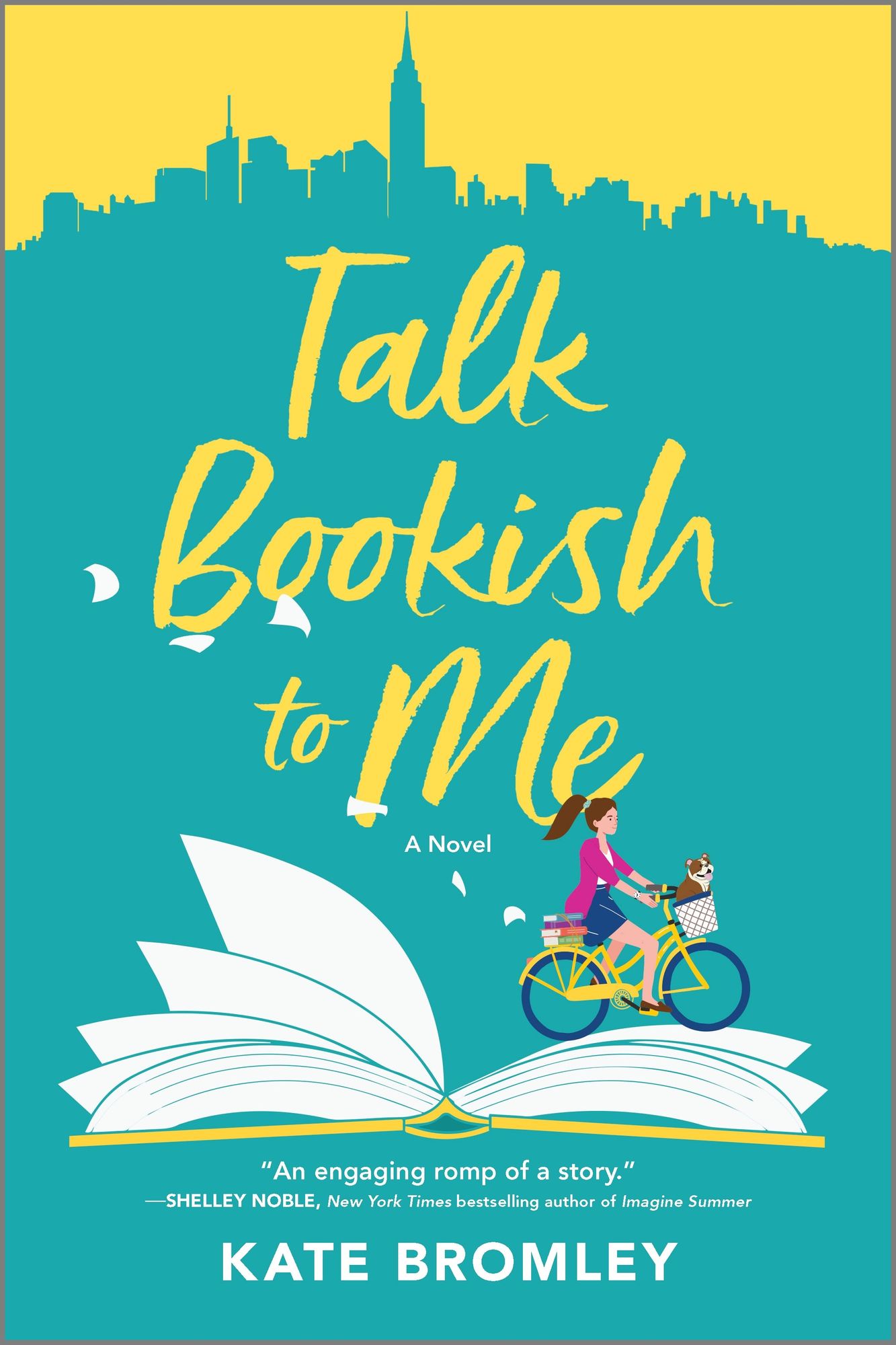 Inspiration can come from the most unlikely—and inconvenient—sources.
Kara Sullivan's life is full of love—albeit fictional. As a bestselling romance novelist and influential Bookstagrammer, she's fine with getting her happily-ever-after fix between the covers of a book.
But right now? Not only is Kara's best friend getting married next week—which means big wedding stress—but the deadline for her next novel is looming, and she hasn't written a single word. The last thing she needs is for her infuriating first love, Ryan Thompson, to suddenly appear in the wedding party. But Ryan's unexpected arrival sparks a creative awakening in Kara that inspires the steamy historical romance she desperately needs to deliver.
With her wedding duties intensifying, her deadline getting closer by the second and her bills not paying themselves, Kara knows there's only one way for her to finish her book and to give her characters the ever-after they deserve. But can she embrace the unlikely, ruggedly handsome muse—who pushes every one of her buttons—to save the wedding, her career and, just maybe, write her own happy ending?
Pick up your copy at:
Amazon | Barnes & Noble | Google Play | Kobo | Apple Books | Indiebound | Indigo | Audible | Goodreads
Discussion Questions for Talk Bookish to Me
Kara's female friendships, both with Cristina and with Maggie, are an important part of this story. How do these relationships shape her as a person? Tell us about your strong friendships and how they shape your outlook and worldview!
Talk Bookish to Me uses a fun, book-within-a-book device: Kara writes historical romance while we, the readers, experience her contemporary romance. What's your favorite romance genre—historical or contemporary? What are your favorite romance sub-genres and tropes?
Do you think Kara made the right choice in going ahead with her Italy trip? Why or why not?
Kara has a complex dynamic with her mother. She's glad that her mother has found so much fulfillment in personal fitness, but finds her mom's expression of that a little problematic, particularly how she seems to push it on her daughters. It affects their relationship. What did you think about this dynamic? How do you think social pressures on women have played into Kara's mom's obsession and how she expresses it?
Some people might consider Ryan's actions unforgivable. What do you think? Where is that line? At what point has someone done something you think they can't come back from, that the relationship can no longer work? Or does that line exist?
Kara blames herself for her father's passing. Do you think she's being fair to herself? Why or why not?
Ryan does something dramatic at the end to win Kara back. Does society have a place for the big, romantic gesture outside of tv and movies? Can they accomplish a shift in a relationship? What are some films you can think of where this device is deployed to great effect?
Books You May Also Like…
Do you have a question for Kate Bromley? Post them in the comments and we'll our best to answer them live on Facebook!