It's a new year…heck, it's a new decade! There's no better time to start making resolutions. Don't know where to start? How about picking a bookish resolution or two? While there are so many to choose from, here are a few of our favorites!
Read More Books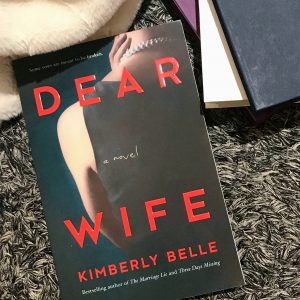 If you're someone who ups their Goodreads goal each year—this one's for you! But, really, who doesn't want to read more books? The best way we've found to read more is to always carry a book with you whether it's a paperback, ebook or audio.
For a lot of us, it's much easier to find pockets of time throughout our day to read instead of committing to binge-reading sessions. Just imagine if instead of pulling out your phone on your morning commute, you'd pull out a book instead. And what about those times when you're waiting around for a friend and don't know what to do with yourself because, face it, we've all been there? You'd be reaching your goal in no time!
If it's a truly numbers game for you though, look for shorter books (read: 350 pages or less!) that pack a punch like The Country Guesthouse by Robyn Carr and Dear Wife by Kimberly Belle.
Try a New Genre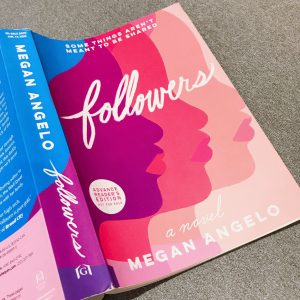 It's easy to get wrapped up in reading the same authors or genres you've come to love. While there's definitely nothing wrong with that, why not try to break out of your reading comfort zone with a new-to-you genre? You may just discover a new favorite! Here are some of our can't-miss recommendations.
If you've never read sci-fi but love women's contemporary fiction, give Followers by Megan Angelo a try. It's a story that combines friendship with a future where society is even more scarily obsessed with the internet.
Alternatively, you may find yourself reading more non-fiction than fiction and want to change that. If that's the case, pick up First Cut by Judy Melinek and T.J. Mitchell, a thriller written by a real-life medical examiner or The Ventriloquists by E.R. Ramzipoor, a novel inspired by a ragtag gang of journalists and resistance fighters determined to undermine the Reich.
Joining (or Starting!) a Book Club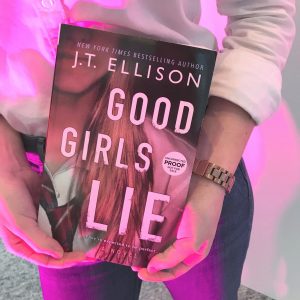 We wouldn't be BookClubbish if we didn't mention book clubs! They're on a lot of people's resolutions list for a reason: they're a great way to connect with people over books. It's reader's choice on whether they want to join an already established book club or start one of their own.
If you're new to book clubs, it may be a good idea to join one that's been running for a while. There are plenty of options out there! There are large collectives, like The Girly Book Club, that are set up in multiple cities. There are also celebrity and author book clubs like Reese's Book Club and Brenda Novak's Book Group. Don't forget you can always check Meetup.com for more local-based options, too.
If you're someone who likes to lead, though, then starting a book club might be the right resolution for you. Check the BookClubbish blog throughout this month to get helpful tips. Can't wait to get started? Find a few friends, pick a book, and set a date for your first meeting then go from there! We're personally nominating The Ambassador's Daughter by Pam Jenoff and Good Girls Lie by J.T. Ellison for our next  book club reads!
Get a Bookish Tattoo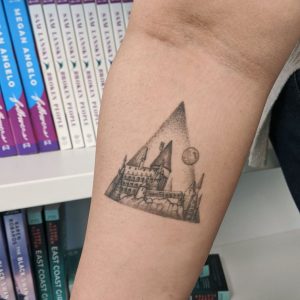 Okay, so, you've got your TBR in order and a book club in mind—what else can a book lover do in the new year? How about getting a tattoo? This one's been on my bucket list for a while and I'm definitely going to make it a reality in 2020. Whether you want to get a meaningful quote for your favorite book, some cover art or something related to reading in general, the options are endless! And, if you're not quite ready for that big of a commitment, there's always temporary tattoos or bookish clothes and accessories you can show your love for reading with.
How about you? Have you started making any reading resolutions? Are there any you've set that we've missed? Let us know in the comments below!