Where has the last decade gone? If you're still reeling with the fact that it's 2020 (and who isn't?), join us in #20BacklistIn2020 Challenge! Take a look at your TBR list and make the pledge to read 20 of those outstanding books this year. We've even created a tracker to track your progress. What are you waiting for? Download your copy and get reading!
Show us your list by posting on social media with the #2020BacklistIn2020 hashtag and we'll show you ours! While we found it difficult to narrow down just 20 choices, we think we've decided on list that's full of must-reads! If you're looking for some inspiration for what to put on your list, here's a peek at what we're planning on reading this year.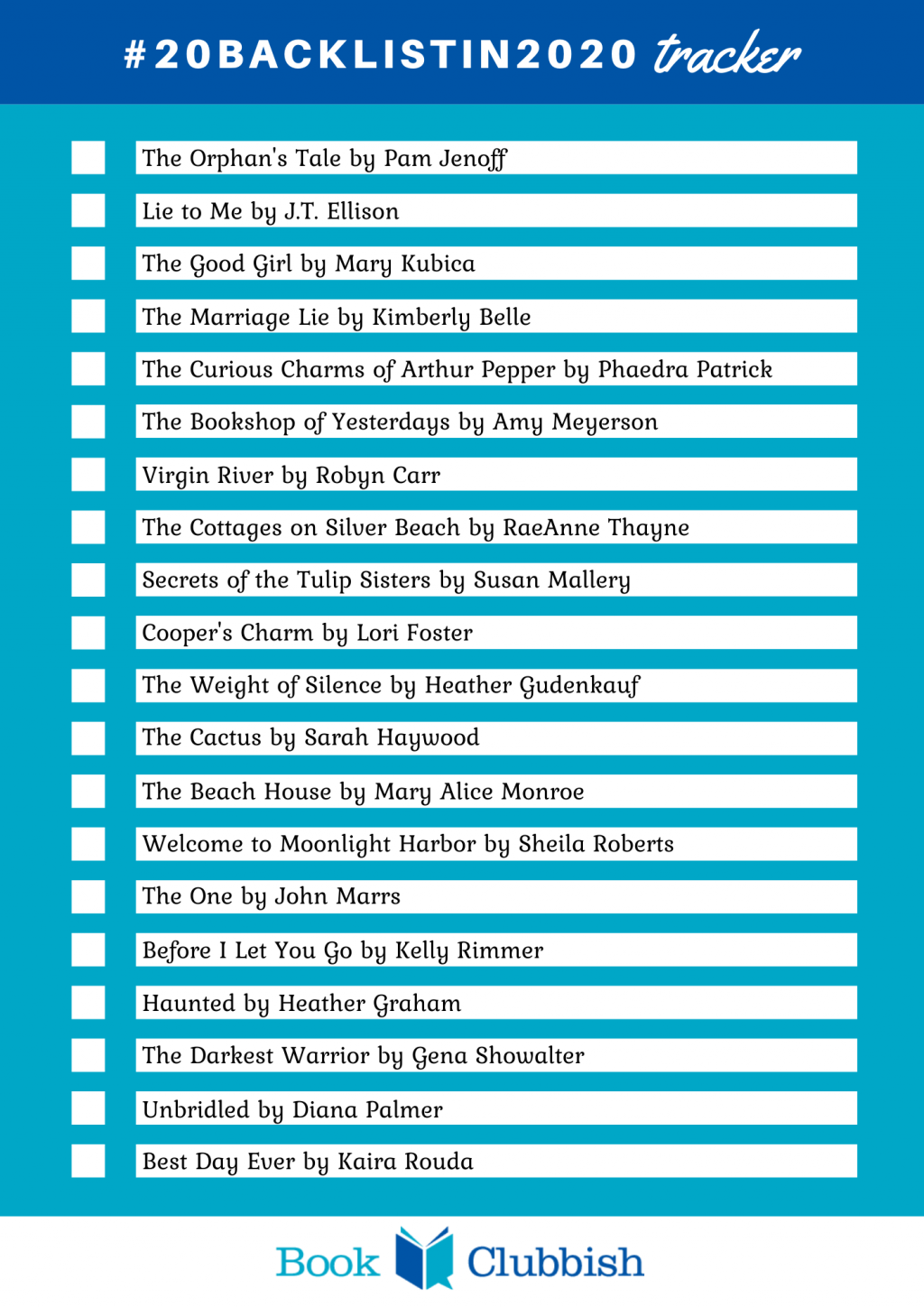 Have you read any of these books? If so, let us know what's your favorite. If not, tell us which books make up your #20BacklistIn2020 Challenge list in comments below!