Hands up if a work meeting ever turned into an impromptu book club meeting. Just us? That's a shame! We're constantly discussing books in the office (obviously) and thought we should invite you into the conversation. Here's a round-up of our current stand-out favorites.
The Other Mrs. by Mary Kubica
The psychological thriller genre is alive and kicking. I love a good thriller that has a cast of unreliable narrators, where the twists and turns make me gasp out loud. Friends, I whole-heartedly recommend The Other Mrs. by Mary Kubica.
Set in Maine, there's a husband and wife, a neighbor who turns up dead, and well, a twist on top of a twist that leaves other twists in the dust. I was in awe of what Mary Kubica accomplished with creating tension throughout. I hope you'll be in awe too. —Randy C., Senior Marketing Manager
Followers by Megan Angelo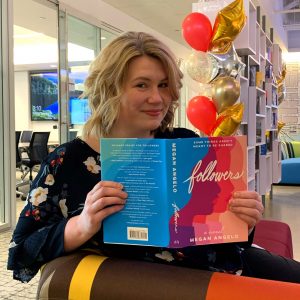 It would be odd if an individual who works in digital marketing didn't love a book about influencers mixed in with a dystopian layer of what social media might become in the future if we don't monitor our internet use. The book I'm talking about is Followers by Megan Angelo and it's a book that had me on the edge of my seat the entire time I read it.
Orla and Floss are an unlikely pair that make some questionable decisions when it comes to what they're sharing on the internet. And those decisions have a way of coming back to haunt them in the years to come. Flipping back and forth from 2015 to 2051, the reader (and the characters) start to think about the roles of fame vs. freedom. READ THIS BOOK. You won't be disappointed.—Lindsey R., Digital Marketing Manager
The Lady from the Black Lagoon by Mallory O'Meara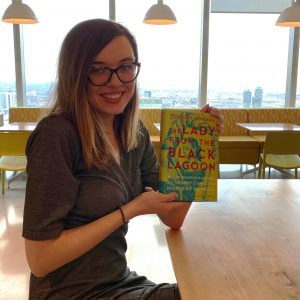 As soon as I heard about The Lady from the Black Lagoon by Mallory O'Meara, I knew I had to read it. Let me just say, it did not disappoint! Mallory O'Meara is an amazing storyteller and was able to deliver a compelling read that's a combination of hard-hitting facts, sweet sentiments and a little detective work.
It was so interesting to uncover who Milicent Patrick was and see how much of a trailblazer she was for women in the film industry. However, it's also sad to see just how little Hollywood has changed since she started her career in the late 1930's. Here's hoping for change!—Katie D., Email and Content Marketing Coordinator
The Lost Girls of Paris by Pam Jenoff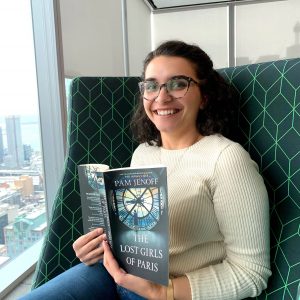 Normally I avoid books about WWII, never found the topic to be incredibly interesting or really my jam. There have been TWO (2) books that I have read in the last five years with that time setting and warranted me talking about them. The Lost Girls of Paris by Pam Jenoff was one! Once I started reading, I couldn't put it down. Though there was a slow start, I was hooked as soon as the action in France started happening.
The jumping between time and place (1944 France, 1944 London, 1946 New York) was interesting and was the main contributor to my urgent need to know what was going on. Great vacation read!—Shae L., Social Media Coordinator
The Witch of Willow Hall by Hester Fox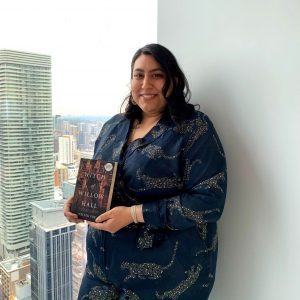 As a long-time fan of novels with gothic elements, I knew The Witch of Willow Hall by Hester Fox would be preaching to the choir. This book takes places two centuries after the tragic events of the Salem witch trials just outside Boston. Along with the picturesque setting and enchanting writing, I fell in love with all three Montrose sisters (Catherine, Lydia, Emeline) and how they dealt with the scandal that shook their family and sinister happenings that seemed to follow in their wake.
Even though there is a spooky feeling throughout, the story ultimately tackles family, romantic love, and owning your power (or magic) as a woman with so few choices. I really loved reading this book right before I went on my own trip to Boston and Salem to experience the history of the cities and people. Hester Fox really captures the vibes in the story and I cannot recommend it enough if you love historical fiction, ghosts, and witchy stories!—Natasha S., Assistant Digital Marketing Manager
Let's discuss! If you had to choose your own pick, which one would it be?