Cool off this summer with some spine-chilling suspense! Domestic thrillers, missing persons, secrets, and betrayals make up just some of the page-turning drama in these suspenseful reads. So, if you're after all the thrills with your summer reading list, look no further than these books.
Local Woman Missing by Mary Kubica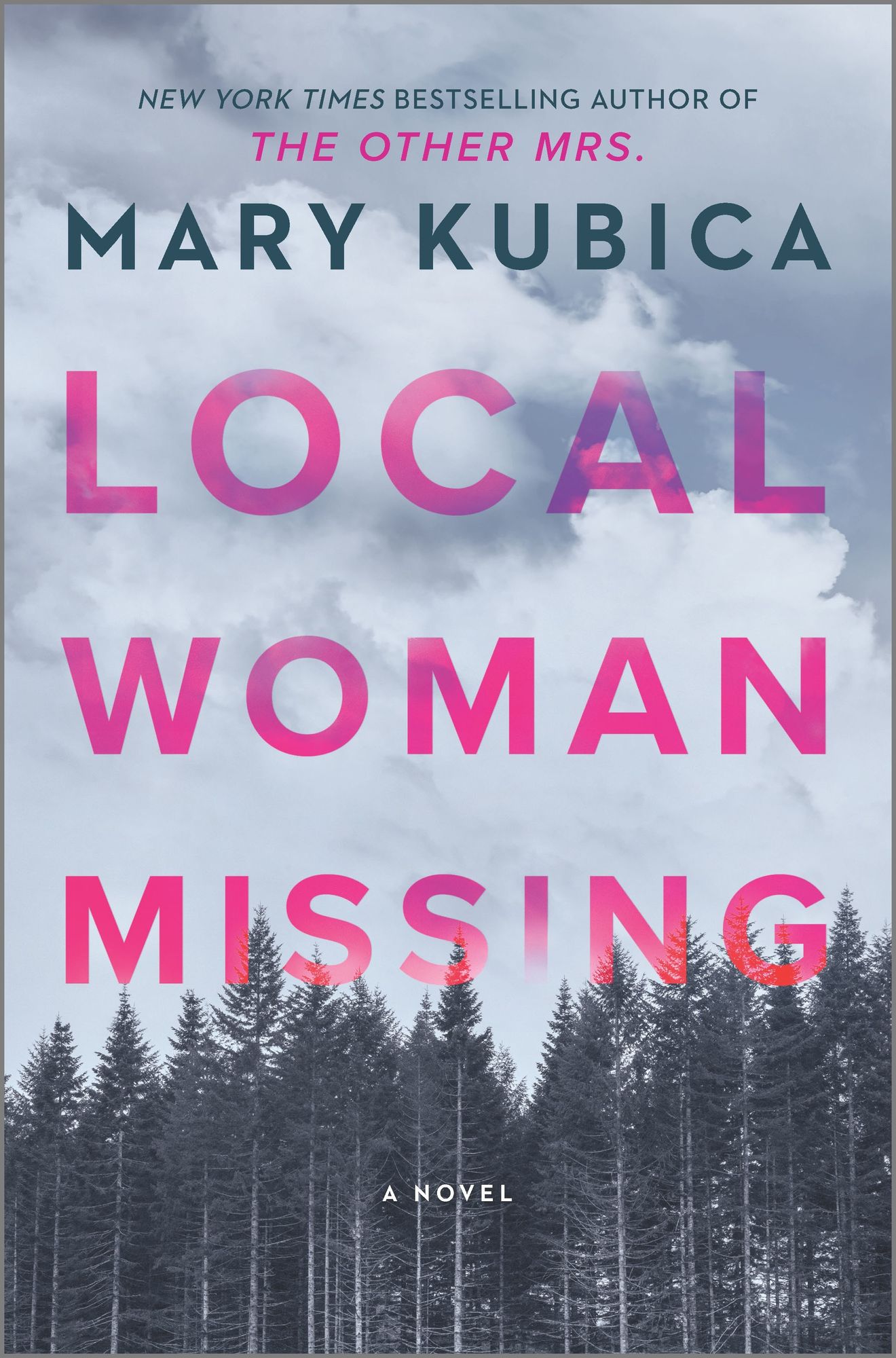 People don't just disappear without a trace…

Shelby Tebow is the first to go missing. Not long after, Meredith Dickey and her six-year-old daughter, Delilah, vanish just blocks away from where Shelby was last seen, striking fear into their once-peaceful community. Are these incidents connected? After an elusive search that yields more questions than answers, the case eventually goes cold.
Now, eleven years later, Delilah shockingly returns. Everyone wants to know what happened to her, but no one is prepared for what they'll find…
In this smart and chilling thriller, master of suspense and New York Times bestselling author Mary Kubica takes domestic secrets to a whole new level, showing that some people will stop at nothing to keep the truth buried.
Available at:
Amazon | Barnes & Noble | Google Play | Kobo | Apple Books | Indiebound | Indigo | Audible | Goodreads
The Jigsaw Man by Nadine Matheson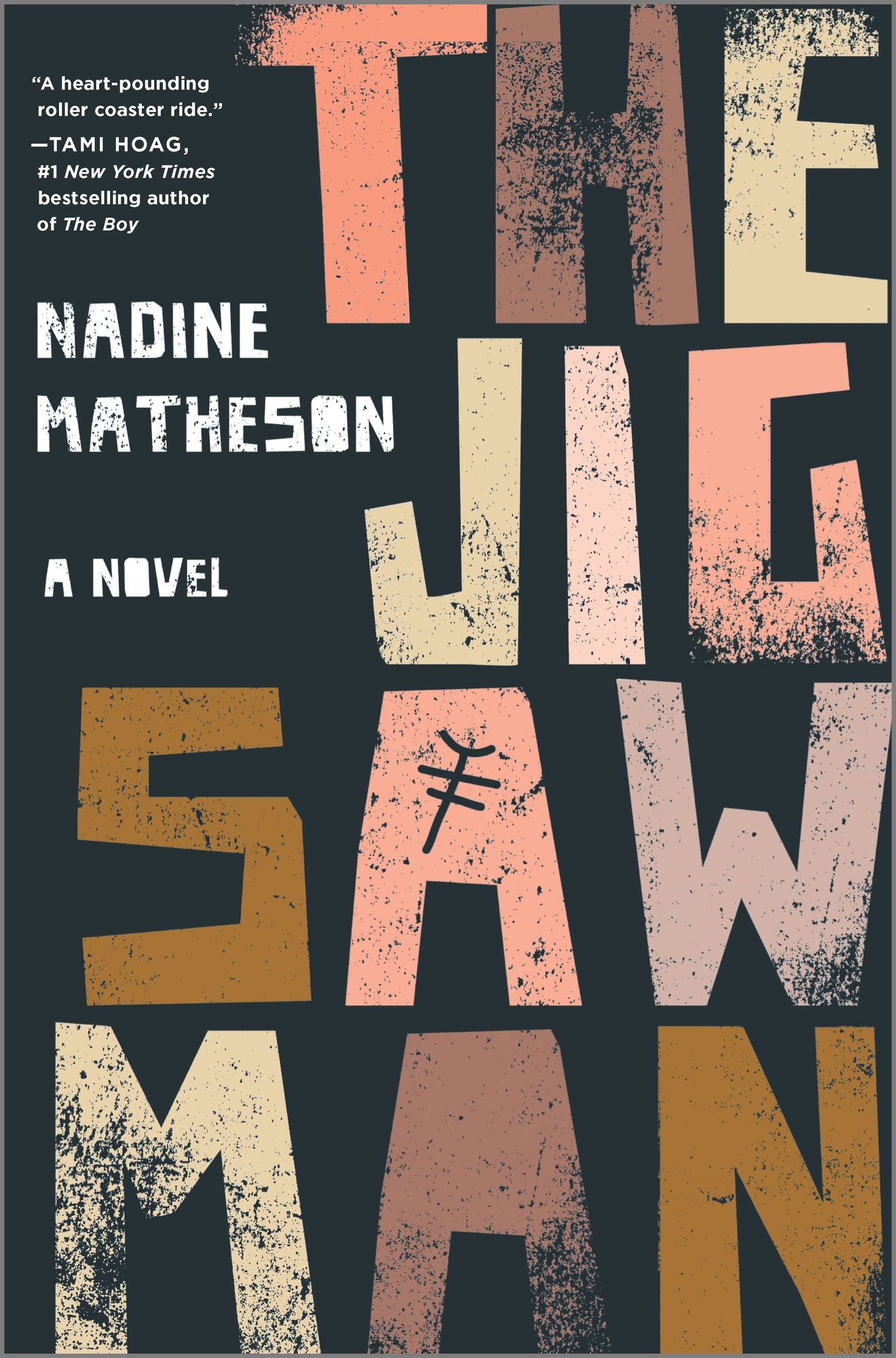 A serial killer and his copycat are locked in a violent game of cat and mouse. Can DI Anjelica Henley stop them before it's too late?

On the day she returns to active duty with the Serial Crimes Unit, Detective Inspector Anjelica Henley is called to a crime scene. Dismembered body parts from two victims have been found by the river.
The modus operandi bears a striking resemblance to Peter Olivier, the notorious Jigsaw Killer, who has spent the past two years behind bars. When he learns that someone is co-opting his grisly signature—the arrangement of victims' limbs in puzzle-piece shapes—he decides to take matters into his own hands.
As the body count rises, DI Anjelica Henley is faced with an unspeakable new threat. Can she apprehend the copycat killer before Olivier finds a way to get to him first? Or will she herself become the next victim?
Drawing on her experience as a criminal attorney, debut novelist Nadine Matheson delivers the page-turning crime novel of the year. Taut, vivid and addictively sinister, The Jigsaw Man will leave you breathless until the very last page.
Available at:
Amazon | Barnes & Noble | Google Play | Kobo | Apple Books | Indiebound | Indigo | Audible | Goodreads
Tell No Lies by Allison Brennan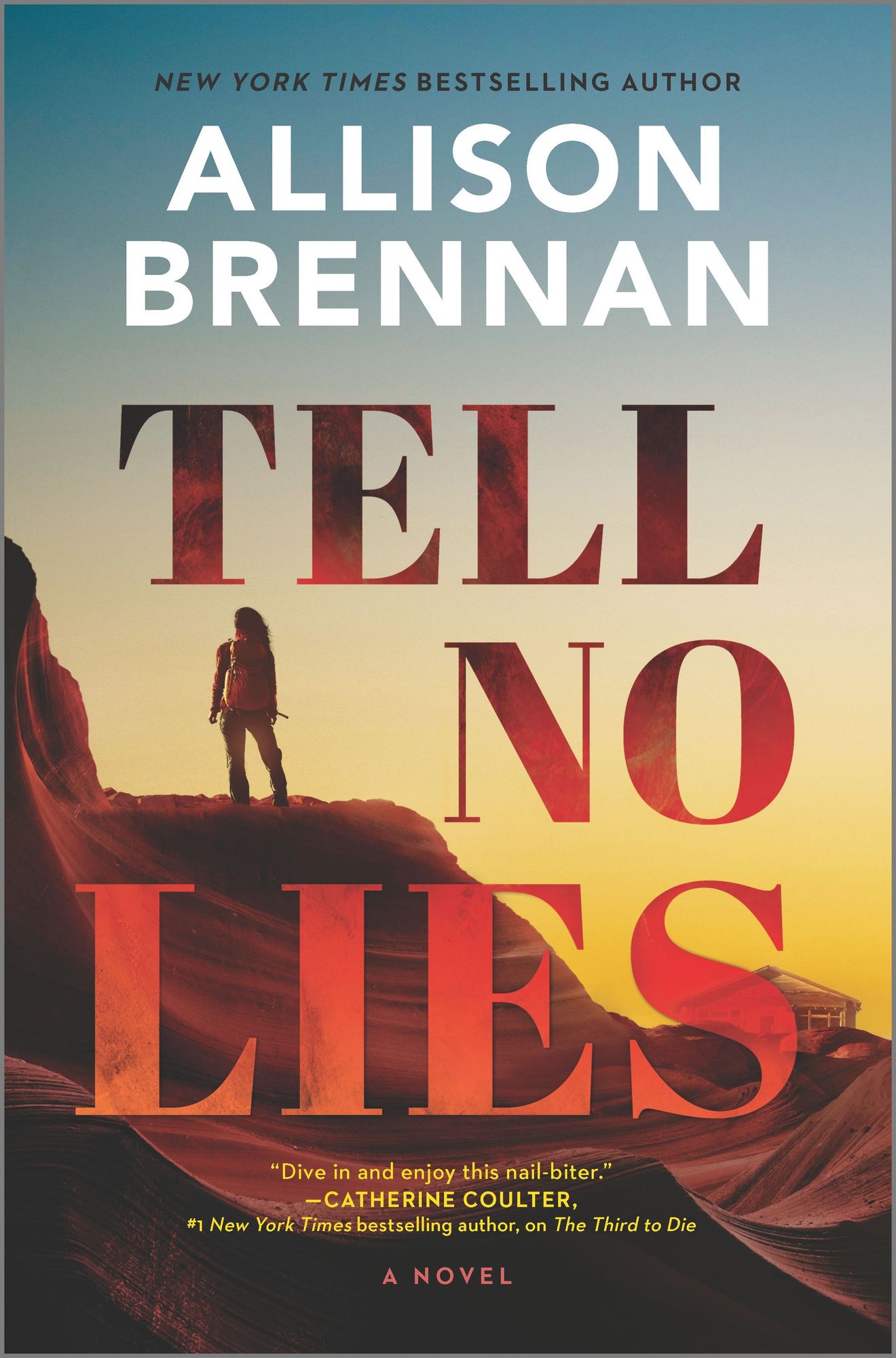 The unsolved murder of a young activist leads to the discovery of much darker crimes in New York Times bestselling author Allison Brennan's latest compelling thriller to feaure the young, edgy detective Kara Quinn and the loner FBI agent Matt Costa. This time they work to uncover possible ties to a high-stakes cartel in the Southwest desert.
Something mysterious is killing the wildlife in the mountains just south of Tucson. When a college intern turned activist sets out to collect her own evidence, she, too, ends up dead. Local law enforcement is slow to get involved. That's when the mobile FBI unit goes undercover to infiltrate the town and its copper refinery in search of possible leads.
Quinn and Costa find themselves scouring the desolate landscape, which keeps revealing clues to something much darker—greed, child trafficking and more death. As the body count adds up, it's clear they have stumbled onto much more than they bargained for. Now they must figure out who is at the heart of this mayhem and stop them before more innocent lives are lost.
Available at:
Amazon | Barnes & Noble | Google Play | Kobo | Apple Books | Indiebound | Indigo | Goodreads
The Wrong Family by Tarryn Fisher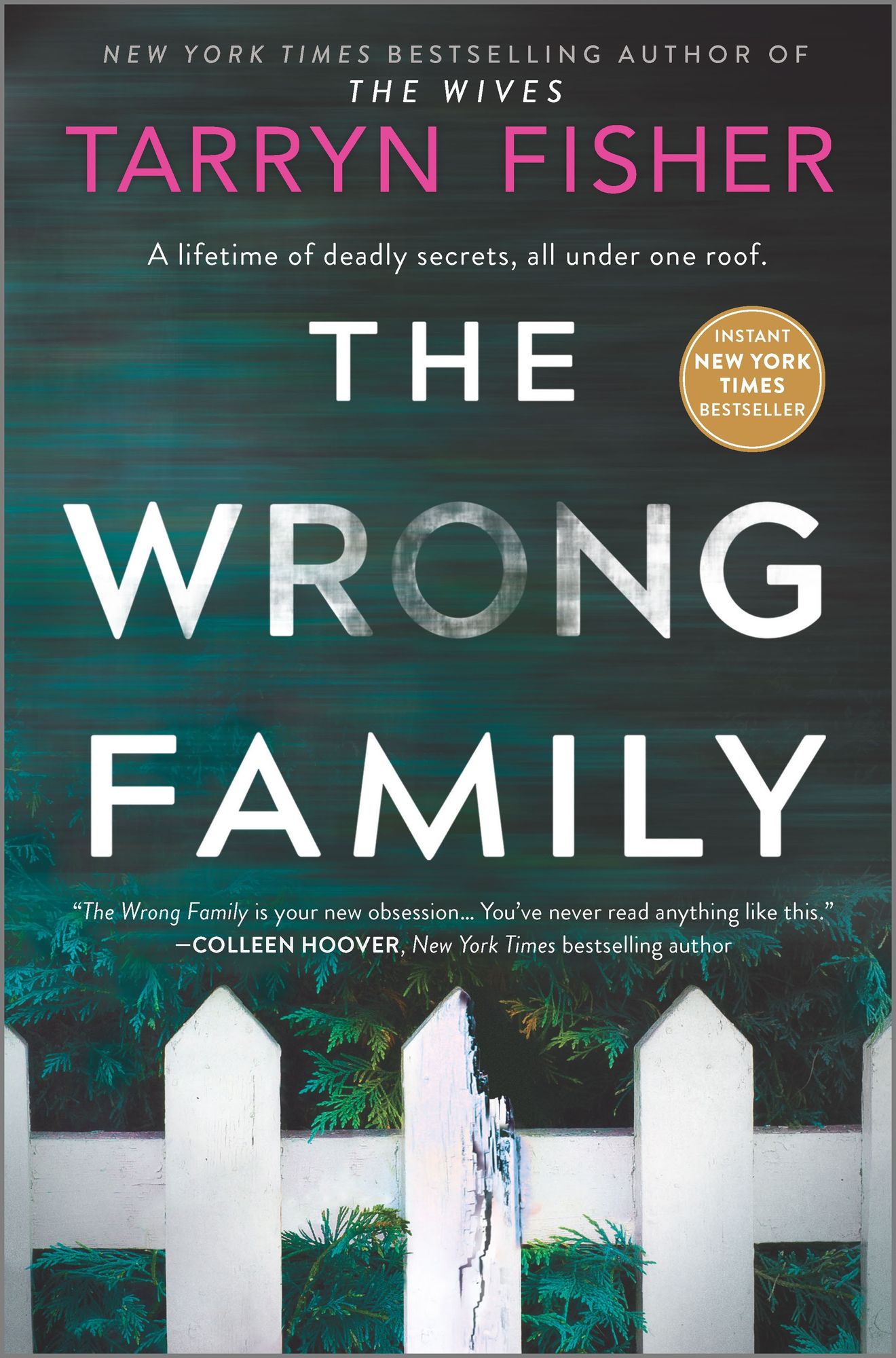 An Instant New York Times Bestseller!
Have you ever been wrong about someone?
Juno was wrong about Winnie Crouch.
Before moving in with the Crouch family, Juno thought Winnie and her husband, Nigel, had the perfect marriage, the perfect son—the perfect life. Only now that she's living in their beautiful house, she sees the cracks in the crumbling facade are too deep to ignore.
Still, she isn't one to judge. After her grim diagnosis, the retired therapist simply wants a place to live out the rest of her days in peace. But that peace is shattered the day Juno overhears a chilling conversation between Winnie and Nigel…
She shouldn't get involved.
She really shouldn't.
But this could be her chance to make a few things right.
Because if you thought Juno didn't have a secret of her own, then you were wrong about her, too.

From the wickedly dark mind of bestselling author Tarryn Fisher, The Wrong Family is a taut new thriller that's riddled with twists in all the right places.
Available at:
Amazon | Barnes & Noble | Google Play | Kobo | Apple Books | Indiebound | Indigo | Audible | Goodreads
The Perfect Murder by Kat Martin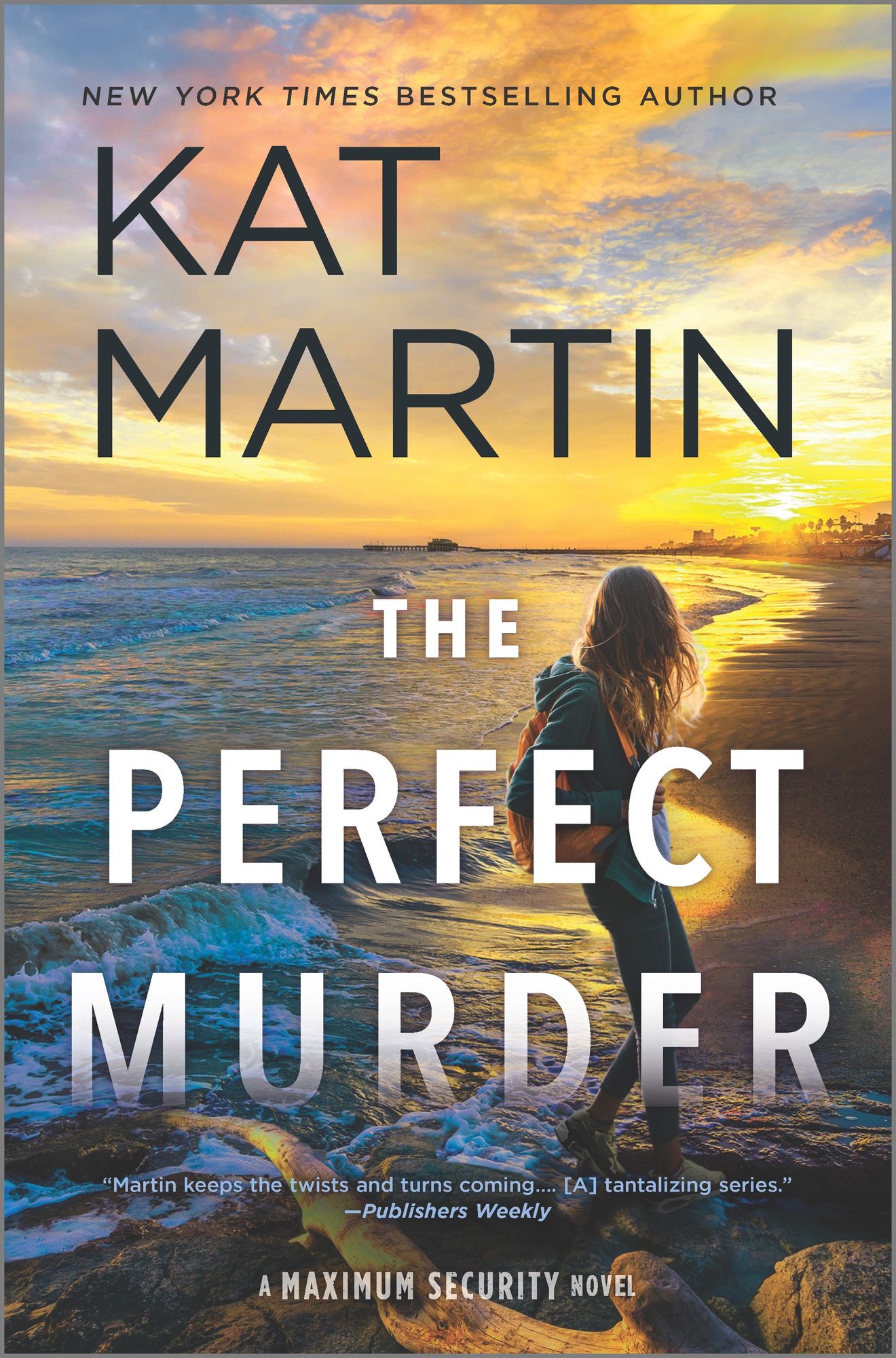 "Kat Martin is a fast gun when it comes to storytelling, and I love her books." —Linda Lael Miller, #1 New York Times bestselling author
New York Times bestselling author Kat Martin is back with her most thrilling novel yet in the Maximum Security series—The Perfect Murder. Fans of Sandra Brown, Linda Howard and Julie Garwood will fall in love with The Max.
The eldest of the three wealthy Garrett brothers, Reese Garrett is in the middle of a major purchase for his multimillion-dollar oil and gas company, Garrett Resources. The Poseidon offshore drilling platform venture will greatly enhance the company's value.
But when Reese is on a trip out to see the rig, his helicopter crashes, leaving him hospitalized and two men dead. It's discovered the chopper was sabotaged, and Reese is determined to find out who's behind the crash—and whether he was the intended target. Then, when his lover, Kenzie, is accused of her ex-husband's murder—a man with a vested interest in the Poseidon deal—clues start pointing to a connection that puts Reese, Kenzie and her young son in the sights of a killer.
From the Texas heat to the Louisiana bayous, Reese and his brothers must track down the truth before the body count gets any higher.
Watch for The Perfect Murder, the latest in the bestselling Maximum Security series, coming soon!
Available at:
Amazon | Barnes & Noble | Google Play | Kobo | Apple Books | Indiebound | Indigo | Audible |Goodreads
You Will Remember Me by Hannah Mary McKinnon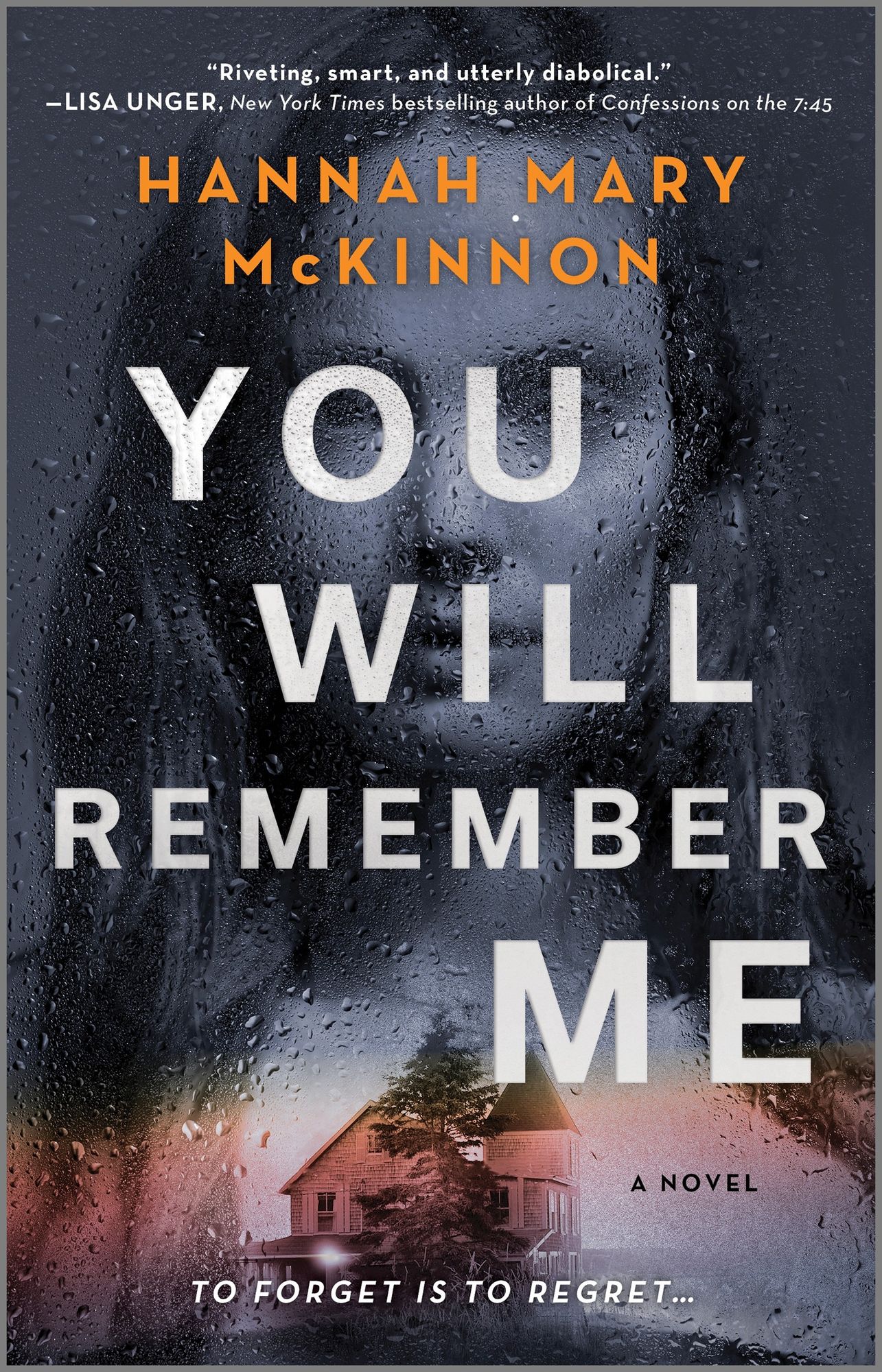 An unputdownable amnesia thriller that begs the question: how can you trust anyone when you can't even trust yourself?
Forget the truth.
Remember the lies.
He wakes up on a deserted beach in Maryland with a gash on his head and wearing only swim trunks. He can't remember who he is. Everything—his identity, his life, his loved ones—has been replaced by a dizzying fog of uncertainty. But returning to his Maine hometown in search of the truth uncovers more questions than answers.
Lily Reid thinks she knows her boyfriend, Jack. Until he goes missing one night, and her frantic search reveals that he's been lying to her since they met, desperate to escape a dark past he'd purposely left behind.
Maya Scott has been trying to find her estranged stepbrother, Asher, since he disappeared without a trace. Having him back, missing memory and all, feels like a miracle. But with a mutual history full of devastating secrets, how far will Maya go to ensure she alone takes them to the grave?
Shared fates intertwine in a twisty, explosive novel of suspense, where unearthing the past might just mean being buried beneath it.
Available at:
Amazon | Barnes & Noble | Google Play | Kobo | Apple Books | Indiebound | Indigo | Audible | Goodreads
A Good Mother by Lara Bazelon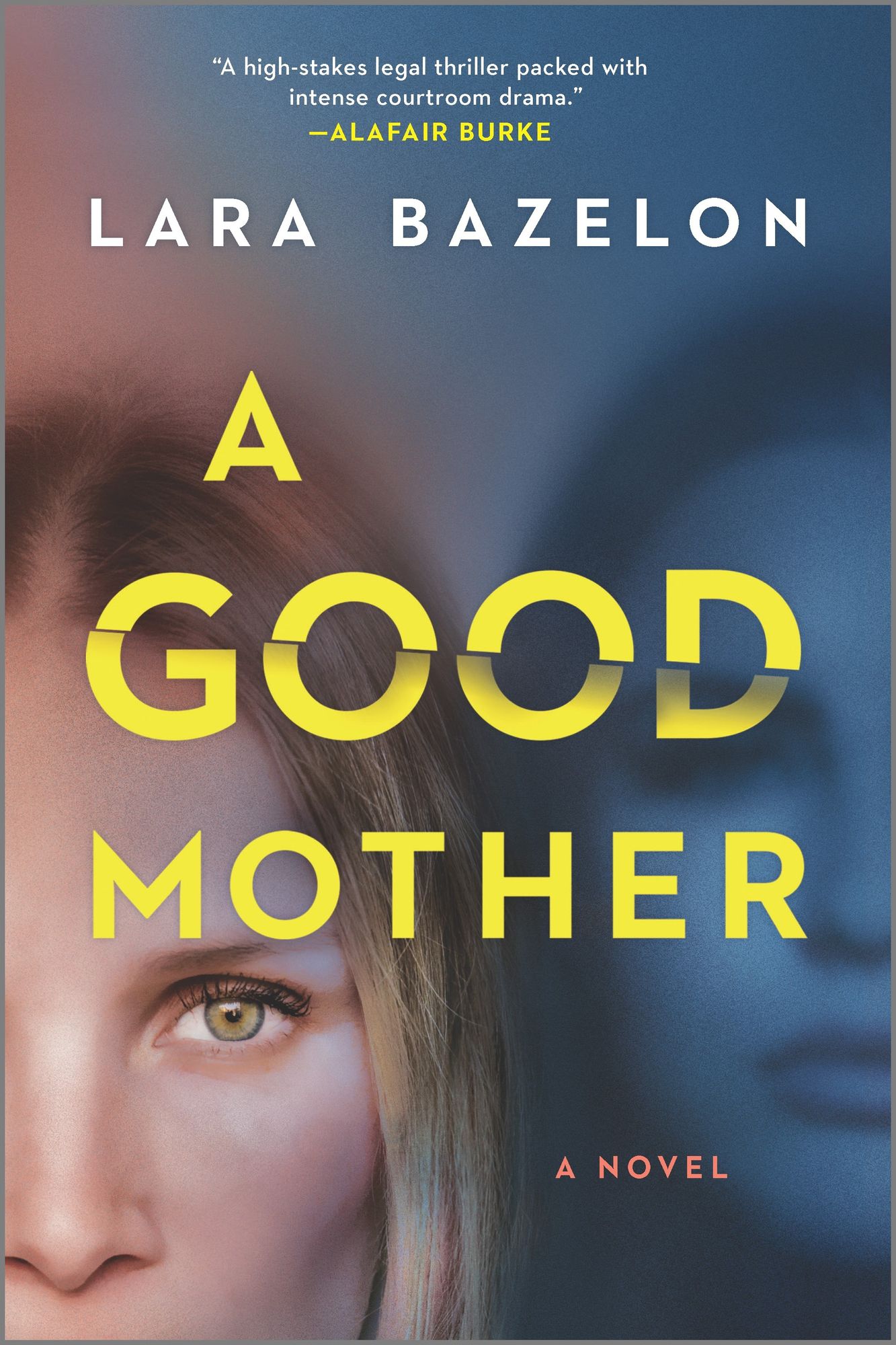 A high-stakes legal thriller packed with intense courtroom drama." -Alafair Burke
A gripping debut thriller about two young mothers, one shocking murder and a court case that puts them both on trial.
When a soldier is found stabbed through the heart at a US Army base, there is no doubt that his wife, Luz, is to blame. But was it an act of self-defense? An attempt to save her infant daughter? Or the cold-blooded murder of an innocent man?
Ambitious public defender Abby is determined to win at all costs. As a new mother herself, she wants to keep Luz out of prison and with her daughter. But when the surprises stack up and shocking new evidence emerges, Abby realizes the task proves far more difficult than she suspected and will require a terrible sacrifice.
As the trial hurtles toward an outcome no one expects, Abby, Luz and a captivated jury are forced to answer the question that will decide everything—what does it mean to be a good mother?
Available at:
Amazon | Barnes & Noble | Google Play | Kobo | Apple Books | Indiebound | Indigo | Audible | Goodreads
Confessions on the 7:45 by Lisa Unger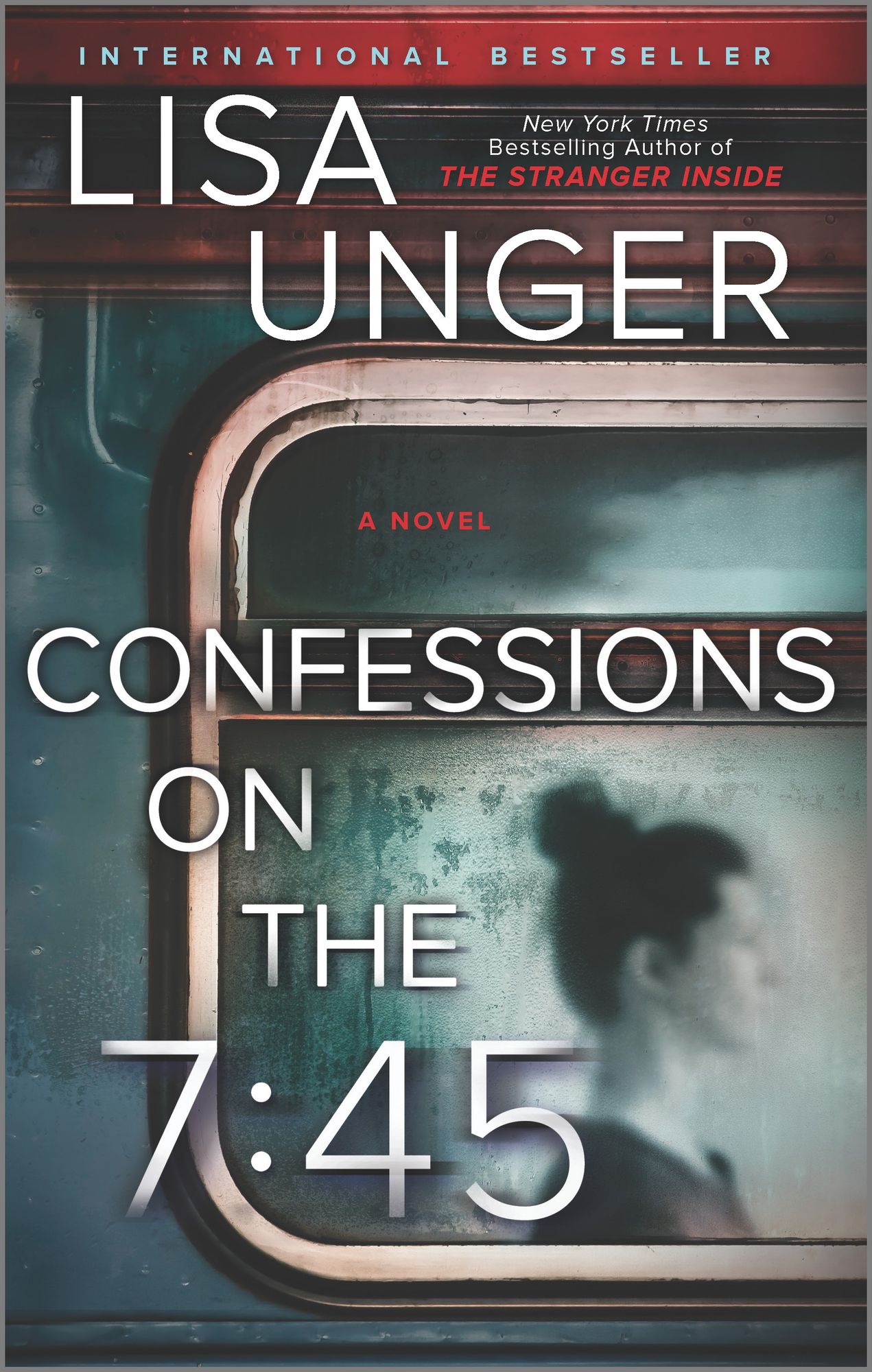 "Intricate and nuanced—on par with the best top-flight psychological suspense." —L.A. Times
INTERNATIONAL BESTSELLER
From master of suspense Lisa Unger comes a riveting thriller about a chance encounter that unravels a stunning web of lies.
Selena Murphy is commuting home on the train when she strikes up a conversation with a beautiful stranger in the next seat. The woman introduces herself as Martha and soon confesses that she's been stuck in an affair with her boss. Selena, in turn, confesses that she suspects her husband is sleeping with the nanny. When the train arrives at Selena's station, the two women part ways, presumably never to meet again.
Then the nanny disappears.
As Selena is pulled into the mystery of what happened, and as the fractures in her marriage grow deeper, she begins to wonder, who was Martha really? But she is hardly prepared for what she'll discover…
Available at:
Amazon | Barnes & Noble | Google Play | Kobo | Apple Books | Indiebound | Indigo | Audible | Goodreads
Just My Luck by Adele Parks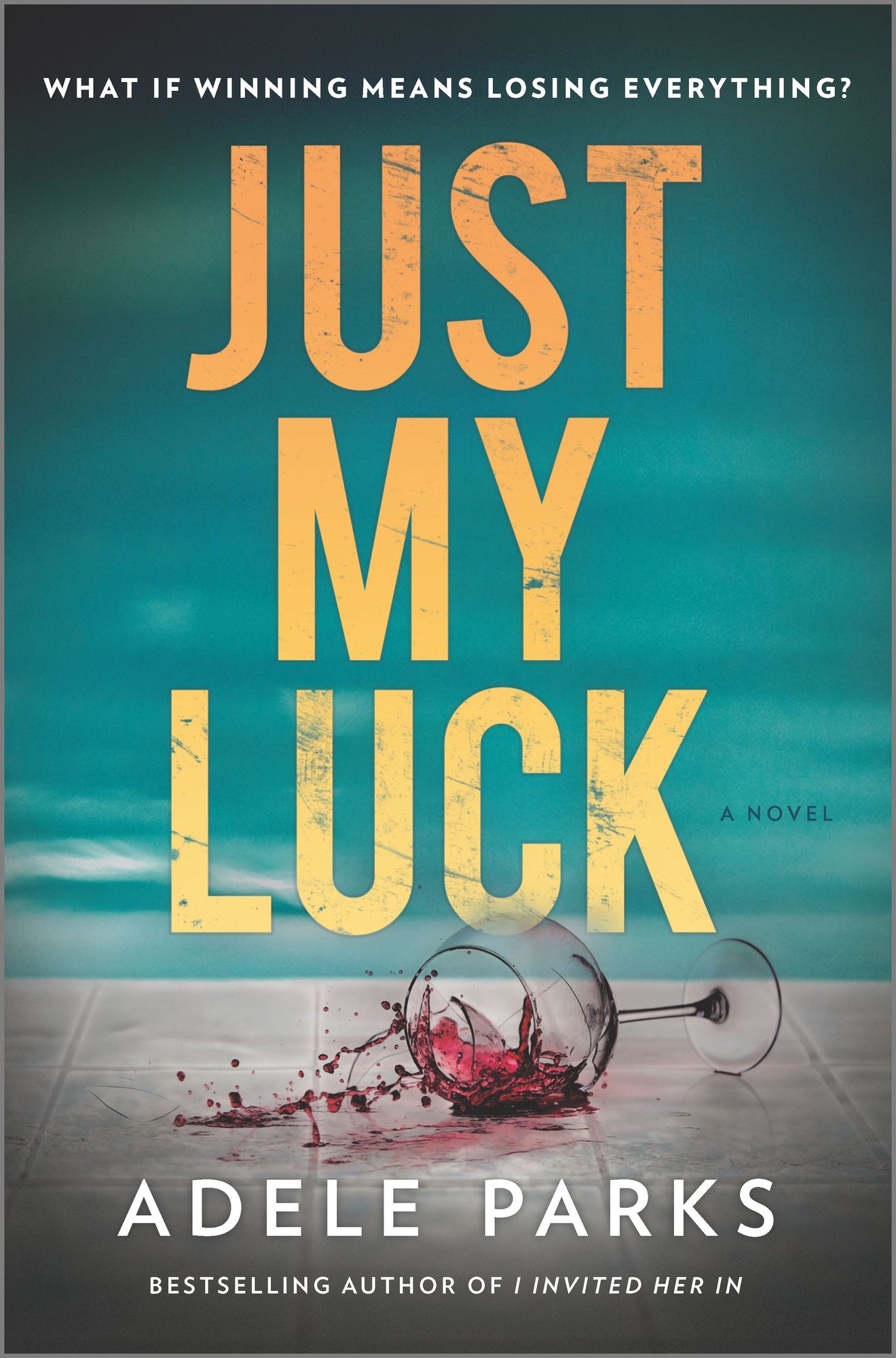 Over 4 million Adele Parks books sold worldwide including LIES, LIES, LIES and I INVITED HER IN!
It was supposed to be the lottery win they'd always dreamed of…
For fifteen years, Lexi and Jake have played the same six numbers with their friends. Over drinks, dinner parties and summer barbecues, the three couples have discussed the important stuff—kids, marriages, careers—and they've laughed off their disappointment when they failed to win anything.
But then the unthinkable happens. There's a rift in the group. Someone is caught in a lie. And soon after, six numbers come up that change everything forever.
Lexi and Jake have a ticket worth millions. And their friends are determined to claim a share.
#1 Sunday Times bestselling author Adele Parks returns with a riveting look at the dark side of wealth in this gripping tale of friendship, money, betrayal and good luck gone bad…
Available at:
Amazon | Barnes & Noble | Google Play | Kobo | Apple Books | Indiebound | Indigo | Audible | Goodreads
Are you planning on picking up any of these thrillers? How about other summer reads? Let us know in the comments below!