We're coming in hot with the new releases this month! Soak up the sunshine with The Right Side of Reckless by Whitney D. Grandison. Or venture off to wartime Hawaii with Radar Girls by Sara Ackerman. And, if you're on a nonfiction kick (or worry your brain might be melting in this ridiculous heat!), pick up It's Elemental by Kate Biberdorf for a fun guide to chemistry.
A Dog Named Boo by Lisa J. Edwards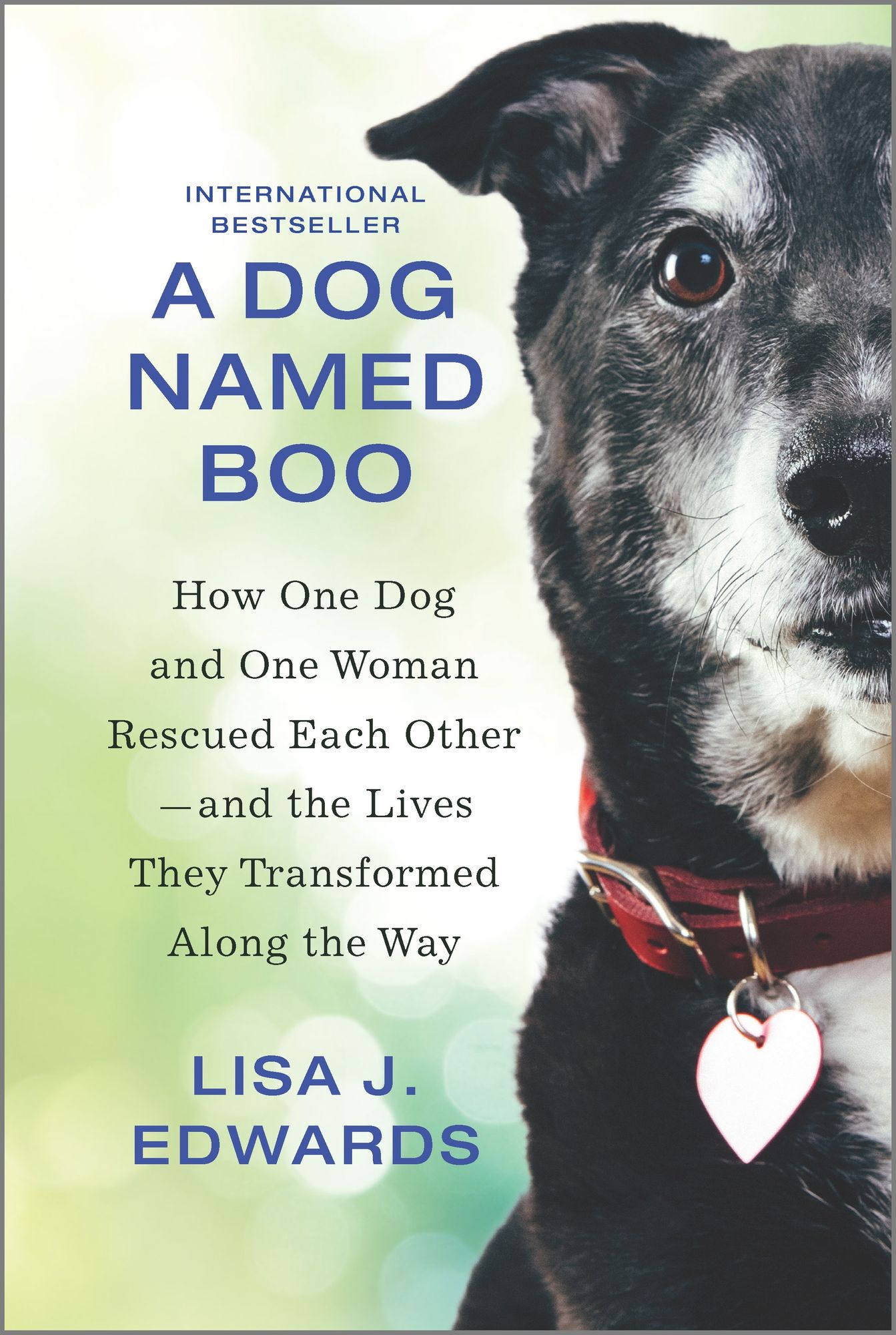 The International Bestseller
"The 'feel good' book of the season… Boo's story reminds all of us that life is full of possibilities and that hope often arrives wagging a tail." —Best Friends magazine
The dunce of obedience class with poor eyesight and a clumsy gait, Boo was the least likely of heroes. Yet with his unflappable spirit and boundless love, Boo has changed countless lives through his work as a therapy dog: inspiring a six-year-old boy to speak for the first time in his life, coaxing movement from a paralyzed girl and stirring life in a ninety-four-year-old nun with Alzheimer's disease. But perhaps Boo's greatest miracle is the way he transformed Lisa Edwards's life, giving her the best gift of all: faith in herself.
This is the inspiring true story of how one woman and one dog rescued each other, a moving tribute to hope, resilience and the transformative power of unconditional love.
Available July 6:
Amazon | Barnes & Noble | Google Play | Kobo | Apple Books | Indiebound | Indigo | Goodreads
Island Queen by Vanessa Riley
A remarkable, sweeping historical novel based on the incredible true life story of Dorothy Kirwan Thomas, a free woman of color who rose from slavery to become one of the wealthiest and most powerful landowners in the colonial West Indies.

Born into slavery on the tiny Caribbean island of Montserrat, Doll bought her freedom—and that of her sister and her mother—from her Irish planter father and built a legacy of wealth and power as an entrepreneur, merchant, hotelier, and planter that extended from the marketplaces and sugar plantations of Dominica and Barbados to a glittering luxury hotel in Demerara on the South American continent.
Vanessa Riley's novel brings Doll to vivid life as she rises above the harsh realities of slavery and colonialism by working the system and leveraging the competing attentions of the men in her life: a restless shipping merchant, Joseph Thomas; a wealthy planter hiding a secret, John Coseveldt Cells; and a roguish naval captain who will later become King William IV of England.
From the bustling port cities of the West Indies to the forbidding drawing rooms of London's elite, Island Queen is a sweeping epic of an adventurer and a survivor who answered to no one but herself as she rose to power and autonomy against all odds, defying rigid eighteenth-century morality and the oppression of women as well as people of color. It is an unforgettable portrait of a true larger-than-life woman who made her mark on history.
Available July 6:
Amazon | Barnes & Noble | Google Play | Kobo | Apple Books | Indiebound | Indigo | Audible | Goodreads
The Forest of Vanishing Stars by Kristin Harmel
The New York Times bestselling author of the "heart-stopping tale of survival and heroism" (People) The Book of Lost Names returns with an evocative coming-of-age World War II story about a young woman who uses her knowledge of the wilderness to help Jewish refugees escape the Nazis—until a secret from her past threatens everything.
After being stolen from her wealthy German parents and raised in the unforgiving wilderness of eastern Europe, a young woman finds herself alone in 1941 after her kidnapper dies. Her solitary existence is interrupted, however, when she happens upon a group of Jews fleeing the Nazi terror. Stunned to learn what's happening in the outside world, she vows to teach the group all she can about surviving in the forest—and in turn, they teach her some surprising lessons about opening her heart after years of isolation. But when she is betrayed and escapes into a German-occupied village, her past and present come together in a shocking collision that could change everything.
Inspired by incredible true stories of survival against staggering odds, and suffused with the journey-from-the-wilderness elements that made Where the Crawdads Sing a worldwide phenomenon, The Forest of Vanishing Stars is a heart-wrenching and suspenseful novel from the #1 internationally bestselling author whose writing has been hailed as "sweeping and magnificent" (Fiona Davis, New York Times bestselling author), "immersive and evocative" (Publishers Weekly), and "gripping" (Tampa Bay Times).
Available July 6:
Amazon | Barnes & Noble | Google Play | Kobo | Apple Books | Indiebound | Indigo | Audible | Goodreads
Survive the Night by Riley Sager
It's November 1991. Nirvana's in the tape deck, George H. W. Bush is in the White House, and movie-obsessed college student Charlie Jordan is in a car with a man who might be a serial killer.
Josh Baxter, the man behind the wheel, is a virtual stranger to Charlie. They met at the campus ride board, each looking to share the long drive home to Ohio. Both have good reasons for wanting to get away. For Charlie, it's guilt and grief over the shocking murder of her best friend, who became the third victim of the man known as the Campus Killer. For Josh, it's to help care for his sick father—or so he says.

The longer she sits in the passenger seat, the more Charlie notices there's something suspicious about Josh, from the holes in his story about his father to how he doesn't want her to see inside the trunk. As they travel an empty, twisty highway in the dead of night, an increasingly anxious Charlie begins to think she's sharing a car with the Campus Killer. Is Josh truly dangerous? Or is Charlie's jittery mistrust merely a figment of her movie-fueled imagination?

One thing is certain—Charlie has nowhere to run and no way to call for help. Trapped in a terrifying game of cat and mouse played out on pitch-black roads and in neon-lit parking lots, Charlie knows the only way to win is to survive the night.
Available July 6:
Amazon | Barnes & Noble | Google Play | Kobo | Apple Books | Indiebound | Indigo | Audible | Goodreads
It's Elemental by Kate Biberdorf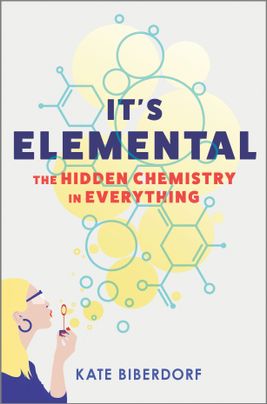 In this fresh and engaging guide to chemistry, Dr. Kate Biberdorf, aka "Kate the Chemist," reveals the fascinating science we experience every day
Have you ever wondered what makes dough rise? Or how your morning coffee gives you that energy boost? Or why your shampoo is making your hair look greasy? The answer is chemistry. From the moment we wake up until the time we go to sleep (and even while we sleep), chemistry is at work—and it doesn't take a PhD in science to understand it.
Dr. Biberdorf has appeared on TV programs from the Today show to The Late Show with Stephen Colbert, lighting the world on fire and changing the face of chemistry as we know it. In It's Elemental, she demystifies the fundamental principles of the science that may have eluded you in high school and shows how chemistry comes alive in everything we do. With wry wit and infectious enthusiasm, this entertaining guide will ignite your passion for science and change the way you experience the world.
Available July 13:
Amazon | Barnes & Noble | Google Play | Kobo | Apple Books | Indiebound | Indigo | Audible | Goodreads
The Right Side of Reckless by Whitney D. Grandison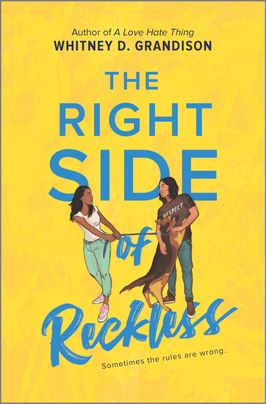 They were supposed to ignore each other and respect that fine line between them…
Guillermo Lozano is getting a fresh start. New town, new school, and no more reckless behavior. He's done his time, and now he needs to right his wrongs. But when his work at the local community center throws him into the path of the one girl who is off-limits, friendship sparks…and maybe more.
Regan London needs a fresh perspective. The pressure to stay in her "perfect" relationship and be the good girl all the time has worn her down. But when the walls start to cave in and she finds unexpected understanding from the boy her parents warned about, she can't ignore her feelings anymore.
The disapproval is instant. Being together might just get Guillermo sent away. But when it comes to the heart, sometimes you have to break the rules and be a little bit reckless…
Available July 13:
Amazon | Barnes & Noble | Google Play | Kobo | Apple Books | Indiebound | Indigo | Goodreads
The Cellist by Daniel Silva
From Daniel Silva, the internationally acclaimed #1 New York Times bestselling author, comes a timely and explosive new thriller featuring art restorer and legendary spy Gabriel Allon.
Viktor Orlov had a longstanding appointment with death. Once Russia's richest man, he now resides in splendid exile in London, where he has waged a tireless crusade against the authoritarian kleptocrats who have seized control of the Kremlin. His mansion in Chelsea's exclusive Cheyne Walk is one of the most heavily protected private dwellings in London. Yet somehow, on a rainy summer evening, in the midst of a global pandemic, Russia's vengeful president finally manages to cross Orlov's name off his kill list.
Before him was the receiver from his landline telephone, a half-drunk glass of red wine, and a stack of documents.…
The documents are contaminated with a deadly nerve agent. The Metropolitan Police determine that they were delivered to Orlov's home by one of his employees, a prominent investigative reporter from the anti-KremlinMoskovskaya Gazeta. And when the reporter slips from London hours after the killing, MI6 concludes she is a Moscow Center assassin who has cunningly penetrated Orlov's formidable defenses.
But Gabriel Allon, who owes his very life to Viktor Orlov, believes his friends in British intelligence are dangerously mistaken. His desperate search for the truth will take him from London to Amsterdam and eventually to Geneva, where a private intelligence service controlled by a childhood friend of the Russian president is using KGB-style "active measures" to undermine the West from within. Known as the Haydn Group, the unit is plotting an unspeakable act of violence that will plunge an already divided America into chaos and leave Russia unchallenged. Only Gabriel Allon, with the help of a brilliant young woman employed by the world's dirtiest bank, can stop it.
Available July 13:
Amazon | Barnes & Noble | Google Play | Kobo | Apple Books | Indiebound | Indigo | Audible | Goodreads
Such a Quiet Place by Megan Miranda
From the New York Times bestselling author of The Last House Guest—a Reese Witherspoon Book Club selection—comes a new riveting suspense novel about a mysterious murder in an idyllic and close-knit neighborhood.
We had no warning that she'd come back.​
Hollow's Edge used to be a quiet place. A private and idyllic neighborhood where neighbors dropped in on neighbors, celebrated graduation and holiday parties together, and looked out for one another. But then came the murder of Brandon and Fiona Truett. A year and a half later, Hollow's Edge is simmering. The residents are trapped, unable to sell their homes, confronted daily by the empty Truett house, and suffocated by their trial testimonies that implicated one of their own. Ruby Fletcher. And now, Ruby's back.
With her conviction overturned, Ruby waltzes right back to Hollow's Edge, and into the home she once shared with Harper Nash. Harper, five years older, has always treated Ruby like a wayward younger sister. But now she's terrified. What possible good could come of Ruby returning to the scene of the crime? And how can she possibly turn her away, when she knows Ruby has nowhere to go?
Within days, suspicion spreads like a virus across Hollow's Edge. It's increasingly clear that not everyone told the truth about the night of the Truett's murders. And when Harper begins receiving threatening notes, she realizes she has to uncover the truth before someone else becomes the killer's next victim.
Available July 13:
Amazon | Barnes & Noble | Google Play | Kobo | Apple Books | Indiebound | Indigo | Audible | Goodreads
The Therapist by B.A. Paris
The multimillion-copy New York Times bestselling author B.A. Paris returns to her heartland of gripping psychological suspense in The Therapist—a powerful tale of a house that holds a shocking secret.
When Alice and Leo move into a newly renovated house in The Circle, a gated community of exclusive houses, it is everything they've dreamed of. But appearances can be deceptive…
As Alice is getting to know her neighbours, she discovers a devastating secret about her new home, and begins to feel a strong connection with Nina, the therapist who lived there before.
Alice becomes obsessed with trying to piece together what happened two years before. But no one wants to talk about it. Her neighbors are keeping secrets and things are not as perfect as they seem…
Available July 13:
Amazon | Barnes & Noble | Google Play | Kobo | Apple Books | Indiebound | Indigo | Audible | Goodreads
While We Were Dating by Jasmine Guillory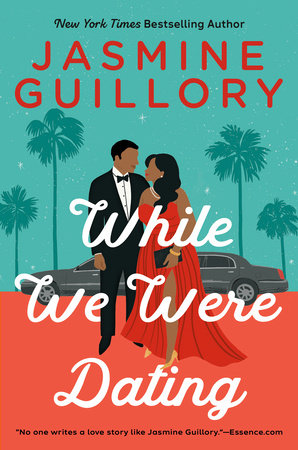 Two people realize that it's no longer an act when they veer off-script in this sizzling romantic comedy by New York Times bestselling author Jasmine Guillory.

Ben Stephens has never bothered with serious relationships. He has plenty of casual dates to keep him busy, family drama he's trying to ignore and his advertising job to focus on. When Ben lands a huge ad campaign featuring movie star, Anna Gardiner, however, it's hard to keep it purely professional. Anna is not just gorgeous and sexy, she's also down to earth and considerate, and he can't help flirting a little…

Anna Gardiner is on a mission: to make herself a household name, and this ad campaign will be a great distraction while she waits to hear if she's booked her next movie. However, she didn't expect Ben Stephens to be her biggest distraction. She knows mixing business with pleasure never works out, but why not indulge in a harmless flirtation?

But their light-hearted banter takes a turn for the serious when Ben helps Anna in a family emergency, and they reveal truths about themselves to each other, truths they've barely shared with those closest to them.

When the opportunity comes to turn their real-life fling into something more for the Hollywood spotlight, will Ben be content to play the background role in Anna's life and leave when the cameras stop rolling? Or could he be the leading man she needs to craft their own Hollywood ending?
Available July 13:
Amazon | Barnes & Noble | Google Play | Kobo | Apple Books | Indiebound | Indigo | Audible | Goodreads
The Final Girl Support Group by Grady Hendrix
In horror movies, the final girls are the ones left standing when the credits roll. They made it through the worst night of their lives…but what happens after?

Like his bestselling novel The Southern Book Club's Guide to Slaying Vampires, Grady Hendrix's latest is a fast-paced, frightening, and wickedly humorous thriller. From chain saws to summer camp slayers, The Final Girl Support Group pays tribute to and slyly subverts our most popular horror films—movies like The Texas Chainsaw Massacre, A Nightmare on Elm Street, and Scream.

Lynette Tarkington is a real-life final girl who survived a massacre. For more than a decade, she's been meeting with five other final girls and their therapist in a support group for those who survived the unthinkable, working to put their lives back together. Then one woman misses a meeting, and their worst fears are realized—someone knows about the group and is determined to rip their lives apart again, piece by piece.

But the thing about final girls is that no matter how bad the odds, how dark the night, how sharp the knife, they will never, ever give up.
Available July 13:
Amazon | Barnes & Noble | Google Play | Kobo | Apple Books | Indiebound | Indigo | Audible | Goodreads
False Witness by Karin Slaughter
He saw what you did.
He knows who you are…
From the New York Times bestselling author of Pieces of Her and The Silent Wife, an electrifying standalone thriller.
AN ORDINARY LIFE…
Leigh Collier has worked hard to build what looks like a normal life. She's an up-and-coming defense attorney at a prestigious law firm in Atlanta, would do anything for her sixteen-year-old daughter Maddy, and is managing to successfully coparent through a pandemic after an amicable separation from her husband Walter.
HIDES A DEVASTATING PAST…
But Leigh's ordinary life masks a childhood no one should have to endure … a childhood tarnished by secrets, broken by betrayal, and ultimately destroyed by a brutal act of violence.
BUT NOW THE PAST IS CATCHING UP…
On a Sunday night at her daughter's school play, she gets a call from one of the firm's partners who wants Leigh to come on board to defend a wealthy man accused of multiple counts of rape. Though wary of the case, it becomes apparent she doesn't have much choice if she wants to keep her job. They're scheduled to go to trial in one week. When she meets the accused face-to-face, she realizes that it's no coincidence that he's specifically asked for her to represent him. She knows him. And he knows her. More to the point, he may know what happened over twenty years ago, and why Leigh has spent two decades avoiding her past.
AND TIME IS RUNNING OUT.
Suddenly she has a lot more to lose than this case. The only person who can help is her younger, estranged sister Callie—the last person Leigh would ever want to drag into this after all they've been through. But with the life-shattering truth in danger of being revealed, she has no choice…
Available July 20:
Amazon | Barnes & Noble | Google Play | Kobo | Apple Books | Indiebound | Indigo | Goodreads
She Who Became the Sun by Shelley Parker-Chan
Mulan meets The Song of Achilles in Shelley Parker-Chan's She Who Became the Sun, a bold, queer, and lyrical reimagining of the rise of the founding emperor of the Ming Dynasty from an amazing new voice in literary fantasy.

To possess the Mandate of Heaven, the female monk Zhu will do anything
"I refuse to be nothing…"
In a famine-stricken village on a dusty yellow plain, two children are given two fates. A boy, greatness. A girl, nothingness…
In 1345, China lies under harsh Mongol rule. For the starving peasants of the Central Plains, greatness is something found only in stories. When the Zhu family's eighth-born son, Zhu Chongba, is given a fate of greatness, everyone is mystified as to how it will come to pass. The fate of nothingness received by the family's clever and capable second daughter, on the other hand, is only as expected.
When a bandit attack orphans the two children, though, it is Zhu Chongba who succumbs to despair and dies. Desperate to escape her own fated death, the girl uses her brother's identity to enter a monastery as a young male novice. There, propelled by her burning desire to survive, Zhu learns she is capable of doing whatever it takes, no matter how callous, to stay hidden from her fate.
After her sanctuary is destroyed for supporting the rebellion against Mongol rule, Zhu takes the chance to claim another future altogether: her brother's abandoned greatness.
Available July 20:
Amazon | Barnes & Noble | Google Play | Kobo | Apple Books | Indiebound | Indigo | Goodreads
Radar Girls by Sara Ackerman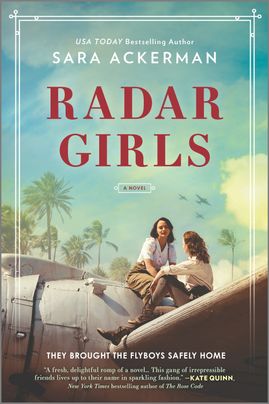 "A fresh, delightful romp of a novel… this gang of irrepressible friends lives up to their name in sparkling fashion."—Kate Quinn, New York Times bestselling author of The Rose Code
An extraordinary story inspired by the real Women's Air Raid Defense, where an unlikely recruit and her sisters-in-arms forge their place in WWII history.
Daisy Wilder prefers the company of horses to people, bare feet and salt water to high heels and society parties. Then, in the dizzying aftermath of the attack on Pearl Harbor, Daisy enlists in a top secret program, replacing male soldiers in a war zone for the first time. Under fear of imminent invasion, the WARDs guide pilots into blacked-out airstrips and track unidentified planes across Pacific skies.
But not everyone thinks the women are up to the job, and the new recruits must rise above their differences and work side by side despite the resistance and heartache they meet along the way. With America's future on the line, Daisy is determined to prove herself worthy. And with the man she's falling for out on the front lines, she cannot fail. From radar towers on remote mountaintops to flooded bomb shelters, she'll need her new team when the stakes are highest. Because the most important battles are fought—and won—together.
This inspiring and uplifting tale of pioneering, unsung heroines vividly transports the reader to wartime Hawaii, where one woman's call to duty leads her to find courage, strength and sisterhood. 
Available July 27:
Amazon | Barnes & Noble | Google Play | Kobo | Apple Books | Indiebound | Indigo | Audible | Goodreads 
Love Blooms by Jo McNally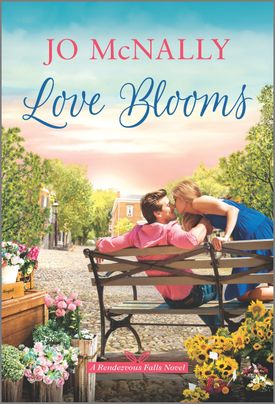 It's never too late for a second chance…

Tonight should be the best night of Lucy Higgins's life. Tomorrow she's finally marrying Owen Cooper. She's been waiting to start a life of wedded bliss, like the happy marriage her parents have. Except…she just learned her parents are divorcing and she's freaking out. Owen has been so distant lately, shutting her out. Suddenly this big wedding seems like a really bad idea. Packing up her car, Lucy bolts for Rendezvous Falls and finds work at a flower shop while she gets her life together. The last thing she expects is for Owen to show up, wanting her back.
Owen Cooper's carefully planned out life is ready to begin. He's home from the military to join the family business and marry the sweet girl who captured his heart…until Lucy runs out on him. That was not part of the plan. Armed with an article that promises to help him win her back, Owen heads to Rendezvous Falls. But from the moment he sees her again, she seems…different. Happier, more confident and at ease. Can he convince this new version of Lucy that he's become the man she deserves? He might need a little help from the local book club to accomplish this mission…
Available July 27:
Amazon | Barnes & Noble | Google Play | Kobo | Apple Books | Indiebound | Indigo | Goodreads 
The Forbidden by Heather Graham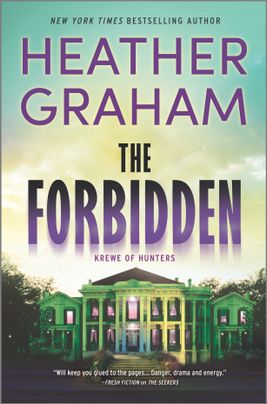 She is someone's darkest desire
Playing the victim of a vampire king on an island off New Orleans is actress Avalon Morgan's creepiest role to date. It's also scary good fun—until the victim of a real killer is discovered on set, laid out for all to see. With production shut down, Avalon can't stop thinking about the chilling crime scene, or Grayson Avery, the investigator working the case.
With a rising body count and zero leads, Gray can't help but be impressed by Avalon's amateur sleuthing, which takes her to the darkest corners of the internet, where killers confess their crimes. One such account is a dead ringer for the murders, but when the evidence vanishes, nobody believes Avalon—except for Gray. With no one they can trust, Avalon and Gray are determined to unbury the truth at any cost, but a return to the deadly island could be the last thing they do.
Available July 27:
Amazon | Barnes & Noble | Google Play | Kobo | Apple Books | Indiebound | Indigo | Goodreads 
The Women's March by Jennifer Chiaverini
New York Times bestselling author Jennifer Chiaverini returns with The Women's March, an enthralling historical novel of the woman's suffrage movement inspired by three courageous women who bravely risked their lives and liberty in the fight to win the vote.

Twenty-five-year-old Alice Paul returns to her native New Jersey after several years on the front lines of the suffrage movement in Great Britain. Weakened from imprisonment and hunger strikes, she is nevertheless determined to invigorate the stagnant suffrage movement in her homeland. Nine states have already granted women voting rights, but only a constitutional amendment will secure the vote for all.
To inspire support for the campaign, Alice organizes a magnificent procession down Pennsylvania Avenue in Washington, DC, the day before the inauguration of President-elect Woodrow Wilson, a firm antisuffragist.
Joining the march is thirty-nine-year-old New Yorker Maud Malone, librarian and advocate for women's and workers' rights. The daughter of Irish immigrants, Maud has acquired a reputation—and a criminal record—for interrupting politicians' speeches with pointed questions they'd rather ignore.
Civil rights activist and journalist Ida B. Wells-Barnett resolves that women of color must also be included in the march—and the proposed amendment. Born into slavery in Mississippi, Ida worries that white suffragists may exclude Black women if it serves their own interests.
On March 3, 1913, the glorious march commences, but negligent police allow vast crowds of belligerent men to block the parade route—jeering, shouting threats, assaulting the marchers—endangering not only the success of the demonstration but the women's very lives.
Inspired by actual events, The Women's March offers a fascinating account of a crucial but little-remembered moment in American history, a turning point in the struggle for women's rights. 
Available July 27:
Amazon | Barnes & Noble | Google Play | Kobo | Apple Books | Indiebound | Indigo | Audible | Goodreads 
Not a Happy Family by Shari Lapena
The new domestic suspense novel from the New York Times bestselling author of The Couple Next Door and Someone We Know who has sold more than 7 million copies of her books worldwide

In this family, everyone is keeping secrets—even the dead.
 
Brecken Hill in upstate New York is an expensive place to live. You have to be rich to have a house there, and Fred and Sheila Merton certainly are rich. But even all their money can't protect them when a killer comes to call. The Mertons are brutally murdered after a fraught Easter dinner with their three adult kids. Who, of course, are devastated.
 
Or are they? They each stand to inherit millions. They were never a happy family, thanks to their vindictive father and neglectful mother, but perhaps one of the siblings is more disturbed than anyone knew. Did someone snap after that dreadful evening? Or did another person appear later that night with the worst of intentions? That must be what happened. After all, if one of the family were capable of something as gruesome as this, you'd know.
 
Wouldn't you?
Available July 27:
Amazon | Barnes & Noble | Google Play | Kobo | Apple Books | Indiebound | Indigo | Audible | Goodreads 
Comment below: what books are you most excited to read this month?