We've been sharing all of our favorite summer reads with you since the season arrived. Now, it's time to get into the hot historical fiction books that have recently landed in our beach bags. From New York Times bestsellers to much-anticipated debuts, these all make for the perfect escape!
The Woman with the Blue Star by Pam Jenoff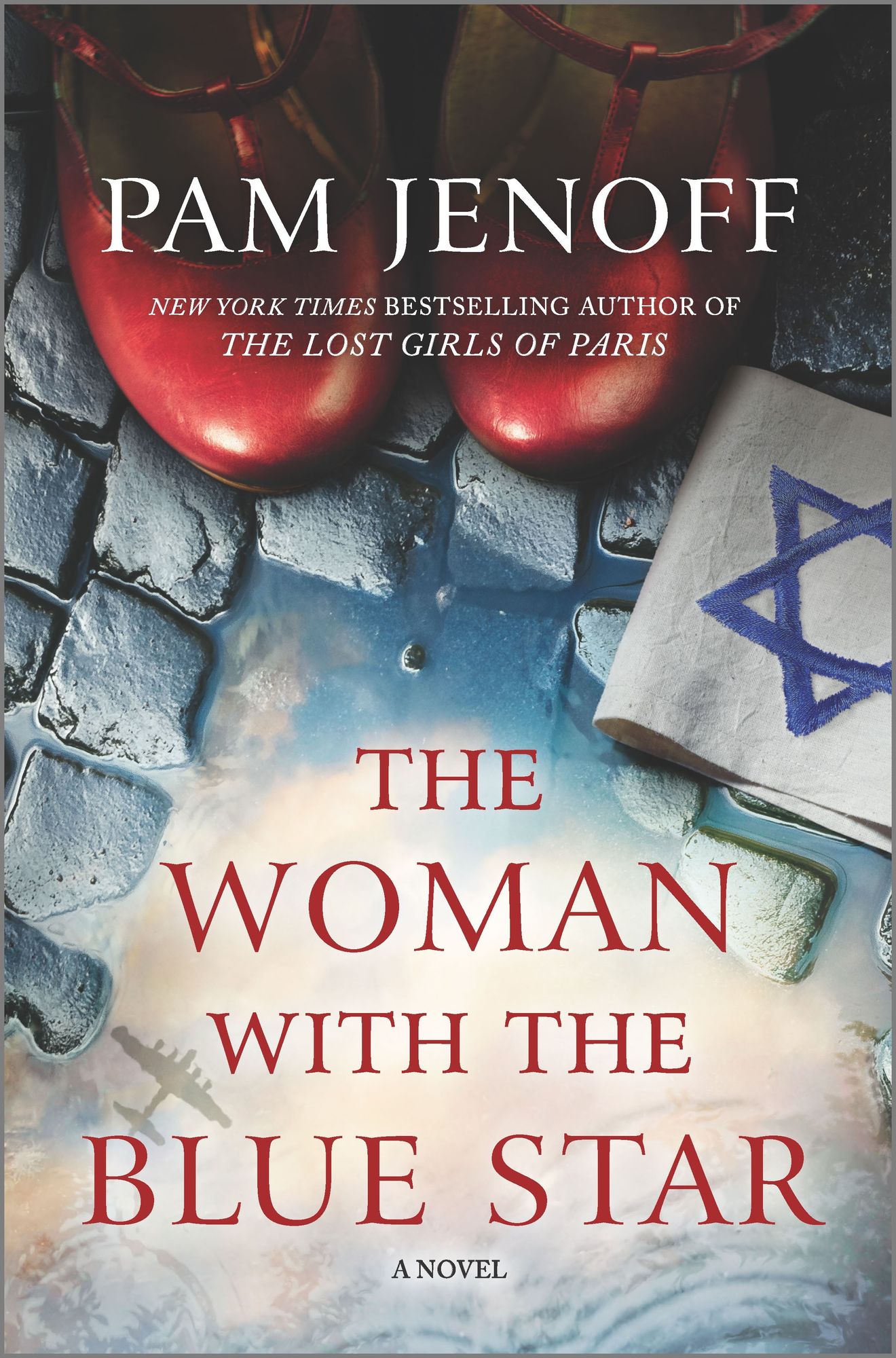 From the New York Times bestselling author of The Lost Girls of Paris comes arriveting tale of courage and unlikely friendship during World War II.
"This emotional novel is filled with twists, turns, and displays of bravery and love that you will never forget, culminating in an ending that manages to be both surprising and uplifting." —Lisa Scottoline, #1 New York Times bestselling author of Eternal
1942. Sadie Gault is eighteen and living with her parents in the Kraków Ghetto during World War II. When the Nazis liquidate the ghetto, Sadie and her pregnant mother are forced to seek refuge in the perilous tunnels beneath the city. One day Sadie looks up through a grate and sees a girl about her own age buying flowers.
Ella Stepanek is an affluent Polish girl living a life of relative ease with her stepmother, who has developed close alliances with the occupying Germans. While on an errand in the market, she catches a glimpse of something moving beneath a grate in the street. Upon closer inspection, she realizes it's a girl hiding.
Ella begins to aid Sadie and the two become close, but as the dangers of the war worsen, their lives are set on a collision course that will test them in the face of overwhelming odds. Inspired by incredible true stories, The Woman with the Blue Star is an unforgettable testament to the power of friendship and the extraordinary strength of the human will to survive.
Available at:
Amazon | Barnes & Noble | Google Play | Kobo | Apple Books | Indiebound | Indigo | Audible | Goodreads
The Last Bookshop in London by Madeline Martin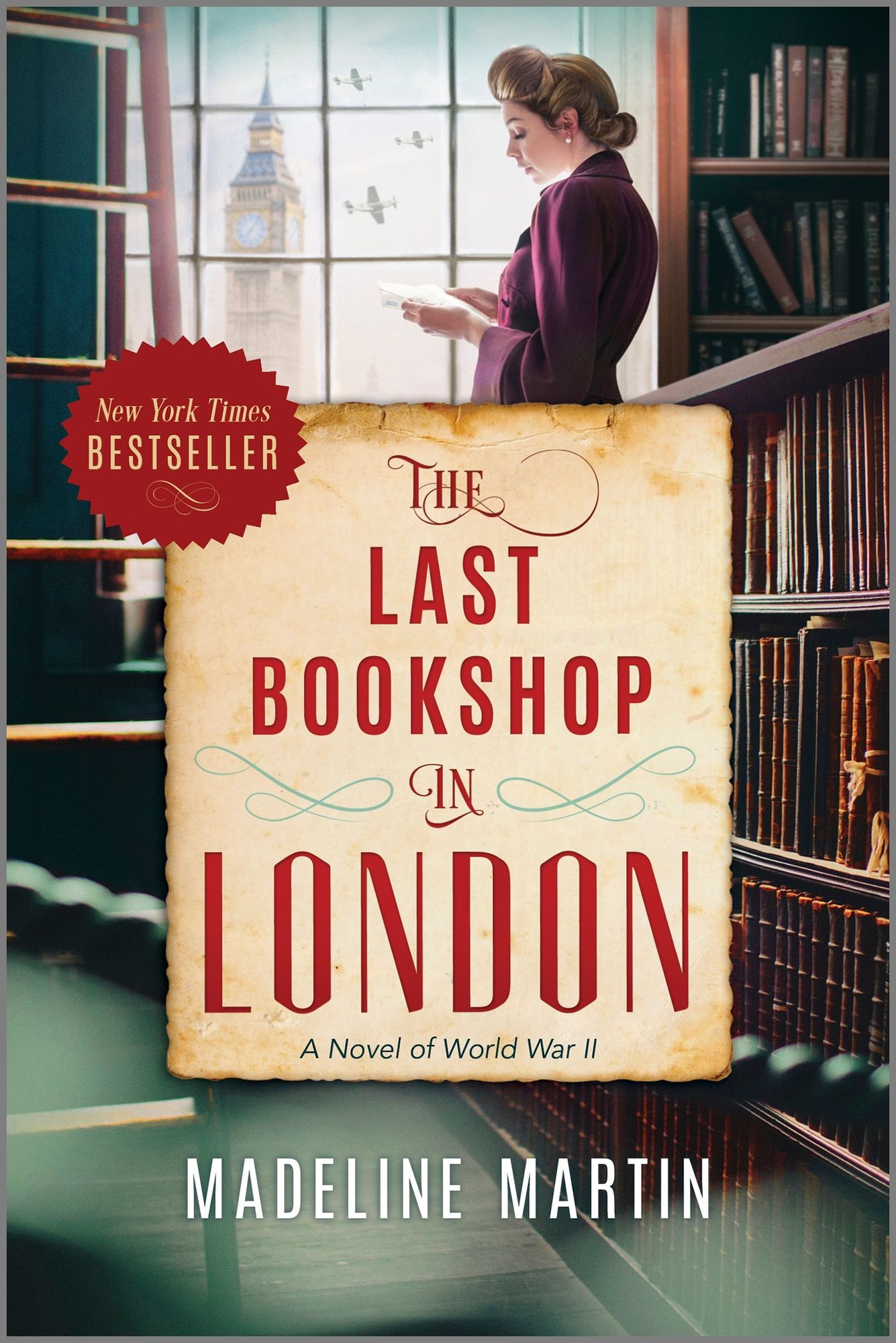 Inspired by the true World War II history of the few bookshops to survive the Blitz, The Last Bookshop in London is a timeless story of wartime loss, love and the enduring power of literature.
August 1939: London prepares for war as Hitler's forces sweep across Europe. Grace Bennett has always dreamed of moving to the city, but the bunkers and blackout curtains that she finds on her arrival were not what she expected. And she certainly never imagined she'd wind up working at Primrose Hill, a dusty old bookshop nestled in the heart of London.
Through blackouts and air raids as the Blitz intensifies, Grace discovers the power of storytelling to unite her community in ways she never dreamed—a force that triumphs over even the darkest nights of the war.
Available at:
Amazon | Barnes & Noble | Google Play | Kobo | Apple Books | Indiebound | Indigo | Audible | Goodreads
The Warsaw Orphan by Kelly Rimmer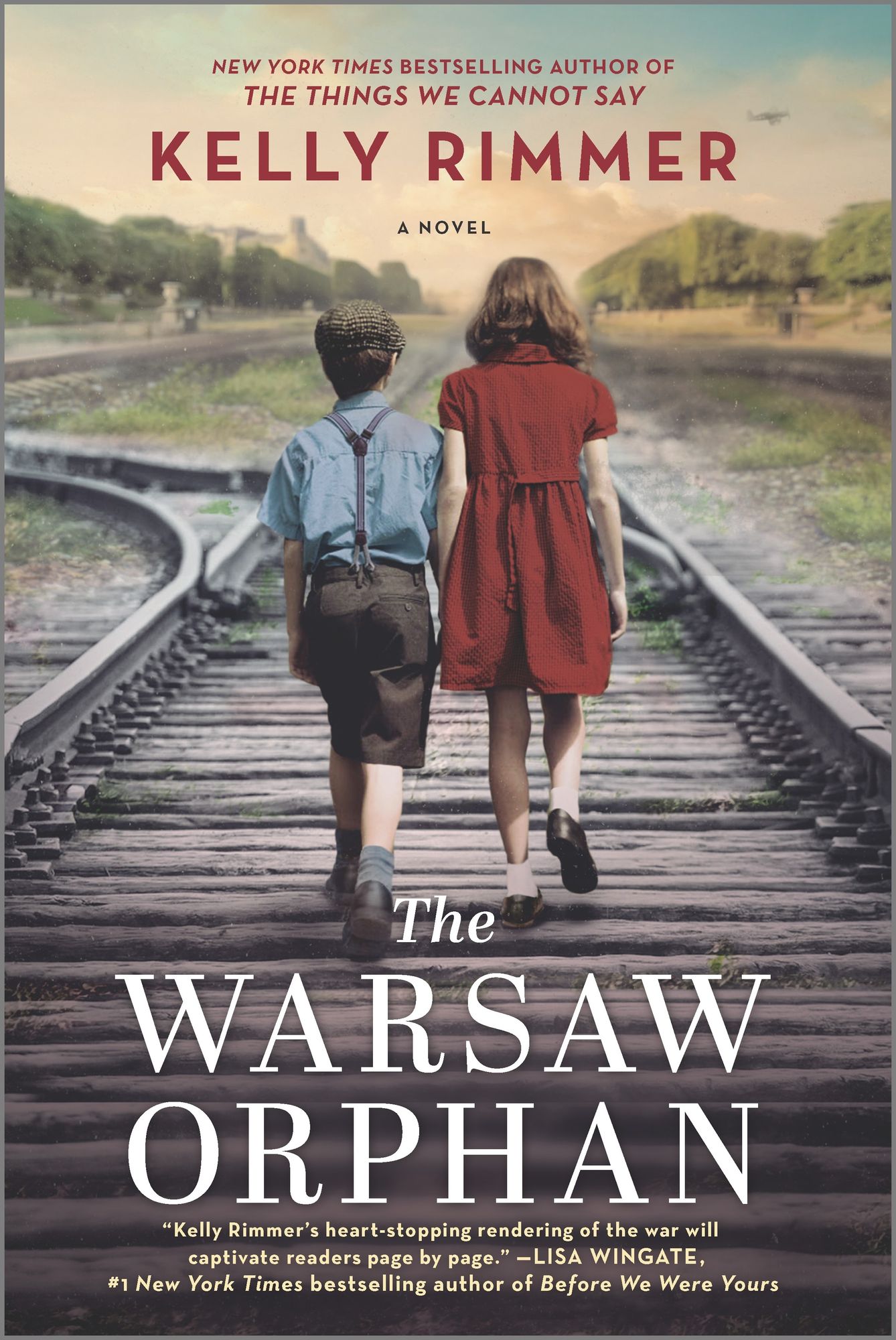 Inspired by the real-life heroine who saved thousands of Jewish children during WWII, The Warsaw Orphan is Kelly Rimmer's most anticipated novel since her bestselling sensation, The Things We Cannot Say.
In the spring of 1942, young Elzbieta Rabinek is aware of the swiftly growing discord just beyond the courtyard of her comfortable Warsaw home. She has no fondness for the Germans who patrol her streets and impose their curfews, but has never given much thought to what goes on behind the walls that contain her Jewish neighbors. She knows all too well about German brutality–and that it's the reason she must conceal her true identity. But in befriending Sara, a nurse who shares her apartment floor, Elzbieta makes a discovery that propels her into a dangerous world of deception and heroism.
Using Sara's credentials to smuggle children out of the ghetto brings Elzbieta face-to-face with the reality of the war behind its walls, and to the plight of the Gorka family, who must make the impossible decision to give up their newborn daughter or watch her starve. For Roman Gorka, this final injustice stirs him to rebellion with a zeal not even his newfound love for Elzbieta can suppress. But his recklessness brings unwanted attention to Sara's cause, unwittingly putting Elzbieta and her family in harm's way until one violent act threatens to destroy their chance at freedom forever.
Available at:
Amazon | Barnes & Noble | Google Play | Kobo | Apple Books | Indiebound | Indigo | Audible | Goodreads
Radar Girls by Sara Ackerman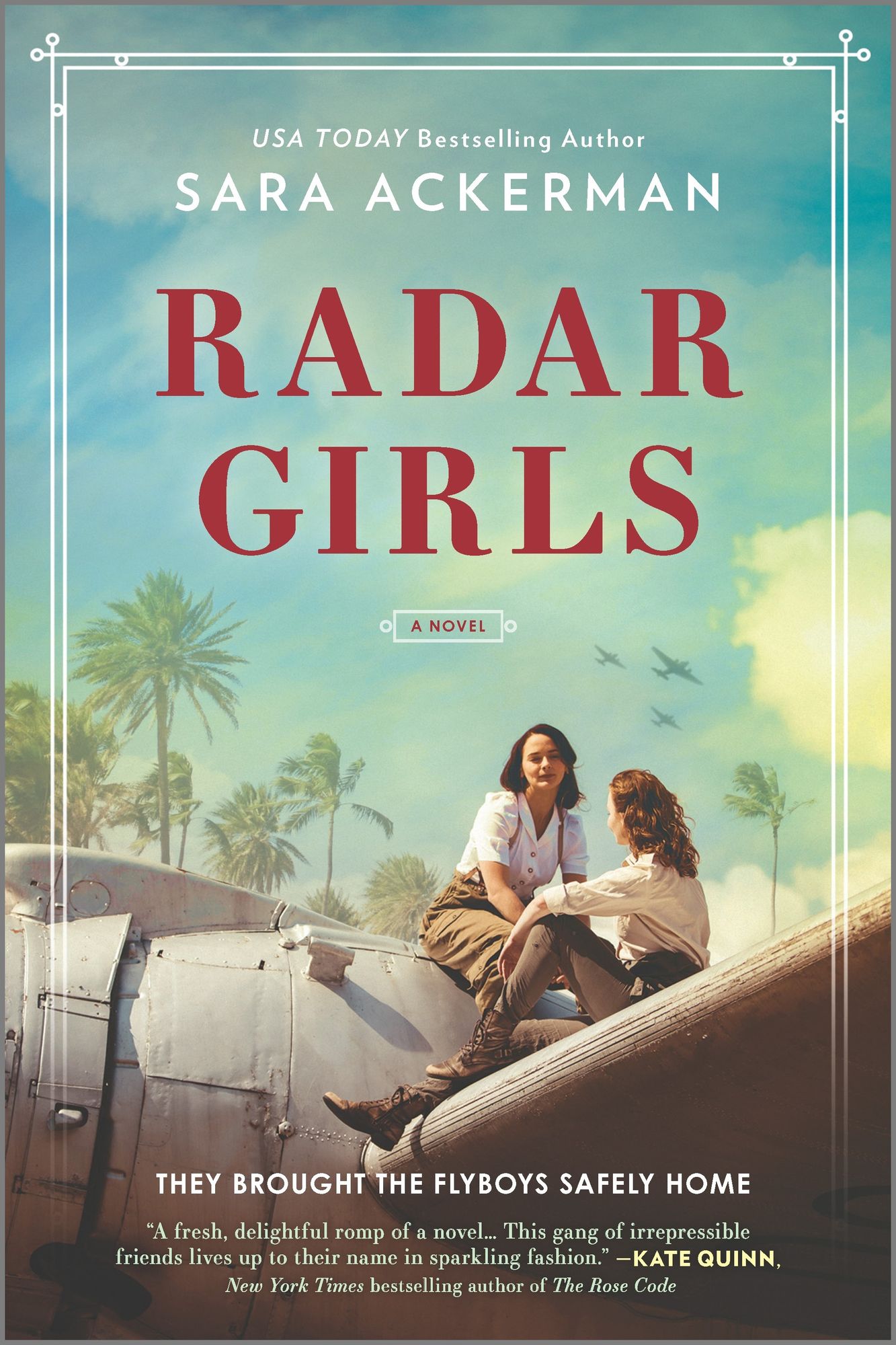 "A fresh, delightful romp of a novel… this gang of irrepressible friends lives up to their name in sparkling fashion."—Kate Quinn, New York Times bestselling author of The Rose Code
An extraordinary story inspired by the real Women's Air Raid Defense, where an unlikely recruit and her sisters-in-arms forge their place in WWII history.
Daisy Wilder prefers the company of horses to people, bare feet and salt water to high heels and society parties. Then, in the dizzying aftermath of the attack on Pearl Harbor, Daisy enlists in a top secret program, replacing male soldiers in a war zone for the first time. Under fear of imminent invasion, the WARDs guide pilots into blacked-out airstrips and track unidentified planes across Pacific skies.
But not everyone thinks the women are up to the job, and the new recruits must rise above their differences and work side by side despite the resistance and heartache they meet along the way. With America's future on the line, Daisy is determined to prove herself worthy. And with the man she's falling for out on the front lines, she cannot fail. From radar towers on remote mountaintops to flooded bomb shelters, she'll need her new team when the stakes are highest. Because the most important battles are fought—and won—together.
This inspiring and uplifting tale of pioneering, unsung heroines vividly transports the reader to wartime Hawaii, where one woman's call to duty leads her to find courage, strength and sisterhood.
Available at:
Amazon | Barnes & Noble | Google Play | Kobo | Apple Books | Indiebound | Indigo | Audible | Goodreads
The Bookseller's Secret by Michelle Gable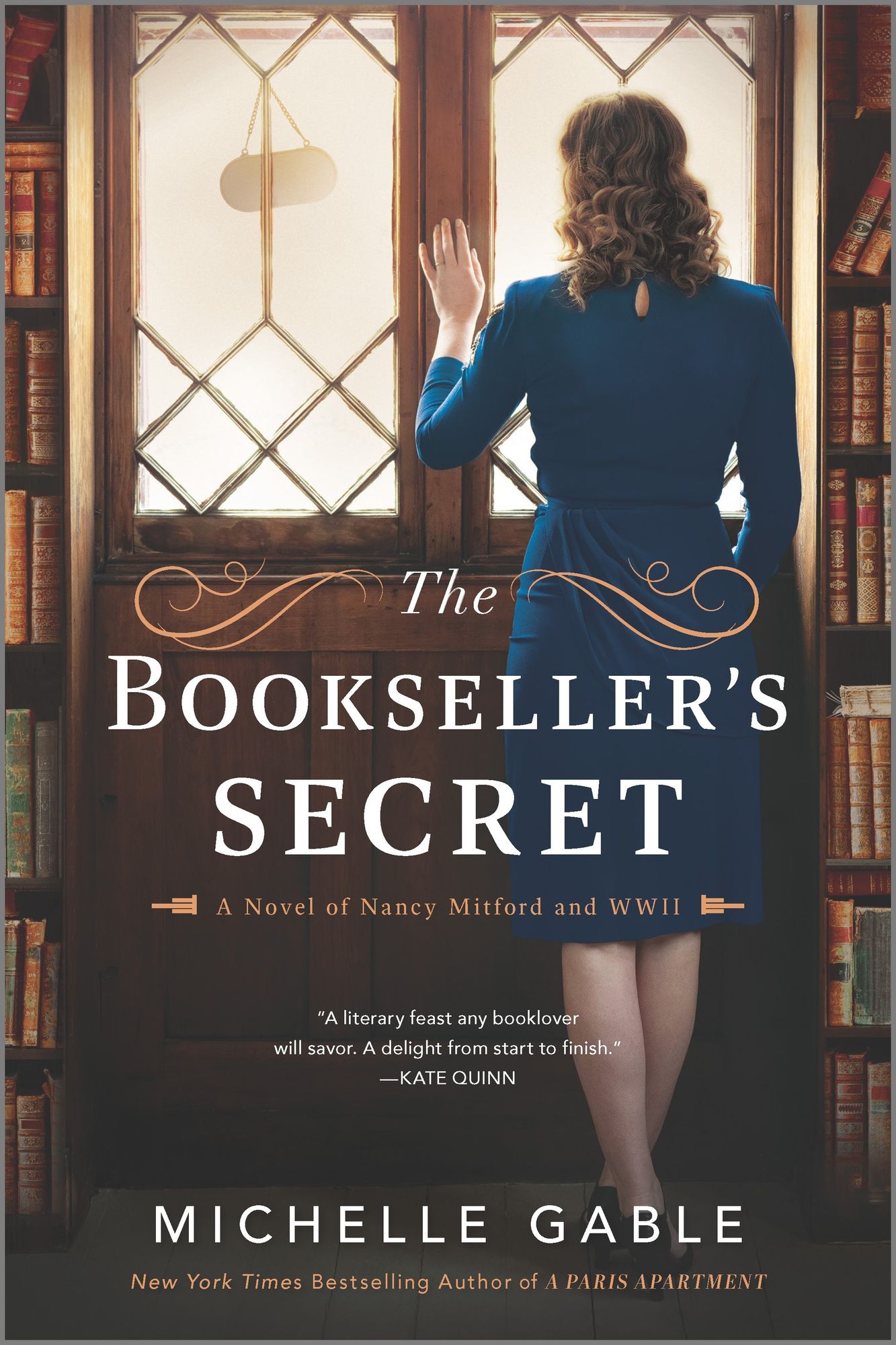 "The Bookseller's Secret is a delight from start to finish. Michelle Gable skillfully twines the narratives of two effervescent heroines, a modern-day author with writer's block and her literary icon Nancy Mitford who is struggling to pen a bestseller in the middle of the London Blitz. The result is a literary feast any booklover will savor!"—Kate Quinn, New York Times bestselling author of The Alice Network and The Rose Code
ARISTOCRAT, AUTHOR, BOOKSELLER, WWII SPY—A THRILLING NOVEL ABOUT REAL-LIFE LITERARY ICON NANCY MITFORD
In 1942, London, Nancy Mitford is worried about more than air raids and German spies. Still recovering from a devastating loss, the once sparkling Bright Young Thing is estranged from her husband, her allowance has been cut, and she's given up her writing career. On top of this, her five beautiful but infamous sisters continue making headlines with their controversial politics.
Eager for distraction and desperate for income, Nancy jumps at the chance to manage the Heywood Hill bookshop while the owner is away at war. Between the shop's brisk business and the literary salons she hosts for her eccentric friends, Nancy's life seems on the upswing. But when a mysterious French officer insists that she has a story to tell, Nancy must decide if picking up the pen again and revealing all is worth the price she might be forced to pay.
Eighty years later, Heywood Hill is abuzz with the hunt for a lost wartime manuscript written by Nancy Mitford. For one woman desperately in need of a change, the search will reveal not only a new side to Nancy, but an even more surprising link between the past and present…
Available at:
Amazon | Barnes & Noble | Google Play | Kobo | Apple Books | Indiebound | Indigo | Audible | Goodreads
The Flight Girls by Noelle Salazar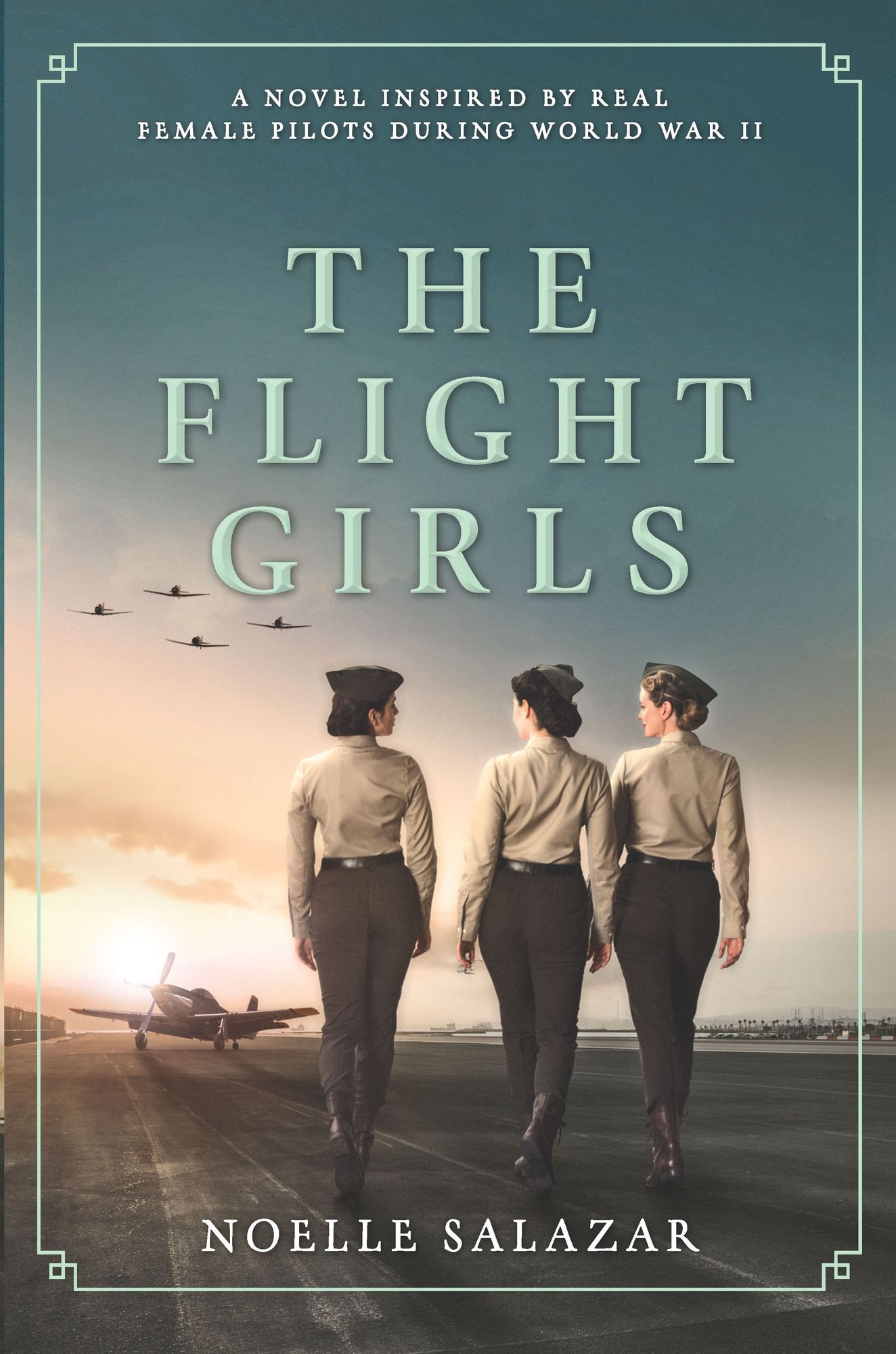 A USA TODAY BESTSELLER
Shining a light on a little-known piece of history The Flight Girls is a sweeping portrayal of women's fearlessness, love, and the power of friendship to make us soar.
1941. Audrey Coltrane has always wanted to fly. It's why she implored her father to teach her at the little airfield back home in Texas. It's why she signed up to train military pilots in Hawaii when the war in Europe began. And it's why she insists she is not interested in any dream-derailing romantic involvements, even with the disarming Lieutenant James Hart, who fast becomes a friend as treasured as the women she flies with. Then one fateful day, she gets caught in the air over Pearl Harbor just as the bombs begin to fall, and suddenly, nowhere feels safe.
To make everything she's lost count for something, Audrey joins the Women Airforce Service Pilots program. The bonds she forms with her fellow pilots reignite a spark of hope in the face war, and—when James goes missing in action—give Audrey the strength to cross the front lines and fight not only for her country, but for the love she holds so dear.
Available at:
Amazon | Barnes & Noble | Google Play | Kobo | Apple Books | Indiebound | Indigo | Audible | Goodreads
The Henna Artist by Alka Joshi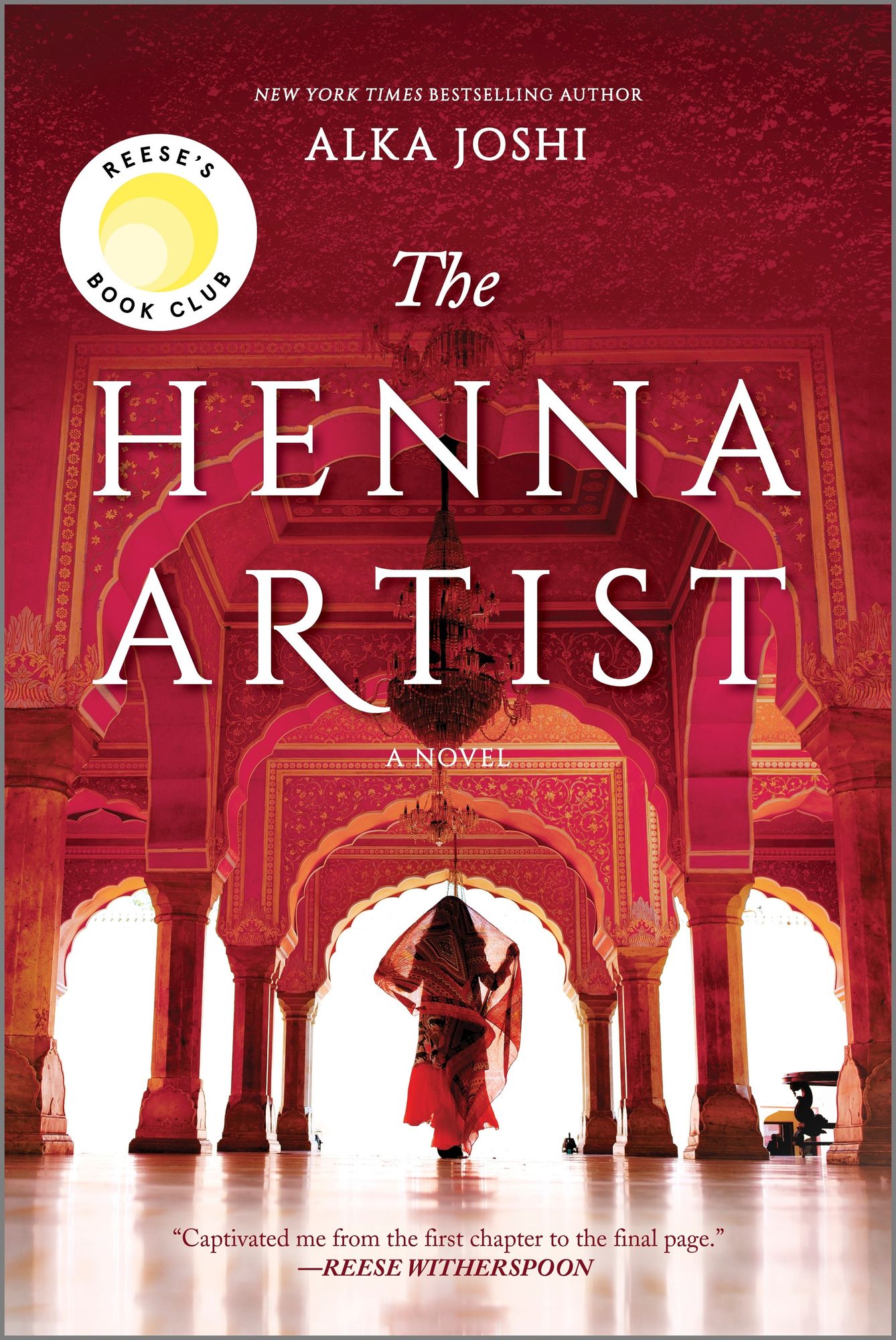 A NEW YORK TIMES BEST SELLER
A REESE WITHERSPOON x HELLO SUNSHINE BOOK CLUB PICK
Vivid and compelling in its portrait of one woman's struggle for fulfillment in a society pivoting between the traditional and the modern, The Henna Artist opens a door into a world that is at once lush and fascinating, stark and cruel.
Escaping from an abusive marriage, seventeen-year-old Lakshmi makes her way alone to the vibrant 1950s pink city of Jaipur. There she becomes the most highly requested henna artist—and confidante—to the wealthy women of the upper class. But trusted with the secrets of the wealthy, she can never reveal her own…
Known for her original designs and sage advice, Lakshmi must tread carefully to avoid the jealous gossips who could ruin her reputation and her livelihood. As she pursues her dream of an independent life, she is startled one day when she is confronted by her husband, who has tracked her down these many years later with a high-spirited young girl in tow—a sister Lakshmi never knew she had. Suddenly the caution that she has carefully cultivated as protection is threatened. Still she perseveres, applying her talents and lifting up those that surround her as she does.
Available at:
Amazon | Barnes & Noble | Google Play | Kobo | Apple Books | Indiebound | Indigo | Audible | Goodreads
The Girl from the Channel Islands by Jenny Lecoat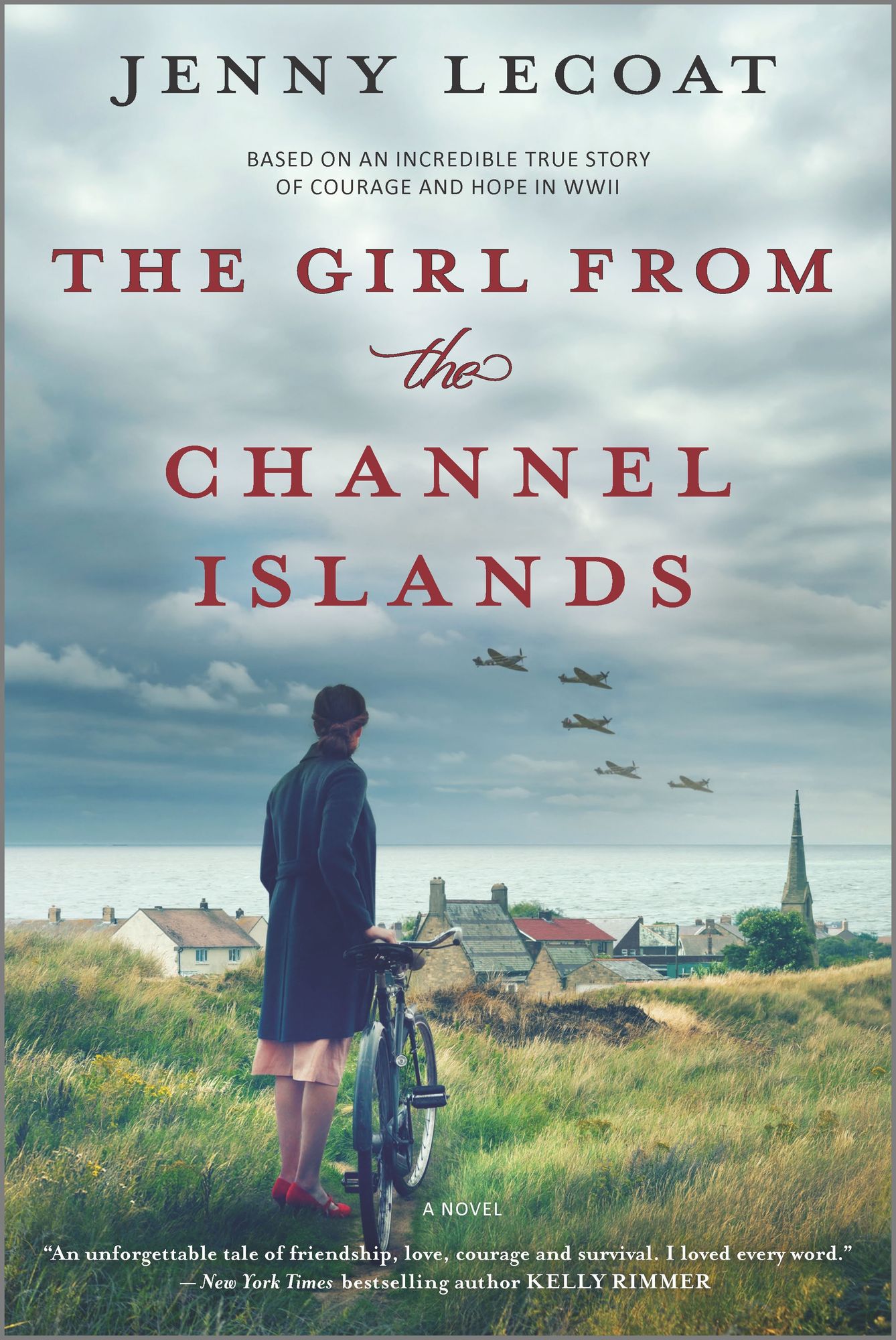 AN INSTANT NEW YORK TIMES BESTSELLER!
Inspired by true events, the riveting story of a young Jewish woman trapped on the occupied island of Jersey during World War II.
Summer 1940: Hedy Bercu fled Vienna two years ago. Now she watches the skies over Jersey for German planes, convinced that an invasion is imminent. When it finally comes, there is no counterattack from Allied forces—the Channel Islands are simply not worth defending. Most islanders and occupying forces settle into an uneasy coexistence, but for Hedy, the situation is perilously different. For Hedy is Jewish—a fact that could mean deportation, or worse.
With no means of escape, Hedy hides in plain sight, working as a translator for the Germans while silently working against them. She forges a tentative friendship with a sympathetic German officer who is likewise trapped by circumstance. But as the war intensifies, Hedy knows she is in greater danger each day. Soon, her survival will depend not just on her own courage but on the community she has come to cherish and a man who should be her enemy.
Vividly recreating little-known events, this is an unforgettable tale of resilience and bravery, and of the extraordinary power found in quiet acts of heroism and love.
Available at:
Amazon | Barnes & Noble | Google Play | Kobo | Apple Books | Indiebound | Indigo | Audible | Goodreads
Do you like historical fiction? Let us know in the comments below!