Whether you're returning to the office after working remotely or you're just getting back into the swing of things from summer vacations, we've got you covered. Make the most out of this fall by plugging into an audiobook!
Don't know where to start? Download one of these amazing audiobooks that we've fallen for recently. Killer suspense (pun intended), bestselling authors and immersive historical fiction are just a few of our recommendations.
Local Woman Missing by Mary Kubica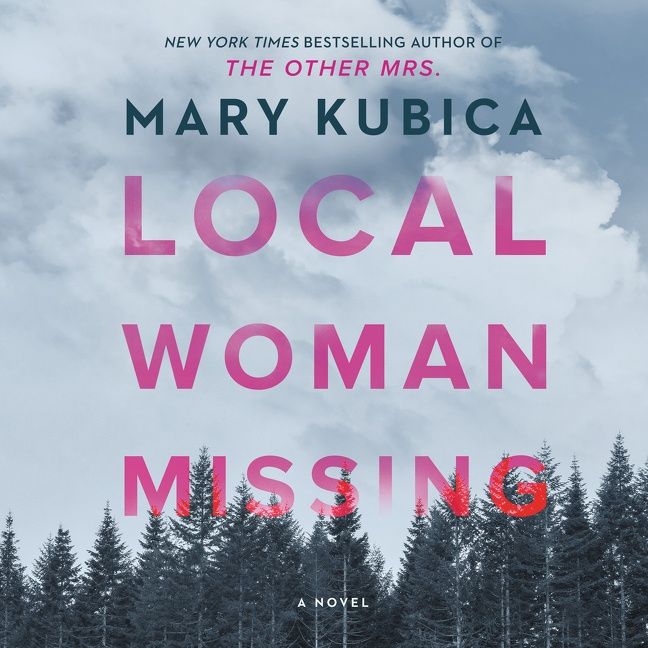 A New York Times Bestseller
"Dark and twisty, with white-knuckle tension and jaw-dropping surprises." —Riley Sager, New York Times bestselling author of Home Before Dark
In this smart and chilling thriller, master of suspense Mary Kubica takes domestic secrets to a whole new level, showing that some people will stop at nothing to keep the truth buried.
People don't just disappear without a trace…
Shelby Tebow is the first to go missing. Not long after, Meredith Dickey and her six-year-old daughter, Delilah, vanish just blocks away from where Shelby was last seen, striking fear into their once-peaceful community. Are these incidents connected? After an elusive search that yields more questions than answers, the case eventually goes cold.
Now, eleven years later, Delilah shockingly returns. Everyone wants to know what happened to her, but no one is prepared for what they'll find…
Available at:
Audible | Google Play | Kobo | Apple Books | LibroFM | Chirp
The Warsaw Orphan by Kelly Rimmer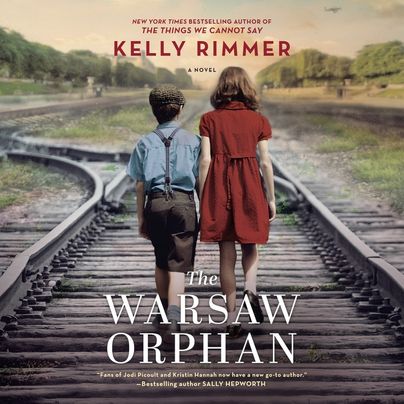 Instant New York Times bestseller!
Inspired by the real-life heroine who saved thousands of Jewish children during WWII, The Warsaw Orphan is Kelly Rimmer's most anticipated novel since her bestselling sensation, The Things We Cannot Say.
"Heart-stopping." – Lisa Wingate, #1 New York Times Bestselling Author
"A surefire hit." – Kristin Harmel, #1 New York Times Bestselling Author
In the spring of 1942, young Elzbieta Rabinek is aware of the swiftly growing discord just beyond the courtyard of her comfortable Warsaw home. She has no fondness for the Germans who patrol her streets and impose their curfews, but has never given much thought to what goes on behind the walls that contain her Jewish neighbors. She knows all too well about German brutality–and that it's the reason she must conceal her true identity. But in befriending Sara, a nurse who shares her apartment floor, Elzbieta makes a discovery that propels her into a dangerous world of deception and heroism.
Using Sara's credentials to smuggle children out of the ghetto brings Elzbieta face-to-face with the reality of the war behind its walls, and to the plight of the Gorka family, who must make the impossible decision to give up their newborn daughter or watch her starve. For Roman Gorka, this final injustice stirs him to rebellion with a zeal not even his newfound love for Elzbieta can suppress. But his recklessness brings unwanted attention to Sara's cause, unwittingly putting Elzbieta and her family in harm's way until one violent act threatens to destroy their chance at freedom forever.
From Nazi occupation to the threat of a communist regime, The Warsaw Orphan is the unforgettable story of Elzbieta and Roman's perilous attempt to reclaim the love and life they once knew.
Available at:
Audible | Google Play | Kobo | Apple Books | LibroFM | Chirp
The Lost Apothecary by Sarah Penner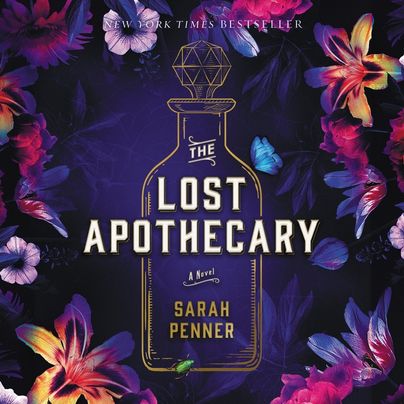 INSTANT NEW YORK TIMES BESTSELLER
Named Most Anticipated of 2021 by Newsweek, Good Housekeeping, Hello! magazine, Oprah.com, Bustle, Popsugar, Betches, Sweet July, and GoodReads!
"A bold, edgy, accomplished debut!" —Kate Quinn, New York Times bestselling author of The Alice Network
A forgotten history. A secret network of women. A legacy of poison and revenge. Welcome to The Lost Apothecary…
Hidden in the depths of eighteenth-century London, a secret apothecary shop caters to an unusual kind of clientele. Women across the city whisper of a mysterious figure named Nella who sells well-disguised poisons to use against the oppressive men in their lives. But the apothecary's fate is jeopardized when her newest patron, a precocious twelve-year-old, makes a fatal mistake, sparking a string of consequences that echo through the centuries.
Meanwhile in present-day London, aspiring historian Caroline Parcewell spends her tenth wedding anniversary alone, running from her own demons. When she stumbles upon a clue to the unsolved apothecary murders that haunted London two hundred years ago, her life collides with the apothecary's in a stunning twist of fate—and not everyone will survive.
With crackling suspense, unforgettable characters and searing insight, The Lost Apothecary is a subversive and intoxicating debut novel of secrets, vengeance and the remarkable ways women can save each other despite the barrier of time.
Available at:
Audible | Google Play | Kobo | Apple Books | LibroFM | Chirp
The Henna Artist by Alka Joshi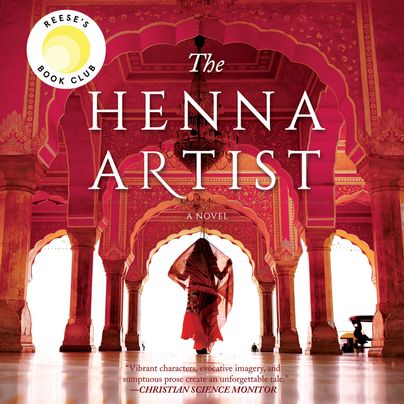 A NEW YORK TIMES BEST SELLER

A REESE WITHERSPOON x HELLO SUNSHINE BOOK CLUB PICK
Vivid and compelling in its portrait of one woman's struggle for fulfillment in a society pivoting between the traditional and the modern, The Henna Artist opens a door into a world that is at once lush and fascinating, stark and cruel.
Escaping from an abusive marriage, seventeen-year-old Lakshmi makes her way alone to the vibrant 1950s pink city of Jaipur. There she becomes the most highly requested henna artist—and confidante—to the wealthy women of the upper class. But trusted with the secrets of the wealthy, she can never reveal her own…
Known for her original designs and sage advice, Lakshmi must tread carefully to avoid the jealous gossips who could ruin her reputation and her livelihood. As she pursues her dream of an independent life, she is startled one day when she is confronted by her husband, who has tracked her down these many years later with a high-spirited young girl in tow—a sister Lakshmi never knew she had. Suddenly the caution that she has carefully cultivated as protection is threatened. Still she perseveres, applying her talents and lifting up those that surround her as she does.
Available at:
Audible | Google Play | Kobo | Apple Books | LibroFM | Chirp
The Secret Keeper of Jaipur by Alka Joshi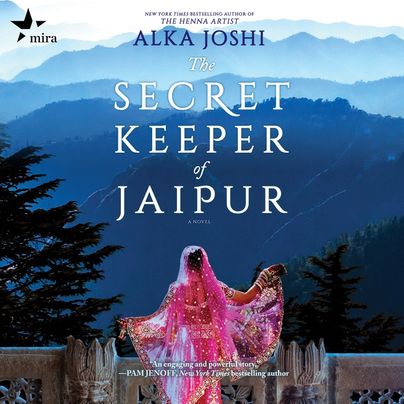 A NEW NOVEL BY THE AUTHOR OF THE HENNA ARTIST, A REESE'S BOOK CLUB PICK
"Captivated me from the first chapter to the last page." —Reese Witherspoon on The Henna Artist
In New York Times bestselling author Alka Joshi's intriguing new novel, henna artist Lakshmi arranges for her protégé, Malik, to intern at the Jaipur Palace in this tale rich in character, atmosphere, and lavish storytelling.
It's the spring of 1969, and Lakshmi, now married to Dr. Jay Kumar, directs the Healing Garden in Shimla. Malik has finished his private school education. At twenty, he has just met a young woman named Nimmi when he leaves to apprentice at the Facilities Office of the Jaipur Royal Palace. Their latest project: a state-of-the-art cinema.
Malik soon finds that not much has changed as he navigates the Pink City of his childhood. Power and money still move seamlessly among the wealthy class, and favors flow from Jaipur's Royal Palace, but only if certain secrets remain buried. When the cinema's balcony tragically collapses on opening night, blame is placed where it is convenient. But Malik suspects something far darker and sets out to uncover the truth. As a former street child, he always knew to keep his own counsel; it's a lesson that will serve him as he untangles a web of lies.
Available at:
Audible | Google Play | Kobo | Apple Books | LibroFM | Chirp
Never Saw Me Coming by Vera Kurian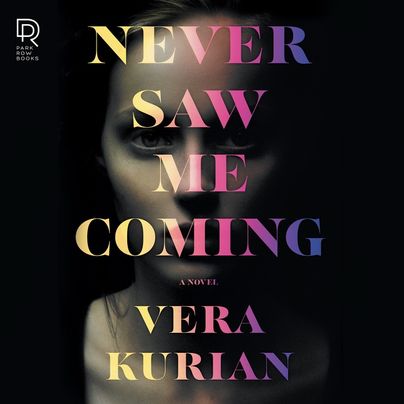 "Fresh, fast-paced and fiendishly clever! If you love watching true crime and wonder about the psychopaths among us, this is the book for you!"— Lisa Gardner, #1 New York Times bestselling author

YOU SHOULD NEVER TRUST A PSYCHOPATH.
BUT WHAT IF YOU HAD NO CHOICE?
It would be easy to underestimate Chloe Sevre… She's a freshman honor student, a legging-wearing hot girl next door, who also happens to be a psychopath. She spends her time on yogalates, frat parties and plotting to kill Will Bachman, a childhood friend who grievously wronged her.
Chloe is one of seven students at her DC-based college who are part of an unusual clinical study of psychopaths—students like herself who lack empathy and can't comprehend emotions like fear or guilt. The study, led by a renowned psychologist, requires them to wear smart watches that track their moods and movements.
When one of the students in the study is found murdered in the psychology building, a dangerous game of cat and mouse begins, and Chloe goes from hunter to prey. As she races to identify the killer and put her own plan for revenge into action, she'll be forced to decide if she can trust any of her fellow psychopaths—and everybody knows you should never trust a psychopath.
Never Saw Me Coming is a compulsive, voice-driven thriller by an exciting new talent in fiction that will keep you pinned to the page and rooting for a would-be killer.
Available for pre-order at:
Audible | Google Play | Kobo | Apple Books | LibroFM | Chirp
The Great Glorious Goddamn of It All by Josh Ritter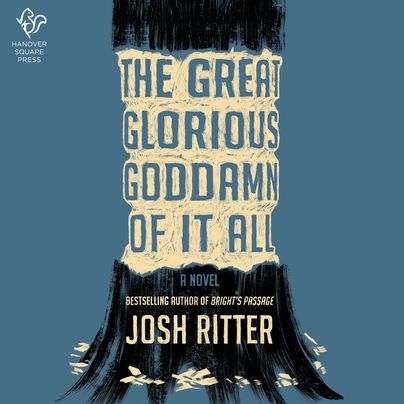 Performed by Josh Ritter and featuring an exclusive original song inspired by the book, a lyrical, sweeping novel about a young boy's coming-of-age during the last days of the lumberjacks.
In the tiny timber town of Cordelia, Idaho, everyone has heard tales of the Applegates. Local legend says their family line boasts some of the greatest lumberjacks to ever roam the American West, and from the moment young Weldon stepped foot in the deep Cordelia woods as a child, he dreamed of joining the rowdy ranks of his ancestors in their epic axe-swinging adventures. But at the beginning of the twentieth century, times are changing fast, and the jacks are dying out.
On his deathbed nearly a century later, Weldon Applegate recounts his life in all its glory, filled with tall tales writ large with murder, mayhem, avalanches and bootlegging. It's the story of dark pine forests brewing with ancient magic, and Weldon's struggle as a boy to keep his father's inherited timber claim, the Lost Lot, from the ravenous clutches of Linden Laughlin.
Braided with haunting saloon tunes and just the right dose of magic, The Great Glorious Goddamn of It All is a novel bursting with heart, humor and an utterly transporting adventure that is sure to sweep you away into the beauty of the tall snowy mountain timber.
Available for pre-order at:
Audible | Google Play | Kobo | Apple Books | LibroFM | Chirp 
The Perfect Day to Boss Up by Rick Ross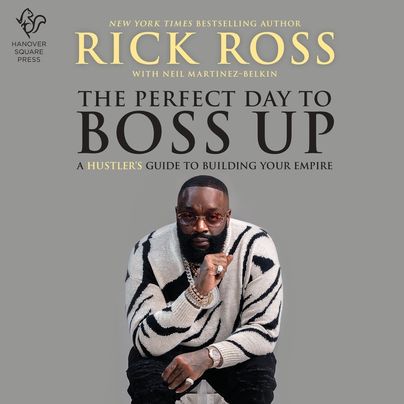 A captivating and inspiring guide to building an untouchable empire from mud to marble, no matter what obstacles stand in the way
Rick Ross is a hip-hop icon and a towering figure in the business world, but his path to success was not always easy. Despite adversity and setbacks, Ross held tight to his vision and never settled for anything less than greatness. Now, for the first time, he shares his secrets to success, offering his own life as a road map to readers looking to build their own empire. Along the way he reveals:
How to turn your ambition into action
Tips for managing and investing your money
Inside stories from his business and music ventures
Why failure is central to success
Secrets to handling stressful situations
How to build the perfect team
As Ross explains, "It doesn't matter what's going on. Even the most dire situation is just another opportunity to boss up." Intimate, insightful and brimming with no-nonsense advice, The Perfect Time to Boss Up is the ideal book for hustlers everywhere. 
Available for pre-order at:
Audible | Google Play | Kobo | Apple Books | LibroFM | Chirp 
Last Girl Ghosted by Lisa Unger
"Chilling… You won't be able to stop turning the pages!" —Shari Lapena, New York Times bestselling author of The Couple Next Door

Secrets, obsession and vengeance converge in this utterly original thriller about an online dating match turned deadly cat-and-mouse game
She met him through a dating app. An intriguing picture on a screen, a date at a downtown bar. What she thought might be just a quick hookup quickly became much more. She fell for him—hard. It happens sometimes, a powerful connection with a perfect stranger takes you by surprise. Could it be love?
But then, just as things were getting real, he stood her up. Then he disappeared—profiles deleted, phone disconnected. She was ghosted.
Maybe it was her fault. She shared too much, too fast. But isn't that always what women think—that they're the ones to blame? Soon she learns there were others. Girls who thought they were in love. Girls who later went missing. She had been looking for a connection, but now she's looking for answers. Chasing a digital trail into his dark past—and hers—she finds herself on a dangerous hunt. And she's not sure whether she's the predator—or the prey.
Available for pre-order at:
Audible | Google Play | Kobo | Apple Books | LibroFM
April in Spain by John Banville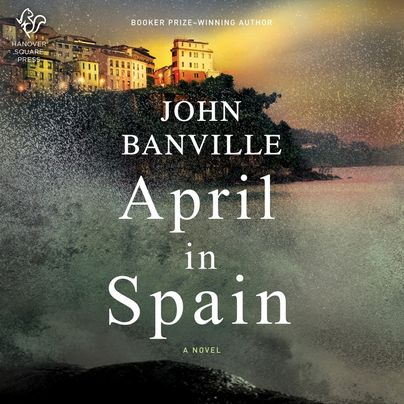 Booker Prize winner John Banville returns with a dark and evocative new mystery set on the Spanish coast
Don't disturb the dead…
On the idyllic coast of San Sebastian, Spain, Dublin pathologist Quirke is struggling to relax, despite the beaches, cafés and the company of his disarmingly lovely wife. When he glimpses a familiar face in the twilight at Las Acadas bar, it's hard at first to tell whether his imagination is just running away with him.
Because this young woman can't be April Latimer. She was murdered by her brother, years ago—the conclusion to an unspeakable scandal that shook one of Ireland's foremost political dynasties.
Unable to ignore his instincts, Quirke makes a call back home to Ireland and soon Detective St. John Strafford is dispatched to Spain. But he's not the only one en route. A relentless hit man is on the hunt for his latest prey, and the next victim might be Quirke himself.
Sumptous, propulsive and utterly transporting, April in Spain is the work of a master writer at the top of his game.
Available for pre-order at:
Audible | Google Play | Kobo | Apple Books | LibroFM
What audiobook are you looking forward to listening to? Let us know in the comments below!