Let's be honest, we know how hard it is to buy for Dad, so let us do the heavy lifting (yes, heavy, some of these are hard covers 😉 ) for you! Any of these ten books are sure to be a hit with Dad, no matter his interests. And if they're not his interest, let's be adventurous this holiday season and branch out! Start that 'New Year, New Me' mentality a little earlier this year.
The Perfect Day to Boss Up by Rick Ross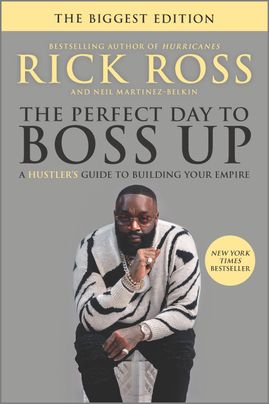 The Biggest Edition – Revised and Expanded with All New Chapters

A captivating and inspiring guide to building an untouchable empire from mud to marble, no matter what obstacles stand in the way
Rick Ross is a hip-hop icon and a towering figure in the business world, but his path to success was not always easy. Despite adversity and setbacks, Ross held tight to his vision and never settled for anything less than greatness. Now, for the first time, he shares his secrets to success, offering his own life as a road map to readers looking to build their own empire. Along the way he reveals:
How to turn your ambition into action
Tips for managing and investing your money
Inside stories from his business and music ventures
Why failure is central to success
Secrets to handling stressful situations
How to build the perfect team
As Ross explains, "It doesn't matter what's going on. Even the most dire situation is just another opportunity to boss up."Intimate, insightful and brimming with no-nonsense advice, The Perfect Time to Boss Up is the ideal book for hustlers everywhere.
Available in paperback at:
Amazon | Barnes & Noble | Google Play | Kobo | Apple Books | Indiebound | Indigo | Audible | Goodreads
Barkley by Timothy Bella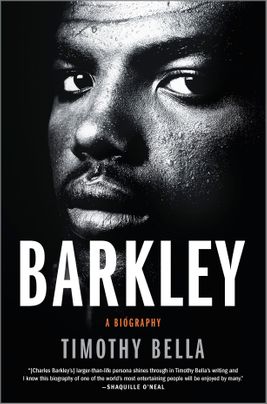 The definitive biography of Charles Barkley, exploring his early childhood, his storied NBA career, and his enduring legacy as a provocative voice in American pop culture
He's one of the most interesting American athletes in the past fifty years. Passionate, candid, iconoclastic, and gifted both on and off the court, Charles Barkley has made a lasting impact on not only the world of basketball but pop culture at large.
Yet few people know the real Charles. Raised by his mother and grandmother in Leeds, Alabama, he struggled in his early years to fit in until he found a sense of community and purpose in basketball. In the NBA he went toe-to-toe with the biggest legends in the game, from Magic to Michael to Hakeem to Shaq. But in the years since, he has become a bold agitator for social change, unafraid to grapple, often brashly, with even the thorniest of cultural issues facing our nation today.
Informed by over 370 original interviews and painstaking research, Timothy Bella's Barkley is the most comprehensive biography to date of one of the most talked-about icons in the world of sports.
Available November 1, 2022:
Amazon | Barnes & Noble | Google Play | Kobo | Apple Books | Indiebound | Indigo | Audible | Goodreads
Don't Cry For Me by Daniel Black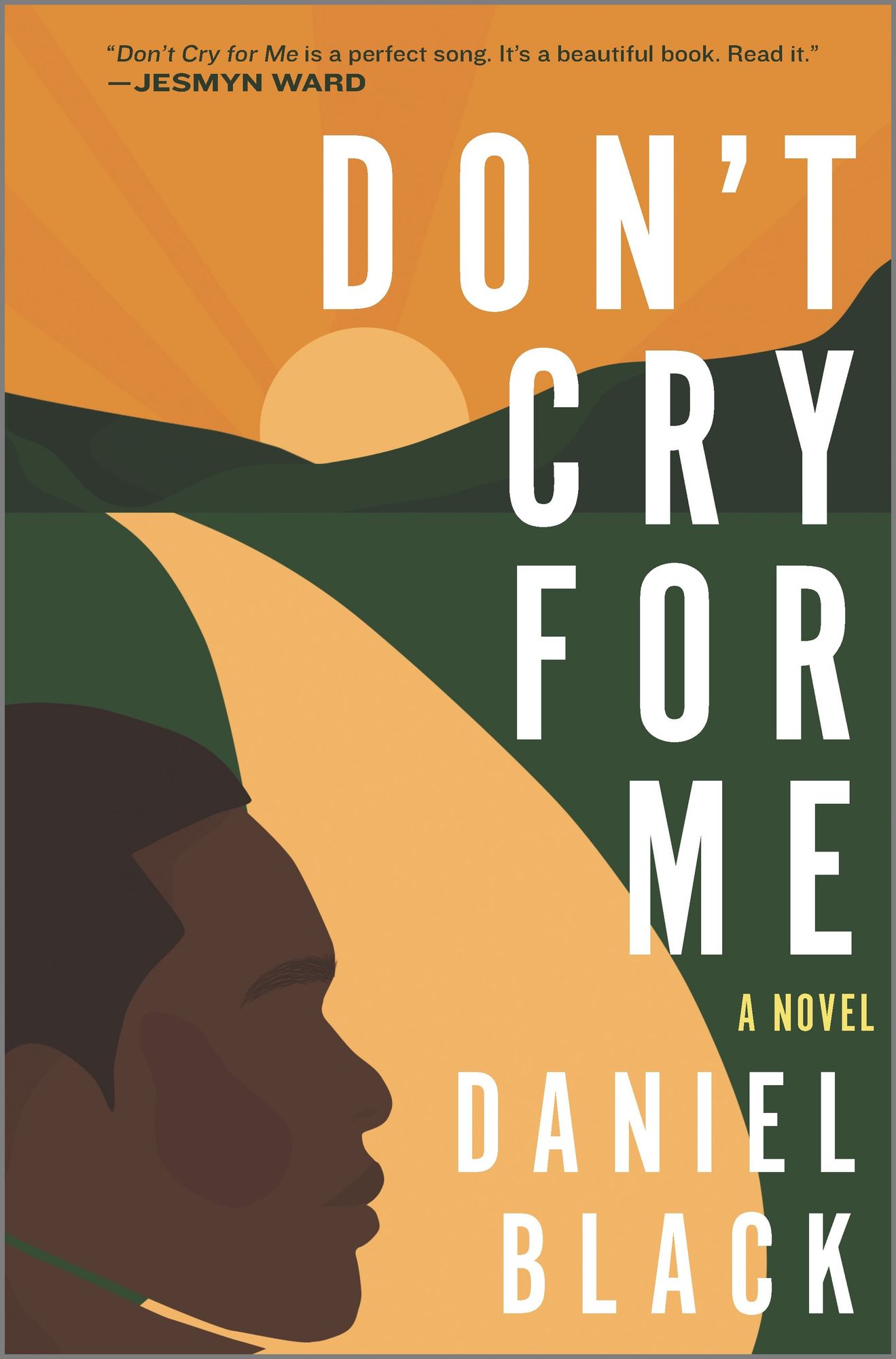 AN ESSENCE MAGAZINE MOST ANTICIPATED BOOK OF THE YEAR

"Don't Cry for Me is a perfect song."—Jesmyn Ward

A Black father makes amends with his gay son through letters written on his deathbed in this wise and penetrating novel of empathy and forgiveness, for fans of Ta-Nehisi Coates, Robert Jones Jr. and Alice Walker
As Jacob lies dying, he begins to write a letter to his only son, Isaac. They have not met or spoken in many years, and there are things that Isaac must know. Stories about his ancestral legacy in rural Arkansas that extend back to slavery. Secrets from Jacob's tumultuous relationship with Isaac's mother and the shame he carries from the dissolution of their family. Tragedies that informed Jacob's role as a father and his reaction to Isaac's being gay.
But most of all, Jacob must share with Isaac the unspoken truths that reside in his heart. He must give voice to the trauma that Isaac has inherited. And he must create a space for the two to find peace.
With piercing insight and profound empathy, acclaimed author Daniel Black illuminates the lived experiences of Black fathers and queer sons, offering an authentic and ultimately hopeful portrait of reckoning and reconciliation. Spare as it is sweeping, poetic as it is compulsively readable, Don't Cry for Me is a monumental novel about one family grappling with love's hard edges and the unexpected places where hope and healing take flight.
Available at:
Amazon | Barnes & Noble | Google Play | Kobo | Apple Books | Indiebound | Indigo | Audible | Goodreads
Alabama V. King by Dan Abrams, Fred D. Gray, David Fisher
The defense lawyer for Martin Luther King, Jr., Rosa Parks, the Selma marchers, and other civil rights heroes reveals the true story of the historic trial that made Dr. King a national hero.

Fred D. Gray was just twenty-four years old when he became the defense lawyer for Dr. Martin Luther King, Jr., a young minister who had become the face of the bus boycott that had rocked the city of in Montgomery, Alabama. In this incredible history, Gray takes us behind the scenes of that landmark case, including such unforgettable moments as:

*Martin Luther King's courageous response to a bomb threat on his own home
*Poignant, searing testimony that exposed the South's racist systems to an worldwide audience
*The conspiracy to destroy Gray's career and draft him into the Vietnam War
*The unforgettable moment when a Supreme Court ruling brought the courtroom to a halt

Alabama v. King captures a pivotal moment in the fight for equality, from the eyes of the lawyer who Dr. King called "the brilliant young leader who later became the chief counsel for the protest movement."
Available at:
Amazon | Barnes & Noble | Google Play | Kobo | Apple Books | Indiebound | Indigo | Audible | Goodreads
The Daughter of Auschwitz by Tova Friedman, Malcolm Brabant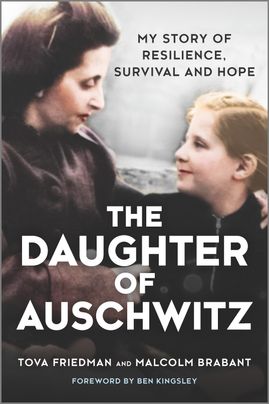 WITH A FOREWORD BY SIR BEN KINGSLEY
A powerful memoir by one of the youngest survivors of Auschwitz, Tova Friedman, following her childhood growing up during the Holocaust and surviving a string of near-death experiences in a Jewish ghetto, a Nazi labor camp, and Auschwitz.
"I am a survivor. That comes with a survivor's obligation to represent one and a half million Jewish children murdered by the Nazis. They cannot speak. So I must speak on their behalf."
Tova Friedman was one of the youngest people to emerge from Auschwitz. After surviving the liquidation of the Jewish ghetto in Central Poland where she lived as a toddler, Tova was four when she and her parents were sent to a Nazi labour camp, and almost six when she and her mother were forced into a packed cattle truck and sent to Auschwitz II, also known as the Birkenau extermination camp, while her father was transported to Dachau.
During six months of incarceration in Birkenau, Tova witnessed atrocities that she could never forget, and experienced numerous escapes from death. She is one of a handful of Jews to have entered a gas chamber and lived to tell the tale.
As Nazi killing squads roamed Birkenau before abandoning the camp in January 1945, Tova and her mother hid among corpses. After being liberated by the Russians they made their way back to their hometown in Poland. Eventually Tova's father tracked them down and the family was reunited.
In The Daughter of Auschwitz, Tova immortalizes what she saw, to keep the story of the Holocaust alive, at a time when it's in danger of fading from memory. She has used those memories that have shaped her life to honour the victims. Written with award-winning former war reporter Malcolm Brabant, this is an extremely important book. Brabant's meticulous research has helped Tova recall her experiences in searing detail. Together they have painstakingly recreated Tova's extraordinary story about the world's worst ever crime.
Available at:
Amazon | Barnes & Noble | Google Play | Kobo | Apple Books | Indiebound | Indigo | Audible | Goodreads
Black Market by Merl Code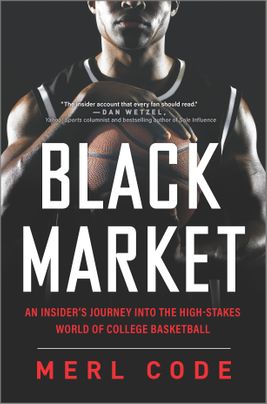 From a former college basketball player and Executive at Nike, a "riveting" (Sports Illustrated) insider's account into the business of college basketball exposes the corrupt and racist systems that exploit young athletes and offers a new way forward
For Merl Code, basketball was life.
In college he played point guard for Clemson before turning pro. Later, when he pivoted to marketing, he found himself thrust into a startling world of profit-driven college basketball programs. He realized that the NCAA's amateurism rules could be used to exploit young athletes, and athletes of color in particular.

Now, for the first time, Code will share his side of the explosive story of college basketball's dark reality—a system that begins with young talent in AAU programs and culminates at the highest levels of the NBA.

Propulsive, urgent, and eye-opening, Black Market exposes the truth to offer a more just way forward for both colleges and athletes.
Available at:
Amazon | Barnes & Noble | Google Play | Kobo | Apple Books | Indiebound | Indigo | Audible | Goodreads
No Escape by Nury Turkel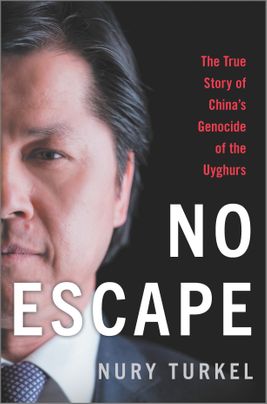 A powerful memoir by Nury Turkel that lays bare China's repression of the Uyghur people. Turkel is cofounder and board chair of the Uyghur Human Rights Project and a commissioner for the United States Commission on International Religious Freedom.
In recent years, the People's Republic of China has rounded up as many as three million Uyghurs, placing them in what it calls "reeducation camps," facilities most of the world identifies as concentration camps. There, the genocide and enslavement of the Uyghur people are ongoing. The tactics employed are reminiscent of the Cultural Revolution, but the results are far more insidious because of the technology used, most of it stolen from Silicon Valley. In the words of Turkel, "Communist China has created an open prison-like environment through the most intrusive surveillance state that the world has ever known while committing genocide and enslaving the Uyghurs on the world's watch."
As a human rights attorney and Uyghur activist who now serves on the US Commission on International Religious Freedom, Turkel tells his personal story to help explain the urgency and scope of the Uyghur crisis. Born in 1970 in a reeducation camp, he was lucky enough to survive and eventually make his way to the US, where he became the first Uyghur to receive an American law degree. Since then, he has worked as a prominent lawyer, activist, and spokesperson for his people and advocated strong policy responses from the liberal democracies to address atrocity crimes against his people.
The Uyghur crisis is turning into the greatest human rights crisis of the twenty-first century, a systematic cleansing of an entire race of people in the millions. Part Anne Frank and Hannah Arendt, No Escape shares Turkel's personal story while drawing back the curtain on the historically unprecedented and increasing threat from China.
Available at:
Amazon | Barnes & Noble | Google Play | Kobo | Apple Books | Indiebound | Indigo | Audible | Goodreads
Sometimes People Die by Simon Stephenson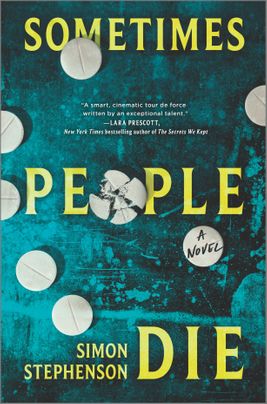 When too many patients die under his watch, a troubled young doctor suspects murder. But are his instincts to be trusted?
Returning to practice after a suspension for stealing opioids, a young doctor takes the only job he can find: a post as a physician at the struggling St. Luke's Hospital in east London. Amid the maelstrom of sick patients, overworked staff and underfunded wards, a more insidious secret soon declares itself: too many patients are dying. And a murderer may be lurking in plain sight.
Drawing on his experiences as a physician, Simon Stephenson takes readers into the dark heart of life as a hospitalist to ask the question: Who are the people we gift the power of life and death, and what does it do to them?
As beautifully written and witty as it is propulsive, Sometimes People Die is an unforgettable thriller that will haunt you long after you turn the last page.
Available at:
Amazon | Barnes & Noble | Google Play | Kobo | Apple Books | Indiebound | Indigo | Audible | Goodreads
Magic Season by Wade Rouse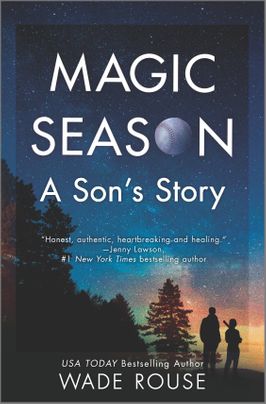 Bestselling author Wade Rouse finds solace with his dying father through their shared love of baseball in this poignant, illuminating memoir of family and forgiveness.
Before his success in public relations, his loving marriage and his storied writing career, Wade Rouse was simply Ted Rouse's son. A queer kid in a conservative Ozarks community, Wade struggled at a young age to garner his father's approval and find his voice. For his part, Ted was a hard-lined engineer, offering little emotional support or encouragement. But Wade and Ted had one thing in common: an undying love of the St. Louis Cardinals.
For decades, baseball offered Wade and his father a shared vocabulary—a way to stay in touch, to connect and to express their emotions. But when his father's health takes a turn for the worst, Wade returns to southwest Missouri to share one final season with his father. As the Cards race towards a dramatic pennant race, Wade and his father begin to open up in way they never thought possible. Together, inning by inning during their own magic season, they'll move towards forgiveness, reconciliation, and peace.
Heartfelt, hilarious and lovingly rendered, Magic Season is an unforgettable story of love, family and forgiveness against the backdrop of America's favorite pastime.
Available at:
Amazon | Barnes & Noble | Google Play | Kobo | Apple Books | Indiebound | Indigo | Audible | Goodreads
Humanity is Trying by Jason Gots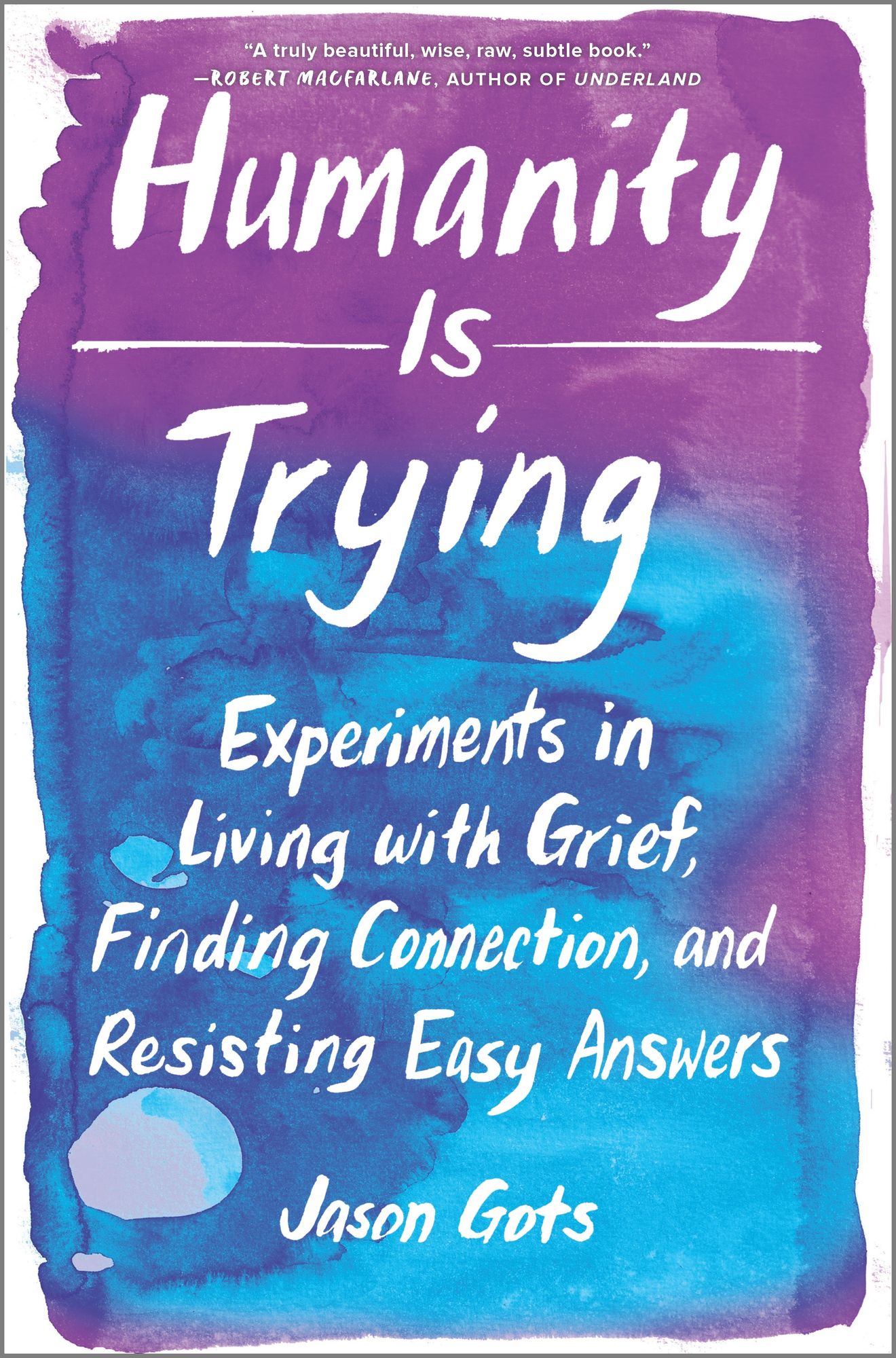 A truly beautiful, wise, raw, subtle book." —Robert MacFarlane, author of Underland
My sister and I are driving south toward Graceland in her beat-up red Saturn, both in need of refuge, both running from different things. Her bumper sticker reads "Humanity Is Trying." It's a triple entendre, she explains: Humanity is exhausting. Humanity is struggle. Humanity is doing the best it knows how.
Humanity Is Trying is several books in one. It's a memoir about the love and the loss of a sister and a best friend. It's the story of a series of escape attempts—cowardly, courageous, harmful, and hopeful—experiments in freedom from the stories that limit us. And it's a record of spiritual, intellectual, and emotional growth with the help of friends, psychedelics, art, and spiritual practice.
From Jason Gots, creator of the podcasts Think Again and Clever Creature, comes a philosophical love letter to the slow, messy work of building a life and living with your dreams in the face of reality.
Available at:
Amazon | Barnes & Noble | Google Play | Kobo | Apple Books | Indiebound | Indigo | Audible | Goodreads