Sometimes figuring out the perfect gift for Mom can be hard, especially during the holidays. So we will let you in on a secret, get her the gift of peace, adventure, and history without her having to leave her favorite chair. What more could someone ask for? Whether they love thrillers, historical fiction, compelling stories that pull at your heart – or all three, we have the list for you! These 9 books are sure to sweep her off her feet and transport her into another world leaving all her worries behind.
The Two Lives of Sara by Catherine Adel West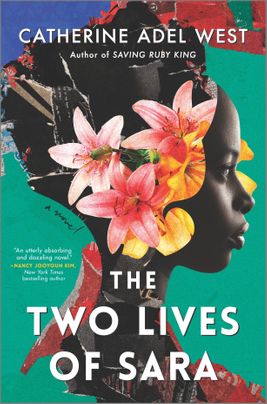 A young mother finds refuge and friendship at a boardinghouse in 1960s Memphis, Tennessee, where family encompasses more than just blood and hidden truths can bury you or set you free.
Sara King has nothing, save for her secrets and the baby in her belly, as she boards the bus to Memphis, hoping to outrun her past in Chicago. She is welcomed with open arms by Mama Sugar, a kindly matriarch and owner of the popular boardinghouse The Scarlet Poplar.
Like many cities in early 1960s America, Memphis is still segregated, but change is in the air. News spreads of the Freedom Riders. Across the country, people like Martin Luther King Jr. are leading the fight for equal rights. Black literature and music provide the stories and soundtrack for these turbulent and hopeful times, and Sara finds herself drawn in by conversations of education, politics and a brighter tomorrow with Jonas, a local schoolteacher. Romance blooms between them, but secrets from Mama Sugar's past threaten their newfound happiness with Sara and Jonas soon caught in the crosshairs, leading Sara to make decisions that will reshape the rest of their lives.
With a charismatic cast of characters, The Two Lives of Sara is an emotional and unforgettable story of hope, resilience, and unexpected love.
Available at:
Amazon | Barnes & Noble | Google Play | Kobo | Apple Books | Indiebound | Indigo | Goodreads
The Personal Assistant by Kimberly Belle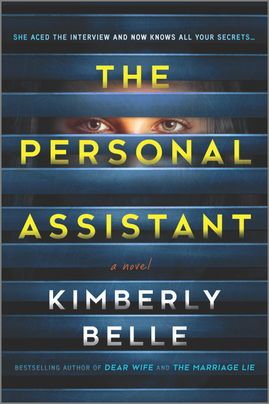 USA TODAY bestselling author Kimberly Belle returns with a deeply addictive thriller exploring the dark side of the digital world when a mommy-blogger's assistant goes missing.
When Alex first began posting unscripted family moments and motivational messages online, she had no intention of becoming an influencer. Overnight it seemed she'd amassed a huge following, and her hobby became a full-time job—one that was impossible to manage without her sharp-as-a-tack personal assistant, AC.
But all the good-will of her followers turns toxic when one controversial post goes viral in the worst possible way. Alex reaches out to AC for damage control, but her assistant has gone silent. This young woman Alex trusted with all her secrets, who had access to her personal information and front row seats to the pressure points in her marriage and family life, is now missing and the police are looking to Alex and her husband for answers. As Alex digs into AC's identity – and a woman is found murdered – she'll find the greatest threat isn't online, but in her own living room.
Written in alternating perspectives between Alex, her husband, and the mysterious AC, this juicy cat and mouse story will keep you guessing till the very end.
Available November 29, 2022:
Amazon | Barnes & Noble | Google Play | Kobo | Apple Books | Indiebound | Indigo | Goodreads
Daughters of the New Year by E.M. Tran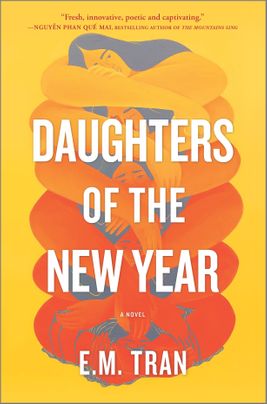 A captivating debut novel that moves backwards in time to trace five generations of Vietnamese mothers and daughters, drawing on Vietnamese zodiac astrology to chart the fateful events of their lives
What does the future hold for those born in the years of the Dragon, Tiger, and Goat?
In present day New Orleans, Xuan Trung, former beauty queen turned refugee after the Fall of Saigon, is obsessed with divining her daughters' fates through their Vietnamese zodiac signs. But Trac, Nhi and Trieu diverge completely from their immigrant parents' expectations. Successful lawyer Trac hides her sexuality from her family; Nhi competes as the only woman of color on a Bachelor-esque reality TV show; and Trieu, a budding writer, is determined to learn more about her familial and cultural past.
As the three sisters begin to encounter strange glimpses of long-buried secrets from the ancestors they never knew, the story of the Trung women unfurls to reveal the dramatic events that brought them to America. Moving backwards in time, E.M. Tran takes us into the high school classrooms of New Orleans, to Saigon beauty pageants, to twentieth century rubber plantations, traversing a century as the Trungs are both estranged and united by the ghosts of their tumultuous history.
A "haunted story of resilience and survival" (Meng Jin, Little Gods), Daughters of the New Year is an addictive, high-wire act of storytelling that illuminates an entire lineage of extraordinary women fighting to reclaim the power they've been stripped of for centuries.
Available at:
Amazon | Barnes & Noble | Google Play | Kobo | Apple Books | Indiebound | Audible | Indigo | Goodreads
Forever Boy by Kate Swenson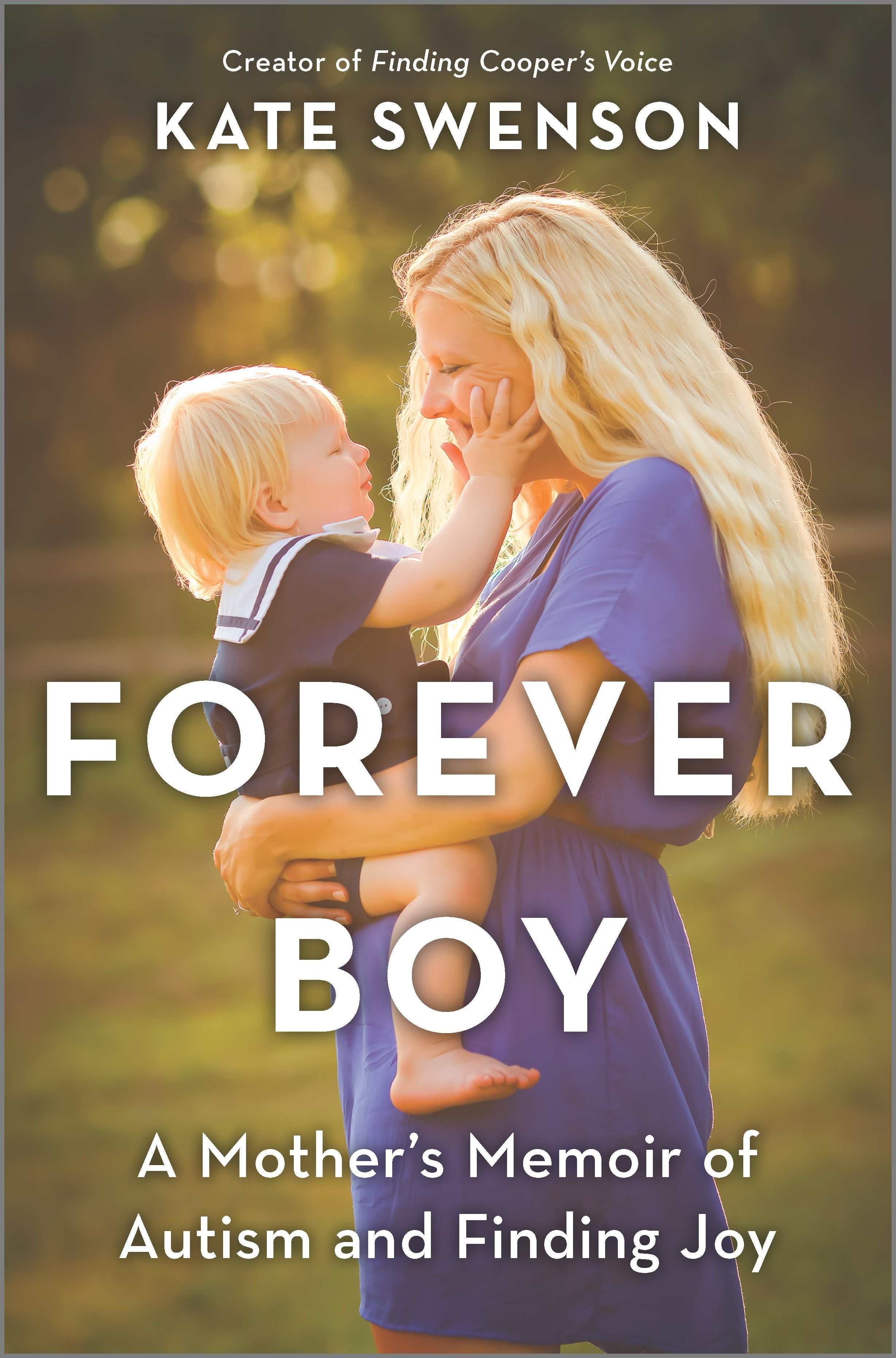 With her popular blog, Finding Cooper's Voice, Kate Swenson has provided hope and comfort for hundreds of thousands of parents of children with Autism. Now, Kate shares her inspiring story in this powerful memoir about motherhood and unconditional love
When Kate Swenson's son Cooper was diagnosed with severe, nonverbal autism, her world stopped. She had always dreamed of having the perfect family life. She hadn't signed up for life as a mother raising a child with a disability.
At first, Kate experienced the grief of broken dreams. Then she felt the frustration and exhaustion of having to fight for your child in a world that is stacked against them. But through hard work, resilience and personal growth, she would come to learn that Cooper wasn't the one who needed to change. She was. And it was this transformation that led Kate to acceptance—and ultimately joy. In Forever Boy, Kate shares her inspiring journey with honesty and compassion, offering solace and hope to others on this path and illuminating the strength and perseverance of mothers.
Available at:
Amazon | Barnes & Noble | Google Play | Kobo | Apple Books | Indiebound | Indigo | Audible | Goodreads
Good Husbands by Cate Ray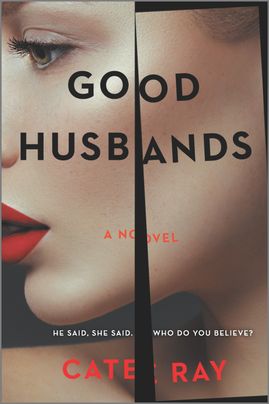 Three wives, one letter, and an explosive secret that will change everything.
He said, she said. Who do you believe?
Jessica, Stephanie and Priyanka are complete strangers, but they have one thing in common: they've each received a letter accusing their husbands of committing a sexual assault more than two decades prior. Is the accusation true or is there more to the story? It was a secret that remained buried for years.
With their worlds suddenly turned upside down, they don't know who to trust—a complete stranger or the men they love and built their lives with. The three women come together to embark on a hunt for the truth, but they are hardly prepared for what they will discover. Who is the victim, and will justice ultimately be served?
Available at:
Amazon | Barnes & Noble | Google Play | Kobo | Apple Books | Indiebound | Indigo| Audible | Goodreads
Angels of the Resistance by Noelle Salazar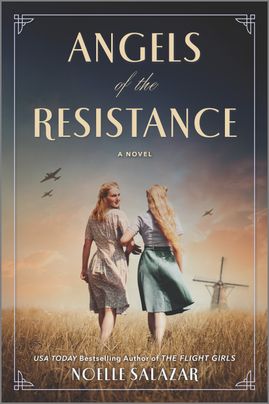 From the bestselling author of The Flight Girls comes another World War II story inspired by true events, about courageous women who risked everything for country, for family, and for each other.
Netherlands, 1940
As bombs fall across Europe, fourteen-year-old Lien Vinke fears that the reality of war is inescapable. Though she lives a quiet life with her mother and older sister, Elif, in their small town of Haarlem, they are no strangers to heartache, having recently suffered an immeasurable loss. And when the Nazis invade the Netherlands, joining the Dutch resistance with Elif offers just the atonement Lien craves.
Trained to shoot by their late father, the sisters are deadly wolves in sheep's clothing. They soon find themselves entrenched in the underground movement, forging friendships with the other young recruits, and Lien even discovers a kindred spirit in a boy named Charlie. But in wartime, emotional attachments are a liability she can't afford, especially when a deeply personal mission jeopardizes everything she holds dear—her friendships, her family, and her one shot at redemption.
Available November 29, 2022:
Amazon | Barnes & Noble | Google Play | Kobo | Apple Books | Indiebound | Indigo | Audible | Goodreads
The German Wife by Kelly Rimmer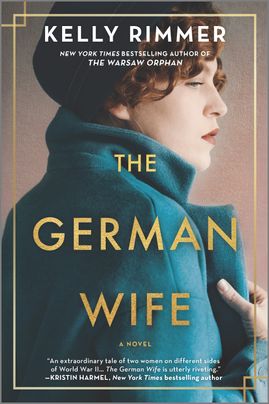 "Skillfully researched and powerfully written, The German Wife will capture you from the first page." —Madeline Martin, New York Times bestselling author of The Last Bookshop in London
The New York Times bestselling author of The Warsaw Orphan returns with a gripping novel inspired by the true story of Operation Paperclip: a controversial secret US intelligence program that employed former Nazis after WWII.
Berlin, 1930—When a wave of change sweeps a radical political party to power, Sofie von Meyer Rhodes's academic husband benefits from the ambitions of its newly elected chancellor. Although Sofie and Jürgen do not share the social views growing popular in Hitler's Germany, Jürgen's position with its burgeoning rocket program changes their diminishing fortunes for the better. But as Sofie watches helplessly, her beloved Berlin begins to transform, forcing her to consider what they must sacrifice morally for their young family's security, and what the price for their neutrality will be.
Twenty years later, Jürgen is one of the many German scientists offered pardons for their part in the war, and taken to America to work for its fledgling space program. For Sofie, this is the chance to exorcise the ghosts that have followed her across the ocean, and make a fresh start in her adopted country. But her neighbors aren't as welcoming or as understanding as she had hoped. When scandalous rumors about the Rhodes family's affiliation with Hitler's regime spreads, idle gossip turns to bitter rage, and the act of violence that results will tear apart Sofie's community and her family before the truth is finally revealed.
"An unforgettable novel that explores important questions highly relevant to the world today." —Christine Wells, author of Sisters of the Resistance
Available at:
Amazon | Barnes & Noble | Google Play | Kobo | Apple Books | Indiebound | Indigo | Audible | Goodreads
The Librarian Spy by Madeline Martin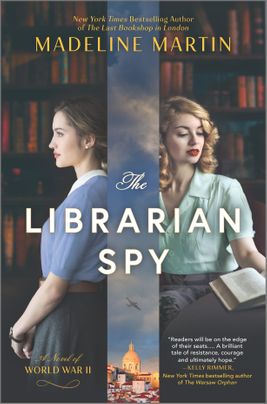 From the New York Times bestselling author of The Last Bookshop in London comes a moving new novel inspired by the true history of America's library spies of World War II.
Ava thought her job as a librarian at the Library of Congress would mean a quiet, routine existence. But an unexpected offer from the US military has brought her to Lisbon with a new mission: posing as a librarian while working undercover as a spy gathering intelligence.
Meanwhile, in occupied France, Elaine has begun an apprenticeship at a printing press run by members of the Resistance. It's a job usually reserved for men, but in the war, those rules have been forgotten. Yet she knows that the Nazis are searching for the press and its printer in order to silence them.
As the battle in Europe rages, Ava and Elaine find themselves connecting through coded messages and discovering hope in the face of war.
Available at:
Amazon | Barnes & Noble | Google Play | Kobo | Apple Books | Indiebound | Indigo | Audible | Goodreads
The Secret Keeper of Jaipur by Alka Joshi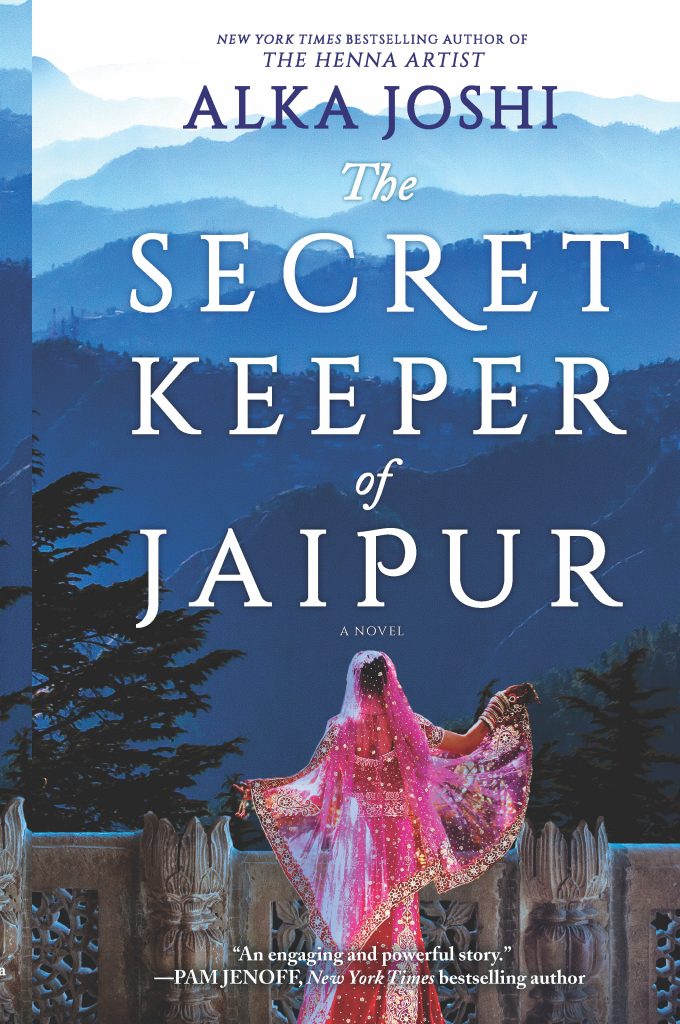 THE AUTHOR OF THE HENNA ARTIST, A REESE'S BOOK CLUB PICK
Good Morning America's "27 Books for June"

PopSugar's Best Summer Reads of 2021
"Captivated me from the first chapter to the last page." —Reese Witherspoon on The Henna Artist
In New York Times bestselling author Alka Joshi's intriguing new novel, henna artist Lakshmi arranges for her protégé, Malik, to intern at the Jaipur Palace in this tale rich in character, atmosphere, and lavish storytelling.
It's the spring of 1969, and Lakshmi, now married to Dr. Jay Kumar, directs the Healing Garden in Shimla. Malik has finished his private school education. At twenty, he has just met a young woman named Nimmi when he leaves to apprentice at the Facilities Office of the Jaipur Royal Palace. Their latest project: a state-of-the-art cinema.
Malik soon finds that not much has changed as he navigates the Pink City of his childhood. Power and money still move seamlessly among the wealthy class, and favors flow from Jaipur's Royal Palace, but only if certain secrets remain buried. When the cinema's balcony tragically collapses on opening night, blame is placed where it is convenient. But Malik suspects something far darker and sets out to uncover the truth. As a former street child, he always knew to keep his own counsel; it's a lesson that will serve him as he untangles a web of lies.
Available at:
Amazon | Barnes & Noble | Google Play | Kobo | Apple Books | Indiebound | Indigo | Audible | Goodreads
The Thread Collectors by Shaunna J. Edwards, Alyson Richman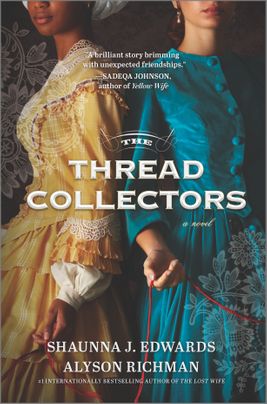 1863: In a small Creole cottage in New Orleans, an ingenious young Black woman named Stella embroiders intricate maps on repurposed cloth to help enslaved men flee and join the Union Army. Bound to a man who would kill her if he knew of her clandestine activities, Stella has to hide not only her efforts but her love for William, a Black soldier and a brilliant musician.
Meanwhile, in New York City, a Jewish woman stitches a quilt for her husband, who is stationed in Louisiana with the Union Army. Between abolitionist meetings, Lily rolls bandages and crafts quilts with her sewing circle for other soldiers, too, hoping for their safe return home. But when months go by without word from her husband, Lily resolves to make the perilous journey South to search for him.
As these two women risk everything for love and freedom during the brutal Civil War, their paths converge in New Orleans, where an unexpected encounter leads them to discover that even the most delicate threads have the capacity to save us. Loosely inspired by the authors' family histories, this stunning novel will stay with readers for a long time.
Available at:
Amazon | Barnes & Noble | Google Play | Kobo | Apple Books | Indiebound | Indigo | Goodreads