We love a good trope around here and that includes enemies-to-lovers. Sizzling passion (and tension!) can lead to a really good story. Case in point: in Talk Bookish to Me, we see Kara Sullivan try to handle big wedding stress, a huge deadline, and her infuriating ex. It's a recipe for an endearing and laugh-out-loud book.
Sounds like a good story, right? Browse our other top enemies-to-lovers books below!
Talk Bookish to Me by Kate Bromley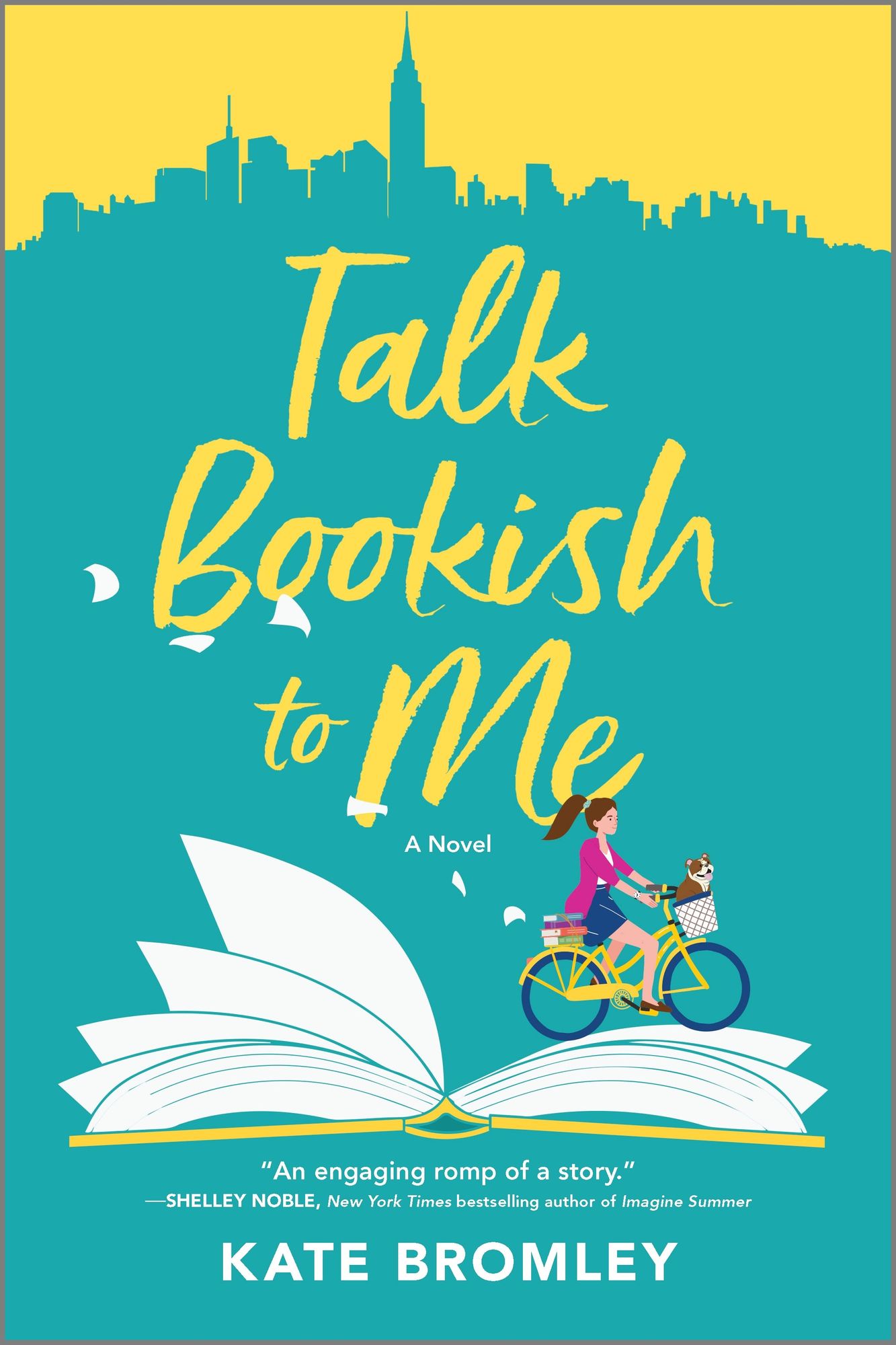 A USA Today Best Book of 2021!
"Bromely does a deft job at keeping the twists and turns of this reunion realistic and utterly romantic." —USA Today
Inspiration can come from the most unlikely—and inconvenient—sources.
Kara Sullivan's life is full of love—albeit fictional. As a bestselling romance novelist and influential bookstagrammer, she's fine with getting her happily-ever-after fix between the covers of a book.
But right now? Not only is Kara's best friend getting married next week—which means big wedding stress—but the deadline for her next novel is looming, and she hasn't written a single word. The last thing she needs is for her infuriating first love, Ryan Thompson, to suddenly appear in the wedding party. But Ryan's unexpected arrival sparks a creative awakening in Kara that inspires the steamy historical romance she desperately needs to deliver.
With her wedding duties intensifying, her deadline getting closer by the second and her bills not paying themselves, Kara knows there's only one way for her to finish her book and to give her characters the ever-after they deserve. But can she embrace the unlikely, ruggedly handsome muse—who pushes every one of her buttons—to save the wedding, her career and, just maybe, write her own happy ending?
Available at:
Amazon | Barnes & Noble | Google Play | Kobo | Apple Books | Indiebound | Indigo | Audible | Goodreads
The Matzah Ball by Jean Meltzer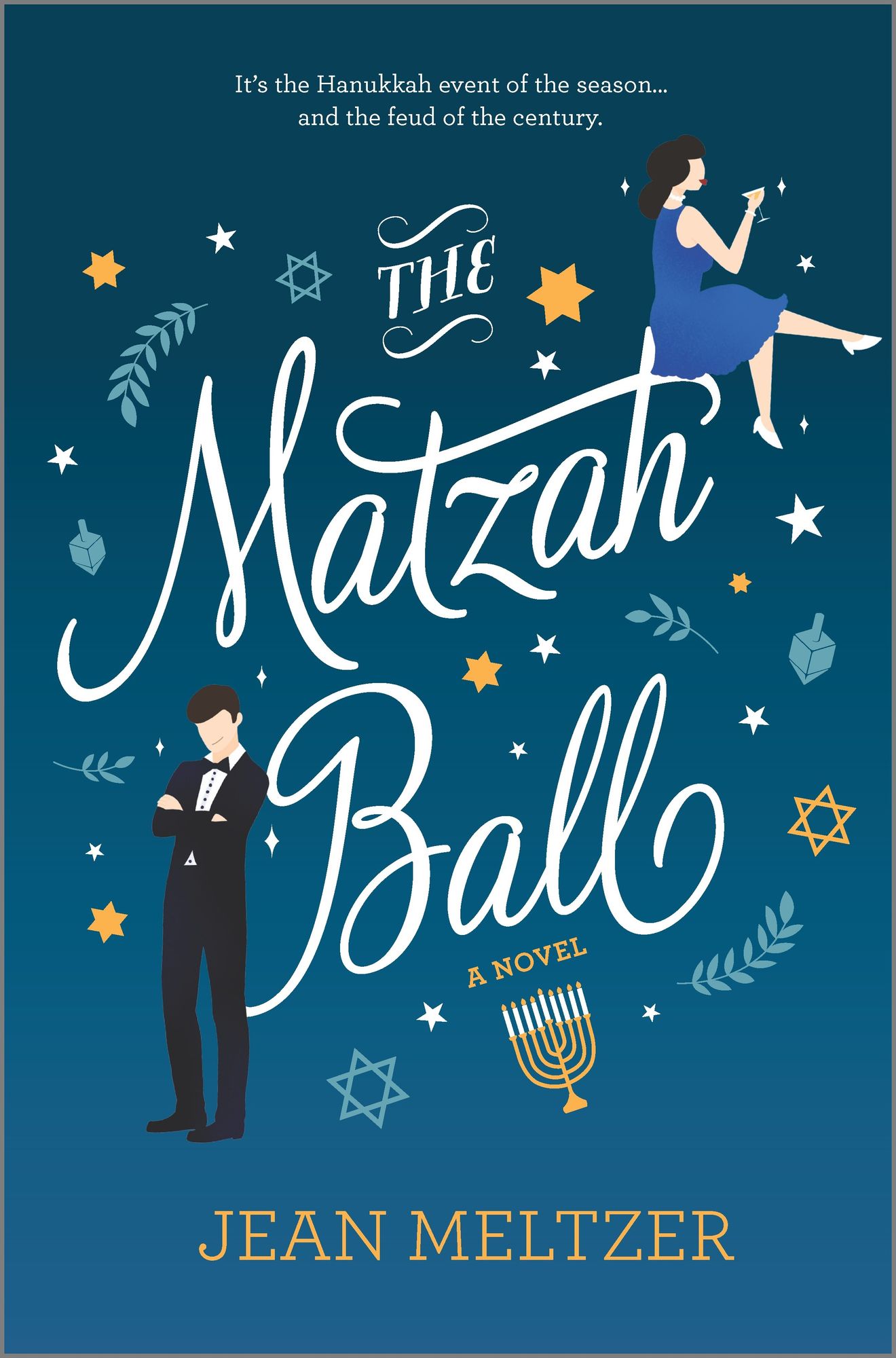 "The Matzah Ball had me laughing out loud…an all-around terrific read."—Debbie Macomber, #1 New York Times bestselling author

Oy! to the world
Rachel Rubenstein-Goldblatt is a nice Jewish girl with a shameful secret: she loves Christmas. For a decade she's hidden her career as a Christmas romance novelist from her family. Her talent has made her a bestseller even as her chronic illness has always kept the kind of love she writes about out of reach.
But when her diversity-conscious publisher insists she write a Hanukkah romance, her well of inspiration suddenly runs dry. Hanukkah's not magical. It's not merry. It's not Christmas. Desperate not to lose her contract, Rachel's determined to find her muse at the Matzah Ball, a Jewish music celebration on the last night of Hanukkah, even if it means working with her summer camp archenemy—Jacob Greenberg.
Though Rachel and Jacob haven't seen each other since they were kids, their grudge still glows brighter than a menorah. But as they spend more time together, Rachel finds herself drawn to Hanukkah—and Jacob—in a way she never expected. Maybe this holiday of lights will be the spark she needed to set her heart ablaze.
"A luminous celebration of all types of love, threaded with the message that everyone is worthy of it."—Rachel Lynn Solomon, author of The Ex Talk
Available at:
Amazon | Barnes & Noble | Google Play | Kobo | Apple Books | Indiebound | Indigo | Audible | Goodreads
You Can Go Your Own Way by Eric Smith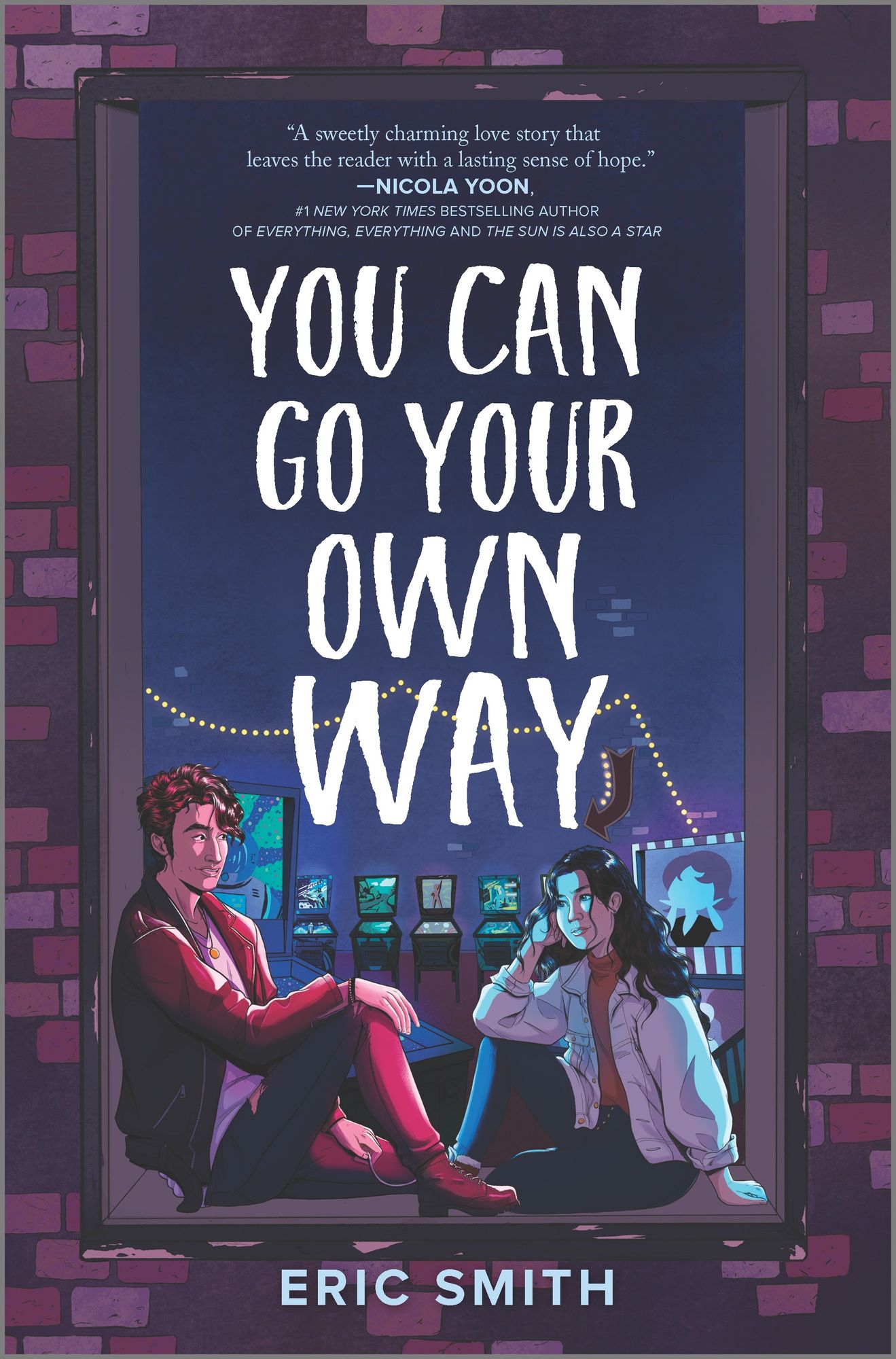 "A sweetly charming love story that leaves the reader with a lasting sense of hope." —Nicola Yoon, #1 New York Times bestselling author of Everything, Everything and The Sun Is Also a Star

"The perfect novel to snuggle up with." —Emily Henry, New York Times bestselling author of Beach Read

No one ever said love would be easy…but did they mention it would be freezing?
Adam Stillwater is in over his head. At least, that's what his best friend would say. And his mom. And the guy who runs the hardware store down the street. But this pinball arcade is the only piece of his dad that Adam has left, and he's determined to protect it from Philadelphia's newest tech mogul, who wants to turn it into another one of his cold, lifeless gaming cafés.
Whitney Mitchell doesn't know how she got here. Her parents split up. Her boyfriend dumped her. Her friends seem to have changed overnight. And now she's spending her senior year running social media for her dad's chain of super successful gaming cafés—which mostly consists of trading insults with that decrepit old pinball arcade across town.
But when a huge snowstorm hits, Adam and Whitney suddenly find themselves trapped inside the arcade. Cut off from their families, their worlds, and their responsibilities, the tension between them seems to melt away, leaving something else in its place. But what happens when the storm stops?
Available at:
Amazon | Barnes & Noble | Google Play | Kobo | Apple Books | Indiebound | Indigo | Audible | Goodreads
Careless Whispers by Synithia Williams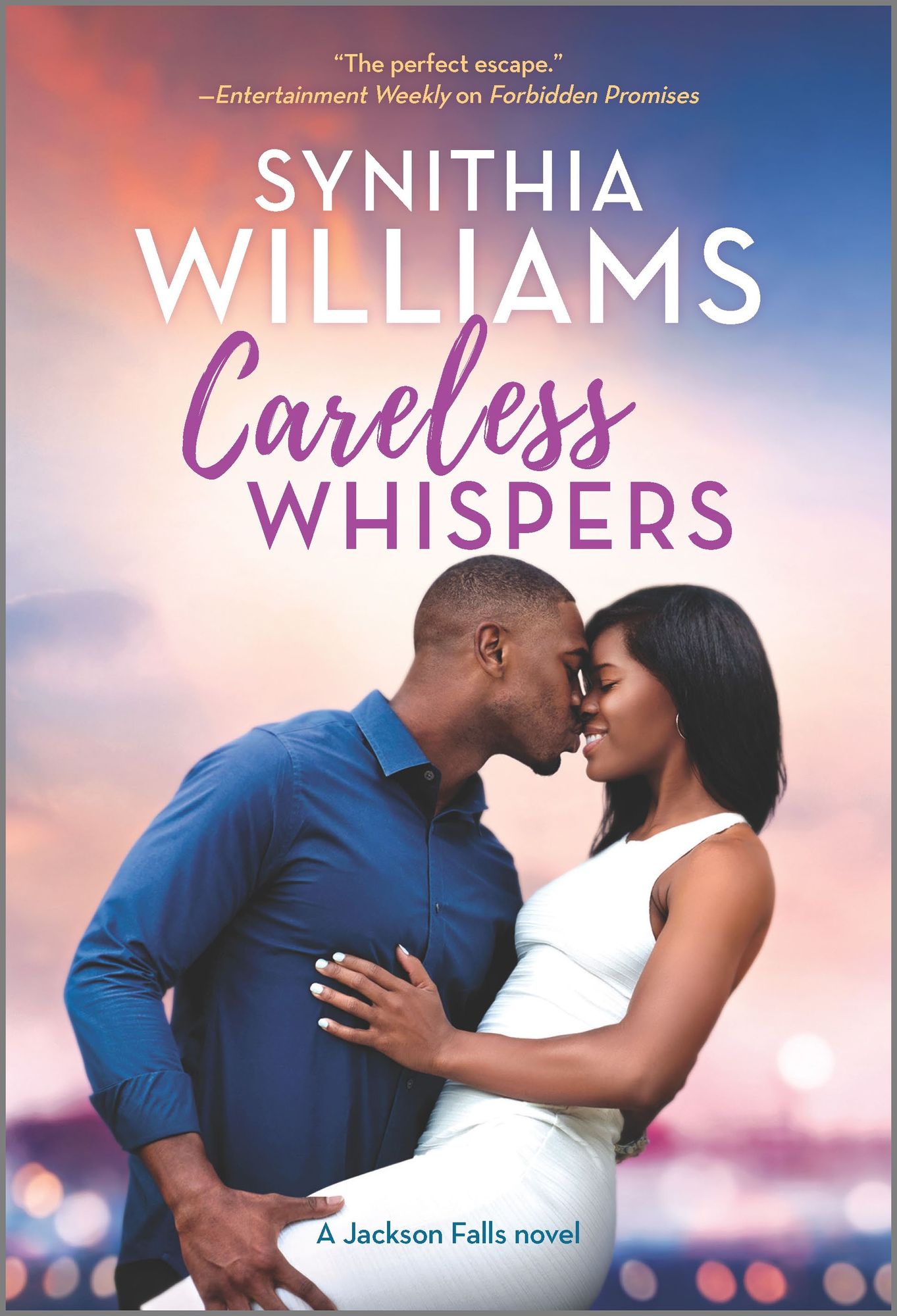 She's falling in love with the one man she can't trust…
Elaina Robidoux knows how people view her: coldhearted, ambitious, ruthless. But it doesn't matter. Running the family business is all she's ever wanted and she's so close she can almost taste it…until her father fires her and hires her nemesis—arrogant, unflappable Alex Tyson. Elaina may be hurt but she refuses to be defeated, so she throws herself into creating a business of her own. But she never dreamed that to close her first deal, she'd need Alex's help…
Alex understands the power of a family legacy better than most and the last thing he wanted was to take that from Elaina. Her beauty and fierce strength are undeniable, but there's a softer side that no one but him seems to see. She's been taught that emotions are a liability, yet one impulsive kiss starts a chain reaction that neither of them wants to stop. But can love ignite—and survive—when secrets and loyalties collide?
"[An] exceptional tale of forbidden love." —Publishers Weekly, starred review, on Forbidden Promises
Available at:
Amazon | Barnes & Noble | Google Play | Kobo | Apple Books | Indiebound | Indigo | Audible | Goodreads
A Love Hate Thing by Whitney D. Grandison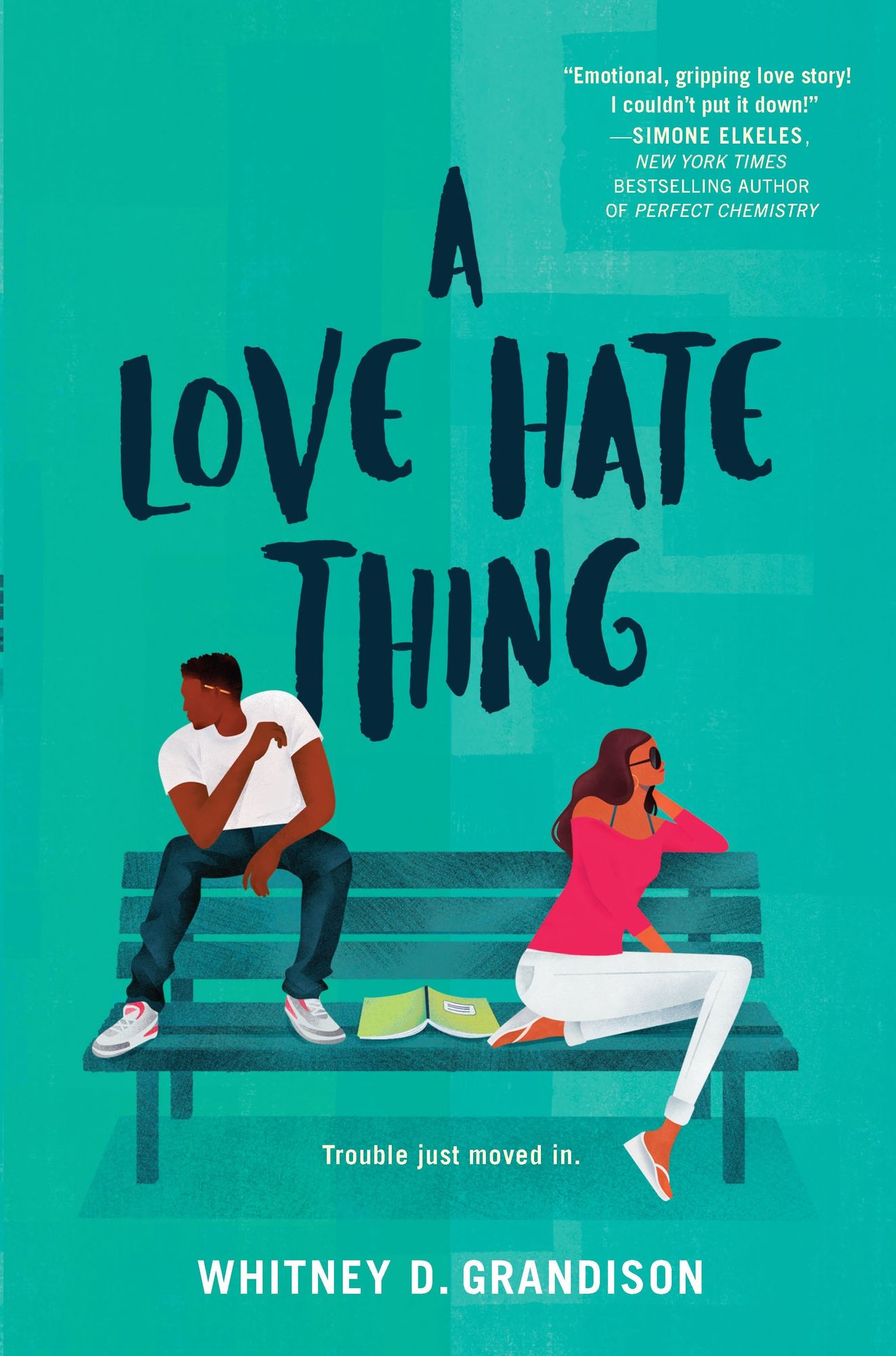 "A Love Hate Thing is an irresistible romance that you'll gobble up whole."—Popsugar
When they're stuck under one roof, the house may not be big enough for their hate…or their love.
Despite having been shot, Tyson Trice has survived the mean streets of Lindenwood, so nothing can faze him—not even being tossed into the affluent coastal community of Pacific Hills.
Nandy Smith, the golden girl of Pacific Hills, is not pleased when she hears her parents are taking in a troubled teen boy. Nandy suddenly fears her summer plans, as well as her reputation, will go up in flames.
The wall between Trice and Nandy's bedrooms feels as thin as the line between love and hate. Through time, Trice brings Nandy out of her shell, and Nandy attempts to melt the ice that's taken over Trice's heart. Only, with the ever-present pull back to the Lindenwood streets, it'll be a wonder if Trice makes it through this summer at all.
Available at:
Amazon | Barnes & Noble | Google Play | Kobo | Apple Books | Indiebound | Indigo | Audible | Goodreads
Notorious by Diana Palmer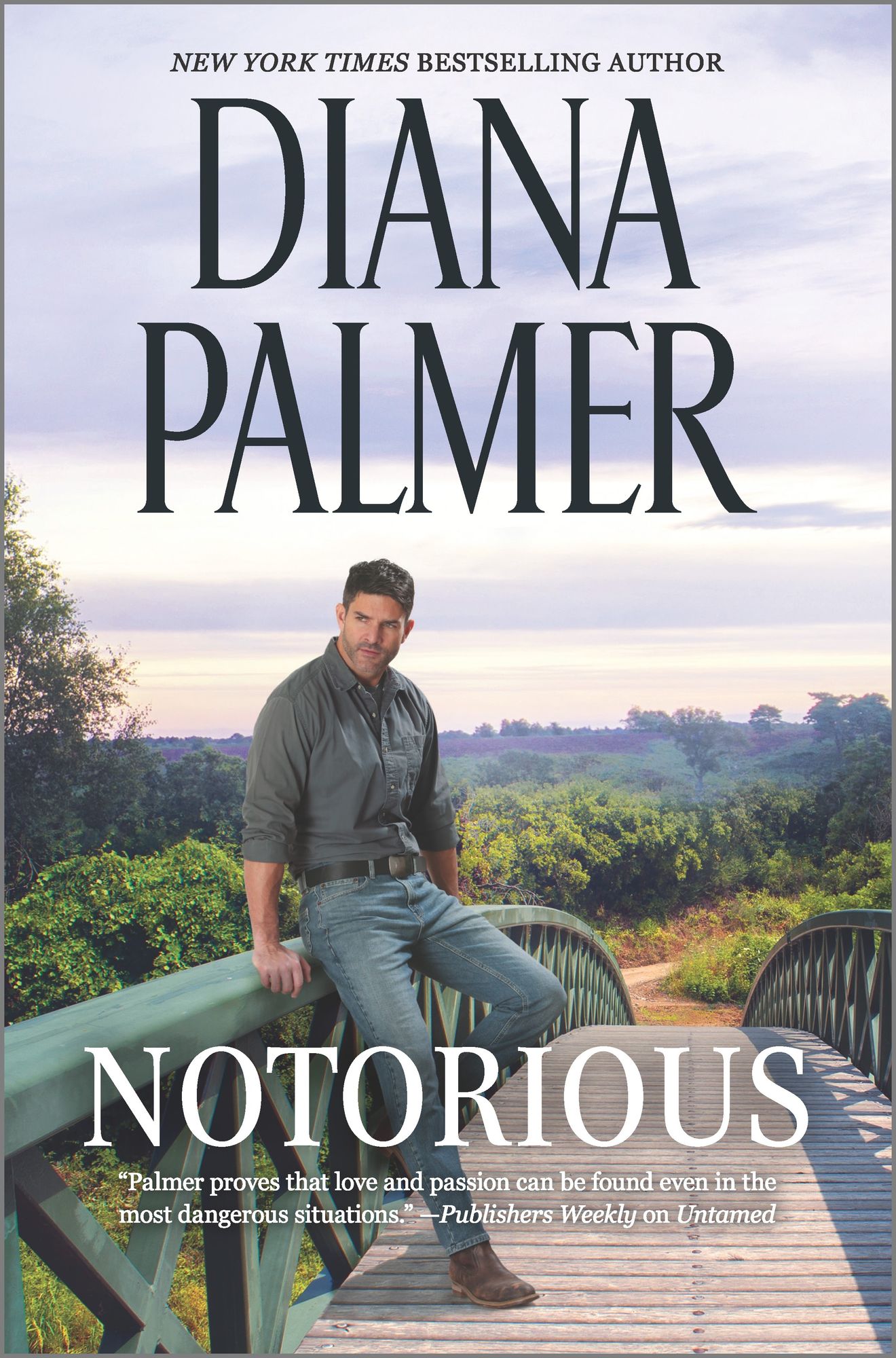 Trusting him is dangerous.
But resisting him is almost impossible.
New York Times bestselling author Diana Palmer's Long, Tall Texans series returns with secrets…and dangerous seduction.

Gaby Dupont knows some men shouldn't be trusted. Ever. Especially not high-profile lawyer Nicholas Chandler. How can she trust the man who might be helping her greedy relatives steal her family fortune? To get the inside scoop on Nicholas's dealings—and protect herself and her beloved grandmère—Gaby must take a job with the devil himself. Of course, she can't tell him who she really is…
Nicholas Chandler knows there's more to Gaby Dupont than delicate beauty. She's sweet and clever—but just too young and secretive. Yet even as they clash, Gaby gets under his skin as no other woman ever has. When Gaby comes under fire, Nicholas risks his career and reputation to keep her safe. But can he protect Gaby without losing his heart?
Available at:
Amazon | Barnes & Noble | Google Play | Kobo | Apple Books | Indiebound | Indigo | Audible | Goodreads
The Cactus by Sarah Haywood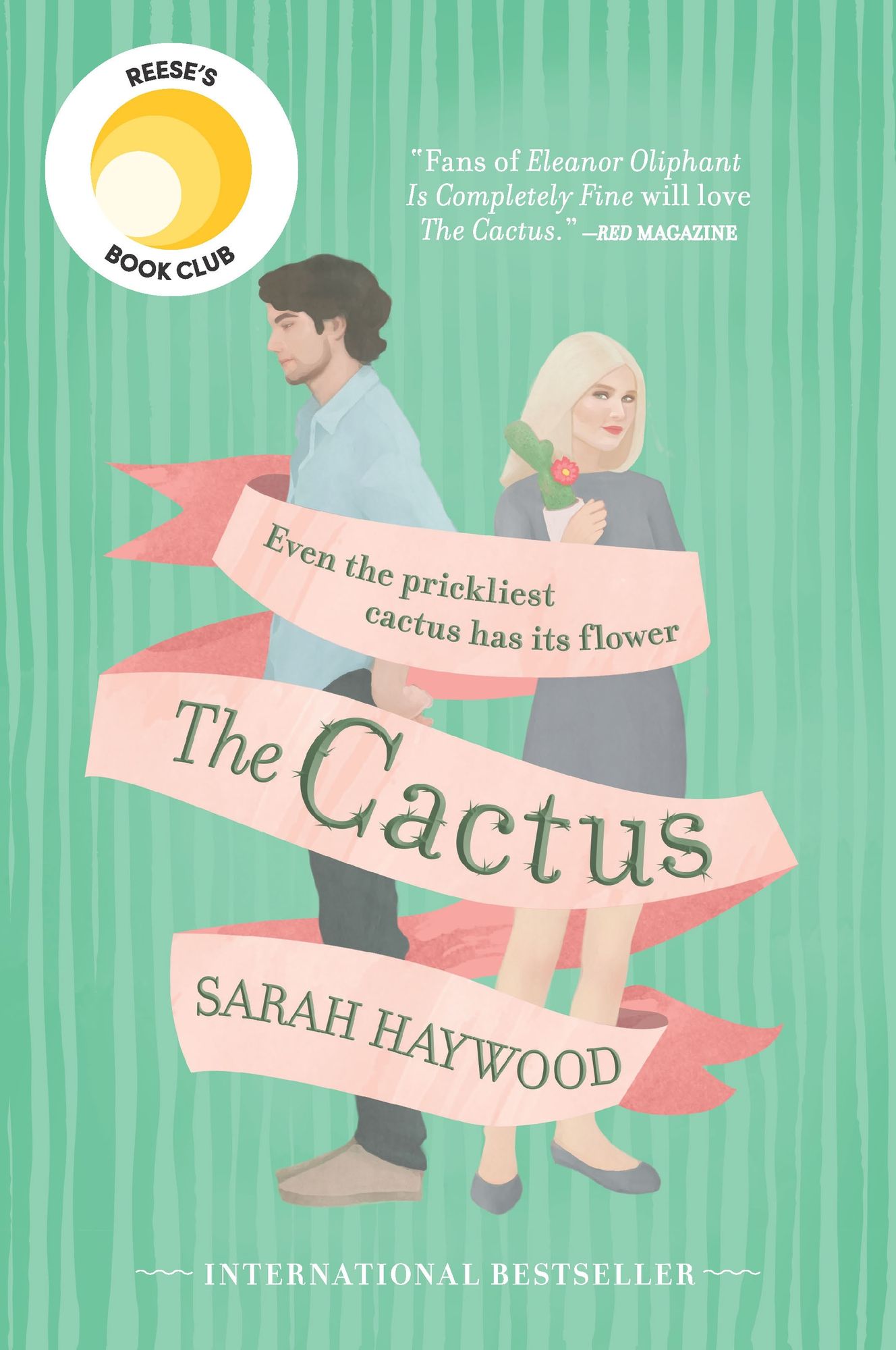 A Reese's Book Club Pick and New York Times Bestseller

"Fans of Eleanor Oliphant Is Completely Fine will love The Cactus." —Red magazine
An unforgettable love story that shows sometimes you have to embrace the unexpected.
Susan Green is like a cactus: you can't get too close. She likes things perfectly ordered and predictable. No surprises. But suddenly confronted with the loss of her mother and the unexpected news that she is about to become a mother herself, Susan's greatest fear is realized. She is losing control.
Enter Rob, the dubious but well-meaning friend of her lazy brother. As Susan's due date draws near and her world falls further into a tailspin, Susan finds an unlikely ally in Rob. She might have a chance at finding real love and learning to love herself, if only she can figure out how to let go.
"I found myself laughing out loud." —Reese Witherspoon
Available at:
Amazon | Barnes & Noble | Google Play | Kobo | Apple Books | Indiebound | Indigo | Audible | Goodreads
Summer Days by Susan Mallery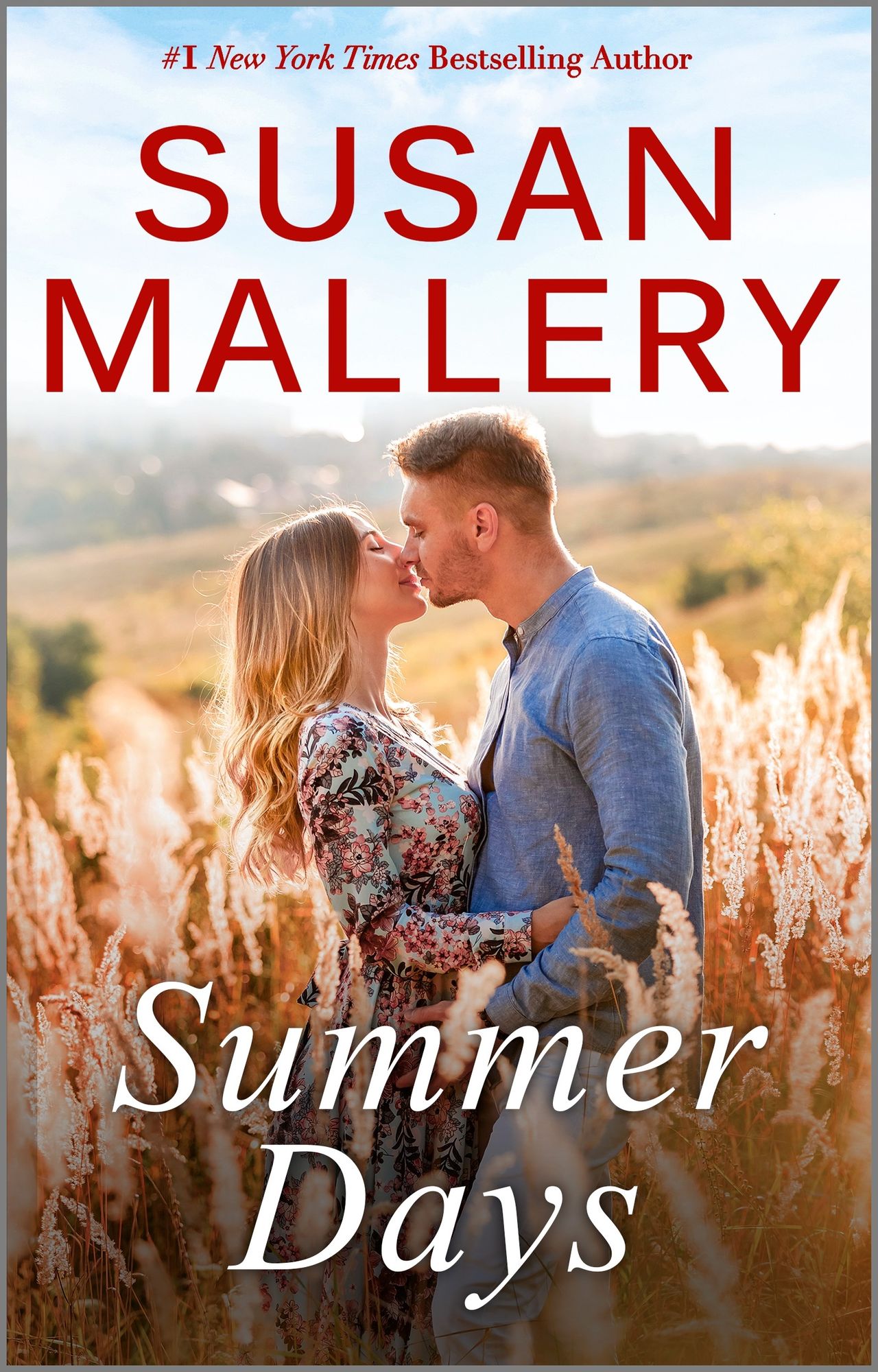 Welcome back to Fool's Gold, California where summer love between two foes just may last a lifetime from New York Times bestselling author Susan Mallery!
Locked in an unexpected land dispute, Rafe Stryker is trapped in the one place he vowed never to return to—the Castle Ranch in Fool's Gold, California. He made millions facing ruthless adversaries in the boardroom, but nothing could've prepared him to go head-to-head against stubborn, beautiful Heidi Simpson. No one is more surprised than Rafe to discover that he's finding Heidi—and life as a cowboy—much more compelling than he wants to admit.
For Heidi, the Castle Ranch is the home she's always wanted. After a life on the road, the vivacious blonde has finally put down roots. She won't give that up without a fight, not even for a man whose late-night kisses make her yearn to be a little less…wholesome.
Previously published.
Available at:
Amazon | Barnes & Noble | Google Play | Kobo | Apple Books | Indiebound | Indigo | Goodreads
The Somerset Girls by Lori Foster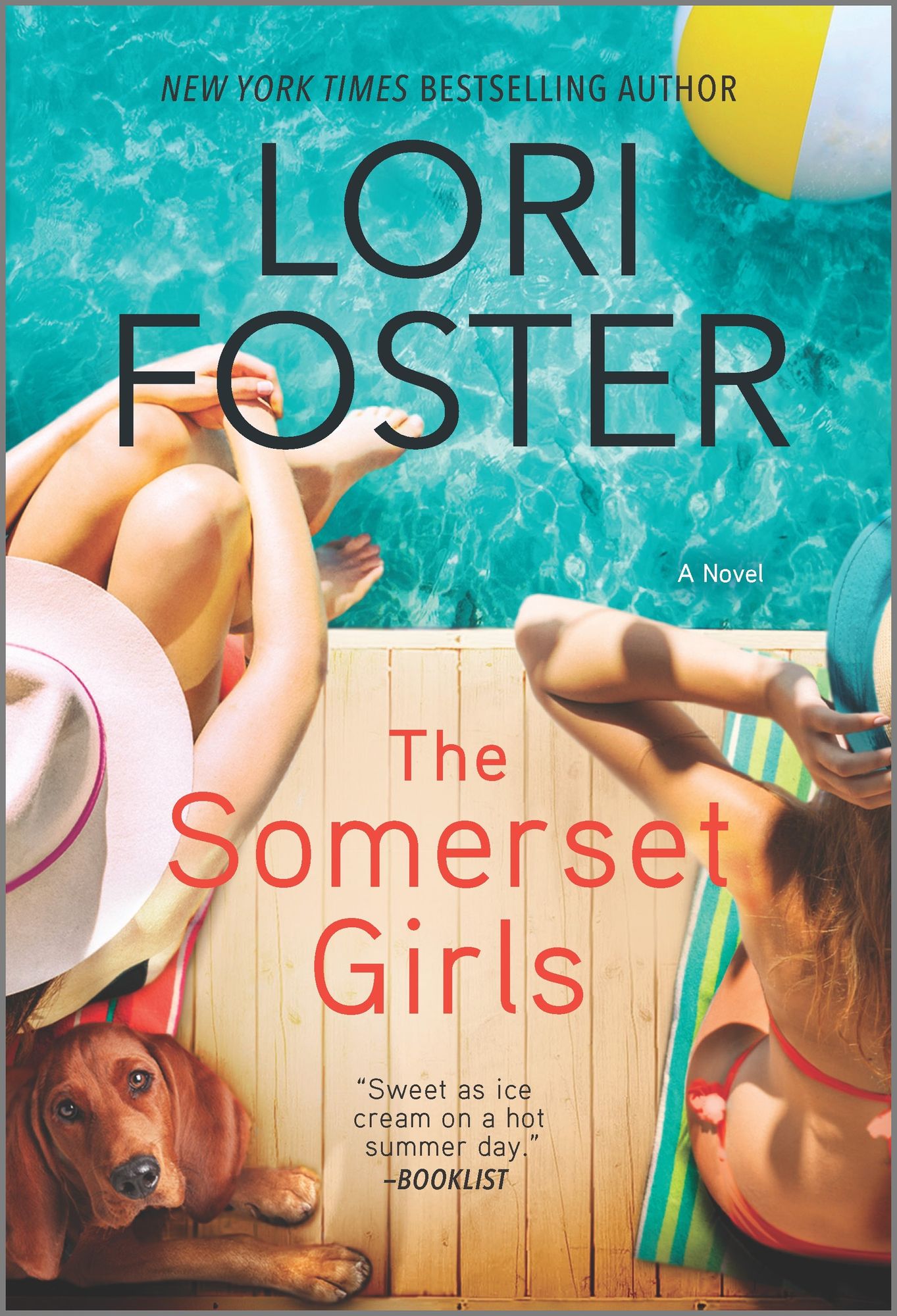 "Foster convincingly brings her characters to life against the idyllic backdrop of Kentucky farmland. This down-to-earth romance will especially appeal to animal lovers."—Publishers Weekly on The Somerset Girls
No one knows you quite like a sister…
Summer in Sunset, Kentucky, means long, hot days—and sometimes surprising new beginnings. Through it all, the ties of sisterhood will be there, guiding Autumn and Ember to the lives, and loves, they need…
When they're running the animal-rescue farm they inherited from their grandparents, Autumn and Ember Somerset are perfectly in sync. At all other times, not so much. Dependable Autumn would rather curl up with a good book than paint the town red with Ember. After the disaster that was Autumn's last relationship, it's pure self-protection. But when her high school crush comes back to town with his adorable young daughter, igniting memories best left forgotten, there's only one person Autumn can turn to…
Beneath Ember's free-spirited facade is a layer of deep hurt. She'll gladly nudge Autumn toward a second chance. But risk her own heart? Not likely. The closer Autumn gets to her own happily-ever-after, the more Ember wonders what she might be missing—and if it isn't her time to be bold, too.
Available at:
Amazon | Barnes & Noble | Google Play | Kobo | Apple Books | Indiebound | Indigo | Audible | Goodreads
Finding Home Again by Brenda Jackson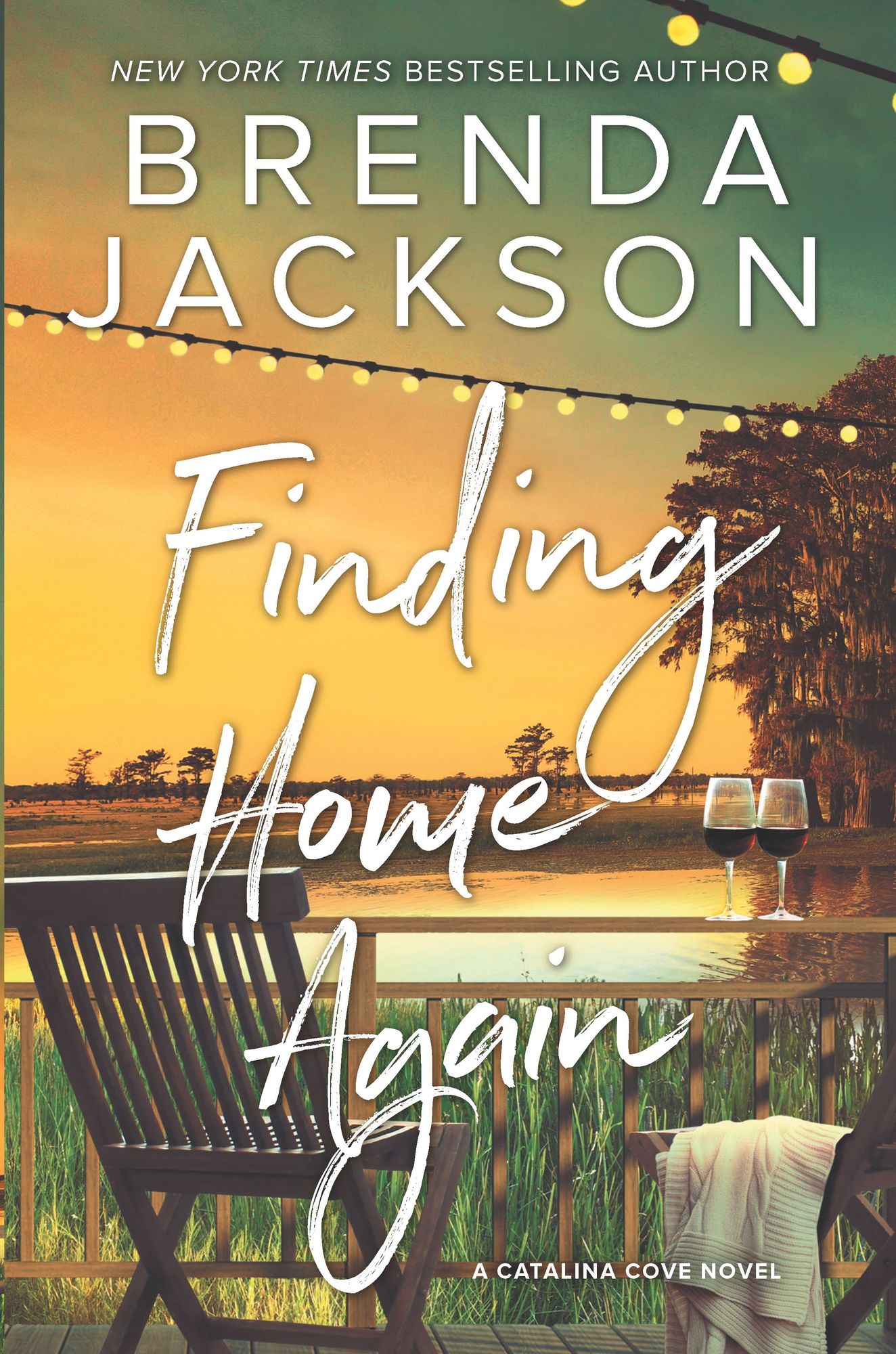 First love. Second chances. In Catalina Cove, anything can happen…
Bryce Witherspoon's heart races every time she sees Kaegan Chambray. Everyone in town knows they can't stand each other, but the truth is, even though the man broke her heart ten years ago, she still feels that irresistible, oh-so-familiar jolt of desire.
When Kaegan returned to Catalina Cove to run the family business, he knew there'd be no avoiding Bryce. The woman he thought he'd one day marry was instead the biggest heartbreak of his life. But when Bryce lets slip a devastating secret, he discovers just how wrong he was to let her go all those years ago.
He knows they both still feel the spark between them, but it'll take more than attraction to convince her. Kaegan will pull out all the stops to show Bryce he's the man who can give her the future they once dreamed of—if only they give love a second chance.
Available at:
Amazon | Barnes & Noble | Google Play | Kobo | Apple Books | Indiebound | Indigo | Audible | Goodreads
What's your favorite trope? Let us know in the comments below!