Cooler temperatures call for cozier reads. Now's the perfect time to dive into sweet small-town romance, a dark and evocative mystery or a quirky bestseller. So grab yourself a warm drink and get reading!
Virgin River by Robyn Carr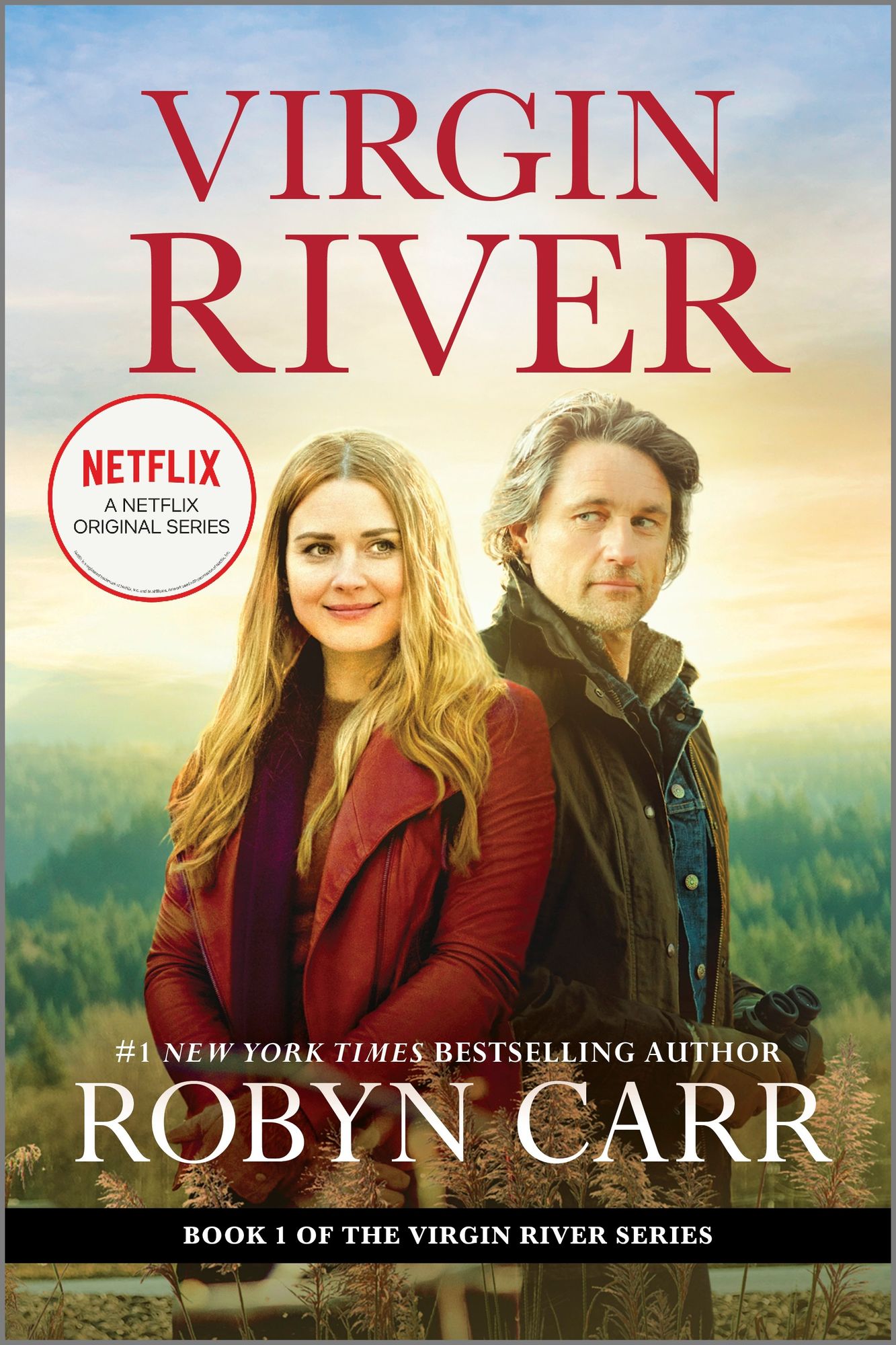 "The Virgin River books are so compelling—I connected instantly with the characters and just wanted more and more and more." —#1 New York Times bestselling author Debbie Macomber
Welcome back to Virgin River with the book that inspired the hit Netflix series…
Wanted: Midwife/nurse practitioner in Virgin River, population six hundred. Make a difference against a backdrop of towering California redwoods and crystal clear rivers. Rent-free cabin included.
When the recently widowed Melinda Monroe sees this ad, she quickly decides that the remote mountain town of Virgin River might be the perfect place to escape her heartache and to reenergize the nursing career she loves. But her high hopes are dashed within an hour of arriving—the cabin is a dump, the roads are treacherous and the local doctor wants nothing to do with her. Realizing she's made a huge mistake, Mel decides to leave town the following morning.
But a tiny baby abandoned on a front porch changes her plans…and former marine Jack Sheridan cements them into place.
Available at:
Amazon | Barnes & Noble | Google Play | Kobo | Apple Books | Indiebound | Indigo | Audible | Goodreads
Before the Coffee Gets Cold by Toshikazu Kawaguchi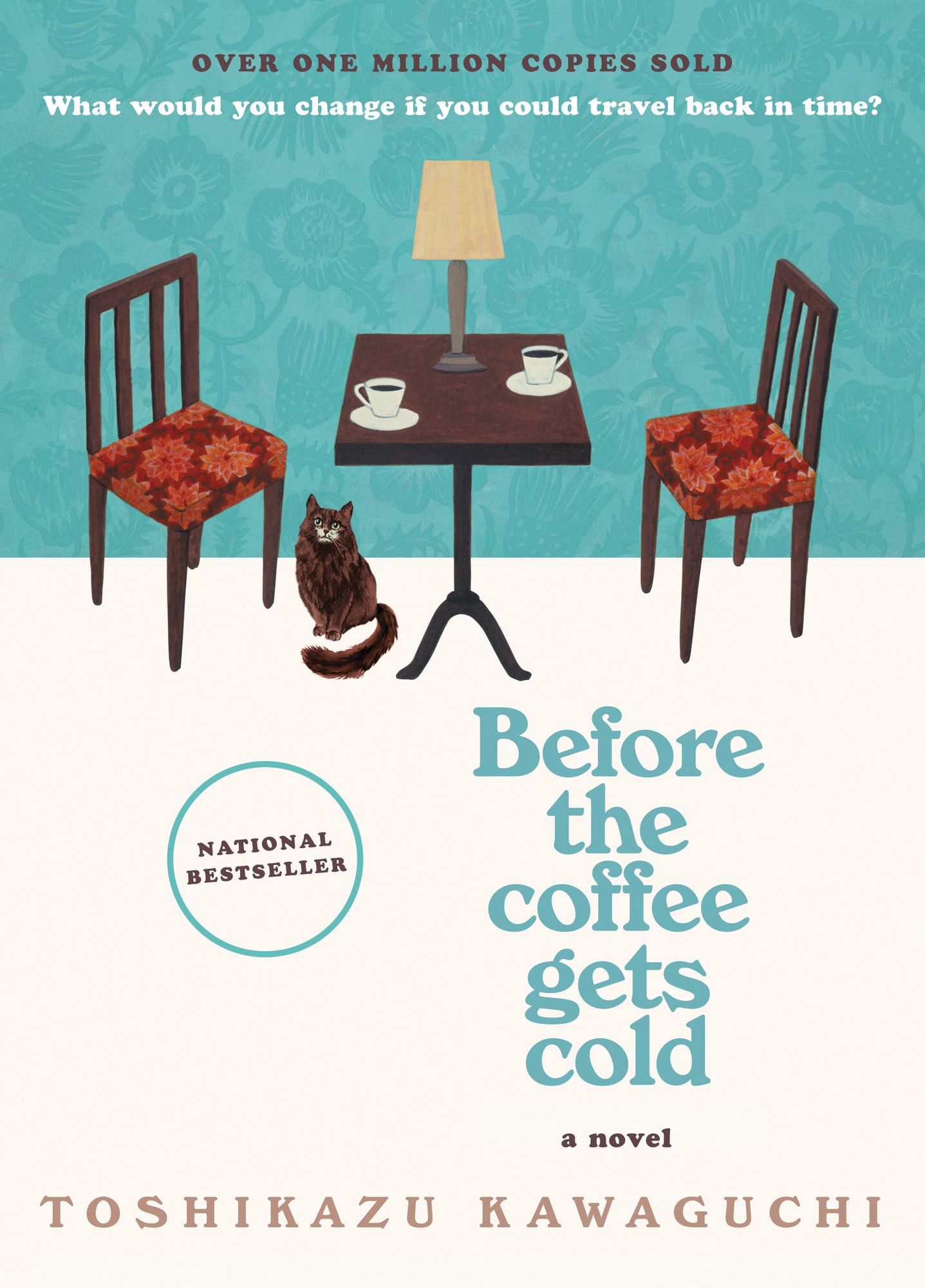 *OVER ONE MILLION COPIES SOLD*

*NOW AN INTERNATIONAL BESTSELLER*

If you could go back, who would you want to meet?

In a small back alley of Tokyo, there is a café that has been serving carefully brewed coffee for more than one hundred years. Local legend says that this shop offers something else besides coffee—the chance to travel back in time.
Over the course of one summer, four customers visit the café in the hopes of making that journey. But time travel isn't so simple, and there are rules that must be followed. Most important, the trip can last only as long as it takes for the coffee to get cold.
Heartwarming, wistful, mysterious and delightfully quirky, Toshikazu Kawaguchi's internationally bestselling novel explores the age-old question: What would you change if you could travel back in time?
Available at:
Amazon | Barnes & Noble | Google Play | Kobo | Apple Books | Indiebound | Indigo| Audible | Goodreads
The Heartbreaker of Echo Pass by Maisey Yates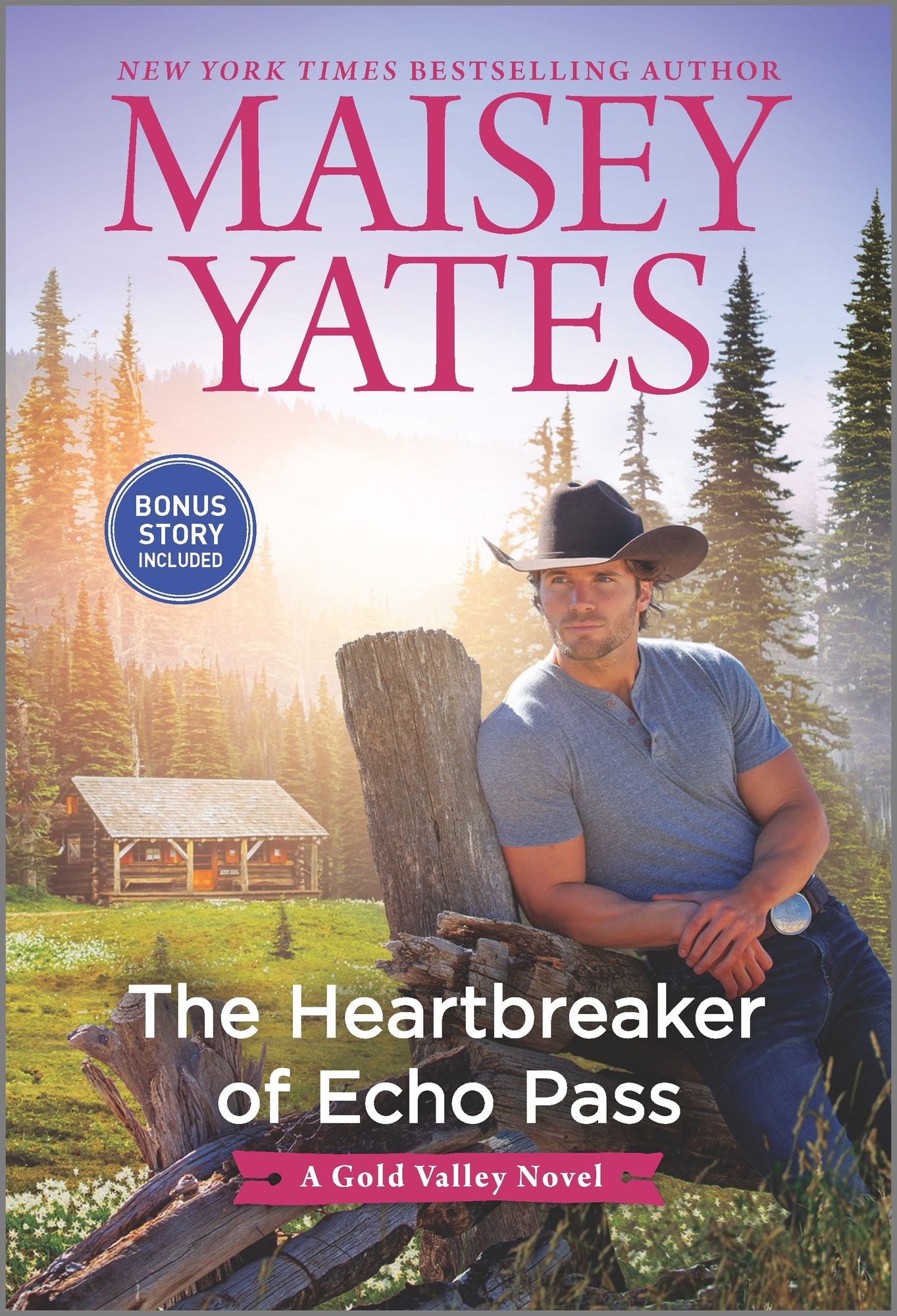 Can Gold Valley's wallflower heal a damaged cowboy's broken heart? Find out in this enthralling romance by New York Times bestselling author Maisey Yates.
Shy Iris Daniels is on a mission to shake up her life. She's sick of being underestimated, and she's got a new business plan to prove it. The one thing she didn't factor in is her new landlord, Griffin Chance. The gruff mountain man isn't what she expected, but Iris recognizes the pain in his eyes. Yet the attraction he ignites is much more unfamiliar…and might be the perfect chance for Iris to embrace the adventure she yearns for.
Griffin Chance knows firsthand how senseless the cards dealt in life can be. He wouldn't have isolated himself on a remote mountain ridge if he didn't. Innocent Iris craves excitement, and he's a man who thought he'd forgotten how to feel. But when their connection grows deeper than either of them anticipated, Griffin has to decide if he can put down the pain of his past and step into a love he never believed possible.
Available at:
Amazon | Barnes & Noble | Google Play | Kobo | Apple Books | Indiebound | Indigo | Audible | Goodreads
The Matzah Ball by Jean Meltzer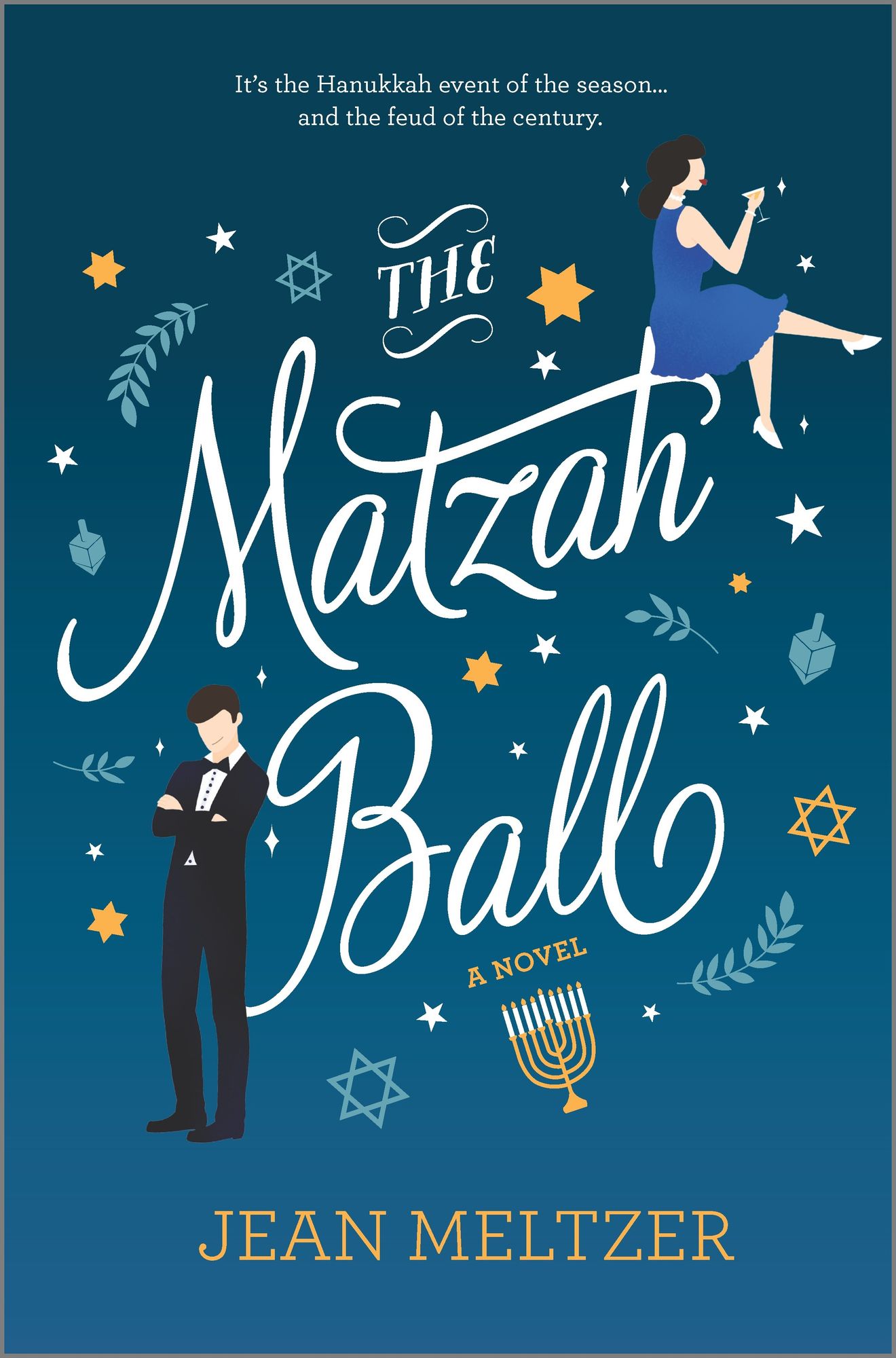 "The Matzah Ball had me laughing out loud…an all-around terrific read."—Debbie Macomber, #1 New York Times bestselling author

Oy! to the world
Rachel Rubenstein-Goldblatt is a nice Jewish girl with a shameful secret: she loves Christmas. For a decade she's hidden her career as a Christmas romance novelist from her family. Her talent has made her a bestseller even as her chronic illness has always kept the kind of love she writes about out of reach.
But when her diversity-conscious publisher insists she write a Hanukkah romance, her well of inspiration suddenly runs dry. Hanukkah's not magical. It's not merry. It's not Christmas. Desperate not to lose her contract, Rachel's determined to find her muse at the Matzah Ball, a Jewish music celebration on the last night of Hanukkah, even if it means working with her summer camp archenemy—Jacob Greenberg.
Though Rachel and Jacob haven't seen each other since they were kids, their grudge still glows brighter than a menorah. But as they spend more time together, Rachel finds herself drawn to Hanukkah—and Jacob—in a way she never expected. Maybe this holiday of lights will be the spark she needed to set her heart ablaze.
"A luminous celebration of all types of love, threaded with the message that everyone is worthy of it."—Rachel Lynn Solomon, author of The Ex Talk
Available at:
Amazon | Barnes & Noble | Google Play | Kobo | Apple Books | Indiebound | Indigo | Audible | Goodreads
April in Spain by John Banville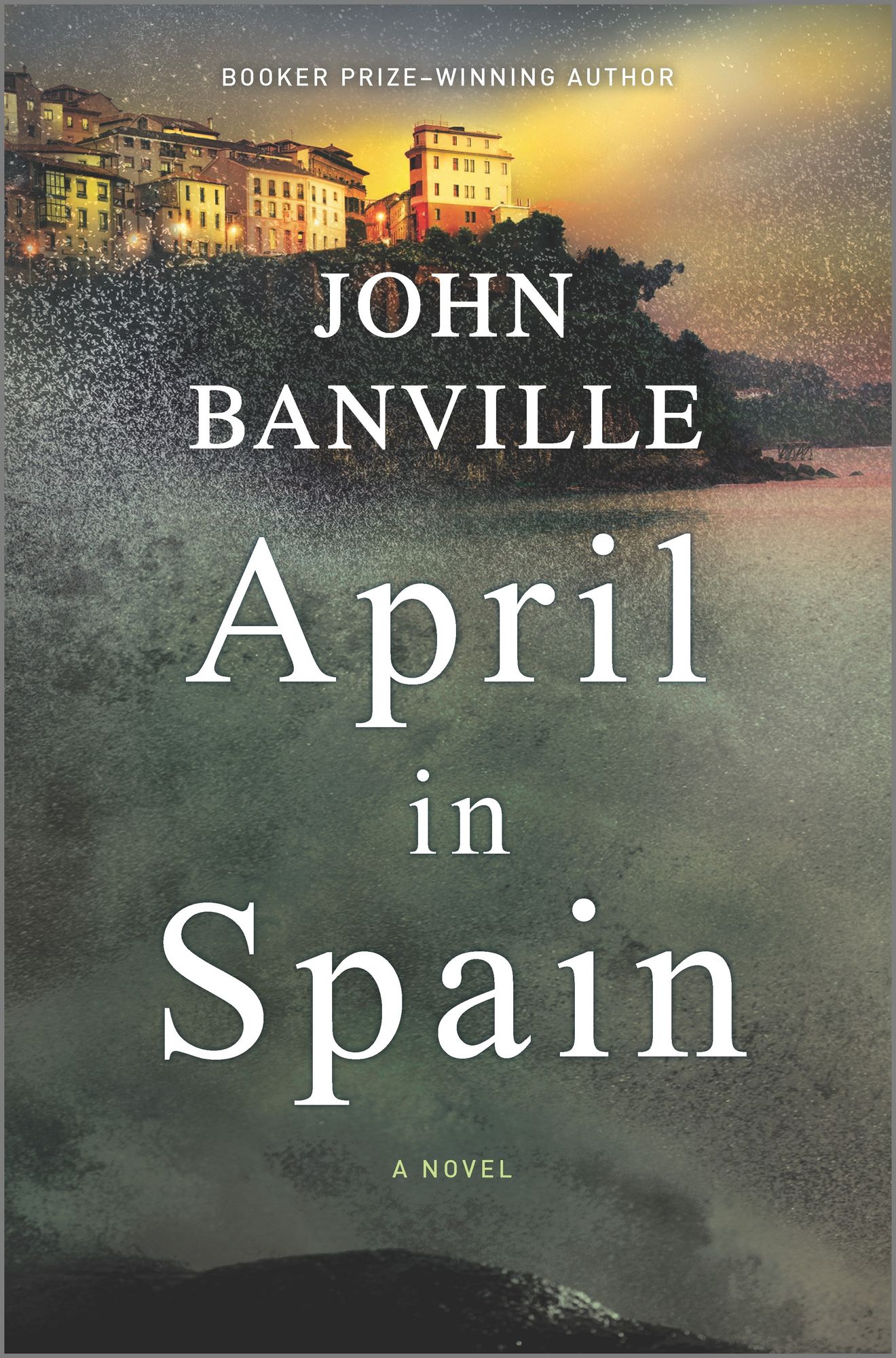 Booker Prize winner John Banville returns with a dark and evocative new mystery set on the Spanish coast
Don't disturb the dead…
On the idyllic coast of San Sebastian, Spain, Dublin pathologist Quirke is struggling to relax, despite the beaches, cafés and the company of his disarmingly lovely wife. When he glimpses a familiar face in the twilight at Las Acadas bar, it's hard at first to tell whether his imagination is just running away with him.
Because this young woman can't be April Latimer. She was murdered by her brother, years ago—the conclusion to an unspeakable scandal that shook one of Ireland's foremost political dynasties.
Unable to ignore his instincts, Quirke makes a call back home to Ireland and soon Detective St. John Strafford is dispatched to Spain. But he's not the only one en route. A relentless hit man is on the hunt for his latest prey, and the next victim might be Quirke himself.
Sumptous, propulsive and utterly transporting, April in Spain is the work of a master writer at the top of his game.
Available at:
Amazon | Barnes & Noble | Google Play | Kobo | Apple Books | Indiebound | Indigo | Audible | Goodreads
The Great Glorious Goddamn of It All by Josh Ritter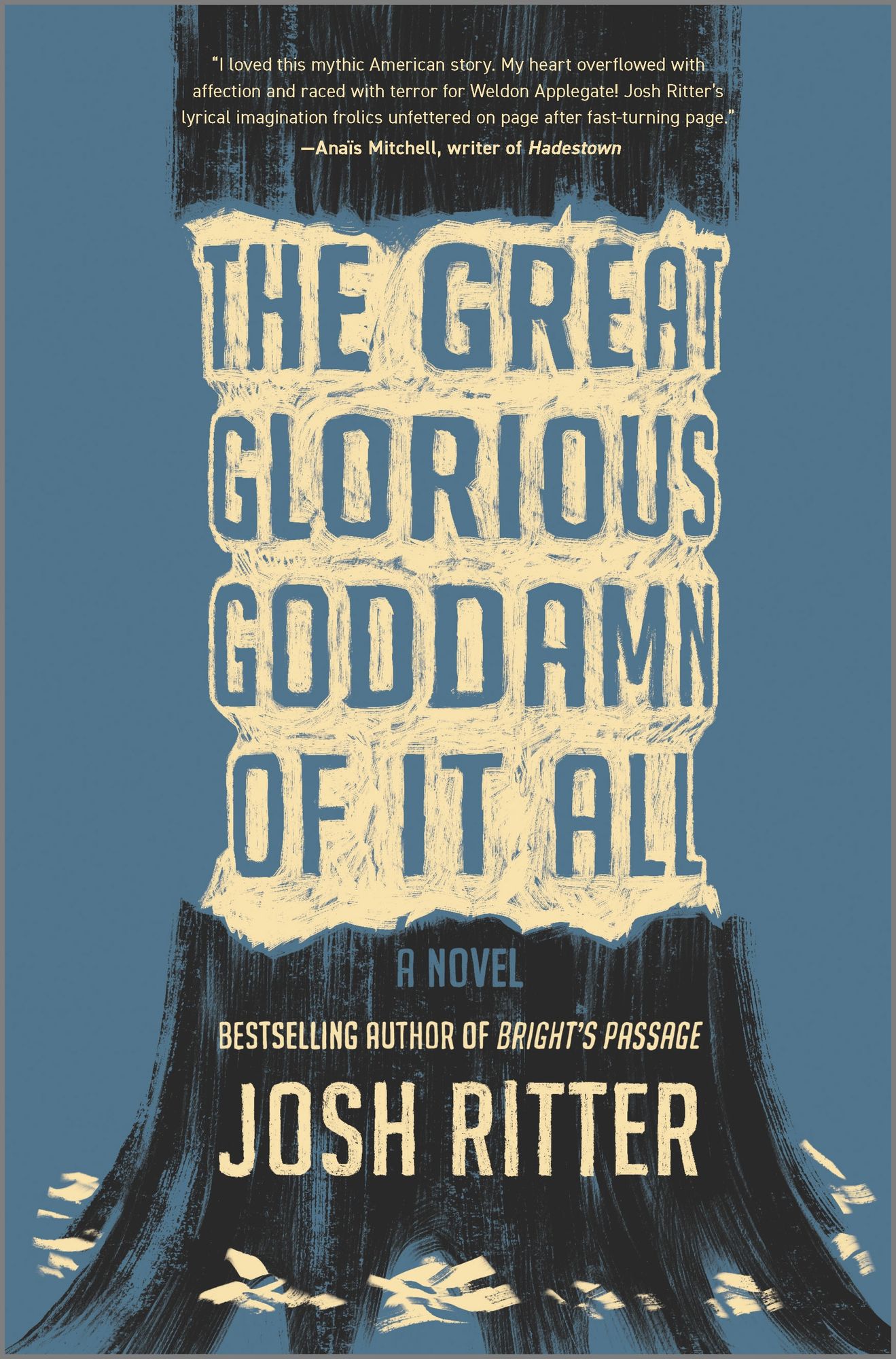 From singer-songwriter Josh Ritter, a lyrical, sweeping novel about a young boy's coming-of-age during the last days of the lumberjacks.
In the tiny timber town of Cordelia, Idaho, ninety-nine year old Weldon Applegate recounts his life in all its glory, filled with tall tales writ large with murder, mayhem, avalanches and bootlegging. It's the story of dark pine forests brewing with ancient magic, and Weldon's struggle as a boy to keep his father's inherited timber claim, the Lost Lot, from the ravenous clutches of Linden Laughlin.
Ever since young Weldon stepped foot in the deep Cordelia woods as a child, he dreamed of joining the rowdy ranks of his ancestors in their epic axe-swinging adventures. Local legend says their family line boasts some of the greatest lumberjacks to ever roam the American West, but at the beginning of the twentieth century, the jacks are dying out, and it's up to Weldon to defend his family legacy.
Braided with haunting saloon tunes and just the right dose of magic, The Great Glorious Goddamn of It All is a novel bursting with heart, humor and an utterly transporting adventure that is sure to sweep you away into the beauty of the tall snowy mountain timber.
Available at:
Amazon | Barnes & Noble | Google Play | Kobo | Apple Books | Indiebound | Indigo | Audible | Goodreads
Let us know in the comments what book you will be cozying up to.