Okay, who hasn't been spending way too much time on TikTok these days? We've talked about some of our favorite BookTok accounts in the past so we figured it might be time to talk about our the books we think will get a lot of love, or shall we say likes, on the platform. Keep your eyes peeled for these fantastic reads on your For You Page.
Counting Down with You by Tashie Bhuiyan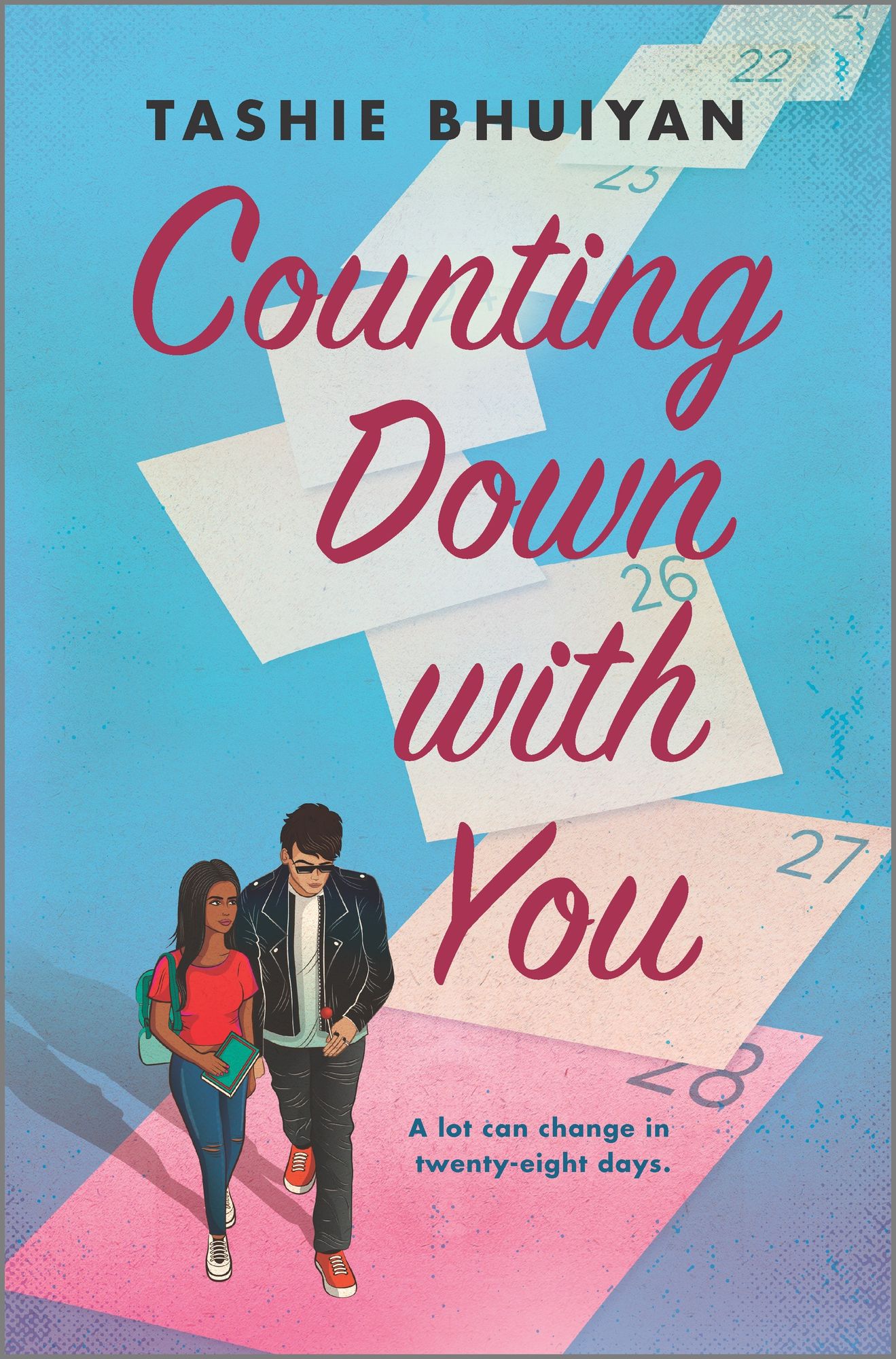 "A witty, romantic, deeply insightful debut." —Emma Lord, author of Tweet Cute

In this sparkling and romantic YA debut, a reserved Bangladeshi teenager has twenty-eight days to make the biggest decision of her life after agreeing to fake date her school's resident bad boy.

How do you make one month last a lifetime?
Karina Ahmed has a plan. Keep her head down, get through high school without a fuss, and follow her parents' rules—even if it means sacrificing her dreams. When her parents go abroad to Bangladesh for four weeks, Karina expects some peace and quiet. Instead, one simple lie unravels everything.
Karina is my girlfriend.
Tutoring the school's resident bad boy was already crossing a line. Pretending to date him? Out of the question. But Ace Clyde does everything right—he brings her coffee in the mornings, impresses her friends without trying, and even promises to buy her a dozen books (a week) if she goes along with his fake-dating facade. Though Karina agrees, she can't help but start counting down the days until her parents come back.
T-minus twenty-eight days until everything returns to normal—but what if Karina no longer wants it to?
"Hand to fans of Netflix hit Never Have I Ever." —Booklist
Available at:
Amazon | Barnes & Noble | Google Play | Kobo | Apple Books | Indiebound | Indigo | Audible | Goodreads
Talk Bookish to Me by Kate Bromley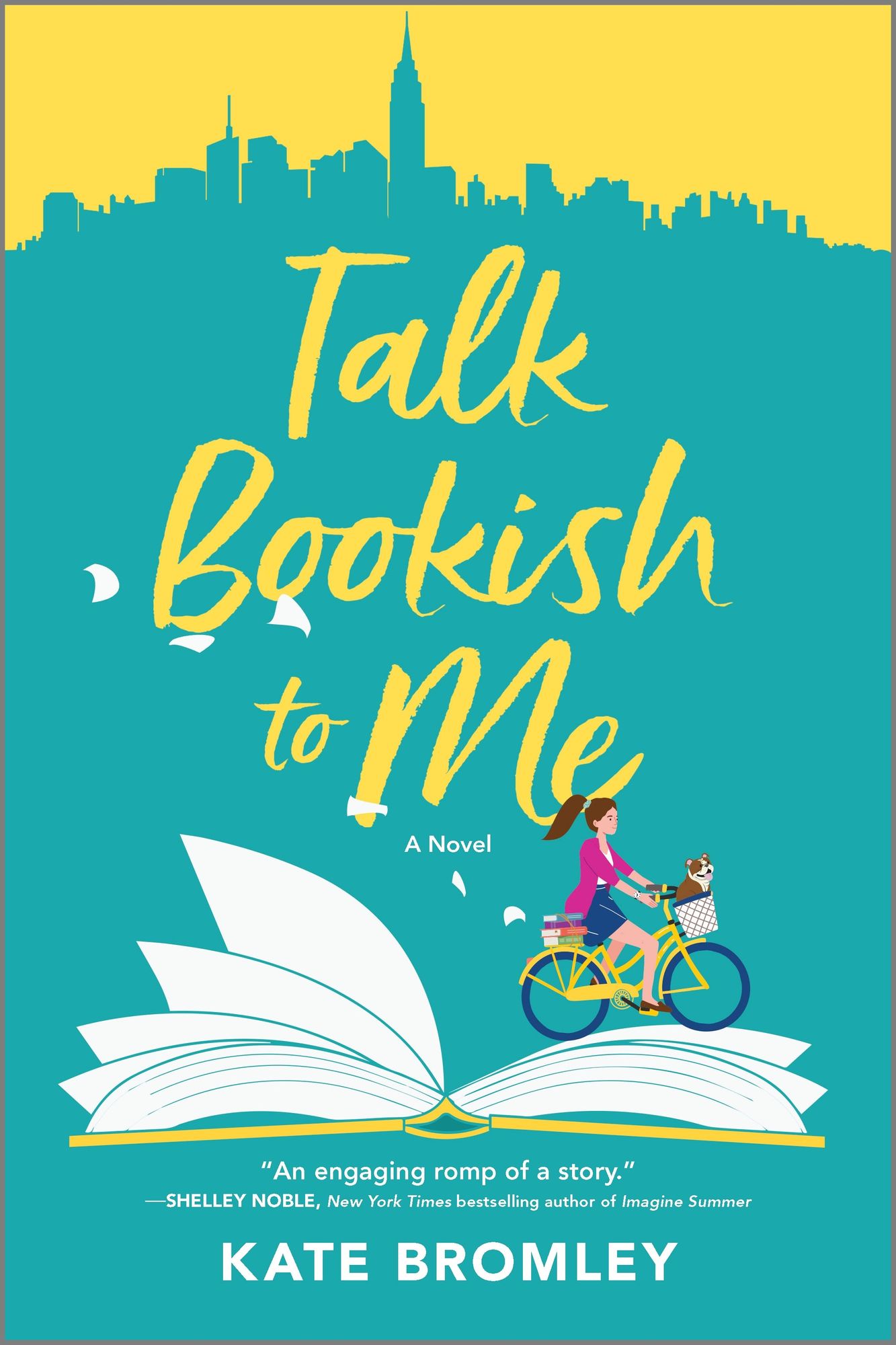 Inspiration can come from the most unlikely—and inconvenient—sources.
Kara Sullivan's life is full of love—albeit fictional. As a bestselling romance novelist and influential Bookstagrammer, she's fine with getting her happily-ever-after fix between the covers of a book.
But right now? Not only is Kara's best friend getting married next week—which means big wedding stress—but the deadline for her next novel is looming, and she hasn't written a single word. The last thing she needs is for her infuriating first love, Ryan Thompson, to suddenly appear in the wedding party. But Ryan's unexpected arrival sparks a creative awakening in Kara that inspires the steamy historical romance she desperately needs to deliver.
With her wedding duties intensifying, her deadline getting closer by the second and her bills not paying themselves, Kara knows there's only one way for her to finish her book and to give her characters the ever-after they deserve. But can she embrace the unlikely, ruggedly handsome muse—who pushes every one of her buttons—to save the wedding, her career and, just maybe, write her own happy ending?
Available at:
Amazon | Barnes & Noble | Google Play | Kobo | Apple Books | Indiebound | Indigo | Audible | Goodreads
White Hot Kiss by Jennifer L. Armentrout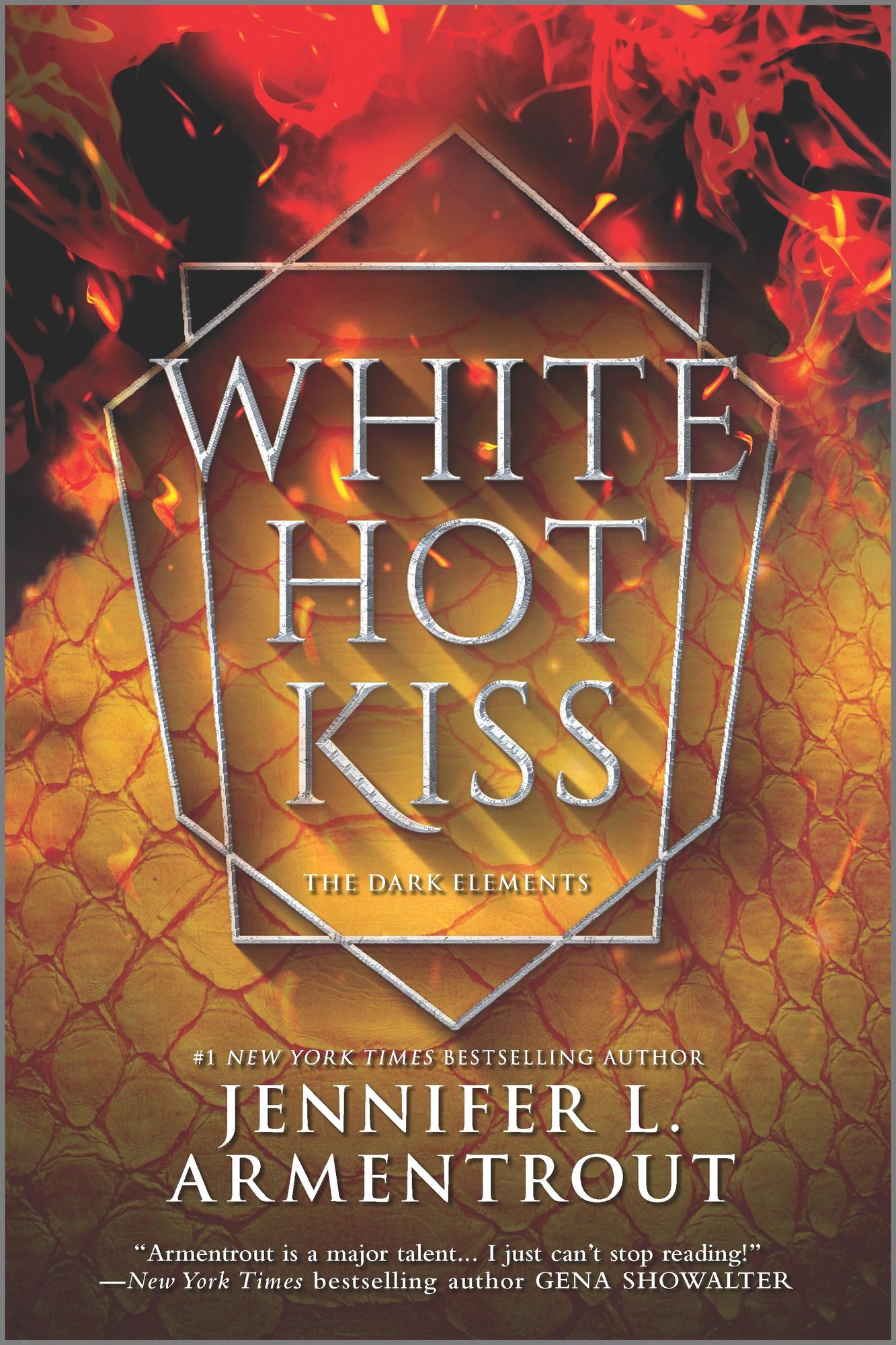 "Jennifer L. Armentrout is a master of weaving rich contemporary realism with magic and mayhem. Her characters will grab hold of your heart and refuse to let go. Every page left me wanting more."—New York Times bestselling author Brigid Kemmerer
From the author of From Blood and Ash, one kiss is enough to kill in this instant New York Times bestselling start to the Dark Elements series…

Layla just wants to fit in at school and go on a date with Zayne, whom she's crushed on since forever. Trouble is, Zayne treats Layla like a sister—and Layla is a half demon, half gargoyle with abilities no one else possesses. And even though Zayne is a Warden, part of the race of gargoyles tasked with keeping humanity safe, Layla's kiss will kill anything with a soul—including him.

Then she meets Roth—a demon who claims to know her secrets. Though Layla knows she should stay away, it's tough when that whole no-kissing thing isn't an issue. Trusting Roth could ruin her chances with Zayne, but as Layla discovers she's the reason for a violent demon uprising, kissing the enemy suddenly pales in comparison to the looming end of the world.
"Armentrout works her magic with swoon-worthy guys and a twist you never see coming."—#1 New York Times bestselling author Abbi Glines
"Armentrout is a major talent… I just can't stop reading!"—New York Times bestselling author Gena Showalter

The Dark Elements Series:
Bitter Sweet Love (ebook-only prequel)
White Hot Kiss
Stone Cold Touch
Every Last Breath

Can't get enough of Zayne? His story continues in the New York Times bestselling Harbinger series:

The Harbinger Series:
Storm and Fury
Rage and Ruin
Grace and Glory
Available at:
Amazon | Barnes & Noble | Google Play | Kobo | Apple Books | Indiebound | Indigo | Goodreads
Honey Girl by Morgan Rogers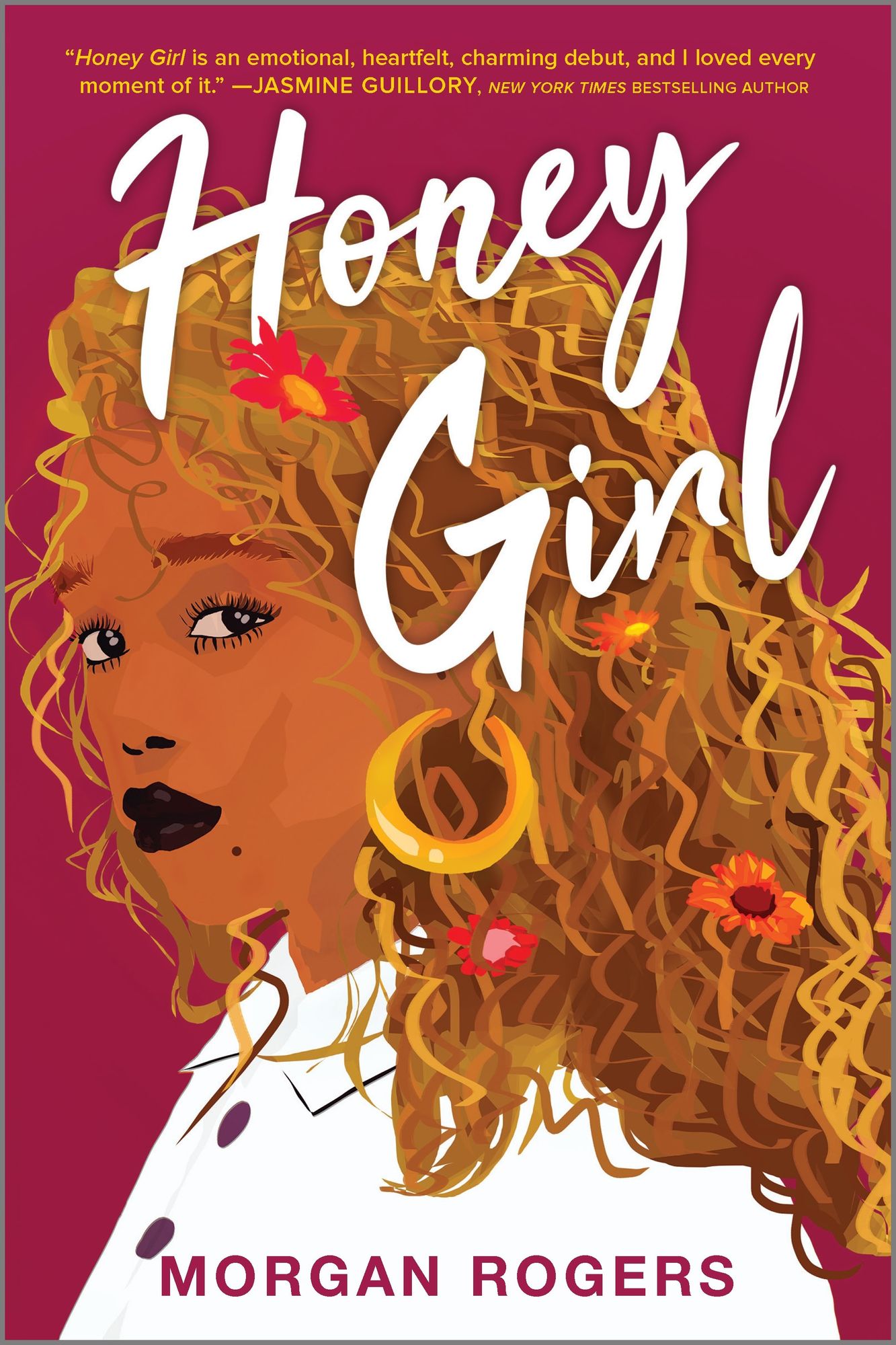 Named Most Anticipated of 2021 by Oprah Magazine * Marie Claire * Ms. Magazine * E! * Parade Magazine * Buzzfeed * Cosmo * The Rumpus * GoodReads * Autostraddle * Brit & Co * Refinery29 * Betches * BookRiot and others!
"HONEY GIRL is an emotional, heartfelt, charming debut, and I loved every moment of it."— Jasmine Guillory, New York Times bestselling author of The Proposal
When becoming an adult means learning to love yourself first.
With her newly completed PhD in astronomy in hand, twenty-eight-year-old Grace Porter goes on a girls' trip to Vegas to celebrate. She's a straight A, work-through-the-summer certified high achiever. She is not the kind of person who goes to Vegas and gets drunkenly married to a woman whose name she doesn't know…until she does exactly that.
This one moment of departure from her stern ex-military father's plans for her life has Grace wondering why she doesn't feel more fulfilled from completing her degree. Staggering under the weight of her parent's expectations, a struggling job market and feelings of burnout, Grace flees her home in Portland for a summer in New York with the wife she barely knows.
In New York, she's able to ignore all the constant questions about her future plans and falls hard for her creative and beautiful wife, Yuki Yamamoto. But when reality comes crashing in, Grace must face what she's been running from all along—the fears that make us human, the family scars that need to heal and the longing for connection, especially when navigating the messiness of adulthood.
Available at:
Amazon | Barnes & Noble | Google Play | Kobo | Apple Books | Indiebound | Indigo | Audible | Goodreads
The Witch King by H.E. Edgmon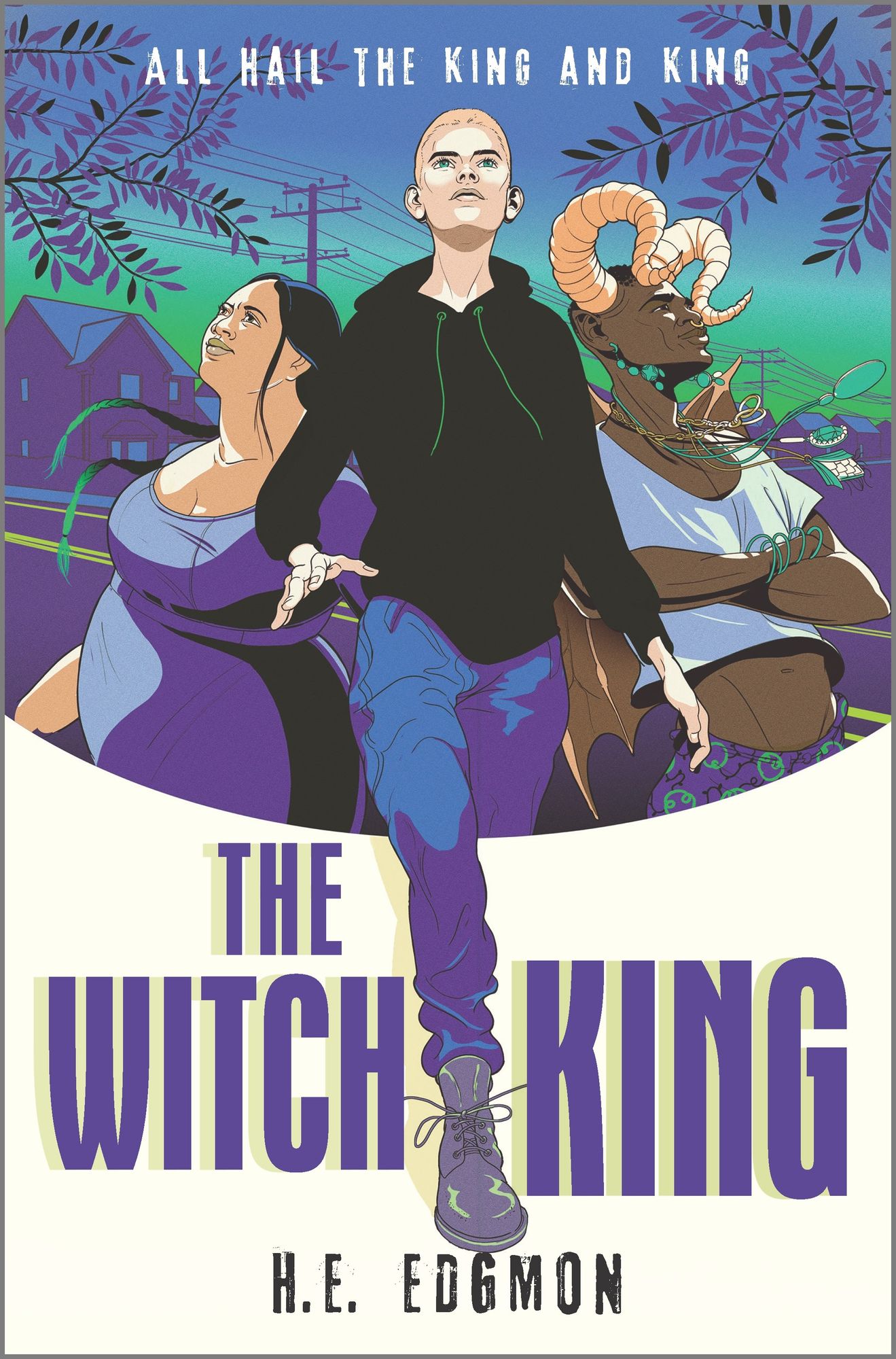 Wyatt would give anything to forget where he came from—but a kingdom demands its king.
In Asalin, fae rule and witches like Wyatt Croft…don't. Wyatt's betrothal to his best friend, fae prince Emyr North, was supposed to change that. But when Wyatt lost control of his magic one devastating night, he fled to the human world.
Now a coldly distant Emyr has hunted him down. Despite transgender Wyatt's newfound identity and troubling past, Emyr has no intention of dissolving their engagement. In fact, he claims they must marry now or risk losing the throne. Jaded, Wyatt strikes a deal with the enemy, hoping to escape Asalin forever. But as he gets to know Emyr, Wyatt realizes the boy he once loved may still exist. And as the witches face worsening conditions, he must decide once and for all what's more important—his people or his freedom.
Available at:
Amazon | Barnes & Noble | Google Play | Kobo | Apple Books | Indiebound | Indigo | Audible | Goodreads
Local Woman Missing by Mary Kubica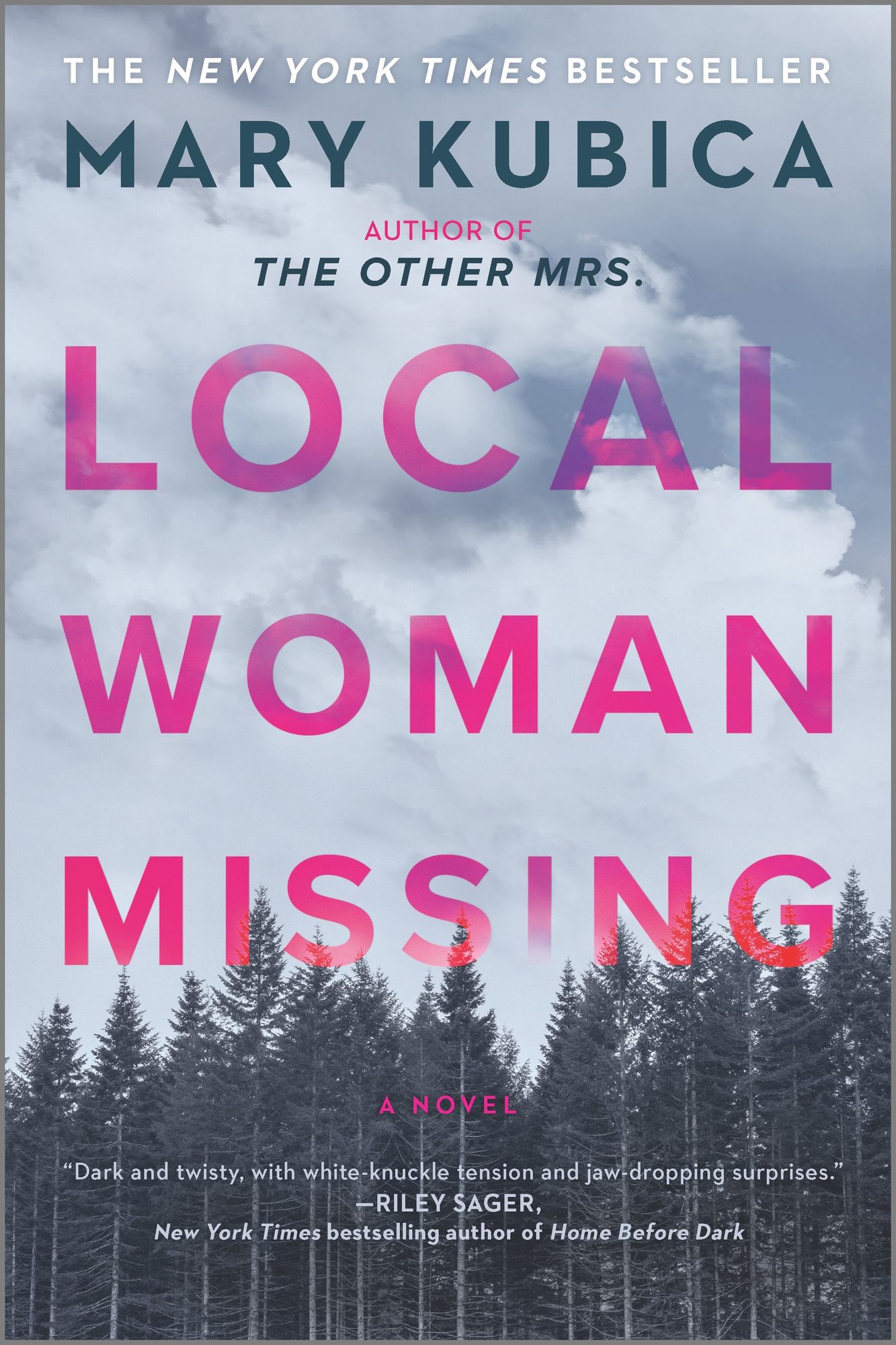 New York Times Bestseller
Dark and twisty, with white-knuckle tension and jaw-dropping surprises." —Riley Sager, New York Times bestselling author of Home Before Dark
In this smart and chilling thriller, master of suspense Mary Kubica takes domestic secrets to a whole new level, showing that some people will stop at nothing to keep the truth buried.
People don't just disappear without a trace…
Shelby Tebow is the first to go missing. Not long after, Meredith Dickey and her six-year-old daughter, Delilah, vanish just blocks away from where Shelby was last seen, striking fear into their once-peaceful community. Are these incidents connected? After an elusive search that yields more questions than answers, the case eventually goes cold.
Now, eleven years later, Delilah shockingly returns. Everyone wants to know what happened to her, but no one is prepared for what they'll find…
Available at:
Amazon | Barnes & Noble | Google Play | Kobo | Apple Books | Indiebound | Indigo | Audible | Goodreads
The Keeper of Night by Kylie Lee Baker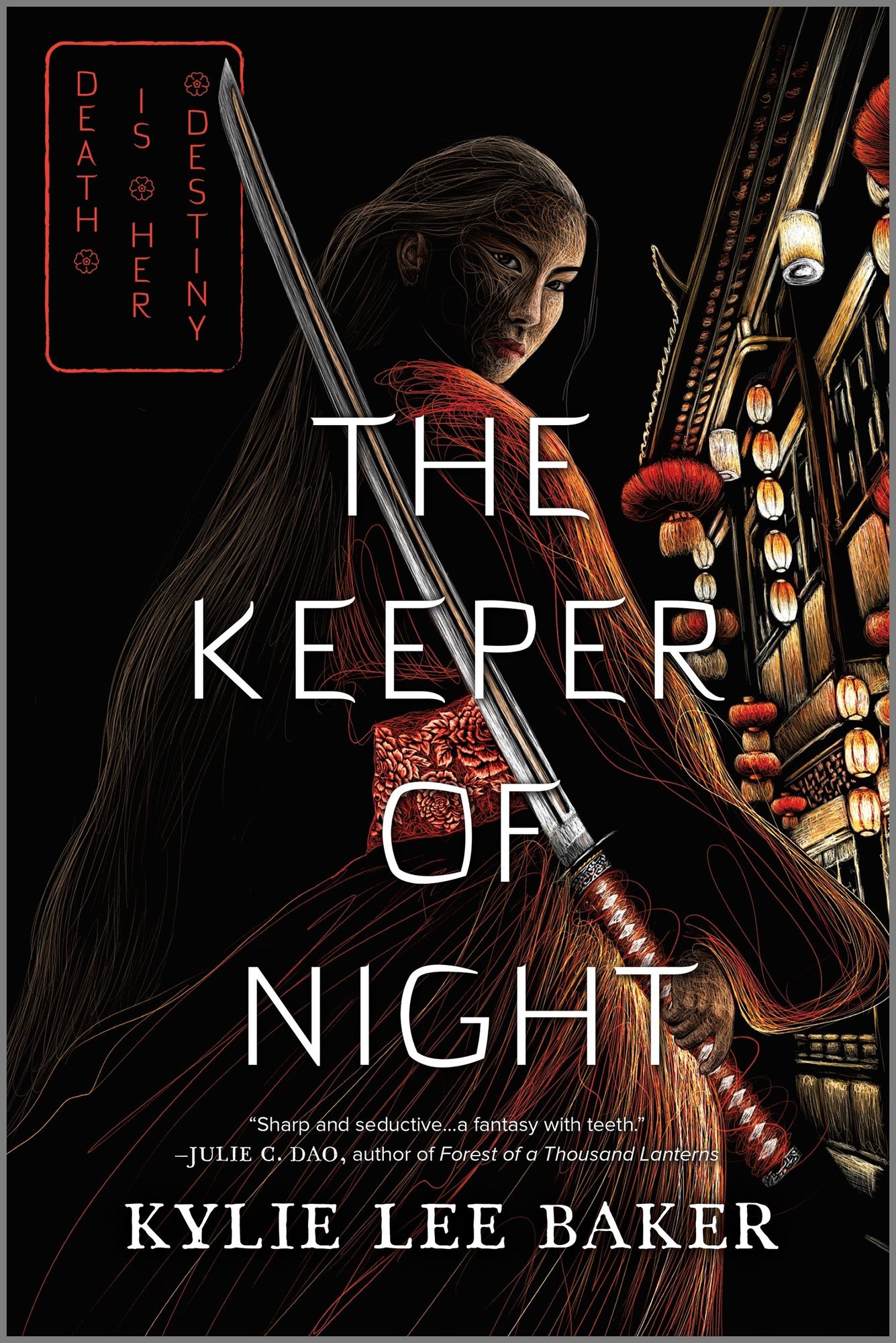 "Sharp and seductive…a fantasy with teeth." —Julie C. Dao, author of Forest of a Thousand Lanterns
A girl of two worlds, accepted by none… A half Reaper, half Shinigami soul collector seeks her destiny in this haunting and compulsively readable dark fantasy duology set in 1890s Japan.
Death is her destiny.
Half British Reaper, half Japanese Shinigami, Ren Scarborough has been collecting souls in the London streets for centuries. Expected to obey the harsh hierarchy of the Reapers who despise her, Ren conceals her emotions and avoids her tormentors as best she can.
When her failure to control her Shinigami abilities drives Ren out of London, she flees to Japan to seek the acceptance she's never gotten from her fellow Reapers. Accompanied by her younger brother, the only being on earth to care for her, Ren enters the Japanese underworld to serve the Goddess of Death…only to learn that here, too, she must prove herself worthy. Determined to earn respect, Ren accepts an impossible task—find and eliminate three dangerous Yokai demons—and learns how far she'll go to claim her place at Death's side.
Available at:
Amazon | Barnes & Noble | Google Play | Kobo | Apple Books | Indiebound | Indigo | Goodreads
Last Girl Ghosted by Lisa Unger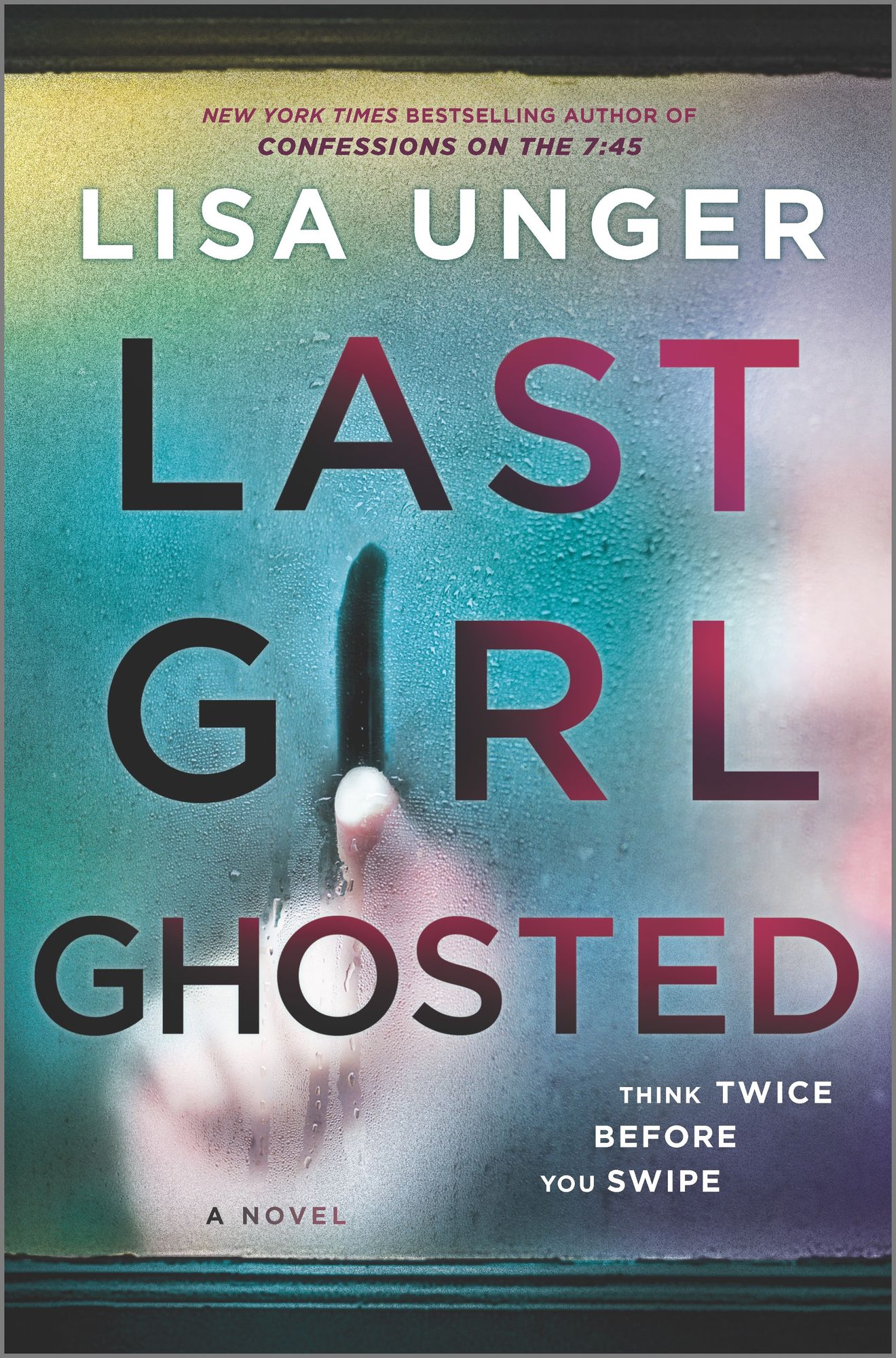 "You won't be able to stop turning the pages!" —Shari Lapena, New York Times bestselling author of The Couple Next Door
Think twice before you swipe.
Secrets, obsession and vengeance converge in this riveting thriller about an online dating match turned deadly cat-and-mouse game, from the New York Times bestselling author of Confessions on the 7:45
She met him through a dating app. An intriguing picture on a screen, a date at a downtown bar. What she thought might be just a quick hookup quickly became much more. She fell for him—hard. It happens sometimes, a powerful connection with a perfect stranger takes you by surprise. Could it be love?
But then, just as things were getting real, he stood her up. Then he disappeared—profiles deleted, phone disconnected. She was ghosted.
Maybe it was her fault. She shared too much, too fast. But isn't that always what women think—that they're the ones to blame? Soon she learns there were others. Girls who thought they were in love. Girls who later went missing. She had been looking for a connection, but now she's looking for answers. Chasing a digital trail into his dark past—and hers—she finds herself on a dangerous hunt. And she's not sure whether she's the predator—or the prey.
Available at:
Amazon | Barnes & Noble | Google Play | Kobo | Apple Books | Indiebound | Indigo | Audible | Goodreads
The City Beautiful by Aden Polydoros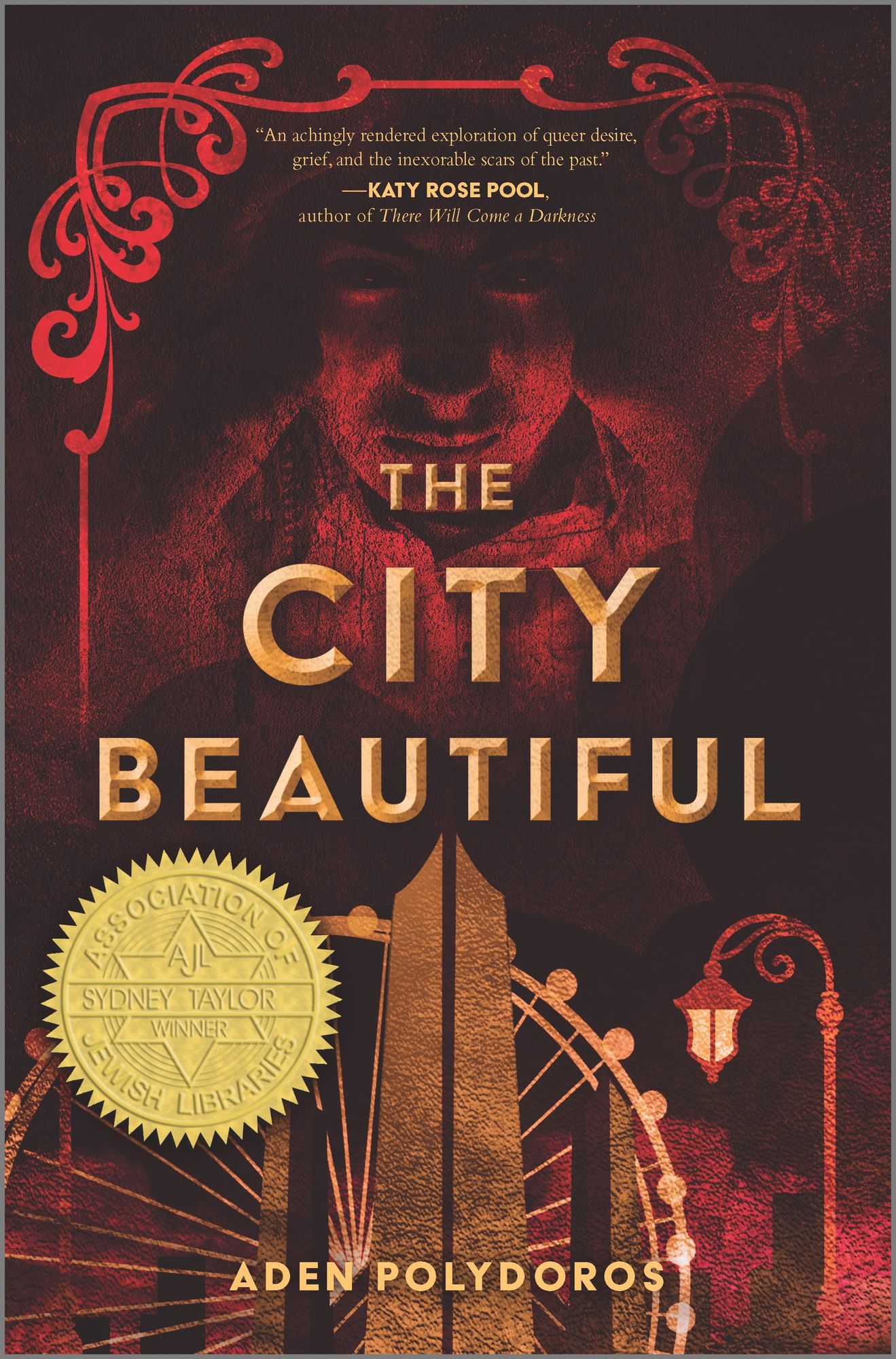 "An achingly rendered exploration of queer desire, grief, and the inexorable scars of the past." —Katy Rose Pool, author of There Will Come A Darkness
Death lurks around every corner in this unforgettable Jewish historical fantasy about a city, a boy, and the shadows of the past that bind them both together.

Chicago, 1893. For Alter Rosen, this is the land of opportunity, and he dreams of the day he'll have enough money to bring his mother and sisters to America, freeing them from the oppression they face in his native Romania.

But when Alter's best friend, Yakov, becomes the latest victim in a long line of murdered Jewish boys, his dream begins to slip away. While the rest of the city is busy celebrating the World's Fair, Alter is now living a nightmare: possessed by Yakov's dybbuk, he is plunged into a world of corruption and deceit, and thrown back into the arms of a dangerous boy from his past. A boy who means more to Alter than anyone knows.

Now, with only days to spare until the dybbuk takes over Alter's body completely, the two boys must race to track down the killer—before the killer claims them next.
"Chillingly sinister, warmly familiar, and breathtakingly transportive, The City Beautiful is the haunting, queer Jewish historical thriller of my darkest dreams."—Dahlia Adler, creator of LGBTQreads and editor of That Way Madness Lies
Available at:
Amazon | Barnes & Noble | Google Play | Kobo | Apple Books | Indiebound | Indigo | Goodreads
Luminous by Mara Rutherford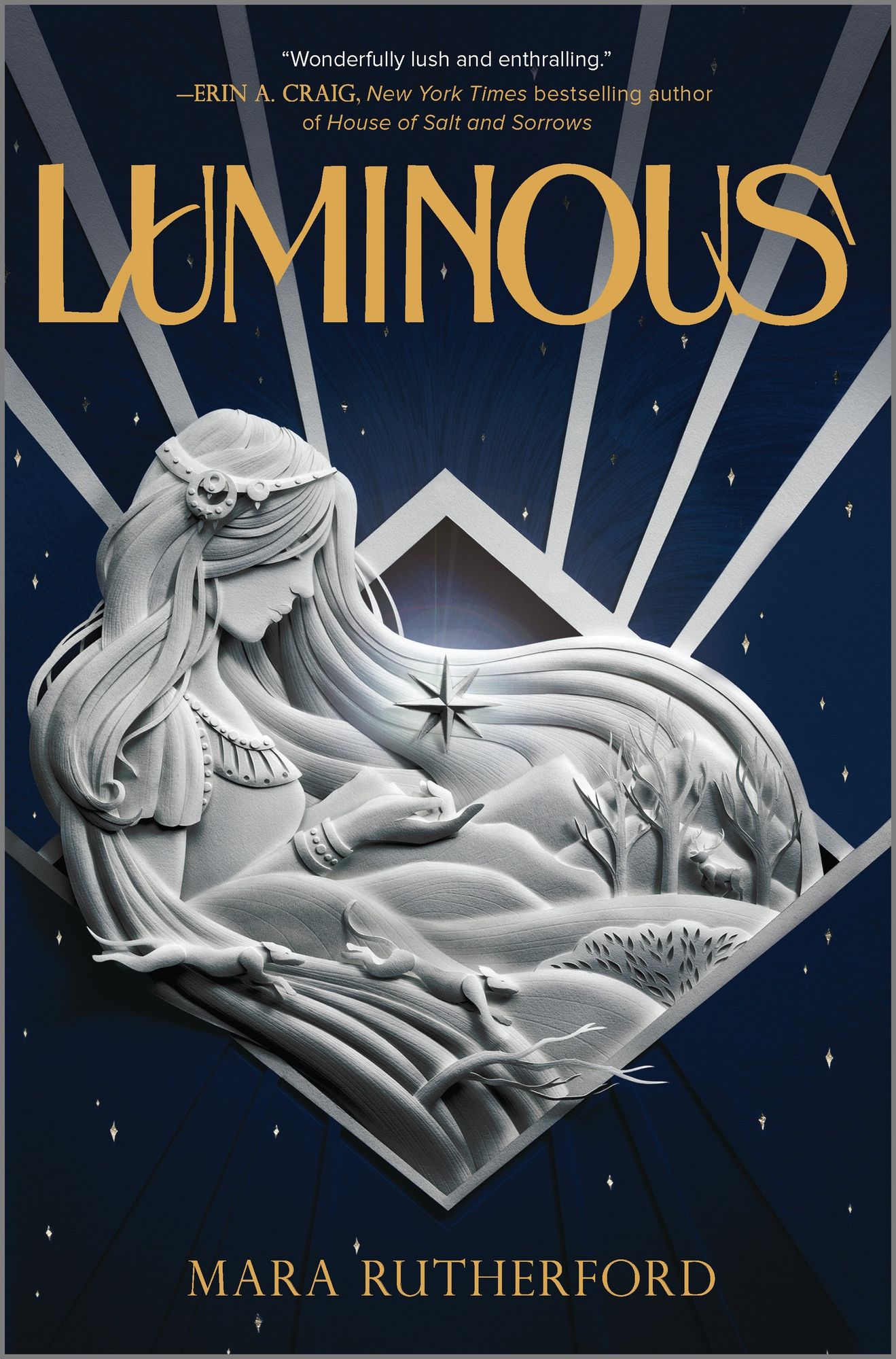 "Wonderfully lush and enthralling." —Erin A. Craig, New York Times bestselling author of House of Salt and Sorrows
From the author of Crown of Coral and Pearl comes an immersive new fantasy about a witch who must learn to harness her power—or risk losing her loved ones forever.
Liora has spent her life in hiding, knowing discovery could mean falling prey to the king's warlock, Darius, who uses mages' magic to grow his own power. But when her worst nightmare comes to pass, Darius doesn't take her. Instead, he demands that her younger sister return to the capital with him. To make matters worse, Evran, Liora's childhood friend and the only one who knows her secret, goes missing following Darius's visit, leaving her without anyone to turn to.
To find Evran and to save her sister, Liora must embrace the power she has always feared. But the greatest danger she'll face is yet to come, for Darius has plans in motion that will cause the world to fall into chaos—and Liora and Evran may be the only ones who can stop him.

"A beautiful, enchanting tale of a young woman coming into her own powers. Luminous shines as brightly as its heroine." —Joan He, New York Times bestselling author of The Ones We're Meant to Find
"Shining prose, radiant characters, and a love story that burns bright." —Elly Blake, New York Times bestselling author of the Frostblood Saga
Available at:
Amazon | Barnes & Noble | Google Play | Kobo | Apple Books | Indiebound | Indigo | Audible | Goodreads
Ace of Shades by Amanda Foody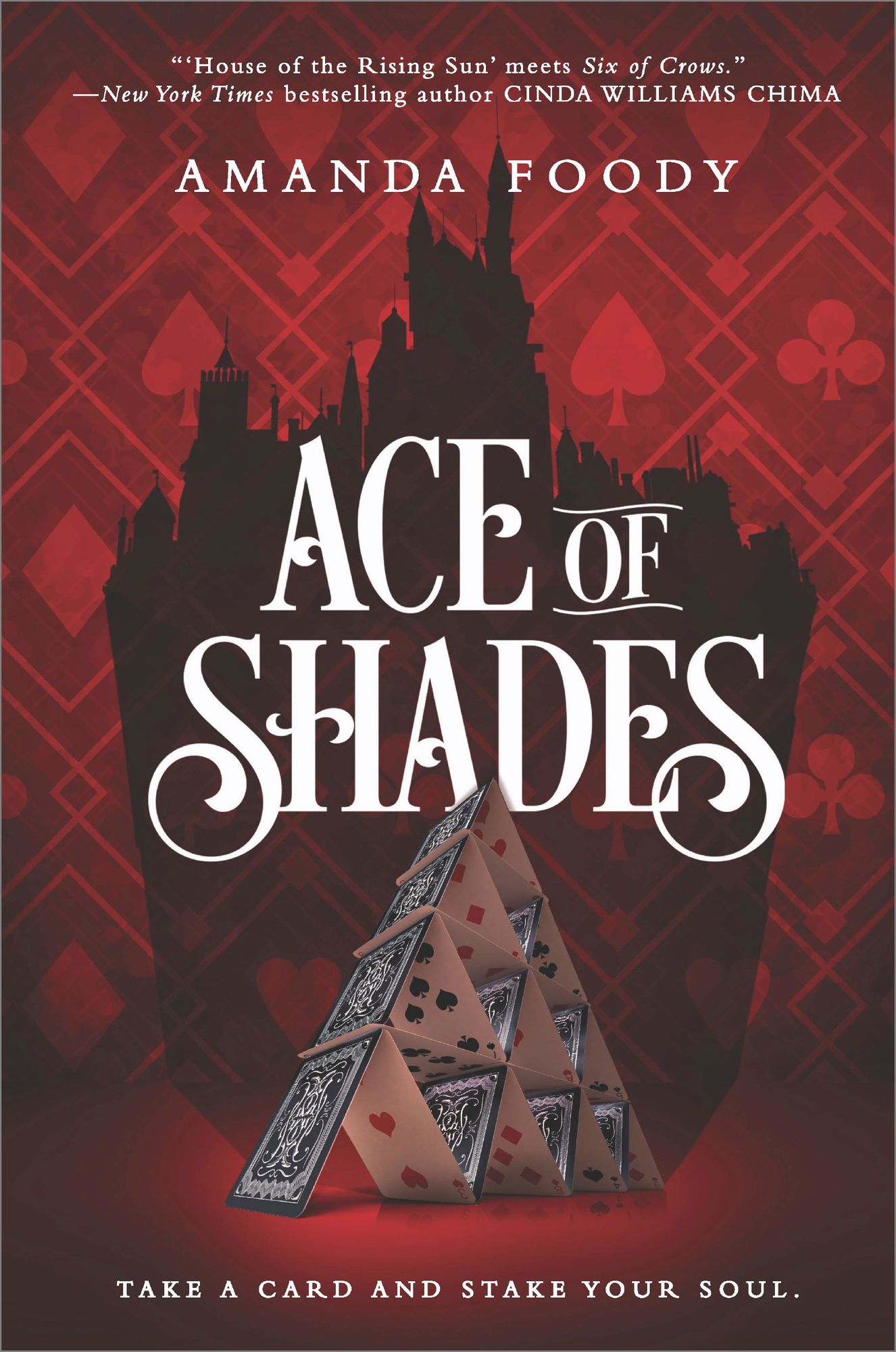 "Ace of Shades has it all …an utter delight."—Claire Legrand, New York Times bestselling author of Furyborn
"A rich, satisfying, complicated story. One of the best fantasy series I've read in years."—Christine Lynn Herman, author of The Devouring Gray
Welcome to the City of Sin, where casino families reign, gangs infest the streets…and secrets hide in every shadow.
New Reynes, the so-called City of Sin, is no place for a properly raised young lady. But when her mother goes missing, Enne Salta must leave her finishing school—and her reputation—behind to follow her mother's trail in the city where no one survives uncorrupted.
Frightened and alone, Enne's only clue leads her to Levi Glaiyser—a street lord and a con man in desperate need of the compensation Enne offers. Their search sends this unlikely duo through glamorous casinos, illicit cabarets, and into the clutches of a ruthless Mafia donna. But as Levi's enemies close in on them, a deadly secret from Enne's past comes to light and she must surrender herself to the City of Sin — to a vicious game of execution…
Where the players never win.
Available at:
Amazon | Barnes & Noble | Google Play | Kobo | Apple Books | Indiebound | Indigo | Goodreads
The Iron King by Julie Kagawa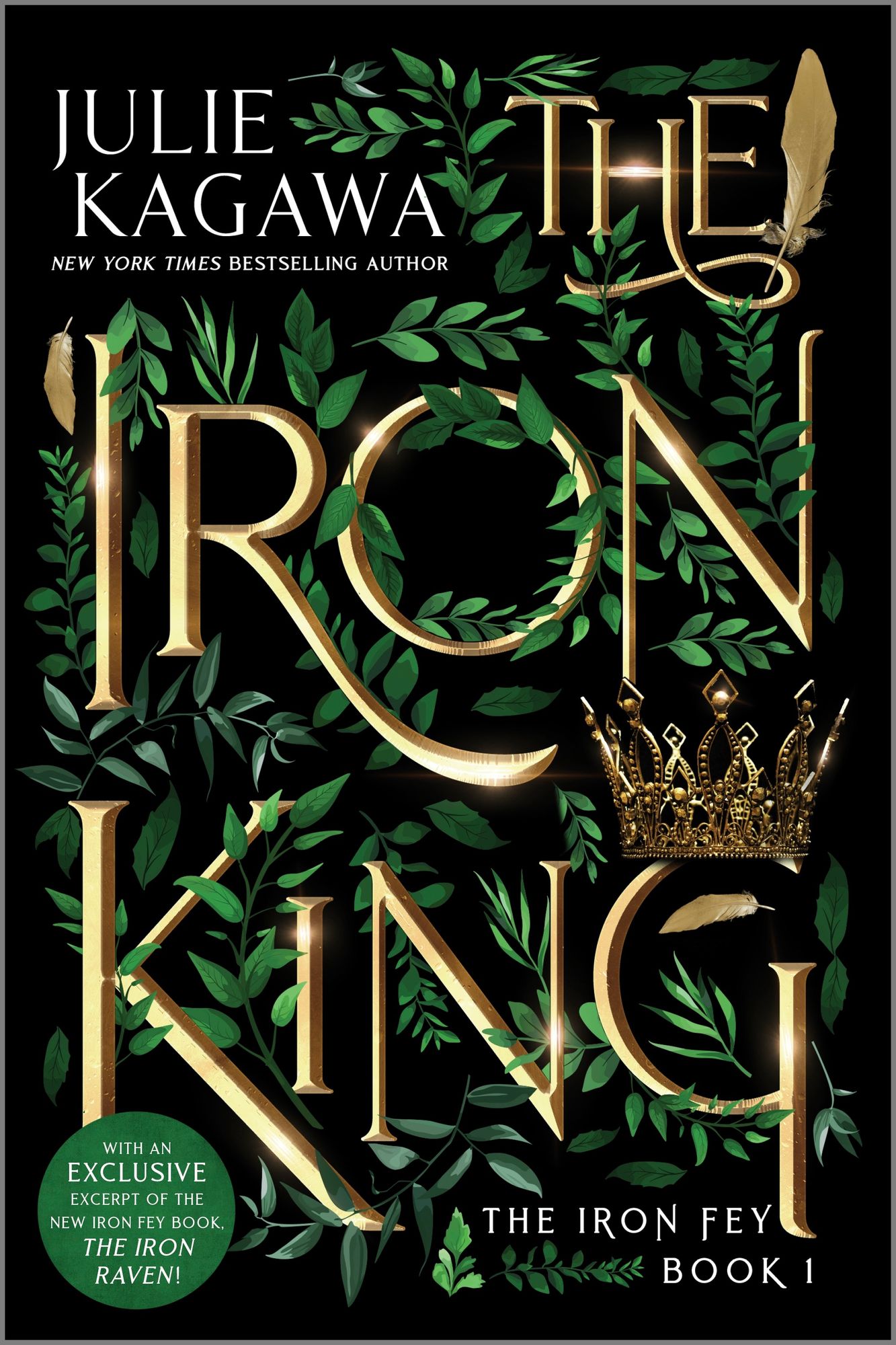 Enter a fantastical world of dangerous faeries, wicked princes and one half-human girl who discovers her entire life is a lie. This special edition of The Iron King includes the bonus novella "Winter's Passage" and an exclusive excerpt from the new Iron Fey book, The Iron Raven.
MY NAME IS MEGHAN CHASE.

In less than twenty-four hours, I'll be sixteen. Countless stories, songs and poems have been written about this wonderful age, when a girl finds true love and the stars shine for her and the handsome prince carries her off into the sunset.
I DON'T THINK IT WILL BE THAT WAY FOR ME.

Something has always felt slightly off in Meghan Chase's life, ever since her father disappeared when she was six. Ten years later, when her little brother also goes missing, Meghan learns the truth—she is the secret daughter of a mythical faery king and a pawn in a deadly war. Now Meghan will learn just how far she'll go to save someone she loves, to stop a mysterious evil no faery creature dare face…and to find love with a young prince who might rather see her dead than let her touch his icy heart.
Available at:
Amazon | Barnes & Noble | Google Play | Kobo | Apple Books | Indiebound | Indigo | Goodreads
What books have you been discovering on TikTok lately? Let us know in the comments below.