Even though Halloween may be more of an indoor and solitary activity this year, there's no reason it cannot be fun. Prepare yourself for some chillingly good stories that you'll want to think about all spooky season.
Confessions on the 7:45 by Lisa Unger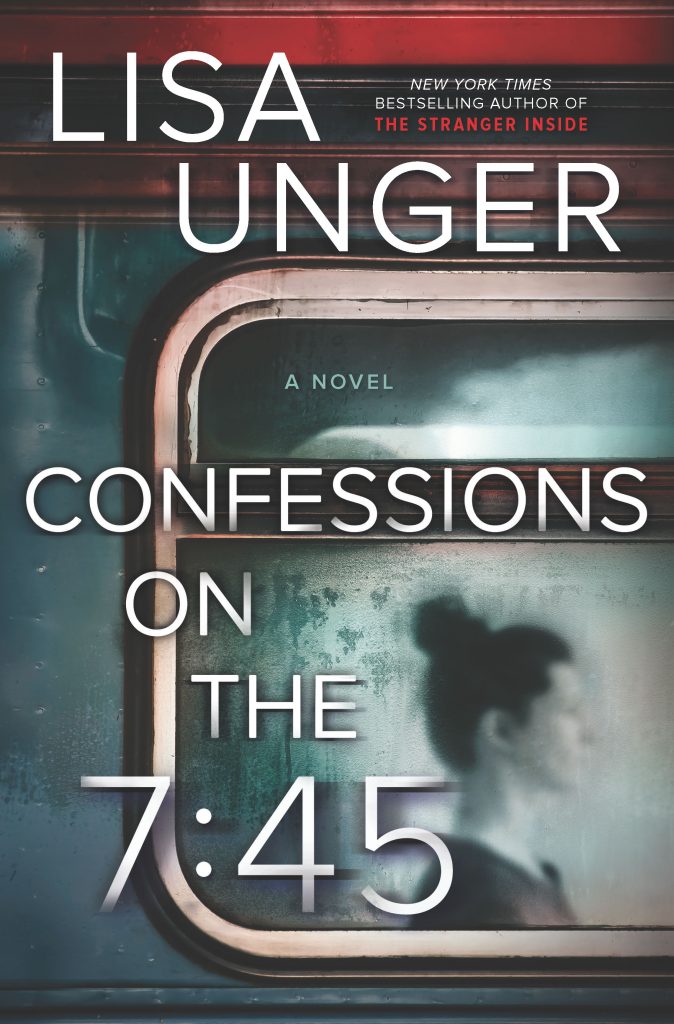 Be careful to whom you tell your darkest secrets…
Selena Murphy is commuting home from her job in the city when the train stalls out on the tracks. She strikes up a conversation with a beautiful stranger in the next seat, and their connection is fast and easy. The woman introduces herself as Martha and confesses that she's been stuck in an affair with her boss. Selena, in turn, confesses that she suspects her husband is sleeping with the nanny. When the train arrives at Selena's station, the two women part ways, presumably never to meet again.
But days later, Selena's nanny disappears.
Soon Selena finds her once-perfect life upended. As she is pulled into the mystery of the missing nanny, and as the fractures in her marriage grow deeper, Selena begins to wonder, who was Martha really? But she is hardly prepared for what she'll discover.
Available at:
Amazon | Barnes & Noble | Google Play | Kobo | Apple Books | Indiebound | Indigo | Audible | Goodreads
Snow by John Banville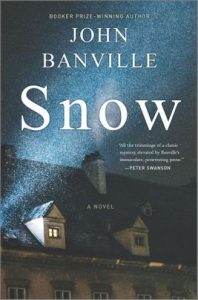 Detective Inspector St. John Strafford has been summoned to County Wexford to investigate a murder. A parish priest has been found dead in Ballyglass House, the family seat of the aristocratic, secretive Osborne family.
The year is 1957 and the Catholic Church rules Ireland with an iron fist. Strafford—flinty, visibly Protestant and determined to identify the murderer—faces obstruction at every turn, from the heavily accumulating snow to the culture of silence in the tight-knit community he begins to investigate.
As he delves further, he learns the Osbornes are not at all what they seem. And when his own deputy goes missing, Strafford must work to unravel the ever-expanding mystery before the community's secrets, like the snowfall itself, threaten to obliterate everything.
Beautifully crafted, darkly evocative and pulsing with suspense, Snow is "the Irish master" (New Yorker) John Banville at his page-turning best.
Available at:
Amazon | Barnes & Noble | Google Play | Kobo | Apple Books | Indiebound | Indigo | Audible | Goodreads
When I Was You by Amber Garza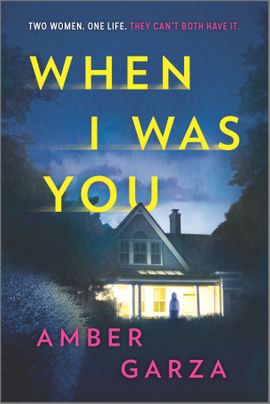 You meets Fatal Attraction in this up-all-night story of suspicion, obsession and motherhood.

It all begins on an ordinary fall morning, when Kelly Medina gets a call from her son's pediatrician to confirm her upcoming "well-baby" appointment. It's a cruel mistake; her son left for college a year ago, and Kelly's never felt so alone. The receptionist quickly apologizes: there's another mother in town named Kelly Medina, and she must have gotten their numbers switched.
For days, Kelly can't stop thinking about the woman who shares her name. Lives in her same town. Has a son she can still hold, and her whole life ahead of her. She can't help looking for her: at the grocery store, at the gym, on social media. When Kelly just happens to bump into the single mother outside that pediatrician's office, it's simple curiosity getting the better of her.
Their unlikely friendship brings Kelly a renewed sense of purpose—taking care of this young woman and her adorable baby boy. But that friendship quickly turns to obsession, and when one Kelly disappears, well, the other one may know why.
Available at:
Amazon | Barnes & Noble | Google Play | Kobo | Apple Books | Indiebound | Indigo | Audible | Goodreads
The Orphan of Cemetery Hill by Hester Fox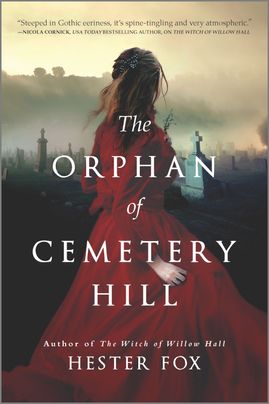 The dead won't bother you if you don't give them permission.

Boston, 1844.
Tabby has a peculiar gift: she can communicate with the recently departed. It makes her special, but it also makes her dangerous.
As an orphaned child, she fled with her sister, Alice, from their charlatan aunt Bellefonte, who wanted only to exploit Tabby's gift so she could profit from the recent craze for seances.
Now a young woman and tragically separated from Alice, Tabby works with her adopted father, Eli, the kind caretaker of a large Boston cemetery. When a series of macabre grave robberies begins to plague the city, Tabby is ensnared in a deadly plot by the perpetrators, known only as the "Resurrection Men."
In the end, Tabby's gift will either save both her and the cemetery—or bring about her own destruction.
Available at:
Amazon | Barnes & Noble | Google Play | Kobo | Apple Books | Indiebound | Indigo | Audible | Goodreads
The Bright Lands by John Fram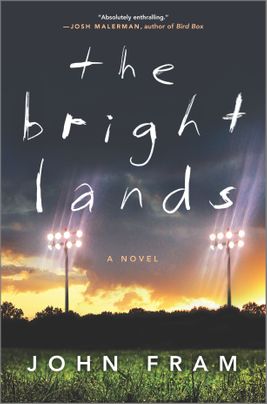 The town of Bentley holds two things dear: its football, and its secrets. But when star quarterback Dylan Whitley goes missing, an unremitting fear grips this remote corner of Texas.
Joel Whitley was shamed out of conservative Bentley ten years ago, and while he's finally made a life for himself as a gay man in New York, his younger brother's disappearance soon brings him back to a place he thought he'd escaped for good. Meanwhile, Sheriff's Deputy Starsha Clark stayed in Bentley; Joel's return brings back painful memories—not to mention questions—about her own missing brother. And in the high school hallways, Dylan's friends begin to suspect that their classmates know far more than they're telling the police. Together, these unlikely allies will stir up secrets their town has long tried to ignore, drawing the attention of dangerous men who will stop at nothing to see that their crimes stay buried.
But no one is quite prepared to face the darkness that's begun to haunt their nightmares, whispering about a place long thought to be nothing but an urban legend: an empty night, a flicker of light on the horizon—The Bright Lands.
Available at:
Amazon | Barnes & Noble | Google Play | Kobo | Apple Books | Indiebound | Indigo | Audible | Goodreads
Before the Devil Fell by Neil Olson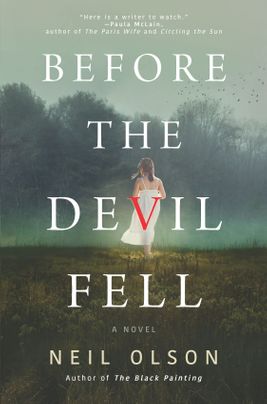 Will Connor returns to his hometown, a village north of Boston, to care for his injured mother. He's kept his distance from the town since high school, but once home he finds himself reexamining a horrific incident that took place during one of his mother's "spirit circles." His mother had embraced the hippie generation's fascination with New Age and the arcane, but the unexpected death of a close friend put an end to the meetings of the modern-day coven.
Or did it?
As Will looks deeper into his family's history he discovers that her practices weren't so much a passing fad but the latest link in a long tradition of New England witchcraft, which still seems to hold a strange power over the town. Will hopes that unearthing the facts about the death will put his questions to rest, but there are those willing to resort to violence to keep those secrets buried.
Available at:
Amazon | Barnes & Noble | Google Play | Kobo | Apple Books | Indiebound | Indigo | Audible | Goodreads
The Mirror Man by Jane Gilmartin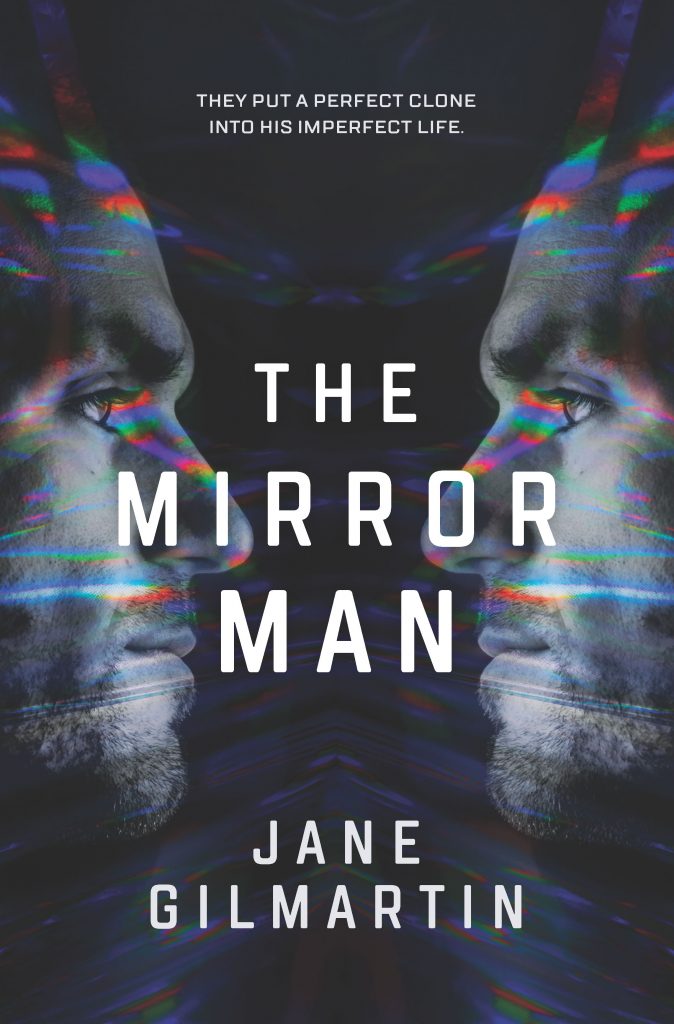 Meet Jeremiah Adams. There are two of him.
The offer is too tempting: be part of a scientific breakthrough, step out of his life for a year, and be paid hugely for it. When ViMed Pharmaceutical asks Jeremiah to be part of an illegal cloning experiment, he sees it as a break from an existence he feels disconnected from. No one will know he's been replaced—not the son who ignores him, not his increasingly distant wife—since a revolutionary drug called Meld can transfer his consciousness and memories to his copy.
From a luxurious apartment, he watches the clone navigate his day-to-day life. But soon Jeremiah discovers that examining himself from an outsider's perspective isn't what he thought it would be, and he watches in horror as "his" life spirals out of control. ViMed needs the experiment to succeed—they won't call it off, and are prepared to remove any obstacle. With his family in danger, Jeremiah needs to finally find the courage to face himself head-on.
Available at:
Amazon | Barnes & Noble | Google Play | Kobo | Apple Books | Indiebound | Indigo | Audible | Goodreads
Home Before Dark by Riley Sager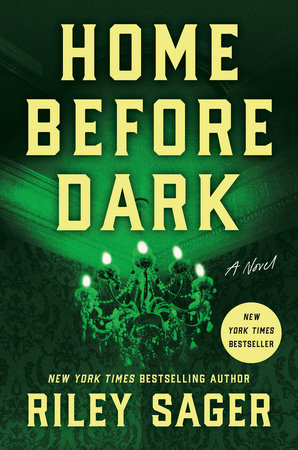 What was it like? Living in that house.
Maggie Holt is used to such questions. Twenty-five years ago, she and her parents, Ewan and Jess, moved into Baneberry Hall, a rambling Victorian estate in the Vermont woods. They spent three weeks there before fleeing in the dead of night, an ordeal Ewan later recounted in a nonfiction book called House of Horrors. His tale of ghostly happenings and encounters with malevolent spirits became a worldwide phenomenon, rivaling The Amityville Horror in popularity—and skepticism.
Today, Maggie is a restorer of old homes and too young to remember any of the events mentioned in her father's book. But she also doesn't believe a word of it. Ghosts, after all, don't exist. When Maggie inherits Baneberry Hall after her father's death, she returns to renovate the place to prepare it for sale. But her homecoming is anything but warm. People from the past, chronicled in House of Horrors, lurk in the shadows. And locals aren't thrilled that their small town has been made infamous thanks to Maggie's father. Even more unnerving is Baneberry Hall itself—a place filled with relics from another era that hint at a history of dark deeds. As Maggie experiences strange occurrences straight out of her father's book, she starts to believe that what he wrote was more fact than fiction.
Available at:
Amazon | Barnes & Noble | Google Play | Kobo | Apple Books | Indiebound | Indigo | Audible | Goodreads
Mexican Gothic by Silvia Moreno-Garcia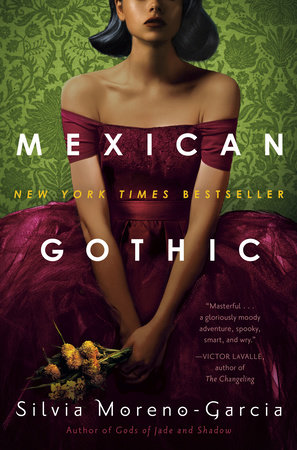 After receiving a frantic letter from her newly-wed cousin begging for someone to save her from a mysterious doom, Noemí Taboada heads to High Place, a distant house in the Mexican countryside. She's not sure what she will find—her cousin's husband, a handsome Englishman, is a stranger, and Noemí knows little about the region.
Noemí is also an unlikely rescuer: She's a glamorous debutante, and her chic gowns and perfect red lipstick are more suited for cocktail parties than amateur sleuthing. But she's also tough and smart, with an indomitable will, and she is not afraid: Not of her cousin's new husband, who is both menacing and alluring; not of his father, the ancient patriarch who seems to be fascinated by Noemí; and not even of the house itself, which begins to invade Noemi's dreams with visions of blood and doom.
Her only ally in this inhospitable abode is the family's youngest son. Shy and gentle, he seems to want to help Noemí, but might also be hiding dark knowledge of his family's past. For there are many secrets behind the walls of High Place. The family's once colossal wealth and faded mining empire kept them from prying eyes, but as Noemí digs deeper she unearths stories of violence and madness.
And Noemí, mesmerized by the terrifying yet seductive world of High Place, may soon find it impossible to ever leave this enigmatic house behind.
Available at:
Amazon | Barnes & Noble | Google Play | Kobo | Apple Books | Indiebound | Indigo | Audible | Goodreads
The Lady From the Black Lagoon by Mallory O'Meara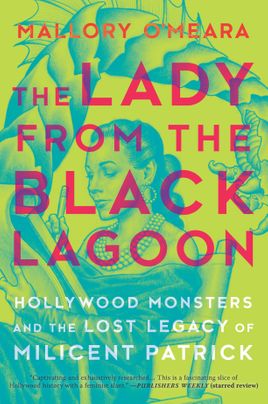 The Lady from the Black Lagoon uncovers the life and work of Milicent Patrick—one of Disney's first female animators and the only woman in history to create one of Hollywood's classic movie monsters
As a teenager, Mallory O'Meara was thrilled to discover that one of her favorite movies, Creature from the Black Lagoon, featured a monster designed by a woman, Milicent Patrick. But for someone who should have been hailed as a pioneer in the genre, there was little information available. For, as O'Meara soon discovered, Patrick's contribution had been claimed by a jealous male colleague, her career had been cut short and she soon after had disappeared from film history. No one even knew if she was still alive.
As a young woman working in the horror film industry, O'Meara set out to right the wrong, and in the process discovered the full, fascinating story of an ambitious, artistic woman ahead of her time. Patrick's contribution to special effects proved to be just the latest chapter in a remarkable, unconventional life, from her youth growing up in the shadow of Hearst Castle, to her career as one of Disney's first female animators. And at last, O'Meara discovered what really had happened to Patrick after The Creature's success, and where she went.
A true-life detective story and a celebration of a forgotten feminist trailblazer, Mallory O'Meara's The Lady from the Black Lagoon establishes Patrick in her rightful place in film history while calling out a Hollywood culture where little has changed since.
Available at:
Amazon | Barnes & Noble | Google Play | Kobo | Apple Books | Indiebound | Indigo | Audible | Goodreads
Lovecraft Country by Matt Ruff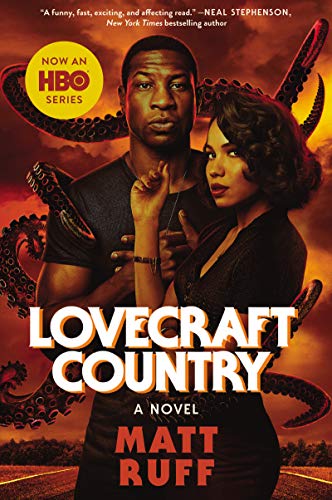 Now an HBO® series from J.J. Abrams (executive producer of Westworld), Misha Green (creator of Underground), and Jordan Peele (director of Get Out and Us), this brilliant and imaginative novel by critically acclaimed author Matt Ruff makes visceral the terrors of Jim Crow America, melding historical fiction, pulp noir, and Lovecraftian horror.
Chicago, 1954. When his father Montrose goes missing, 22-year-old Army veteran Atticus Turner embarks on a road trip to New England to find him, accompanied by his Uncle George—publisher of The Safe Negro Travel Guide—and his childhood friend Letitia. On their journey to the manor of Mr. Braithwhite—heir to the estate that owned one of Atticus's ancestors—they encounter both mundane terrors of white America and malevolent spirits that seem straight out of the weird tales George devours.
A chimerical blend of magic, power, hope, and freedom that stretches across time, touching diverse members of two black families, Lovecraft Country is a devastating kaleidoscopic portrait of racism—the terrifying specter that continues to haunt us today.
Available at:
Amazon | Barnes & Noble | Google Play | Kobo | Apple Books | Indiebound | Indigo | Audible | Goodreads
Tear Me Apart by J.T. Ellison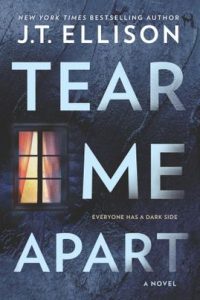 It was the perfect place to disappear…
One moment will change their lives forever…
Competitive skier Mindy Wright is a superstar in the making until a spectacular downhill crash threatens not just her racing career but her life. During surgery, doctors discover she's suffering from a severe form of leukemia, and a stem cell transplant is her only hope. But when her parents are tested, a frightening truth emerges. Mindy is not their daughter.
Who knows the answers?
The race to save Mindy's life means unraveling years of lies. Was she accidentally switched at birth or is there something more sinister at play? The search for the truth will tear a family apart…and someone is going to deadly extremes to protect the family's deepest secrets.
Available at:
Amazon | Barnes & Noble | Google Play | Kobo | Apple Books | Indiebound | Indigo | Audible | Goodreads
Lies, Lies, Lies by Adele Parks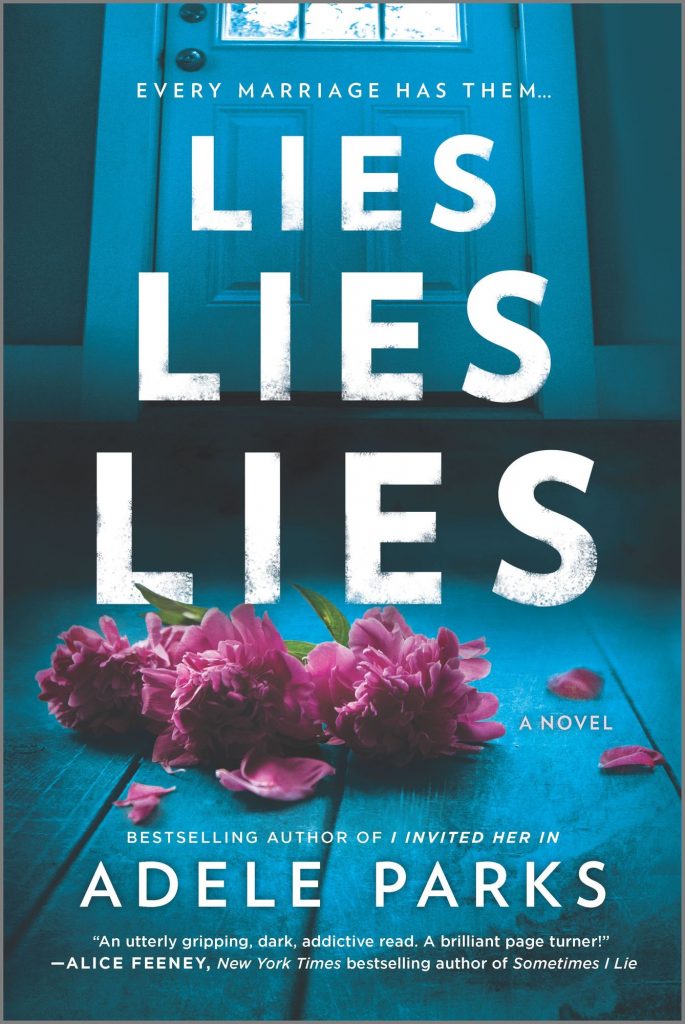 Daisy and Simon's marriage isn't what it seems…
After years together, the arrival of longed-for daughter Millie sealed everything in place. They're a happy little family of three.
So what if Simon drinks a bit too much sometimes—Daisy's used to it. She knows he's just letting off steam. Until one night at a party, things spiral horribly out of control. And their happy little family of three will never be the same again.
In Lies, Lies, Lies, #1 Sunday Times bestselling author Adele Parks explores the darkest corners of a relationship in free fall in a mesmerizing tale of marriage and secrets.
Available at:
Amazon | Barnes & Noble | Google Play | Kobo | Apple Books | Indiebound | Indigo | Audible | Goodreads