Summer is coming to a close, but there is still plenty of time to fill your days with good books! Romances, thrillers… our TBR is growing as we speak! Grab your bffs for a group read with The Friendship List by Susan Mallery. Maybe you're looking for a LGBTQ+ romance with The Secret of You and Me by Melissa Lenhardt? Or how about curling up with a thrilling campfire read with Lies, Lies, Lies by Adele Parks? Needless to say, at least one of these books will be your next summer read!
The Friendship List by Susan Mallery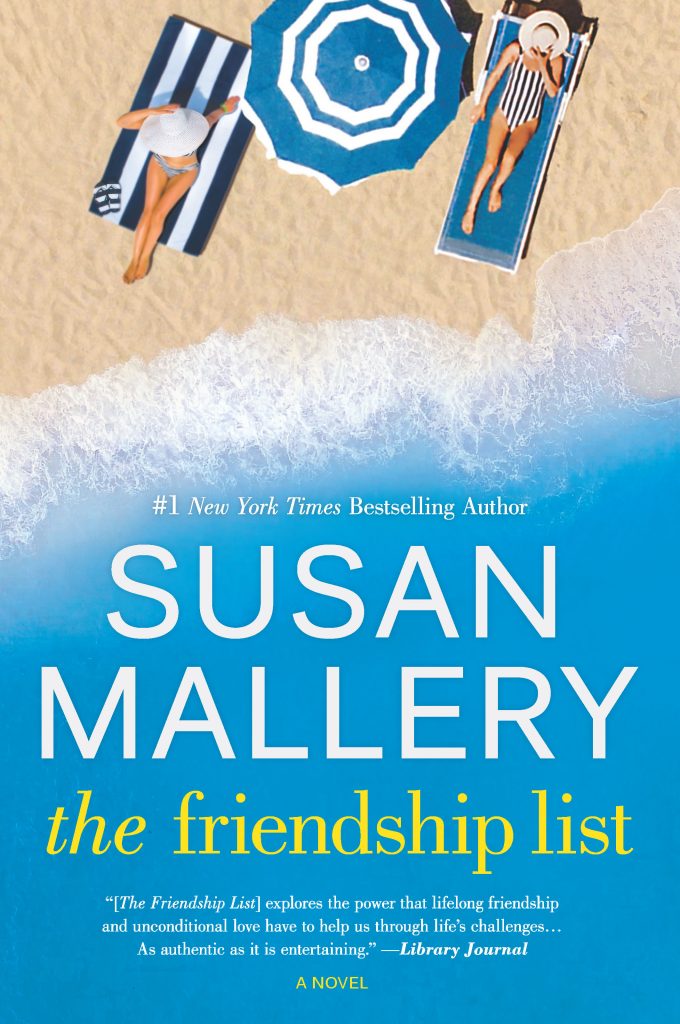 Two best friends jump-start their lives in a summer that will change them forever…Single mom Ellen Fox couldn't be more content—until she overhears her son saying he can't go to his dream college because she needs him too much. If she wants him to live his best life, she has to convince him she's living hers.
So Unity Leandre, her best friend since forever, creates a list of challenges to push Ellen out of her comfort zone. Unity will complete the list, too, but not because she needs to change. What's wrong with a thirtysomething widow still sleeping in her late husband's childhood bed?
The Friendship List begins as a way to make others believe they're just fine. But somewhere between "wear three-inch heels" and "have sex with a gorgeous guy," Ellen and Unity discover that life is meant to be lived with joy and abandon, in a story filled with humor, heartache and regrettable tattoos.
Available August 4:
Amazon | Barnes & Noble | Google Play | Kobo | Apple Books | Indiebound | Audible | Goodreads
Lies, Lies, Lies by Adele Parks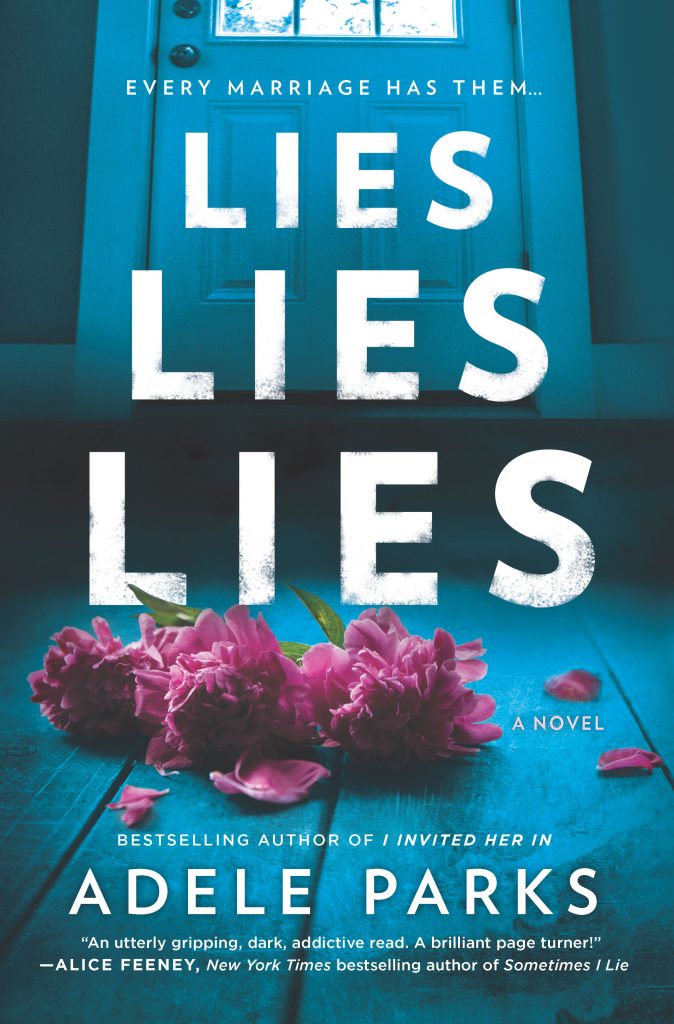 Daisy and Simon's marriage isn't what it seems…
After years together, the arrival of longed-for daughter Millie sealed everything in place. They're a happy little family of three.
So what if Simon drinks a bit too much sometimes—Daisy's used to it. She knows he's just letting off steam. Until one night at a party things spiral horribly out of control. And their happy little family of three will never be the same again.
In Lies, Lies, Lies, #1 Sunday Times bestselling author Adele Parks explores the darkest corners of a relationship in free fall in a mesmerizing tale of marriage and secrets.
Available August 4:
Amazon | Barnes & Noble | Google Play | Kobo | Apple Books | Indiebound | Audible | Goodreads
Rules of the Road by Ciara Geraghty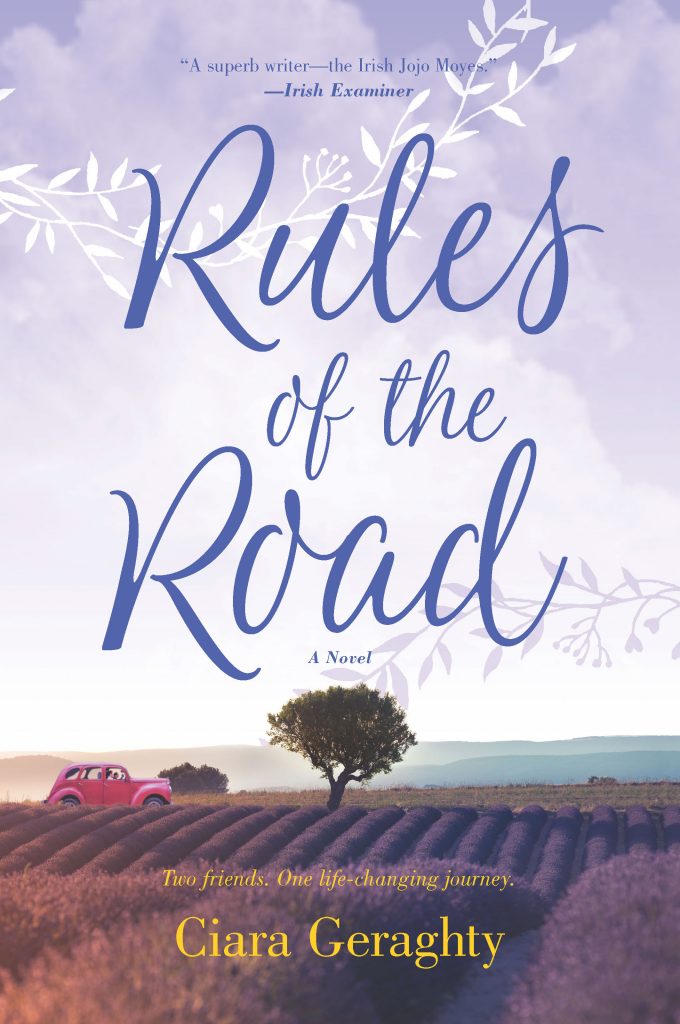 The simple fact of the matter is that Iris loves life. Maybe she's forgotten that. Sometimes that happens, doesn't it? To the best of us? All I have to do is remind her of that one simple fact.

Tuesday morning starts like any other—until Terry discovers her best friend, Iris, has gone missing. Finding her takes Terry, Iris and Terry's confused father, Eugene, on an extraordinary journey, one that will change all of their lives.
And along the way, what should be the worst six days of Terry's life turn into the best. Because friendship teaches us all to be brave—and that sometimes the rules are made to be broken.

Available August 4:
Amazon | Barnes & Noble | Google Play | Kobo | Apple Books | Indiebound | Audible | Goodreads
The Secret of You and Me by Melissa Lenhardt
True love never fades—and old secrets never die…
Nora hasn't looked back. Not since she fled Texas to start a new life. Away from her father's volatile temper and the ever-watchful gaze of her claustrophobically conservative small town, Nora has freed herself. She can live—and love—however she wants. The only problem is that she also left behind the one woman she can't forget. Now tragedy calls her back home to confront her past—and reconcile her future.
Sophie seems to have everything—a wonderful daughter, a successful husband and a rewarding career. Yet underneath that perfection lies an explosive secret. She still yearns for Nora—her best friend and first love—despite all the years between them. Keeping her true self hidden hasn't been easy, but it's been necessary. So when Sophie finds out that Nora has returned, she hopes Nora's stay is short. The life she has built depends on it.
But they both find that first love doesn't fade easily. Memories come to light, passion ignites and old feelings resurface. As the forces of family and intolerance that once tore them apart begin to reemerge, they realize some things may never change—unless they demand it.
Available August 4:
Amazon | Barnes & Noble | Google Play | Kobo | Apple Books | Indiebound | Audible | Goodreads
The Lions of Fifth Avenue: A Novel by Fiona Davis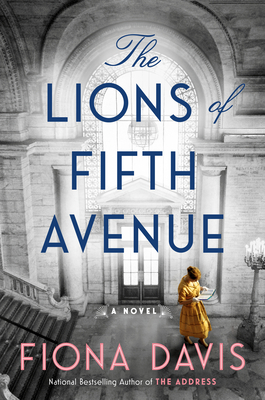 In nationally bestselling author Fiona Davis's latest historical novel, a series of book thefts roils the iconic New York Public Library, leaving two generations of strong-willed women to pick up the pieces.
It's 1913, and on the surface, Laura Lyons couldn't ask for more out of life—her husband is the superintendent of the New York Public Library, allowing their family to live in an apartment within the grand building, and they are blessed with two children. But headstrong, passionate Laura wants more, and when she takes a leap of faith and applies to the Columbia Journalism School, her world is cracked wide open. As her studies take her all over the city, she is drawn to Greenwich Village's new bohemia, where she discovers the Heterodoxy Club—a radical, all-female group in which women are encouraged to loudly share their opinions on suffrage, birth control, and women's rights. Soon, Laura finds herself questioning her traditional role as wife and mother. But when valuable books are stolen back at the library, threatening the home and institution she loves, she's forced to confront her shifting priorities head on . . . and may just lose everything in the process.
Eighty years later, in 1993, Sadie Donovan struggles with the legacy of her grandmother, the famous essayist Laura Lyons, especially after she's wrangled her dream job as a curator at the New York Public Library. But the job quickly becomes a nightmare when rare manuscripts, notes, and books for the exhibit Sadie's running begin disappearing from the library's famous Berg Collection. Determined to save both the exhibit and her career, the typically risk-adverse Sadie teams up with a private security expert to uncover the culprit. However, things unexpectedly become personal when the investigation leads Sadie to some unwelcome truths about her own family heritage—truths that shed new light on the biggest tragedy in the library's history.
Available August 4:
Amazon | Barnes & Noble | Google Play | Kobo | Apple Books | Indiebound | Audible | Goodreads
The Death of Vivek Oji by Akwaeke Emezi
"Electrifying." — O Magazine
Named one of the year's most anticipated books by The New York Times, Elle, Harper's Bazaar, BuzzFeed, Refinery29, and more

What does it mean for a family to lose a child they never really knew?

One afternoon, in a town in southeastern Nigeria, a mother opens her front door to discover her son's body, wrapped in colorful fabric, at her feet. What follows is the tumultuous, heart-wrenching story of one family's struggle to understand a child whose spirit is both gentle and mysterious. Raised by a distant father and an understanding but overprotective mother, Vivek suffers disorienting blackouts, moments of disconnection between self and surroundings. As adolescence gives way to adulthood, Vivek finds solace in friendships with the warm, boisterous daughters of the Nigerwives, foreign-born women married to Nigerian men. But Vivek's closest bond is with Osita, the worldly, high-spirited cousin whose teasing confidence masks a guarded private life. As their relationship deepens—and Osita struggles to understand Vivek's escalating crisis—the mystery gives way to a heart-stopping act of violence in a moment of exhilarating freedom.

Propulsively readable, teeming with unforgettable characters, The Death of Vivek Oji is a novel of family and friendship that challenges expectations—a dramatic story of loss and transcendence that will move every reader.
Available August 4:
Amazon | Barnes & Noble | Google Play | Kobo | Apple Books | Indiebound | Audible | Goodreads
The Night Swim by Megan Goldin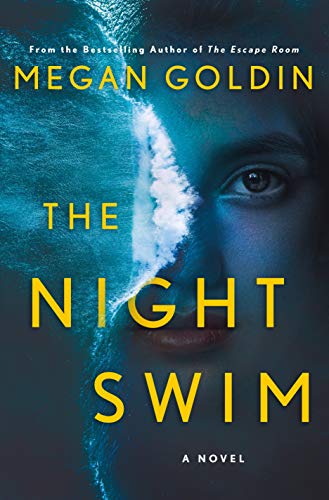 In The Night Swim, a new thriller from Megan Goldin, author of The Escape Room, a true crime podcast host covering a controversial trial finds herself drawn deep into a small town's dark past and a brutal crime that took place there years before.

Ever since her true-crime podcast became an overnight sensation and set an innocent man free, Rachel Krall has become a household name—and the last hope for people seeking justice. But she's used to being recognized for her voice, not her face. Which makes it all the more unsettling when she finds a note on her car windshield, addressed to her, begging for help.
The new season of Rachel's podcast has brought her to a small town being torn apart by a devastating rape trial. A local golden boy, a swimmer destined for Olympic greatness, has been accused of raping the beloved granddaughter of the police chief. Under pressure to make Season 3 a success, Rachel throws herself into her investigation—but the mysterious letters keep coming. Someone is following her, and she won't stop until Rachel finds out what happened to her sister twenty-five years ago. Officially, Jenny Stills tragically drowned, but the letters insist she was murdered—and when Rachel starts asking questions, nobody in town wants to answer. The past and present start to collide as Rachel uncovers startling connections between the two cases—and a revelation that will change the course of the trial and the lives of everyone involved.
Electrifying and propulsive, The Night Swim asks: What is the price of a reputation? Can a small town ever right the wrongs of its past? And what really happened to Jenny?
Available August 4:
Amazon | Barnes & Noble | Google Play | Kobo | Indiebound | Audible | Goodreads
Luster by Raven Leilani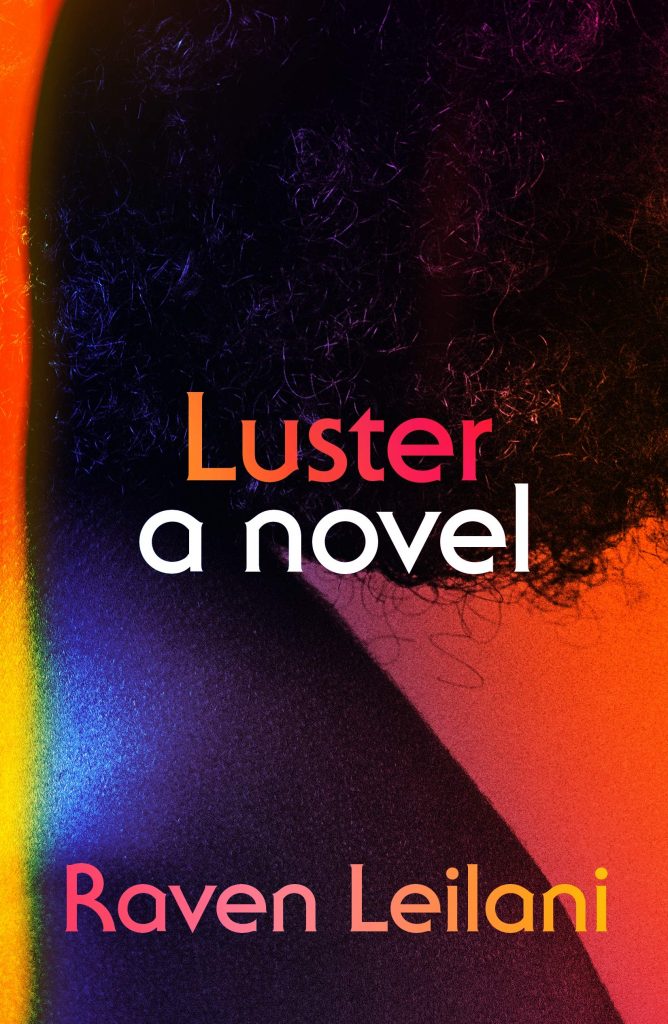 Sharp, comic, disruptive, tender, Raven Leilani's debut novel, Luster, sees a young black woman fall into art and someone else's open marriage
Edie is stumbling her way through her twenties—sharing a subpar apartment in Bushwick, clocking in and out of her admin job, making a series of inappropriate sexual choices. She's also, secretly, haltingly figuring her way into life as an artist. And then she meets Eric, a digital archivist with a family in New Jersey, including an autopsist wife who has agreed to an open marriage—with rules. As if navigating the constantly shifting landscapes of contemporary sexual manners and racial politics weren't hard enough, Edie finds herself unemployed and falling into Eric's family life, his home. She becomes hesitant friend to his wife and a de facto role model to his adopted daughter. Edie is the only black woman young Akila may know.
Razor sharp, darkly comic, sexually charged, socially disruptive, Luster is a portrait of a young woman trying to make her sense of her life in a tumultuous era. It is also a haunting, aching description of how hard it is to believe in your own talent and the unexpected influences that bring us into ourselves along the way.
Available August 4:
Amazon | Barnes & Noble | Google Play | Kobo | Indiebound | Audible | Goodreads
Midnight Sun by Stephenie Meyer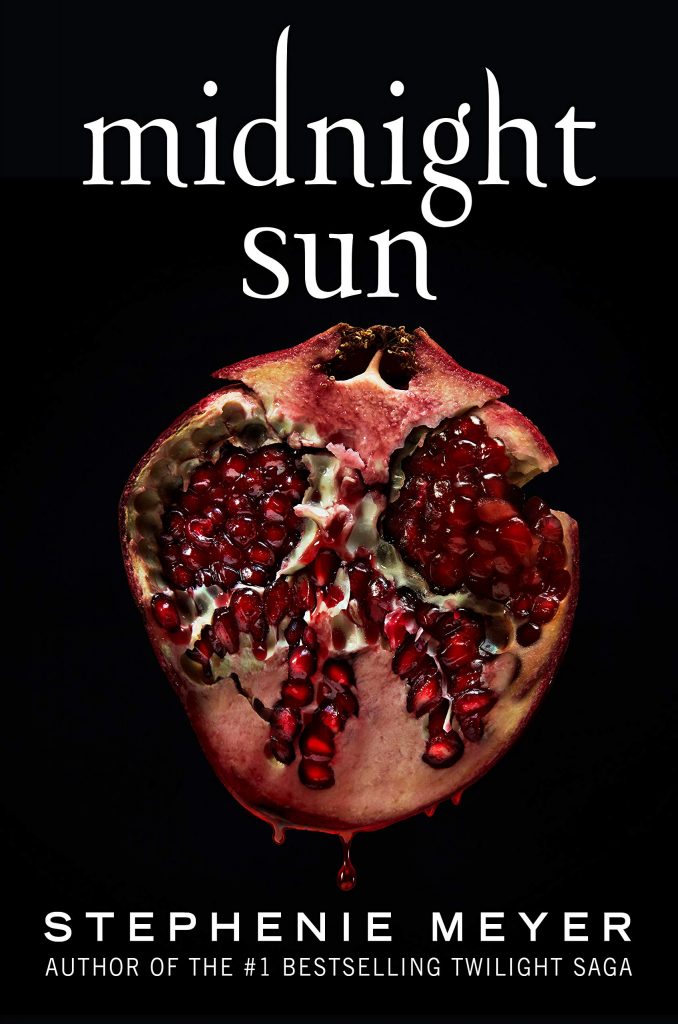 When Edward Cullen and Bella Swan met in Twilight, an iconic love story was born. But until now, fans have heard only Bella's side of the story. At last, readers can experience Edward's version in the long-awaited companion novel, Midnight Sun.
This unforgettable tale as told through Edward's eyes takes on a new and decidedly dark twist. Meeting beautiful, mysterious Bella is both the most intriguing and unnerving event he has experienced in his long life as a vampire. As we learn more fascinating details about Edward's past and the complexity of his inner thoughts, we understand why this is the defining struggle of his life. How can he let himself fall in love with Bella when he knows that he is endangering her life?
In Midnight Sun, Stephenie Meyer transports us back to a world that has captivated millions of readers and, drawing on the classic myth of Hades and Persephone, brings us an epic novel about the profound pleasures and devastating consequences of immortal love.
Available August 4:
Amazon | Barnes & Noble | Google Play | Kobo | Apple Books | Indiebound | Audible | Goodreads
The First to Lie by Hank Phillippi Ryan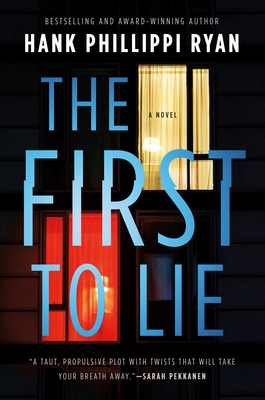 Bestselling and award-winning author and investigative reporter Hank Phillippi Ryan delivers another twisty, thrilling cat and mouse novel of suspense that will have you guessing, and second-guessing, and then gasping with surprise.
We all have our reasons for being who we are—but what if being someone else could get you what you want?
After a devastating betrayal, a young woman sets off on an obsessive path to justice, no matter what dark family secrets are revealed. What she doesn't know—she isn't the only one plotting her revenge.
An affluent daughter of privilege. A glamorous manipulative wannabe. A determined reporter, in too deep. A grieving widow who must choose her new reality. Who will be the first to lie? And when the stakes are life and death, do a few lies really matter?
Available August 4:
Amazon | Barnes & Noble | Google Play | Kobo | Apple Books | Indiebound | Audible | Goodreads
The Silent Wife by Karin Slaughter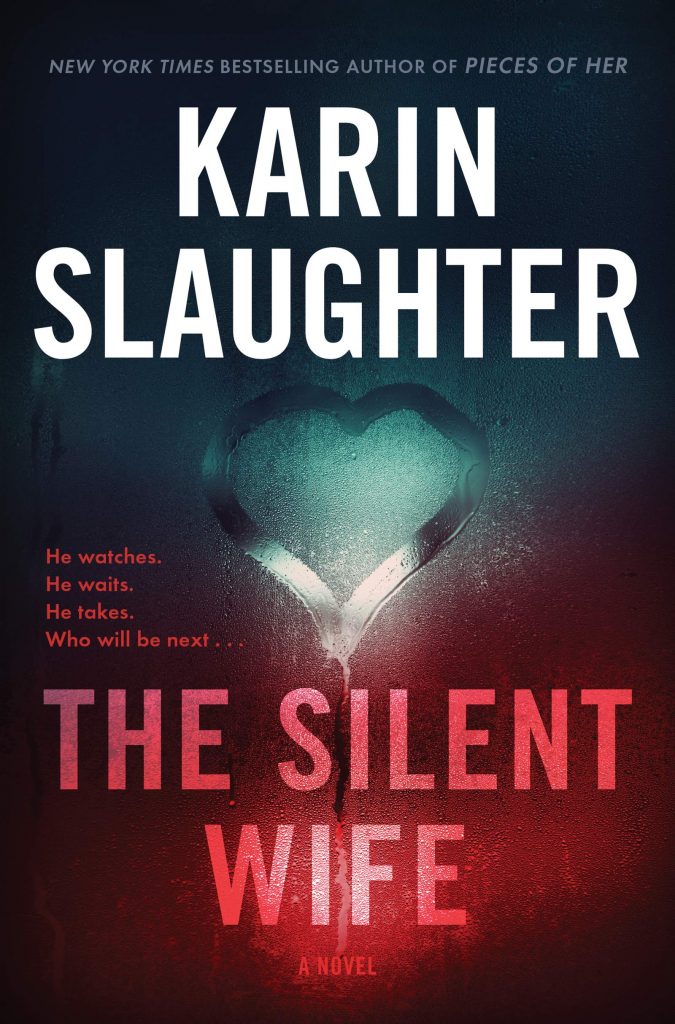 "If you're into mystery thrillers, then you're into Karin Slaughter." —THESKIMM
He watches. He waits. He takes. Who will be next . . .
Investigating the killing of a prisoner during a riot inside a state penitentiary, GBI investigator Will Trent is confronted with disturbing information. One of the inmates claims that he is innocent of a brutal attack for which he has always been the prime suspect. The man insists that he was framed by a corrupt law enforcement team led by Jeffrey Tolliver and that the real culprit is still out there—a serial killer who has systematically been preying on women across the state for years. If Will reopens the investigation and implicates the dead police officer with a hero's reputation of wrongdoing, the opportunistic convict is willing to provide the information GBI needs about the riot murder.
Only days ago, another young woman was viciously murdered in a state park in northern Georgia. Is it a fluke, or could there be a serial killer on the loose?
As Will Trent digs into both crimes it becomes clear that he must solve the cold case in order to find the answer. Yet nearly a decade has passed—time for memories to fade, witnesses to vanish, evidence to disappear, and lies to become truth. But Will can't crack either mystery without the help of the one person he doesn't want involved: his girlfriend and Jeffrey Tolliver's widow, medical examiner Sara Linton.
When the past and present begin to collide, Will realizes that everything he values is at stake . . .
Available August 4:
Amazon | Barnes & Noble | Google Play | Kobo | Apple Books | Indiebound | Audible | Goodreads
Last Call on Decatur Street by Iris Martin Cohen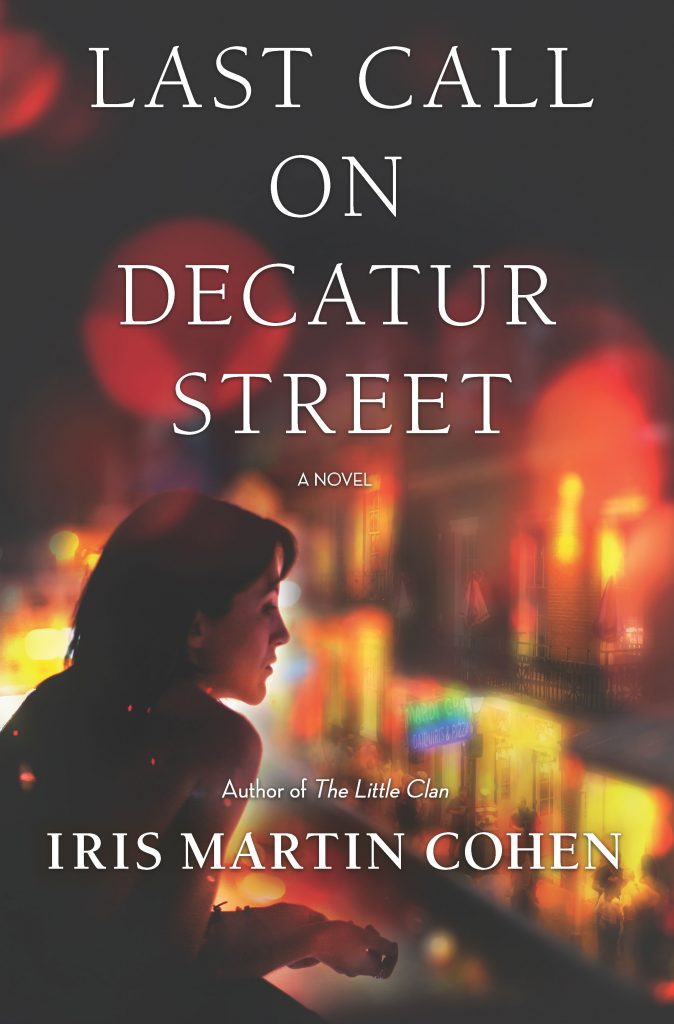 Set in Pre-Katrina New Orleans, LAST CALL ON DECATUR STREET is an electrifying tale of friendship and betrayal, an exploration of racism and white privilege, and one woman's journey to find herself in the seedy, glamorous world of burlesque.
Despite vowing to never return to New Orleans when she left for college, Rosemary quickly finds herself back in her hometown—kicked out of school, at odds with her best friend, and desperate to lose herself in a bright, kaleidoscopic nightlife of dive bars and burlesque dancing.
This night, though, is different. An unlikely companion, a secret sorrow, and an unexpected visitor force Rosemary to break free. From the burlesque stage in the French Quarter, strip clubs to strangers' beds, a secret garden in Jackson Square, and ending at a raucous masquerade party, this night becomes a journey for Rosemary to come to grips with her past, grieve for those she has lost, and maybe, finally, acknowledge that she too deserves redemption.
With superlative emotional and intellectual sensitivity, mordant wit, and pitch-perfect style, Cohen captures the uncertainty and messy edges of early adulthood. A love letter to New Orleans, Last Call on Decatur Street is a story of family and home and the complicated things we inherit from the people and places we love.
Available August 11:
Amazon | Barnes & Noble | Google Play | Kobo | Apple Books | Indiebound | Audible | Goodreads
The Day Lincoln Lost by Charles Rosenberg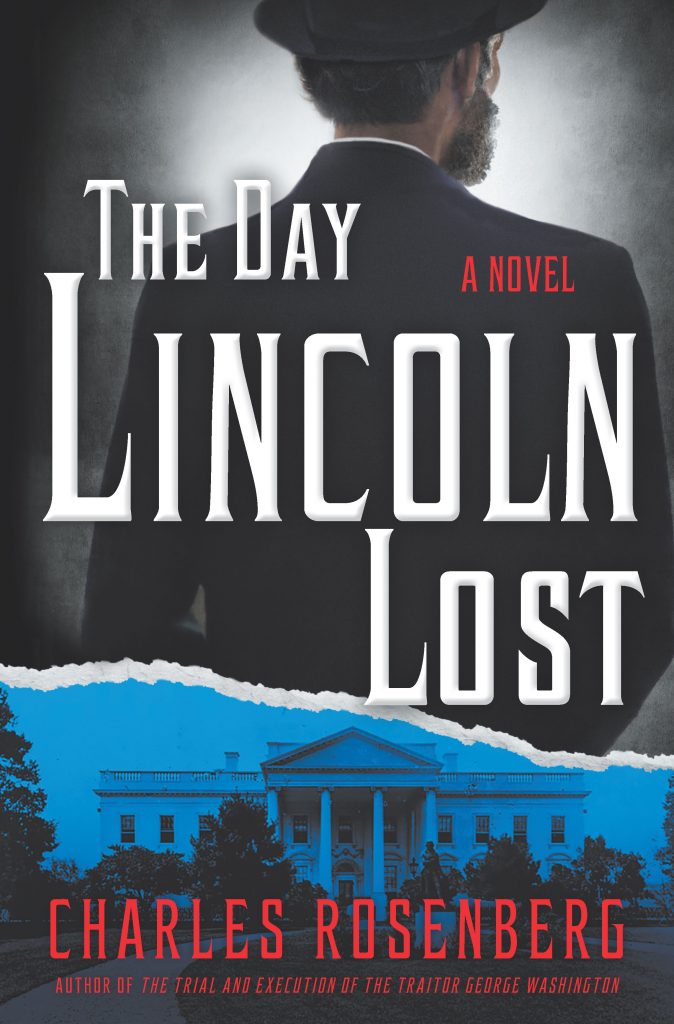 An inventive historical thriller that reimagines the tumultuous presidential election of 1860, capturing the people desperately trying to hold the nation together—and those trying to crack it apart.

Abby Kelley Foster arrived in Springfield, Illinois, with the fate of the nation on her mind. Her fame as an abolitionist speaker had spread west and she knew that her first speech in the city would make headlines. One of the residents reading those headlines would be none other than the likely next president of the United States.
Abraham Lincoln, lawyer and presidential candidate, knew his chances of winning were good. All he had to do was stay above the fray of the slavery debate and appear the voice of reason until the people cast their votes. The last thing he needed was a fiery abolitionist appearing in town. When her speech sparks violence, leading to her arrest and a high-profile trial, he suspects that his political rivals have conspired against him.
A fascinating historical novel and fast-paced political thriller of a nation on the cusp of civil war, The Day Lincoln Lost offers an unexpected window into one of the most consequential elections in our country's history.
Available August 11:
Amazon | Barnes & Noble | Google Play | Kobo | Apple Books | Indiebound | Audible | Goodreads
The Dazzling Truth by Helen Cullen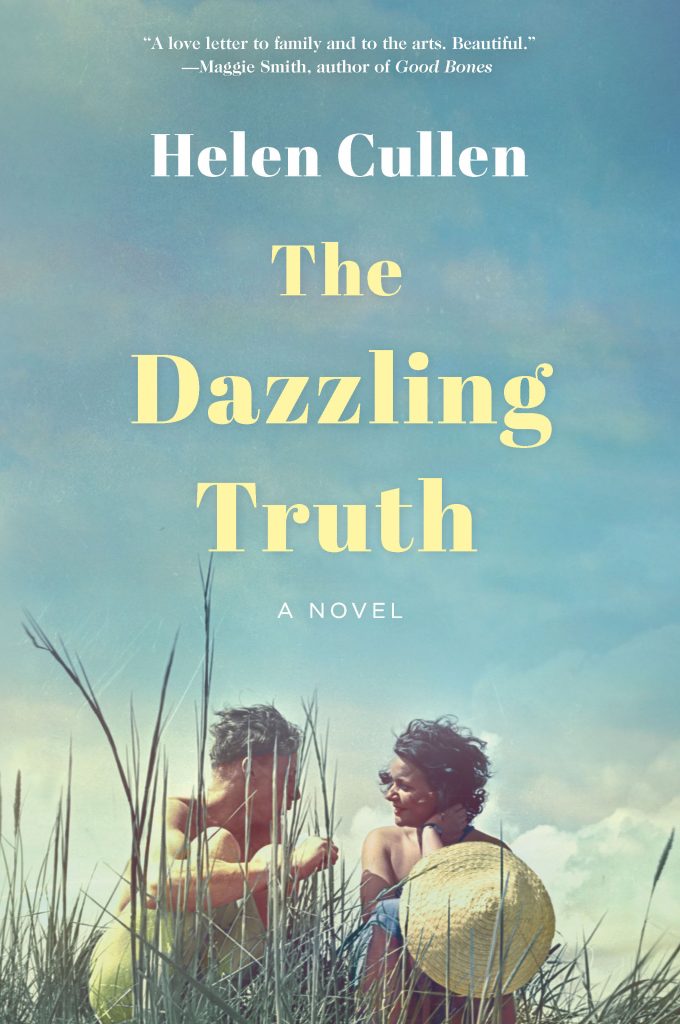 One Irish family. Three decades. One dazzling story.
"A love letter to family and to the arts. Beautiful."
—Maggie Smith, author of Good Bones
In the courtyards of Trinity College, Dublin, in 1978, aspiring actress Maeve meets pottery student Murtagh Moone. As their relationship progresses, marriage and motherhood come in quick succession, but for Maeve, with the joy of children also comes the struggle to hold on to the truest parts of herself.
Decades later, on a small Irish island, the Moone family are poised for celebration but instead are struck by tragedy. Each family member must find solace in their own separate way, until one dazzling truth brings them back together. But as the Moone family confront the past, they also journey toward a future that none of them could have predicted. Except perhaps Maeve herself.
Available August 18:
Amazon | Barnes & Noble | Google Play | Kobo | Apple Books | Indiebound| Goodreads
Jackie and Maria by Gill Paul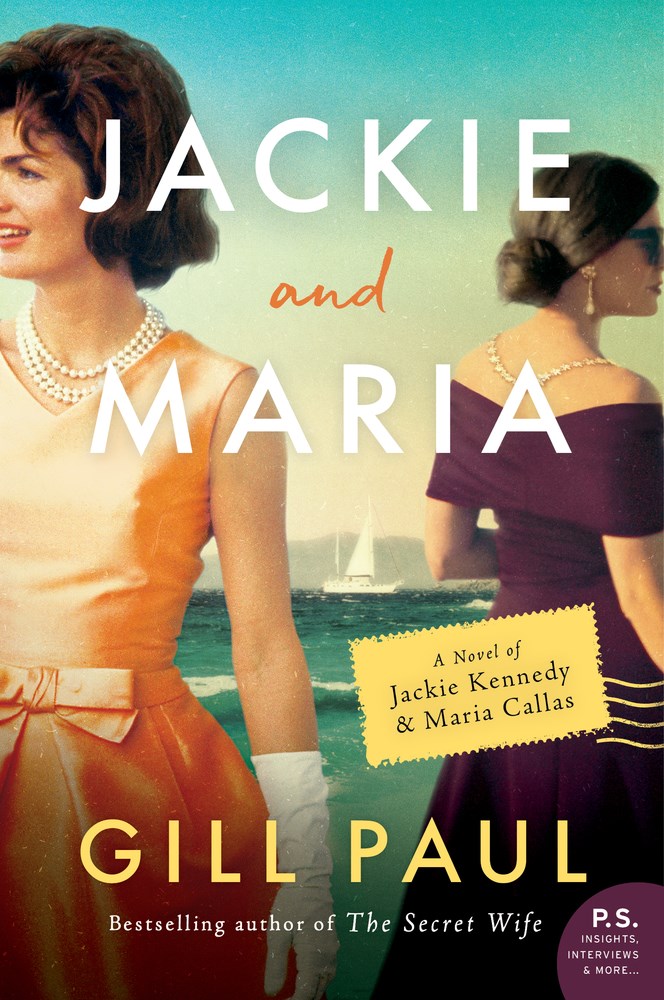 From the #1 bestselling author of The Secret Wife comes a story of love, passion, and tragedy as the lives of Jackie Kennedy and Maria Callas are intertwined—and they become the ultimate rivals, in love with the same man.
The President's Wife; a Glamorous Superstar; the rivalry that shook the world…
Jackie Kennedy was beautiful, sophisticated, and contemplating leaving her ambitious young senator husband. Life in the public eye with an overly ambitious–and unfaithful—man who could hardly be coaxed to return from a vacation after the birth of a stillborn child was breaking her spirit. So when she's offered a holiday on the luxurious yacht owned by billionaire Ari Onassis, she says yes…to a meeting that will ultimately change her life.
Maria Callas is at the height of her operatic career and widely considered to be the finest soprano in the world. And then she's introduced to Aristotle Onassis, the world's richest man and her fellow Greek. Stuck in a childless, sexless marriage, and with pressures on all sides from opera house managers and a hostile press, she finds her life being turned upside down by this hyper-intelligent and impeccably charming man…
Little by little, Maria's and Jackie's lives begin to overlap, and they come closer and closer until everything they know about the world changes on a dime.
Available August 18:
Amazon | Barnes & Noble | Google Play | Kobo | Apple Books | Indiebound | Audible | Goodreads
When I Was You by Amber Garza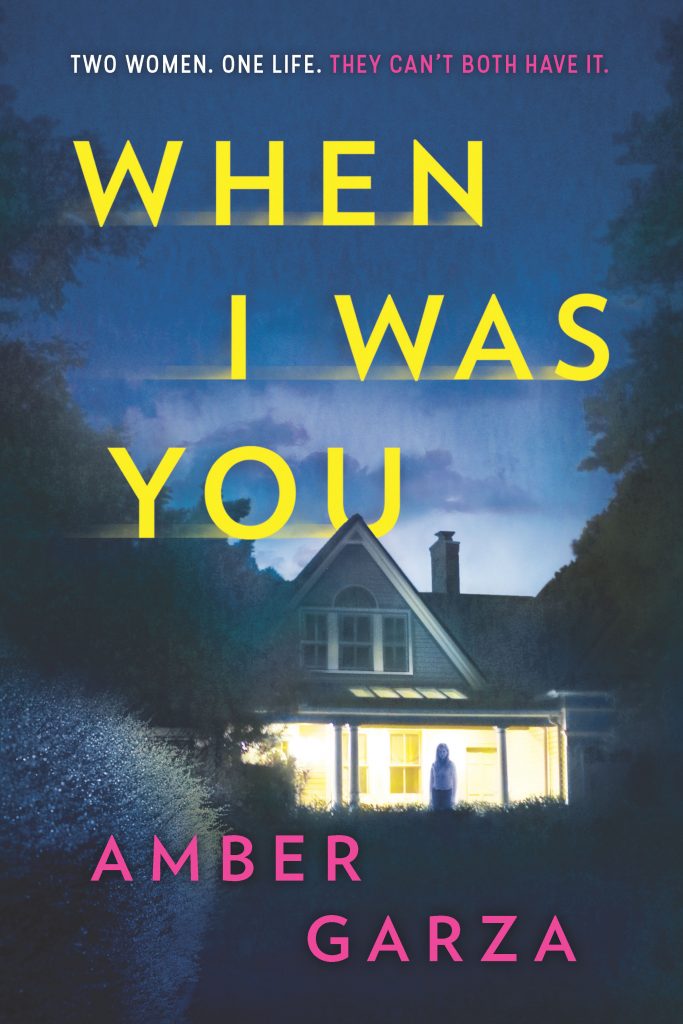 You meets Fatal Attraction in this up-all-night story of suspicion, obsession and motherhood.

It all begins on an ordinary fall morning, when Kelly Medina gets a call from her son's pediatrician to confirm her upcoming "well-baby" appointment. It's a cruel mistake; her son left for college a year ago, and Kelly's never felt so alone. The receptionist quickly apologizes: there's another mother in town named Kelly Medina, and she must have gotten their numbers switched.
For days, Kelly can't stop thinking about the woman who shares her name. Lives in her same town. Has a son she can still hold, and her whole life ahead of her. She can't help looking for her: at the grocery store, at the gym, on social media. When Kelly just happens to bump into the single mother outside that pediatrician's office, it's simple curiosity getting the better of her.
Their unlikely friendship brings Kelly a renewed sense of purpose—taking care of this young woman and her adorable baby boy. But that friendship quickly turns to obsession, and when one Kelly disappears, well, the other one may know why.
Available August 25:
Amazon | Barnes & Noble | Google Play | Kobo | Apple Books | Indiebound | Audible | Goodreads
Love Sold Separately by Ellen Meister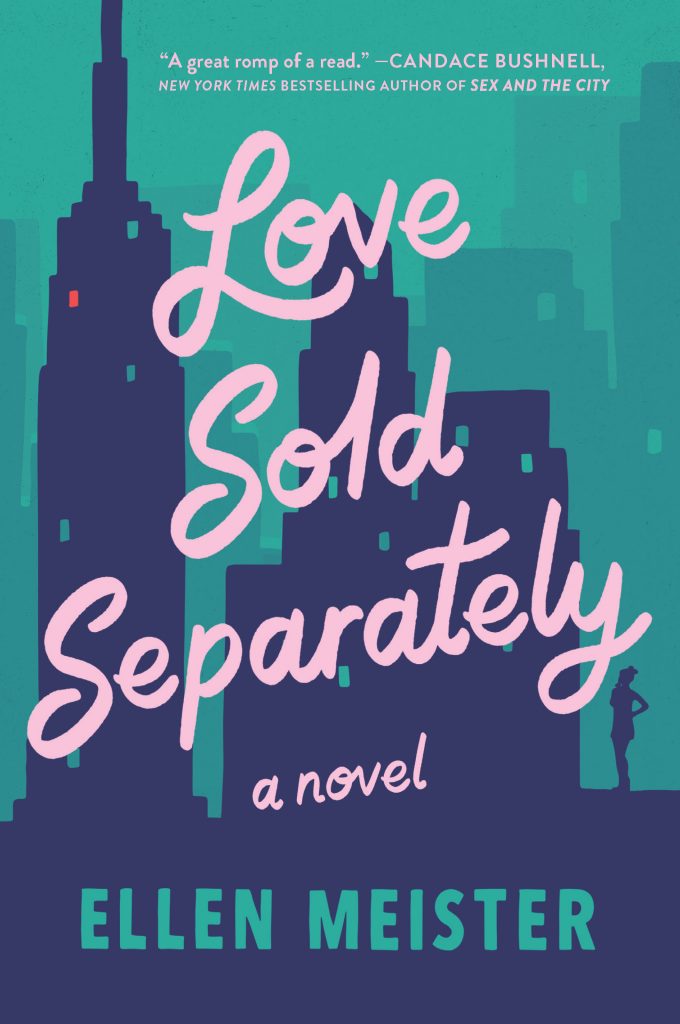 Bright lights, big trouble…

Dana Barry has nothing against rules. She just knows they're meant to be bent. So it's no wonder the single, twentysomething, aspiring actress loses her day job. Now her life is a mess… until she hears the Shopping Channel is auditioning. Relying on her knack for knowing what makes people tick, she lands a gig on air. But before she can say office politics, Dana is caught in the biggest drama of her life. The star host—a diva who terrorized the entire staff—is found dead. Dana knows the prime suspect is innocent.
The heat is on, and Dana thinks she's ready for it…until she tangles with the tall, dark and smoldering detective in charge. It's more fuel than she needs right now as she's trying to launch her career. But Dana's never been afraid to take chances…even when a single spark could ignite everything.
Available August 25:
Amazon | Barnes & Noble | Google Play | Kobo | Apple Books | Indiebound | Audible | Goodreads
What are you looking forward to this month? Leave them in the comments below!