We did it! We made it through the first month of 2022 – not an easy feat! But you should be proud of yourself! And you know what that means? That means you deserve to treat yourself to one of this amazing new releases! Take a lot at these 20 titles and get those "add to cart" fingers ready.
A Lullaby For Witches by Hester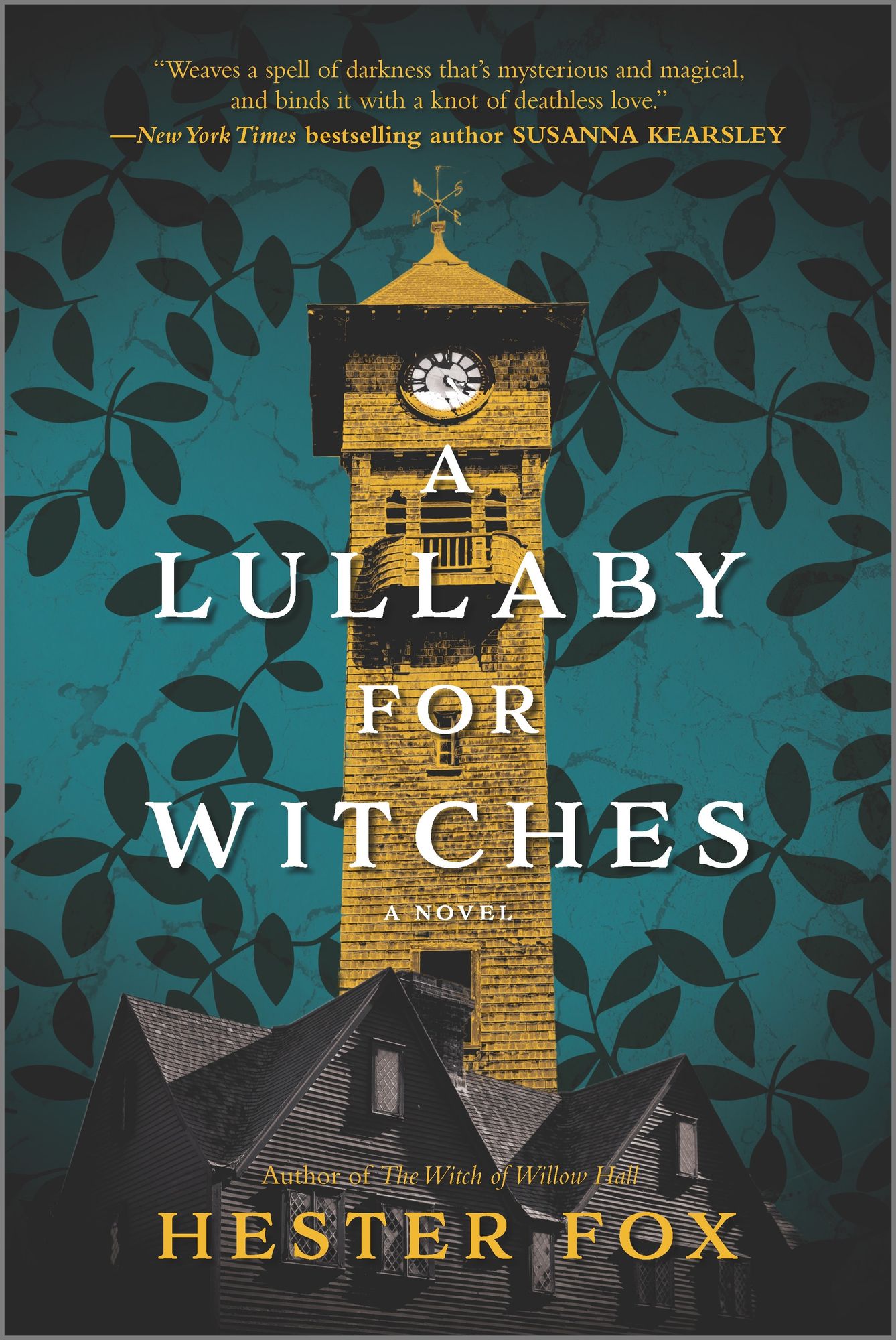 Two women. A history of witchcraft. And a deep-rooted female power that sings across the centuries.
Once there was a young woman from a well-to-do New England family who never quite fit with the drawing rooms and parlors of her kin.
Called instead to the tangled woods and wild cliffs surrounding her family's estate, Margaret Harlowe grew both stranger and more beautiful as she cultivated her uncanny power. Soon, whispers of "witch" dogged her footsteps, and Margaret's power began to wind itself with the tendrils of something darker.
One hundred and fifty years later, Augusta Podos takes a dream job at Harlowe House, the historic home of a wealthy New England family that has been turned into a small museum in Tynemouth, Massachusetts. When Augusta stumbles across an oblique reference to a daughter of the Harlowes who has nearly been expunged from the historical record, the mystery is too intriguing to ignore.
But as she digs deeper, something sinister unfurls from its sleep, a dark power that binds one woman to the other across lines of blood and time. If Augusta can't resist its allure, everything she knows and loves—including her very life—could be lost forever.
Available on February 1, 2022:
Amazon | Barnes & Noble | Google Play | Kobo | Apple Books | Indiebound | Indigo | Audible | Goodreads
THE LIZ TAYLOR RING BY BRENDA JANOWITZ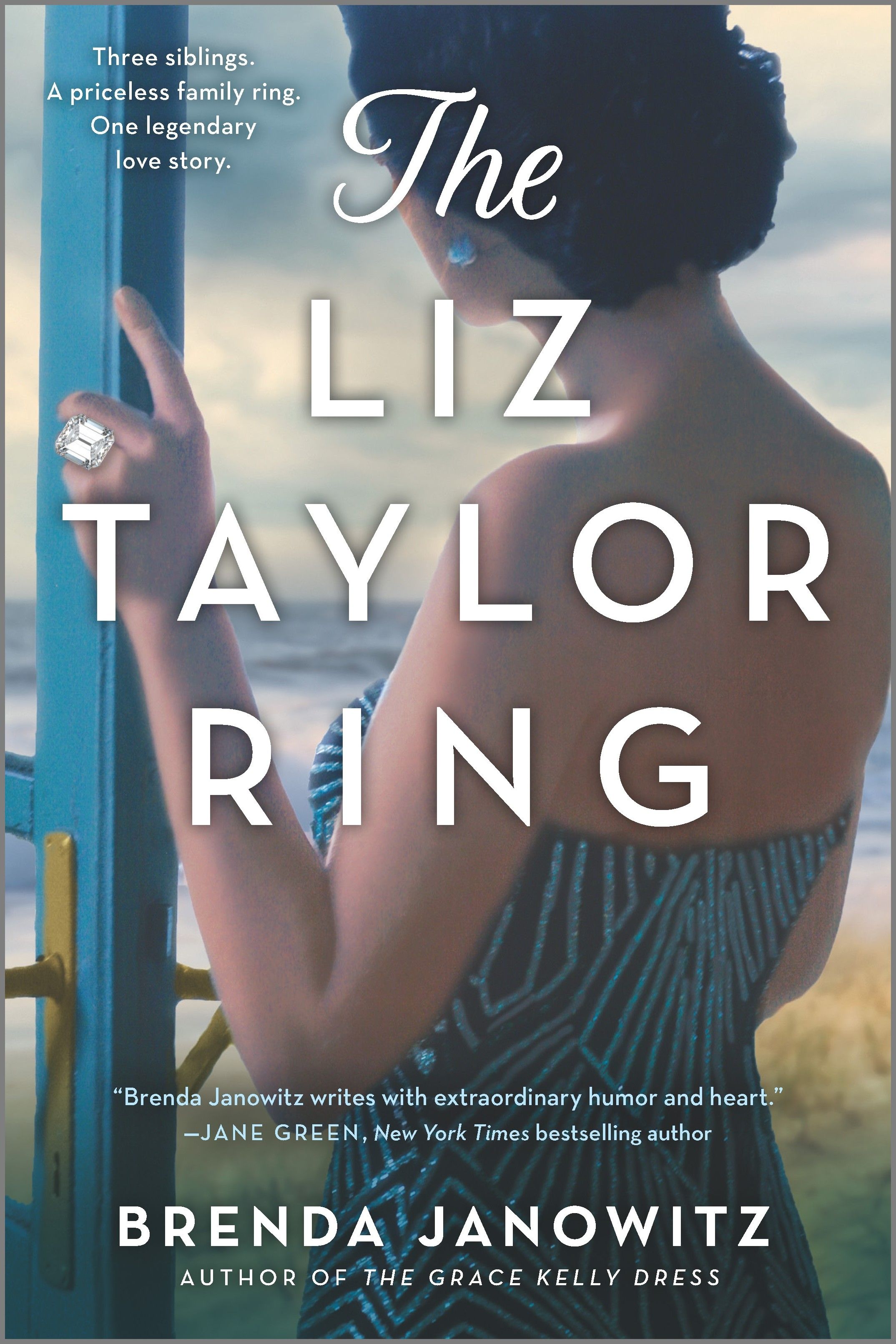 "Brenda Janowitz writes with extraordinary humor and heart." —JANE GREEN, New York Times bestselling author
Three siblings. A priceless family ring. One legendary love story.
In 1978, Lizzie Morgan and Ritchie Schneider embark on a whirlwind romance on the bright beaches and glamorous yachts of Long Island. Over the years, their relationship has its share of ups and downs, including a nine-month hiatus that ends with a stunning eleven-carat ring—one that looks just like the diamond Richard Burton gifted Liz Taylor after their own separation. Like the famous couple, despite the drama that would unfold throughout the Schneiders' marriage, the ring would be there as a symbol of their love…until it wasn't.
Decades later, when the lost ring unexpectedly resurfaces, the Schneiders' three children gather under one roof for the first time in years, eager to get their hands on this beloved, expensive reminder of their departed parents. But determining the fate of the heirloom is no simple task, unearthing old wounds and heartaches the siblings can't ignore. And when the ring reveals a secret that challenges everything they thought they knew about their parents' epic love story, they'll have to decide whether to move forward as a family or let the ring break them once and for all.
Available on February 1, 2022:
Amazon | Barnes & Noble | Google Play | Kobo | Apple Books | Indiebound | Indigo | Audible | Goodreads
Don't Cry for Me by Daniel Black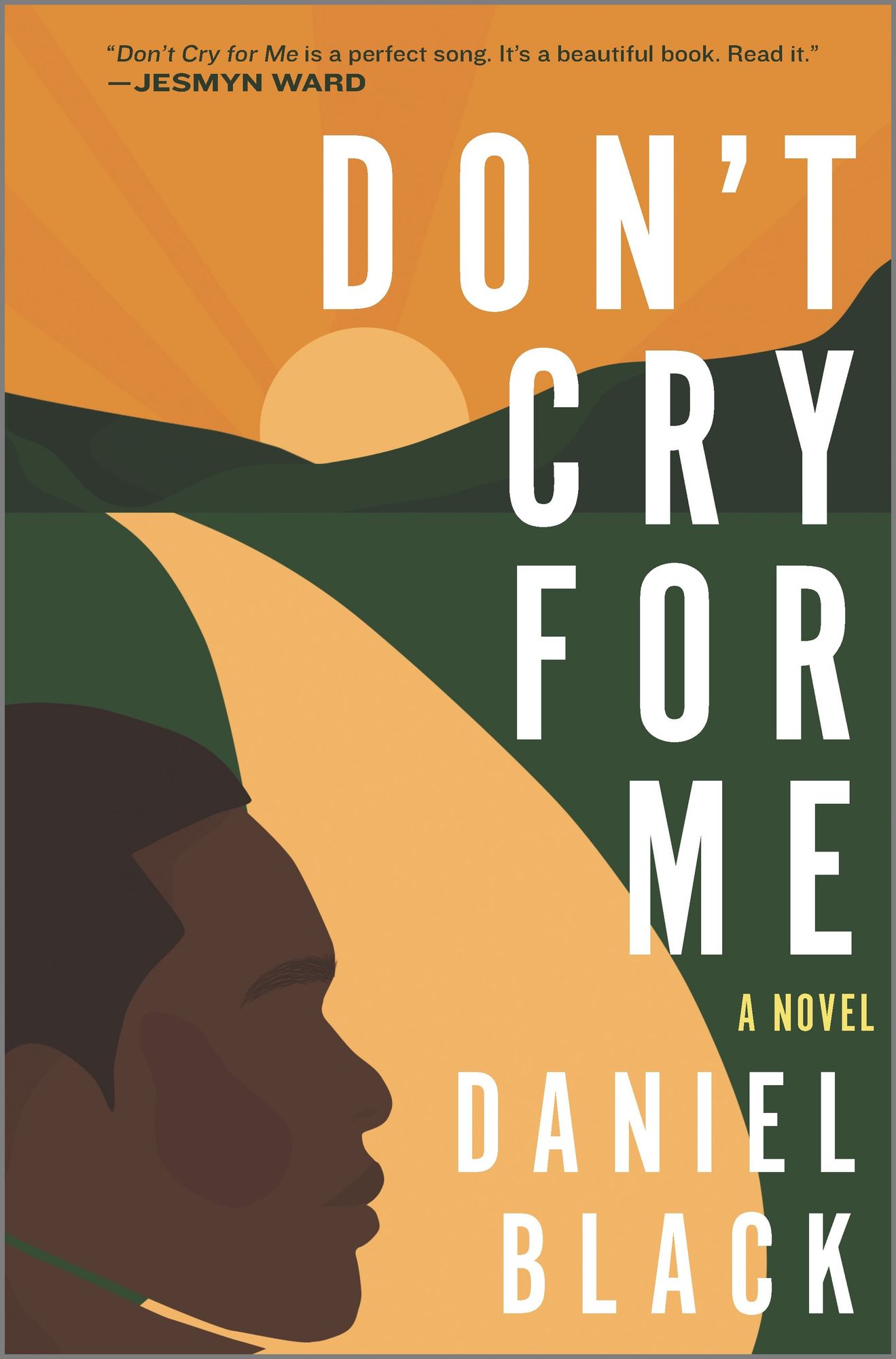 AN ESSENCE MAGAZINE MOST ANTICIPATED BOOK OF THE YEAR

"Don't Cry for Me is a perfect song."—Jesmyn Ward

A Black father makes amends with his gay son through letters written on his deathbed in this wise and penetrating novel of empathy and forgiveness, for fans of Ta-Nehisi Coates, Robert Jones Jr. and Alice Walker
As Jacob lies dying, he begins to write a letter to his only son, Isaac. They have not met or spoken in many years, and there are things that Isaac must know. Stories about his ancestral legacy in rural Arkansas that extend back to slavery. Secrets from Jacob's tumultuous relationship with Isaac's mother and the shame he carries from the dissolution of their family. Tragedies that informed Jacob's role as a father and his reaction to Isaac's being gay.
But most of all, Jacob must share with Isaac the unspoken truths that reside in his heart. He must give voice to the trauma that Isaac has inherited. And he must create a space for the two to find peace.
With piercing insight and profound empathy, acclaimed author Daniel Black illuminates the lived experiences of Black fathers and queer sons, offering an authentic and ultimately hopeful portrait of reckoning and reconciliation. Spare as it is sweeping, poetic as it is compulsively readable, Don't Cry for Me is a monumental novel about one family grappling with love's hard edges and the unexpected places where hope and healing take flight.
Available on February 1, 2022:
Amazon | Barnes & Noble | Google Play | Kobo | Apple Books | Indiebound | Indigo | Audible | Goodreads
Woman Last Seen by Adele Parks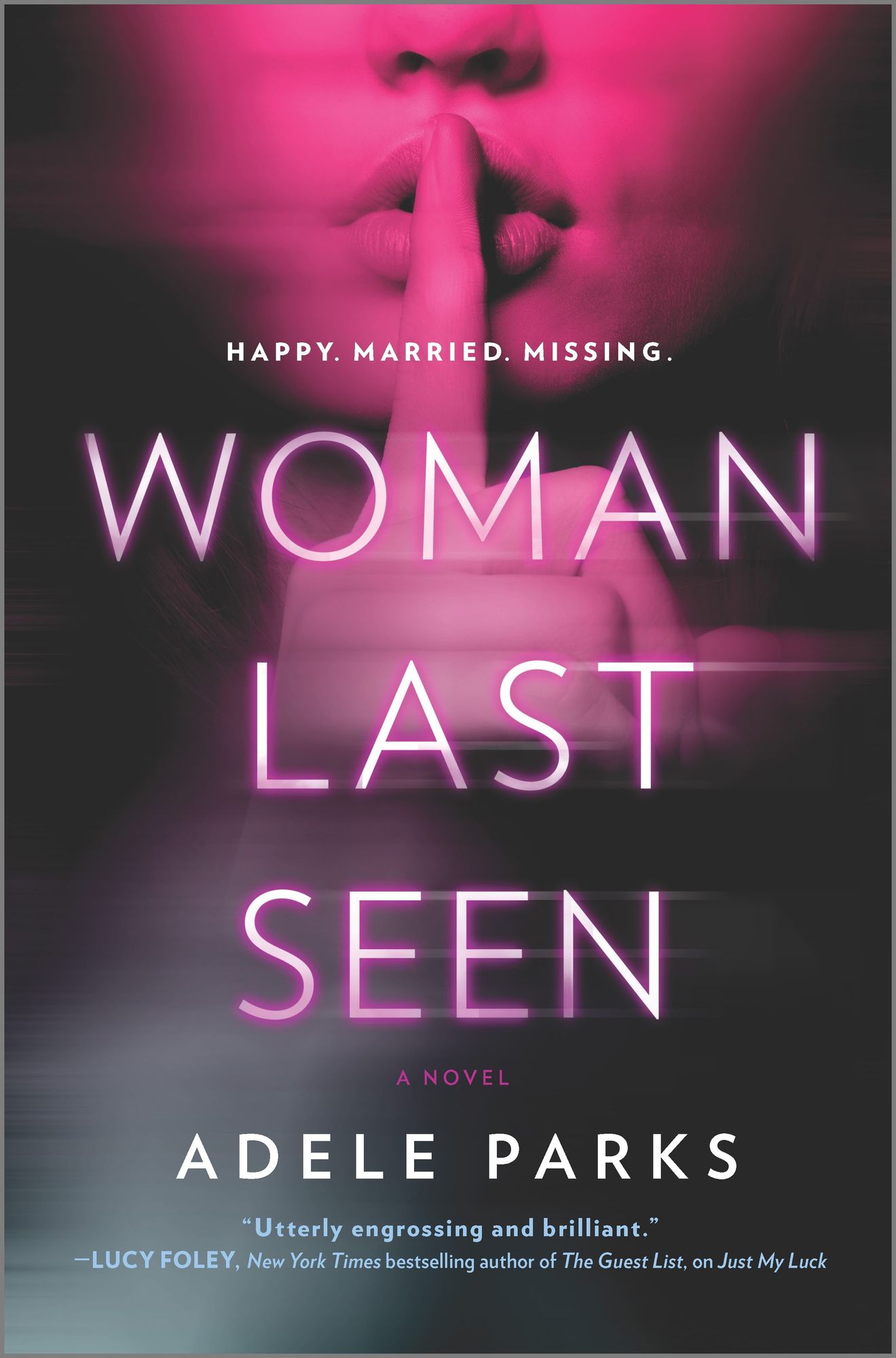 HAPPY. MARRIED. MISSING.
"A gripping story of greed, lies and dark family secrets."
—Lisa Jewell, New York Times bestselling author, on Just My Luck
Leigh Fletcher: happily married stepmom to two gorgeous boys goes missing on Monday. Her husband, Mark, says he knows nothing of her whereabouts. She went to work and just never came home. Their family is shattered.
Kai Janssen: married to wealthy Dutch businessman Daan and vanishes the same week. Kai left their luxurious penthouse and glamorous world without a backward glance. She seemingly evaporated into thin air. Daan is distraught.
Detective Clements knows that people disappear all the time—far too frequently. Most run away from things, some run toward and others are taken but find their way back. A sad few never return. These two women are from very different worlds. Their disappearances are unlikely to be connected. And yet, at a gut level, the detective believes they might be.
How could these women walk away from their families, husbands and homes willingly? Clements is determined to unearth the truth, no matter how shocking and devastating it may be.
Available on February 1, 2022:
Amazon | Barnes & Noble | Google Play | Kobo | Apple Books | Indiebound | Indigo | Audible | Goodreads
Marion Lane and the Deadly Rose by T.A. Willberg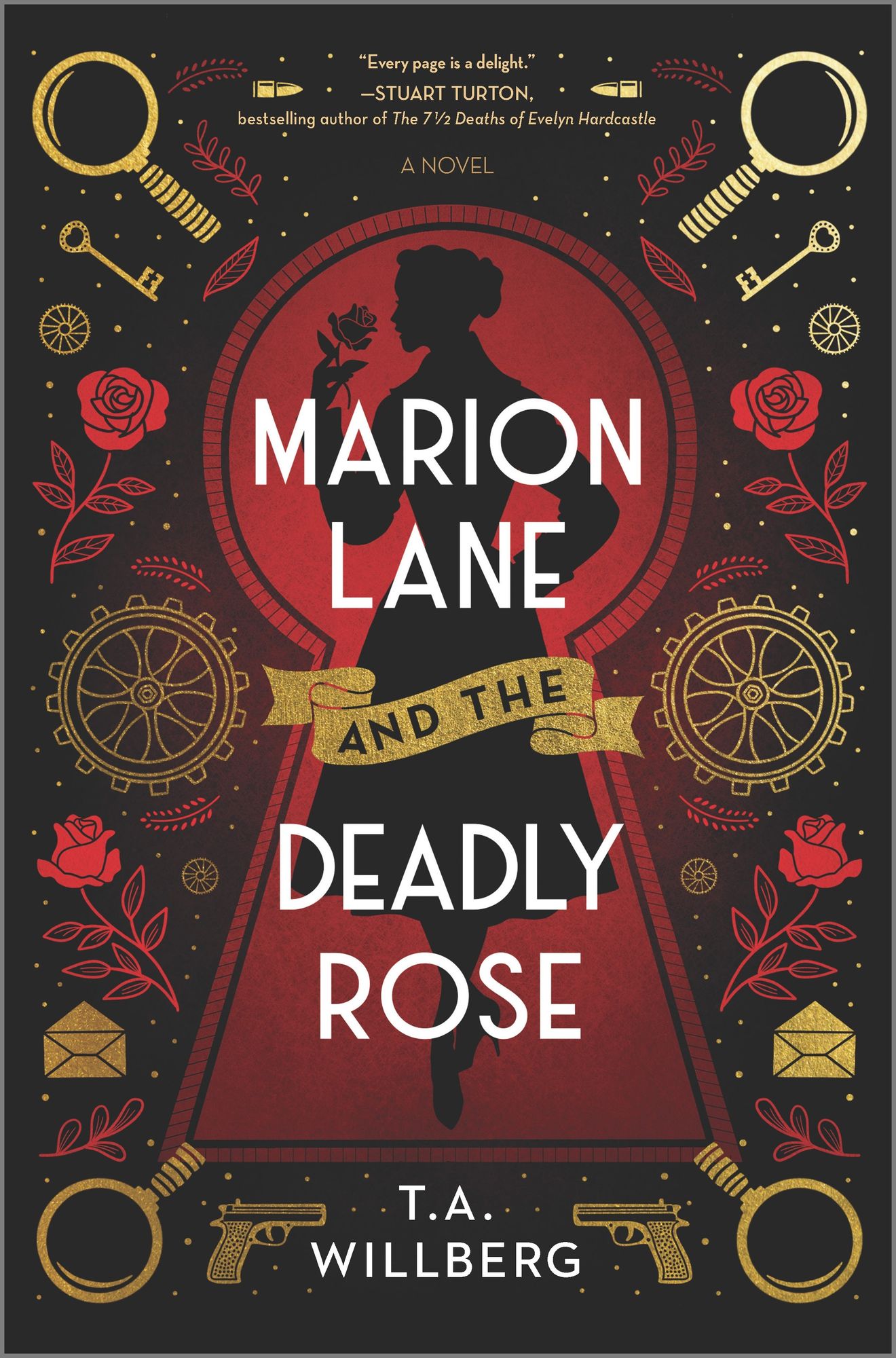 The envelope was tied with three delicate silk ribbons: "One of the new recruits is not to be trusted…"
It's 1959 and a new killer haunts the streets of London, having baffled Scotland Yard. The newspapers call him The Florist because of the rose he brands on his victims. The police have turned yet again to the Inquirers at Miss Brickett's for assistance, and second-year Marion Lane is assigned the case.
But she's already dealing with a mystery of her own, having received an unsigned letter warning her that one of the three new recruits should not be trusted. She dismisses the letter at first, focusing on The Florist case, but her informer seems to be one step ahead, predicting what will happen before it does. But when a fellow second-year Inquirer is murdered, Marion takes matters into her own hands and must come face-to-face with her informer—who predicted the murder—to find out everything they know. Until then, no one at Miss Brickett's is safe and everyone is a suspect.
With brilliant twists and endless suspense, all set within the dazzling walls and hidden passageways of Miss Brickett's, Marion Lane and the Deadly Rose is a deliciously fun new historical mystery you won't be able to put down.
Available on February 1, 2022:
Amazon | Barnes & Noble | Google Play | Kobo | Apple Books | Indiebound | Indigo | Audible | Goodreads
The Supernatural Society by Rex Ogle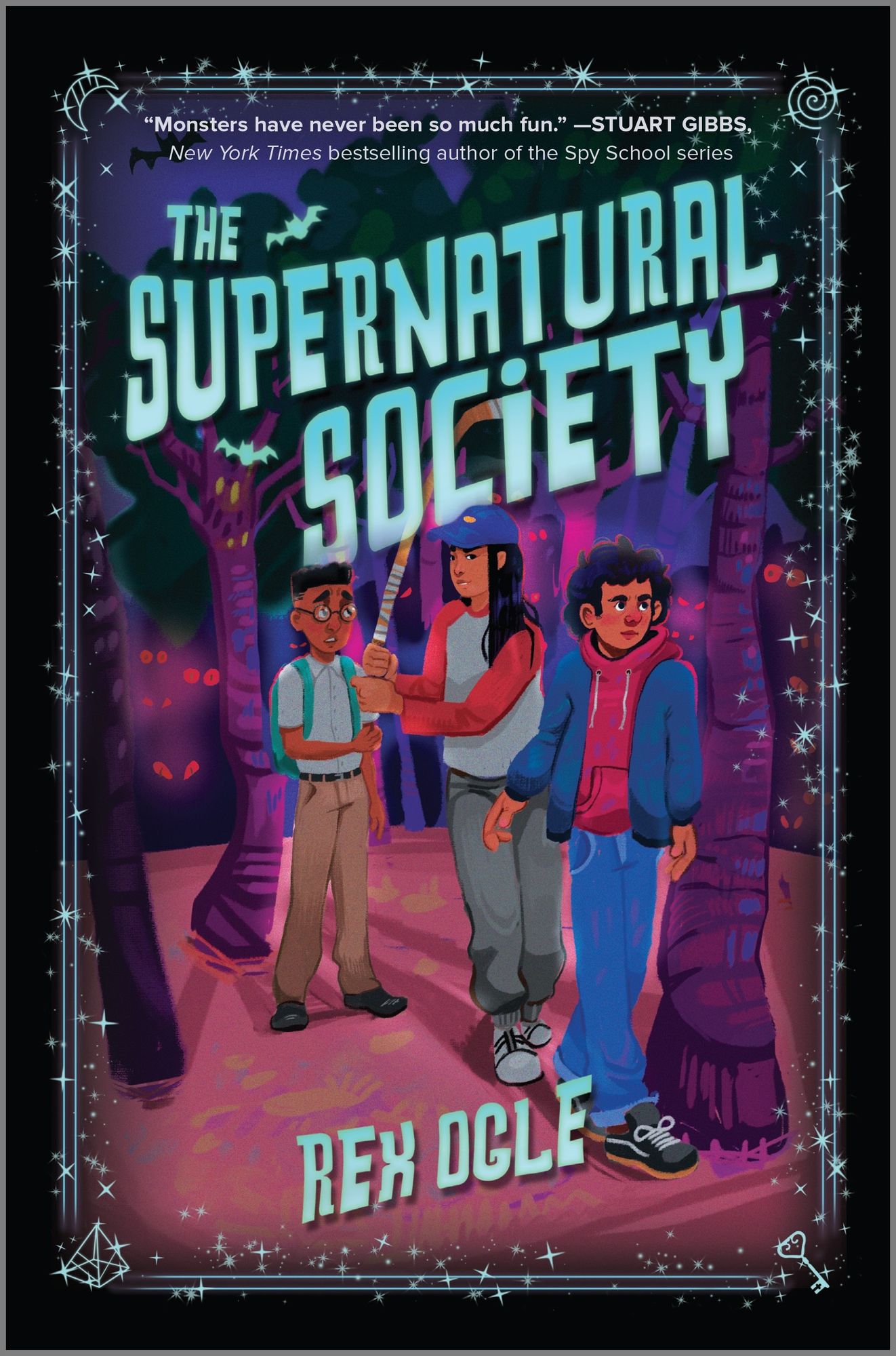 "Frightening and fun!" –Neil Patrick Harris, New York Times bestselling author of The Magic Misfits
Readers will be scared silly in this spooky and hilarious middle grade series starter about a town chock-full of monsters and the kids who must unravel centuries of secrets to save it.
Will Hunter thought his life couldn't get any worse:
His parents just got divorced,
His best (and only) friend now is his dog, Fitz,
And his mom moved them from New York City to the middle-of-nowhere town called East Emerson.
But Will was wrong—things are about to get way worse. Because East Emerson is filled with a whole lot of monsters, and he's the only person who can see them.
When all the town pets (including Fitz) go missing, Will suspects there's something sinister going on. So he joins forces with outcast Ivy and super-smart Linus to uncover the ancient secrets of East Emerson. Besides, nothing bad could happen when three sixth graders team up against monsters, magic, myths, and mad science . . . right?
Available on February 1, 2022:
Amazon | Barnes & Noble | Google Play | Kobo | Apple Books | Indiebound | Indigo | Audible | Goodreads
Beneath the Keep by Erika Johansen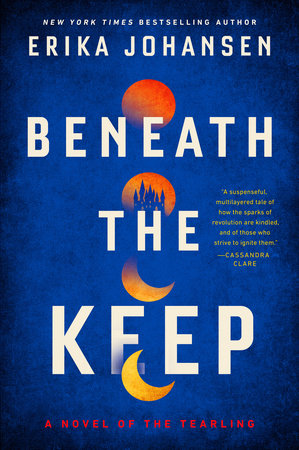 "A suspenseful, multilayered tale of how the sparks of revolution are kindled, and of those who strive to ignite them."—Cassandra Clare, #1 New York Times bestselling author

As a kingdom descends into darkness and new alliances are forged under fire, a battle begins over a prophecy that will change the course of history in this much-anticipated stand-alone prequel to the bestselling Queen of the Tearling trilogy.

The Tearling, founded as a utopia, has collapsed and reverted to feudalism. As the gap between rich and poor widens and famine threatens the land, rumors of a prophecy begin to spread: a great hope, a True Queen who will ascend and save the kingdom.

But rumors will not help Lazarus, a boy on the verge of manhood, trapped in the clandestine underworld known as the Creche. Enlisted from his earliest days to kill without mercy, he has never seen sun or sky, not until a quest for vengeance propels him aboveground. There he finds a calling amid a royal court rife with intrigue and danger, where he meets Niya, Princess Elyssa's handmaid, who is not who she appears to be and whose true identity will spell death if revealed.

With a righteous rebellion gathering inside her kingdom, Princess Elyssa finds herself torn between duty to the throne and her growing loyalty to the Blue Horizon, a group of fierce idealists who promise radical change. Elyssa must choose quickly, for threats beset her on all sides, and the powers wielded by an uncanny seer and her shadowy master are preparing to decide the Princess's fate for her. It is only a matter of time before Lazarus, Niya, and Elyssa will be called into the service of something greater than they have ever imagined: the fight for a better world.
Available on February 1, 2022:
Amazon | Barnes & Noble | Google Play | Kobo | Apple Books | Indiebound | Indigo | Audible | Goodreads
The Pages by Hugo Hamilton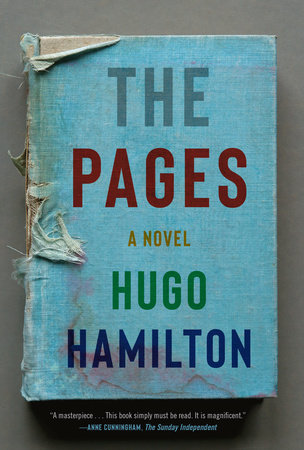 An entirely original novel in which a book—Joseph Roth's masterpiece Rebellion—narrates its own astonishing life story, from 1930s Germany to the present day, at the heart of a gripping mystery.

"A powerful, powerful piece of work." —Colum McCann, best-selling author of Apeirogon

One old copy of the novel Rebellion sits in Lena Knecht's tote bag, about to accompany her on a journey from New York to Berlin in search of a clue to the hand-drawn map on its last page. It is the brilliantly captivating voice of this novel—a first edition nearly burned by Nazis in May 1933—that is our narrator.

Fast-paced and tightly plotted, The Pages brings together a multitude of dazzling characters, real and invented, in a sweeping story of survival, chance, and the joys and struggles of love. At its center are Roth, an Austrian Jewish author on the run, and his wife, Friederike, who falls victim to mental illness as Europe descends into war. With vivid evocations of Germany under Nazism and today, The Pages dramatically illuminates the connections between past and present as it looks at censorship, oppression, and violence. Here is a propulsive, inspiring tale of literature over a hundred years: a novel for book lovers everywhere that will bring a fresh audience to this acclaimed writer.
Available on February 1, 2022:
Amazon | Barnes & Noble | Google Play | Kobo | Apple Books | Indiebound | Indigo | Audible | Goodreads
The Night She Went Missing by Kristen Bird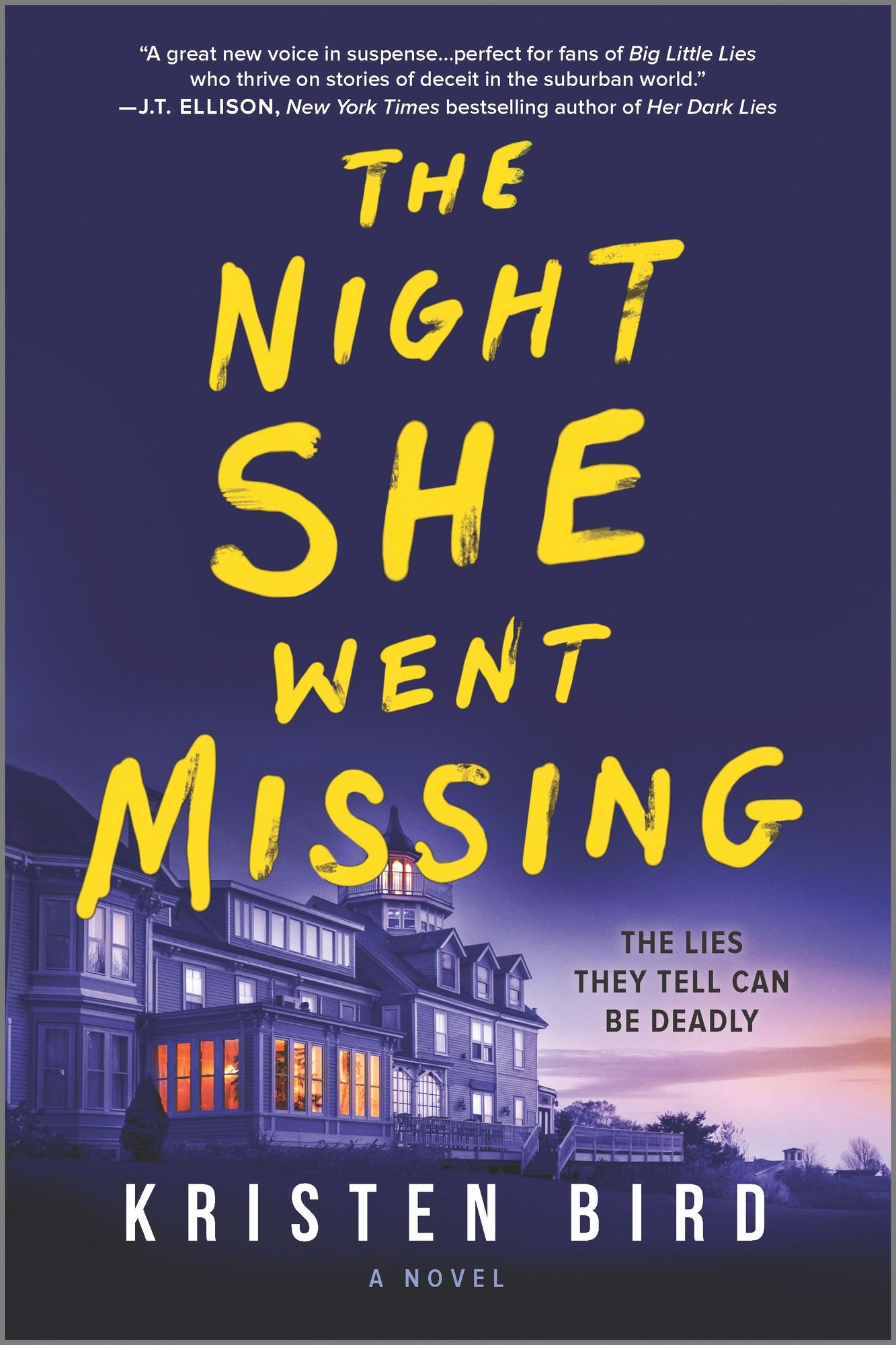 "A great new voice in suspense…Perfect for fans of Big Little Lies who thrive on stories of deceit in the suburban world."
—J. T. Ellison, New York Times and USA Today bestselling author of Her Dark Lies

"Pitch perfect suspense…The best debut I've read this year." –Allison Brennan, New York Times bestselling author
An intriguing and twisty domestic suspense about loyalty and deceit in a tight-knit Texas community where parents are known to behave badly and people are not always who they appear to be.
Emily, a popular but bookish prep school senior, goes missing after a night out with friends. She was last seen leaving a party with Alex, a football player with a dubious reputation. But no one is talking.
Now three mothers, Catherine, Leslie and Morgan, friends turned frenemies, have their lives turned upside down as they are forced to look to their own children—and each other's—for answers to questions they don't want to ask.
Each mother is sure she knows who is responsible, but they all have their own secrets to keep and reputations to protect. And the lies they tell themselves and each other may just have the potential to be lethal in this riveting debut.
Available on February 8, 2022:
Amazon | Barnes & Noble | Google Play | Kobo | Apple Books | Indiebound | Indigo | Audible | Goodreads
YOU TRULY ASSUMED BY LAILA SABREEN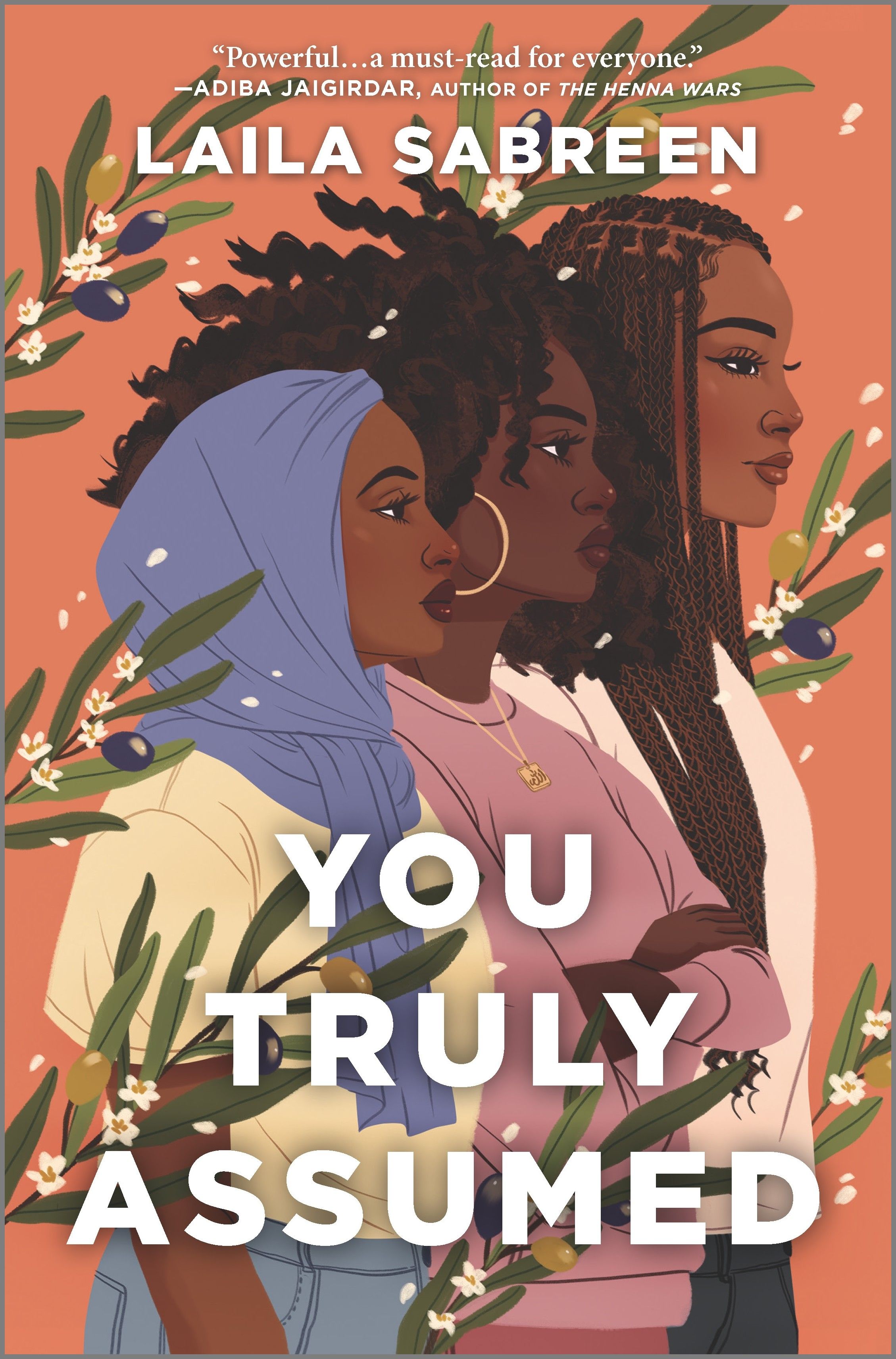 In this compelling and thought-provoking debut novel, after a terrorist attack rocks the country and anti-Islamic sentiment stirs, three Black Muslim girls create a space where they can shatter assumptions and share truths.
Sabriya has her whole summer planned out in color-coded glory, but those plans go out the window after a terrorist attack near her home. When the terrorist is assumed to be Muslim and Islamophobia grows, Sabriya turns to her online journal for comfort. You Truly Assumed was never meant to be anything more than an outlet, but the blog goes viral as fellow Muslim teens around the country flock to it and find solace and a sense of community.
Soon two more teens, Zakat and Farah, join Bri to run You Truly Assumed and the three quickly form a strong friendship. But as the blog's popularity grows, so do the pushback and hateful comments. When one of them is threatened, the search to find out who is behind it all begins, and their friendship is put to the test when all three must decide whether to shut down the blog and lose what they've worked for…or take a stand and risk everything to make their voices heard.
Available February 8, 2022:
Amazon | Barnes & Noble | Google Play | Kobo | Apple Books | Indiebound | Indigo | Goodreads
THE LAST GRAND DUCHESS BY BRYN TURNBULL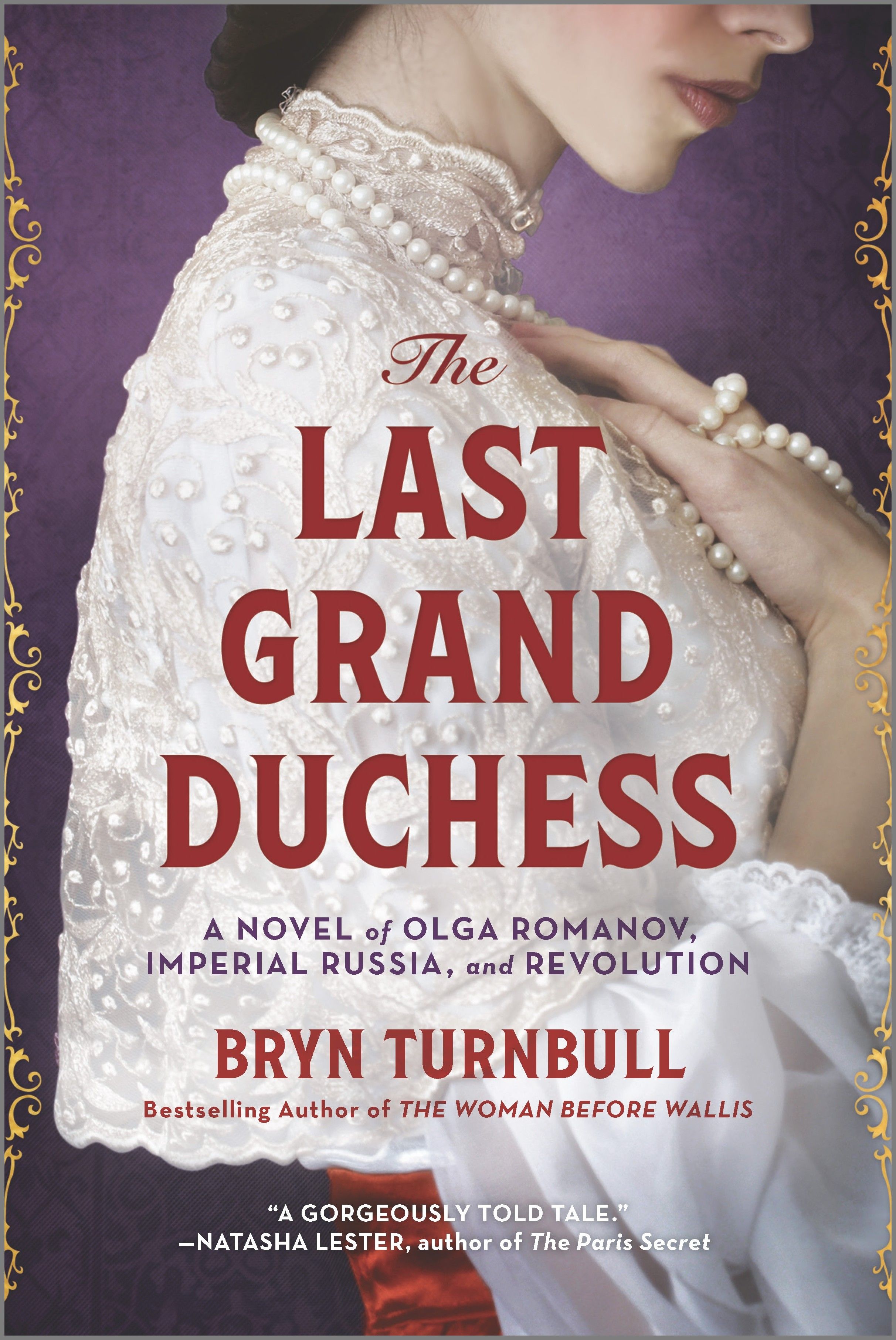 "Powerful and haunting . . . an intimate and unforgettable tale that transports the reader to the heart of Imperial Russia." —Chanel Cleeton, New York Times bestselling author of The Most Beautiful Girl in Cuba
This sweeping novel takes readers behind palace walls to see the end of Imperial Russia through the eyes of Olga Nikolaevna Romanov, the first daughter of the last tsar
Grand Duchess Olga Romanov comes of age amid a shifting tide for the great dynasties of Europe. But even as unrest simmers in the capital, Olga is content to live within the confines of the sheltered life her parents have built for her and her three sisters: hiding from the world on account of their mother's ill health, their brother Alexei's secret affliction, and rising controversy over Father Grigori Rasputin, the priest on whom the tsarina has come to rely. Olga's only escape from the seclusion of Alexander Palace comes from the grand tea parties her aunt hosts amid the shadow court of Saint Petersburg—a world of opulent ballrooms, scandalous flirtation, and whispered conversation.
But as war approaches, the palaces of Russia are transformed. Olga and her sisters trade their gowns for nursing habits, assisting in surgeries and tending to the wounded bodies and minds of Russia's military officers. As troubling rumors about her parents trickle in from the front, Olga dares to hope that a budding romance might survive whatever the future may hold. But when tensions run high and supplies run low, the controversy over Rasputin grows into fiery protest, and calls for revolution threaten to end three hundred years of Romanov rule.
At turns glittering and harrowing, The Last Grand Duchess is a story about dynasty, duty, and love, but above all, it's the story of a family who would choose devotion to each other over everything—including their lives.
Available on February 8, 2022:
Amazon | Barnes & Noble | Google Play | Kobo | Apple Books | Indiebound | Indigo | Audible | Goodreads
City of the Dead by Jonathan Kellerman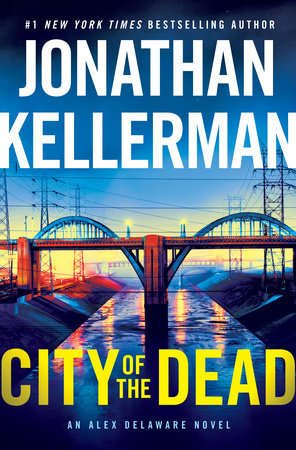 The past comes back to haunt psychologist Alex Delaware and Detective Milo Sturgis when they investigate a grisly double homicide and uncover an even more unspeakable motive in this riveting thriller from the #1 New York Times bestselling master of suspense.

Los Angeles is a city of sunlight, celebrity, and possibility. The L.A. often experienced by Homicide Lt. Detective Milo Sturgis and psychologist Alex Delaware, is a city of the dead.

Early one morning, the two of them find themselves in a neighborhood of pretty houses, pretty cars, and pretty people. The scene they encounter is anything but. A naked young man lies dead in the street, the apparent victim of a collision with a moving van hurtling through suburbia in the darkness. But any thoughts of accidental death vanish when a blood trail leads to a nearby home.

Inside, a young woman lies butchered. The identity of the male victim and his role in the horror remain elusive, but that of the woman creates additional questions. And adding to the shock, Alex has met her while working a convoluted child custody case. Cordelia Gannett was a self-styled internet influencer who'd gotten into legal troubles by palming herself off as a psychologist. Even after promising to desist, she's found a loophole and has continued her online career, aiming to amass clicks and ads by cyber-coaching and cyber-counseling people plagued with relationship issues.

But upon closer examination, Alex and Milo discover that her own relationships are troublesome, including a tortured family history and a dubious personal past. Has that come back to haunt her in the worst way? Is the mystery man out in the street collateral damage or will he turn out to be the key to solving a grisly double homicide? As the psychologist and the detective explore L.A.'s meanest streets, they peel back layer after layer of secrets and encounter a savage, psychologically twisted, almost unthinkable motive for violence and bloodshed.

This is classic Delaware: Alex, a man Milo has come to see as irreplaceable, at his most insightful and brilliant.
Available on February 8, 2022:
Amazon | Barnes & Noble | Google Play | Kobo | Apple Books | Indiebound | Indigo | Audible | Goodreads
Beach Wedding by Michael Ledwidge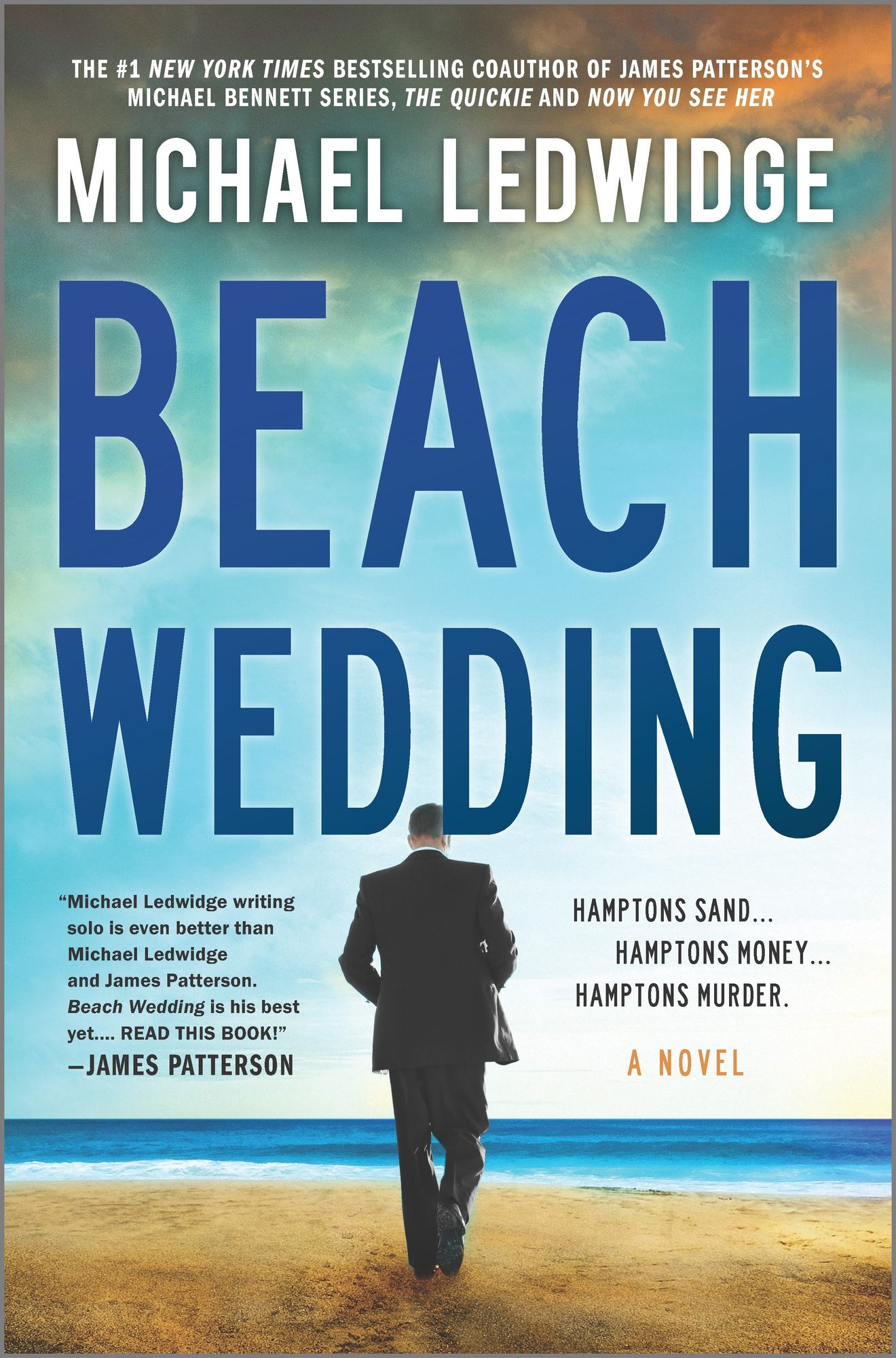 "Michael Ledwidge writing solo is even better than Michael Ledwidge and James Patterson. Beach Wedding is his best yet. Incredible wealth, beach houses, murder, dysfunctional families—how can you beat all that? READ THIS BOOK!" —James Patterson on Beach Wedding

A high-society wedding party stirs up new evidence in an unsolved murder in this thrilling stand-alone from the New York Times bestselling coauthor of James Patterson's Now You See Her and The Quickie.
Hamptons sand… Hamptons money… Hamptons murder…
When Terry Rourke is invited to the spare-no-expense beach wedding of his hedge fund manager brother, he thinks that his biggest worry will be flubbing the champagne toast. But this isn't the first time Terry has been to the Hamptons.
As the designer tuxedos are laid out and the flowers arranged along the glittering surf, Terry can't help but take another look at a decades-old murder trial that rocked the very foundations of the town—and his family. He soon learns that digging up billion-dollar sand can be a very dangerous activity. The kind of danger that can very quickly turn even the most beautiful beach wedding into a wake.
Available on February 15, 2022:
Amazon | Barnes & Noble | Google Play | Kobo | Apple Books | Indiebound | Indigo | Audible | Goodreads
Walking the Bowl by Chris Lockhart & Daniel Mulilo Charma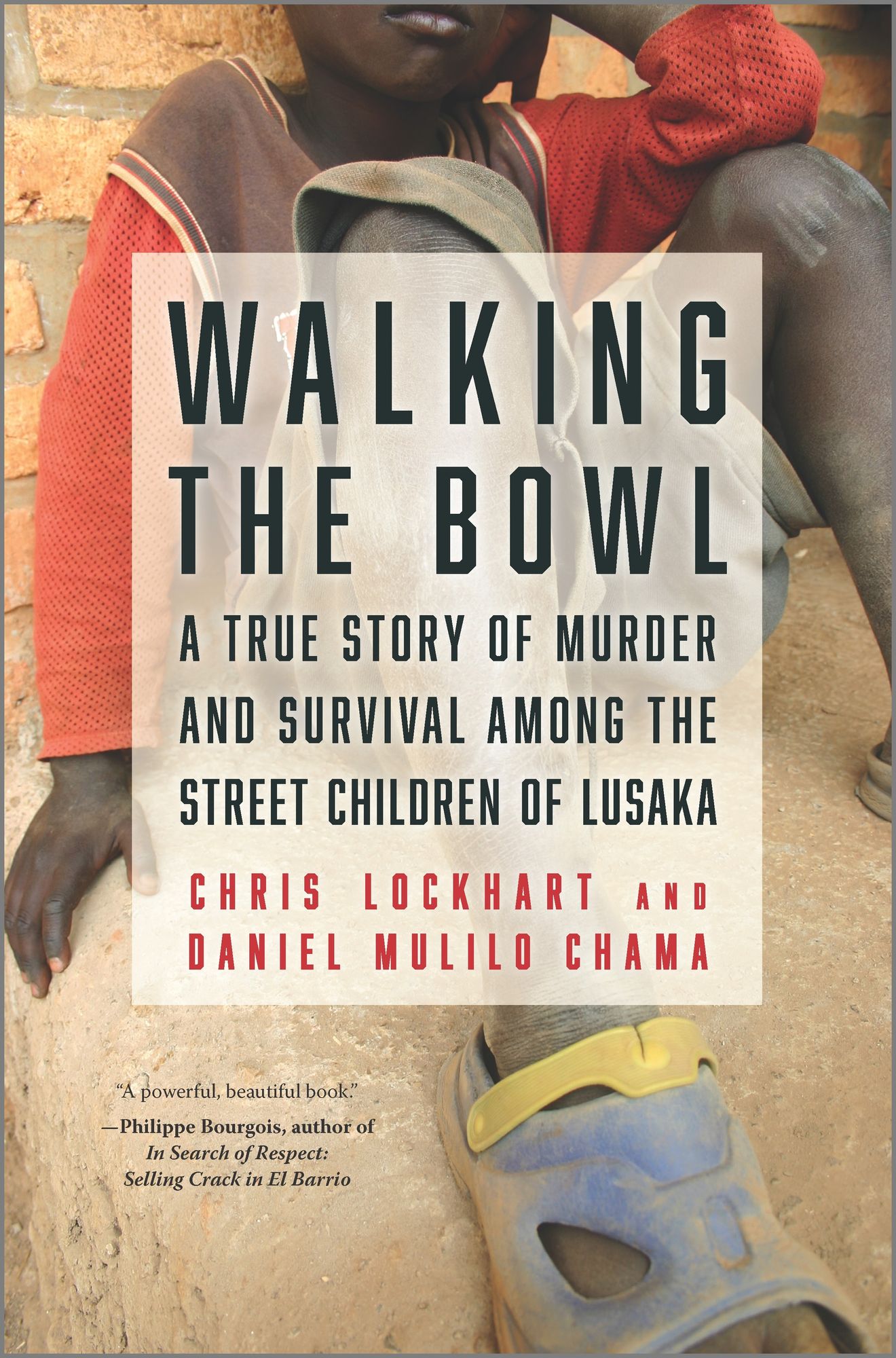 For readers of Behind the Beautiful Forevers and Nothing to Envy, this is a breathtaking real-life story of four street children in contemporary Zambia whose lives are drawn together and forever altered by the mysterious murder of a fellow street child.
Based on years of investigative reporting and unprecedented fieldwork, Walking the Bowl immerses readers in the daily lives of four unforgettable characters: Lusabilo, a determined waste picker; Kapula, a burned-out brothel worker; Moonga, a former rock crusher turned beggar; and Timo, an ambitious gang leader. These children navigate the violent and poverty-stricken underworld of Lusaka, one of Africa's fastest growing cities.
When the dead body of a ten-year-old boy is discovered under a heap of garbage in Lusaka's largest landfill, a murder investigation quickly heats up due to the influence of the victim's mother and her far-reaching political connections. The children's lives become more closely intertwined as each child engages in a desperate bid for survival against forces they could never have imagined.
Gripping and fast-paced, the book exposes the perilous aspects of street life through the eyes of the children who survive, endure and dream there, and what emerges is an ultimately hopeful story about human kindness and how one small good deed, passed on to others, can make a difference in the face of seemingly insurmountable odds.
Available on February 15, 2022:
Amazon | Barnes & Noble | Google Play | Kobo | Apple Books | Indiebound | Indigo | Audible | Goodreads
The Cage by Bonnie Kistler
Combining the propulsive narrative drive of The Firm with the psychological complexity of The Silent Patient, a gripping and original thriller about two professional women—colleagues at an international fashion conglomerate—who enter an elevator together . . . but only one is alive when they reach the ground floor.
On a cold, misty Sunday night, two women are alone in the offices of fashion conglomerate Claudine de Martineau International. One is the company's human resources director. Impeccably dressed and perfectly coiffed, she sits at her desk and stares somberly out the window. Down the hall, her colleague, one of the company's lawyers, is buried under a pile of paperwork, frantically rushing to finish.
Leaving at the same time, the two women, each preoccupied by her own thoughts, enter the elevator that will take them down from the 30th floor.
When they arrive at the lobby, one of the women is dead. Was it murder or suicide?
An incredibly original novel that turns the office thriller on its head, The Cage is a wild ride that begins with a bang and picks up speed as it races to its dramatic end.
Available on February 15, 2022:
Amazon | Barnes & Noble | Google Play | Kobo | Apple Books | Indiebound | Indigo | Audible | Goodreads
The Naked Don't Fear the Water by Matthieu Aikins
"This is a book of radical empathy, crossing many borders – not just borders that separate nations, but also borders of form, borders of meaning, and borders of possibility. It is powerful and humane and deserves to find a wide, wandering readership." — Mohsin Hamid, author of Exit West
In this extraordinary book, an acclaimed young war reporter chronicles a dangerous journey on the smuggler's road to Europe, accompanying his friend, an Afghan refugee, in search of a better future.
In 2016, a young Afghan driver and translator named Omar makes the heart-wrenching choice to flee his war-torn country, saying goodbye to Laila, the love of his life, without knowing when they might be reunited again. He is one of millions of refugees who leave their homes that year.
Matthieu Aikins, a journalist living in Kabul, decides to follow his friend. In order to do so, he must leave his own passport and identity behind to go underground on the refugee trail with Omar. Their odyssey across land and sea from Afghanistan to Europe brings them face to face with the people at heart of the migration crisis: smugglers, cops, activists, and the men, women and children fleeing war in search of a better life. As setbacks and dangers mount for the two friends, Matthieu is also drawn into the escape plans of Omar's entire family, including Maryam, the matriarch who has fought ferociously for her children's survival.
Harrowing yet hopeful, this exceptional work brings into sharp focus one of the most contentious issues of our times. The Naked Don't Fear the Water is a tale of love and friendship across borders, and an inquiry into our shared journey in a divided world.
Available on February 15, 2022:
Amazon | Barnes & Noble | Google Play | Kobo | Apple Books | Indiebound | Indigo | Audible | Goodreads
True Believer: The Rise and Fall of Stan Lee by Abraham Riesman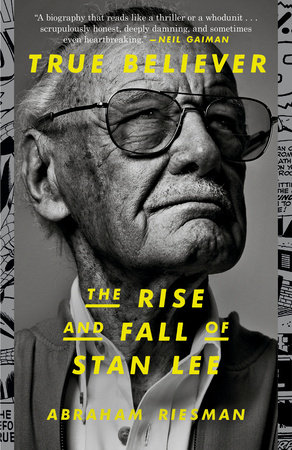 The definitive, revelatory biography of Marvel Comics icon Stan Lee, a writer and entrepreneur who reshaped global pop culture—at a steep personal cost

"A biography that reads like a thriller or a whodunit . . . scrupulously honest, deeply damning, and sometimes even heartbreaking."—Neil Gaiman

Stan Lee was one of the most famous and beloved entertainers to emerge from the twentieth century. He served as head editor of Marvel Comics for three decades and, in that time, became known as the creator of more pieces of internationally recognizable intellectual property than nearly anyone: Spider-Man, the Avengers, the X-Men, Black Panther, the Incredible Hulk . . . the list goes on. His carnival-barker marketing prowess helped save the comic-book industry and superhero fiction. His cameos in Marvel movies have charmed billions. When he died in 2018, grief poured in from around the world, further cementing his legacy.

But what if Stan Lee wasn't who he said he was? To craft the definitive biography of Lee, Abraham Riesman conducted more than 150 interviews and investigated thousands of pages of private documents, turning up never-before-published revelations about Lee's life and work. True Believer tackles tough questions: Did Lee actually create the characters he gained fame for creating? Was he complicit in millions of dollars' worth of fraud in his post-Marvel life? Which members of the cavalcade of grifters who surrounded him were most responsible for the misery of his final days?

And, above all, what drove this man to achieve so much yet always boast of more?
Available on February 15, 2022:
Amazon | Barnes & Noble | Google Play | Kobo | Apple Books | Indiebound | Indigo | Audible | Goodreads
Duke Last Standing by Julia London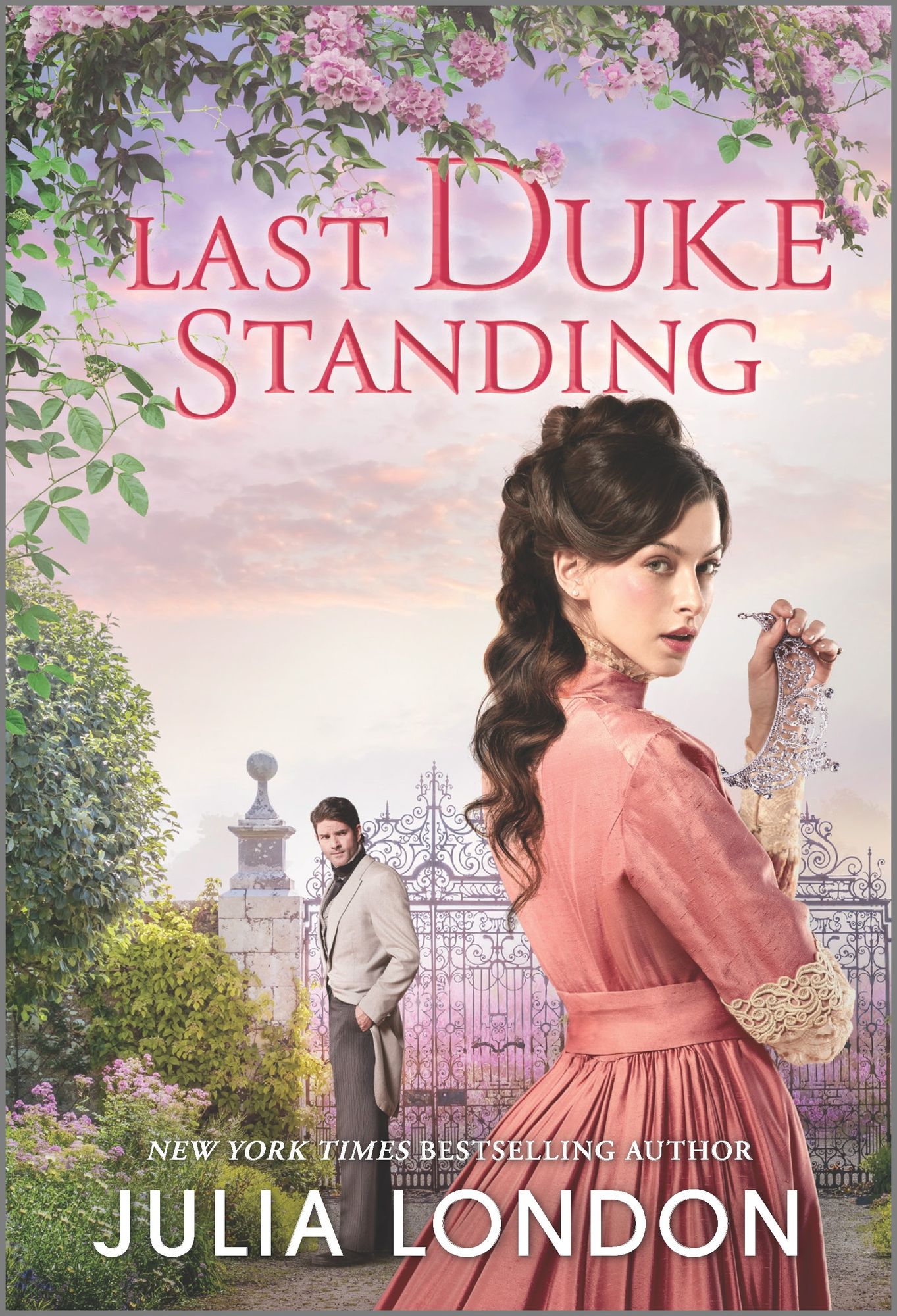 New York Times bestselling author Julia London opens her sparkling, witty, sexy new series, A Royal Match, with a young future queen in the market for a husband, and the charming—and opinionated—Scottish lord tasked to introduce her to the ton's most eligible bachelors.
Charming. Cheeky. Cunning.
When Crown Princess Justine of Wesloria is sent to England to learn the ropes of royalty, she falls under the tutelage of none other than Queen Victoria herself. Justine's also in the market for a proper husband—one fit to marry the future queen of Wesloria.
Because he knows simply everyone, William, Lord Douglas (the notoriously rakish heir to the Duke of Hamilton seat in Scotland, and decidedly not husband material), is on hand as an escort of sorts. William has been recruited to keep an eye on the royal matchmaker for the Weslorian prime minister, tasked to ensure the princess is matched with a man of quality…and one who will be sympathetic to the prime minister's views.
As William and Justine are forced to scrutinize an endless parade of England's best bachelors, they become friends. But when the crowd of potential grooms is steadily culled, what if William is the last bachelor standing?
Available on February 22, 2022:
Amazon | Barnes & Noble | Google Play | Kobo | Apple Books | Indiebound | Indigo | Audible | Goodreads
Before Buckhorn by B.J. Daniels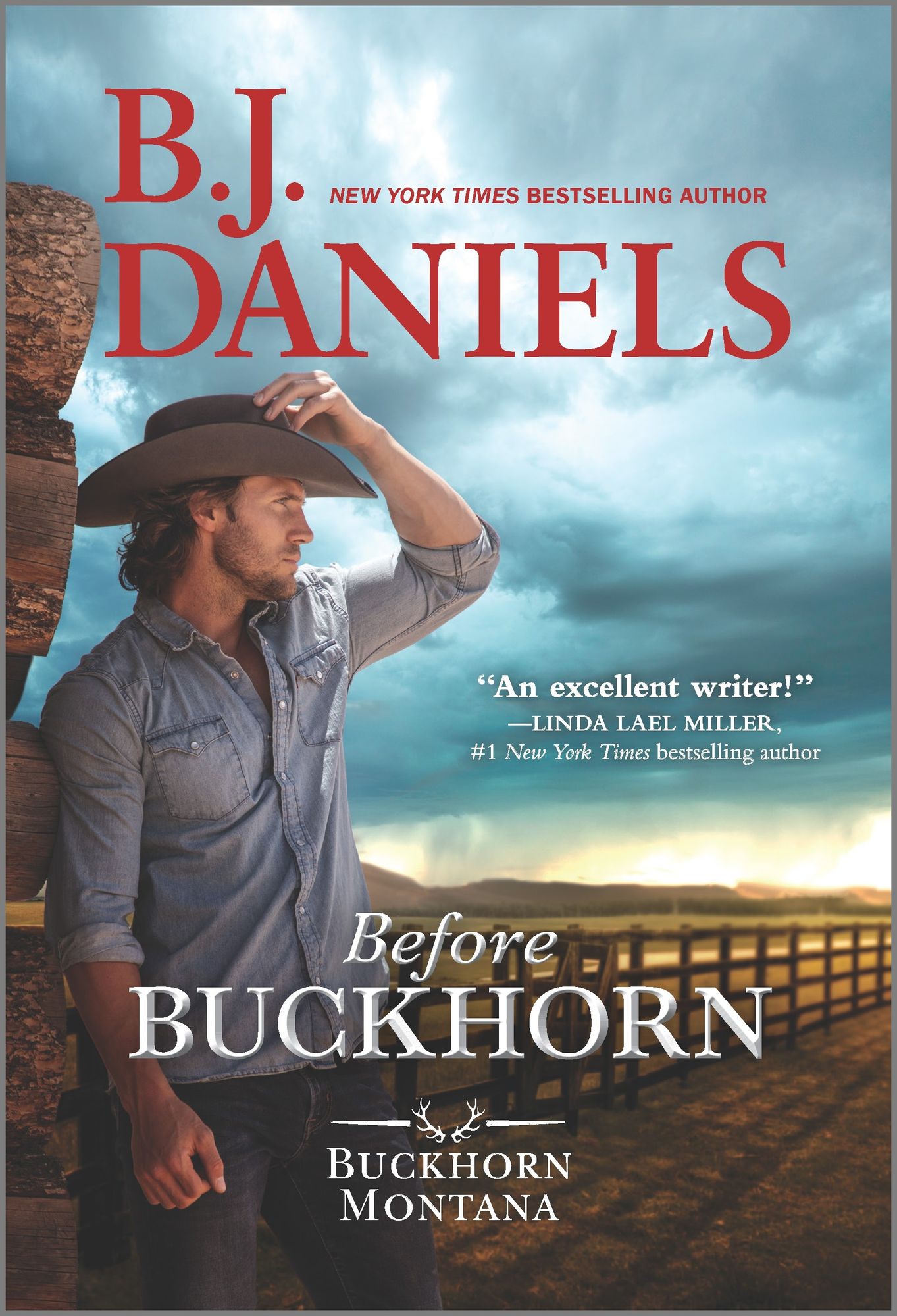 "Daniels is a perennial favorite, and I might go as far as to label her the cowboy whisperer." —BookPage
Small towns can house big secrets…
Former cop Jasper Cole has come home to Buckhorn to ranch—and to find some peace. But there's one part of his past he doesn't object to facing again. Darby Fulton acts like she's forgotten the searing one-night stand they shared in college, but to Jasper, she's as fascinating and tempting as ever. And when she's drawn into an unsettling local mystery, he follows, despite his misgivings.
Bad things have been happening to Buckhorn residents, and Darby's sure it has something to do with a new store called Gossip. As a newspaper publisher, she can't ignore the story, any more than she can ignore her deep attraction to Jasper. And as their investigation reignites that spark, it also pulls them both into a twisted scheme of revenge, where secrets are a deadly weapon…
Available on February 22, 2022:
Amazon | Barnes & Noble | Google Play | Kobo | Apple Books | Indiebound | Indigo | Audible | Goodreads
Fake by Erica Katz
From the author of The Boys' Club, a gripping novel set in the high-stakes world of art forgery that moves across the globe, from the trendy art galleries of Manhattan's Chelsea neighborhood to the high-flying international art fairs of Hong Kong.
Can you spot the difference?
Emma Caan is a fake.
She's a forger, an artist who specializes in nineteenth-century paintings. But she isn't a criminal; her copies are commissioned by museums and ultra-wealthy collectors protecting their investments. Emma's more than mastered a Gauguin brushstroke and a van Gogh wheat field, but her work is sometimes a painful reminder of the artistic dreams she once chased for herself, when she was younger and before her family and her world fell apart.
When oligarch art collector Leonard Sobetsky unexpectedly appears with an invitation, Emma sees a way out—a new job, a new path for herself, and access to the kind of money she needs to support her unstable and recently widowed mother.
But every invitation incurs an obligation . . . and Emma isn't prepared for what's to come. As she's pulled further into Leonard's opulent scene, she will discover what's lurking beneath the glitz and glamour. When she does, the past she's worked hard to overcome will collide with the present, making her wonder how much of her carefully curated life is just as fake as her forgeries . . .
Available on February 22, 2022:
Amazon | Barnes & Noble | Google Play | Kobo | Apple Books | Indiebound | Indigo | Audible | Goodreads
Tell us how many of these titles made it to your Wishlist in the comments below!
Have you joined our new Facebook group yet? It has everything a romance-lover wants!