This year, we have the amazing opportunity to partner with Black Southern Belle to celebrate Black History Month! If you're not familiar with their work, Black Southern Belle is a beautiful blog that celebrates black culture and has developed an editorial division, ambassador program, online store, and the Black Southern Belle Collective. Black Southern Belle has been featured in numerous outlets, including HGTV, Essence, Black Enterprise, Draper James, Apartment Therapy, Brides, Today, Levo League, AOL Lifestyle Collective, and more.
Mrs. Michiel Perry, 32, is a South Carolina girl who loves all things Southern and stylish. With a little inspiration, while planning her wedding in Charleston, S.C., and decorating her first home in Maryland, Mrs. Perry was inspired to develop a lifestyle brand focused on African-American women with a Southern connection; and so Black Southern Belle was born!
Black Southern Belle is run by inspiring women, including Tiffany Farney who serves as Black Southern Belle's editor and communication manager. She is also an independent communications consultant working with home, design, and lifestyle brands. She was honored as a PR News PR Rising Star 30 and Under in 2017. Her dedication stems from a desire for impactful PR that makes a difference for her clients. In her spare time, she enjoys exploring antique shops, traveling, and collecting vintage cameras.
So where do we come in you ask?
Well, I am so glad you asked! Among all of the amazingly curated black-owned businesses involved, we have five incredible authors featured in a live, interactive event happening on Friday, February 18th on Run the World! You can register here: BSB Book Club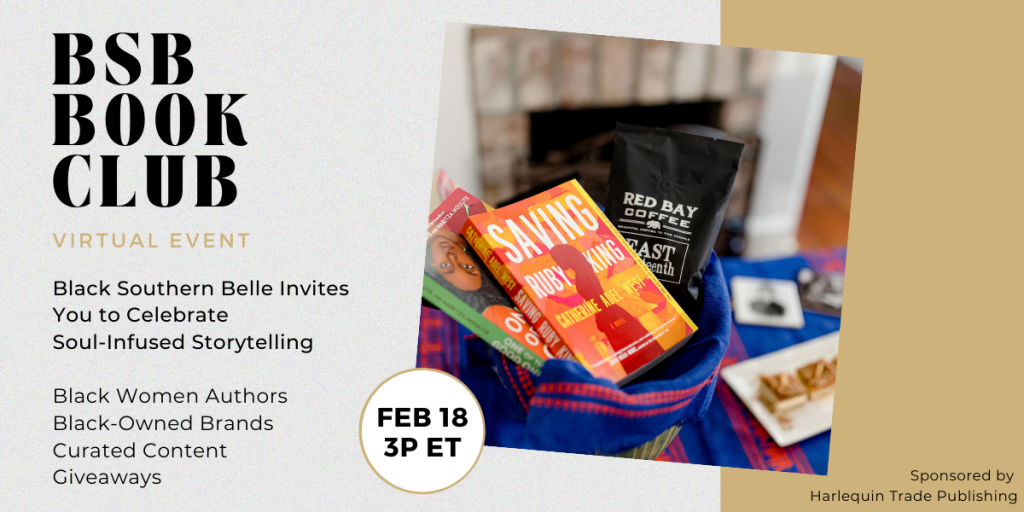 Join us for a cocktail hour, meet-and-greets, and breakout sessions with each author! Want to grab these books before the event so you can come prepared with thought-provoking questions?! Great idea! Has anyone told you lately how smart you are?
Featured Books
Which ones are you going to pick up?! Let me know in the comments! I can't wait to see you all there!
Have you joined our new Facebook group yet? It has everything a romance-lover wants!