Warming temperatures isn't the only reason to be excited for March. This month's crop of new releases are stellar with books by Brenda Janowitz, Dan Abrams, Jude Deveraux and RaeAnne Thayne— just to name a few. Keep reading to see which books we cannot wait to get our hands on!
The Grace Kelly Dress by Brenda Janowitz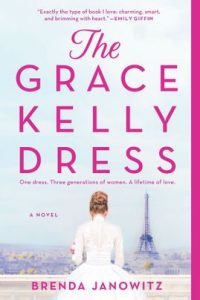 Two years after Grace Kelly's royal wedding, her iconic dress is still all the rage in Paris—and one replica, and the secrets it carries, will inspire three generations of women to forge their own paths in life and in love.
Paris, 1958: Rose, a seamstress at a fashionable atelier, has been entrusted with sewing a Grace Kelly—look-alike gown for a wealthy bride-to-be. But when, against better judgment, she finds herself falling in love with the bride's handsome brother, Rose must make an impossible choice, one that could put all she's worked for at risk: love, security and of course, the dress.
Sixty years later, tech CEO Rachel, who goes by the childhood nickname "Rocky," has inherited the dress for her upcoming wedding in New York City. But there's just one problem: Rocky doesn't want to wear it. A family heirloom dating back to the 1950s, the dress just isn't her. Rocky knows this admission will break her mother Joan's heart. But what she doesn't know is why Joan insists on the dress—or the heartbreaking secret that changed her mother's life decades before, as she herself prepared to wear it.
Available March 3 at:
Amazon | Barnes & Noble | Google Play | Kobo | Apple Books | Indiebound | Audible | Goodreads
The Henna Artist by Alka Joshi
Escaping from an arranged and abusive marriage, seventeen-year-old Lakshmi makes her way alone from her 1950s rural village to the vibrant pink city of Jaipur. There she becomes the henna artist—and confidante—most in demand to the wealthy women of the upper class. But trusted with the secrets of the wealthy, she can never reveal her own…
Known for her original designs and sage advice, Lakshmi must tread carefully to avoid the jealous gossips who could ruin her reputation and her livelihood. As she pursues her dream of an independent life, she is startled one day when she is confronted by her husband, who has tracked her down these many years later with a high-spirited young girl in tow—a sister Lakshmi never knew she had. Suddenly the caution that she has carefully cultivated as protection is threatened. Still she perseveres, applying her talents and lifting up those that surround her as she does.
Vivid and compelling in its portrait of one woman's struggle for fulfillment in a society pivoting between the traditional and the modern, The Henna Artist opens a door into a world that is at once lush and fascinating, stark and cruel.
Available March 3 at:
Amazon | Barnes & Noble | Google Play | Kobo | Apple Books | Indiebound | Audible | Goodreads
Stop at Nothing by Michael Ledwidge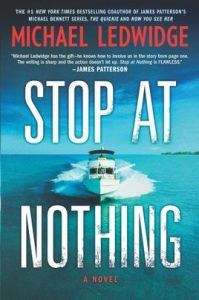 #1 New York Times bestselling coauthor of James Patterson's Michael Bennett series Michael Ledwidge launches an adrenaline-fueled globe-trotting thriller series for fans of James Patterson, Lee Child and David Baldacci.
When a Gulfstream jet goes down in the Bahamas carrying a fortune in cash and ill-gotten diamonds, expat diving instructor Michael Gannon is the only person on the scene. Assuming himself the beneficiary of a drug deal gone bad, Gannon thinks he's home free with the sudden windfall until he realizes he forgot to ask one simple question.
Who were the six dead men on the plane?
Gannon soon learns the answer to that fateful question as he is thrust into an increasingly complex and deadly game of cat and mouse with a group of the world's most powerful and dangerous men who will stop at nothing to catch him.
But as the walls close in, Gannon reveals a few secrets of his own. Before he retired to the islands, Gannon had another life, one with a lethal set of skills that he must now call back to the surface if he wants to make it out alive.
Available March 3 at:
Amazon | Barnes & Noble | Google Play | Kobo | Apple Books | Indiebound | Audible | Goodreads
Daisy Cooper's Rules for Living by Tamsin Keily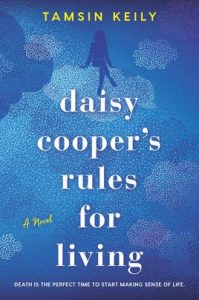 Rule One: Anything Can Happen
Daisy Cooper's life has been pretty uneventful—until the moment it suddenly ends. Unfortunately, her death is—literally—an accident: Daisy wasn't meant to die for another fifty years. One terrible, embarrassing clerical error is behind it, and Death himself is to blame.
As Daisy battles against her new reality, she starts to realize that letting go isn't just a challenge faced by those left behind. And while she learns how to survive this impossible time, friendship, hope and even love begin to come alive in the most unexpected ways.
Dripping with heart and humor, Daisy Cooper's Rules for Living is a fresh and modern take on loss, love and friendship. It is a joyful story about our own humanity and a poignant reminder of what it truly means to live.
Available March 3 at:
Amazon | Barnes & Noble | Google Play | Kobo | Apple Books | Indiebound | Audible | Goodreads
John Adams Under Fire by Dan Abrams and David Fisher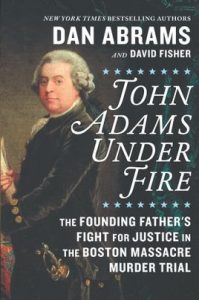 The New York Times bestselling author of Lincoln's Last Trial and host of LivePD Dan Abrams and David Fisher tell the story of a trial that would change history.
History remembers John Adams as a Founding Father and our country's second president. But in the tense years before the American Revolution, he was still just a lawyer, fighting for justice in one of the most explosive murder trials of the era.
On the night of March 5, 1770, shots were fired by British soldiers on the streets of Boston, killing five civilians. The Boston Massacre has often been called the first shots of the American Revolution. As John Adams would later remember, "On that night the formation of American independence was born." Yet when the British soldiers faced trial, the young lawyer Adams was determined that they receive a fair one. He volunteered to represent them, keeping the peace in a powder keg of a colony, and in the process created some of the foundations of what would become United States law.
In this book, New York Times bestselling authors Dan Abrams and David Fisher draw on the trial transcript, using Adams's own words to transport readers to colonial Boston, a city roiling with rebellion, where British military forces and American colonists lived side by side, waiting for the spark that would start a war.
Available March 3 at:
Amazon | Barnes & Noble | Google Play | Kobo | Apple Books | Indiebound | Audible | Goodreads
The Night Watchman by Louise Erorich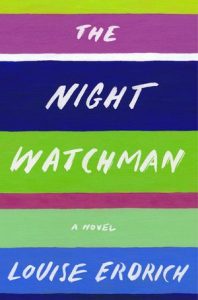 Thomas Wazhashk is the night watchman at the jewel bearing plant, the first factory located near the Turtle Mountain Reservation in rural North Dakota. He is also a Chippewa Council member who is trying to understand the consequences of a new "emancipation" bill on its way to the floor of the United States Congress. It is 1953 and he and the other council members know the bill isn't about freedom; Congress is fed up with Indians. The bill is a "termination" that threatens the rights of Native Americans to their land and their very identity. How can the government abandon treaties made in good faith with Native Americans "for as long as the grasses shall grow, and the rivers run"?
Since graduating high school, Pixie Paranteau has insisted that everyone call her Patrice. Unlike most of the girls on the reservation, Patrice, the class valedictorian, has no desire to wear herself down with a husband and kids. She makes jewel bearings at the plant, a job that barely pays her enough to support her mother and brother. Patrice's shameful alcoholic father returns home sporadically to terrorize his wife and children and bully her for money. But Patrice needs every penny to follow her beloved older sister, Vera, who moved to the big city of Minneapolis. Vera may have disappeared; she hasn't been in touch in months, and is rumored to have had a baby. Determined to find Vera and her child, Patrice makes a fateful trip to Minnesota that introduces her to unexpected forms of exploitation and violence, and endangers her life.
Thomas and Patrice live in this impoverished reservation community along with young Chippewa boxer Wood Mountain and his mother Juggie Blue, her niece and Patrice's best friend Valentine, and Stack Barnes, the white high school math teacher and boxing coach who is hopelessly in love with Patrice.
Available March 3 at:
Amazon | Barnes & Noble | Google Play | Kobo | Apple Books | Indiebound | Audible | Goodreads
Eight Perfect Murders by Peter Swanson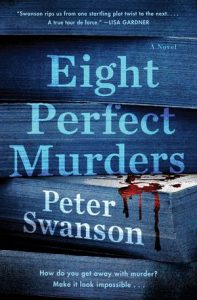 Years ago, bookseller and mystery aficionado Malcolm Kershaw compiled a list of the genre's most unsolvable murders, those that are almost impossible to crack—which he titled "Eight Perfect Murders"—chosen from among the best of the best including Agatha Christie's A. B. C. Murders, Patricia Highsmith's Strangers on a Train, Ira Levin's Death Trap, A. A. Milne's Red House Mystery, Anthony Berkeley Cox's Malice Aforethought, James M. Cain's Double Indemnity, John D. Macdonald's The Drowner, and Donna Tartt's A Secret History.
But no one is more surprised than Mal, now the owner of the Old Devils Bookstore in Boston, when an FBI agent comes knocking on his door one snowy day in February. She's looking for information about a series of unsolved murders that look eerily similar to the killings on Mal's old list. And the FBI agent isn't the only one interested in this bookseller who spends almost every night at home reading. There is killer is out there, watching his every move—a diabolical threat who knows way too much about Mal's personal history, especially the secrets he's never told anyone, even his recently deceased wife.
To protect himself, Mal begins looking into possible suspects . . . and sees a killer in everyone around him. But Mal doesn't count on the investigation leaving a trail of death in its wake. Suddenly, a series of shocking twists leaves more victims dead—and the noose around Mal's neck grows so tight he might never escape.
Available March 3 at:
Amazon | Barnes & Noble | Google Play | Kobo | Apple Books | Indiebound | Audible | Goodreads
The Sea of Lost Girls by Carol Goodman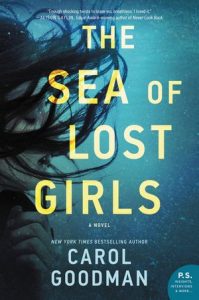 Tess has worked hard to keep her past buried, where it belongs. Now she's the wife to a respected professor at an elite boarding school, where she also teaches. Her seventeen-year-old son, Rudy, whose dark moods and complicated behavior she's long worried about, seems to be thriving: he has a lead role in the school play and a smart and ambitious girlfriend. Tess tries not to think about the mistakes she made eighteen years ago, and mostly, she succeeds.
And then one more morning she gets a text at 2:50 AM: it's Rudy, asking for help. When Tess picks him up she finds him drenched and shivering, with a dark stain on his sweatshirt. Four hours later, Tess gets a phone call from the Haywood school headmistress: Lila Zeller, Rudy's girlfriend, has been found dead on the beach, not far from where Tess found Rudy just hours before.
As the investigation into Lila's death escalates, Tess finds her family attacked on all sides. What first seemed like a tragic accidental death is turning into something far more sinister, and not only is Tess's son a suspect but her husband is a person of interest too. But Lila's death isn't the first blemish on Haywood's record, and the more Tess learns about Haywood's fabled history, the more she realizes that not all skeletons will stay safely locked in the closet.
Available March 3 at:
Amazon | Barnes & Noble | Google Play | Kobo | Apple Books | Indiebound | Audible | Goodreads
You Are Not Alone by Greer Hendricks and Sarah Pakkanen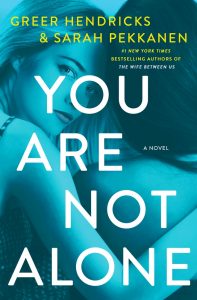 The electrifying #1 New York Times bestselling authors of THE WIFE BETWEEN US and AN ANONYMOUS GIRL return with a brand new novel of psychological suspense.
Shay Miller wants to find love, but it eludes her. She wants to be fulfilled, but her job is a dead end. She wants to belong, but her life is increasingly lonely.
Until Shay meets the Moore sisters. Cassandra and Jane live a life of glamorous perfection, and always get what they desire. When they invite Shay into their circle, everything seems to get better.
Shay would die for them to like her.
She may have to.
Available March 3 at:
Amazon | Barnes & Noble | Google Play | Kobo | Apple Books | Indiebound | Audible | Goodreads
A Forgotten Murder by Jude Deveraux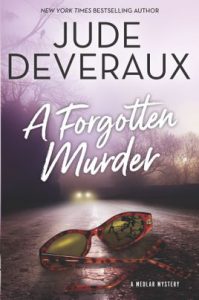 An English manor home, an unsolved mystery, too many suspects to count… It's the perfect holiday for romance novelist Sara Medlar.
After solving two murder cases in their hometown of Lachlan, Florida, Sara Medlar, her niece Kate and their friend Jack need a change of scenery. Sara arranges for them to visit an old friend of hers in England. Upon arrival at Oxley Manor, a centuries-old estate that has been converted to a luxury hotel, Kate and Jack quickly realize that Sara is up to something. They learn that Sara has also invited a number of others to join them at Oxley.
When everyone assembles, Sara lets them know why they are there. Decades earlier, two people ran off together from Oxley and haven't been heard from since—and Sara wants to solve the case. As the people who were there the night the two went missing, the guests find themselves cast in a live mystery-theater event.
In reenacting the events of that night, it becomes clear that everyone has something to hide and no one is safe, especially when the discovery of a body makes it clear that at least one of the people who disappeared was murdered.
Sara, Jack and Kate are once again at the heart of a mysterious case that only they are able to solve. But someone is willing to continue to kill to keep the truth about Oxley Manor buried, and none of the guests are safe.
Available March 10 at:
Amazon | Barnes & Noble | Google Play | Kobo | Apple Books | Indiebound | Goodreads
The Operator by Gretchen Berg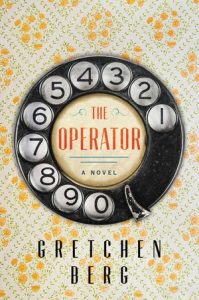 A clever, surprising, and ultimately moving debut novel, set in a small Midwestern town in the early 1950s, about a nosy switchboard operator who overhears gossip involving her own family, and the unraveling that discovery sets into motion.

In a small town, everyone knows everyone else's business . . .
Nobody knows the people of Wooster, Ohio, better than switchboard operator Vivian Dalton, and she'd be the first to tell you that. She calls it intuition. Her teenage daughter, Charlotte, calls it eavesdropping.
Vivian and the other women who work at Bell on East Liberty Street connect lines and lives. They aren't supposed to listen in on conversations, but they do, and they all have opinions on what they hear—especially Vivian. She knows that Mrs. Butler's ungrateful daughter, Maxine, still hasn't thanked her mother for the quilt she made, and that Ginny Frazier turned down yet another invitation to go to the A&W with Clyde Walsh.
Then, one cold December night, Vivian listens in on a call between that snob Betty Miller and someone whose voice she can't quite place and hears something shocking. Betty Miller's mystery friend has news that, if true, will shatter Vivian's tidy life in Wooster, humiliating her and making her the laughingstock of the town.
Vivian may be mortified, but she isn't going to take this lying down. She's going to get to the bottom of that rumor—get into it, get under it, poke around in the corners. Find every last bit. Vivian wants the truth, no matter how painful it may be.
But as Vivian is about to be reminded, in a small town like Wooster, one secret usually leads to another. . . .
Available March 10 at:
Amazon | Barnes & Noble | Google Play | Kobo | Apple Books | Indiebound | Audible | Goodreads
My Dark Vanessa by Kate Elizabeth Russell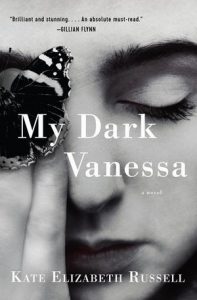 Exploring the psychological dynamics of the relationship between a precocious yet naïve teenage girl and her magnetic and manipulative teacher, a brilliant, all-consuming read that marks the explosive debut of an extraordinary new writer.
2000. Bright, ambitious, and yearning for adulthood, fifteen-year-old Vanessa Wye becomes entangled in an affair with Jacob Strane, her magnetic and guileful forty-two-year-old English teacher.
2017. Amid the rising wave of allegations against powerful men, a reckoning is coming due. Strane has been accused of sexual abuse by a former student, who reaches out to Vanessa, and now Vanessa suddenly finds herself facing an impossible choice: remain silent, firm in the belief that her teenage self willingly engaged in this relationship, or redefine herself and the events of her past. But how can Vanessa reject her first love, the man who fundamentally transformed her and has been a persistent presence in her life? Is it possible that the man she loved as a teenager—and who professed to worship only her—may be far different from what she has always believed?
Available March 10 at:
Amazon | Barnes & Noble | Google Play | Kobo | Apple Books | Indiebound | Audible | Goodreads
The Perfect World of Miwako Sumida by Clarissa Goenawan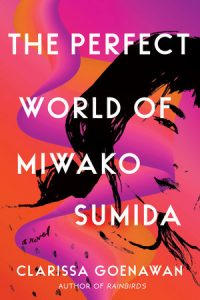 From the critically acclaimed author of Rainbirds comes a novel of tragedy and dark histories set in Japan.
University sophomore Miwako Sumida has hanged herself, leaving those closest to her reeling. In the months before her suicide, she was hiding away in a remote mountainside village, but what, or whom, was she running from?

Ryusei, a fellow student at Waseda who harbored unrequited feelings for Miwako, begs her best friend Chie to bring him to the remote village where she spent her final days. While they are away, his older sister, Fumi, who took Miwako on as an apprentice in her art studio, receives an unexpected guest at her apartment in Tokyo, distracting her from her fear that Miwako's death may ruin what is left of her brother's life.

Expanding on the beautifully crafted world of Rainbirds, Clarissa Goenawan gradually pierces through a young woman's careful façade, unmasking her most painful secrets.
Available March 10 at:
Amazon | Barnes & Noble | Google Play | Kobo | Apple Books | Indiebound | Goodreads
In Five Years by Rebecca Serle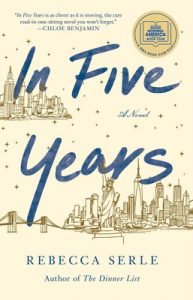 Where do you see yourself in five years?
When Type-A Manhattan lawyer Dannie Cohan is asked this question at the most important interview of her career, she has a meticulously crafted answer at the ready. Later, after nailing her interview and accepting her boyfriend's marriage proposal, Dannie goes to sleep knowing she is right on track to achieve her five-year plan.
But when she wakes up, she's suddenly in a different apartment, with a different ring on her finger, and beside a very different man. The television news is on in the background, and she can just make out the scrolling date. It's the same night—December 15—but 2025, five years in the future.
After a very intense, shocking hour, Dannie wakes again, at the brink of midnight, back in 2020. She can't shake what has happened. It certainly felt much more than merely a dream, but she isn't the kind of person who believes in visions. That nonsense is only charming coming from free-spirited types, like her lifelong best friend, Bella. Determined to ignore the odd experience, she files it away in the back of her mind.
That is, until four-and-a-half years later, when by chance Dannie meets the very same man from her long-ago vision.
Available March 10 at:
Amazon | Barnes & Noble | Google Play | Kobo | Apple Books | Indiebound | Audible | Goodreads
The Good Neighborhood by Therese Anne Fowler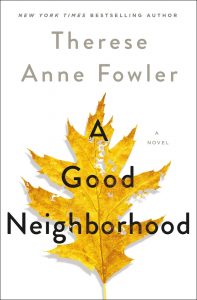 In Oak Knoll, a verdant, tight-knit North Carolina neighborhood, professor of forestry and ecology Valerie Alston-Holt is raising her bright and talented biracial son, Xavier, who's headed to college in the fall. All is well until the Whitmans—an apparently traditional family with new money and a secretly troubled teenaged daughter—raze the house and trees next door to build themselves a showplace.
With little in common except a property line, these two very different families quickly find themselves at odds: first, over an historic oak tree in Valerie's yard, and soon after, the blossoming romance between their two teenagers.

A Good Neighborhood asks big questions about life in America today—what does it mean to be a good neighbor? How do we live alongside each other when we don't see eye to eye?—as it explores the effects of class, race, and heartrending love in a story that's as provocative as it is powerful.
Available March 10 at:
Amazon | Barnes & Noble | Google Play | Kobo | Apple Books | Indiebound | Audible | Goodreads
The Sea Glass Cottage by RaeAnne Thayne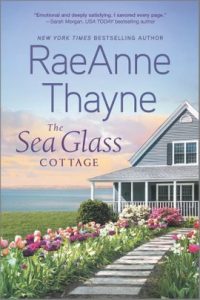 The life Olivia Harper always dreamed of isn't so dreamy these days. The 16-hour work days are unfulfilling and so are things with her on-again, off-again boyfriend. But when she hears that her estranged mother, Juliet, has been seriously injured in a car accident, Liv has no choice but to pack up her life and head home to beautiful Cape Sanctuary on the Northern California coast.
It's just for a few months—that's what Liv keeps telling herself. But the closer she gets to Cape Sanctuary, the painful memories start flooding back: Natalie, her vibrant, passionate older sister who downward-spiraled into addiction. The fights with her mother who enabled her sister at every turn. The overdose that took Natalie, leaving her now-teenaged daughter, Caitlin, an orphan.
As Liv tries to balance her own needs with those of her injured mother and an obstinate, resentful fifteen-year-old, it becomes clear that all three Harper women have been keeping heartbreaking secrets from one another. And as those secrets are revealed, Liv, Juliet, and Caitlin will see that it's never too late—or too early—to heal family wounds and find forgiveness.
Available March 17 at:
Amazon | Barnes & Noble | Google Play | Kobo | Apple Books | Indiebound | Audible | Goodreads
Darling Rose Gold by Stephanie Wrobel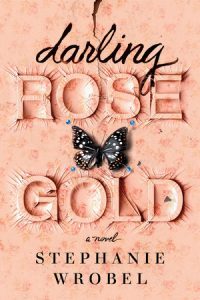 For the first eighteen years of her life, Rose Gold Watts believed she was seriously ill. She was allergic to everything, used a wheelchair and practically lived at the hospital. Neighbors did all they could, holding fundraisers and offering shoulders to cry on, but no matter how many doctors, tests, or surgeries, no one could figure out what was wrong with Rose Gold.
Turns out her mom, Patty Watts, was just a really good liar.
After serving five years in prison, Patty gets out with nowhere to go and begs her daughter to take her in. The entire community is shocked when Rose Gold says yes.
Patty insists all she wants is to reconcile their differences. She says she's forgiven Rose Gold for turning her in and testifying against her. But Rose Gold knows her mother. Patty Watts always settles a score.
Unfortunately for Patty, Rose Gold is no longer her weak little darling…
And she's waited such a long time for her mother to come home.
Available March 17 at:
Amazon | Barnes & Noble | Google Play | Kobo | Apple Books | Indiebound | Audible | Goodreads
The Glass Hotel by Emily St. John Mandel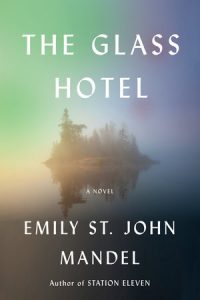 Vincent is a bartender at the Hotel Caiette, a five-star lodging on the northernmost tip of Vancouver Island. On the night she meets Jonathan Alkaitis, a hooded figure scrawls a message on the lobby's glass wall: "Why don't you swallow broken glass." High above Manhattan, a greater crime is committed: Alkaitis is running an international Ponzi scheme, moving imaginary sums of money through clients' accounts. When the financial empire collapses, it obliterates countless fortunes and devastates lives. Vincent, who had been posing as Jonathan's wife, walks away into the night. Years later, a victim of the fraud is hired to investigate a strange occurrence: a woman has seemingly vanished from the deck of a container ship between ports of call.

In this captivating story of crisis and survival, Emily St. John Mandel takes readers through often hidden landscapes: campgrounds for the near-homeless, underground electronica clubs, the business of international shipping, service in luxury hotels, and life in a federal prison. Rife with unexpected beauty, The Glass Hotel is a captivating portrait of greed and guilt, love and delusion, ghosts and unintended consequences, and the infinite ways we search for meaning in our lives.
Available March 24 at:
Amazon | Barnes & Noble | Google Play | Kobo | Apple Books | Indiebound | Audible | Goodreads
The Darkness We Hide by Debra Webb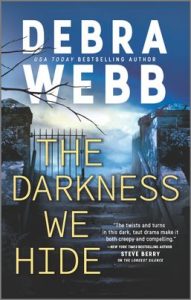 Some secrets are worth dying for.
For months, Doctor Rowan Dupont has been staring death in the face. It followed her back to her hometown of Winchester, Tennessee, ten months ago, cloaking the walls of her family's Victorian funeral home like a shroud. In investigating the mysterious deaths of her loved ones, Rowan has unearthed enough family secrets to bury everything she'd previously thought true. But each shocking discovery has only led to more bodies and more questions; the rabbit hole is deeper than she ever imagined.
Despite settling in to a comfortable life with Police Chief Billy Brannigan, Rowan knows dangerous serial killer Julian Addington is still out there. She can't let her guard down now. Not when she's this close to ending his torment once and for all. But with a storm brewing on the horizon, she'll get only one shot before the impending darkness takes hold, threatening to wipe away every truth she's uncovered—and everything she holds dear.
Available March 31 at:
Amazon | Barnes & Noble | Google Play | Kobo | Apple Books | Indiebound | Goodreads
Days of Distraction by Alexandra Chang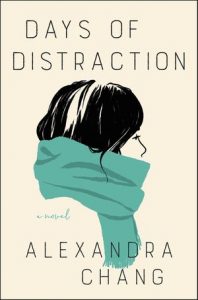 A wry, tender portrait of a young woman—finally free to decide her own path, but unsure if she knows herself well enough to choose wisely—from a captivating new literary voice

The plan is to leave. As for how, when, to where, and even why—she doesn't know yet. So begins a journey for the twenty-four-year-old narrator of Days of Distraction. As a staff writer at a prestigious tech publication, she reports on the achievements of smug Silicon Valley billionaires and start-up bros while her own request for a raise gets bumped from manager to manager. And when her longtime boyfriend, J, decides to move to a quiet upstate New York town for grad school, she sees an excuse to cut and run.
Moving is supposed to be a grand gesture of her commitment to J and a way to reshape her sense of self. But in the process, she finds herself facing misgivings about her role in an interracial relationship. Captivated by the stories of her ancestors and other Asian Americans in history, she must confront a question at the core of her identity: What does it mean to exist in a society that does not notice or understand you?
Available March 31 at:
Amazon | Barnes & Noble | Google Play | Kobo | Apple Books | Indiebound | Audible | Goodreads
The Familiar Dark by Amy Engel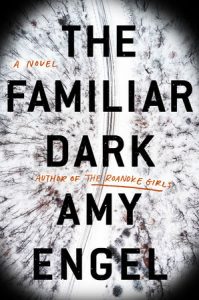 A spellbinding story of a mother with nothing left to lose who sets out on an all-consuming quest for justice after her daughter is murdered on the town playground.
Sometimes the answers are worse than the questions. Sometimes it's better not to know.

Set in the poorest part of the Missouri Ozarks, in a small town with big secrets, The Familiar Dark opens with a murder. Eve Taggert, desperate with grief over losing her daughter, takes it upon herself to find out the truth about what happened. Eve is no stranger to the dark side of life, having been raised by a hard-edged mother whose lessons Eve tried not to pass on to her own daughter. But Eve may need her mother's cruel brand of strength if she's going to face the reality about her daughter's death and about her own true nature. Her quest for justice takes her from the seedy underbelly of town to the quiet woods and, most frighteningly, back to her mother's trailer for a final lesson.
Available March 31 at:
Amazon | Barnes & Noble | Google Play | Kobo | Apple Books | Indiebound | Audible | Goodreads
What books have gotten spots on your TBR list? Let us know in the comments below!