We've talked about book clubs a lot in the past couple of weeks and now it's time for the fun to start! We're starting a new online book club and you're invited. Join us each month for a new recommended read, discussion questions, a delicious go-to book club meeting recipe and even a few social media templates for you to use!
Want to get in on the conversation? Make sure to tag us on social media with #ReadWithBookClubbish where we'll be checking in with everyone throughout the month. Also, tune into Facebook and Instagram on March 24 to watch our first live book club meeting. We promise, you aren't going to want miss it or this month's book club pick!
March's Book Club Pick: Followers by Megan Angelo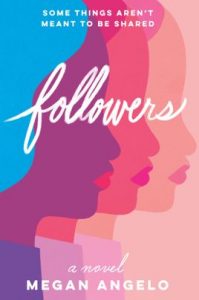 FOUR STARRED REVIEWS!
"If anyone is going to explore a future version of our high-tech, internet-obsessed culture, please let it be Megan Angelo. Followers is pure gold." —Abbi Jacobson, bestselling author and cocreator of Broad City
An electrifying story of two ambitious friends, the dark choices they make and the stunning moment that changes the world as we know it forever
Orla Cadden is a budding novelist stuck in a dead-end job, writing clickbait about movie-star hookups and influencer yoga moves. Then Orla meets Floss—a striving, wannabe A-lister—who comes up with a plan for launching them both into the high-profile lives they dream about. So what if Orla and Floss's methods are a little shady—and sometimes people get hurt? Their legions of followers can't be wrong.
Thirty-five years later, in a closed California village where government-appointed celebrities live every moment of the day on camera, a woman named Marlow discovers a shattering secret about her past. Despite her massive popularity—twelve million loyal followers—Marlow dreams of fleeing the corporate sponsors who would do anything to keep her on-screen. When she learns that her whole family history is based on a lie, Marlow finally summons the courage to run in search of the truth, no matter the risks.
Followers traces the paths of Orla, Floss and Marlow as they wind through time toward each other, and toward a cataclysmic event that sends America into lasting upheaval. At turns wry and tender, bleak and hopeful, this darkly funny story reminds us that even if we obsess over famous people we'll never meet, what we really crave is genuine human connection.
Get your copy at:
Amazon | Barnes & Noble | Google Play | Kobo | Apple Books | Indiebound | Goodreads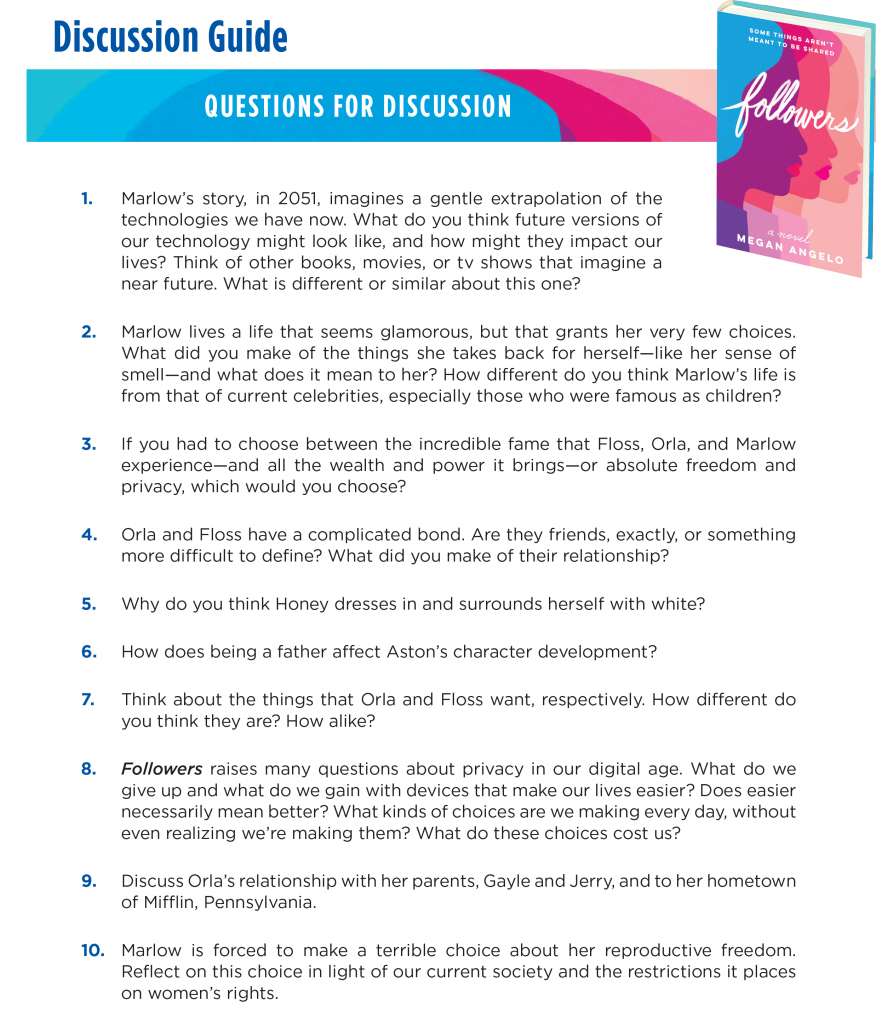 For Your Book Club Meeting: Candy Floss Champagne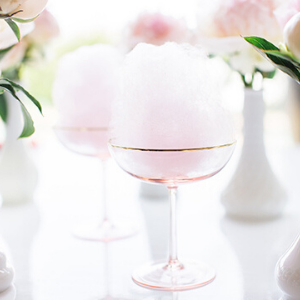 Ingredients
Cotton candy (strawberry flavor works well!)
St. Germain liqueur
Champagne or sparkling wine
Directions
Place a bit of cotton candy in the glass.
Add a splash of St. Germain, and fill to the top with Champagne or sparkling wine. The cotton candy will melt away as you pour over the bubbly.
Enjoy!
(Recipe adapted from LaurenConrad.com)
Join the Conversation!
Let us know what you think of Followers by posting with these templates on Instagram. Remember to tag @bookclubbish and #ReadWithBookClubbish for your chance to be featured on our feed.