Do you find that your reading tastes change depending on the season? Or…is that just something that happens to us? Whatever the case, we're all so happy that spring is finally here — and so are these new books! This month, there's historical fiction from Kelly Rimmer and Stacey Halls, contemporary fiction from Brenda Novak and Sarah Morgan and even a suspense anthology edited by Marcia Muller and Bill Pronzini. What will you be reading?
The Last Orphan by Stacey Halls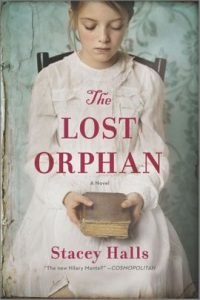 From the Sunday Times bestselling author of The Familiars
Two women, bound by a child, and a secret that will change everything . . .
London, 1754. Six years after leaving her illegitimate newborn at the Foundling Hospital, Bess Bright returns to reclaim the daughter she has never known. Dreading the worst, that she has died in care, she is astonished to discover someone pretending to be Bess has already claimed her. Her life is turned upside down as she tries to find out who has taken her little girl—and why.
Less than a mile from Bess's poor lodgings, in a quiet Georgian townhouse, lives Alexandra, a reclusive young widow. When her close friend—an ambitious doctor at the orphanage—persuades her to hire a nursemaid to help care for her daughter, she is hesitant to welcome someone new into her home. But her past is threatening to catch up with her and tear her carefully constructed world apart.
Available April 7 at:
Amazon | Barnes & Noble | Google Play | Kobo | Apple Books | Indiebound | Audible | Goodreads
One Perfect Summer by Brenda Novak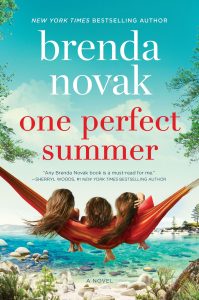 Some families we're born into

Some we find for ourselves
When Serenity Alston swabbed her cheek for 23andMe, she joked about uncovering some dark ancestral scandal. The last thing she expected was to discover two half sisters she didn't know existed. Suddenly, everything about her loving family is drawn into question. And meeting these newfound sisters might be the only way to get answers.
The women decide to dig into the mystery together at Serenity's family cabin in Lake Tahoe. With Reagan navigating romantic politics at work and Lorelei staring down the collapse of her marriage, all three women are converging at a crossroads in their lives. Before the summer is over, they'll have to confront the past and determine how to move forward when everything they previously thought to be true was a lie. But any future is easier to face with family by your side.
Available April 7 at:
Amazon | Barnes & Noble | Google Play | Kobo | Apple Books | Indiebound | Audible | Goodreads
Something She's Not Telling Us by Darcey Bell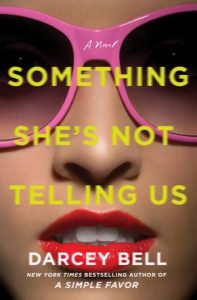 She's on the verge of having it all…
But one woman stands in her way.
Charlotte has everything in life that she ever could have hoped for: a doting, artistic husband, a small-but-thriving flower shop, and her sweet, smart five-year-old daughter, Daisy. Her relationship with her mother might be strained, but the distance between them helps. And her younger brother Rocco may have horrible taste in women, but when he introduces his new girlfriend to Charlotte and her family, they are cautiously optimistic that she could be The One. Daisy seems to love Ruth, and she can't be any worse than the klepto Rocco brought home the last time. At least, that's what Charlotte keeps telling herself. But as Rocco and Ruth's relationship becomes more serious, Ruth's apparent obsession with Daisy grows more obvious. Then Daisy is kidnapped, and Charlotte is convinced there's only one person who could have taken her.
Ruth has never had much, but now she's finally on the verge of having everything she's ever dreamed of. A stable job at a start-up company, a rakish, handsome boyfriend with whom she falls more in love with every day—and a chance at the happy family she's always wanted, adorable niece included. The only obstacle standing in her way is her boyfriend's sister Charlotte, whose attitude swerves between politely cold and outright hostile. Rebuffing Ruth's every attempt to build a friendship with her and Daisy, Charlotte watches over her daughter with a desperate protectiveness that sends chills down Ruth's spine. Ruth knows that Charlotte has a deeply-buried secret, the only question is: what? A surprise outing with Daisy could be the key to finding out, and Ruth knows she must take the chance while she has it—for everyone's sake.
As the two women follow each other down a chilling rabbit hole, unearthing winding paths of deceit, lies, and trauma, a family and a future will be completely—and irrevocably—shattered.
Available April 7 at:
Amazon | Barnes & Noble | Google Play | Kobo | Apple Books | Indiebound | Audible | Goodreads
The German Heiress by Anika Scott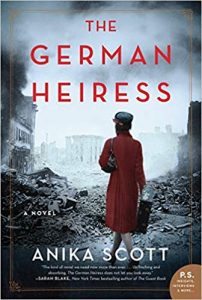 For readers of The Alice Network and The Lost Girls of Paris, an immersive, heart-pounding debut about a German heiress on the run in post-World War II Germany.

Clara Falkenberg, once Germany's most eligible and lauded heiress, earned the nickname "the Iron Fräulein" during World War II for her role operating her family's ironworks empire. It's been nearly two years since the war ended and she's left with nothing but a false identification card and a series of burning questions about her family's past. With nowhere else to run to, she decides to return home and take refuge with her dear friend, Elisa.
Narrowly escaping a near-disastrous interrogation by a British officer who's hell-bent on arresting her for war crimes, she arrives home to discover the city in ruins, and Elisa missing. As Clara begins tracking down Elisa, she encounters Jakob, a charismatic young man working on the black market, who, for his own reasons, is also searching for Elisa. Clara and Jakob soon discover how they might help each other—if only they can stay ahead of the officer determined to make Clara answer for her actions during the war.
Available April 7 at:
Amazon | Barnes & Noble | Google Play | Kobo | Apple Books | Indiebound | Audible | Goodreads
A Bad Day for Sunshine by Darynda Jones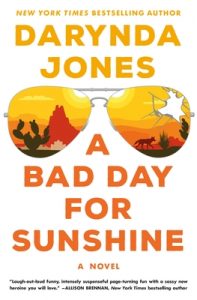 Sheriff Sunshine Vicram finds her cup o' joe more than half full when the small village of Del Sol, New Mexico, becomes the center of national attention for a kidnapper on the loose.
Del Sol, New Mexico is known for three things: its fry-an-egg-on-the-cement summers, strong cups of coffee—and, now, a nationwide manhunt? Del Sol native Sunshine Vicram has returned to town as the elected sheriff—thanks to her adorably meddlesome parents who nominated her—and she expects her biggest crime wave to involve an elderly flasher named Doug. But a teenage girl is missing, a kidnapper is on the loose, and all of this is reminding Sunshine why she left Del Sol in the first place. Add to that the trouble at her daughter's new school, plus and a kidnapped prized rooster named Puff Daddy, and, well, the forecast looks anything but sunny.
But even clouds have their silver linings. This one's got Levi, Sunshine's sexy, almost-old-flame, and a fiery-hot US Marshall. With temperatures rising everywhere she turns, Del Sol's normally cool-minded sheriff is finding herself knee-deep in drama and danger. Can Sunshine face the call of duty—and find the kidnapper who's terrorizing her beloved hometown—without falling head over high heels in love…or worse?
Available April 7 at:
Amazon | Barnes & Noble | Google Play | Kobo | Apple Books | Indiebound | Audible | Goodreads
The Book of Lost Friends by Lisa Wingate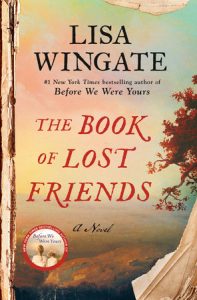 Bestselling author Lisa Wingate brings to life startling stories from actual "Lost Friends" advertisements that appeared in Southern newspapers after the Civil War, as newly freed slaves desperately searched for loved ones who had been sold away.

Louisiana, 1875: In the tumultuous era of Reconstruction, three young women set off as unwilling companions on a perilous quest: Hannie, a freed slave; Lavinia, the pampered heir to a now destitute plantation; and Juneau Jane, Lavinia's Creole half sister. Each carries private wounds and powerful secrets as they head for Texas, following roads rife with vigilantes and soldiers still fighting a war lost a decade before. For Lavinia and Juneau Jane, the journey is one of stolen inheritance and financial desperation, but for Hannie, torn from her mother and siblings before slavery's end, the pilgrimage west reignites an agonizing question: Could her long-lost family still be out there? Beyond the swamps lie the limitless frontiers of Texas and, improbably, hope.

Louisiana, 1987: For first-year teacher Benedetta Silva, a subsidized job at a poor rural school seems like the ticket to canceling her hefty student debt—until she lands in a tiny, out-of-step Mississippi River town. Augustine, Louisiana, is suspicious of new ideas and new people, and Benny can scarcely comprehend the lives of her poverty-stricken students. But amid the gnarled live oaks and run-down plantation homes lie the century-old history of three young women, a long-ago journey, and a hidden book that could change everything.
Available April 7 at:
Amazon | Barnes & Noble | Google Play | Kobo | Apple Books | Indiebound | Audible | Goodreads
Joy at Work by Marie Kondo and Scott Sonenshein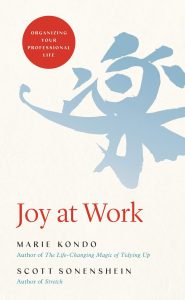 If you properly simplify and organize your work life once, you'll never have to do it again.
Marie Kondo's first book, The Life-Changing Magic of Tidying, sparked a new genre of publishing and became an international bestseller. Now, for the first time, you will be guided through the process of tidying up your work life.
In Joy at Work, KonMari method pioneer Marie Kondo and organizational psychologist Scott Sonenshein will help you to refocus your mind on what's important at work, and as their examples show, the results can be truly life-changing. With advice on how to improve the way you work, the book features advice on problem areas including fundamentals like how to organize your desk, finally get through your emails and find what sparks joy in an open plan office.
Like how the key to successful tidying in the home is by tackling clutter in the correct order, Joy at Work adapts the inspirational KonMari Method for the workplace, taking you step-by-step through your professional environment so that you can identify the most joyful way to work for you. Once you've found order in your work life, you can feel empowered to find confidence, energy and motivation to create the career you want and move on from negative working practices.
Available April 7 at:
Amazon | Barnes & Noble | Google Play | Kobo | Apple Books | Indiebound | Audible | Goodreads
Afterlife by Julia Alvarez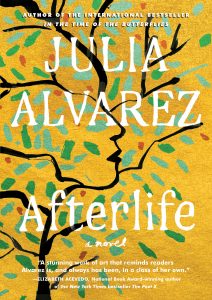 The first adult novel in almost fifteen years by the internationally bestselling author of In the Time of the Butterflies and How the García Girls Lost Their Accents
Antonia Vega, the immigrant writer at the center of Afterlife, has had the rug pulled out from under her. She has just retired from the college where she taught English when her beloved husband, Sam, suddenly dies. And then more jolts: her bighearted but unstable sister disappears, and Antonia returns home one evening to find a pregnant, undocumented teenager on her doorstep. Antonia has always sought direction in the literature she loves—lines from her favorite authors play in her head like a soundtrack—but now she finds that the world demands more of her than words.
Afterlife is a compact, nimble, and sharply droll novel. Set in this political moment of tribalism and distrust, it asks: What do we owe those in crisis in our families, including—maybe especially—members of our human family? How do we live in a broken world without losing faith in one another or ourselves? And how do we stay true to those glorious souls we have lost?
Available April 7 at:
Amazon | Barnes & Noble | Google Play | Kobo | Apple Books | Indiebound | Goodreads
The Roxy Letters by Mary Pauline Lowry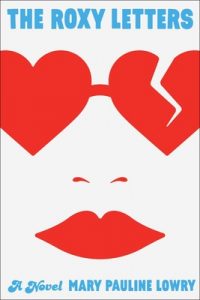 Meet Roxy. She's a sometimes vegan, always broke artist with a heart the size of Texas and an ex living in her spare bedroom. Her life is messy, but with the help of a few good friends and by the grace of the goddess Venus she'll discover that good sex, true love, and her life's purpose are all closer than she realizes.
Bridget Jones penned a diary; Roxy writes letters. Specifically: she writes letters to her hapless, rent-avoidant ex-boyfriend—and current roommate—Everett. This charming and funny twenty-something is under-employed (and under-romanced), and she's decidedly fed up with the indignities she endures as a deli maid at Whole Foods (the original), and the dismaying speed at which her beloved Austin is becoming corporatized. When a new Lululemon pops up at the intersection of Sixth and Lamar where the old Waterloo Video used to be, Roxy can stay silent no longer.
As her letters to Everett become less about overdue rent and more about the state of her life, Roxy realizes she's ready to be the heroine of her own story. She decides to team up with her two best friends to save Austin—and rescue Roxy's love life—in whatever way they can. But can this spunky, unforgettable millennial keep Austin weird, avoid arrest, and find romance—and even creative inspiration—in the process?
Available April 7 at:
Amazon | Barnes & Noble | Google Play | Kobo | Apple Books | Indiebound | Audible | Goodreads
Truths I Never Told You by Kelly Rimmer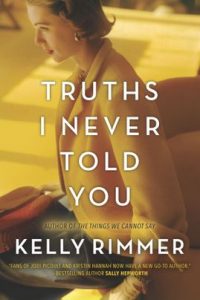 From the bestselling author of The Things We Cannot Say comes a poignant post-WWII novel that explores the expectations society places on women set within an engrossing family mystery that may unravel everything once believed to be true.
With her father recently moved to a care facility, Beth Walsh volunteers to clear out the family home and is surprised to discover the door to her childhood playroom padlocked. She's even more shocked at what's behind it—a hoarder's mess of her father's paintings, mounds of discarded papers and miscellaneous junk in the otherwise fastidiously tidy house.
As she picks through the clutter, she finds a loose journal entry in what appears to be her late mother's handwriting. Beth and her siblings grew up believing their mother died in a car accident when they were little more than toddlers, but this note suggests something much darker.
Beth soon pieces together a disturbing portrait of a woman suffering from postpartum depression and a husband who bears little resemblance to the loving father Beth and her siblings know. With a newborn of her own and struggling with motherhood, Beth finds there may be more tying her and her mother together than she ever suspected.
Available April 14 at:
Amazon | Barnes & Noble | Google Play | Kobo | Apple Books | Indiebound | Audible | Goodreads
Sunrise on Half Moon Bay by Robyn Carr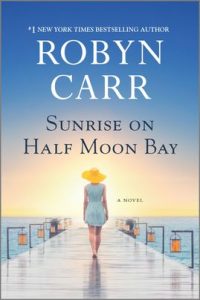 Sometimes the happiness we're looking for has been there all along…
Adele and Justine have never been close. Born twenty years apart, Justine was already an adult when Addie was born. The sisters love each other but they don't really know each other.
When Addie dropped out of university to care for their ailing parents, Justine, a successful lawyer, covered the expenses. It was the best arrangement at the time but now that their parents are gone, the future has changed dramatically for both women.
Addie had great plans for her life but has been worn down by the pressures of being a caregiver and doesn't know how to live for herself. And Justine's success has come at a price. Her marriage is falling apart despite her best efforts.
Neither woman knows how to start life over but both realize they can and must support each other the way only sisters can. Together they find the strength to accept their failures and overcome their challenges. Happiness is within reach, if only they have the courage to fight for it.
Available April 14 at:
Amazon | Barnes & Noble | Google Play | Kobo | Apple Books | Indiebound | Audible | Goodreads
Deadly Anniversaries edited by Marcia Muller and Bill Pronzini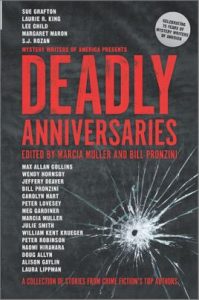 Deadly Anniversaries celebrates the 75th anniversary of the Mystery Writers of America with a collection of stories from some of the top names in crime fiction.
An anniversary can honor many things: a birth, a wedding and sometimes even a death. In Deadly Anniversaries, editors Marcia Muller and Bill Pronzini present new stories from some of the best contemporary authors to honor the diamond jubilee of the Mystery Writers of America, an organization founded on the principle that "Crime Doesn't Pay—Enough."
Each author puts their own unique spin on what it means to recognize a certain day or event each year. These nineteen stories travel across a wide range of historical and contemporary settings and remind readers of how broad the mystery writing tradition can be, encompassing detective tales, domestic intrigue, psychological suspense, black humor and thrilling action.
By the time this group of bestsellers and award-winners is through, none of us will ever look at anniversaries the same way again. Deadly Anniversaries is sure to shock, scare and delight mystery and suspense fans of all kinds.
Available April 21 at:
Amazon | Barnes & Noble | Google Play | Kobo | Apple Books | Indiebound | Audible | Goodreads
If I Had Your Face by Frances Cha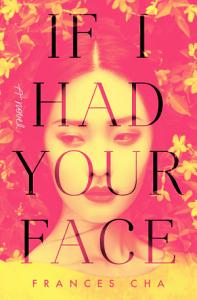 A riveting, feminist debut about four women navigating contemporary South Korea, a world of strict social hierarchies, extreme plastic surgery and K-pop fan mania.
"Even as a girl, I knew the only chance I had was to change my face. When I looked into the mirror, I knew everything in it had to change, even before a fortune-teller told me so."
This utterly compelling novel follows the interconnected lives of four young women balancing on the edge of survival in contemporary Seoul, Korea.
Kyuri is a heartbreakingly beautiful woman with a hard-won job at a "room salon," an exclusive bar where she entertains wealthy businessmen while they drink. Though she prides herself on her cold, clear-eyed approach to life, an impulsive mistake with a client one evening suddenly threatens her livelihood. Her roomate, Miho, is a talented artist who grew up in an orphanage but won a scholarship to study art in New York. Returning to Korea after college, she finds herself in an impossible relationship with the super-wealthy heir to one of Korea's biggest companies. Down the hall from their apartment building lives Ara, a hair stylist whose obsession with a boy-band pop star drives her to desperate extremes. And Wonna, on the floor just below, is a newlywed trying to get pregnant with a child that she and her husband will not be able to afford to raise and educate in the cutthroat economy of Seoul.
Together, they give us a gripping picture of their unfamiliar world of cultural hierarchies, yet unmistakably universal in the ways their tentative friendships will prove their saving grace.
Available April 21 at:
Amazon | Barnes & Noble | Google Play | Kobo | Apple Books | Indiebound | Audible | Goodreads
Death in Her Hands by Ottessa Moshfegh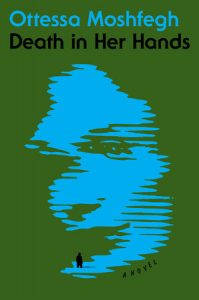 While on her daily walk with her dog in a secluded woods, a woman comes across a note, handwritten and carefully pinned to the ground by stones. "Her name was Magda. Nobody will ever know who killed her. It wasn't me. Here is her dead body." But there is no dead body. Our narrator is deeply shaken; she has no idea what to make of this. She is new to this area, alone after the death of her husband, and she knows no one.

Becoming obsessed with solving this mystery, our narrator imagines who Magda was and how she met her fate. With very little to go on, she invents a list of murder suspects and possible motives for the crime. Oddly, her suppositions begin to find correspondences in the real world, and with mounting excitement and dread, the fog of mystery starts to fade into menacing certainty. As her investigation widens, strange dissonances accrue, perhaps associated with the darkness in her own past; we must face the prospect that there is either an innocent explanation for all this or a much more sinister one.

A triumphant blend of horror, suspense, and pitch-black comedy, Death in Her Hands asks us to consider how the stories we tell ourselves both reflect the truth and keep us blind to it. Once again, we are in the hands of a narrator whose unreliability is well earned, and the stakes have never been higher.
Available April 21 at:
Amazon | Barnes & Noble | Google Play | Kobo | Apple Books | Indiebound | Audible | Goodreads
Little Secrets by Jennifer Hillier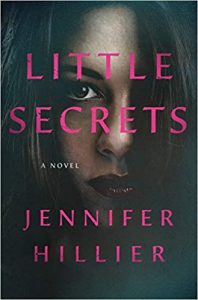 Overwhelmed by tragedy, a woman desperately tries to save her marriage in award-winning author Jennifer Hillier's Little Secrets, a riveting novel of psychological suspense.
All it takes to unravel a life is one little secret…
Marin had the perfect life. Married to her college sweetheart, she owns a chain of upscale hair salons, and Derek runs his own company. They're admired in their community and are a loving family―until their world falls apart the day their son Sebastian is taken.
A year later, Marin is a shadow of herself. The FBI search has gone cold. The publicity has faded. She and her husband rarely speak. She hires a P.I. to pick up where the police left off, but instead of finding Sebastian, she learns that Derek is having an affair with a younger woman. This discovery sparks Marin back to life. She's lost her son; she's not about to lose her husband, too. Kenzie is an enemy with a face, which means this is a problem Marin can fix.
Permanently.
Available April 21 at:
Amazon | Barnes & Noble | Google Play | Kobo | Apple Books | Indiebound | Audible | Goodreads
The Heirloom Garden by Viola Shipman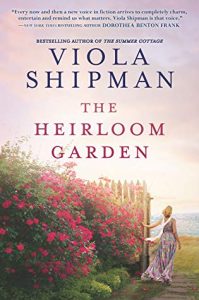 In her inimitable style, Viola Shipman explores the unlikely relationship between two very different women brought together by the pain of war, but bonded by hope, purpose…and flowers.
Iris Maynard lost her husband in World War II, her daughter to illness and, finally, her reason to live. Walled off from the world for decades behind the towering fence surrounding her home, Iris has built a new family…of flowers. Iris propagates her own daylilies and roses while tending to a garden filled with the heirloom starts that keep the memories of her loved ones alive.
When Abby Peterson moves next door with her family—a husband traumatized by his service in the Iraq War and a young daughter searching for stability—Iris is reluctantly yet inevitably drawn into her boisterous neighbor's life, where, united by loss and a love of flowers, she and Abby tentatively unearth their secrets, and help each other discover how much life they have yet to live.
With delightful illustrations and fascinating detail, Viola Shipman's heartwarming story will charm readers while resonating with issues that are so relevant today.

Available April 28 at:
Amazon | Barnes & Noble | Google Play | Kobo | Apple Books | Indiebound | Audible | Goodreads
Family for Beginners by Sarah Morgan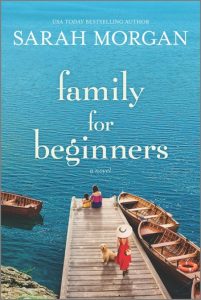 USA TODAY bestselling author Sarah Morgan returns with a life-affirming exploration of love, loss, and how families come in all shapes and sizes…
New York florist Flora Donovan is living the dream, but her bubbly optimism hides a secret. She's lonely. Orphaned as a child, she's never felt like she's belonged anywhere…until she meets Jack Parker. He's the first man to ever really see her, and it's life changing.
Teenager Izzy Parker is holding it together by her fingertips. Since her mother passed away a year ago, looking after her dad and little sister is the only thing that makes Izzy feel safe. Discovering her father has a new girlfriend is her worst nightmare—she is not in the market for a replacement mom. Then her father invites Flora on their summer vacation…
Flora's heart aches for Izzy, but she badly wants her relationship with Jack to work. As the summer unfolds, Flora must push her own boundaries to discover parts of herself she never knew existed—and to find the family she's always wanted.
Available April 28 at:
Amazon | Barnes & Noble | Google Play | Kobo | Apple Books | Indiebound | Audible | Goodreads
Deep in the Alaskan Woods by Karen Harper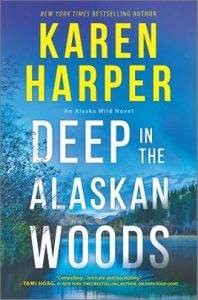 In the wilds of Alaska, someone sinister is hunting…
Alexandra Collister came to her estranged cousins' B and B in Falls Lake, Alaska, looking for a fresh start. The surrounding forest can be harsh and unforgiving—luckily, rugged wilderness tracker Quinn Mantell offers to be her guide. Still recovering from a toxic previous relationship, Alex is wary of getting too close, but when savagely deep claw marks appear outside her bedroom window, keeping her distance from Quinn is no longer an option.
Then a body turns up exhibiting the same ruthless slash marks, and Alex knows it isn't a coincidence. Something sinister is lurking in the woods around Falls Lake, turning Alex's fresh start into a brutal game of survival. The murky veil of forest offers more threats than answers. Can Alex and Quinn find the killer before darkness falls for good?
Available April 28 at:
Amazon | Barnes & Noble | Google Play | Kobo | Apple Books | Indiebound | Audible | Goodreads
The Secrets of Love Story Bridge by Phaedra Patrick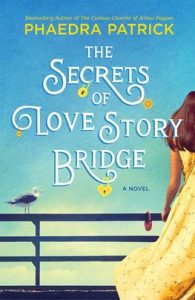 A single father gets an unexpected second chance at love in the heartwarming new novel from the author of The Curious Charms of Arthur Pepper
It's summer in the city and passions are soaring along with the temperature—for everyone but Mitchell Fisher, who hates all things romance. He relishes his job cutting off the padlocks that couples fasten to the famous "love story" bridge. Only his young daughter, Poppy, knows that behind his prickly veneer, Mitchell still grieves the loss of her mother.
Then one hot day, everything changes when Mitchell courageously rescues a woman who falls from the bridge into the river. He's surprised to feel an unexpected connection to her, but she disappears before he can ask her name. Desperate to find out her identity, Mitchell is shocked to learn she's been missing for almost a year. He teams up with her spirited sister, Liza, on a quest to find her again. However, she's left only one clue behind—a message on the padlock she hung on the bridge.
Brimming with Phaedra Patrick's signature charm and a sparkling cast of characters, The Secrets of Love Story Bridge follows one man's journey to unlock his heart and discover new beginnings in the unlikeliest places.
Available April 28 at:
Amazon | Barnes & Noble | Google Play | Kobo | Apple Books | Indiebound | Audible | Goodreads
The Summer Villa by Melissa Hill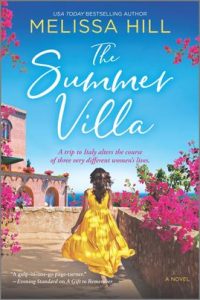 Three women. One summer reunion. Secrets will be revealed…
Villa Dolce Vita, a rambling stone house on the Amalfi Coast, sits high above the Gulf of Naples amid dappled lemon groves and fragrant, tumbling bougainvillea. Kim, Colette and Annie all came to the villa in need of escape and in the process forged an unlikely friendship.
Now, years later, Kim has transformed the crumbling house into a luxury retreat and has invited her friends back for the summer to celebrate.
But as friendships are rekindled under the Italian sun, secrets buried in the past will come to light, and not everyone is happy that the three friends are reuniting… Each woman will have things to face up to if they are all to find true happiness and fully embrace the sweet life.
An epic summer read about food, friendship and the magic of Italy, perfect for fans of Mary Kay Andrews and Susan Mallery.
Available April 28 at:
Amazon | Barnes & Noble | Google Play | Kobo | Apple Books | Indiebound | Audible | Goodreads
Under an Alaskan Sky by Jennifer Snow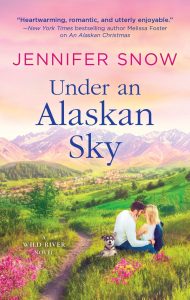 Allowing himself to love always seemed too dangerous. Now it might be his only salvation…

Single dad Tank Wheeler has vowed to keep his heart shuttered in the name of keeping his young daughter's life stable. But lately, the chemistry between him and his adrenaline-loving best friend, Cassie Reynolds, has been getting him a little hot under the collar. And then, with one scorching birthday kiss, these best friends are instantly more.
Exactly the wrong time for Tank's ex to show up in Wild River, Alaska.
Cassie is pretty sure she's having a waking nightmare. Not only is Tank's gorgeous ex hoping to reclaim her family, but a new megastore is threatening the wilderness-adventure business she's spent five years building. But Cassie never backs down from a fight. And now it's time to make the most terrifying leap of her life—and hope that Tank catches her…before she falls too far.
Available April 28 at:
Amazon | Barnes & Noble | Google Play | Kobo | Apple Books | Indiebound | Audible | Goodreads
The Sweeney Sisters by Lian Dolan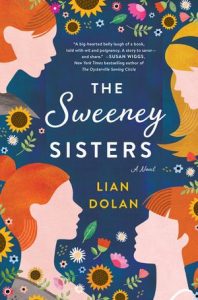 Maggie, Eliza, and Tricia Sweeney grew up as a happy threesome in the idyllic seaside town of Southport, Connecticut. But their mother's death from cancer fifteen years ago tarnished their golden-hued memories, and the sisters drifted apart. Their one touchstone is their father, Bill Sweeney, an internationally famous literary lion and college professor universally adored by critics, publishers, and book lovers. When Bill dies unexpectedly one cool June night, his shell-shocked daughters return to their childhood home. They aren't quite sure what the future holds without their larger-than-life father, but they do know how to throw an Irish wake to honor a man of his stature.
But as guests pay their respects and reminisce, one stranger, emboldened by whiskey, has crashed the party. It turns out that she too is a Sweeney sister.
When Washington, DC based journalist Serena Tucker had her DNA tested on a whim a few weeks earlier, she learned she had a 50% genetic match with a childhood neighbor—Maggie Sweeney of Southport, Connecticut. It seems Serena's chilly WASP mother, Birdie, had a history with Bill Sweeney—one that has remained totally secret until now.
Once the shock wears off, questions abound. What does this mean for William's literary legacy? Where is the unfinished memoir he's stashed away, and what will it reveal? And how will a fourth Sweeney sister—a blond among redheads—fit into their story?
Available April 28 at:
Amazon | Barnes & Noble | Google Play | Kobo | Apple Books | Indiebound | Audible | Goodreads
Tell us! What books are you most looking forward to reading this month?