"Don't judge a book by its cover" has never been truer. Don't let these unassuming covers fool you, these reads bring the spice, deliver the heat, and will leave you wanting more! We've lined up 5 spicy reads for you, but don't worry, there's many more to choose from 😏.
Love, Hate & Clickbait by Liz Bowery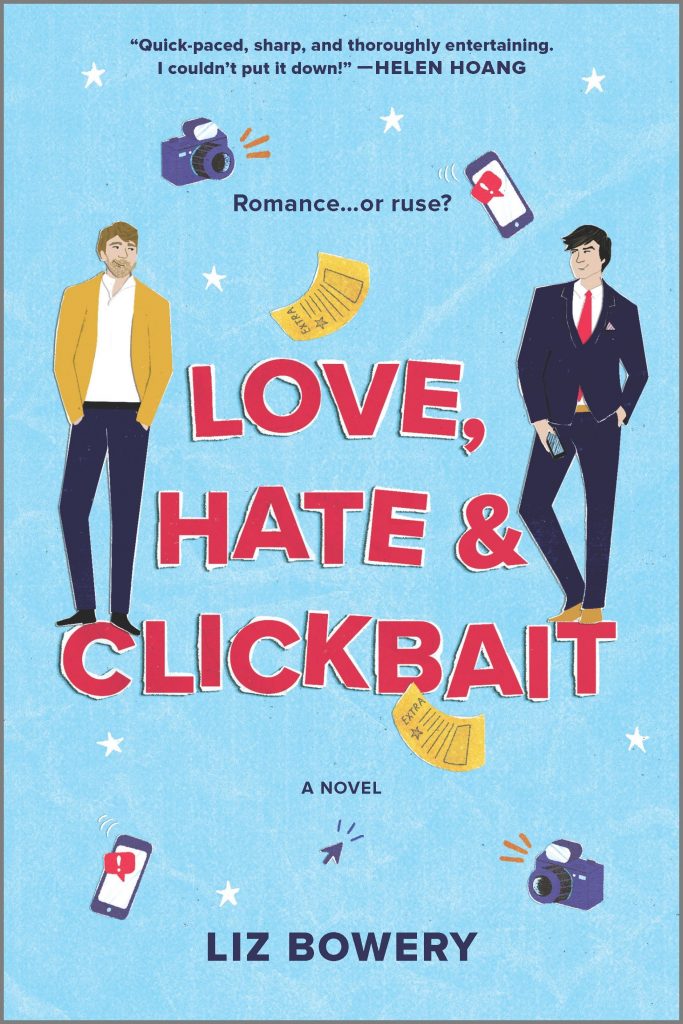 Shake some hands. Kiss some coworkers.
Cutthroat political consultant Thom Morgan is thriving, working on the governor of California's presidential campaign. If only he didn't have to deal with Clay Parker, the infuriatingly smug data analyst who gets under Thom's skin like it's his job. In the midst of one of their heated and very public arguments, a journalist snaps a photo, but the image makes it look like they're kissing. As if that weren't already worst-nightmare territory, the photo goes viral—and in a bid to secure the liberal vote, the governor asks them to lean into it. Hard.
Thom knows all about damage control—he practically invented it. Ever the professional, he'll grin and bear this challenge as he does all others. But as the loyal staffers push the boundaries of "giving the people what they want," the animosity between them blooms into something deeper and far more dangerous: desire. Soon their fake relationship is hurtling toward something very real, which could derail the campaign and cost them both their jobs…and their hearts.
Available at:
Amazon | Barnes & Noble | Google Play | Kobo | Apple Books | Indiebound | Indigo | Audible | Goodreads
The Darkest King by Gena Showalter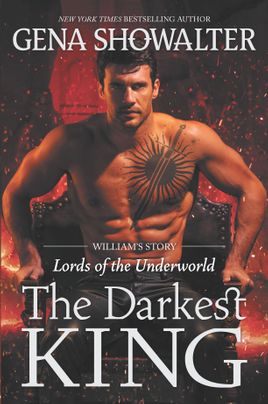 To become a king of the underworld at long last, William must resist an irresistible beauty—or a curse will ensure his end…

A merciless prince feared by all…
Cursed by a vengeful witch, William of the Dark will die if he ever falls in love—murdered by the woman who steals his heart. His lone shot at redemption is a book filled with indecipherable code. Break the code, break the curse. Now, centuries later, he's condemned to a string of one-night stands…until he finds the only woman in the worlds able to set him free.
A rare creature of myth and power…
One of the last living unicorn shifters, Sunday "Sunny" Lane works from the shadows as a cryptanalyst, on the run from assassins and poachers. Then the darkly seductive William abducts her, holding her captive in Hell. The closer they get, the more she hungers for his touch…and the stronger a mystical desire to kill him becomes…
But which desire will prove stronger—lust or death? And who will give in first?
Available at:
Amazon | Barnes & Noble | Google Play | Kobo | Apple Books | Indiebound | Indigo | Audible | Goodreads
A Proposal They Can't Refuse by Natalie Caña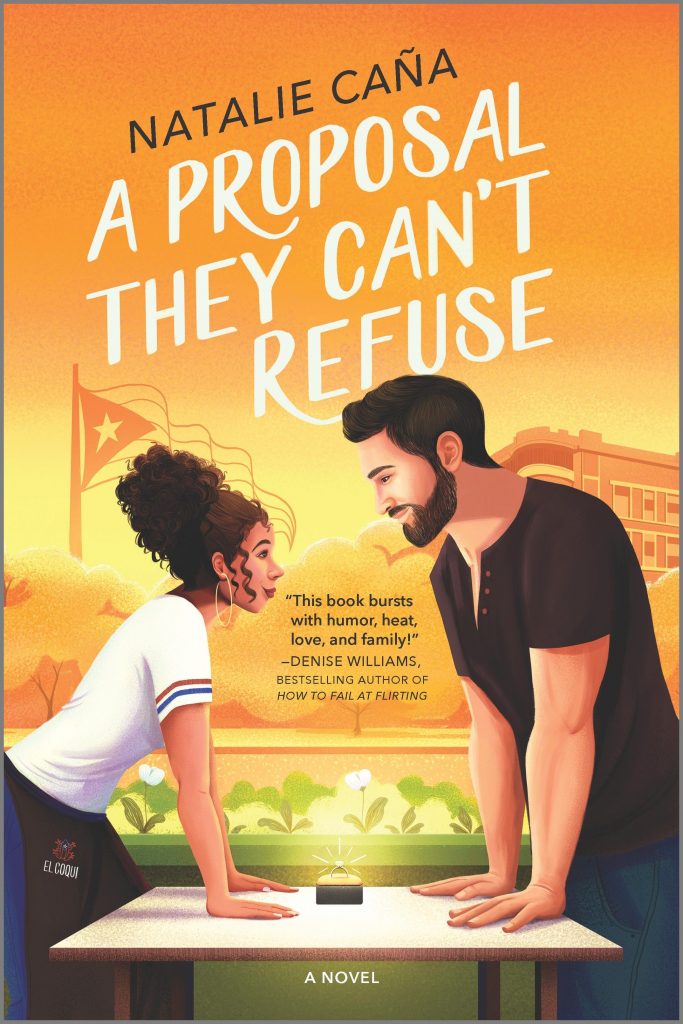 Natalie Caña turns up the heat, humor and heart in this debut rom-com about a Puerto Rican chef and an Irish American whiskey distiller forced into a fake engagement by their scheming octogenarian grandfathers.
Kamilah Vega is desperate to convince her family to update their Puerto Rican restaurant and enter it into the Fall Foodie Tour. With the gentrification of their Chicago neighborhood, it's the only way to save the place. The fly in her mofongo—her blackmailing abuelo says if she wants to change anything in his restaurant, she'll have to marry the one man she can't stand: his best friend's grandson.
Liam Kane spent a decade working to turn his family's distillery into a contender. But just as he and his grandfather are on the verge of winning a national competition, Granda hits him with a one-two punch: he has cancer and has his heart set on seeing Liam married before it's too late. And Granda knows just the girl…Kamilah Vega.
If they refuse, their grandfathers will sell the building that houses both their businesses. With their futures on the line, Kamilah and Liam plan to outfox the devious duo, faking an engagement until they both get what they want. But soon, they find themselves tangled up in more than either of them bargained for.
Available at:
Amazon | Barnes & Noble | Google Play | Kobo | Apple Books | Indiebound | Indigo | Audible | Goodreads
The Summer Getaway by Susan Mallery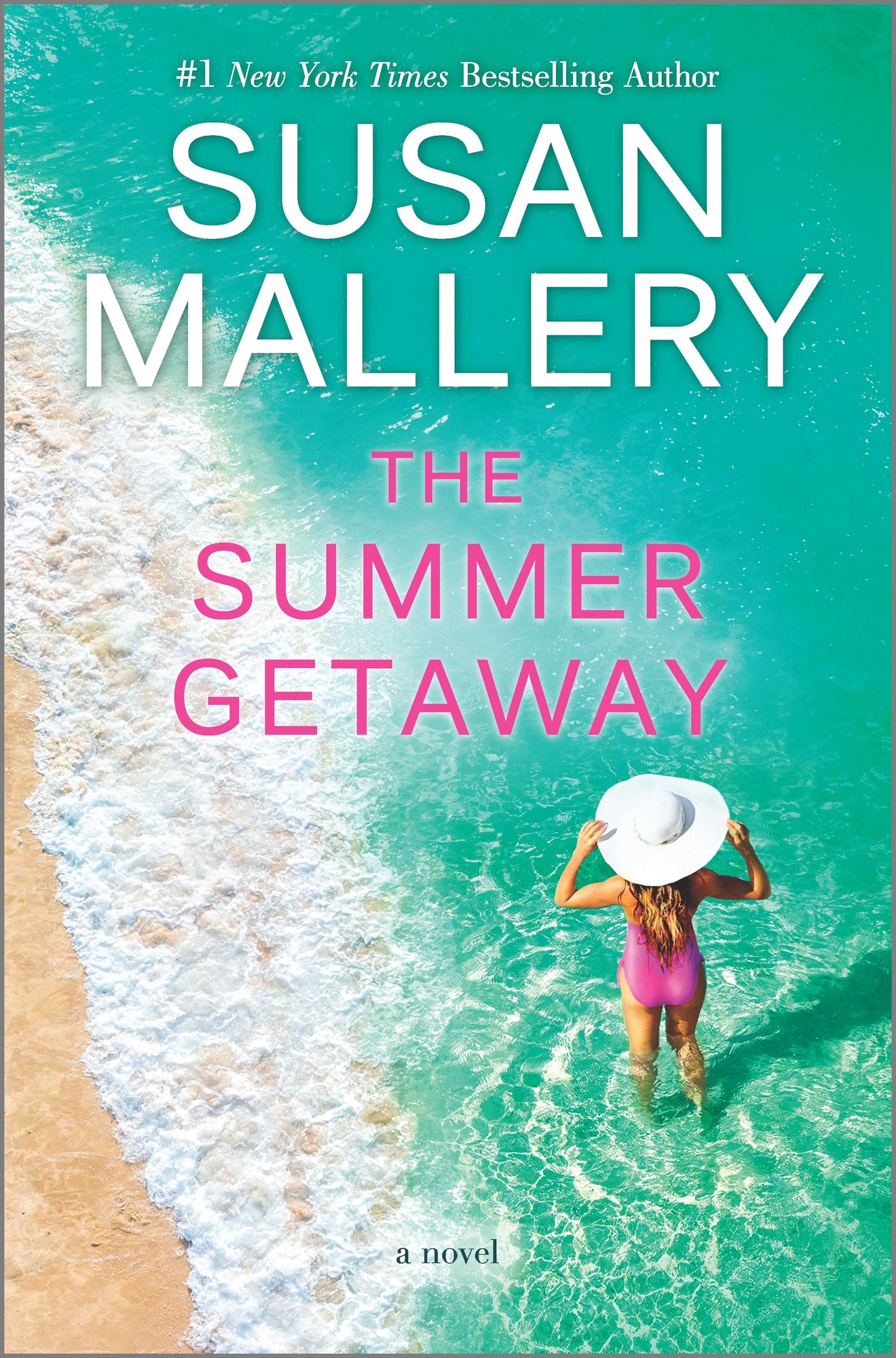 One woman discovers the beauty in chaos in this poignant and heartwarming story about the threads that hold family together from #1 New York Times bestselling author Susan Mallery.
With her divorce settlement about to run out and a mortgage she can't afford, Robyn Caldwell needs a plan for her future. She nurtured her family and neglected herself. But how's she supposed to think when her daughter has become the most demanding bride ever, her son won't even consider college, her best friend is on the brink of marital disaster and her ex is making a monumentally bad decision that could bring everything crashing down on Robyn's head? So when her great-aunt Lillian invites her to Santa Barbara for the summer, Robyn hops on the first plane.
But it's hard to run away when you're the heart of the family. One by one, everyone she left behind follows her across the country. Somehow, their baggage doesn't feel as heavy in the sun-drenched, mishmash mansion. The more time Robyn spends with free-spirited Lillian, the more she sees the appeal in taking chances—on dreams, on love, on family. Life is meant to be lived on purpose. All she has to do is muster the courage to take a chance on herself.
Available at:
Amazon | Barnes & Noble | Google Play | Kobo | Apple Books | Indiebound | Indigo | Audible | Goodreads
Count Your Lucky Stars by Alexandria Bellefleur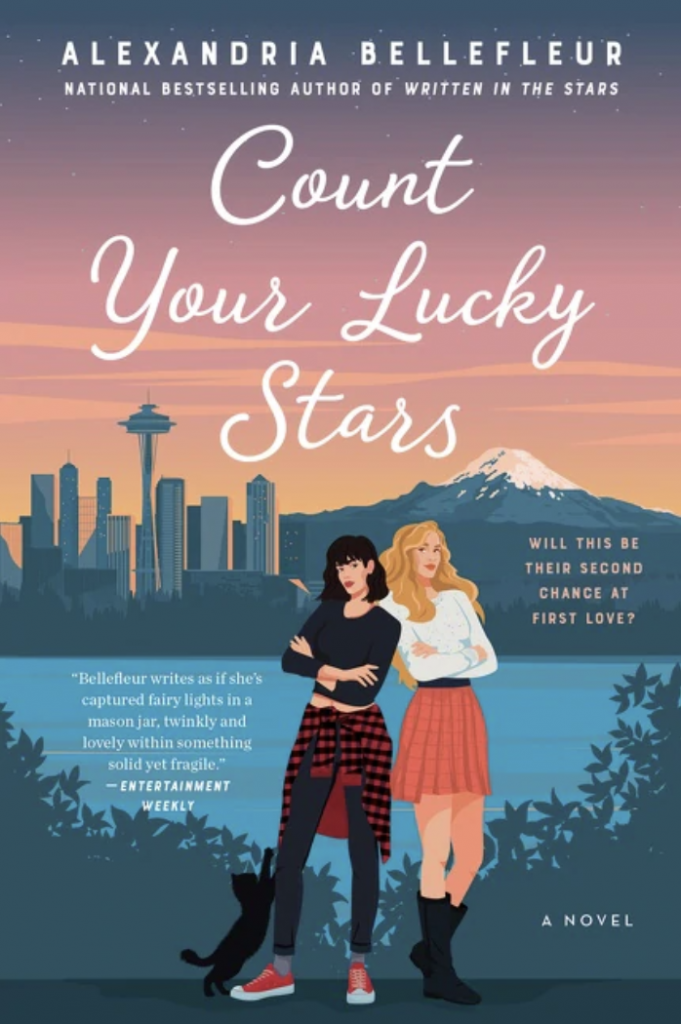 Following Written in the Stars and Hang the Moon, Lambda Literary Award winner and national bestselling author Alexandria Bellefleur pens another steamy queer rom-com about former best friends who might be each other's second chance at love…
Margot Cooper doesn't do relationships. She tried and it blew up in her face, so she'll stick with casual hookups, thank you very much. But now her entire crew has found "the one" and she's beginning tofeel like a fifth wheel. And then fate (the heartless bitch) intervenes. While touring a wedding venue with her engaged friends, Margot comes face-to-face with Olivia Grant—her childhood friend, her first love, her first… well, everything. It's been ten years, but the moment they lock eyes, Margot's cold, dead heart thumps in her chest.
Olivia must be hallucinating. In the decade since she last saw Margot, her life hasn't gone exactly as planned. At almost thirty, she's been married… and divorced. However, a wedding planner job in Seattle means a fresh start and a chance to follow her dreams. Never in a million years did she expect her important new client's Best Woman would be the one that got away.
When a series of unfortunate events leaves Olivia without a place to stay, Margot offers up her spare room because she's a Very Good Person. Obviously. It has nothing to do with the fact that Olivia is as beautiful as ever and the sparks between them still make Margot tingle. As they spend time in close quarters, Margot starts to question her no-strings stance. Olivia is everything she's ever wanted, but Margot let her in once and it ended in disaster. Will history repeat itself or should she count her lucky stars that she gets a second chance with her first love?
Available at:
Amazon | Barnes & Noble | Google Play | Kobo | Apple Books | Indiebound | Indigo | Audible | Goodreads
Complimentary water will be provided after every read.* Let us know which spicy reads you've added to your TBR below!
*Not actually, but you will need it.