Whether these books are still sitting on your TBR or if they aren't on your radar yet, run, don't walk to the nearest bookstore and snatch them up! We still can't stop thinking about these reads! We finished these titles a few weeks ago and…is it too early to reread them? Asking for a friend…
The Two Lives of Sara by Catherine Adel West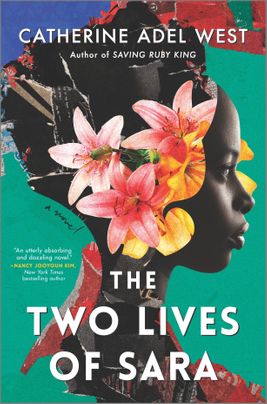 A young mother finds refuge and friendship at a boardinghouse in 1960s Memphis, Tennessee, where family encompasses more than just blood and hidden truths can bury you or set you free.
Sara King has nothing, save for her secrets and the baby in her belly, as she boards the bus to Memphis, hoping to outrun her past in Chicago. She is welcomed with open arms by Mama Sugar, a kindly matriarch and owner of the popular boardinghouse The Scarlet Poplar.
Like many cities in early 1960s America, Memphis is still segregated, but change is in the air. News spreads of the Freedom Riders. Across the country, people like Martin Luther King Jr. are leading the fight for equal rights. Black literature and music provide the stories and soundtrack for these turbulent and hopeful times, and Sara finds herself drawn in by conversations of education, politics and a brighter tomorrow with Jonas, a local schoolteacher. Romance blooms between them, but secrets from Mama Sugar's past threaten their newfound happiness with Sara and Jonas soon caught in the crosshairs, leading Sara to make decisions that will reshape the rest of their lives.
With a charismatic cast of characters, The Two Lives of Sara is an emotional and unforgettable story of hope, resilience, and unexpected love.
Available September 06, 2022:
Amazon | Barnes & Noble | Google Play | Kobo | Apple Books | Indiebound | Indigo | Goodreads
A Caribbean Heiress in Paris by Adriana Herrera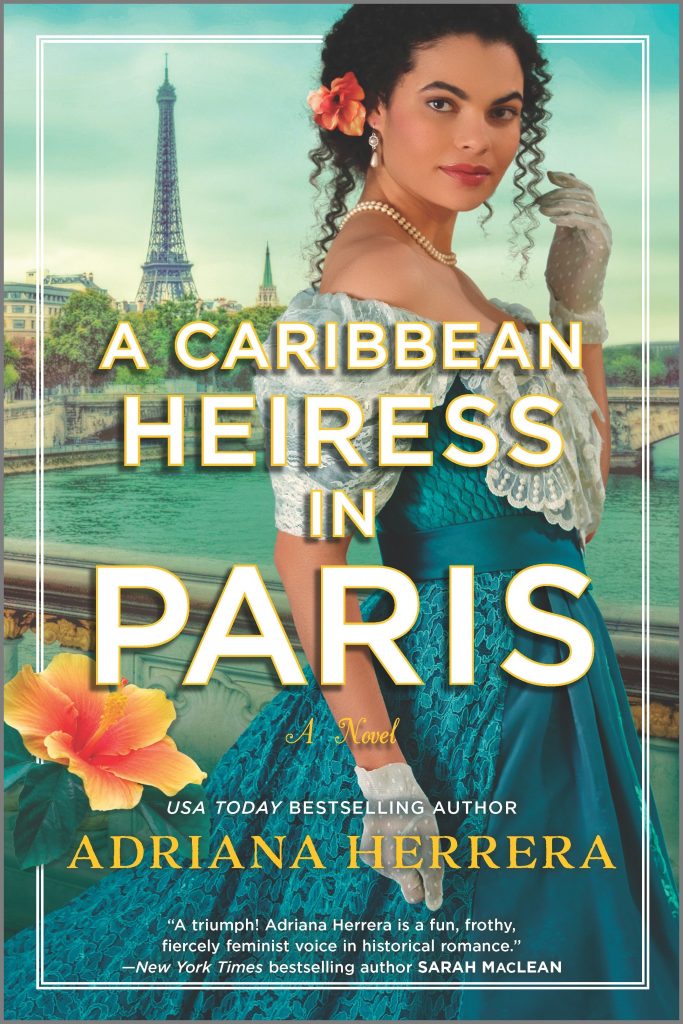 Paris, 1889
The Exposition Universelle is underway, drawing merchants from every corner of the globe…including Luz Alana Heith-Benzan, heiress to the Caña Brava rum empire.
Luz Alana set sail from Santo Domingo armed with three hundred casks of rum, her two best friends and one simple rule: under no circumstances is she to fall in love. In the City of Lights, she intends to expand the rum business her family built over three generations, but buyers and shippers alike can't imagine doing business with a woman…never mind a woman of color. This, paired with being denied access to her inheritance unless she marries, leaves the heiress in a very precarious position.
Enter James Evanston Sinclair, Earl of Darnick, who has spent a decade looking for purpose outside of his father's dirty money and dirtier dealings. Ignoring his title, he's built a whisky brand that's his biggest—and only—passion. That is, until he's confronted with a Spanish-speaking force of nature who turns his life upside down.
From their first tempestuous meeting, Luz Alana is conflicted. Why is this titled—and infuriatingly charming—Scottish man so determined to help her?
For Evan, every day with Luz Alana makes him yearn for more than her ardent kisses or the marriage of convenience that might save them both. But Luz Alana sailed for Paris prepared to build her business and her future; what she wasn't prepared for was love finding her.
Available at:
Amazon | Barnes &Noble | Google Play | Kobo | Apple Books | Indiebound | Indigo | Audible | Goodreads
The Truth About Ben and June by Alex Kiester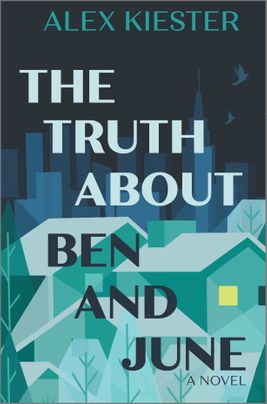 "This powerful novel takes an honest, unflinching look at the challenges of modern parenthood from both sides of a marriage."– Tracey Lange, New York Times bestselling author of We Are the Brennans

A heartfelt debut that explores the complexity of a modern-day marriage when a new mother vanishes one morning and her husband must retrace events of their recent past to bring her home.
Love isn't something that happens to you; it's something you must choose every day.
From the moment Ben and June met in a hospital waiting room on New Year's Eve, their love has seemed fated. Looking back at all the tiny, unlikely decisions that brought them together, it was easy to believe their relationship was special. But now, after several years of marriage, June is struggling as a new mom. At times, she wonders about the life she didn't choose—what might have been if she hadn't given up the lead role in a famous ballet to start a family. Feeling like a bad mom and more alone than ever, she writes to her deceased mother, hoping for a sign of what she should do next.
One morning, Ben wakes to the sound of his baby and quickly realizes that June is gone, along with her suitcase. As Ben attempts to piece together June's disappearance, her new friends mention things he knows nothing about—a mysterious petition, June's falling-out with another mom, her strange fixation on a Greek myth. The more Ben uncovers about June, the more he realizes how little he actually knows her. And now the only way to bring June home is to understand why she left.
Told through alternating perspectives of husband and wife, The Truth About Ben and June is a witty and wise page-turner about life's many crossroads and a heartfelt reminder that we create our own destiny.
Available at:
Amazon | Barnes & Noble | Google Play | Kobo | Apple Books | Indiebound | Indigo | Audible | Goodreads
Florida Woman by Deb Rogers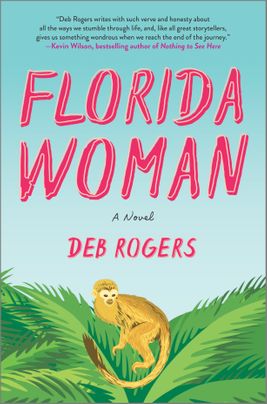 A gleefully dark and entertaining debut for fans of Kevin Wilson and Karen Russell, about one young woman's sensational summer at a Floridian wildlife center for exotic monkeys

Jamie is a Florida Woman. She grew up on the beach, thrives in humidity, has weathered more hurricanes than she can count, and now, after going viral for an outrageous crime she never meant to commit in the first place, she has the requisite headline to her name. But when the chance comes for her to escape viral infamy and imminent jail time by taking a community service placement at Atlas, a shelter for rescued monkeys, it seems like just the fresh start Jamie needs to finally get her life back on track — until it's not.
Something sinister stirs in the palmetto woods surrounding her cabin, and secrets lurk among the three beguiling women who run the shelter and affectionately take Jamie under their wing for the summer. She hears the distant screams of monkeys each night; the staff perform cryptic, lakeside sacrifices to honor Atlas; and the land, which has long been abandoned by citrus farmers and theme park developers alike, now proves to be dangerously, relentlessly untamed.
As Jamie ventures deeper into the offbeat world and rituals of Atlas, her summer is soon set to inspire an even stranger Florida headline than she ever could've imagined.
Available at:
Amazon | Barnes & Noble | Google Play | Kobo | Apple Books | Indiebound | Indigo | Audible |Goodreads
A Family Affair by Robyn Carr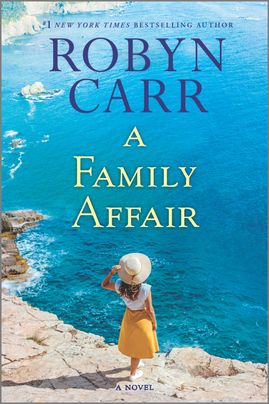 Life's biggest dilemmas can provide its sweetest rewards
Anna McNichol knows how to take charge. Raised by a single mother, she's worked to ensure her three children have every advantage she didn't. And while her marriage has its problems, she values commitment and believes in "till death do us part." Now an empty nester, she's at the peak of her career and ready to seize the opportunity to focus on her future.
But life can change in an instant, and when her husband dies suddenly, Anna's carefully constructed world falls apart. The mysterious young woman at the memorial service confirms her husband had been keeping secrets, and Anna is determined to get to the truth.
For once, she doesn't have the answers. Her kids are struggling with their grief, her mother's health is in decline and Anna needs closure. Faced with one challenge after another, she finds support from an unexpected source. And as she puts her life back together, Anna realizes the McNichols may not be perfect but they'll always be family, and family is forever.
Available at:
Amazon | Barnes & Noble | Google Play | Kobo | Apple Books | Indiebound | Indigo | Audible | Goodreads
The Boardwalk Bookshop by Susan Mallery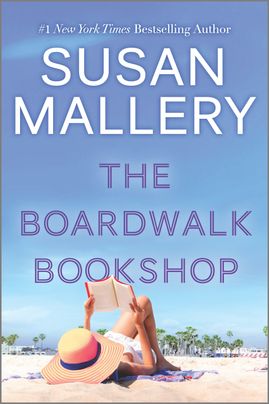 When fate brings three strangers to a charming space for lease on the California coast, the Boardwalk Bookshop is born. Part bookstore, part gift shop, part bakery, it's a dream come true for Bree, Mikki and Ashley. But while their business is thriving, their personal lives are…not.
Bree, wounded by brilliant but cold parents and her late husband's ultimate betrayal, has sworn to protect her heart at all costs. Even from Ashley's brother, a writer and adventurer who has inspired millions. He's the first man to see past Bree's barricades to her true self, which terrifies her. Mikki has this divorce thing all figured out—somehow, she's stayed friends with her ex and her in-laws…until a new man changes how everyone looks at her, and how she sees herself. Meanwhile, Ashley discovers that the love of her life never intends to marry. Can she live without being a wife if it means she can have everything else she's ever wanted?
At sunset every Friday on the beach in front of the Boardwalk Bookshop, the three friends share a champagne toast. As their bond grows closer, they challenge one another to become the best versions of themselves in this heartachingly beautiful story of friendship, sisterhood and the transformative power of love.
Available on May 31, 2022:
Amazon | Barnes & Noble | Google Play | Kobo | Apple Books | Indiebound | Indigo | Audible | Goodreads
Good Husbands by Cate Ray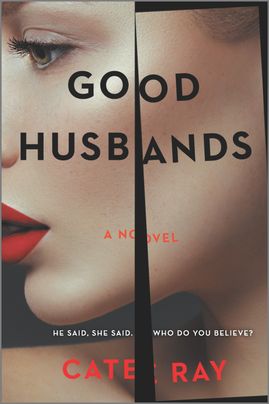 Three wives, one letter, and an explosive secret that will change everything.
He said, she said. Who do you believe?
Jessica, Stephanie and Priyanka are complete strangers, but they have one thing in common: they've each received a letter accusing their husbands of committing a sexual assault more than two decades prior. Is the accusation true or is there more to the story? It was a secret that remained buried for years.
With their worlds suddenly turned upside down, they don't know who to trust—a complete stranger or the men they love and built their lives with. The three women come together to embark on a hunt for the truth, but they are hardly prepared for what they will discover. Who is the victim, and will justice ultimately be served?
Available at:
Amazon | Barnes & Noble | Google Play | Kobo | Apple Books | Indiebound | Indigo| Audible | Goodreads
The Golden Season by Madeline Kay Sneed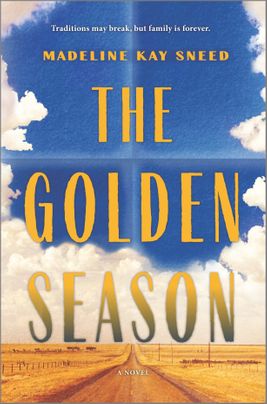 How do you love a place that doesn't love you back?
Emmy Quinn is West Texas through and through: her roots run deep in the sleepy small town of Steinbeck, where God sees all and football is king. She loves her community, but she knows that when she comes out as a lesbian, she may not be able to call Steinbeck—which is steeped in the Southern Baptist tradition—home anymore.
After a disastrous conversation with her dad, Emmy meets Cameron, a charismatic, whip-smart grad student from Massachusetts who hates everything Texas. But Texas is in Emmy's blood. Can she build a future with a woman who can't accept the things that make Emmy who she is?
Steve Quinn has just been offered his dream job as head coach of the struggling high school football team, the Steinbeck 'Stangs. The board thinks he can win them a state championship for the first time—but they tell him he can't accept the position if he's got any skeletons in his closet. Steve is still wrestling with Emmy's coming-out: he loves his daughter, but he's a man of faith, raised in the Baptist community. How can God ask him to choose between his dreams and his own daughter?
This lush, gorgeously written debut is a love letter to the places we call home and asks how we grapple with a complicated love for people and places that might not love us back—at least, not for who we really are. The Golden Season is a powerful examination of faith, queerness and the deep-seated bonds of family, and heralds the arrival of a striking new voice in fiction.
Available at:
Amazon | Barnes & Noble | Google Play | Kobo | Apple Books | Indiebound | Indigo| Audible | Goodreads